Nothing worthwhile ever comes easy, you really have to get your facts straight, pull the strings and get out of the bed in order to prove yourself. Nobody will come to you and serve you in a golden platter, you have to buy the platter, and serve yourself your favorite food.
This life comes up with a number of chances, opportunities and challenges that one has to undertake. Some give up on the way, some stay behind the struggle, some do their best and some are so firm who believe in stoic resignation & accept whatever befalls on them. Take things as they are, don't be the rebel just believe in yourself before entering into a corporate world.
You will see heaps of people belonging to different strata and different social circles trying to pull your leg, trying to knock you out, trying to underestimate your wellbeing, trying to depreciate you and lowering your self-esteem but if you have potential, your silence will always roar like a lion. It is said let your success roar like a thunder and be humble if you find the success. Keep rising like the sun, wait for the positive prospects and prove yourself; if you are a hardworking person nothing will hit below the belt.
In the business world you have to set the stage on fire, in order to make your recognition probable: get yourself a beautiful and stunning business card that depicts your stance and your forte. A business card should be vocal and communicative enough that whatever it holds_ has to be clear cut without any ambiguity. Here I am presenting before you Free Logo, Business Card Design Template & Mockup PSD. You can insert in your own design element to show it off to your client who wants to get himself a good looking business card.
Stay hooked for more posts in future as well. We aim to provide you quality posts of art and design. Give us your feedback and encourage us for more such work in future. Here e go!
Free Logo, Business Card Design Template & Mockup PSD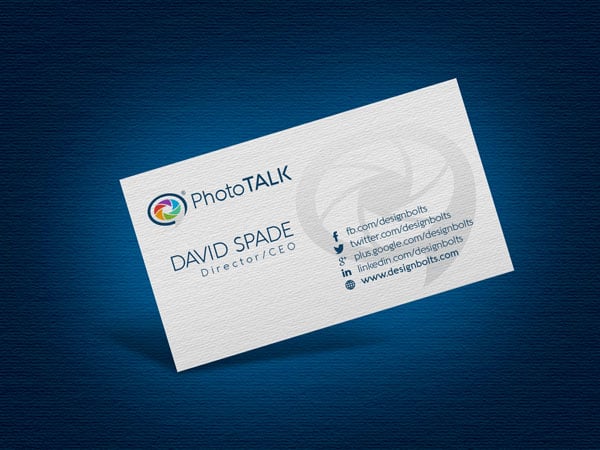 Designed by Zee Que | Credit: www.designbolts.com or link to this page
License: Free for personal use, for commercial use kindly contact us
Font Info: Aquawax
Free Logo Design Template 
Free Business Card Design Template 
Free Business Card Mockup PSD 
More Free Business Card Design Templates & Mockup PSD
Tags: free business card design template, free logo design template, free business card mockup psd file