Hey there! We have started to accept this fact that almost everything that we see and use, inspires us to create a mock-up design for you. Though what happened today falls under the category of loss as our favorite eye serum dropper bottle slipped out of our hands but well, as long as we are creative enough to accept the loss, we are good! So guys, we have created a free dropper bottle mockup PSD today. It is really easy to edit and will allow you to customize it however you like.
Before we get into the business, let's talk about some of the uses of a dropper bottle. Cosmetics and pharmaceuticals industries around the world have already been using glass dropper bottles because of how compact and portable they are but these tiny glass bottles can also be used for storing food related items like food colors and essences.
As far as the beauty products are concerned, brands store and sell their essential oils, skin serums in glass dropper bottles whereas, oral drops (ear and eye) are also sold in dropper bottles by medicine companies. The list is long but the dropper bottles are considered to be just great for packaging especially when we do not need a big amount of liquid that we are using at a certain time – for a certain purpose.
Other than providing 'drop by drop' convenience, dropper bottles have tight fitting caps which are meant to secure the bottle's content. And you must have seen that dropper bottles come in various sizes but an ideal bottle is designed by using black colored glass so that sun light cannot pass through the content. Though it is a brand's choice to have the dropper bottles manufactured in colors that resonate with their brand identity but if you want to keep your stuff safe and secure from the light and air then you gotta do things the right way!
Now that we have talked about a dropper bottle, in general, let's dive right into the pool of what we are excellent at. Yes, we are definitely going to talk about how to create a successful dropper bottle design in no time.
First things first, the aesthetics of the bottle will depend on the purpose, really. Allow us to explain! So, if you are creating a dropper bottle design for a medicine company then the requirement won't be to make it a 'pretty' one. You will have to follow certain guidelines of medicinal packaging, colors as well as fonts. And you won't be asked to incorporate anything fancy.
But if it's a beauty product then it is understandable that your dropper bottle has to be extremely beautiful to attract your customers. Brand managers will specifically ask for stylish design elements and fonts as well as imagery in their design briefs so that the dropper bottles can look aesthetically pleasing. Similar will be the case for designing dropper bottles to store liquid food colors and essences.
Let us share some super easy to follow design tips with you guys so that you know how to never go wrong with your creativity and design sense:
Keep in mind that the label of your dropper bottle won't have a lot of space to have a proper brand message and everything else for that matter. Pick your fonts and their sizes, design elements, copy wisely.
Don't give unnecessary information but clearly mention quantity, usage, directions and, warnings (if there are any) in readable fonts.
This part of the blog will cover how to design dropper bottles packaging for the cosmetic industry.
For beauty die-hard fans, make sure that you grab their attention right away with your packaging and only speak to what they have been looking for in that shop.
Use intricate line drawings on the label as this is the trendiest packaging style these days.
You can also pick warm colors or floral design patterns to complement the design.
Don't forget to create a focal point in the packaging. Rest of the information can be shared by using less bold fonts.
Another best practice is to be on the minimalistic side of creativity. And trust us, the end result looks nothing but perfect.
That's all for today guys! This whole lot of information might be somewhat overwhelming for you but we wanted to cover everything so that there is no ambiguity from our end. And now that you have useful information, design tips, and our carefully designed dropper bottle mock-up PSD, we would appreciate if you could start working on some designs right away.
When you are done creating multiple design options for your client, don't forget to create a mock-up presentation by using our mockup and demonstrate your ideas. We know that you are going to break a leg with your stunning designs!
Free Glass Dropper Bottle Mockup PSD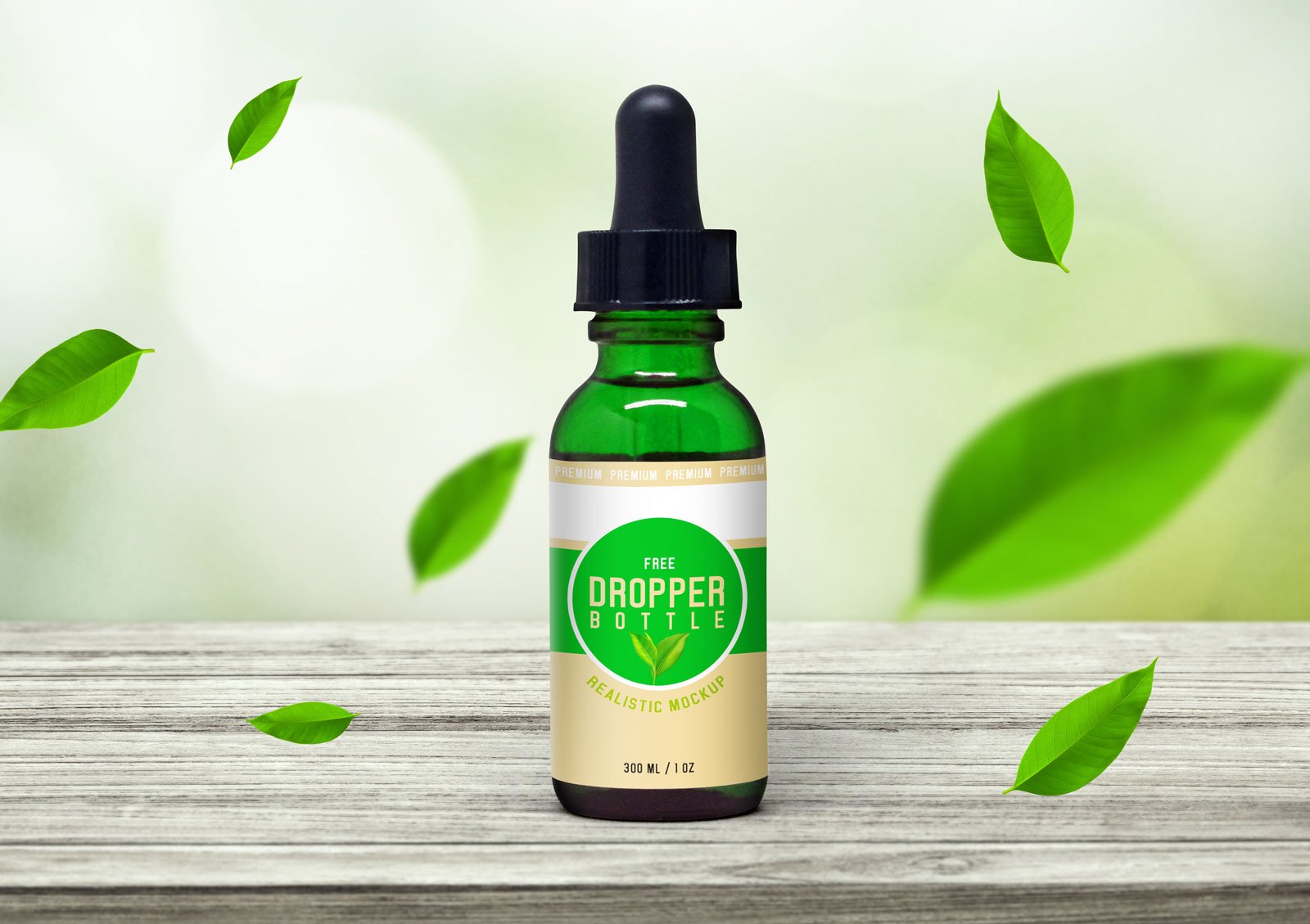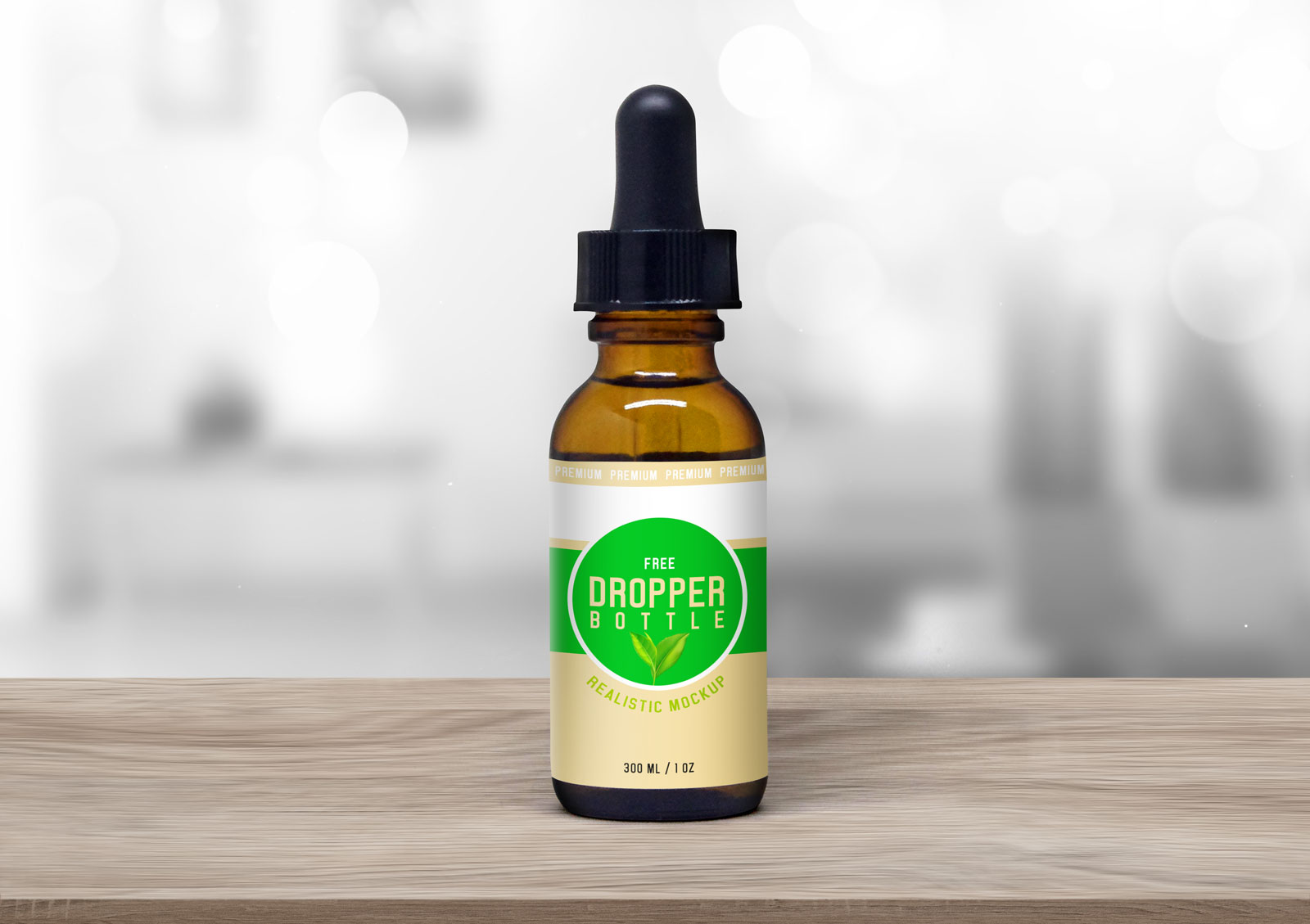 Available Format: Photoshop PSD
License: Free for personal and commercial usage
File Format: WinRAR
Mockup Resolution: 3400 x 2400 px
Note:
1. Free Dropper Bottle Mockup is allowed to share online (A Must Linkback to this page)
2. Say thanks if you like or share/tweet with your friends. That means a lot to me.
3. And don't forget to follow or subscribe to receive more high quality premium freebies & awesome articles only.
Download Dropper Bottle Mockup
More Latest Free High Quality Bottle Mockups: