Hi there everybody! We are back with yet another free yet highly editable mock-up PSD of ours and we can bet that you are going to love it too but before we start talking about that, we would like to take this moment to thank you guys for your constant support and for also sharing our content with your loved ones and with your favorite colleagues as well. Keep sending your positivity our way and we will keep creating content that we are awesome at creating!
Although there are many ways to get a paper printed for your personal and commercial stationery and products but what gold foil printed paper makes a paper look like is what we absolutely love. It not only looks regal, but it just changes the aura of everything that is involved. There are many types of papers that exist and used as per the requirements of the person or the organization for example; coated and uncoated papers. Then there are multiple finishes too that can add to the beauty of the papers. It depends on what you want to use for your documentation to be consumed regularly or you can opt for something better than the regular type and finish to use for special occasions etc. as well.
We wanted to create this gold foil printed paper logo mock-up PSD file for you guys so that you can get the paper printed and not only that; you can also use the same logo thing to design your business cards as well and all sorts of packaging and design material too. We can assure you that by doing so; you will literally change the way of how your brand appears to be in front of your business circle and your audiences. And if you are thinking that it is too much given that your brand likes to keep everything subtle, we want you all to know that it is up to you to decide the fate of your packaging / stationery and now is the time to do that. ?
Creating a gold foil printed paper logo is no different than creating a logo design and it will be treated as the same like a normal logo would so, let's have a look at how you can make things work in the most effective ways:
First things first; you need to understand your objectives of your business as well as of your branding design. You can only do that like a pro if you have your brand strategy designed and it will help you in the longer run. In addition to that; identify your targeted customers and consider them in a way that you not only do your research on them. You will have to consider all the elements that can lead you to insights because it will help you determine more achievable goals for your strategy, marketing as well as advertising campaigns.
Your logo needs to be prominent with everything else designed out in a way that it is not too much for the audience to read but it should be super effective, to the point and you will see how things will turn out for you as a business. You, understanding your need to design the logo is enough to know and to start your branding process and it will also help you shape your brand identity. You can find the inspiration around yourself – locally or internationally too and if you have some extra time then do check your competition as well because that will inspire you to create a more unique branding style.
Now, come to the design style because that's something that will help you determine the whole course of your branding! Finding the right type of logo is also very important. And then of course; the right color and typography although for this one; it will be in gold so for that, you are sorted. But if looking for the right type of logo and typography is something too time consuming for you, then you can make the most of our carefully designed free gold foil printed paper logo mock-up PSD file. To ensure that everything is on point; use the right tools and software, techniques as well.
That's all, folks! We hope that you had a great time reading our blog and that our free gold foil printed paper logo mock-up PSD file will help you create stunning designs for yourself and for the ones that you are working with. If you do use this mock-up PSD file, don't forget to share your feedback with us in the comments section and do spread this blog within your circle too. We will see you guys next time with something even more fun and exciting, until then, happy creating stunning designs.
Free Gold Foil Printed Paper Logo Mockup PSD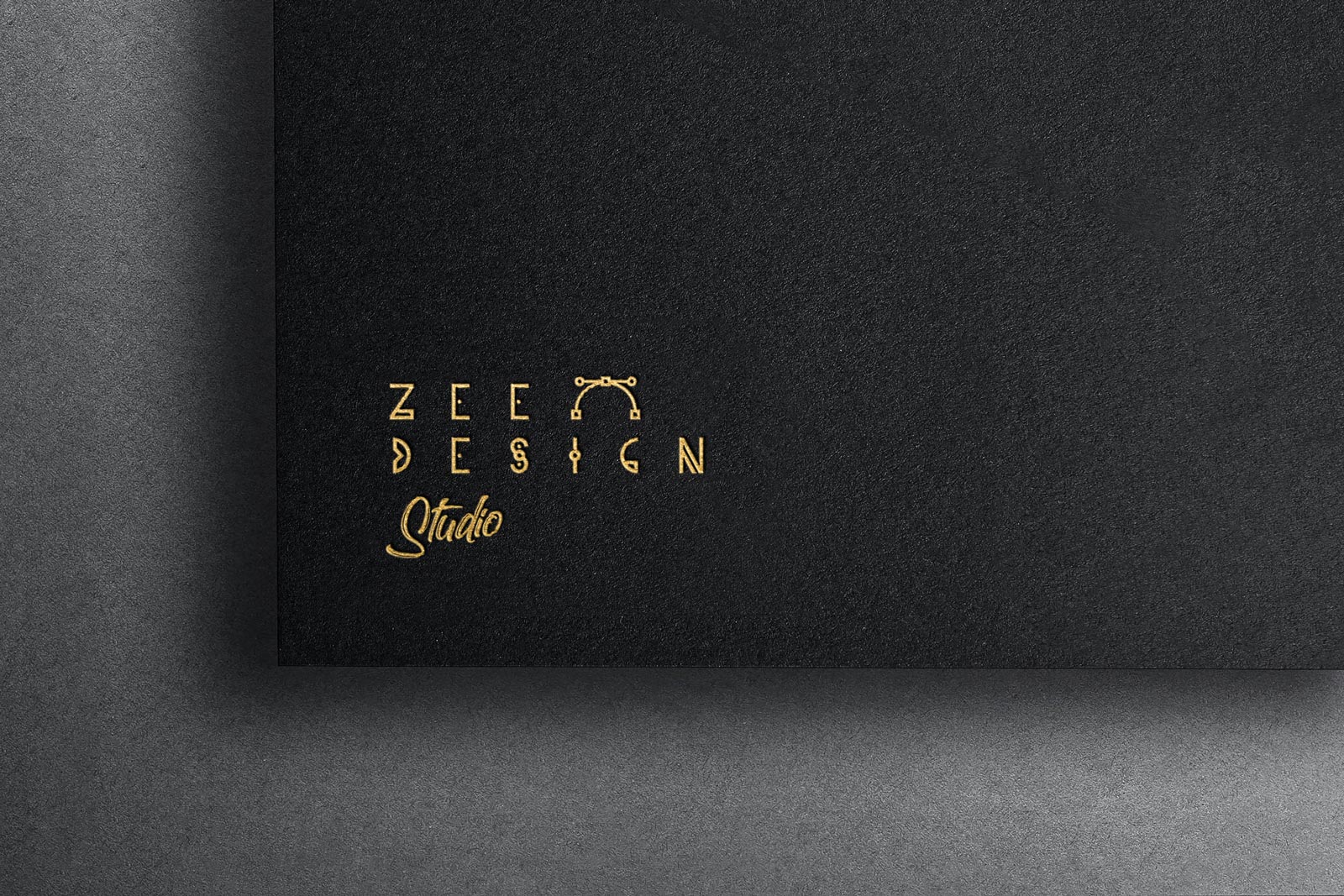 Available Format: Layered PSD with smart object insertion
License: Free for personal and commercial usage
WinRAR File Includes: Free Logo Mockup PSD
Mock-up Resolution: 3000 x 2000 px
Note:
1. Free Gold Foil Logo Mockup PSD is allowed to share online (A Must Linkback to designbolts.com)
2. Say thanks if you like or share/tweet with your friends. That means a lot to me.
3. And don't forget to subscribe to receive for more high quality premium freebies & awesome articles only.
Download Logo Mockup
More Free Logo Mockup PSD Files: