Hello there everybody! We hope that you guys really enjoyed reading our previous blogs and that our free, yet highly editable mock-up PSD files are helping you create amazing designs and art campaigns for your personal and commercial business needs. Our today's blog is not only for people who sell crockery items through their physical and online stores, but it is for those individuals as well who like to organize their kitchen cabinets by keeping everything of the same size and shape. We are sure that by doing so, you will be making Monica Geller proud too so, let us get started right away!
Anyone and everyone who prepares their own food knows how important it is to keep the spices all organized with or without having to place them inside cabinets or spice jar organizers for that matter. Because imagine following your favorite recipe and instead of stirring in the pot, you get lost in your kitchen cabinet to find what you require. This will not only burn your food, but you will also have to start all over again in some cases too.
We know that you must have seen cooks and chefs arranging their spices, vegetables, and everything else they need to cook something before they start cooking it but honestly, there is so much fun in spontaneous cooking than arranging the spice jars. It is okay if not all of you agree with us on that, but those who do, do! ? And we think that's the beauty of it; having to prepare food and drink in your own unique ways because you know that your spice jars will be there – waiting to be picked up by you.
While cooking the only two things that matter are that you are attentive and quick so, when you are cutting your vegetables, you also know which spice jar has salt in it that you can add to the stock. Or where the red pepper is so that you can mix it well with the egg mixture, right? Spice jars come in real handy when you are living in the moment in the kitchen that is; so when you know that you have a bunch of nice and clean tagged spice jars lined up in your kitchen cabinet, you can enjoy your time well. In order to satisfy your organized self, we thought that it would be a great idea to share our free spice jar mock-up PSD file with you guys.
Recommended: 60+ Most Interesting Creative Barcode Designs Ever for Inspiration
As you know that all our free mock-up PSD files are easy to edit and fun to work on, we can bet that you will have a great time working on our spice jar mock-up PSD file too. We honestly love how beautiful the jar turned out to be and the cap and the sticker / label add more to it. Oh, and we must share this suggestion with you guys that if you own the business of manufacturing and producing jars and other packaging stuff, then go for glass jars to minimize the plastic use at least in your capacity. Creating interesting sizes and sets of the jars would help you get more traction and eventually orders too so, do not miss out on this opportunity, alright!?
Similarly; if you are a business that sells spices, then we think it would be so cool of you to sell the spices and mixes in branded glass jars to encourage the audiences to use the same container and avoid using the plastic ones. And of course, if you are someone who would like to upgrade your spice jars and want to do it your way, then this free mock-up PSD file will help you get done with that in style. It is totally up to you to customize the cap colors, add labels and tags that complement your business or style and then have them manufactured, or printed however you would like to do that.
Recommended: 50+ Exquisite Packaging Design Concepts for Inspiration
Before we conclude, we would also like to give you a gift suggestion as well and that is to create something using this free spice jar mock-up PSD file of ours for your parents, siblings, grandparents, spouse or someone you know who loves to keep their kitchen spaces fancy and you will see how much love and appreciation you will get back in return.
And that is all from our end for today, you guys! We hope that reading our blog was a treat and that our free spice jar mock-up PSD file will help you make beautiful jars and containers in no time. If you do make something out of our mockup PSD file, do share your creative and design journey with us in the comments section and while you are at it, do share the blog with the ones you love or work with.
Free Spice Powder Jar Mockup PSD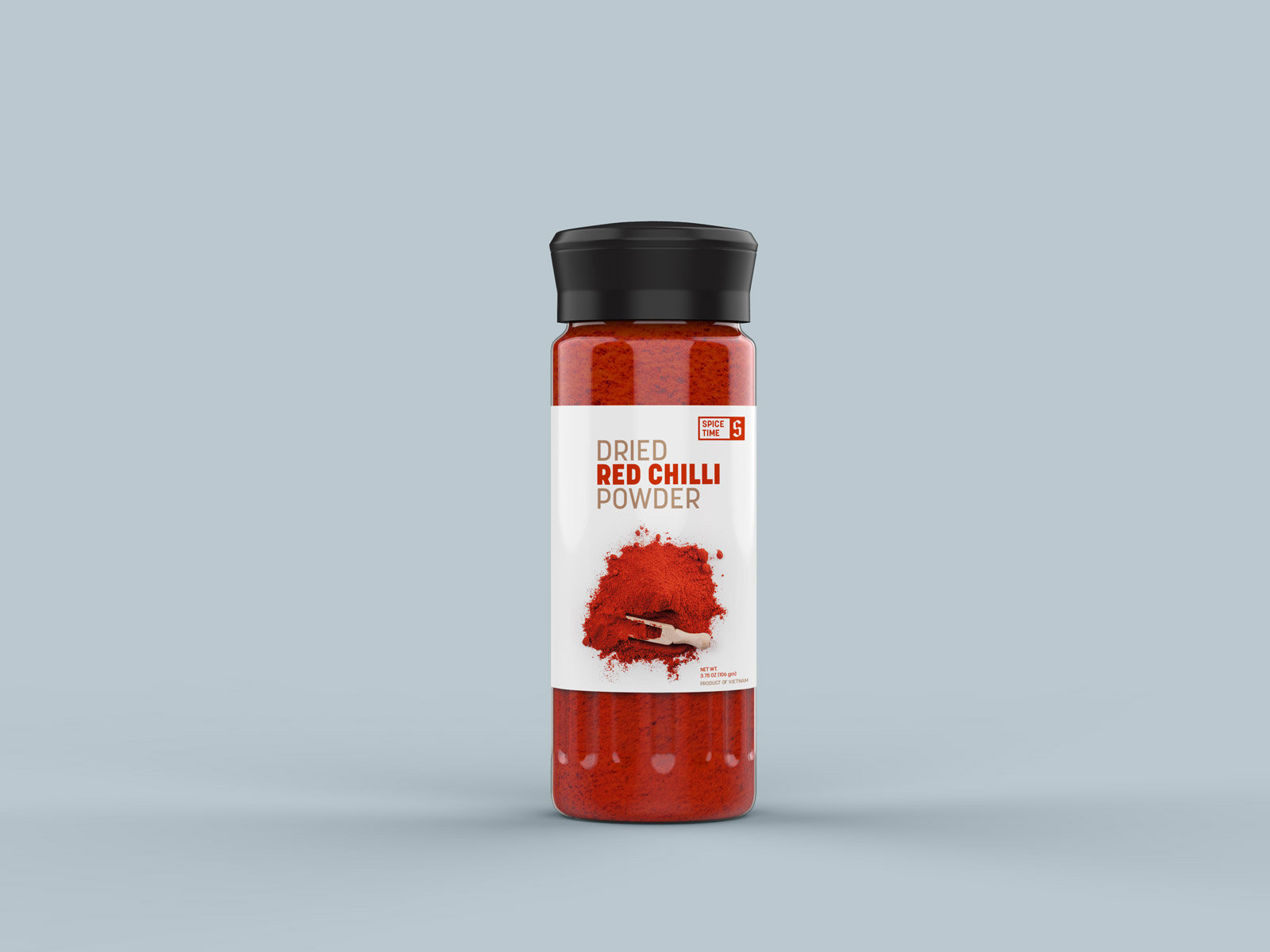 Available Format: Layered PSD with smart object insertion
License: Free for personal and commercial usage
Zip File Includes: Free Spice Powder Mockup PSD
Mock-up Resolution: 3600 x 2700 px

Note:
1. Free Spice Powder Jar Mockup is allowed to share online (A Must Linkback to designbolts.com)
2. Say thanks if you like or share/tweet with your friends. That means a lot to me.
3. And don't forget to follow or subscribe to receive for more high quality premium freebies & awesome articles only.
Download Spice Jar Mockup
More Free Latest Bottle Mockup PSD Files: