Hi there everyone! We are back with yet another fantastic blog of ours and we can bet that you are going to love reading it too as it features our free A-stand mock-up PSD file which is super editable and will let you make all the designs that you wish to make. But before we start sharing everything that you need to know about how to make the best A-stand designs, we would love to take this moment to thank you guys for the love and support that you send our way and for also sharing our blogs with the people that you care for. And we hope to see more of that happening in the future too.   
As you guys know that in order to make your businesses work in the most effective ways, it is very important to know and understand your marketing and advertising objectives because otherwise, you would not be able to promote your services and products in the right way. Now, there are many ways to execute your campaigns the way you deem fit, but there are a couple of tips and tricks that you can follow to make sure that whatever you are doing won't fail.  
For example; you have a lot of money to spend on carrying out on-ground events to promote your business in a more engaging way but if you do not get in touch with the right event management team or if you yourself do not have the expertise then you won't be able to move a step in the right direction. Or if you don't have an effective strategy that can tell you which platforms to go for then you will end up spending your budget on things that will never generate any leads for you, etc. So, to make the best and, of course, informed decisions, you not only need to have a plan but you must also know that if one thing doesn't work in your favor, what else you can do to make other things work!? 
Also, know that there is no one way of doing things, you can always experiment and see if you need to revise a thing or two and we are sure that you will be able to understand what is working for you and what can be revisited to get desired results in the longer run. Having said that, we would now like to share how out-of-home advertising (OOH) is always helpful when it comes to promoting your business in the most effective way. Make sure that you guys read the blog till the end so that you know that you will end up working on a solid plan for yourself and for your clients, etc.   
There are a number of A-stands that are used for multiple purposes for example; banner stands, display boards, and pop-up displays. You can make the whole getting to know about a business, its services, and products thing easier for anyone and everyone who would come across your branded communication. Okay so, first things first; you need to make sure that you keep the stand design simple yet powerful. When we say that, we mean to encourage you all to make a design that gives your audiences an overview of what you do as a business while also allowing them to get to know what you are selling or offering, you know.   
Your next step should be to make sure that you only incorporate high-resolution images for your designs and that is something that you must never ignore because what happens is that people pay more attention to making the communication witty and they also pick the perfect places to display their A-stands but they unintentionally happen to using imagery, etc. that is of poor quality and that just kills the entire thing, right?   
Lastly, you need to make sure that your audiences remember you through your communication (because otherwise what's the point, right?) and can also get in touch with you so never forget to give out proper contact information like your website, phone number, social media platforms and maybe QR code that information nicely too and make everything nice and easy to go through.  
That is all for today! We hope that you all had a great time reading the blog and that you will also share it with your graphic designer friends, favorite colleagues, students and acquaintances, etc. as well. Feel free to share your feedback and suggestions with us and if you have any special requests to make too, then send them our way and we will come back here with your requested content and more super soon. Until then, keep creating magical designs for yourself and for the businesses that you are associated with.  
Free Chalkboard A-Stand Mockup PSD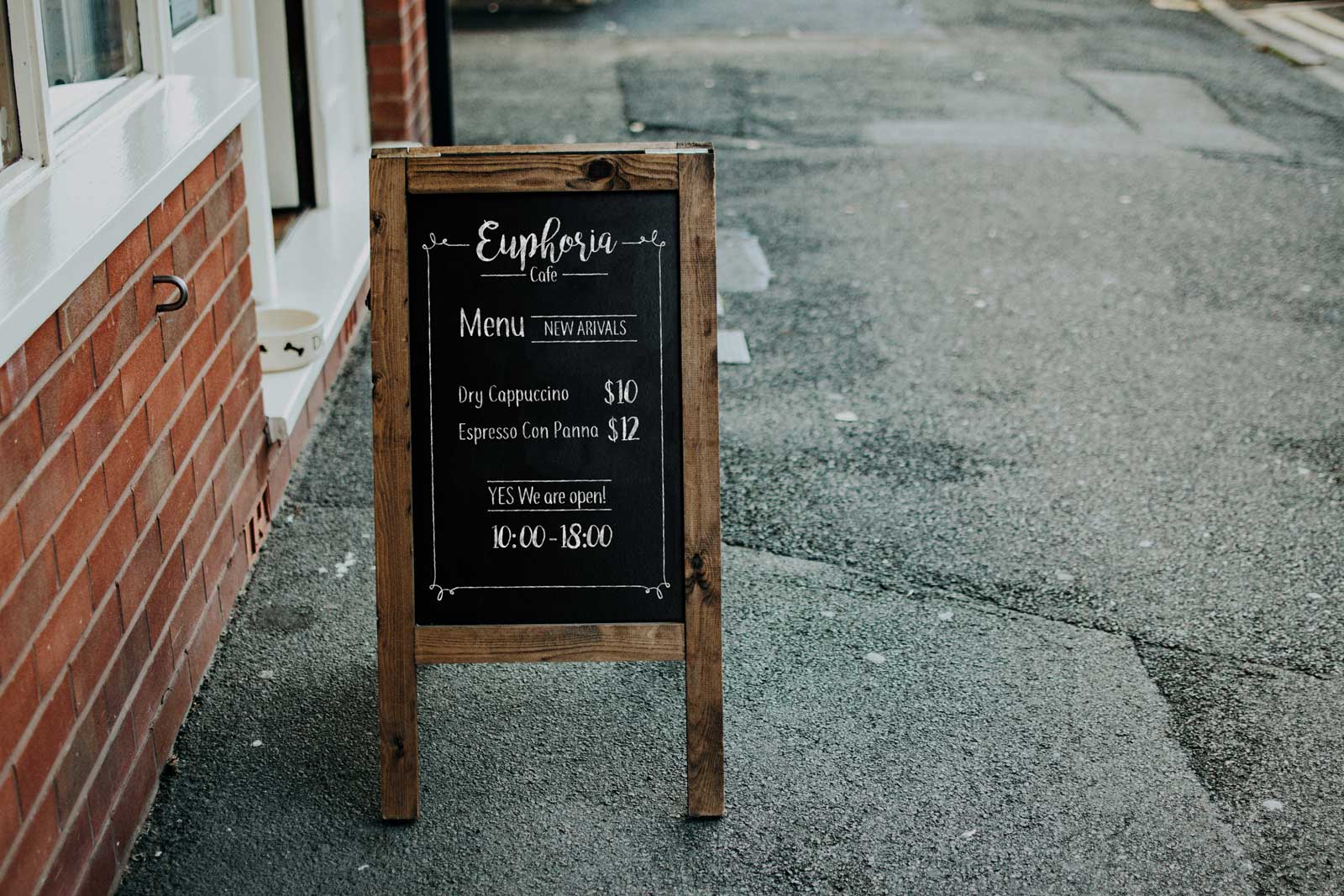 Available Format: Photoshop PSD
License: Free for personal and commercial usage
File Format: WinRAR
Mock-up Resolution: 4500 x 3000 px
Artwork Size: 1216 x 1943 px
Note:
1. Free A-Stand Mockup is allowed to share online (A Must Linkback to this page)
2. Say thanks if you like or share/tweet with your friends. That means a lot to me.
3. And don't forget to follow or subscribe to receive more high quality premium freebies & awesome articles only.
Download A-Stand Mockup
Recommended: