Hi there everyone! We hope that you all are having a great time reading our blogs and that you are very excited to check out what we are about to share with you guys today especially if you have a car of your own or if you are a car enthusiast or if you are someone who happens to create customized car name plates for your personal or commercial clients. But before we start sharing everything that you need to know in order to make the perfect car name plate designs, we would like to take a moment to thank you all for the love and support that you send our way and for always sharing our blogs with the people that you love and care for. And we hope to see more of that happening in the future as well.
Anyone and everyone who owns a vehicle has at least once in their life thought about fully customizing it in ways that might seem a little too crazy to other people but when they do get those crazy things done, then the vehicles can be nominated as art pieces too in some cases. Keeping the passion of people in mind, we decided that it would be a good idea to share a free yet highly editable mock-up PSD file with you guys that will help you create amazing things. So, let us get to the main point!
First things first; you need to know the size of the number plates that are allowed to be used for personal or official cars in your country. We do not suggest you guys not follow the rules that must be abided by the people at all times. You might also need to know if the traffic authorities allow stamped or embossed car name plates so that you have everything in mind before you start working on your designs. It is not only important for the stage when you will have the car name plates manufactured but this information will also help you think of the relevant designs which will complement the finishing of the plates later on.
When it comes to the color of the car name plates, we suggest that you keep them simple yet highly attractive so that anyone who looks at them can easily read what's written on them. The colors that you can choose from are black and yellow, white and blue, green and white, orange, black and white. But if you have any other great combinations in mind too, then you can experiment with them as well by also making sure that the car name plate designs will also complement the car – otherwise, what's the point, you know?!
The next thing that you do is pick the font(s). Now, we know that you would want to be fancy but we say that you go classy; even if you are going to have a car that's parrot green in color, you know! The font is for the authorities (traffic police and police in general) so that they do not have to stop your vehicle to get the information which is as basic as the name or car number of the person who owns it. And it is also for other people too so that they can read it from a distance too, right? It is always a good idea to be safe in case your car gets stolen or gets into an accident and you can be contacted to claim it, etc.
If you are making the designs for someone else, try making multiple options in the form of mock-ups so that they can pick the best one which can then be manufactured and then installed on the vehicle. Know that car name plates are used for self-expression so it is a great idea that your client is on board at all times.
Also, don't forget to mark the spaces for when the holes will be made to install the car number plates and make sure that your design does not get ruined because of the presence of the slotted holes.
That's all for today! We hope that you had a great time reading this blog of ours and that you will also share it with your graphic designer friends, favorite colleagues and students, etc. as well so that they can create stunning car name plate designs for themselves as well as for their clients too. We would love to hear your feedback and want you all to also send in your special requests so that we can start working on them and be back here super soon with your requested content and more. Until then, keep creating magical designs for yourself and for the business that you are associated with.
Free Car Name Plate Mockup PSD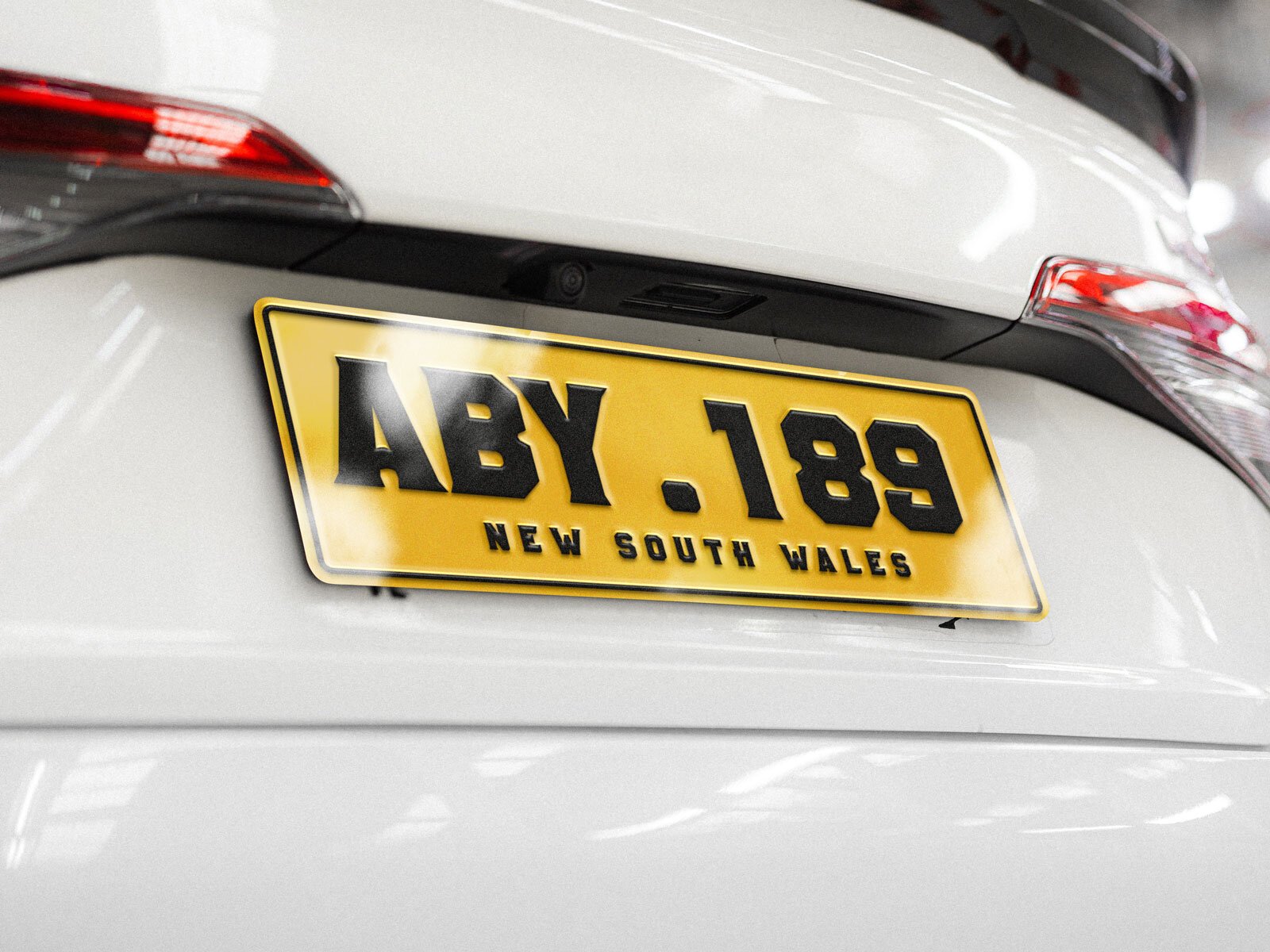 Available Format: Layered PSD with smart object insertion
License: Free for personal and commercial usage
RAR File Includes: Free Car Name Plate Mockup
Mock-up Resolution: 4000 x 3000 px
Note:
1. Free Mockup PSD is allowed to share online (A Must Linkback to this page)
2. Say thanks if you like or share/tweet with your friends. That means a lot to me.
3. And don't forget to follow us or subscribe to receive more high-quality premium freebies & awesome articles only.
Download Car Name Plate Mockup
Recommended: