Being a typography designer, hand letterer or calligrapher you should know the best tools available in the market. Here I am talking about all range of pens & markers that have been constantly used by the famous artists and how you can achieve the same skill with practice. I am covering an ultimate buying guide of all kinds of calligraphy writing pens as well as hand lettering pens & markers that have been used in recent times. Along with it, I will also be sharing with you all; the examples and tutorials so you can start implementing whatever you are supposed to try at first.
Nowadays, it is rather easy to become a self taught artist as we have a lot of online platforms and websites that offer free learning. Youtube is one of them. So lets get started!
1. Flat C-0 Speedball Pen // Pilot Parallel Pen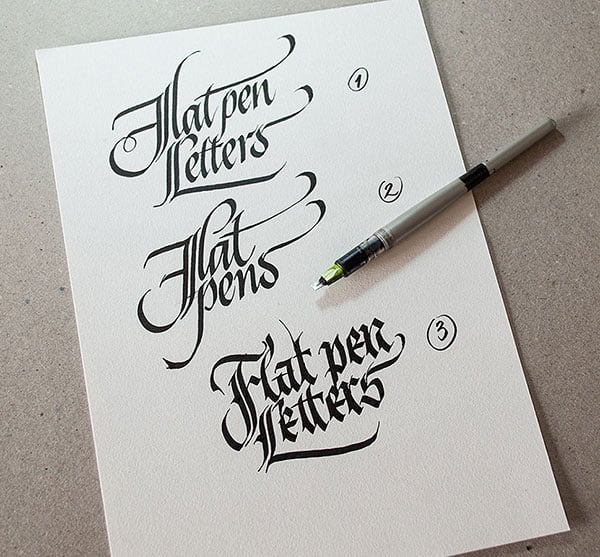 There are a number of pens available to write this kind of lettering style but the most commonly used and recommended pens for that are pilot parallel pens. You can get the same result from Speedball (C-0) Dip Nib Pen and Holder. The difference between Pilot parallel Pen and Speedball Dip Pen is minimal. Pilot parallel Pen releases constant ink so the letters look more accurate & crisp as compared to Speedball Dip Pen. You have to practice a lot and get used to it while using a dip pens because at times it gives ink blots and dries up the nib quickly.
Blackletter Writing Guide to get you started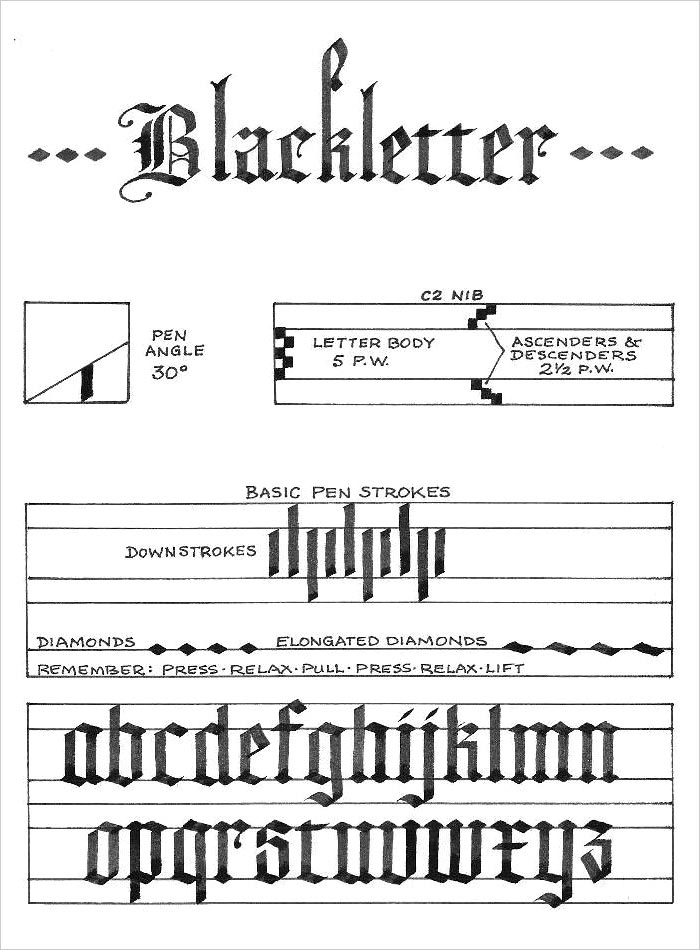 Example of Alphabets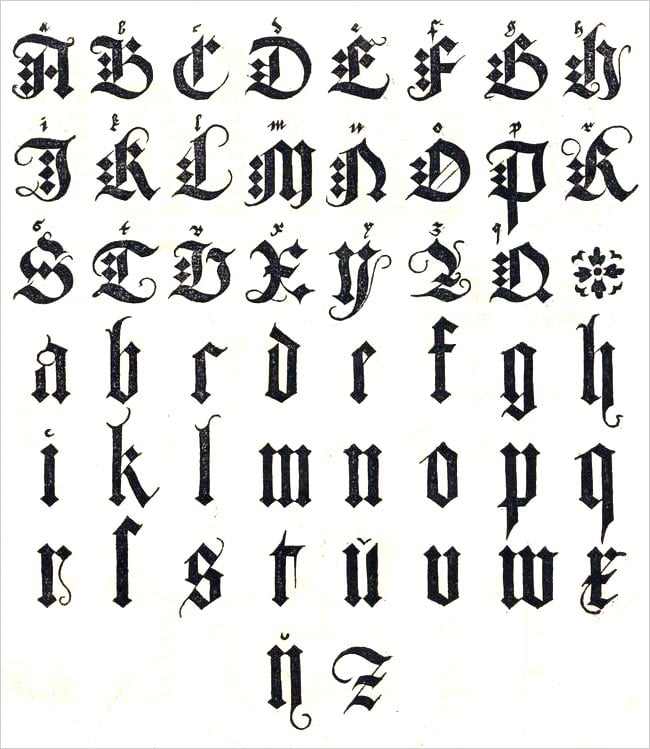 Follow Jackson Alves Videos if you want to learn this style and do checkout youtube for more lessons and tutorials
2. Tombow Brush Pen // Pentel Fude Brush Pen // Sakura Koi Brush Pen
There are basically three types of brush tips: natural hair made from weasel; synthetic hair made from nylon and felt.
Felt is a harder tip, if you have just started to learn brush pen lettering then use 'felt' and later on learn from synthetic hair pen which requires regular practice. Sharisse has a wonderful website "pieces calligraphy" she teaches brush pen lettering. I absolutely love her tutorials.  I have mentioned all the famous brands of brush pen right here that you can buy but I would recommend Tombow and Kuretake the most.
Beautiful Examples of Brush Pen Lettering
3. Crayola Broad Line Markers
At first, Crayola was not much fond of but an artist David Milan has taken it to the next level. It is now being implied by the professionals who are giving it new dimensions. We should not forget acknowledging the efforts of David because he has initiated Crayola lettering and his innovation in lettering styles is highly appreciated on behance. Crayola has been now used for logotypes.
Buy Crayola 64 Count Broad Line Markers
Crayola Markers Examples
4. Copperplate Oblique Pen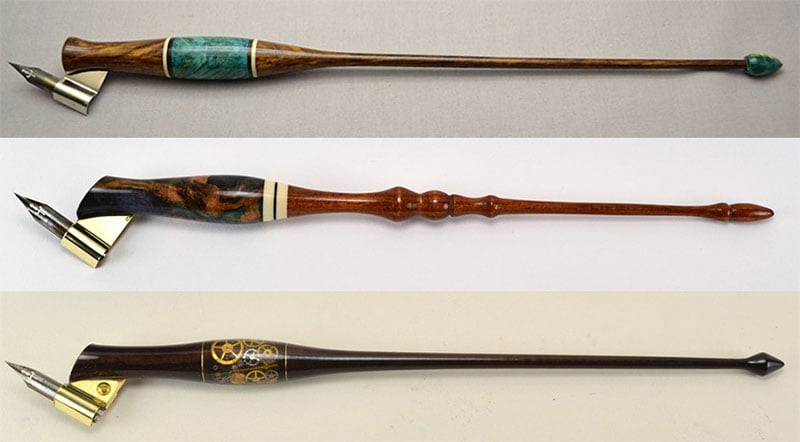 If you are supposed to write on wedding cards, birthday cards, love greeting cards then copperplate oblique pen will help you doing script lettering that gives a very sleek and delicate look to the words. This oblique pen makes lettering elegant and sophisticated.
If you're a newbie then buy speedball oblique pen for practice and once you get enough of the skill then you can switch to custom made oblique holders from Yolk Pen Company.
Examples of Oblique Pen Lettering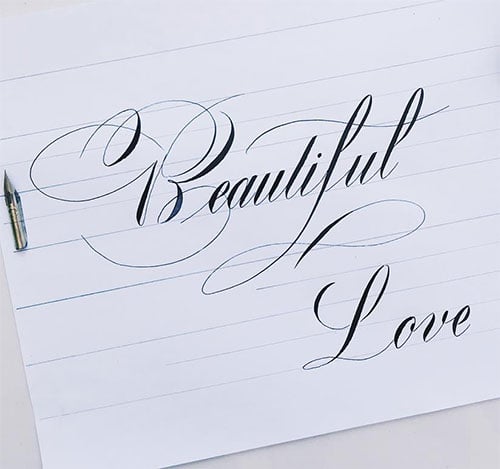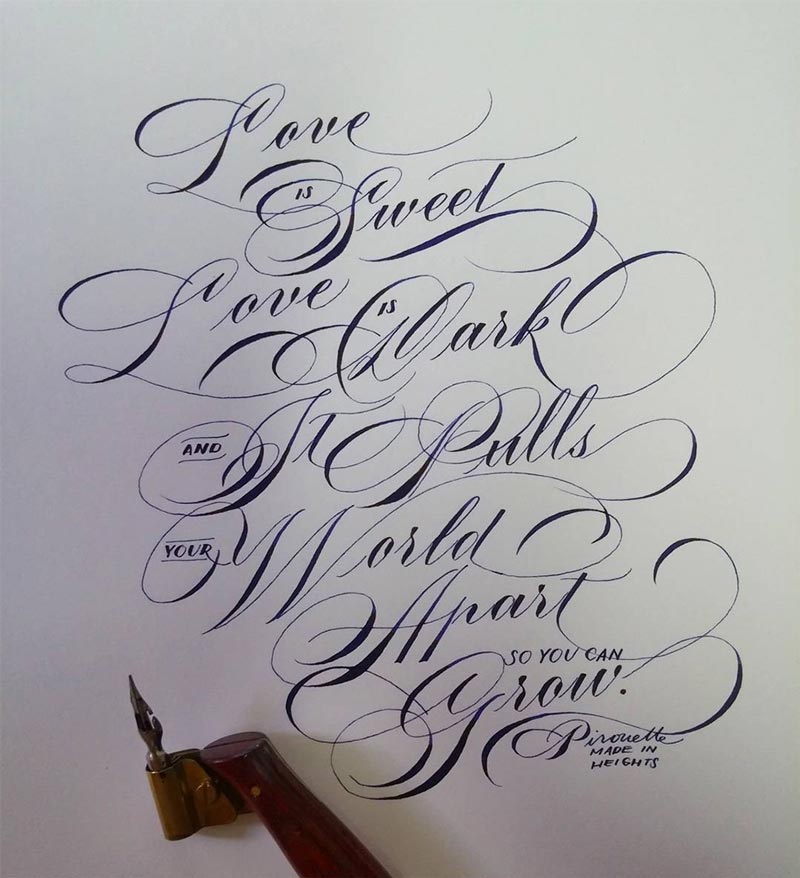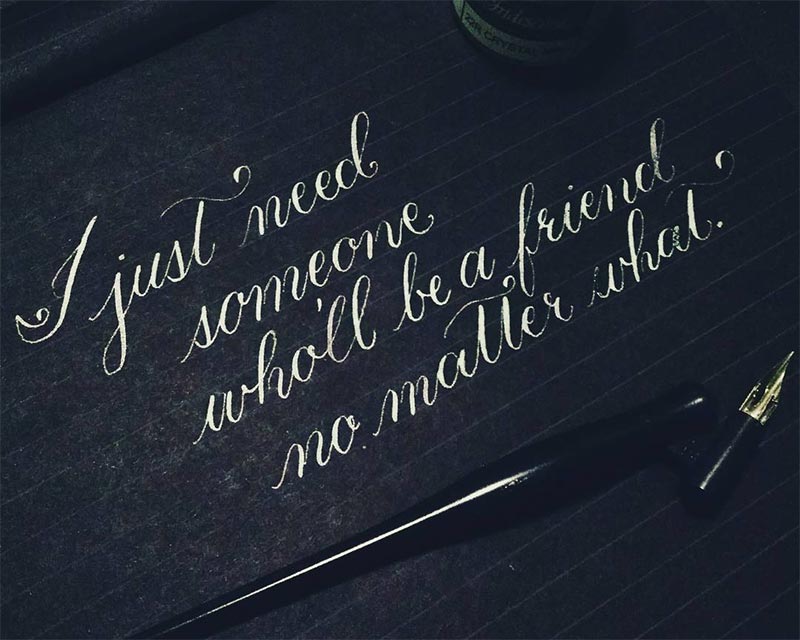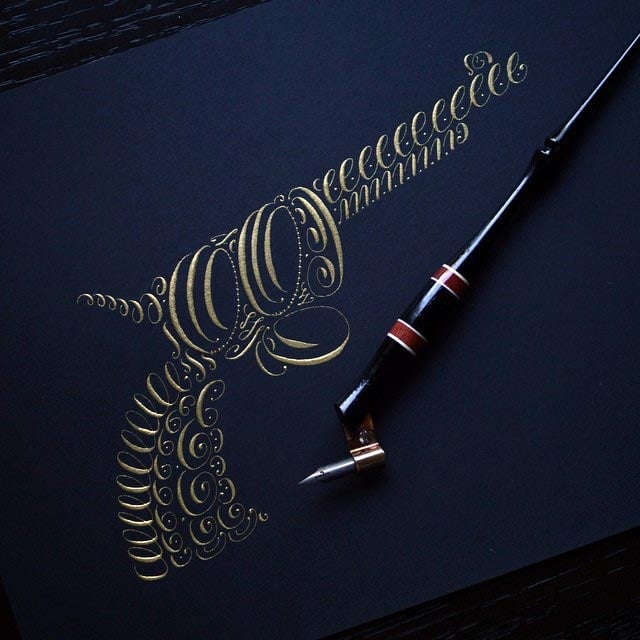 Copperplate Calligraphy Video
5. Leonardt Poster Nibs & Scroll Nibs

Leonardth Poster Nib is used for bold writing, headings, decorative footers and headers. Scroll nibs are used for shadowing as well as decorating lettering designs. You can also check out all the nibs from Leonardth
Nib Leonardt P8 with Water and India ink
6. Automatic pens
Automatic Pens are made in England and they are of a great quality which makes them different from other type of pens. There are thirteen pens in the range; plain pens from 1/16″ to 1″; border pens from 1/8″ to 1/2″ and the 5 line 1/2″ Music Ruler. The pens can be used with all inks, dyes and gouache. The nibs of Automatic pens are made from non-rust nickel silver. These pens are used for border decorations and a must have for all letterers.
Automatic Pen Demonstration
7. Posterman Biggie Marker 50mm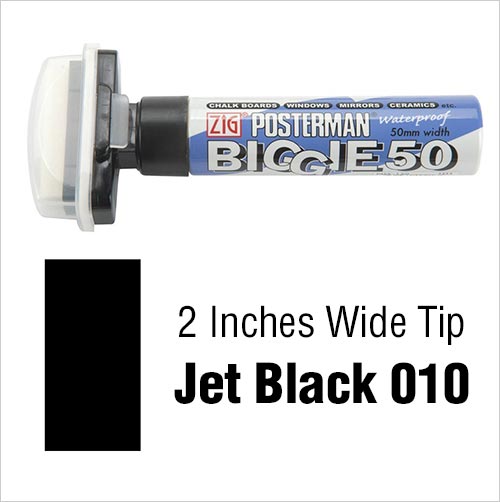 If you are up to do lettering on the posters to write beautiful sayings, words of wisdom or for custom lettering, this posterman biggie marker is the best choice to pick. Copic wide is another option to go about for bold lettering.
I hope this long variety of lettering pens will make you know what pens you need to get for different sort of lettering styles. For learners and beginners it nevertheless can be a good buying guide.
More Hand Lettering Designs for Inspiration:
Credits: 1, 2, 3, 4, 5, 6, 7 | Tags: calligraphy pens, lettering pens