It feels great to know that there are people who are almost always creating content that depicts the wit, creativity and proves that there is no limit to imagination. In this article, we will be looking at the work of a Japanese artist Haruki who recently got famous for his creations. And what are his creations? They are regular Japanese snack packs which were turned into art, really cool art. The words which are used to describe this kind of artwork are; 'Kiries' and 'Kirigami' meaning the art of paper cutting. Originally, Kirie has more association with the traditional Japanese art but Haruki skillfully readapted and personalized it by showing an inclination towards pop styled art. We will start off with the first product which is a Pringles container. So, what happens here is that Haruki transforms the cartoon caricature of Julius Pringles into an actual figure using the container. Oh, and he uses the lid as a platform for the figures to stand in style.
The Milky Chocolate girl is one of our favorites by Haruki because he made sure the cuteness of the mascot stays intact in his creation and it did. We absolutely adore the hat on the girl's hat and the way the artist made her stand is quite impressive too. Haruki turns the packs of 'Toppo' into a huge castle that stays in the air. Well, that's a lot of work and shows his dedication and seriousness towards producing great work. Another delicate and complex creation of Haruki is the Alfort's ship. The entire structure is a masterpiece of its own kind. Okay we understand a railway track made out of paper but an engine? Like an efficiently crafted engine piece from a coffee packaging takes the lead here. And what stuns us more is that Haruki knows his things pretty well.
Moving on, we have a tissue box packaging in the list. The name of the company is 'Nepia' and it has a seal face on one of the packs and what Haruki does is that he transforms the entire thing into nothing else but a seal. Oh well! But wait. We aren't done yet because we like the Oreo aircraft too. Though if we ever had to give Haruki a prize for something it would definitely be the armor man and his horse – just look at how the color of the chocolate packaging is so going with the royalty of the man and the horse.
We will be signing off with the Meiji vintage car paper art. You can also check out Haruki's Twitter account for more details here: @02ESyRaez4VhR2l Do let us know which one's your favorite Haruki art!
Famous Product Packaging Turned Amazing Art by Japanese Artist
Oreo Cookies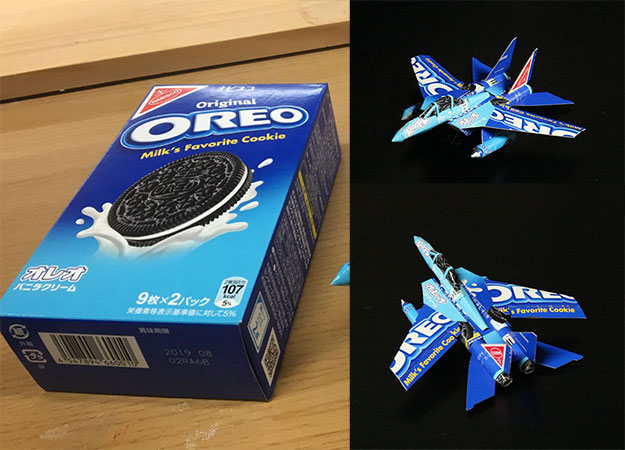 Nestle Coffee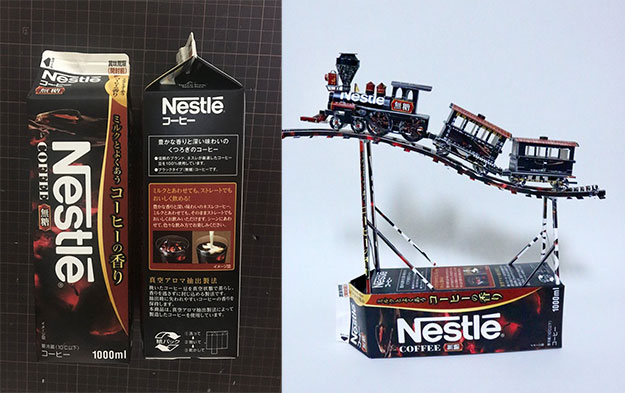 Nepia Tissues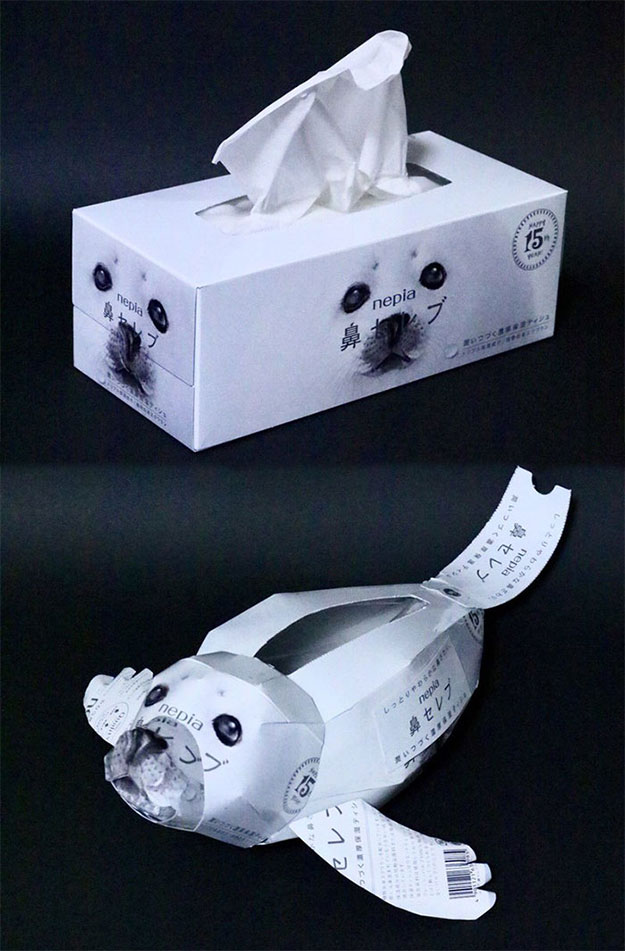 Moonlight Cookie Packaging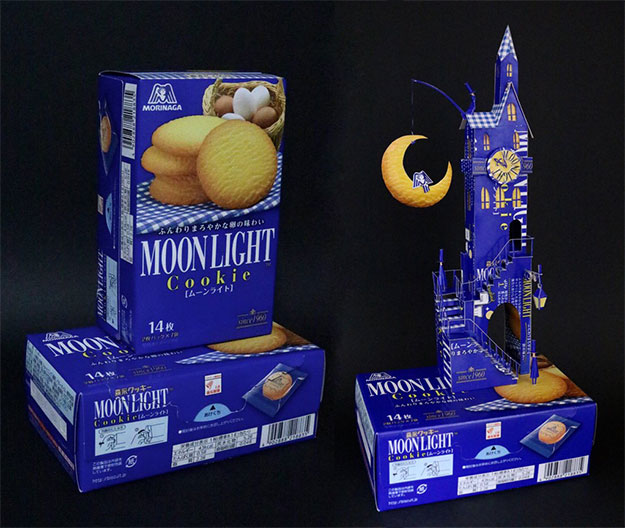 Milky Chocolate Packaging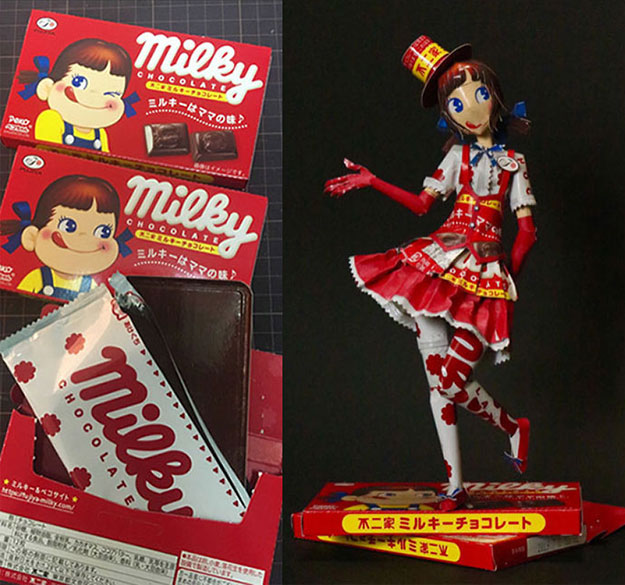 Lotte Biscuits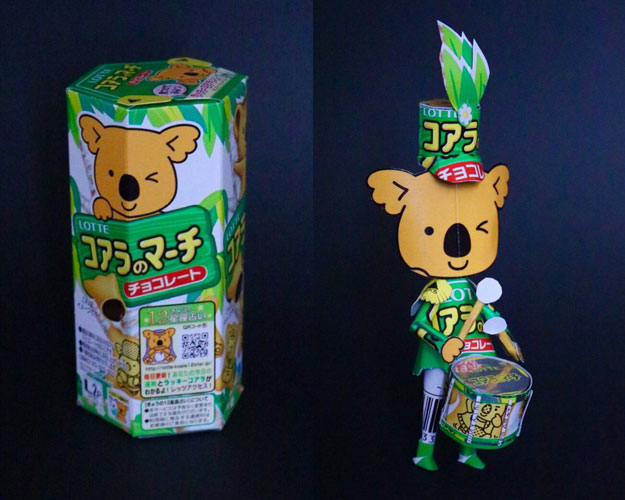 Meiji Chocolate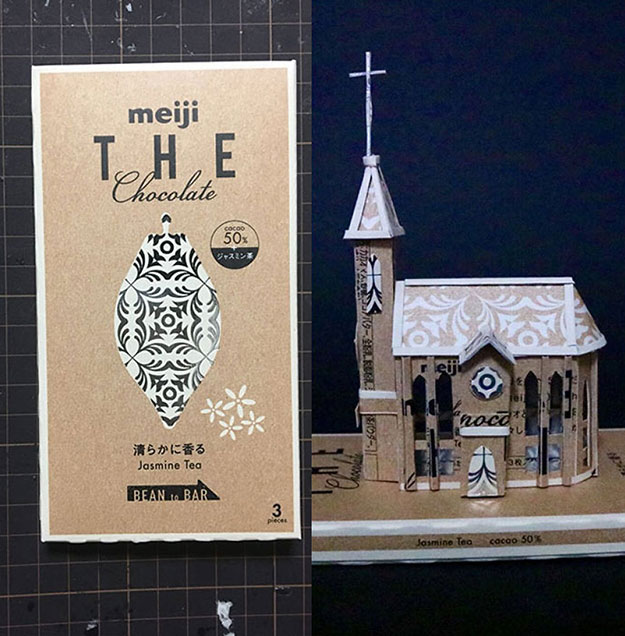 Meiji Chocolate & Dars Premium Milk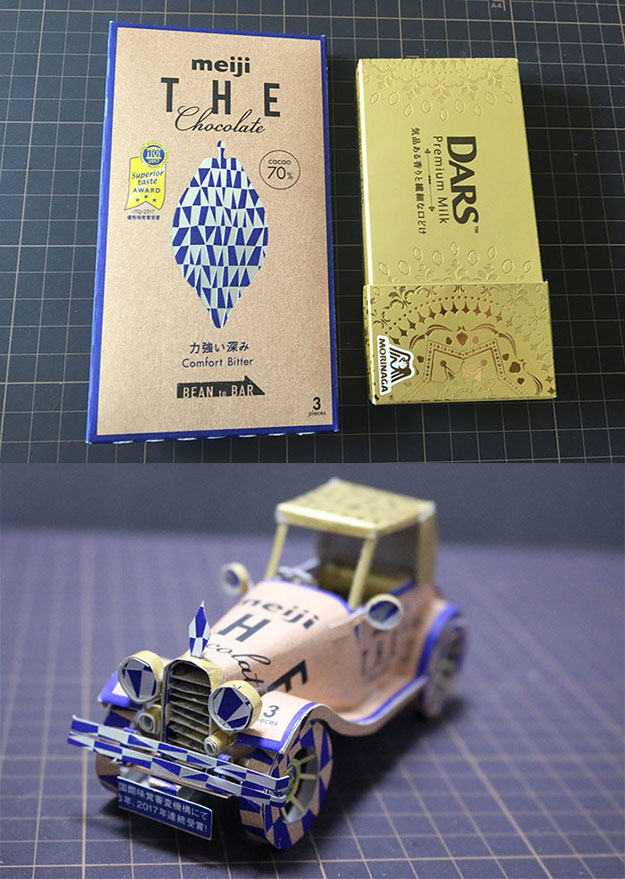 Meiji THE Chocolate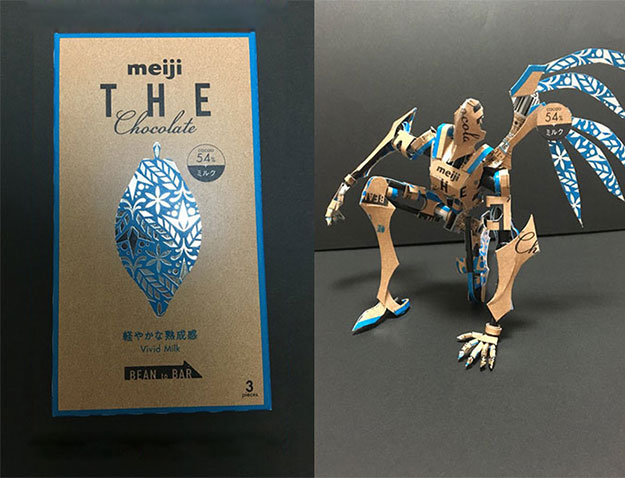 Japanese Chocolate cookies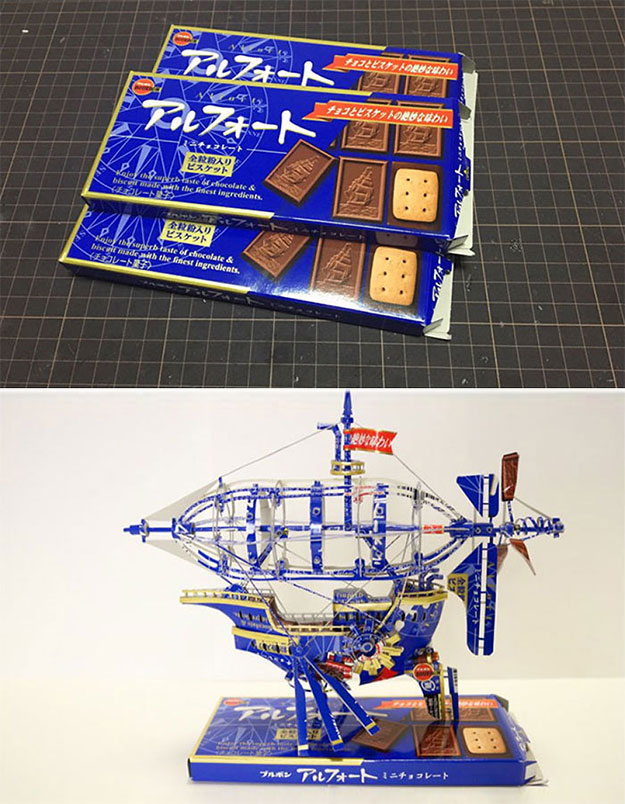 Lotte Toppo Chocolate Pretzel Straws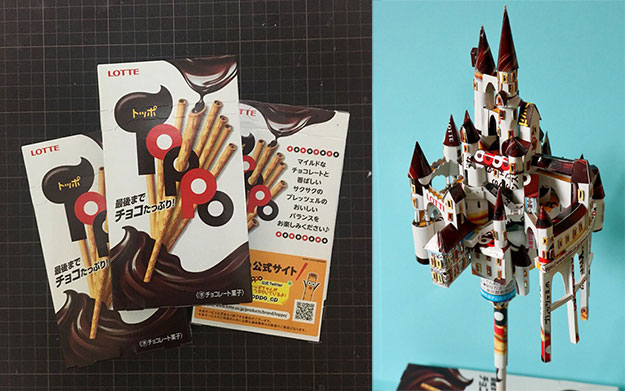 Pringles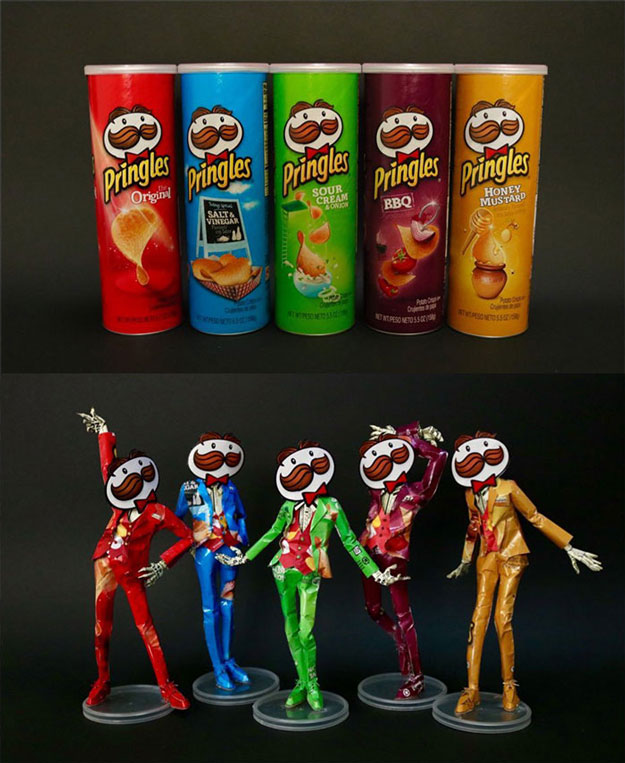 Lotte Almond Chocolate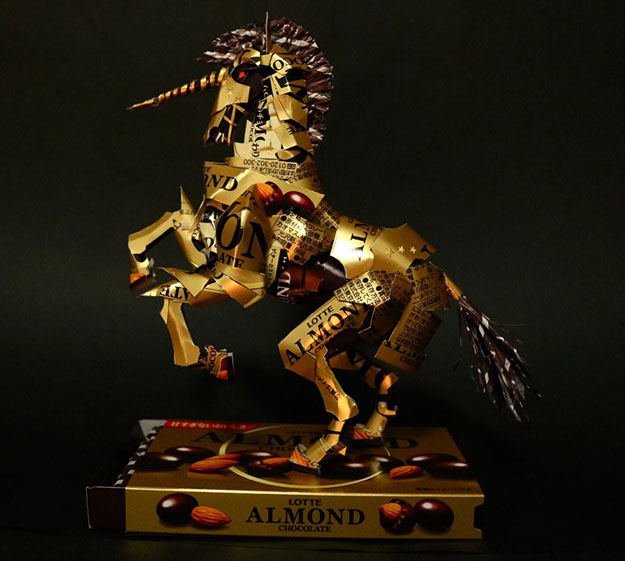 Recommended Posts: