Hello there everybody! Today, we are going to talk about a really nice design project and we can bet that you will love it too – and even if you don't get to use the typography for your own projects; we are sure that you will be able to learn a thing or two about the holy month of Ramazan that Muslims around the globe celebrate by fasting during the day. Let's get started!
Allow us to share a few things about the month of Ramazan first and then we will share a couple of beautiful and free Ramazan Mubarak typography for design projects that can be used for the year 2021. As per the Islamic calendar, Ramazan is the ninth month and Muslims observe the whole month by keeping fasts for the sake of their Creator, Allah. During this month, Muslims not only participate in religious activities enthusiastically, but they also broaden the horizons of being there for the communities as well through charity (Zakat, Sadqah etc.).
These religious activities not only encourage the Muslims to be better human beings, but they also get to learn more aspects of their religion as well, they learn more on brotherhood, they learn how be a emotionally and physically there for someone in need and how to financially support someone if they are too weak to work and earn anything for themselves. Since Islam is the religion of peace and teaches the believers to be their better versions for the humanity, Ramazan encourages them to continue their religious practices with more enthusiasm.
Before every Ramazan, Muslims around the world make sure that their preparations are on point – be it for the food, home décor or regarding whatever they can provide to their fellow humans. We love the idea of a decorated house as it has positive vibes, everyone is busy in worshipping the God Almighty in their own ways as this is a very personal matter and everyone connects with their Creator at a different level. Then the families prepare the meals together for Sehri (the morning meal that Muslims consume before the sun has come up) and for Iftar (the meal consumed by Muslims after the sun has set).
The most interesting part that every family enjoys is when they get to celebrate their houses and rooms as the family members tend to spend some time by themselves for the ibadah (worship) so they like to be in a cozy personal space that is clean, smells nice and they want it to reflect the blessings of Ramazan as well. From fairy lights to scented candles to maintaining peace in the house and wherever they go, Muslims also like to celebrate the holy month by decorating their personal spaces as well.
We decided to compile a couple of free Ramazan Mubarak typography that you can get your hands on and use for your design projects and if you do not get to use them; you can share the typography with your colleagues and designer friends who might be looking for some really cool typography to use in 2021. We have a few suggestions and ideas in mind that can help the creative individuals as well as the graphic designers to use the typography so, keep reading the blog to know more!
In order to understand the situation better, you must know what Ramzan Mubarak and its décor includes as you will have to design those very things accordingly. So, the Ramazan décor items include:
Trays
Decals
Journals
Lanterns
Buntings
Door wreaths
Kitchen towels
Mirror decoration
Wall décor banners
Stickers and balloons
Countdown calendars
All these décor items are designed, created and manufactured as per the demands of the customers around the world and interestingly, these are very easily available at stores (both physical and online) as well making it convenient for anyone and everyone to purchase and use them as per their requirements. The best thing is that; our free Ramazan Mubarak 2021 typography designs are so beautiful that you might want to use them all for designing the décor items.
Now, there are chances that you own an online store, or you work with a client who would want you to create something for the month of Ramazan. Our suggestion for you is that you must create the mock-up designs of the décor items using these typography designs first. Share them on your shop's handles or with the client and when you know what will be liked / is approved by the decision maker parties, you can have the stuff manufactured or printed in the later stages.
So, what are you waiting for? Download our free Ramzan Mubarak 2021 typography today and start creating awesome designs or share them with your friends who might need them. Also, if you liked reading our blog, don't forget to share your feedback with us in the comments section.
Free Ramadan Mubarak 2021 Font Vector Typography
Credit: Nabil MURAD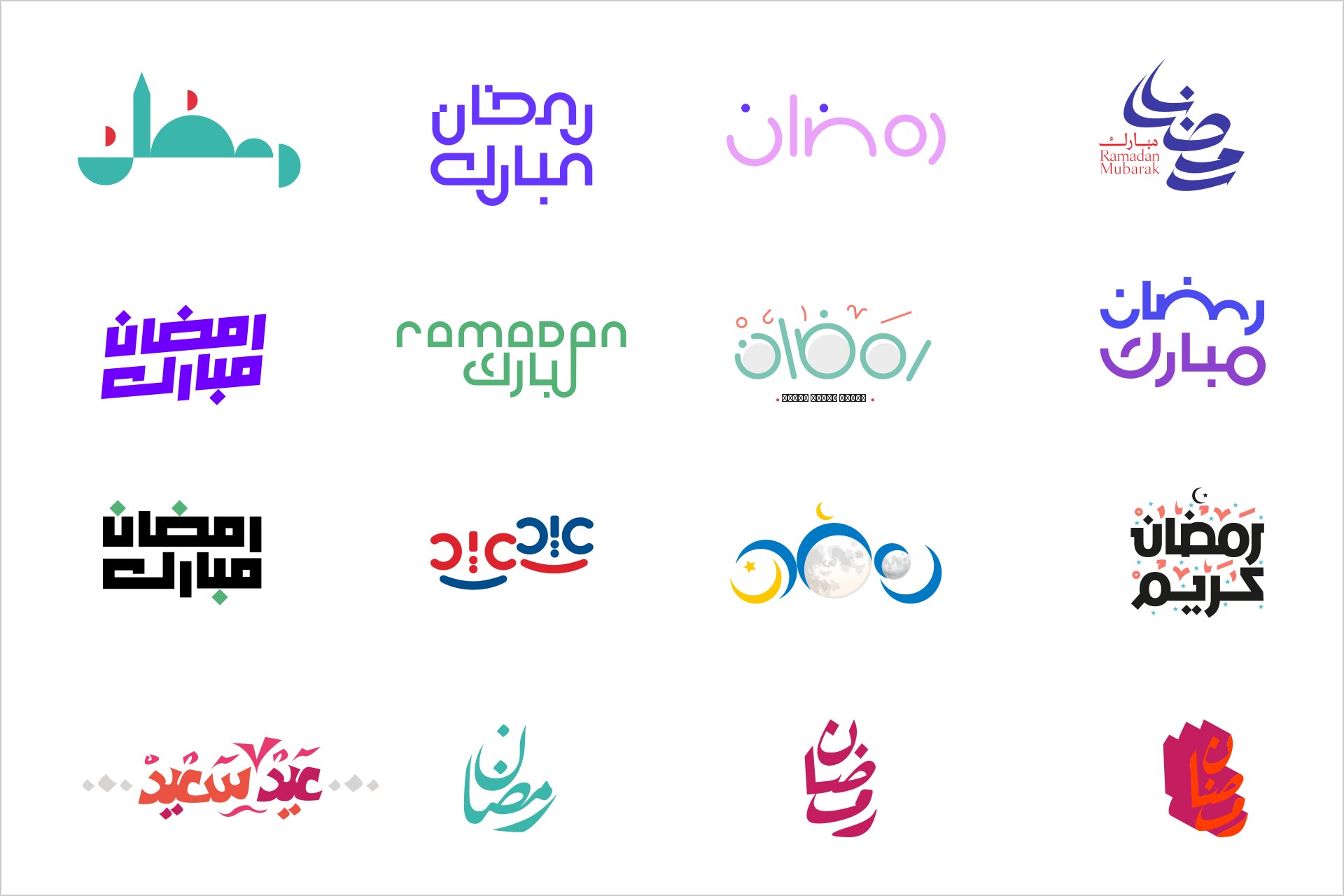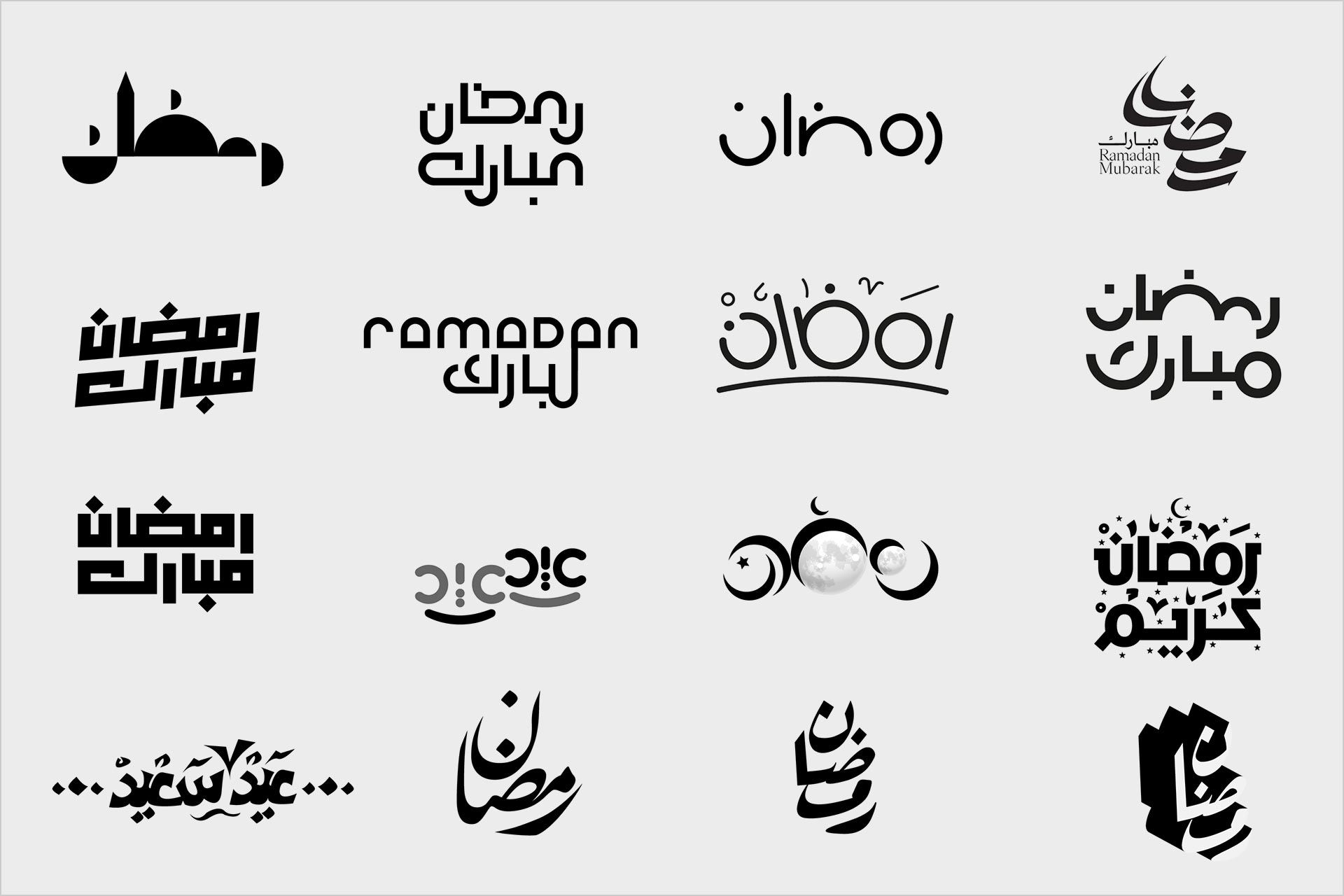 Free Ramadan Typography Collection
Credit: Multiple Owners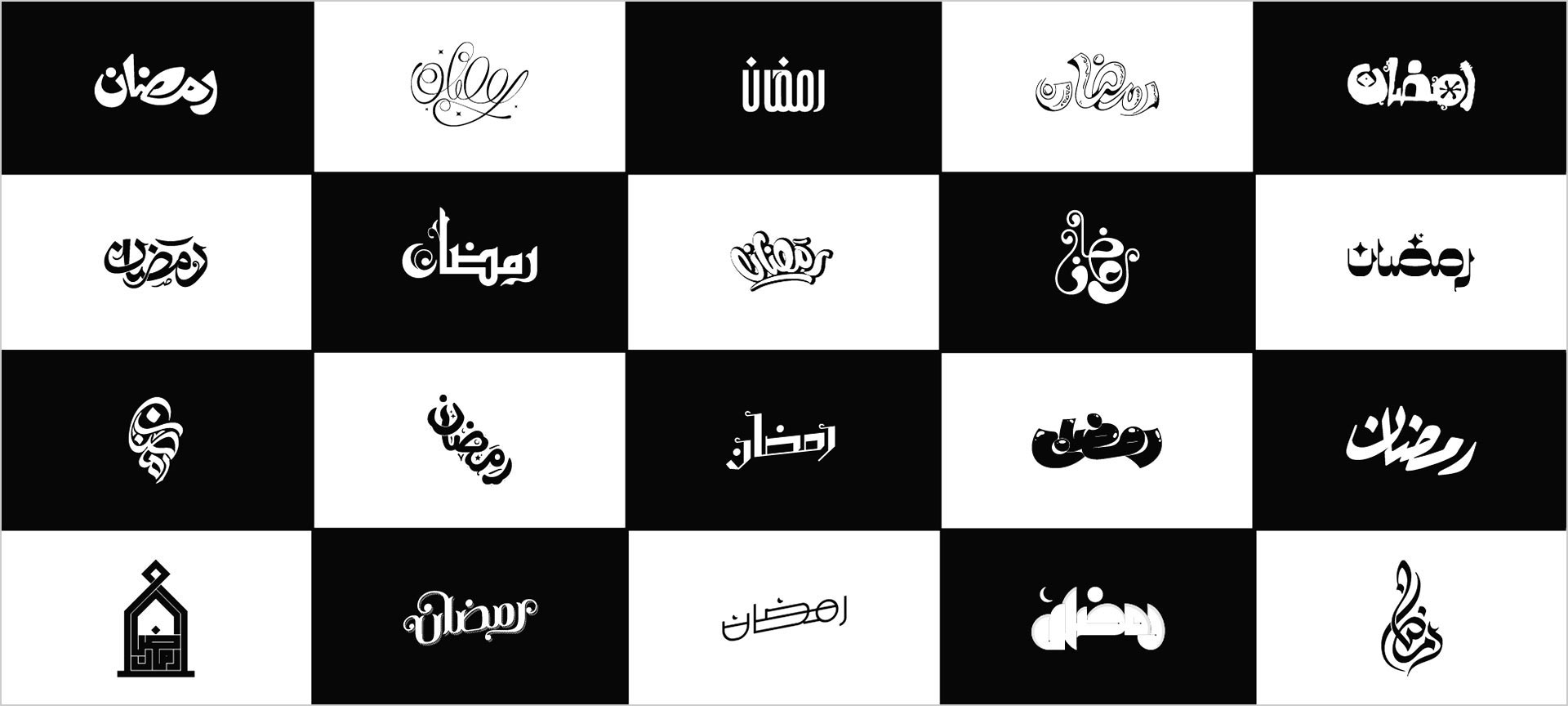 Free Ramadan Modern Calligraphy
Credit: Hassan Ragheb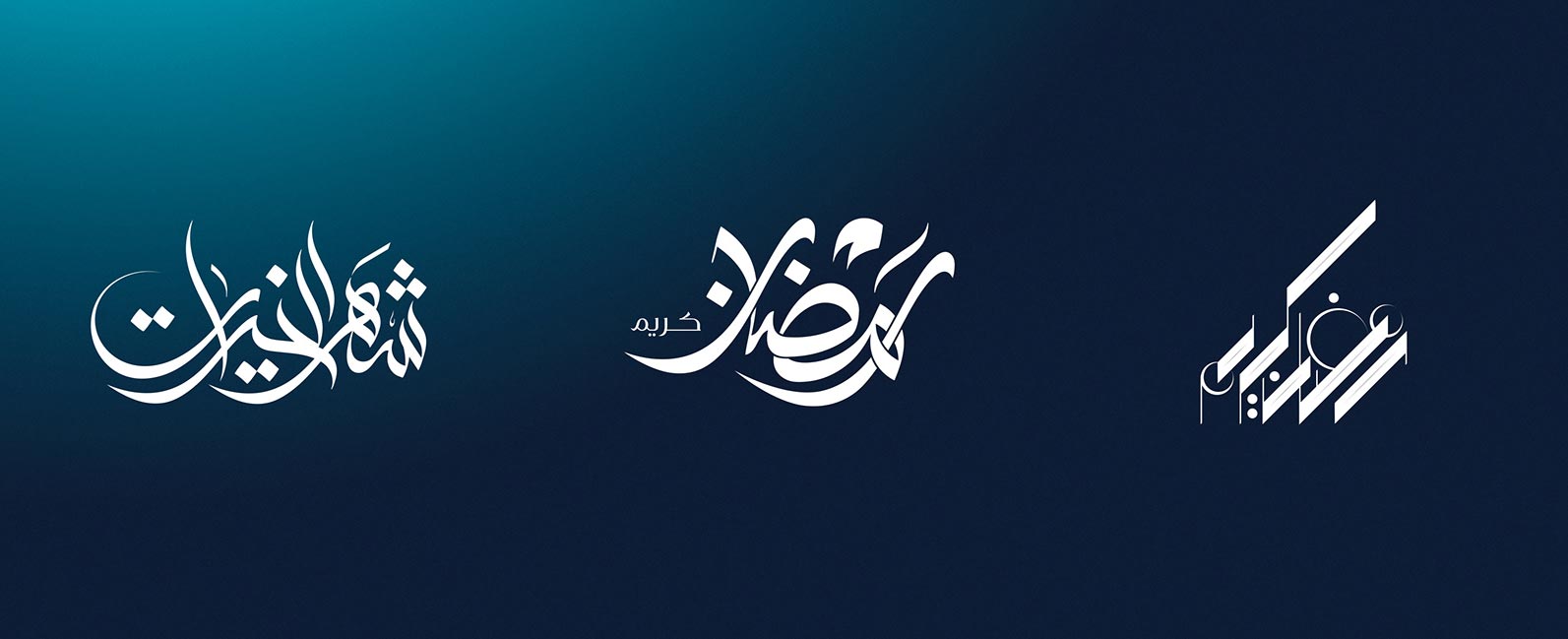 Ramzan Typography
Credit: Sherif Eid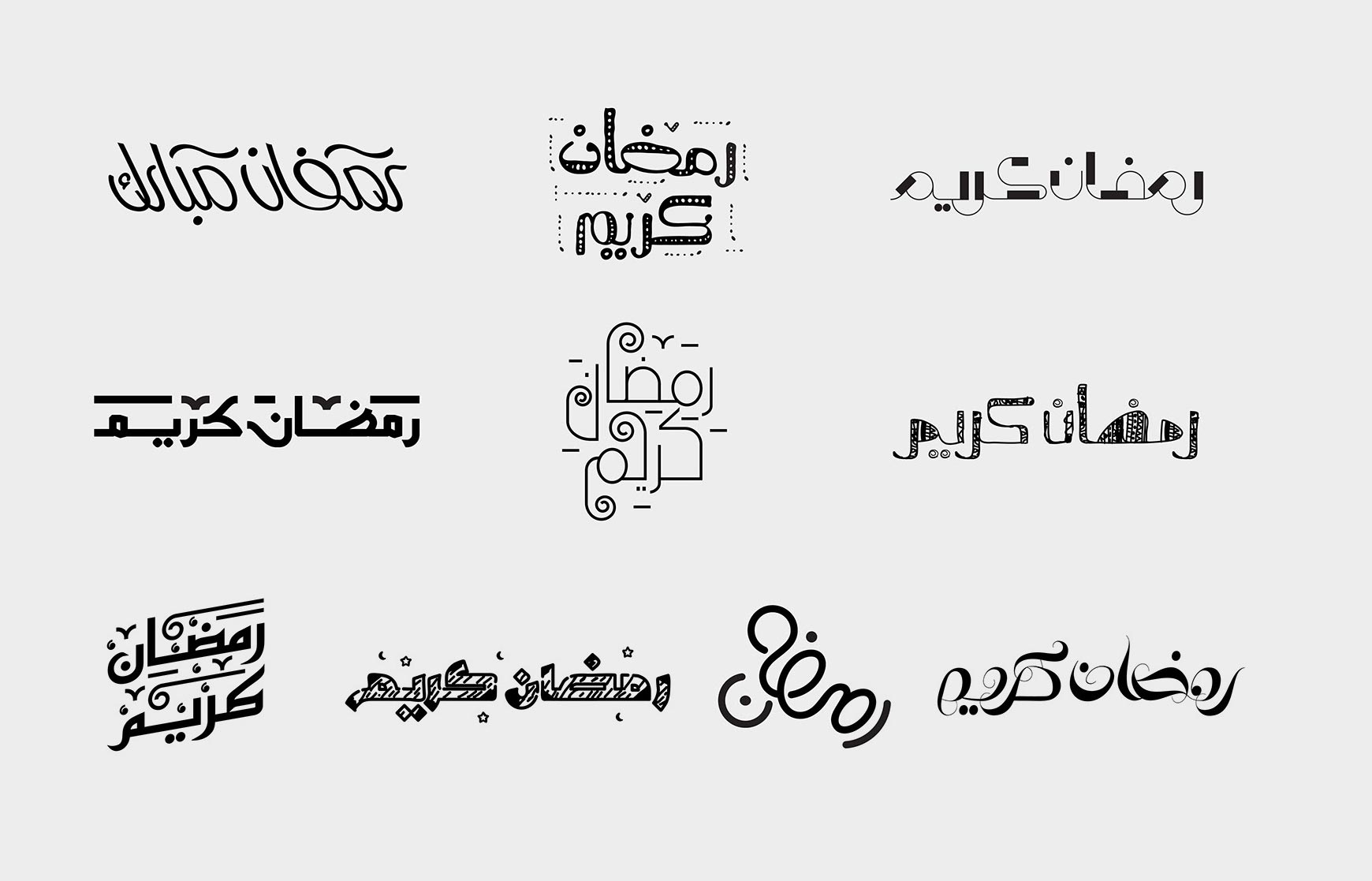 Free Vector Ramadan Typography Font
Credit: Karim El Sawy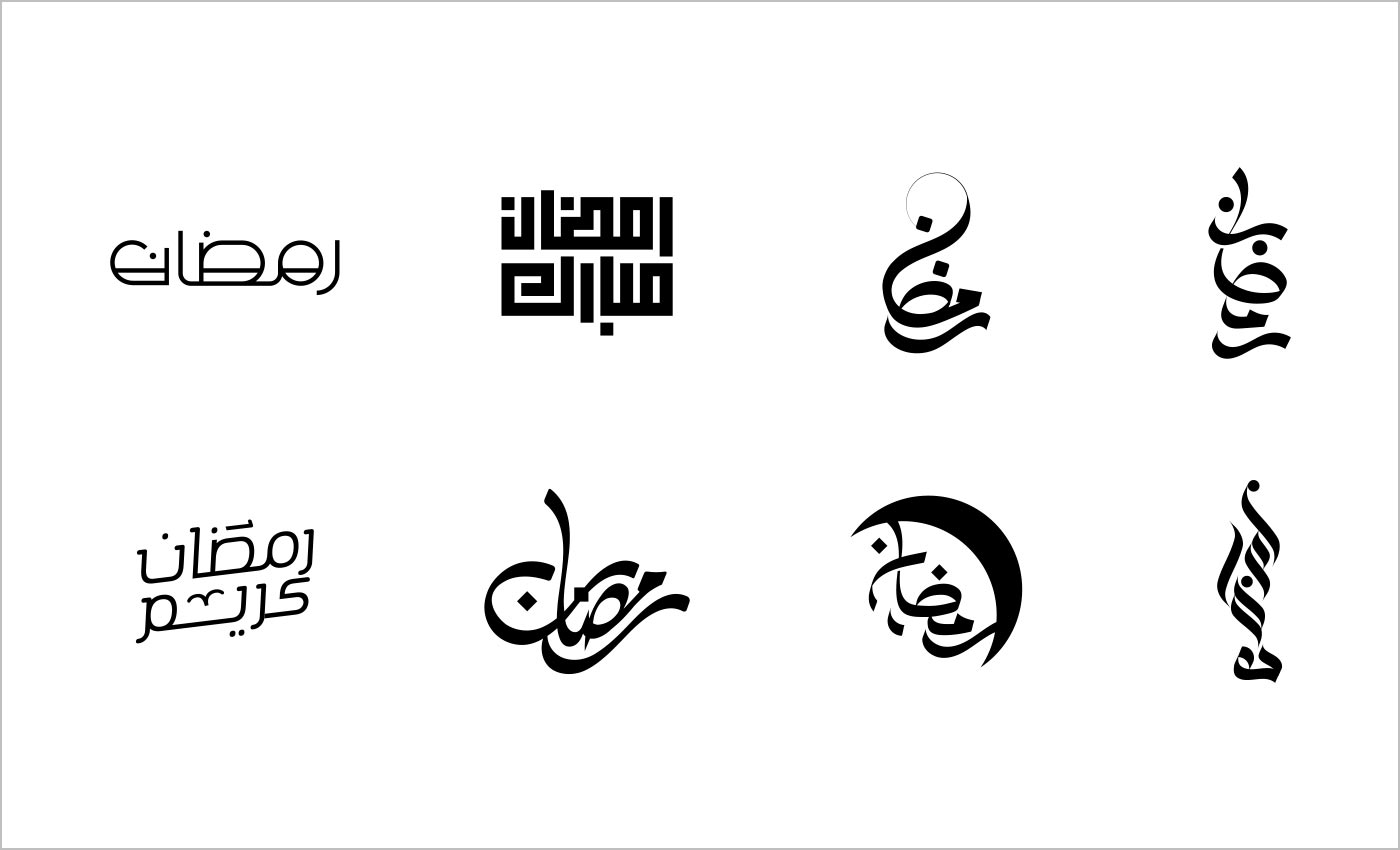 Recommended: