Hi there, hello there! We hope that you guys are doing great and that our blogs and free mock-up PSD proving to be your best friends when you need them the most. Today, we will talk about how we are always working, always on our desks at home or at the work place – trying to meet the deadlines, ignoring ourselves, family commitments because that is what we have been doing for years now and it really does not matter what is happening outside of our work life.
It is a fact that you cannot be all creative and productive all the time – you have to get a break mainly because you deserve it but also because when you would come back from it, you will be a different person with a fresh mind, wanting to do something that you were not doing before. All these things need a realization first and then you can accept that having a break is important. And when you do get a break, you must also ensure that you are taking care of yourself because otherwise, there will come a time when you won't be able to keep it all managed, you might collapse and trust us; that is not a good feeling.
Taking a break does not mean that you should book an international trip to visit a country that you have never been to in your life, it also does not mean that you need to spend thousand of dollars on shopping and food to feel that you are on a break or something but what taking a break does mean is that you must unwind yourself from work, from the monotony and everything else that comes in between.
You can literally be yourself while engaging with self care, it is not too expensive, it gives you the mental satisfaction that you are looking for and you will end up being super relaxed as well so, it is like a win win situation. We can bet that you must have seen tons of ads on your Instagram and Facebook of small and big beauty brands selling their easy to use products that can help you with your day to day routine. It could be something related to skin tightening, it could relax your skin, it could help you fight the harsh weather conditions too.
Or if you are someone with a beauty business plan in mind, you can execute it however you feel is right because what we have created for our today's blog is a free smooth skin dropper bottle mock-up PSD file that you can use for your own business venture or pitch the idea to your prospective clients. Allow us to share how dropper bottles are easier to use, how they are preferred and how you can edit the one that we have created for you guys to create designs and mock-ups for your up coming design projects!
First things first; skin dropper bottles are convenient to use, and you can control the amount of liquid that you would want to apply onto your skin. Another thing that skin dropper bottles come with is that they do not create a mess when you are getting ready, when you are in a hurry and when you are too lazy to do a proper skin care routine so, you can just get a few drops of whatever liquid is there that you are supposed to use, apply them and go to bed just like that. Keeping in mind the convivence factor, almost every cosmetic brand is now shifting to this model of bottles and we are so glad that it is happening.
Let's now talk about how you can create your own designs in order to your products to your customers or to your clients! It is really important for a graphic designer / visualizer to make sure that the color palettes that they are using complement the category of the product as well. You can only attract your potential customers through your packaging and branding first and then it is their decision if they want to buy the stuff or not. So, what you need to do is to consult the color psychology every time you sit to design something as it will help you pick the right colors and tones to brand your products.
Your next step is to choose relevant design elements to complete the design and once you have created at least two to three multiple design options, share them away with the concerned team members so that you guys can have the bottles manufactured and branding done.
That's all for today! We hope that our blog and free smooth skin dropper bottle mock-up PSD file will help you make stunning branding designs. Don't forget to share your creative and design journey with us.
Free Smooth Skin Dropper Bottle Mockup PSD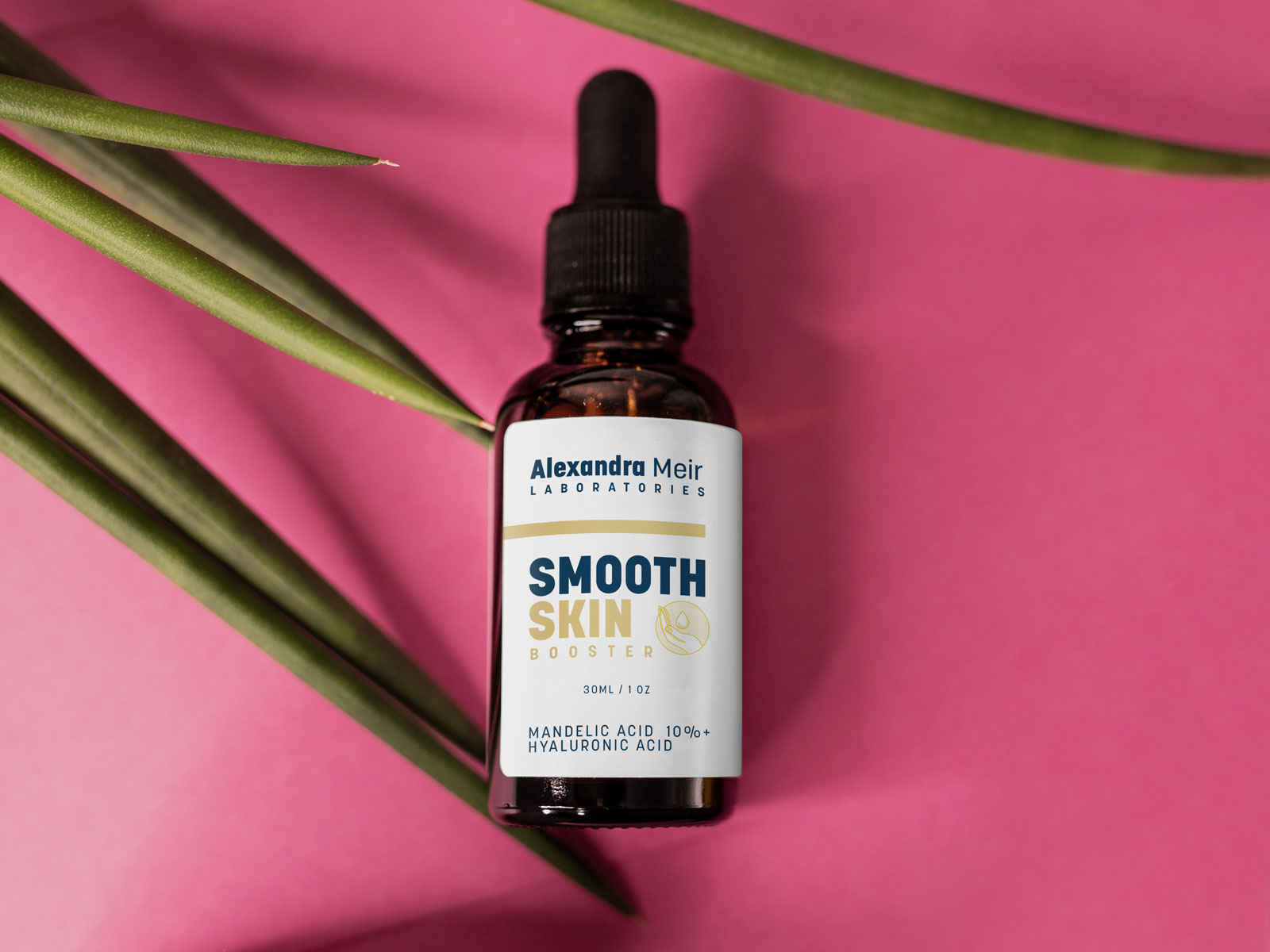 Available Format: Photoshop PSD
License: Free for personal and commercial usage
File Format: WinRAR
Mockup Resolution: 4000 x 3000 px
Note:
1. Free Dropper Bottle Mockup is allowed to share online (A Must Linkback to this page)
2. Say thanks if you like or share/tweet with your friends. That means a lot to me.
3. And don't forget to follow or subscribe to receive more high quality premium freebies & awesome articles only.
Download Dropper Bottle Mockup
More Latest Free High Quality Bottle Mockups: