Hi there everybody! We can bet that you all must be a little exhausted after throwing the best parties in town on Halloween but hey hey hey, it's just the start of the season that we all wait for so, we must not get anything become a hurdle, alright? Since you know what we will be talking about in our today's blog, we would like to thank you all quickly so that we can move to the actual topic of discussion. Thank you, guys for your constant support and for always making sure that you are sharing the content with your loved ones as well. Keep doing that, and we will be coming back with everything that you need from us!
Okay so, Christmas celebrations are no different when it comes to buying new décor items for the houses, shops, schools etc. but also, it doubles everything else mainly because of the holiday season too so, you all are excited to meet your family members, friends, even colleagues too, you get presents from them and you have to make sure that everything is on point. All of that is super fun to hear and think about but when it comes to the execution of it, we all know that, that can be way too tough than anyone can ever imagine – and we say that to ourselves every year so, there is that.
Like we have said this multiple times before as well, you need to know that whenever there is an event to celebrate or an occasion that you love to spend with your loved ones, you must work on a couple of things to make everything else look and feel better. If you are wondering about the fact that we will now be sharing list making tips and more; you are absolutely correct because we are going to do that. We cannot deny the importance of a well planned event even if it is for our intimate family members and what does planning really need? A couple of calm people who know what to do, when and how to do it and also know everything about the budgets as well so that they can work on their lists.
Always remember that you only require two to three well detailed lists to initiate the processes. No matter how good you are with numbers and how many events you have organized for the family and friends, you must not underestimate the power of your guest list. Also, your guest list will help you make better arrangements for the seating, food, accommodation etc. Another thing that you must keep in mind is that there will always be a couple of people who'd be meeting some people after a long time – maybe they didn't get to meet frequently and drifted apart, maybe they are going to make amends so, when you have a list of people to invite over; you would also know if they get along well or nah.
Christmas food menu is not an ordinary menu because it is designed to celebrate the togetherness and to also welcome the new year later in the week as well so make sure that whatever you and your family members cook for each other, it is fun to look at and delicious to consume as well and the trick is to make small batches, test it first and then go for bigger batches. You will know who likes to eat what and that will become quite easy for all of you to get things done in the kitchen in style.
Now, as far as the décor is concerned, pick the spots that you would like to decorate first as that is going to help you pick the exact things that you want to get like Christmas balls for the trees, felt décor items, wooden décor items, gnomes, garlands, socks etc. Assortment sets are available as well and have plenty of items to utilize wherever you would need to hang or paste them. So, from picking your favorite bauble balls to choosing the adorable gnomes, our extensive and carefully designed collections of 21 best Christmas tree decorations & ornament sets have got everything that you will need in 2021.
And that is all for today! We hope that you had a great time reading the blog and that you will find our 21 best Christmas tree decorations and ornament sets useful as well. If you liked going through these collections, do let us know in the comments section and while you are at it, feel free to share the blog with your friends, family members and favorite colleagues too. We would also like to mention it here that this is only the beginning as we will keep sharing more interesting Christmas ideas in the future as well so, keep watching this space!
1. Christmas Tree Ornament, 132pcs Christmas Tree Decoration Set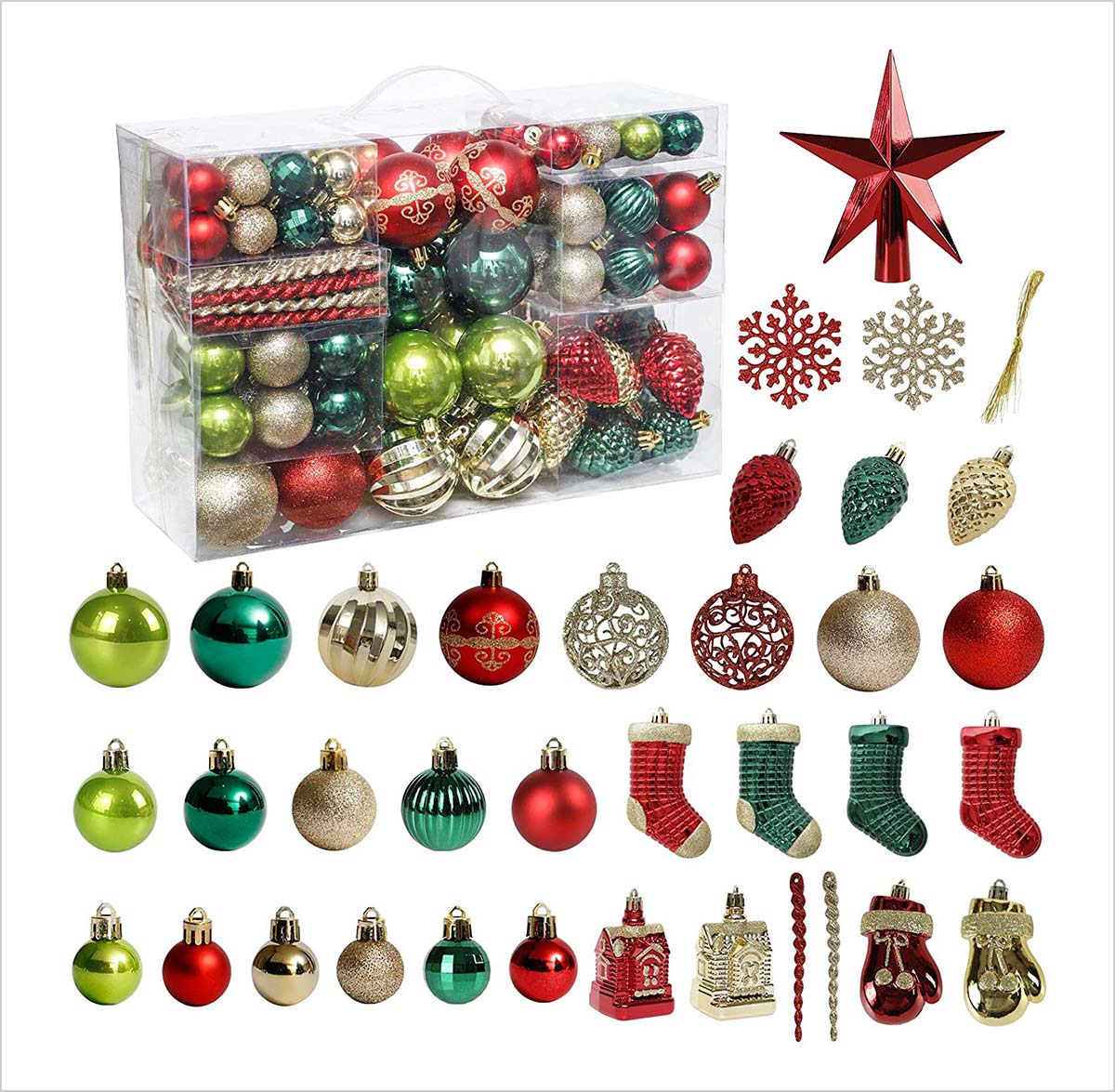 2. Christmas Ball Ornaments Set Shatterproof Seasonal Hanging Decorations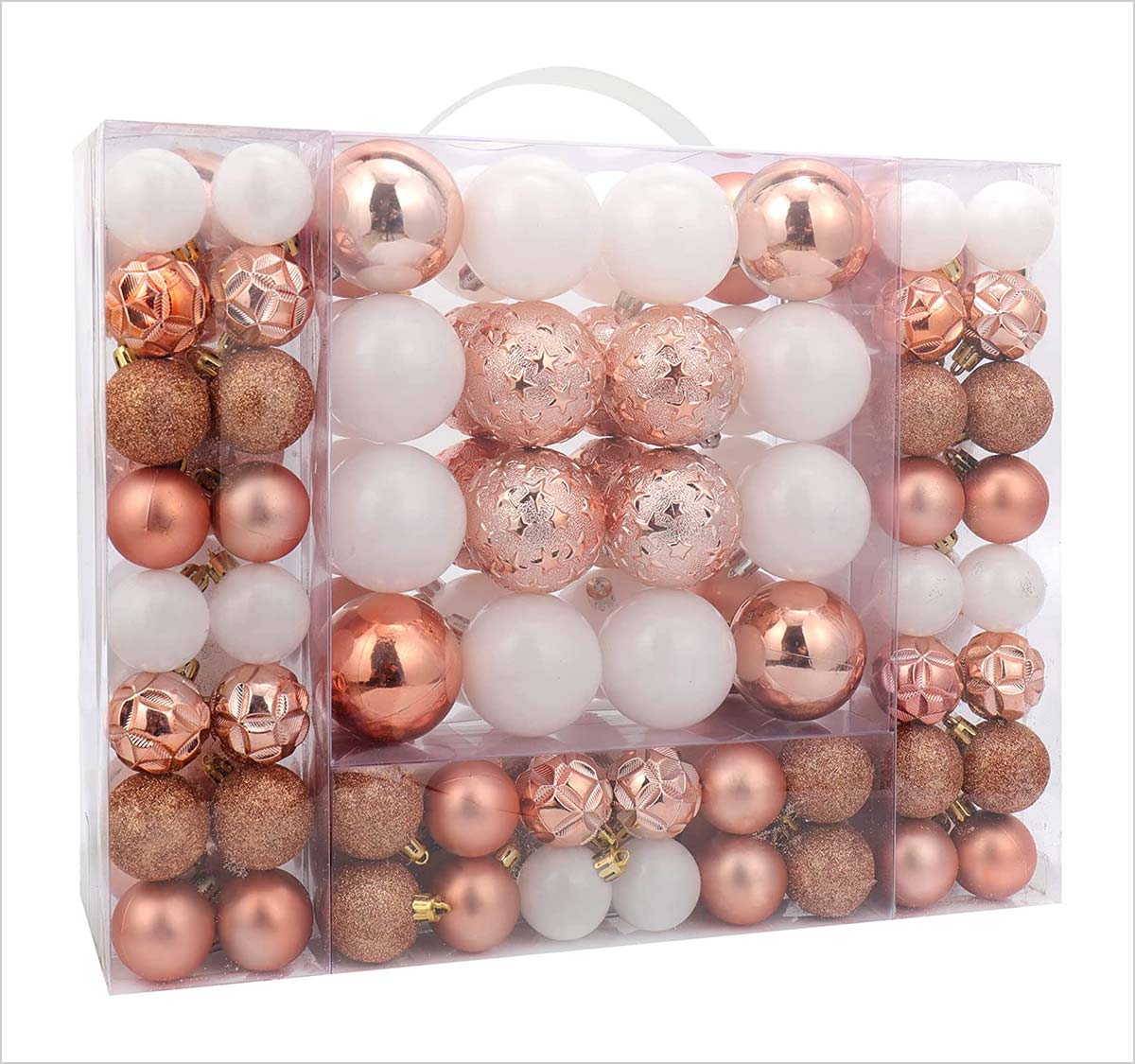 3. Christmas Balls 36pcs Shatterproof Christmas Tree Ornaments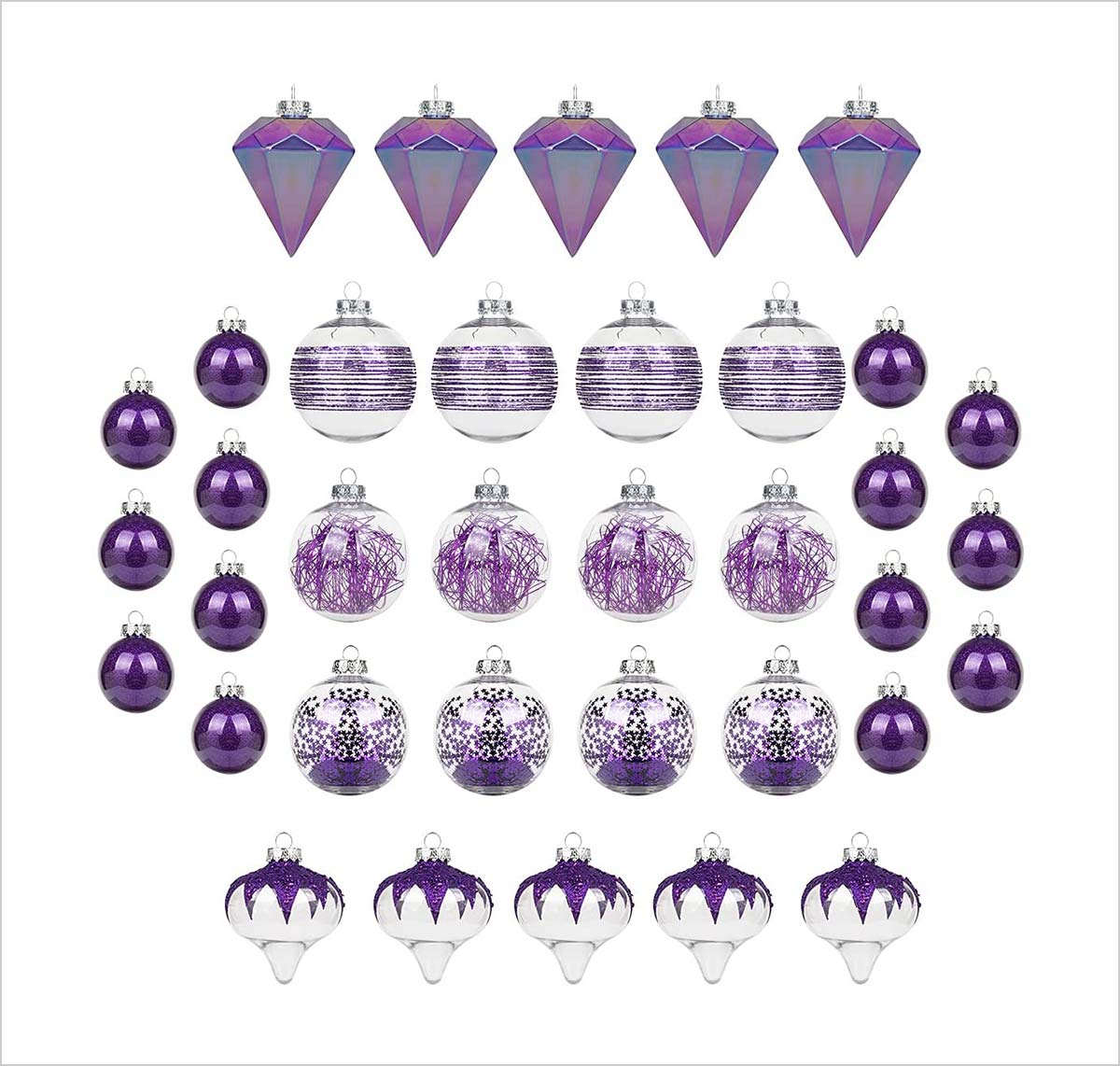 4. Christmas Tree Hanging Gnomes Ornaments Set of 10
5. 9-Pack Christmas Ball Ornaments
6. Ginger Bread Man Ornaments for Kids Gift Holiday Christmas Tree Decoration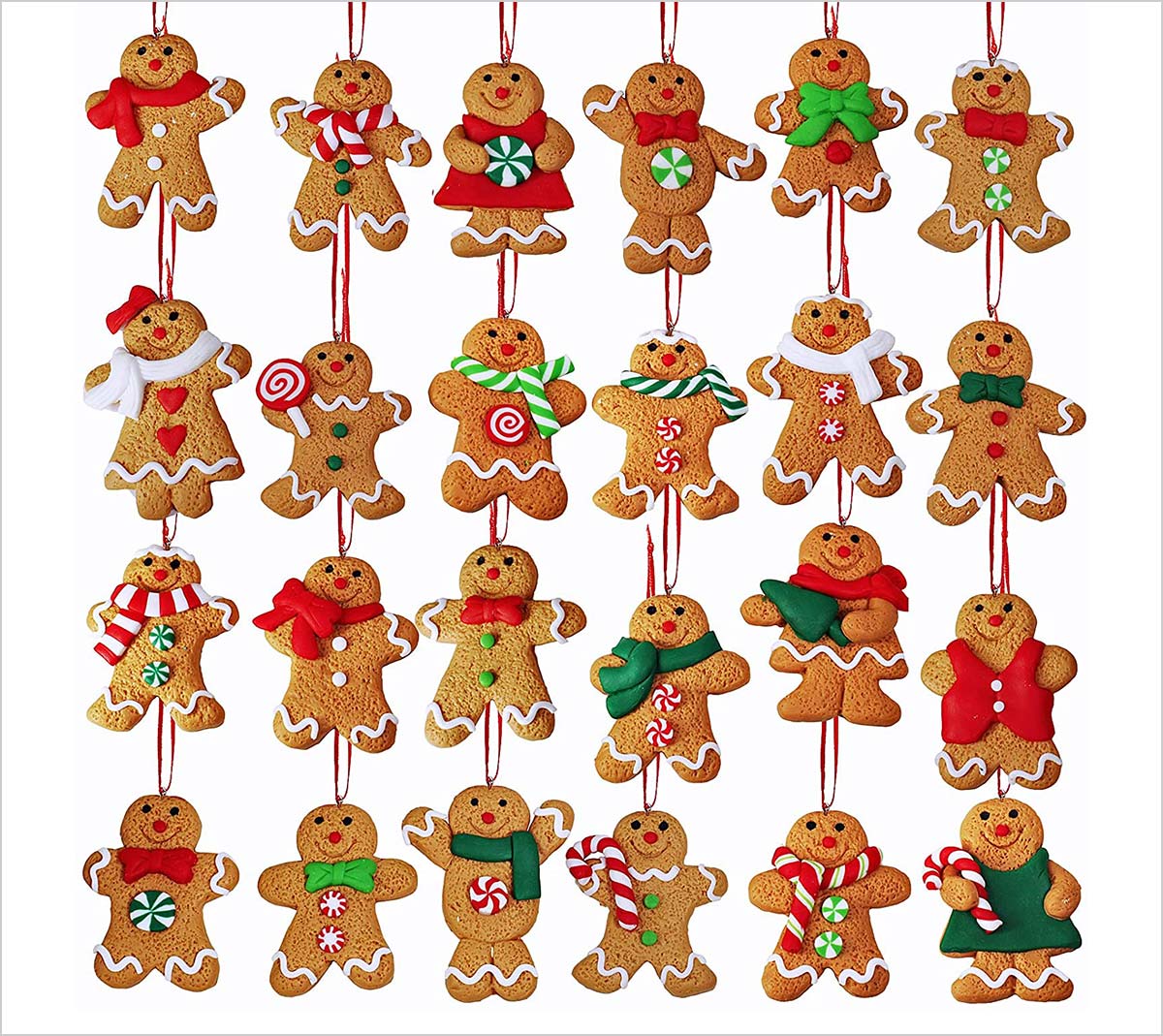 7. 157 Pcs Christmas Ornaments with a Star Tree Topper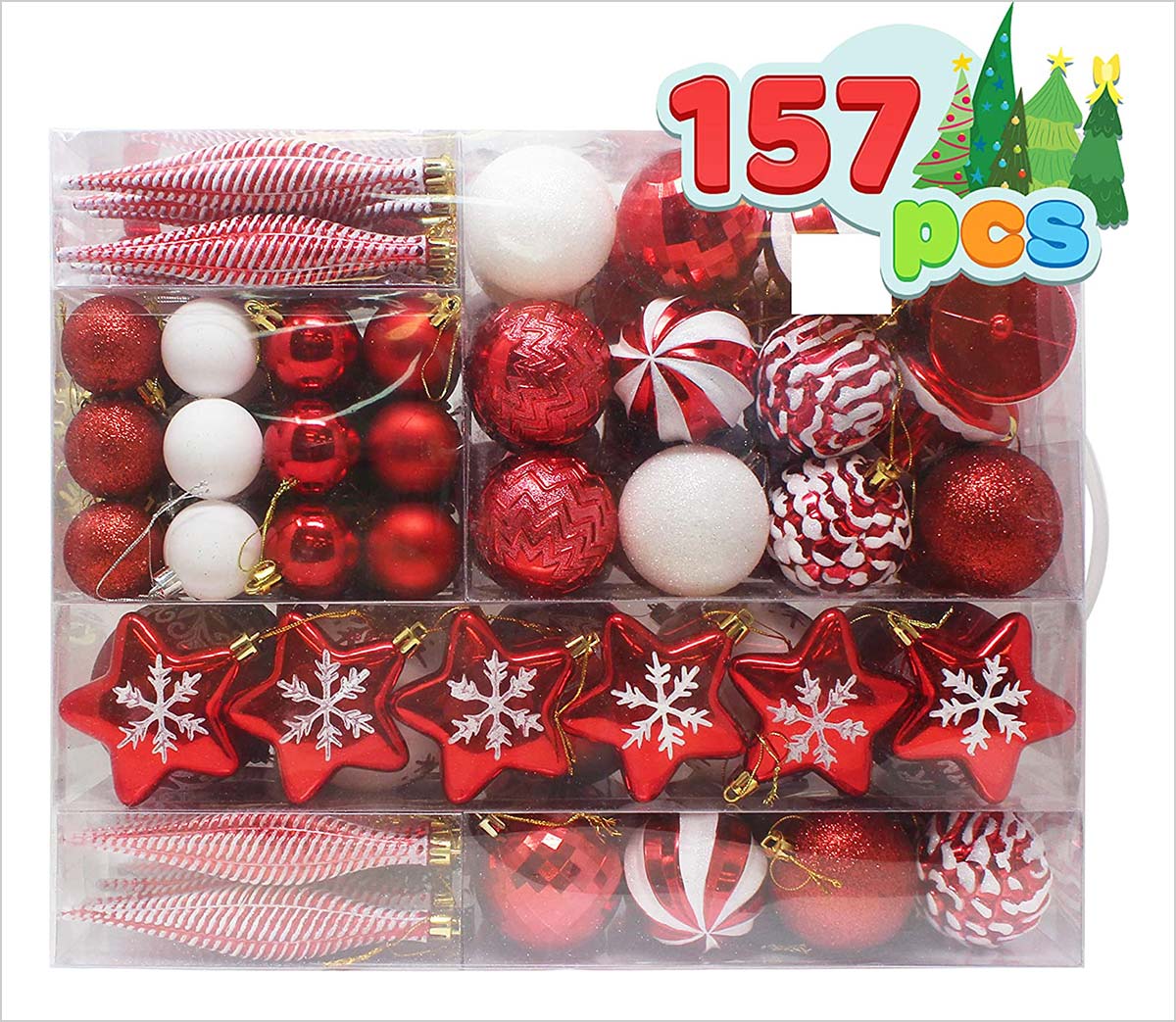 8. 143pcs Christmas Tree Decoration Ornaments Kits Including Tree Topper Christmas Balls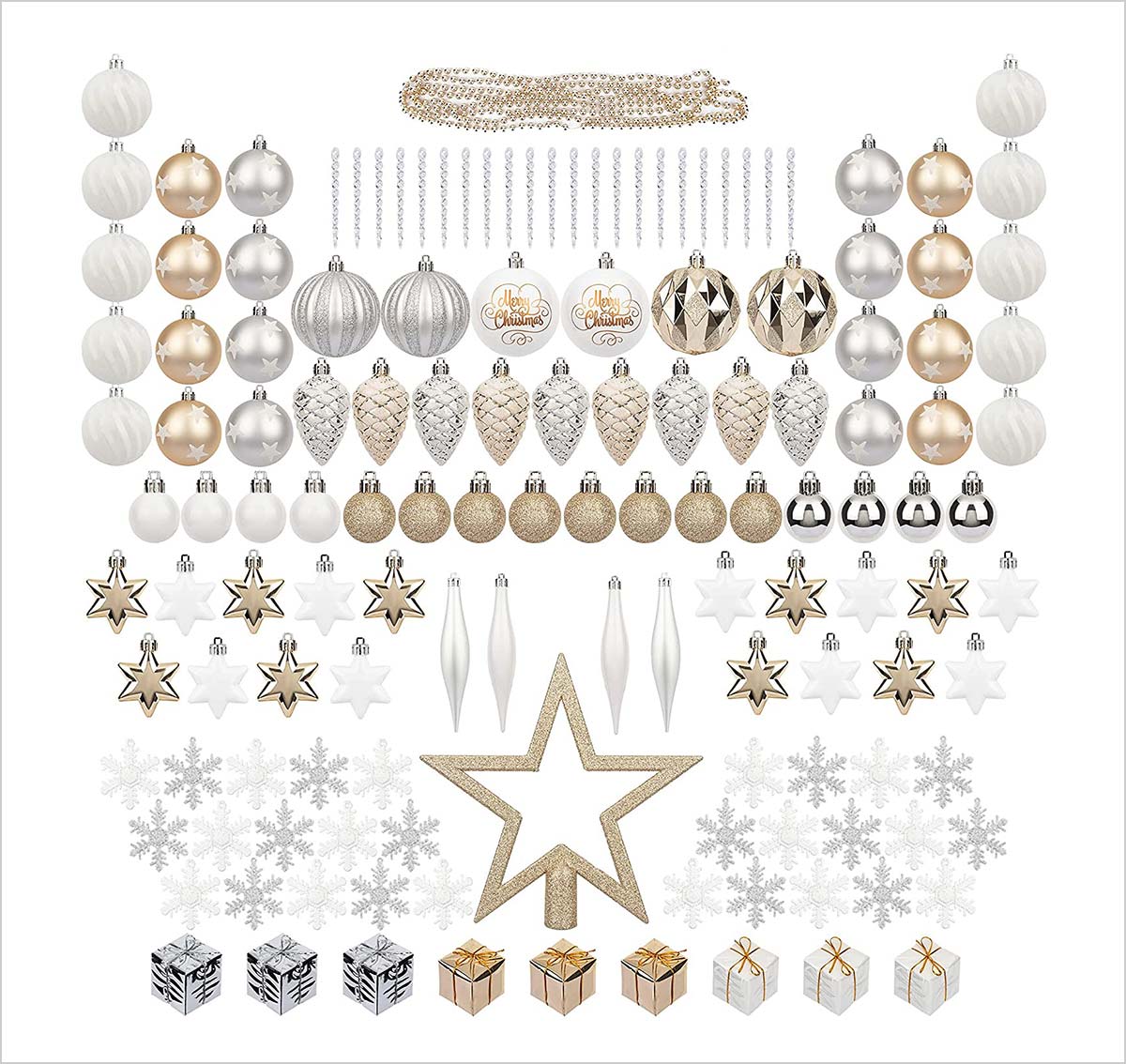 9. Premium Christmas Tree Decorations Ornaments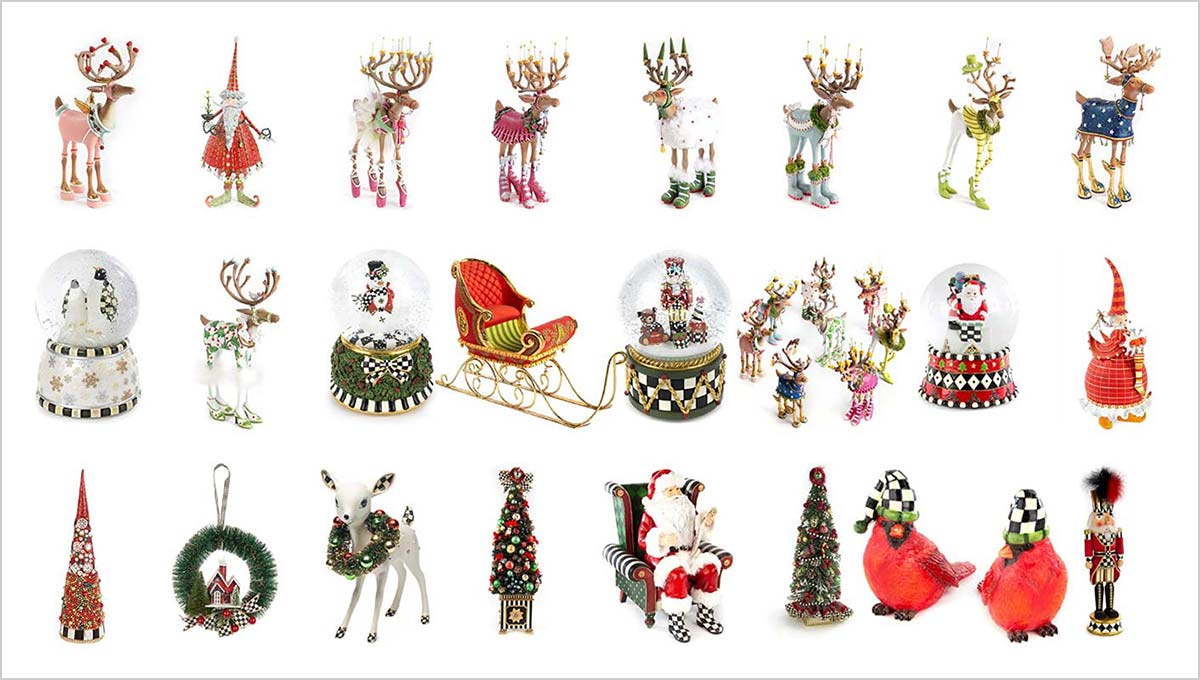 10. 155ct Traditional Red Green Gold Christmas Ball Ornaments Decor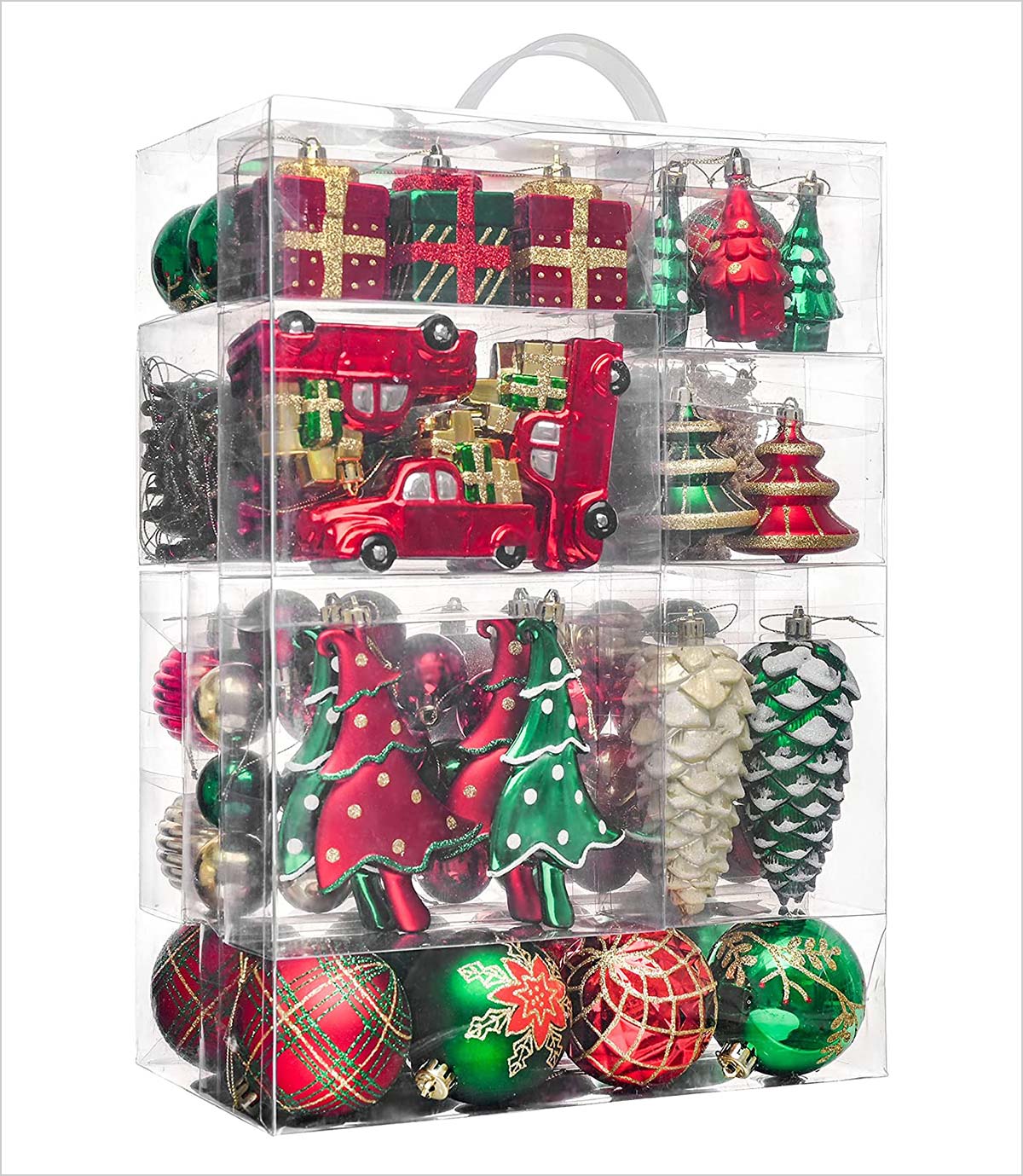 11. 6-Piece Set Knitted Christmas Tree Hanging Dolls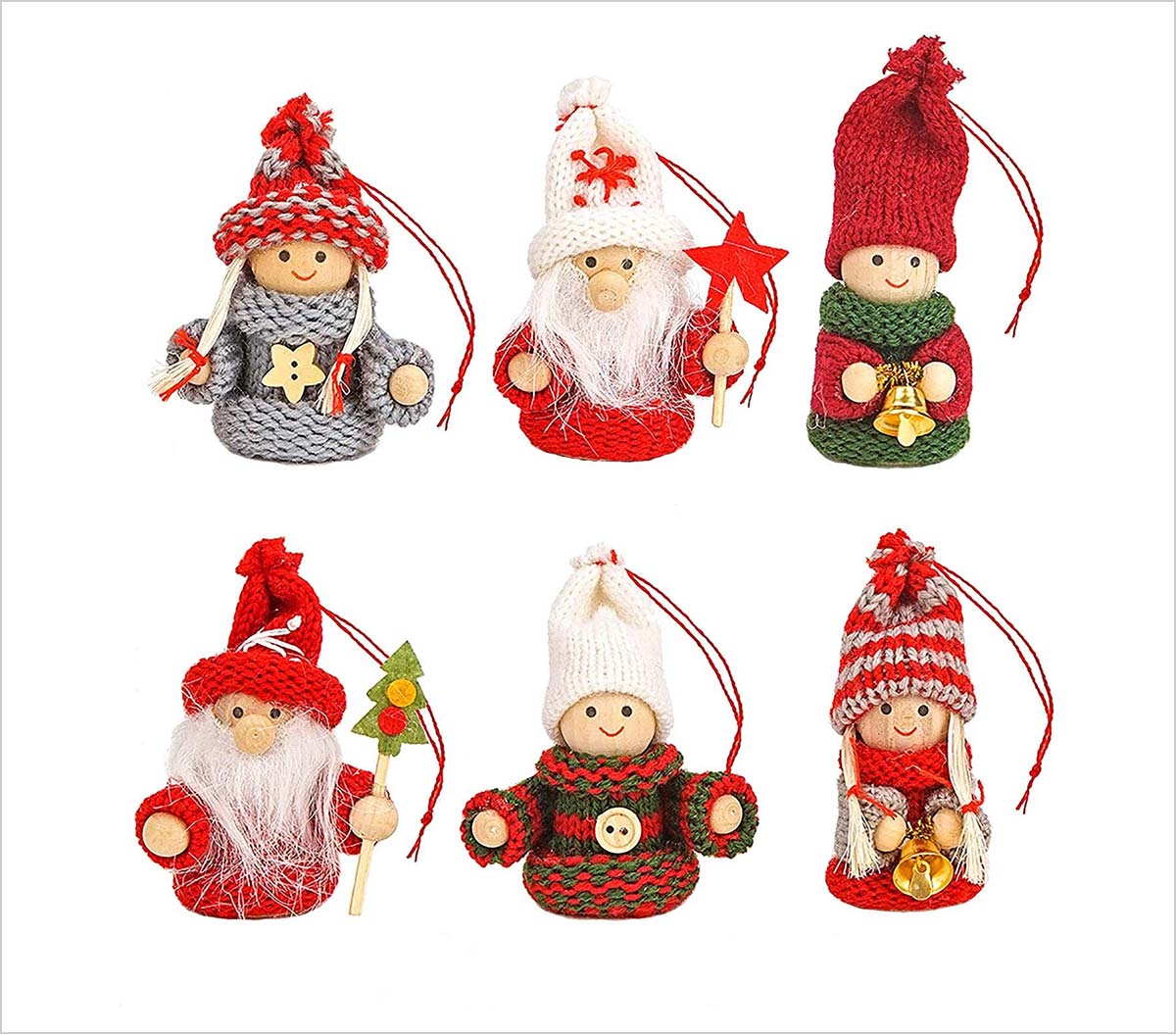 12. 6-Piece Set Knitted Christmas Tree Hanging Dolls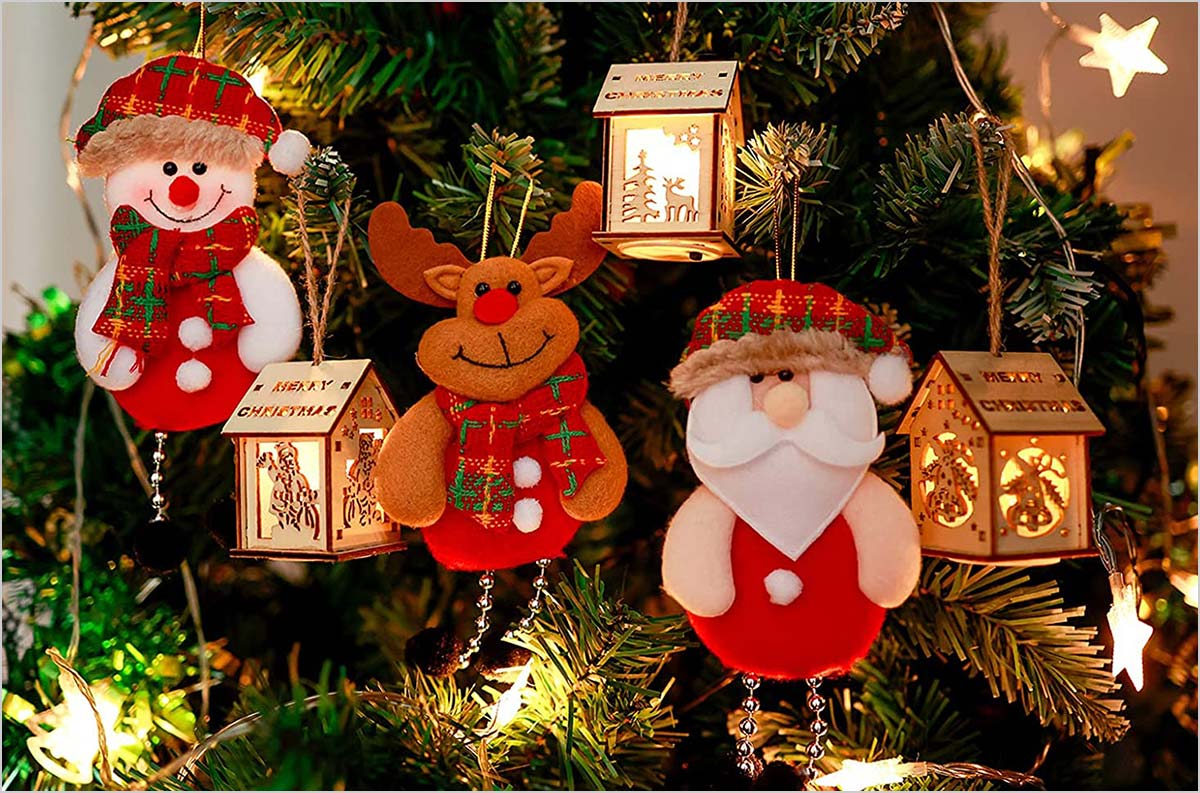 13. 6pcs Christmas Farmhouse Rustic Ornaments Set for Christmas Tree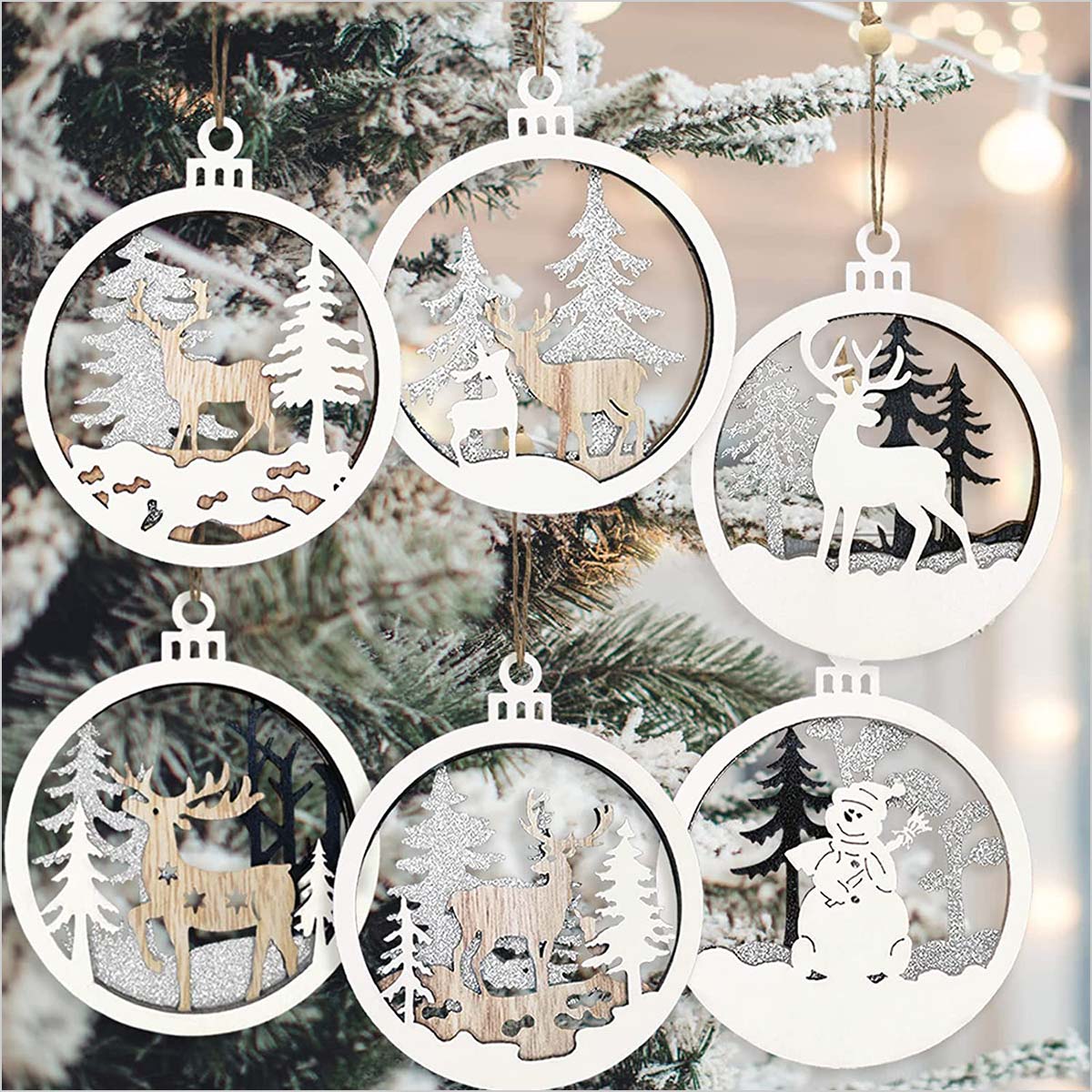 14. Christmas Black Ball Ornaments 2021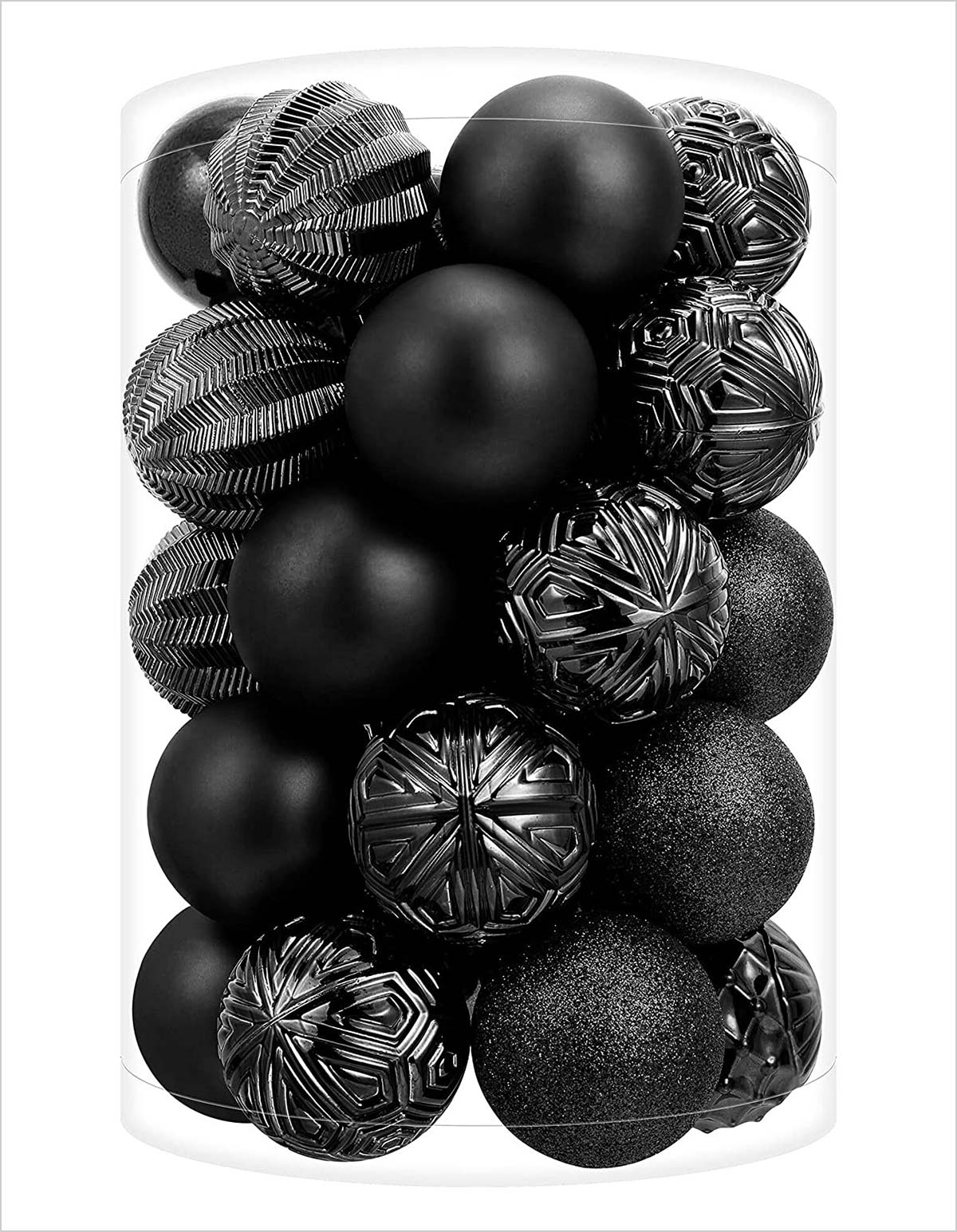 15. Gnome Christmas Ornaments Set of 6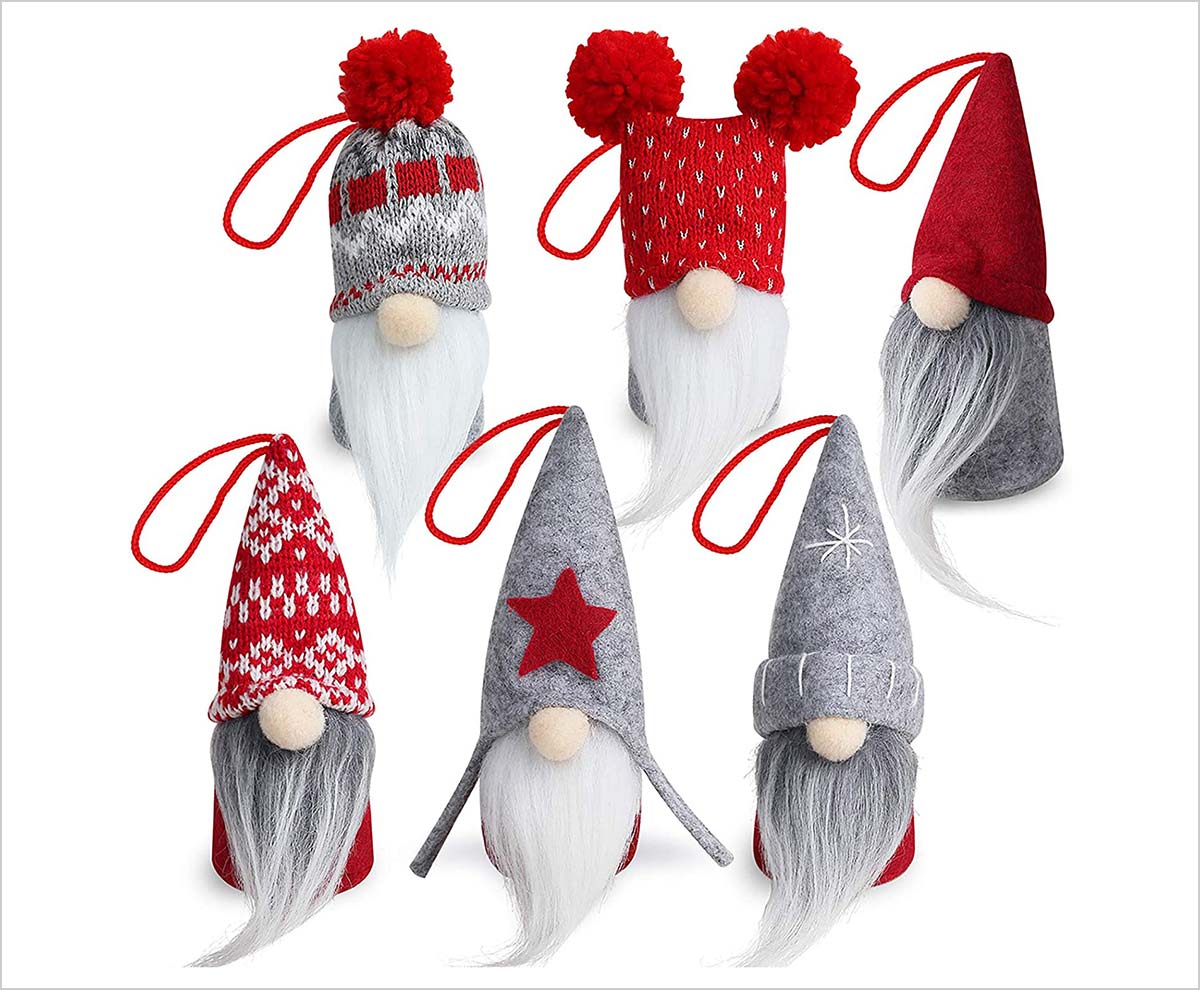 16. Yecence Christmas Hanging Ornaments 44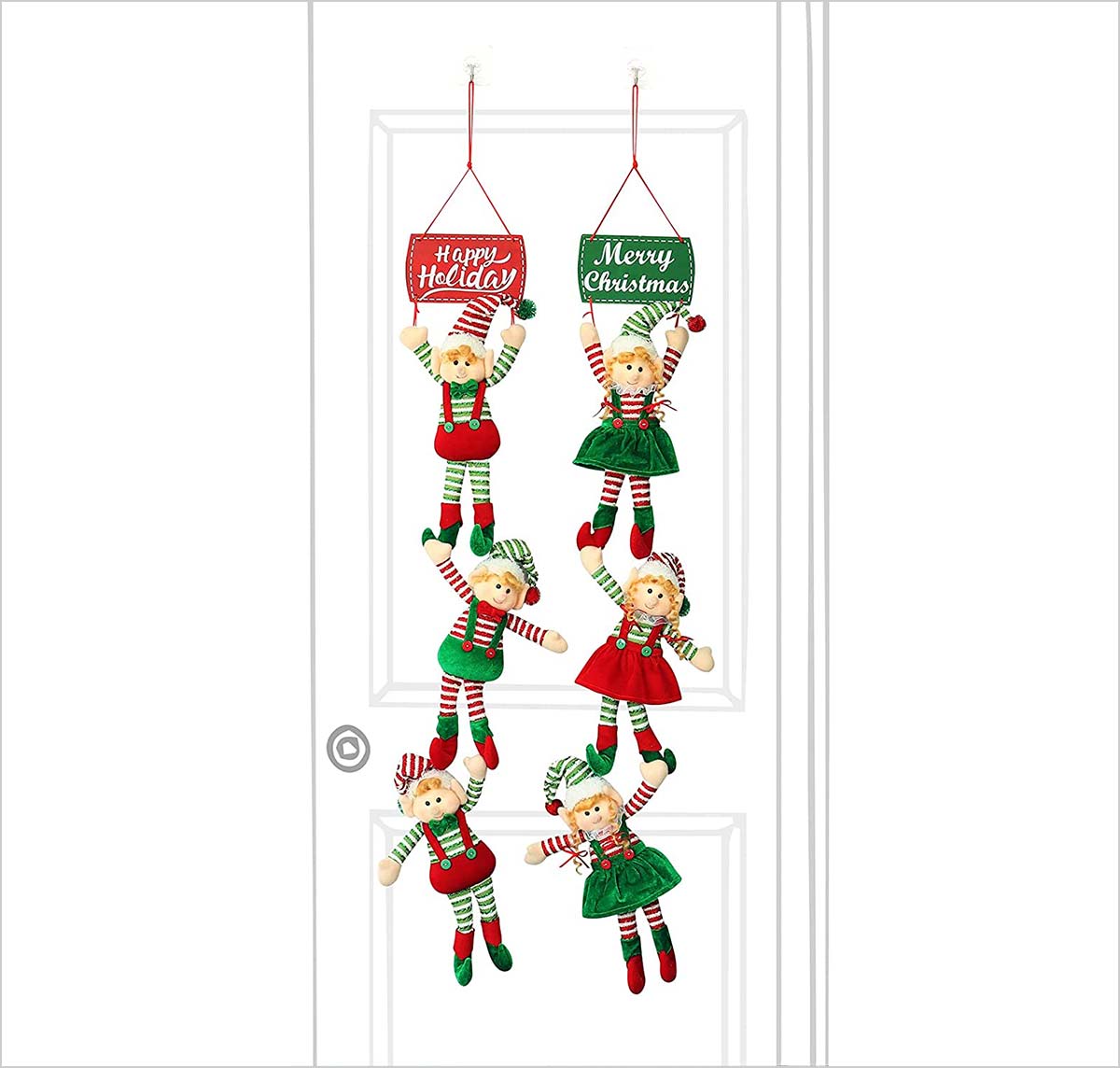 17. Fairy Christmas Tree Decorations Red Elf Ornament Golden Elves Home Decor Handmade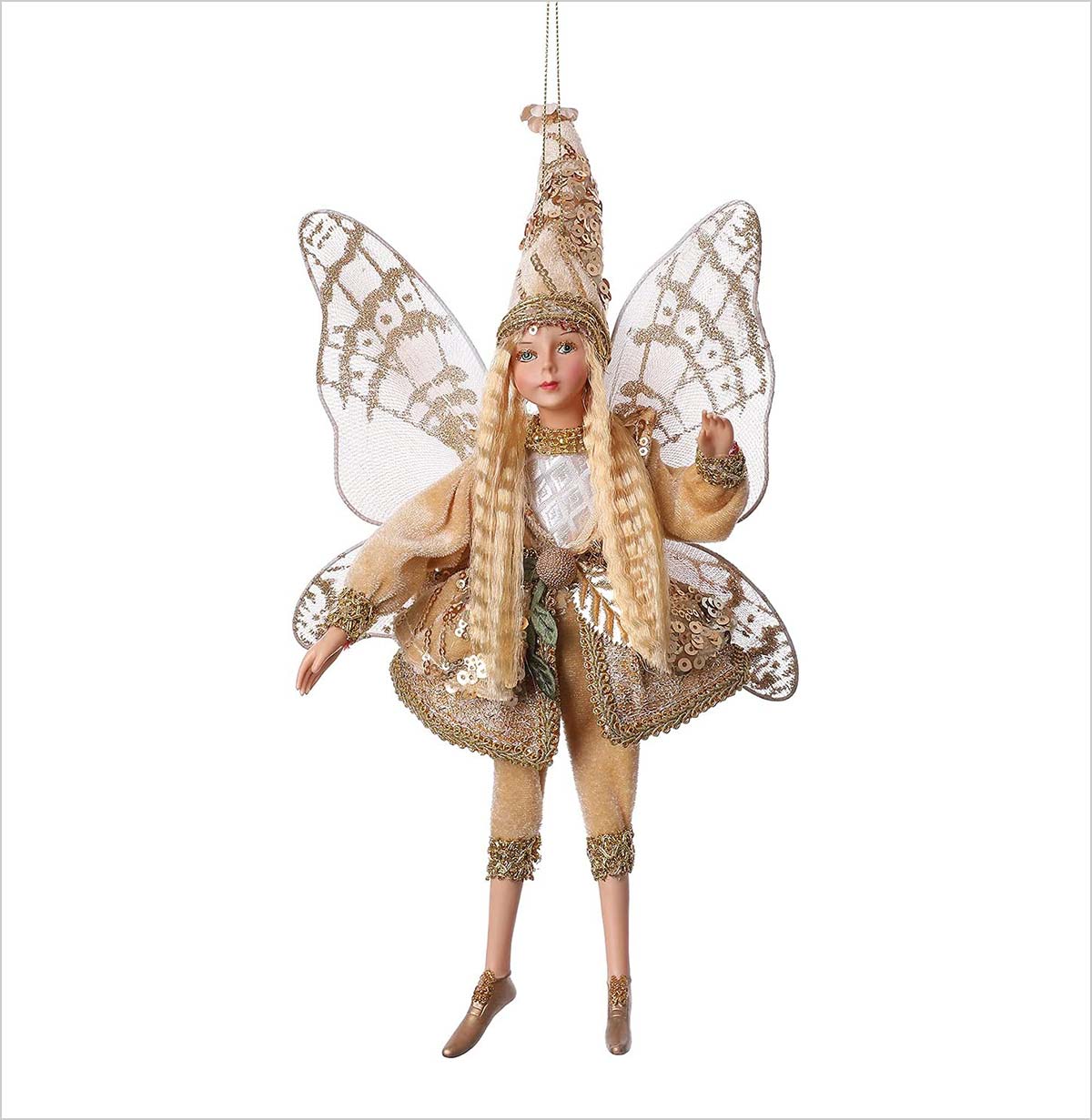 18. Wooden House Christmas Tree Ornaments – Set of 8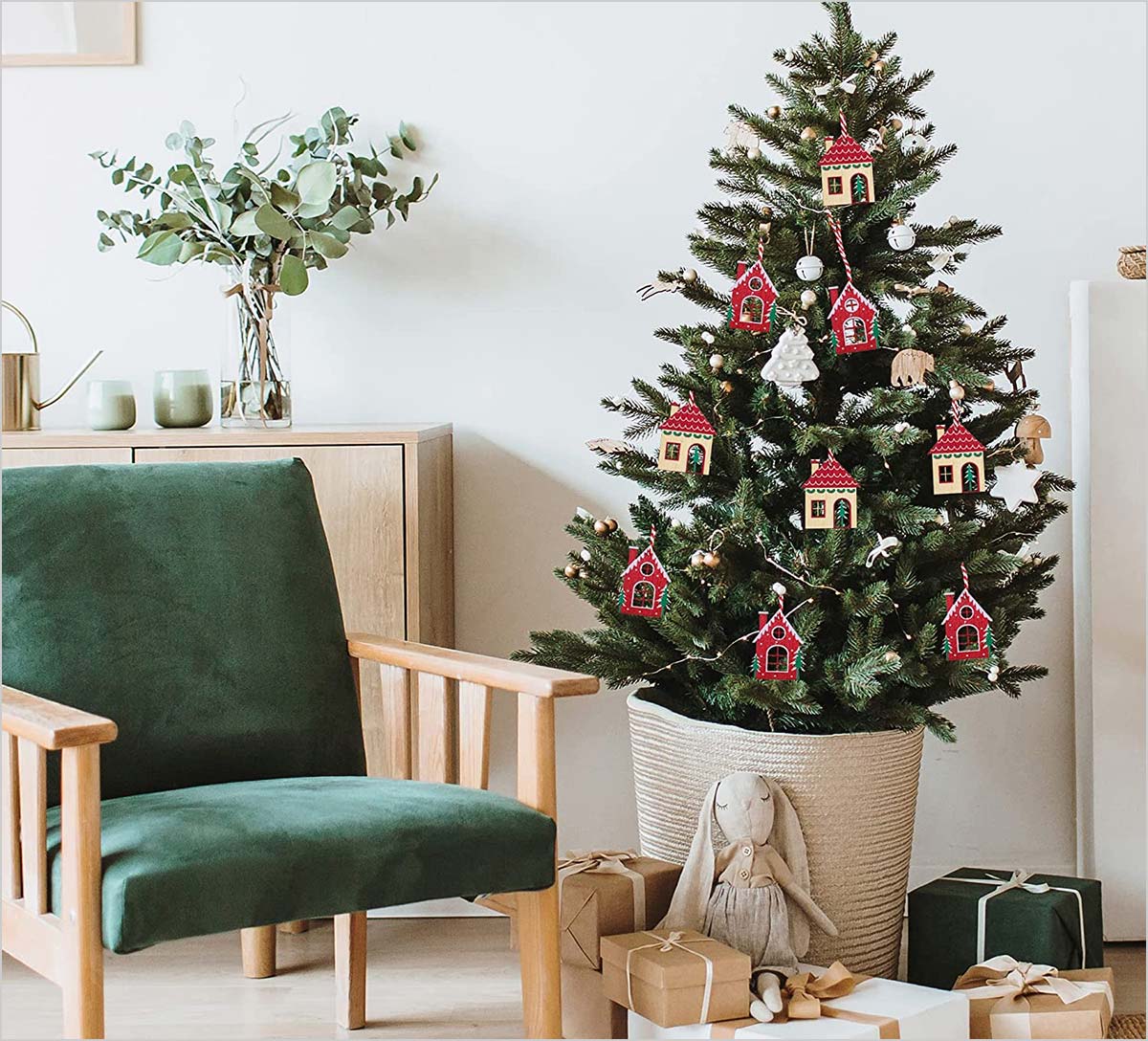 19. Christmas Burlap Tree Ornaments Hanging Decorations Christmas Stocking Tree Ball Shaped Decor for Christmas Party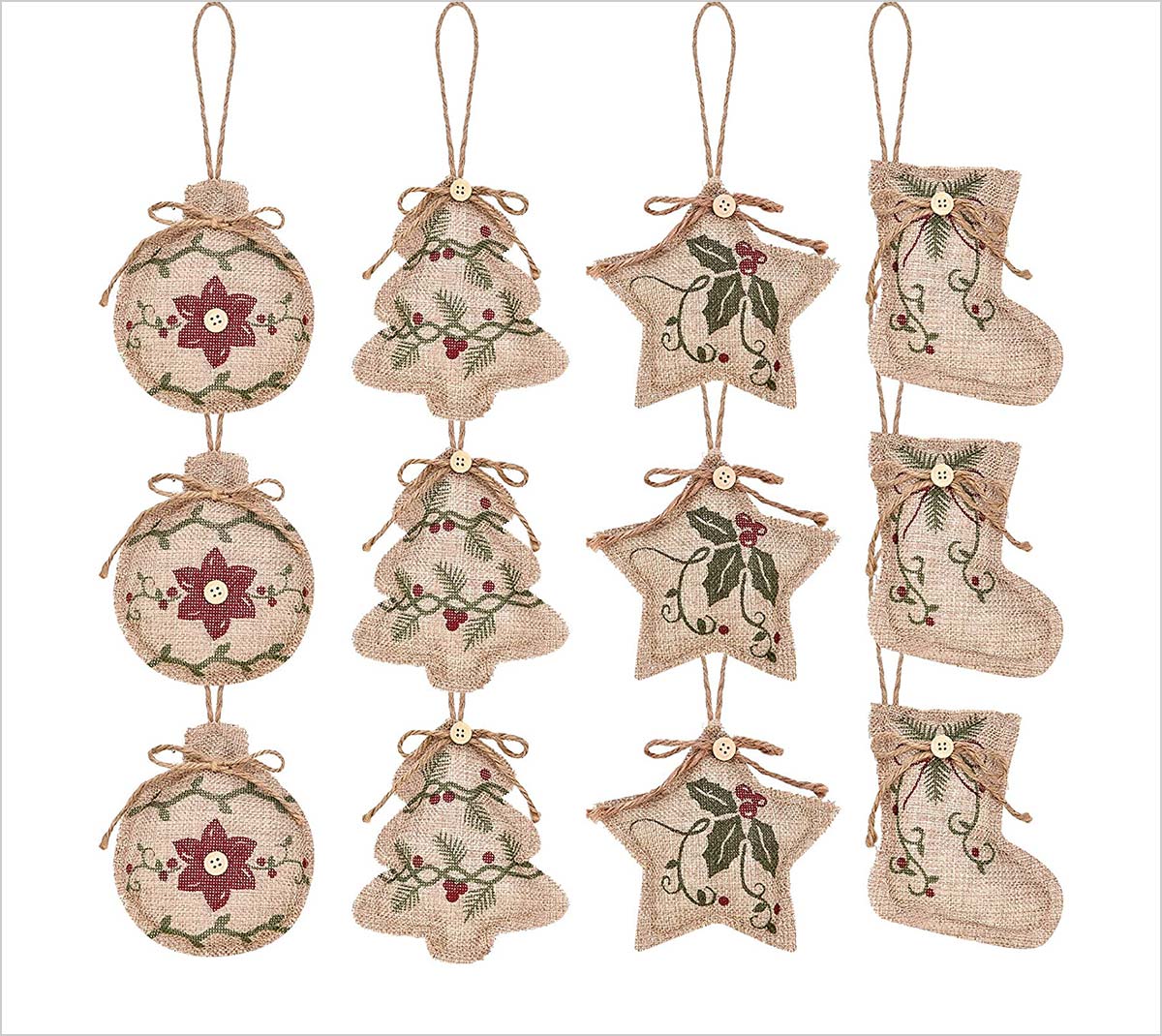 20. Christmas Ball Ornaments, 4pc Set Christmas Tree Decoration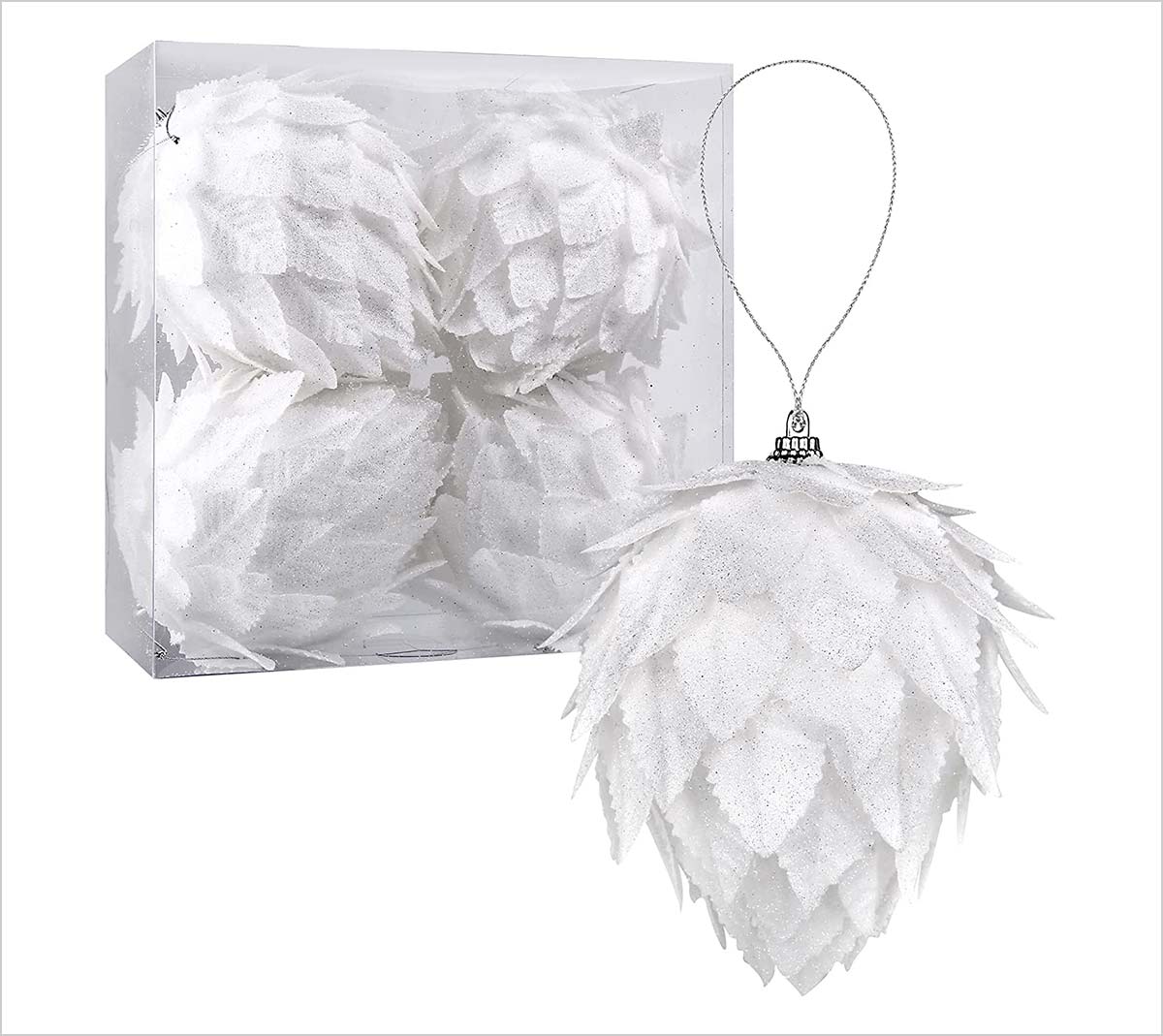 21. Christmas Ornament Set for Xmas Tree Luxury Handmade Decorations Set of 5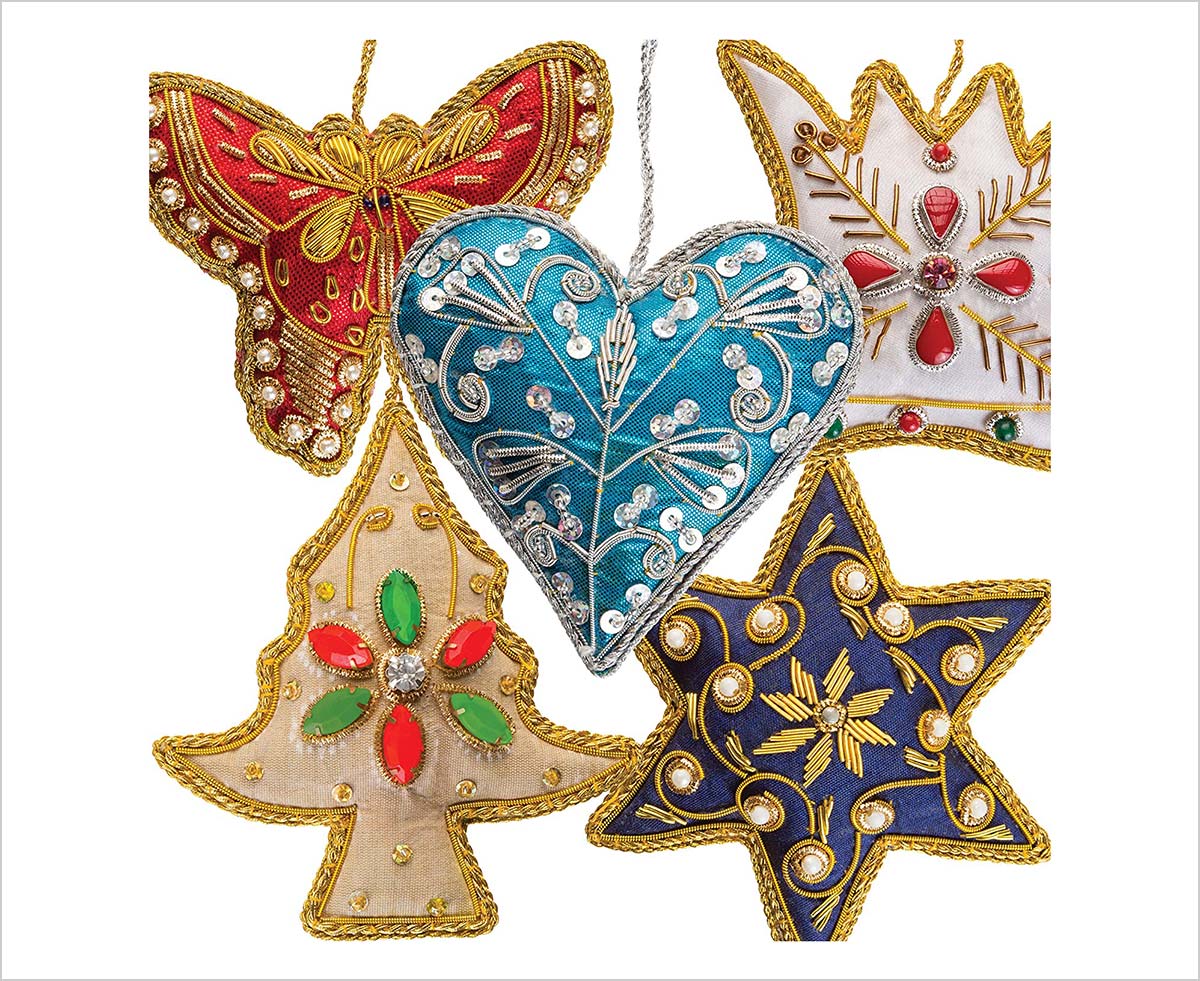 Recommended: