Hi there everyone! We hope that you guys are enjoying reading our blogs and that you are super excited to check what we are about to share today – especially if you are a graphic designer or someone who runs their own business on social media platforms and has to design the content too. But before we start talking about our today's blog, we would like to take a moment to thank you all for the love and support that you guys send our way and for also encouraging us to keep creating what we love to create. And we hope to see more of that happening in the future too.
As you guys know that every social media platform has a set of rules to be followed when it comes to creating content and publishing it so much so that there was a time in the world of social media when you could not get to advertise a Facebook post if it exceeded a certain word count for a very long time which kept the creative agencies always on their toes. Then there are a couple of policies too that you (still) have to follow when you are publishing the content for example; you cannot use other people's music without giving them the due credit. And we think that is only fair because you must follow the rules and abide by the sets of policies that are there to continue using social media platforms for your personal and commercial projects.
Various platforms change sizes, dimensions, and at times, policies without properly informing the audiences or there are chances that you are always so caught up in work that you do not get to see everything that is sitting there in your notifications. Keeping all of that and more in mind, we decided to share a detailed blog with you guys today, sharing the social media sizes and dimensions for 2023 that you must either bookmark or write down somewhere important so that you can come back to the size guidelines in the future.
Know that there are times when your content can appear to be blurry to your audiences and maybe you don't want to take it down because it has already gathered traction. In order to be 100 percent sure that you do not go wrong, make sure that you have read the blog till the end to only make informed decisions.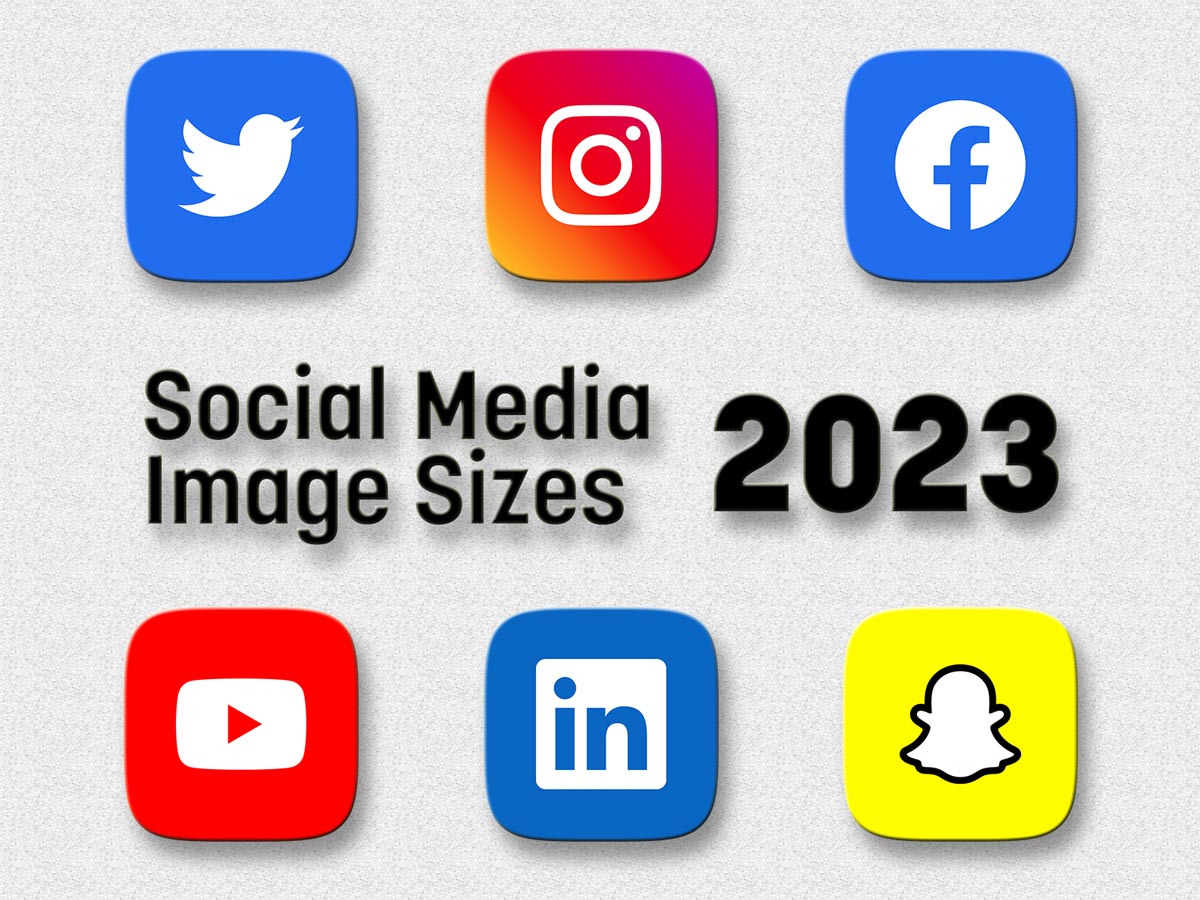 For Facebook, you need to follow the below-mentioned dimensions:
| | |
| --- | --- |
| | |
| | |
| | |
| | |
| | |
| | |
| | |
| | |
| Facebook Ad (Single Image) | |
| | |
| | |
To create Instagram content, follow:
Landscape: 1080 x 566

Square: 1080 x 1080

Vertical: 600 x 750

Landscape: 1080 x 566

Square: 1080 x 1080

Vertical: 1080 x 1350

Instagram Landscape Photo
For Twitter, follow:
Follow the below-shared dimensions for YouTube content:
In order to make the most of your LinkedIn profile, follow the below-mentioned dimensions:
| | |
| --- | --- |
| | |
| | |
| LinkedIn Personal Profile Image | |
| LinkedIn Cover Image / Background | |
| | |
| LinkedIn Company Cover Image | |
For Snapchat, follow:
For Pinterest content, follow:
That is all for today, you guys! We hope that you had a great time reading the blog and that you will also share your feedback with us in the comments section. Feel free to share the blog with your friends, favorite colleagues, students and acquaintances, etc. as well so that they can make the most of it too and while you are at it, don't forget to share your suggestions and special requests too and we will make sure to get back with your requested content and more in our upcoming blogs super soon.
Recommended: