Hi there everyone! We are back with yet another super useful blog of ours and we can bet that you all are going to love it as much as we did when we were working on it. Know that you are in for a treat as we are about to share our free yet highly editable vitamins soft capsules bottle mock-up PSD file. But before doing that, we would like to thank you guys for the constant support and love that you send our way and for always motivating us to create what we love to create.
If you are one of our regular readers, then you guys must have also read the blogs that we did in the past featuring our super cool mock-ups of medicinal bottles, containers, etc. and for our today's blog as well, we wanted to share something similar with you guys that will let you create a bunch of stunning vitamins soft capsules bottle designs in no time – unless you have to carry out detailed research first (if you still haven't) to know and understand the needs and demands of your targeted audiences.
As you guys know that anything and everything that gets produced, manufactured and designed to treat diseases, allergies or minor sicknesses, etc. as well, needs to be designed with utmost vigilance and you just cannot ignore the basics or the crucial aspects of the packaging designs as well. For example; you are making a design for a capsule bottle and you have created a beautiful branding design that covers the logo, the tagline, etc. and other design elements to complete the look but there is something very important missing that can also be a safety hazard. And that's not adding all the relevant information regarding the medicine, its usage, manufacturing and expiry dates and everything else that will be helpful for the consumer to make an informed decision, you know?!
We are sure that you guys must have heard incidents of people consuming expired medicines or not being able to decide how much to take as many people tend to ignore or forget the prescriptions their doctors, etc. share with them and they mostly rely on the packaging only. So, adding information that is essential for them as consumers and to help you not come across as an irresponsible brand, you must make sure that you are not making any bad choices.
Learn more about the products that you will be planning to sell even if you are the business owner. Understand the basics of designing medicinal products including the containers, leaflets, boxes, etc. and then sit with your creative and design team members and discuss and explore the opportunities and what you can do in order to stay ahead in the game. For medicines, etc. it is very important that you strictly follow the color psychology and know the impact of various colors on human beings so that you do not scare the consumers with your choices of colors that you will make unintentionally.
In this part of our blog, we will share a couple of design tips and tricks that you guys must follow before you start designing bottle designs for vitamin soft capsules for your upcoming projects. Make sure that you have read the blog till the end to know more and decide better.
Pay proper attention to the color palettes that you will develop for certain products like we have mentioned above as well in order to attract your customers, especially the people who can easily get scared and overwhelmed due to dark or dull colors, or design elements that are very loud. Use the subtle path and keep everything moderately simple. Go for interesting container designs and see what works for you and what doesn't in the trial stage before you finalize the packaging.
Keep the packaging practical and user-friendly, and do not complicate the process of consumption by making hard-to-open containers, packets, etc. And lastly, never (NEVER) forget to add in all the necessary information such as contents/ingredients, dates of manufacturing and expiry, allergies, dosage, and warnings that are required for the respective medicines.
That's all for today! We hope that you guys not only enjoyed reading the blog but that you will also share it with your graphic designer friends, favorite colleagues, students and acquaintances, etc. as well. Feel free to share your feedback with us in the comments section and while you are at it, do not forget to let us know if you guys have any special requests to make too so that we can work on them and get back here as soon as we can. Until next time, keep making magical designs for yourself and for the people that you are working with.
Free Vitamins Soft Capsules Bottle Mockup PSD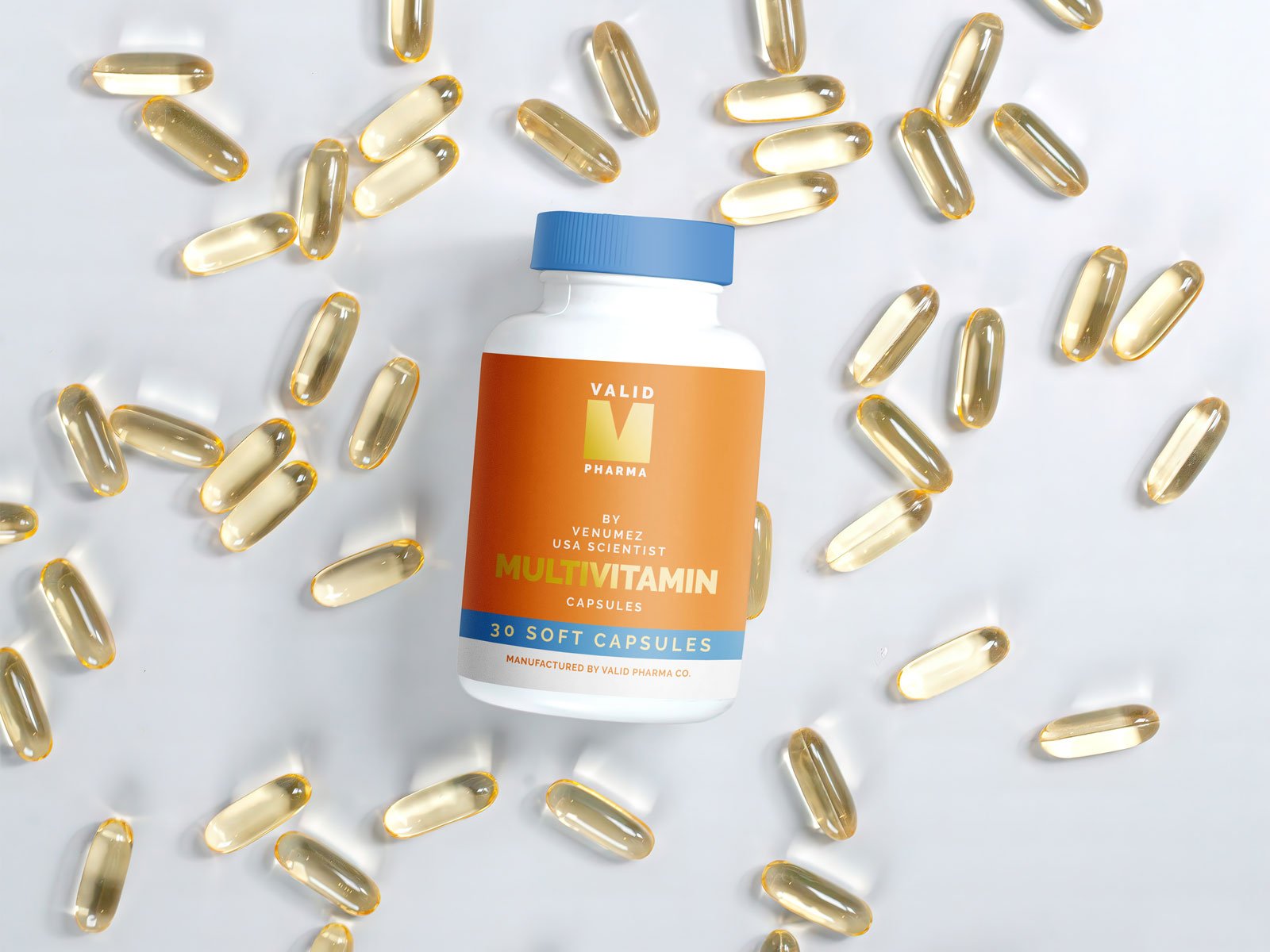 Available Format: Photoshop PSD
License: Free for personal and commercial usage
File Format: WinRAR
Mockup Resolution: 4000 x 3000 px
Note:
1. Free Bottle Mockup is allowed to share online (A Must Linkback to this page)
2. Say thanks if you like or share/tweet with your friends. That means a lot to me.
3. And don't forget to follow or subscribe to receive more high-quality premium freebies & awesome articles only.
Download Multivitamins Bottle Mockup
Recommended: