Hi, there everyone! We hope that you guys are having a great time reading our blogs and that you are super excited to know what we are about to share with you all today. But before we do that, we would just like to take a moment to thank you all for the love and support that you guys send our way and for also always sharing our blogs and free yet highly editable mock-up PSD file within your personal and professional circles and we hope to see more of that happening in the future too.
We are sure that you guys know what a clipboard is and that is used to provide support to the people who clip their papers on the board and can write, sketch and draw whatever they want to. Clipboards come in many different sizes as per the requirements of the customers, etc. and the best thing about them is that they are one of those stationery items that are not very costly but can stay with you for a very, very long time.
Clipboards are used in homes, educational institutions, and offices, as well as they, are also used in restaurants too for displaying menus in a unique style. In addition to that, anyone and everyone who needs support to create anything uses clipboards for a better grip on the medium that they are utilizing, you know. And although many eateries have started to present the menus to their customers by clipping them on the clipboards, we feel that this practice makes it so much easier for the customers, etc. to go through the menu quite easily.
Keeping in mind the ever present demand for clipboards in mind, we wanted to share a free hand holding clipboard mock-up PSD file with you guys so that you can get your hands on it and start creating beautiful designs for yourself as well for your customers and clients, etc. So, we would love to encourage you guys to keep reading the blog till the end in order to make amazing clipboard designs.
Whether you have an online or physical store from where you sell stationery items and office supplies, etc. or you are someone who runs a business of creating customized goodies for brands and individuals, we are sure that you all are going to have a lot of fun working on our free hand holding clipboard mock-up PSD file and here is why:
As you guys know that we keep all our mock-up PSD files highly editable so that you guys can be as creative as you would want to be without having to worry about a thing when it comes to using layers, adding your own design elements to the file and more and we do that because we would like to see you all excel in your fields / at work where you can win the business deals that can get you the recognition that you deserve. But to do that, it is important to know you can achieve all your business goals and then some more when you have insights into the customers' behaviors for example; what they like, how frequently they shop stationery items, what their preferences are like in the context of buying stationery as in do they get super expensive stuff for themselves or they like to keep it classy but by making sure that they do not go over the board and spend huge amounts of money on things.
Having all the relevant information is only going to help you guys make informed decisions regarding the creative approach that you would want to follow while also making sure that whatever you are going to go live with will also get sold out like hot cake. The tricks are simple and easy to follow for example; you have to choose the best quality no matter how big or small the clipboards are going to be, you need to create designs that entice your customers keeping in mind their needs and you need to present your designs in such an impressive way that they would find it hard to not get at least one clipboard for themselves.
That's all for today, you guys! Here is hoping that you not only enjoyed reading the blog but that you will also share it with your graphic designer friends, favorite colleagues and acquaintances, etc. as well so that they can create beautiful clipboard designs for their upcoming design projects. Feel free to share your feedback and special requests with us in the comments section. And we will see you guys next time with something more fun and exciting to read and work on – until then keep creating magical designs for yourself and the people you are working with.
Free Hand-Holding Clipboard Mockup PSD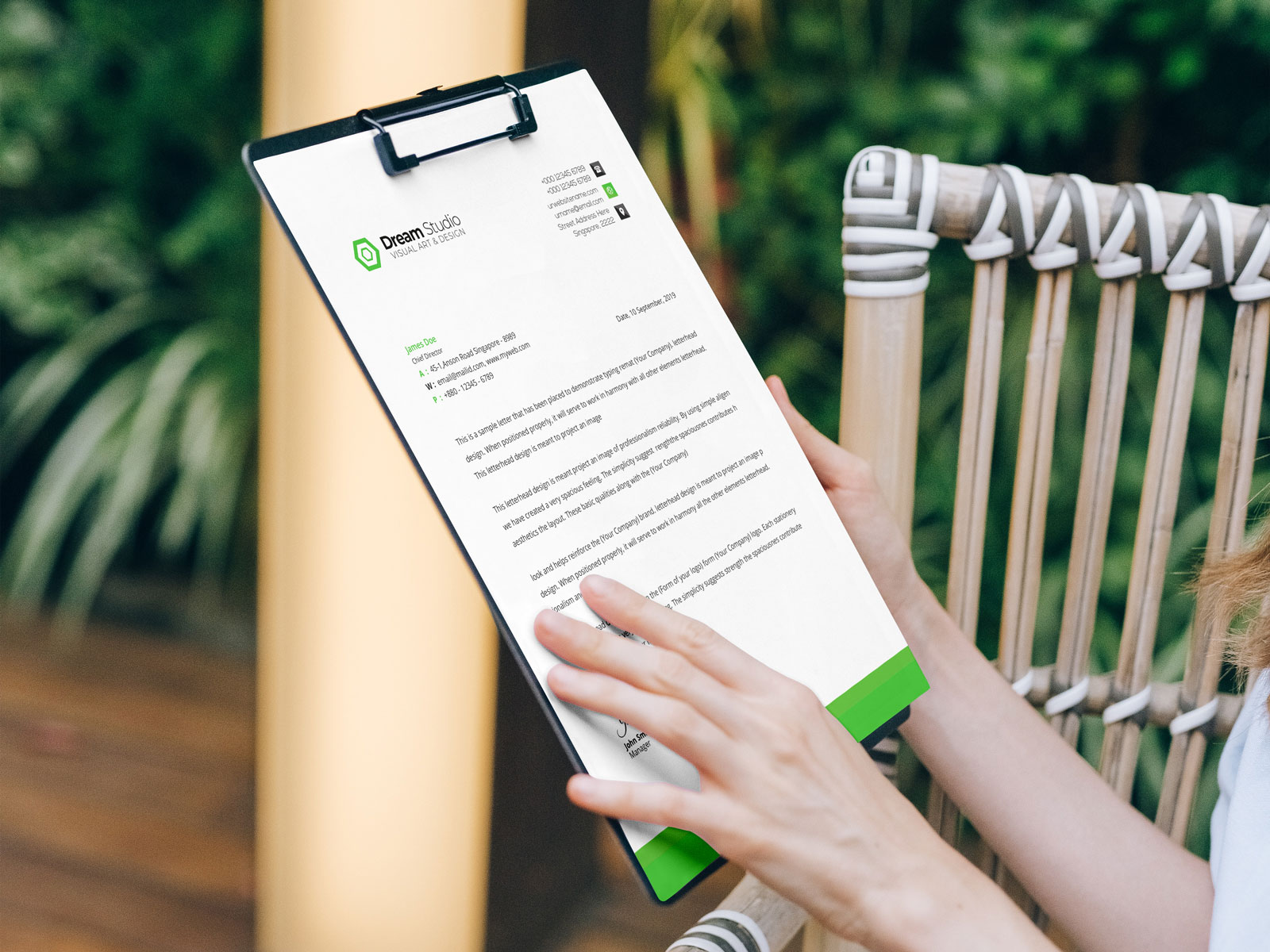 Available Format: Photoshop PSD with changeable background color
License: Free for personal and commercial usage
File Format: WinRAR
Mockup Resolution: 4000 x 3000 px
Note:
1. Free Clipboard Mockup is allowed to share online (A Must Linkback to this page)
2. Say thanks if you like or share/tweet with your friends. That means a lot to me.
3. And don't forget to follow or subscribe to receive more high-quality premium freebies & awesome articles only.
Download Clipboard Mockup PSD
Recommended: