Hello there friends! We hope that you all are taking great care of yourselves and that our blogs and mock-ups are helping you in creating amazing designs for your personal & professional projects.
Earlier this week, we were working on our upcoming blog topics, and we wanted to design stationery for the people who work at offices etc. and it was when we decided to create a free A4 size clipboard mock-up PSD for official documents. So, if you were looking for something similar, you have come to the right place. Let us get started!
If you are one of those people who are old school and love to keep using things that were used in old days, then we can bet that you will also love having clipboards at work too. And they are great anyways, you can keep all your papers and documents in one place that you happen to use on a daily basis without having the fear of losing them and once you are done with the work, you can unclip the documents etc. from the board and place them in your drawer or handover to the concerned person(s).
We are sure that you must have seen waiters and order takers who keep the menu(s) safely clipped with a clipboard. It not only complements the theme of the café or restaurant, but it is also easier for them to mention the dishes as well as for the customers who can go through the menu without any difficulties.
Then there are bankers and administration officers at educational institutions, doctors & nurses at the hospitals and even students who at some point, have to use clipboards to keep all the official documents in one place. And since there are so many uses of a clipboard, we are sure that you will enjoy reading the rest of the blog too.
For any business, brand or educational institution, hospital, café, departmental stores & small shops, time plays a crucial role in their day to day schedules. There could be hundreds of shoppers showing up at the store and you won't have the time to sort the bills and complaints if you do not have a systematic way of doing those things.
Here clipboards come in handy as you can name different clipboards for holding different types of documents like checking in of a customer or a visitor (if need be), then complaint forms for a separate clipboard etc. By doing so, the concerned departments can make sure that none of the official processes slow down even for a second.
Similarly, as we all know that children are always in the mood to play and be naughty, they really do not want to wait and it can be difficult to manage them in a classroom so, what most schools & teachers do is that they let them be but as far as the class assignments are concerned, the students are asked to clip the sheets with their clipboards and hand them over to their teachers / attendants when they are done.
In this way, all the task sheets remain in one place, no record is lost and teachers etc. can safely mark the sheets and then put them in the respective files. Same is the case with the hospitals as you the concerned people can simply categorize the clipboards as per the requirements and they will be good to go for the day.
Now, there are many ways of creating and designing an A4 size clipboard for example; you can have it branded fully or partially or you can keep it generic so, that it can be used even by the people who are not associated with the business in any way or you can give them patterns, colors and themes so, that they can be handed over to the designated team members but no matter what your design requirement is, know that with our free A4 size clipboard mock-up PSD for official documents, you will be able to create your very own clipboards in no time.
Here are a few suggestions that will help you in starting this design project in style: for corporate offices, make sure that you keep the theme and branding that reflects seriousness and the design must also complement the personality of the office too. For marketing and advertising agencies, keep it cool – the design & theme should really go with the overall mood of an ad agency so, that the people who will be using their A4 size clipboards want to use that stationery provided to them.
As far as the hospitals are concerned, you can keep the colors that go with the healthcare while keeping the theme plain & simple. We are sure that these design ideas will help you in determining the design elements that are to be used to create the clipboards, and in picking and finalizing the colors.
That's all for today! We hope that you will enjoy reading the blog and will also share it with your fellow graphic designers. Don't forget to mention how'd you like this blog in the comments section down below!
– – – – – – – – – – – – – – – – – – – – – – – – – – – –
More Awesome Free Mockups:
– – – – – – – – – – – – – – – – – – – – – – – – – – – –
Free A4 Size Clipboard Mockup PSD for Official Documents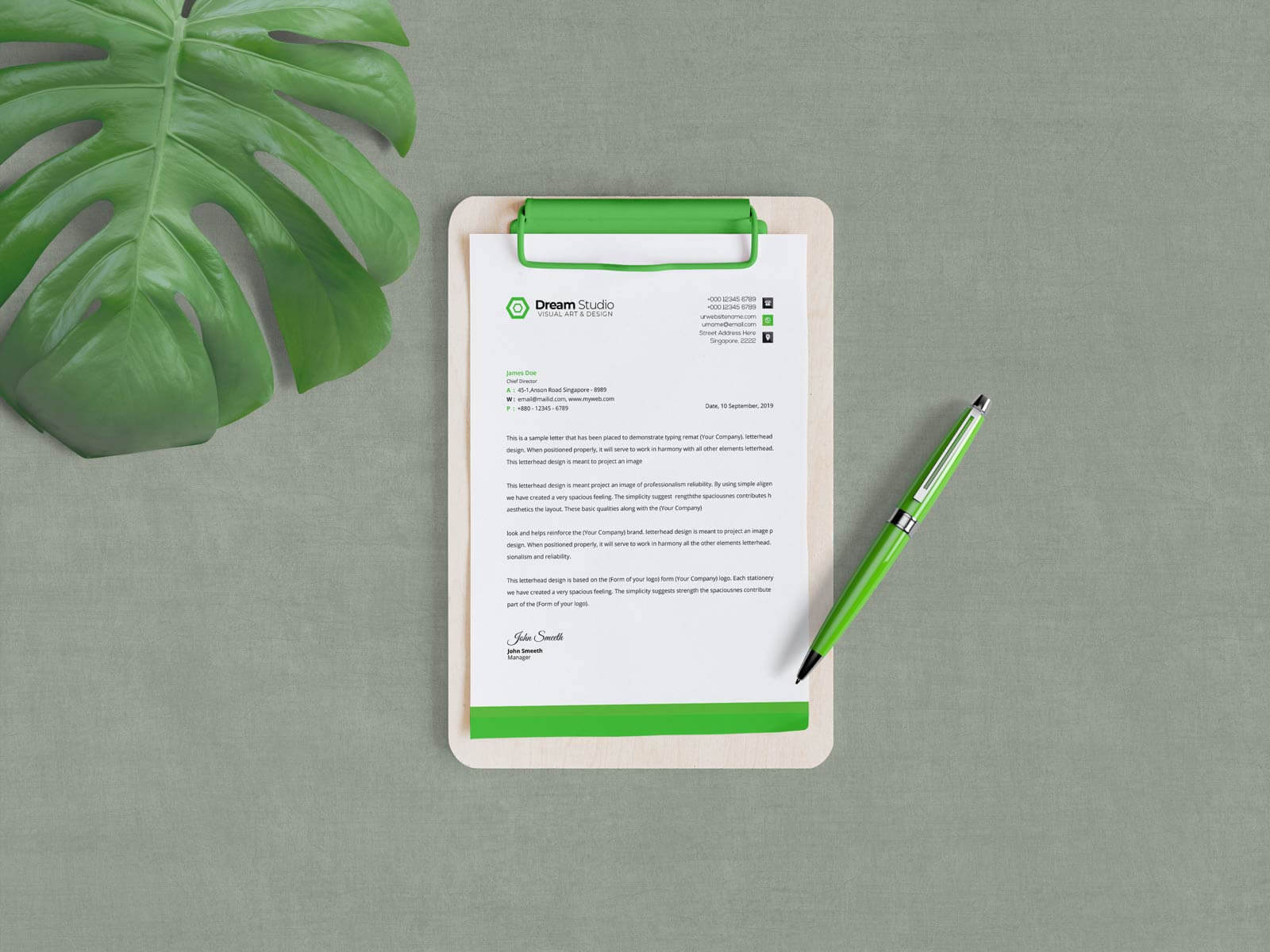 Available Format: Layered PSD with smart object insertion
License: Free for personal and commercial usage
RAR File Includes: Free Clipboard Mockup PSD
Design Template Resolution: A4 (300dpi)
Note:
1. Free PSD Mockup is allowed to share online (A Must Linkback to this post)
2. Say thanks if you like or share/tweet with your friends. That means a lot to us.
3. And don't forget to subscribe to receive for more high quality premium freebies & awesome articles only.
Download Clipboard Mockup
More A4 Size Free Mockups: