Hi there everyone! We hope that you all are having an amazing time reading our blogs and that you are also finding them super useful for yourself or for the people that are dear to you. For our today's blog, we have worked on this list of the 20+ best laptop cooling pads / fans that you can check out today and buy from Amazon right after you are done reading the blog. But before we share everything that you guys need to know about the cooling pads / fans, we would like to take a moment to thank you all for the love and support that you send our way and for always making sure that you are sharing the blogs with the people who matter to you. And we hope to see more of that happening in the future too.
Okay so, allow us to first share with you guys what laptop cooling pads / fans are so that once you get to read the blog in detail, you know what is being talked about. Laptop cooling pads or fans are accessories that are designed to address the issue of heat buildup in laptops. Laptops generate heat during operation; primarily due to the activities of the central processing unit (CPU) and graphics processing unit (GPU). Excessive heat can lead to performance issues, system instability and even hardware damage if the matter is not resolved properly.
In addition, cooling pads and fans aim to alleviate the above-mentioned problems by enhancing the airflow around the laptop and dissipating heat more effectively. In this part of our blog, we would like to share some of the key points about laptop cooling pads and fans to help you guys make informed decisions:
COOLING PADS:
Cooling pads are flat platforms on which you can place your laptop. They typically come with built-in fans or ventilation grills that facilitate the airflow around the laptop. Some cooling pads also offer adjustable fan speeds and additional features like USB hubs or cable management.
COOLING FANS:
Cooling fans are standalone devices that can be placed beneath or next to the laptop to provide additional airflow. They are generally portable and powered by USB connections. Cooling fans come in various sizes; ranging from small units designed for specific laptop models to larger ones suitable for different laptop sizes. Cooling fans being portable makes them a preferred option when it comes to buying cooling pads or fans.
Now, allow us to share with you guys what all the cooling pads / fans for laptops are supposed to offer. Make sure that you have read the blog till the end to make better decisions in the future!
Airflow Enhancement: The primary purpose of cooling pads and fans is to improve the airflow around the laptop. By increasing the circulation of air; these accessories help dissipate the heat generated by the laptop's components more efficiently.
Heat Dissipation: Cooling pads and fans work by drawing cooler air from the surroundings and directing it toward the laptop's hot areas such as the CPU and GPU. This process helps lower the internal temperature of the laptop which prevents it from overheating and potential performance throttling in severe cases.
Ergonomics: In addition to the cooling benefits, some cooling pads also provide ergonomic features for example; they are designed to elevate the laptop to a more comfortable typing and viewing angle which can help reduce strain on the neck and wrists during prolonged use.
Compatibility: Cooling pads and fans are typically compatible with most laptop models and sizes. However, it's essential to choose a cooling solution that fits your laptop's dimensions and provides optimal airflow for your specific model. By saying that, we are also saying that this is the kind of decision that you would want to take after doing complete research once you have determined your needs well.
Here, we would also like to mention that while cooling pads and fans can help mitigate heat-related issues, they may not completely solve overheating problems caused by hardware or software issues. If your laptop consistently runs hot, it may be worth considering professional cleaning, thermal paste replacement, or diagnosing potential underlying problems. Also, always remember to follow the manufacturer's instructions when using a cooling pad or fan and ensure that your laptop's ventilation vents are not blocked while using these accessories.
That is all from our end for today, you guys! We not only hope that you enjoyed reading the blog but that you will also take out some time and check out the 20+ best laptop cooling pads/fans that we have shared with you through this blog so that you can finalize your purchase in a better way. Lastly, don't forget to share your feedback with us in the comments section and while you are at it, feel free to share the blog with your family, friends, and favorite colleagues as well.
1. Havit HV-F2056 15.6 Inches-17 inches Laptop Cooler Cooling Pad – Slim Portable USB Powered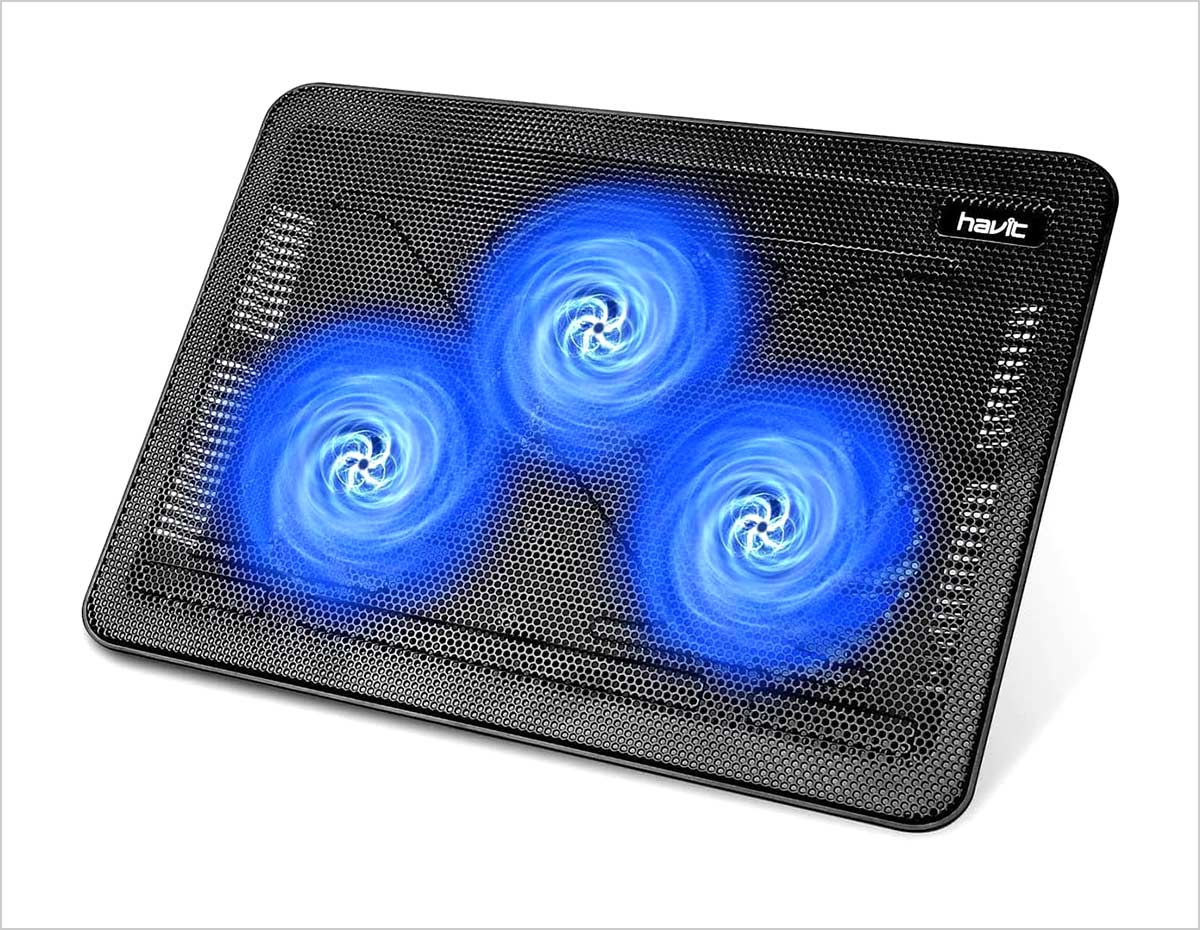 2. Laptop Cooler with 6 Quiet Led Fans for 15.6-17 Inch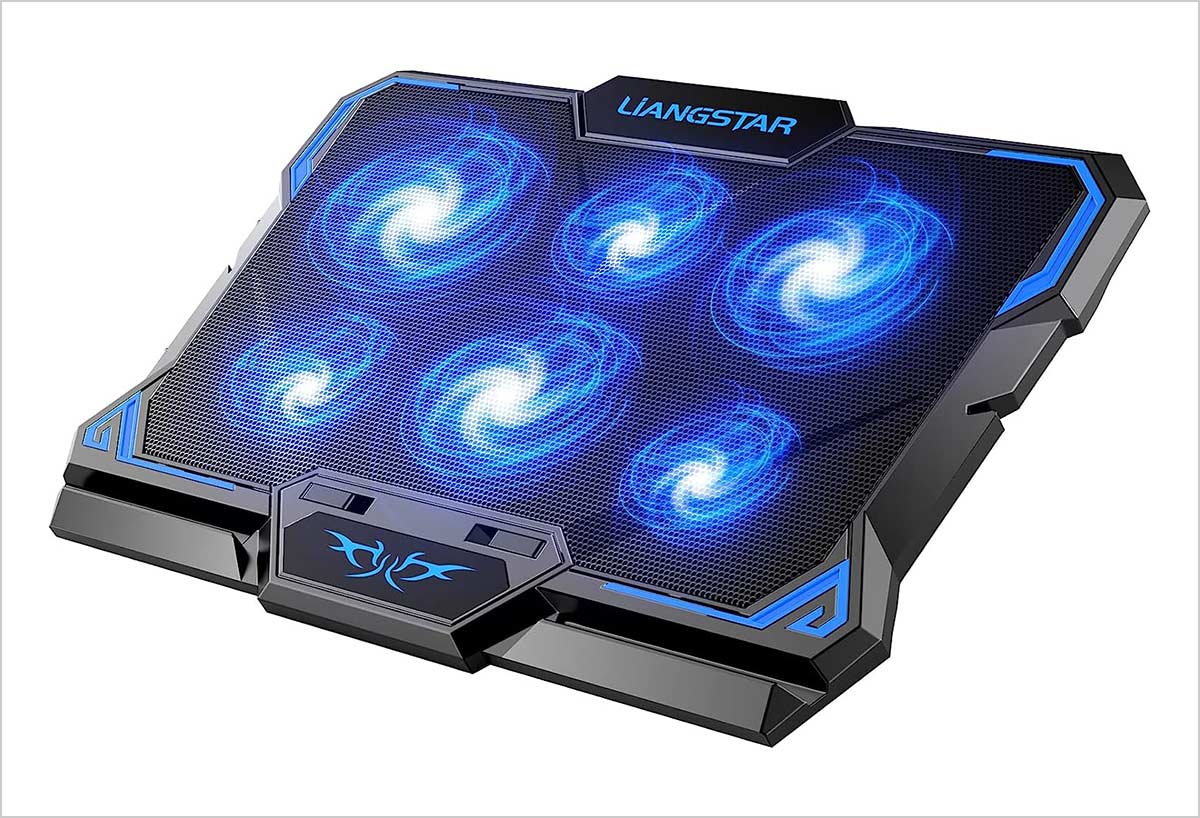 3. LIANGSTAR Laptop Cooling Pad, Laptop Cooler with 6 Quiet Fans for 12-17 Inch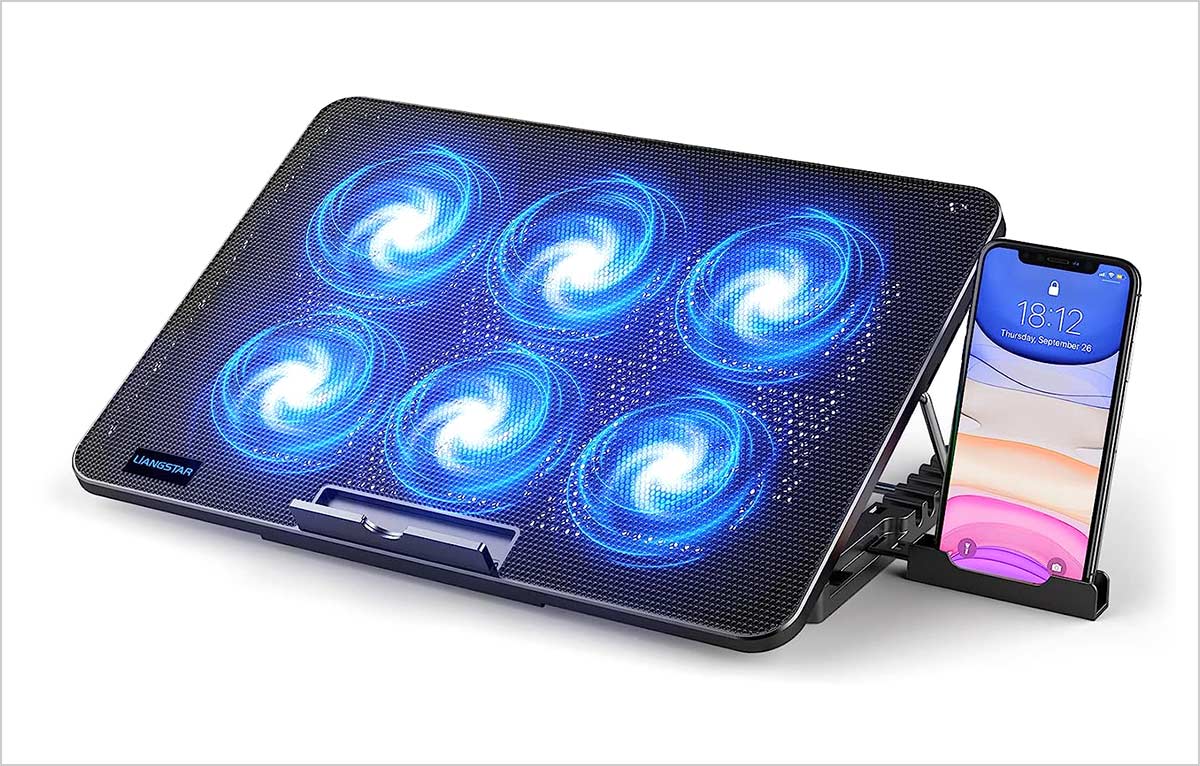 4. KEROLFFU Laptop Cooling Fans 15.6 14 13 Inch (Big 2Fans 5.52 Inch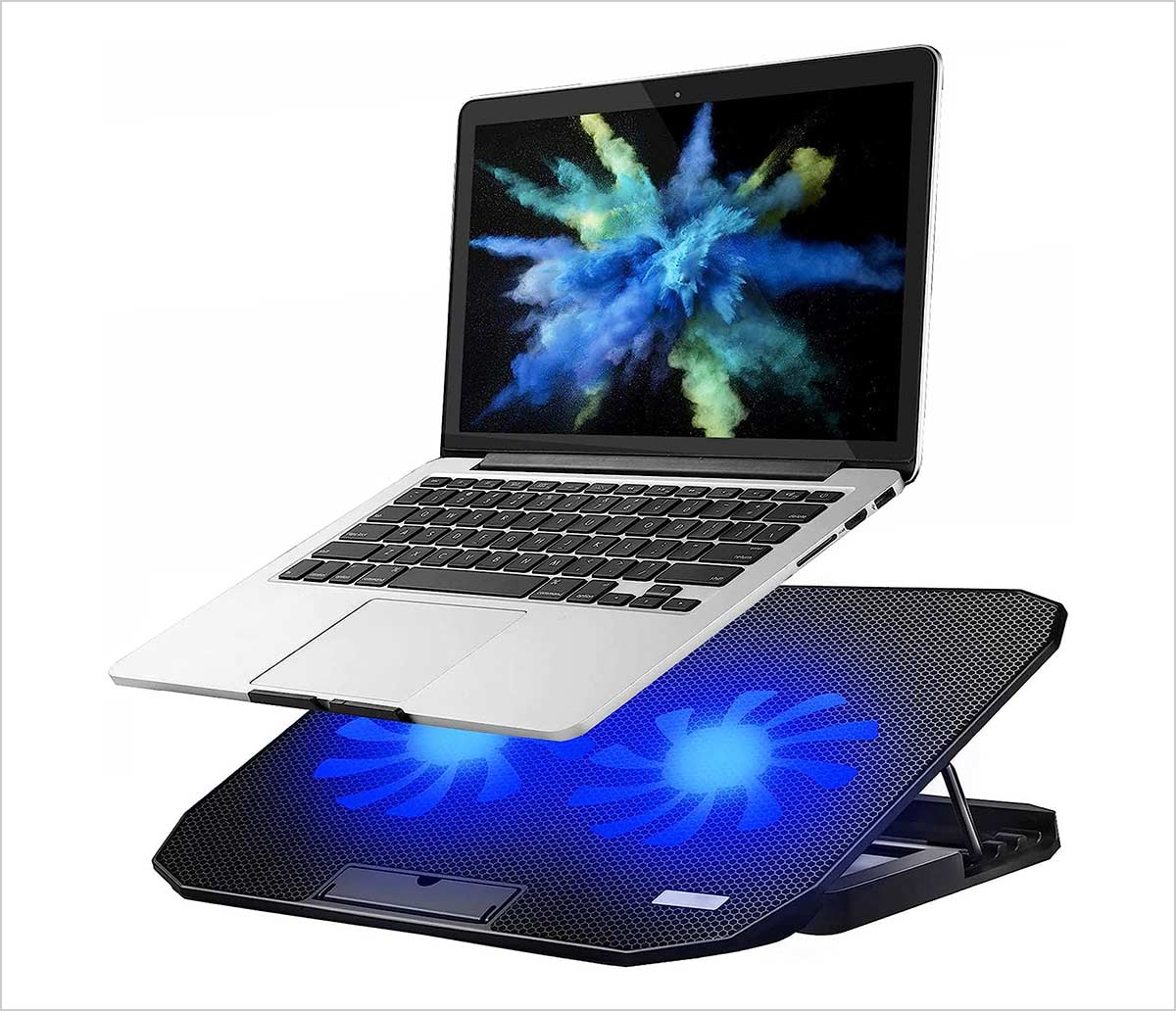 5. Kootek Laptop Cooling Pad 12″-17″ Cooler Pad Chill Mat 5 Quiet Fans LED Lights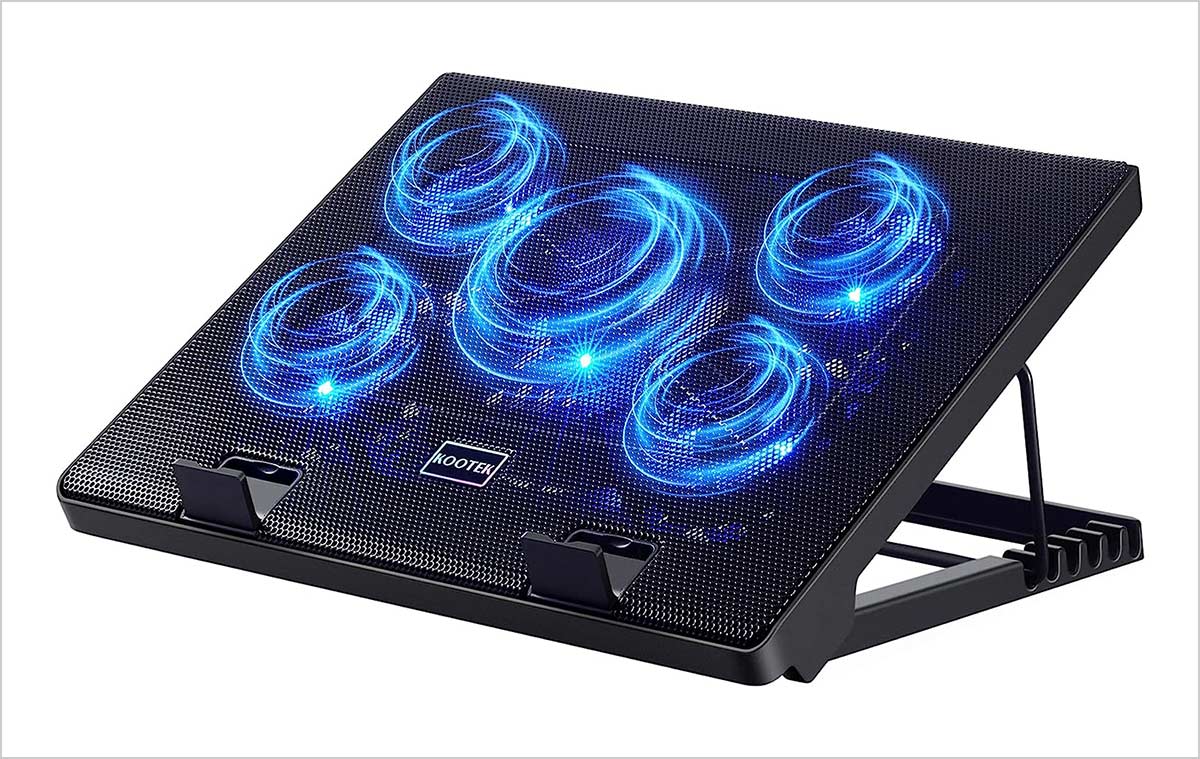 6. KeiBn Laptop Cooling Pad, Gaming Laptop Cooler 2 Fans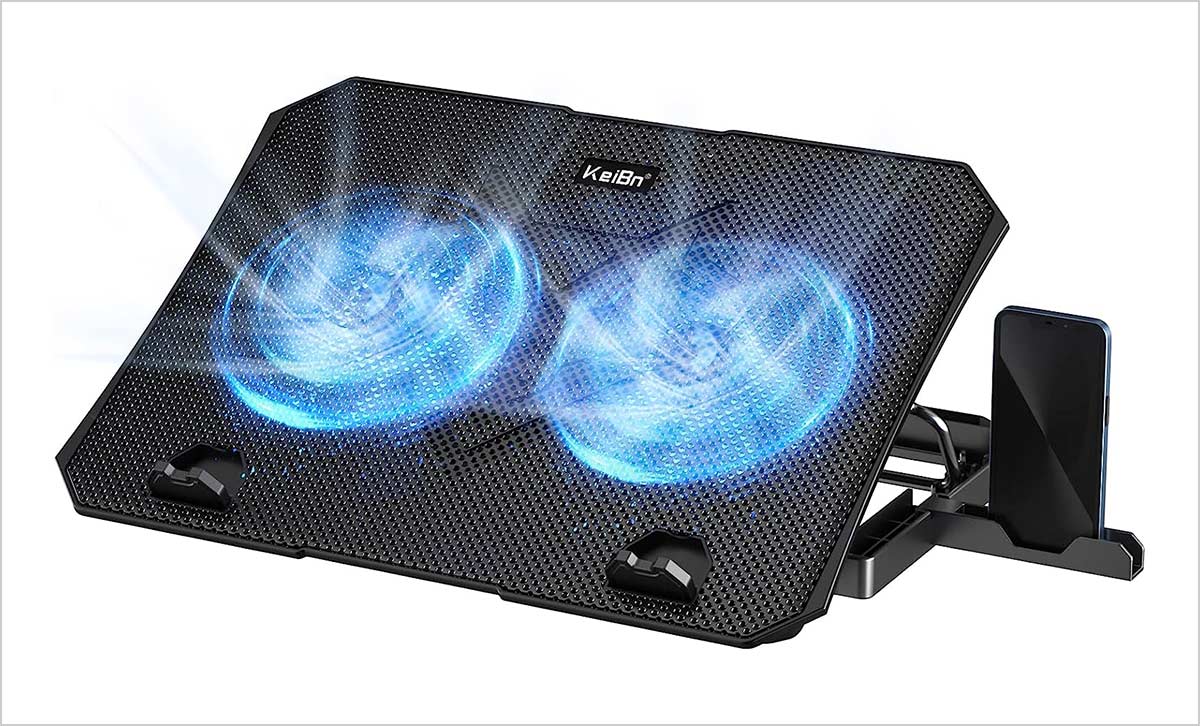 7. Laptop Cooling pad Laptop Cooler Stand Laptop Fan Cooling pad for 11-15.6 Inch Gaming Notebooks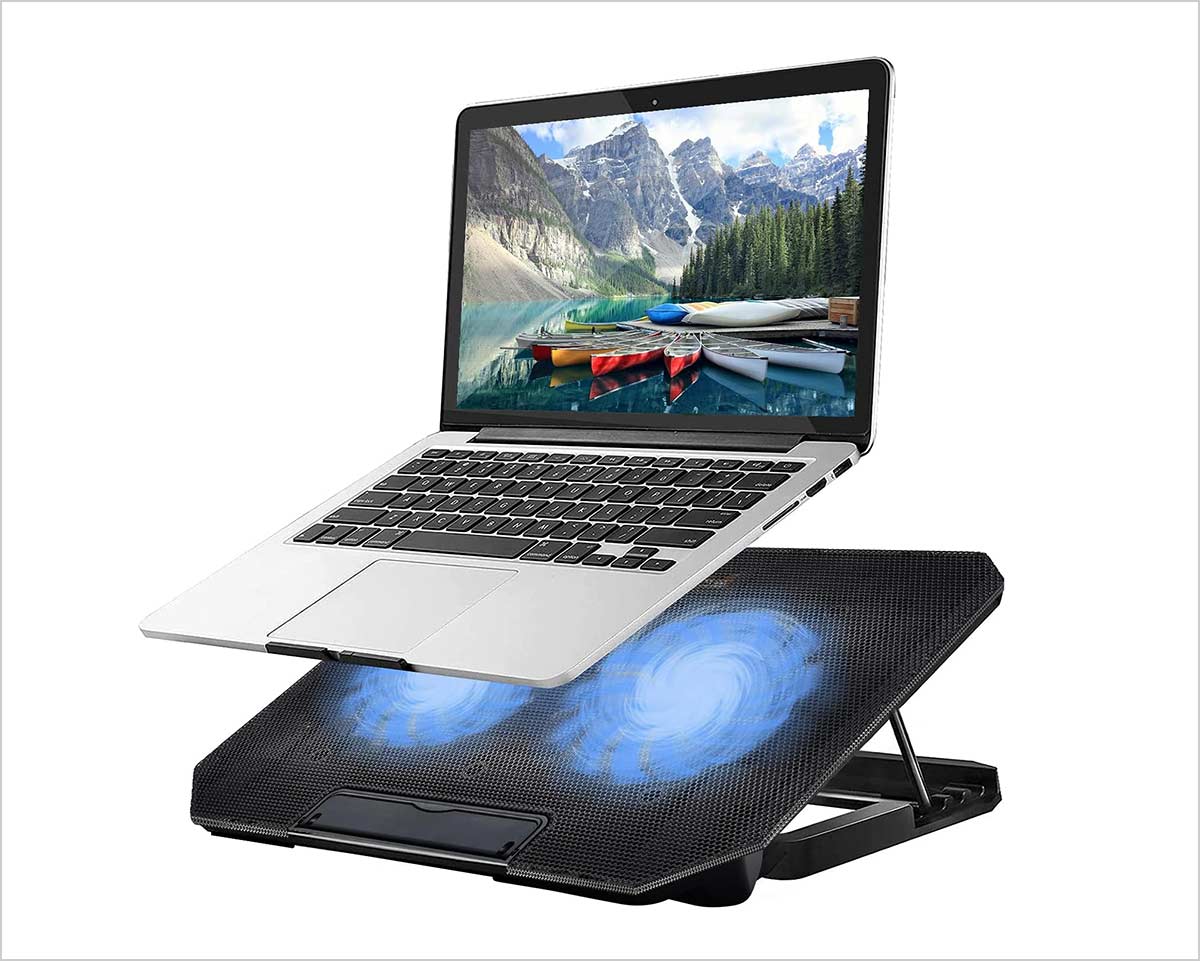 8. AICHESON Laptop Cooling Pad 5 Fans Up to 17.3 Inch Heavy Notebook Cooler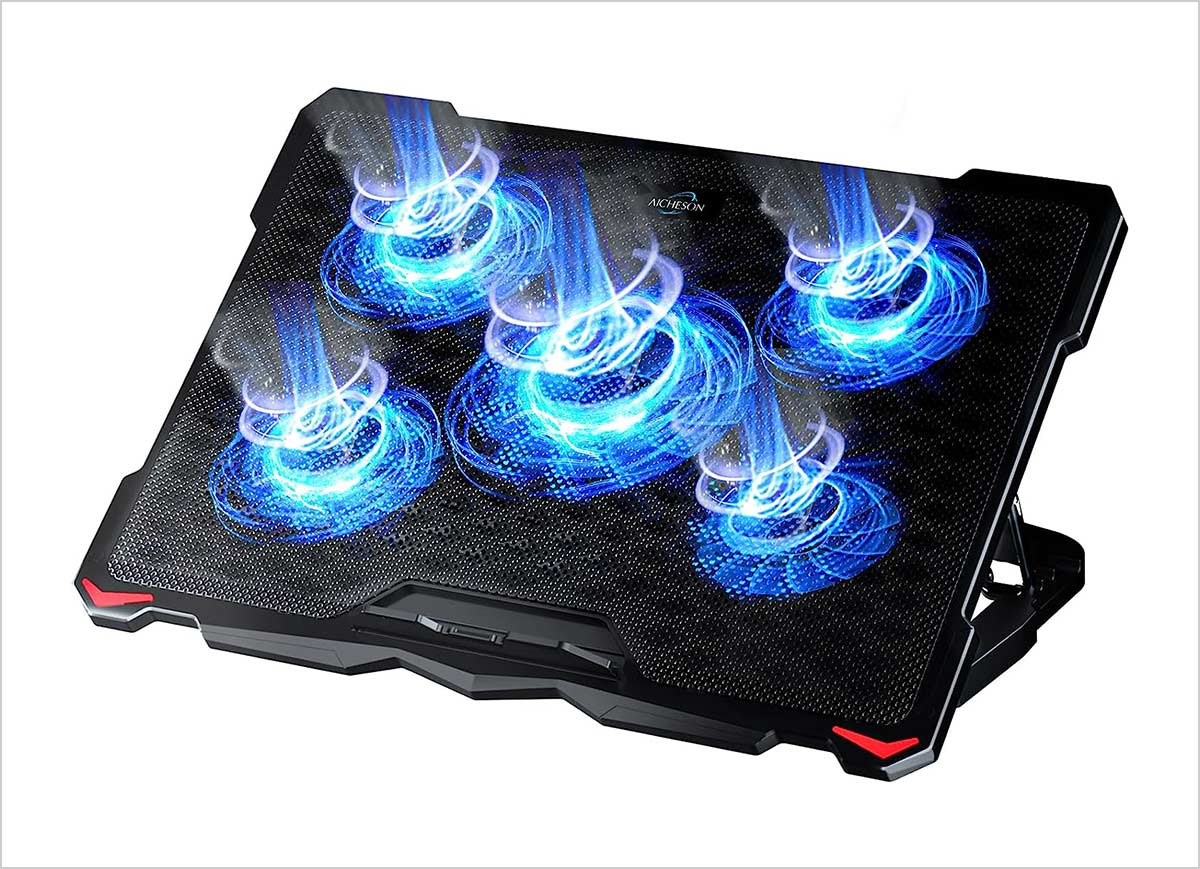 9. KLIM Ultimate + RGB Laptop Cooling Pad with LED Rim + New 2023 Version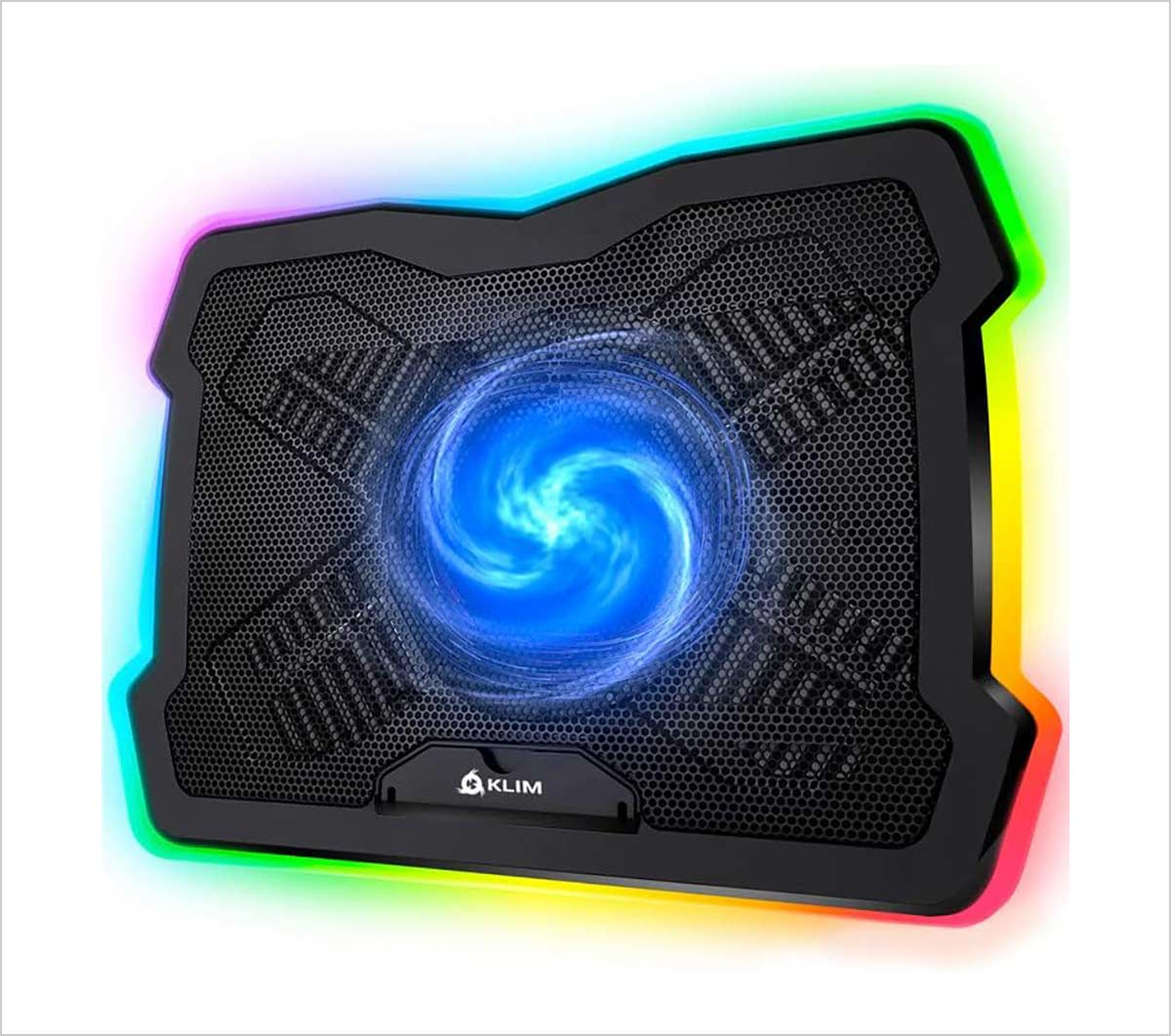 10. TECKNET Laptop Cooling Pad, Portable Ultra-Slim Laptop Cooler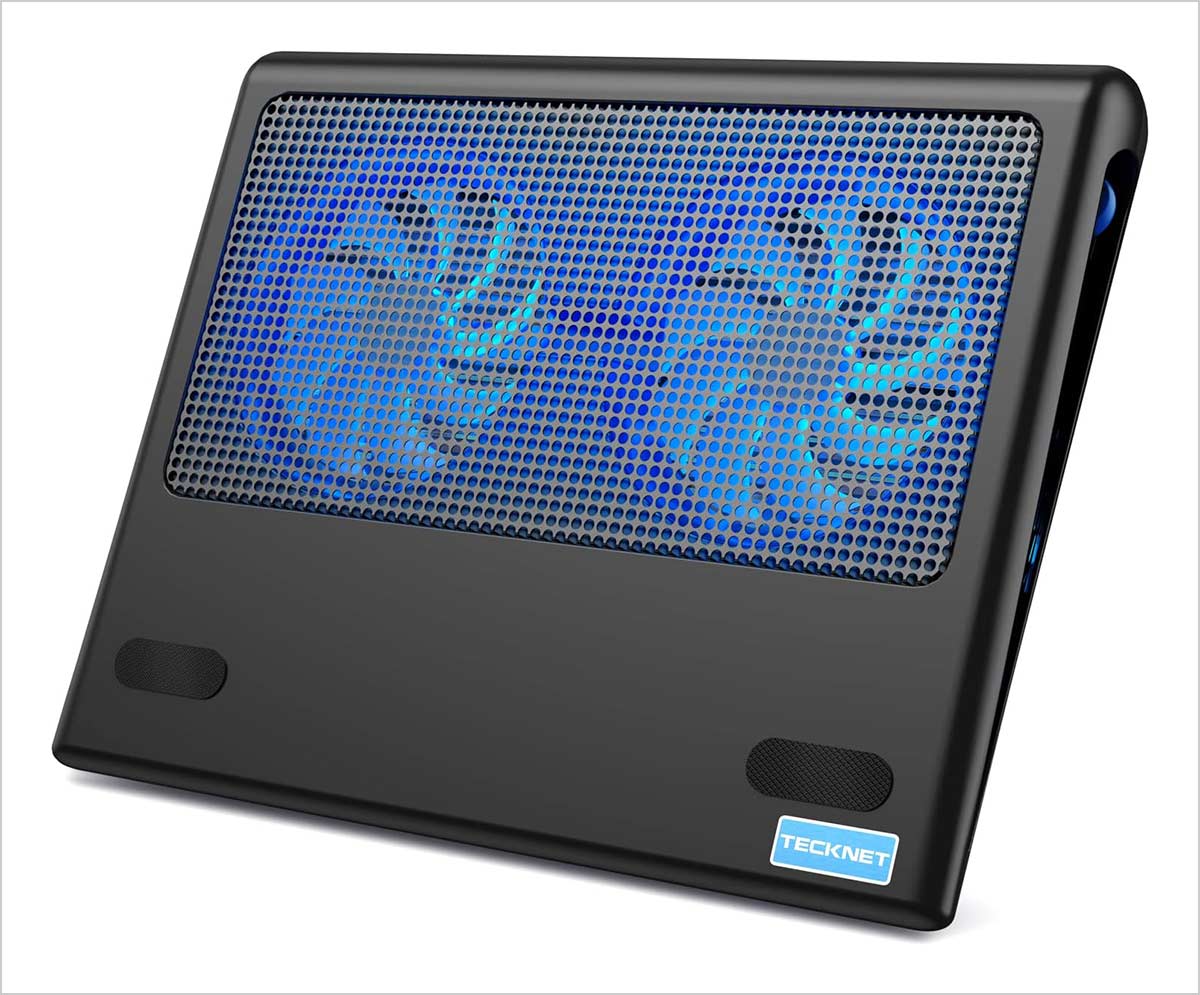 11. KeiBn Upgarde Laptop Cooling Pad, RGB Lights Laptop Cooler 6 Fans for 15.6-17.3 Inch Laptops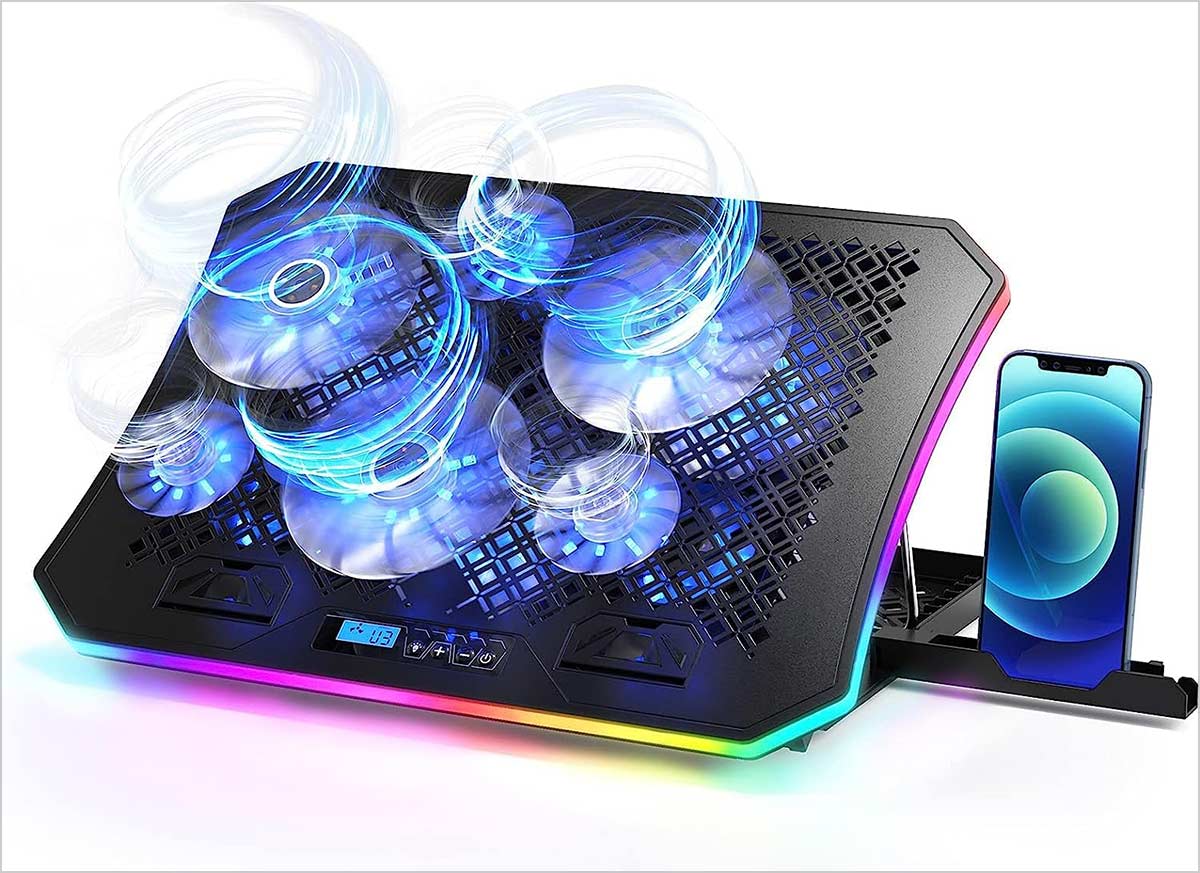 12. Laptop Cooling Stand for 15.6-17.3 Inches with 4 Adjustable Heights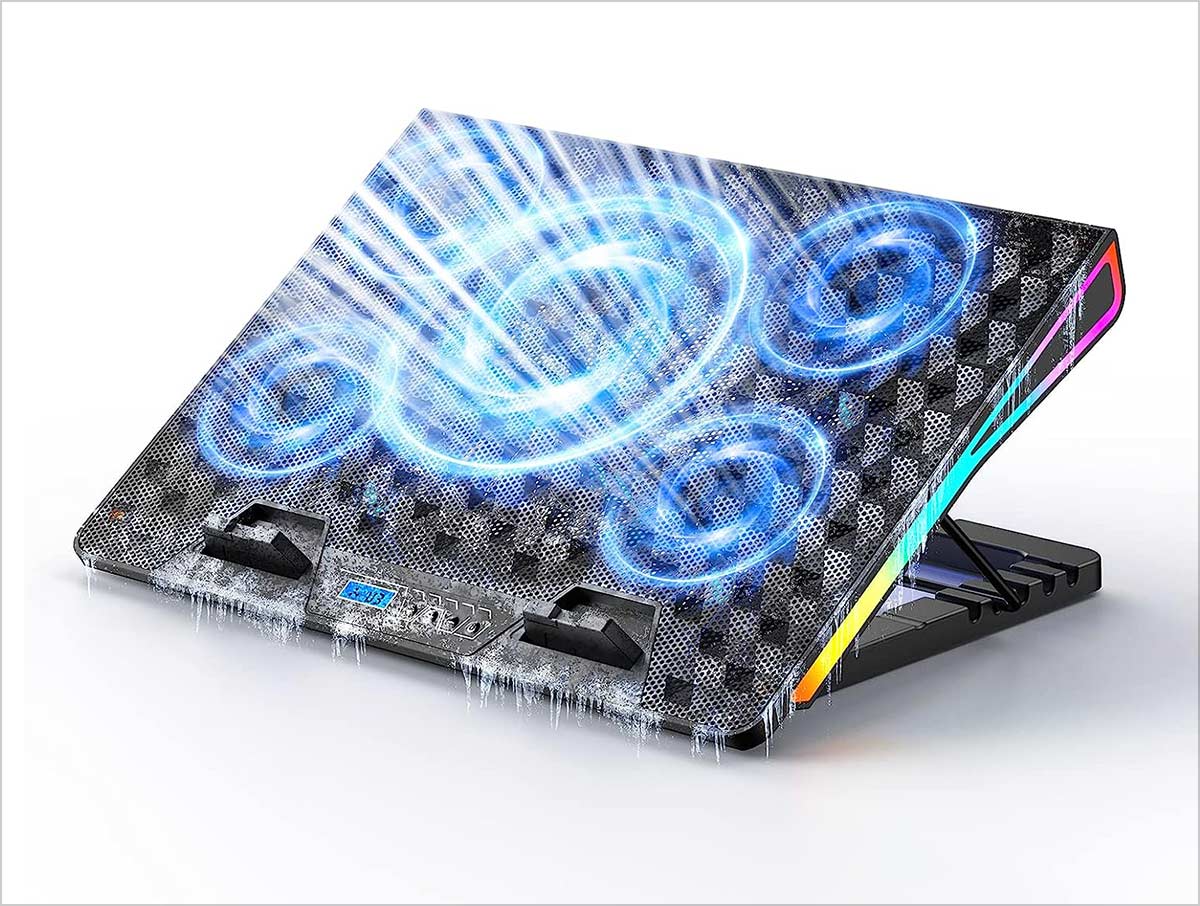 13. AICHESON Laptop Cooling Pad 5 Fans Up to 17.3 Inch Heavy Notebook Cooler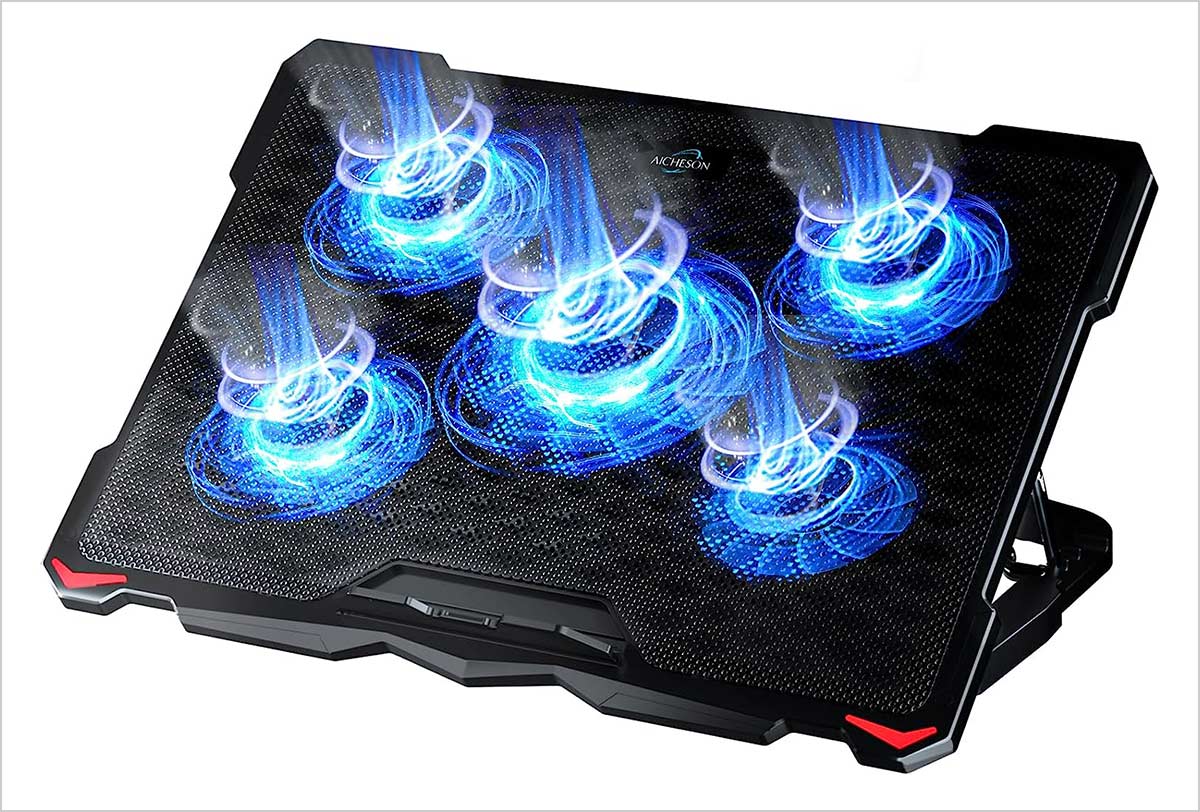 14. ICE COOREL Gaming Laptop Cooling Pad with 8 Cooling Fans, RGB Laptop Fan Cooling Pad 15-17.3 Inch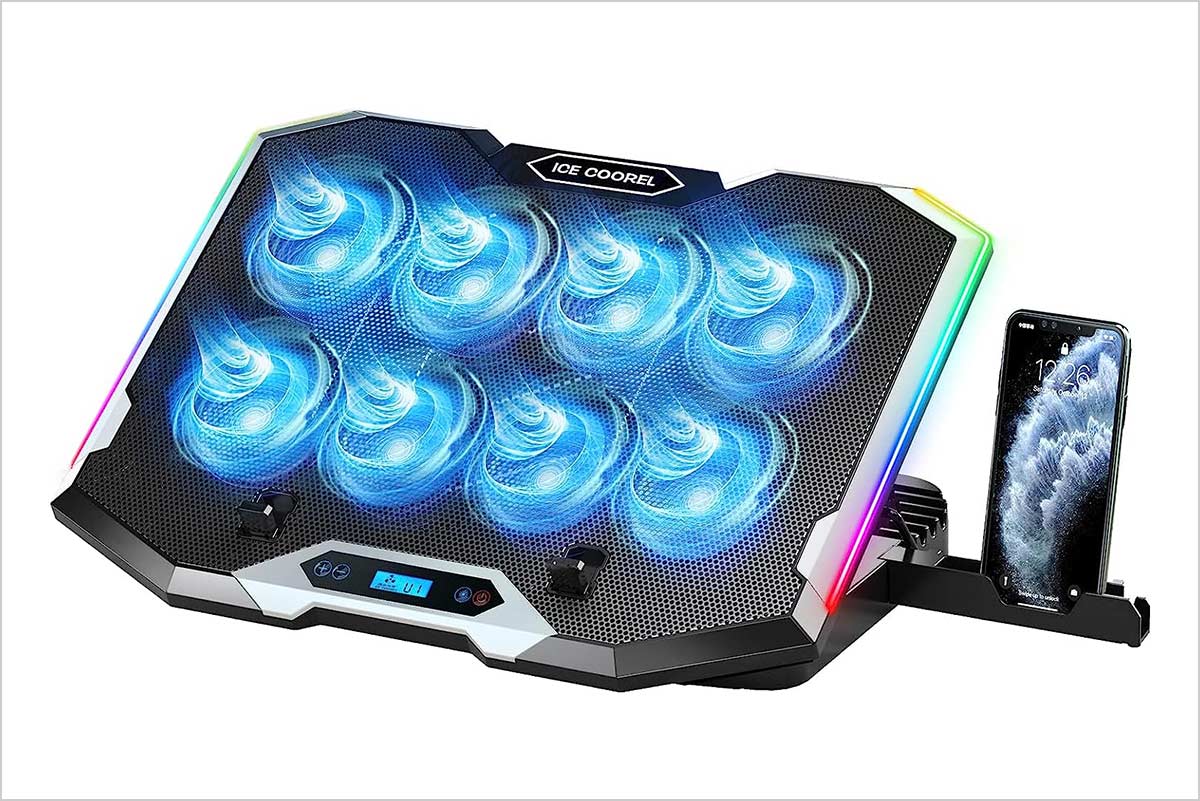 15. 2023 Navazip Laptop Cooling Pad with Thermoelectric Cooler and 4 Fans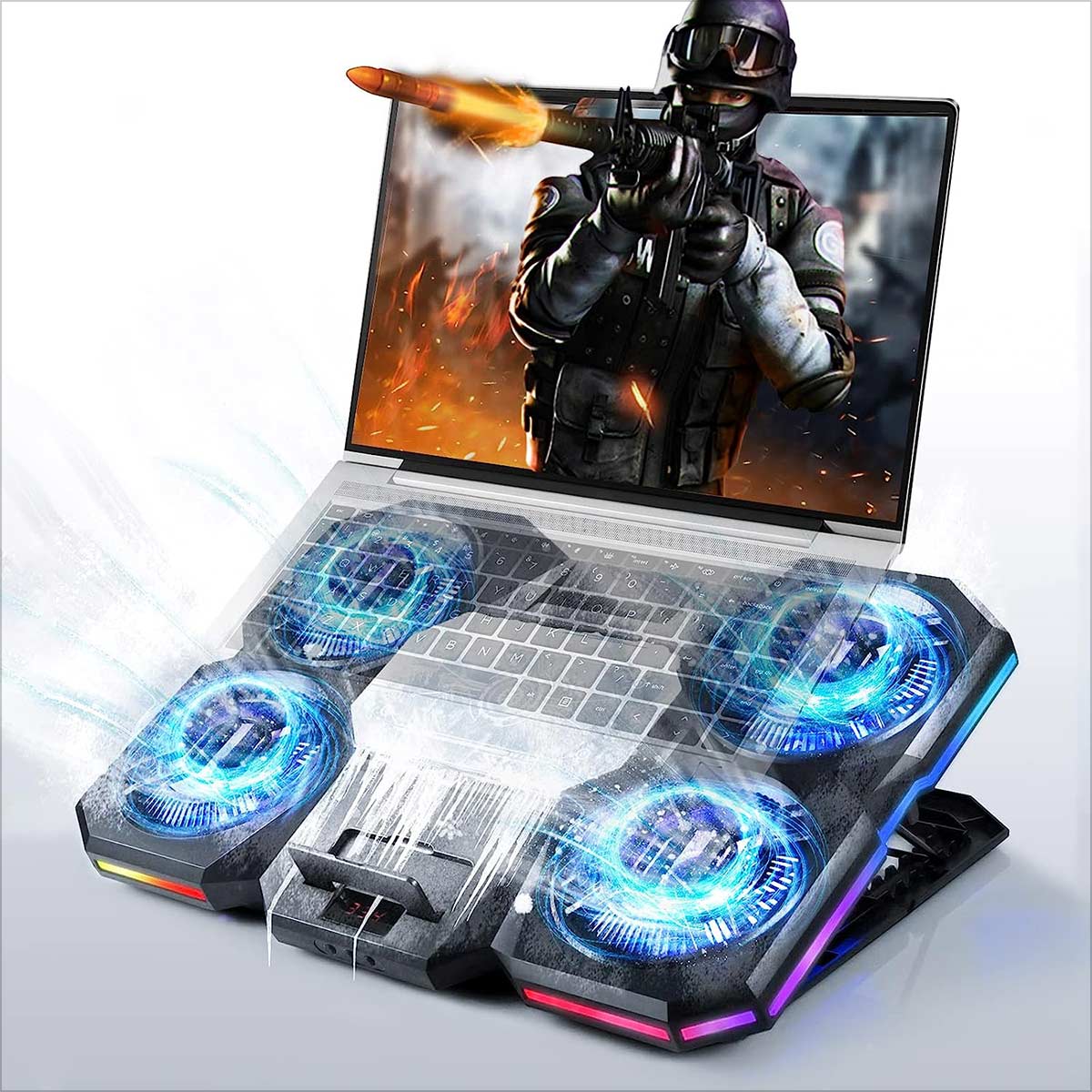 16. KeiBn Upgraded Laptop Cooling Pad, Gaming Laptop Fan Cooling Pad with 9 Quiet Fans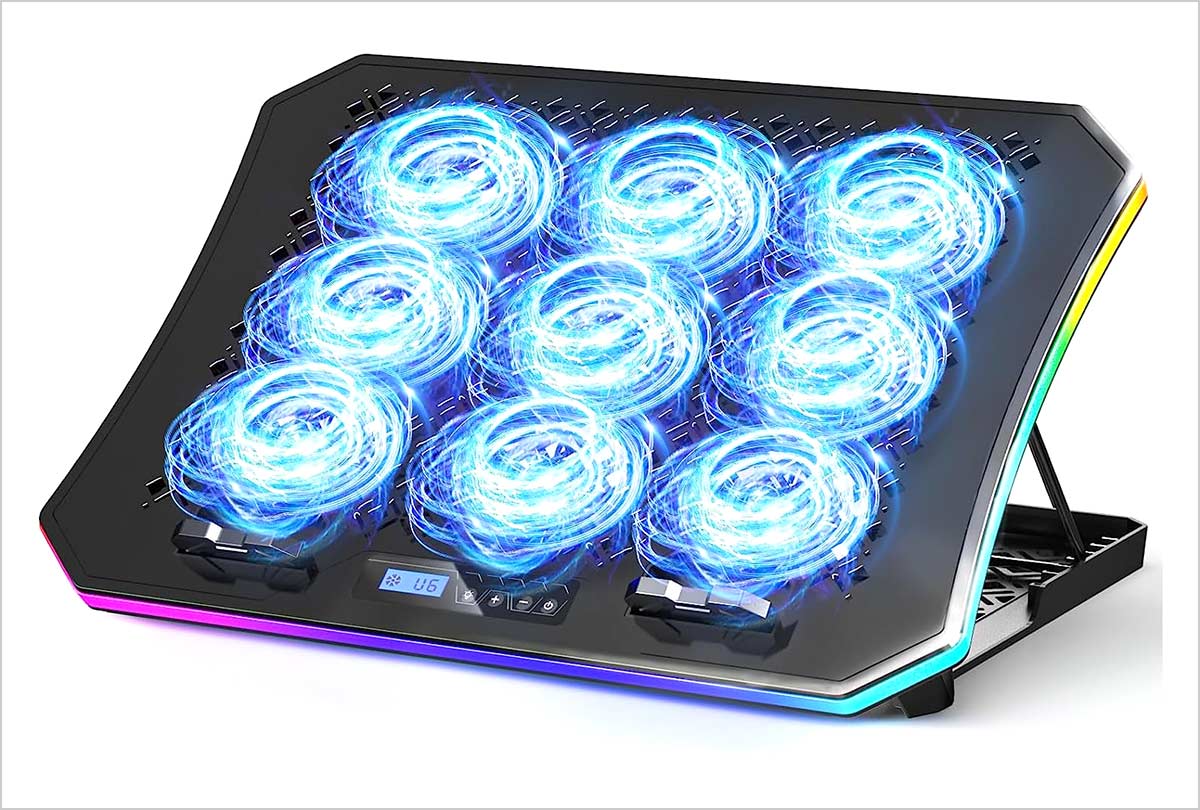 17. LIENS Laptop Cooling Pad with Adjustable Height Two 5.1 Inches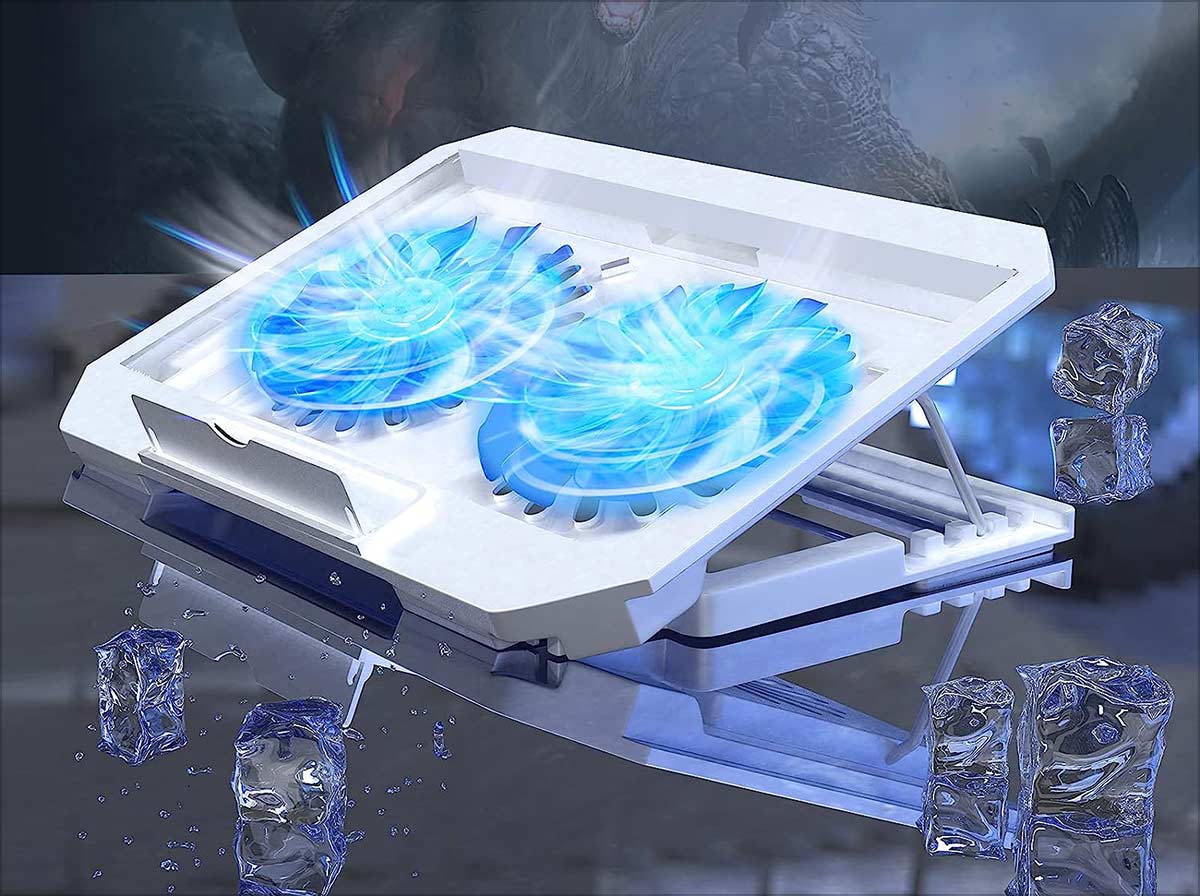 18. IETS GT500 Powerful Turbo-Fan (5000 RPM) RGB Laptop Cooling Pad with Infinitely Variable Speed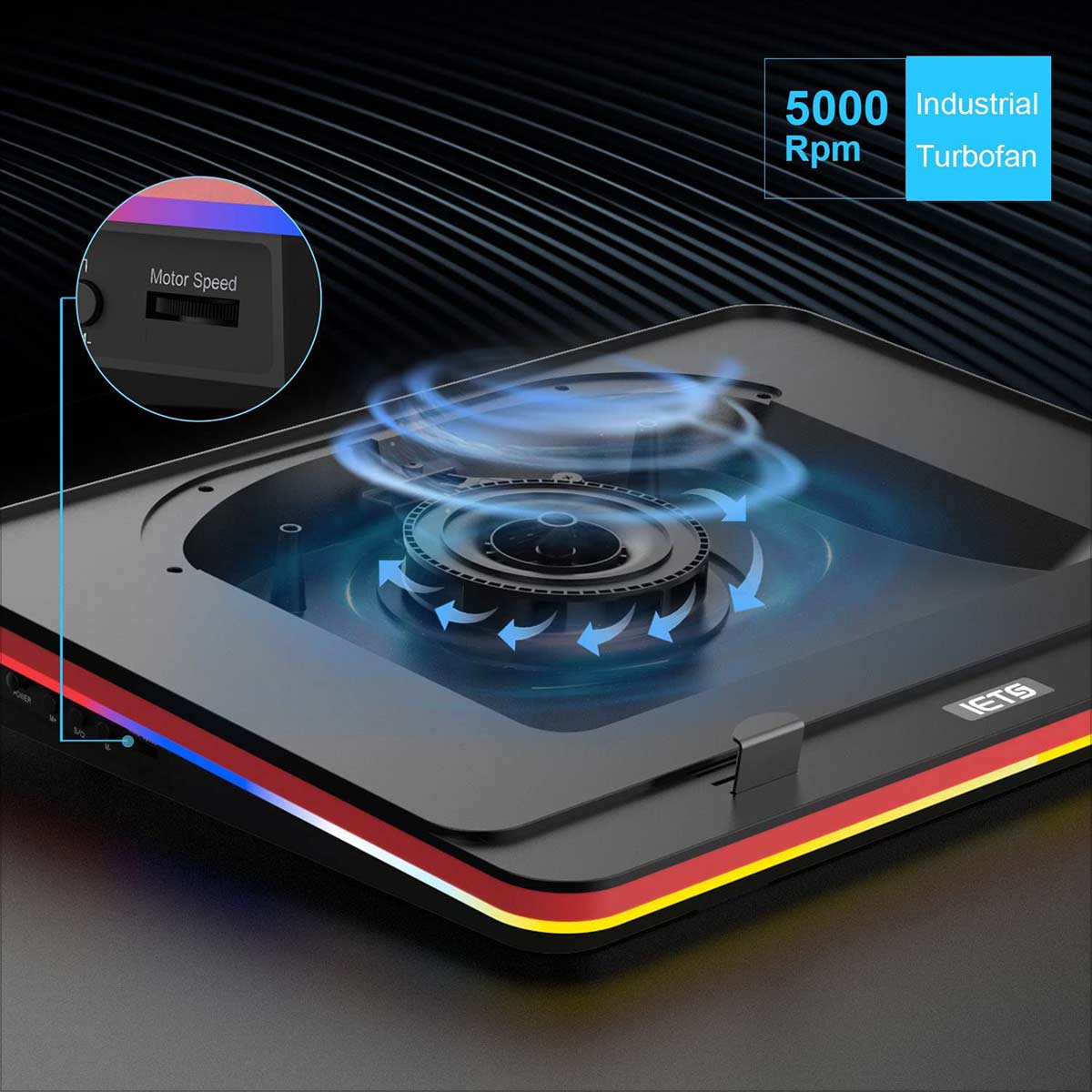 18. 16inch Single Fan Lap Chill Mat – Aluminum Panel Laptop Cooling Pad, Heat Protection Laptop Cooler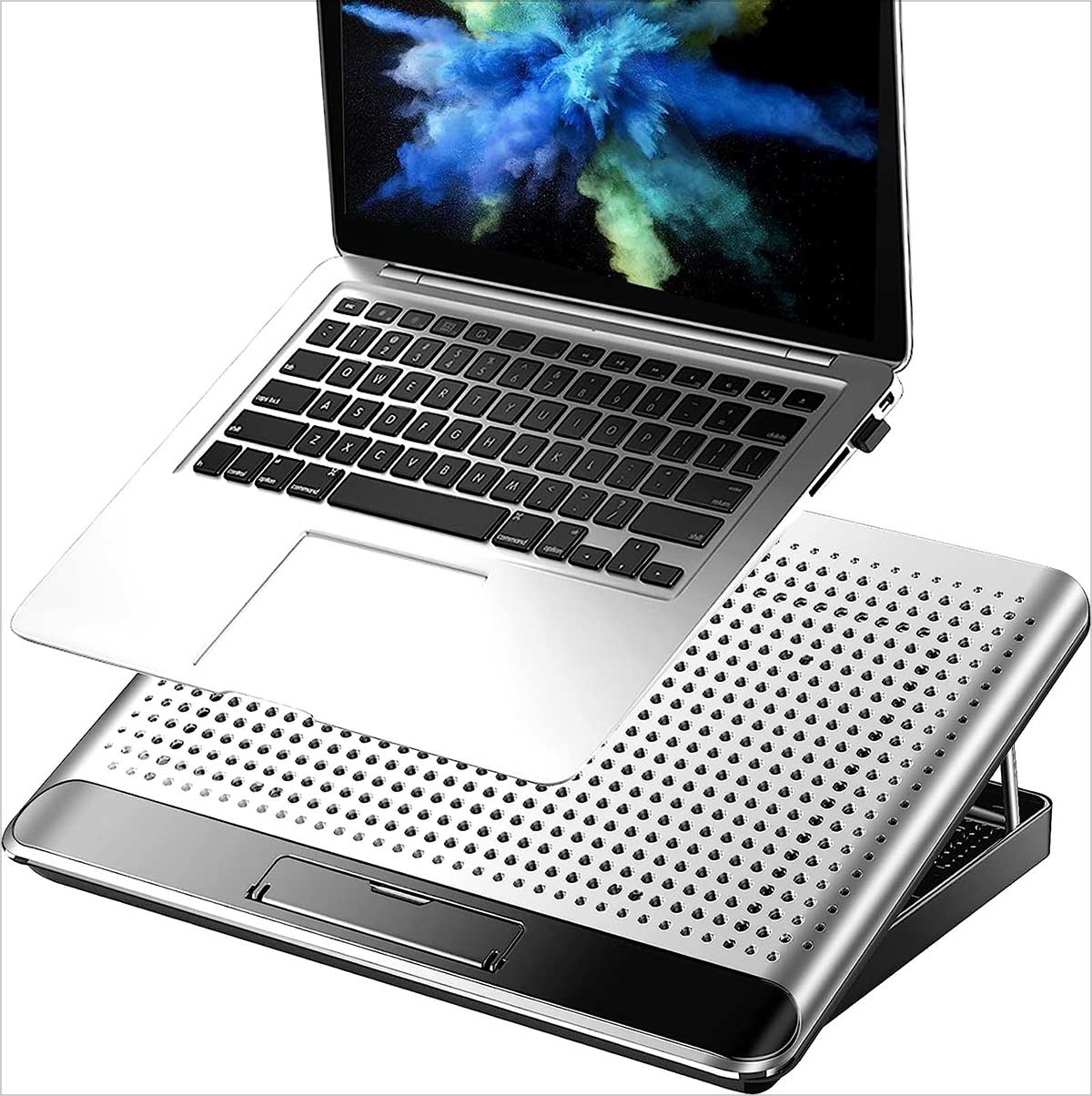 19. 
Gaming Laptop Cooler with 5 Quiet Fans and Colorful RGB Light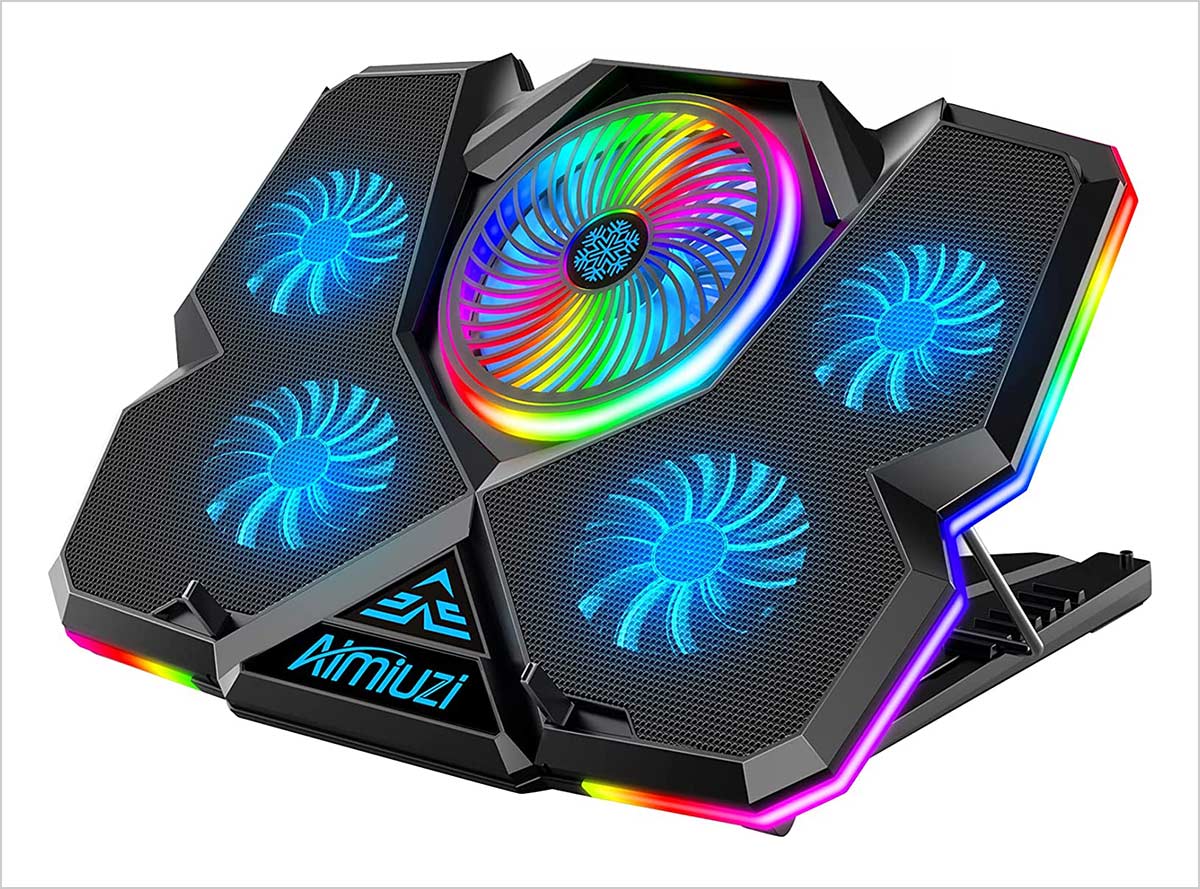 20. TopMate C5 12-15.6 inch Gaming Laptop Cooler Cooling Pad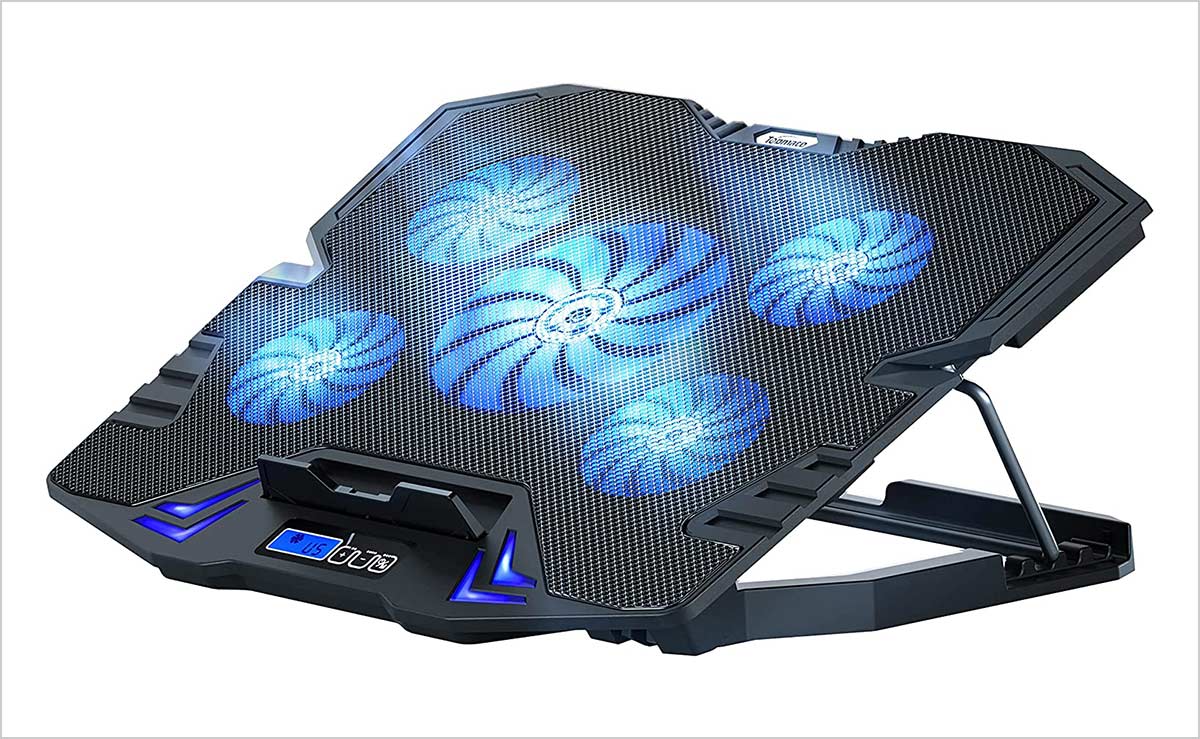 21. KeiBn RGB Lights Laptop Cooler 6 Fans for up to 15.6 Inch Laptops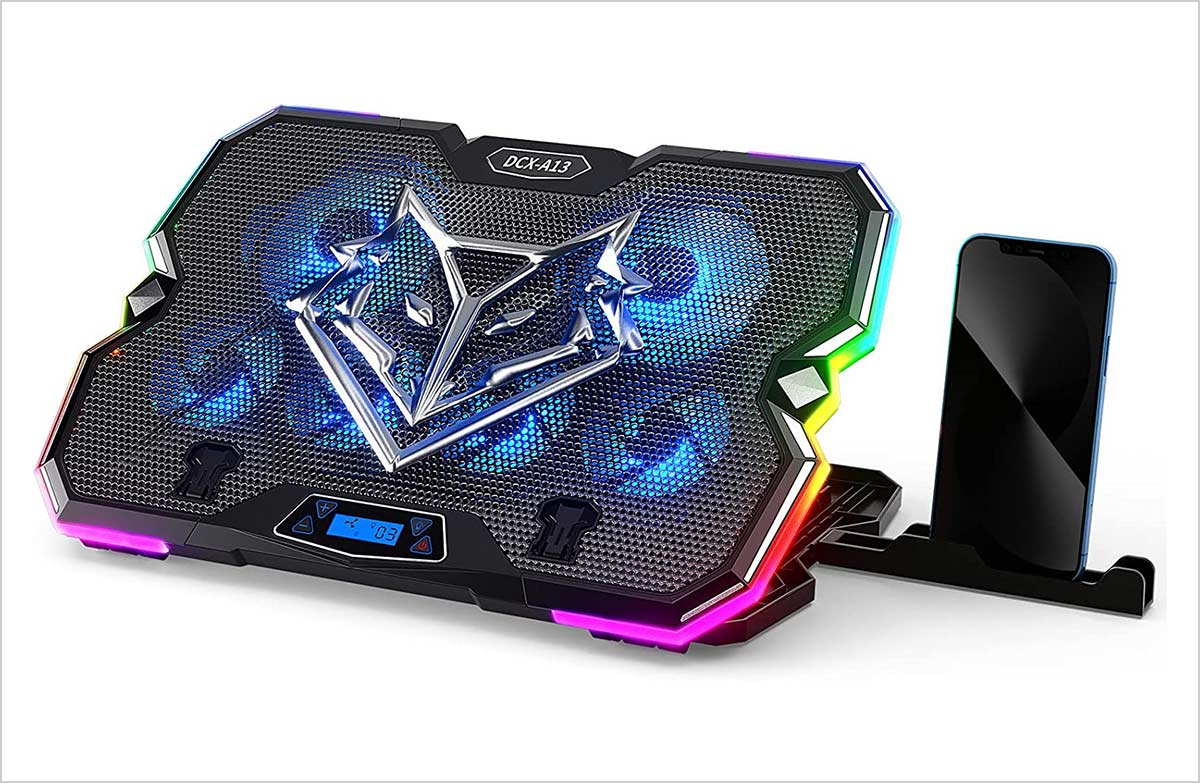 Recommended: