Hello there friends! We hope that you all are having a great time reading our blogs and that you are also making the most of them too – because that is what matters, you know. Also, we love reading your feedback and suggestions so, do share them with us whenever you come across our blogs as those are the things that keep us motivated to continue creating what we are awesome at. Okay now, let's get to the point! We have created a list of 26 best vertical laptop stands for desks that you must check out from Amazon in 2022 and we can bet that you all are going to love exploring what we have got for so, let us get started.
We don't know anyone who likes working in an uncomfortable environment with things that might cause pain in hands, wrists, neck, shoulders, etc. but we do know that all of us have a personal favorite gadget that we just cannot stop using and we absolutely ignore that fact that it might be painful for us to be on that device for so long with no proper support whatsoever. Keeping all such issues in mind and to also make sure that the items that we are about to share here are super ergonomic, we decided to search for something new and innovative, something that does not take a lot of space on your desks and tables and something that can also provide you support too, we came across these portable and vertical laptop stands which you can place on any desk without having to worry about the space or even your body getting aches.
Interestingly, most of you have multiple jobs – which is a good thing, but it would be a great idea to invest on something that will result in you being proactive and happy too, right? We are sure that the specs of these 26 best vertical laptop stands will convince you to get one as soon as you are done reading this blog so ensure that you do not miss any details.
The best thing about these vertical laptop stands is that they can be placed anywhere because they are portable but to ensure maximum comfort, use them by placing them on a table. Don't worry about the height of the table as the laptop stands are super adjustable and will allow you to work at your preferred angles. In addition to that, the safety of the devices like laptops and notebooks, tablets, iPads etc. was also kept in mind while designing the vertical laptop stands which means that nice and neat anti-slip rings that won't let your laptops slip or fall from the stand. We would like to add here that the vertical laptop stands are manufactured only using those materials that can discharge heat easily without damaging the device.
Recommended: 10 Best Extreme Gaming Laptops of 2022
Now, we know that there are people who like compact things or things that were made following the minimalistic approach and for those people, the vertical laptop stands for desks will be one of the most interesting and useful things to purchase but then there are another type of people who want to enjoy the best of everything and for them, we have included vertical laptop stands that come with mouse pad as well. So, it won't matter where you are at your house or at the office because you will be able to do your work with all your devices and accessories right there with you. Sounds fun, yeah?
Considering the fact that we have a diverse audience as readers here on our blog, we wanted to include many different styles and designs in our list of 26 best vertical laptop stands for desks so, from adding the compact ones that won't take a lot of space on the desks etc. to including a couple of stands that come with mousepads, we also wanted to add in a few options that also have a media bar to offer which you can use for your tablets / iPads, mobile phones, eReaders as well all the while enjoying optimal angles that will help you enjoy your book reading time even better. Or you can use that space to keep your extra pens, sticky notes etc. that you might require while you journal your thoughts out.
That's all from our end! We hope that you had a great time reading this blog and that you are excited to go through our list of 26 best vertical laptop stands for desks to get from Amazon in 2022. We would love to hear your feedback so, don't forget to share it with us in the comments section and while you are at it, feel free to share this blog of ours with your family members, friends and favorite colleagues and we will see you all next time.
20 Best Vertical Laptop Stands For Desks 2022 From Amazon
1. Double Desktop Stand Adjustable Laptop Holder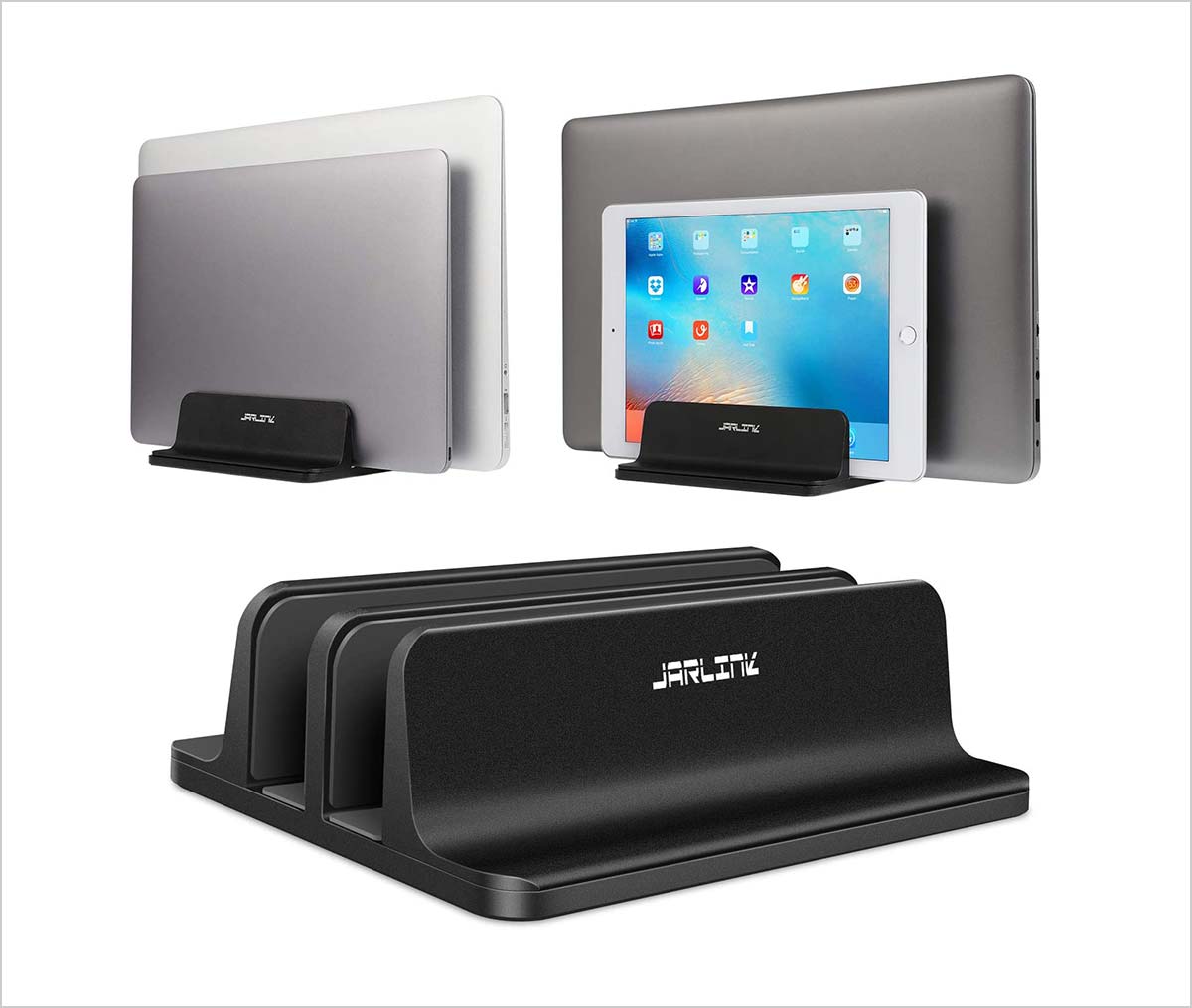 2. Adjustable Laptop Holder Desktop Stand with Adjustable Dock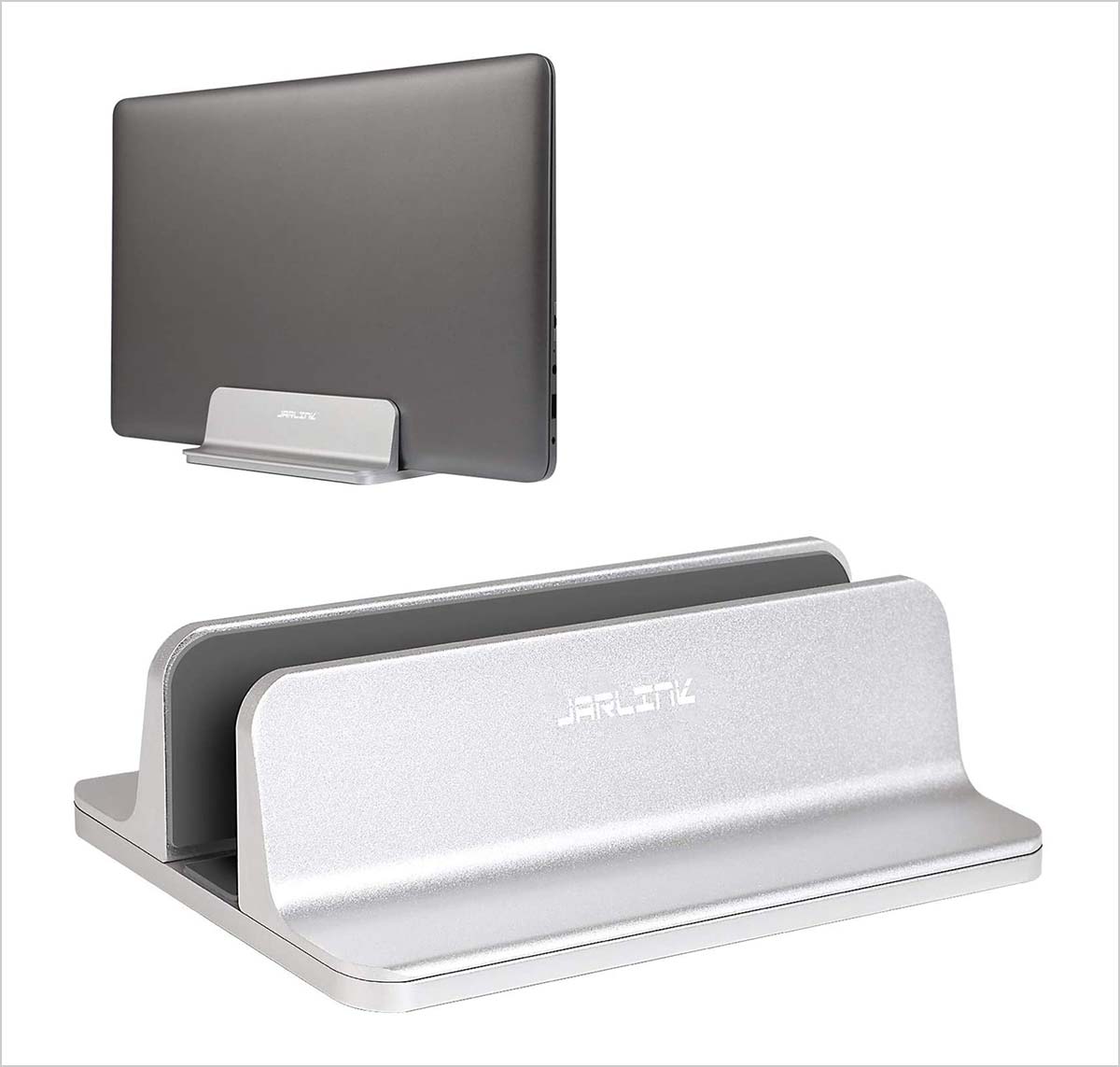 3. Space-Saving Vertical Desktop Stand for Apple notebooks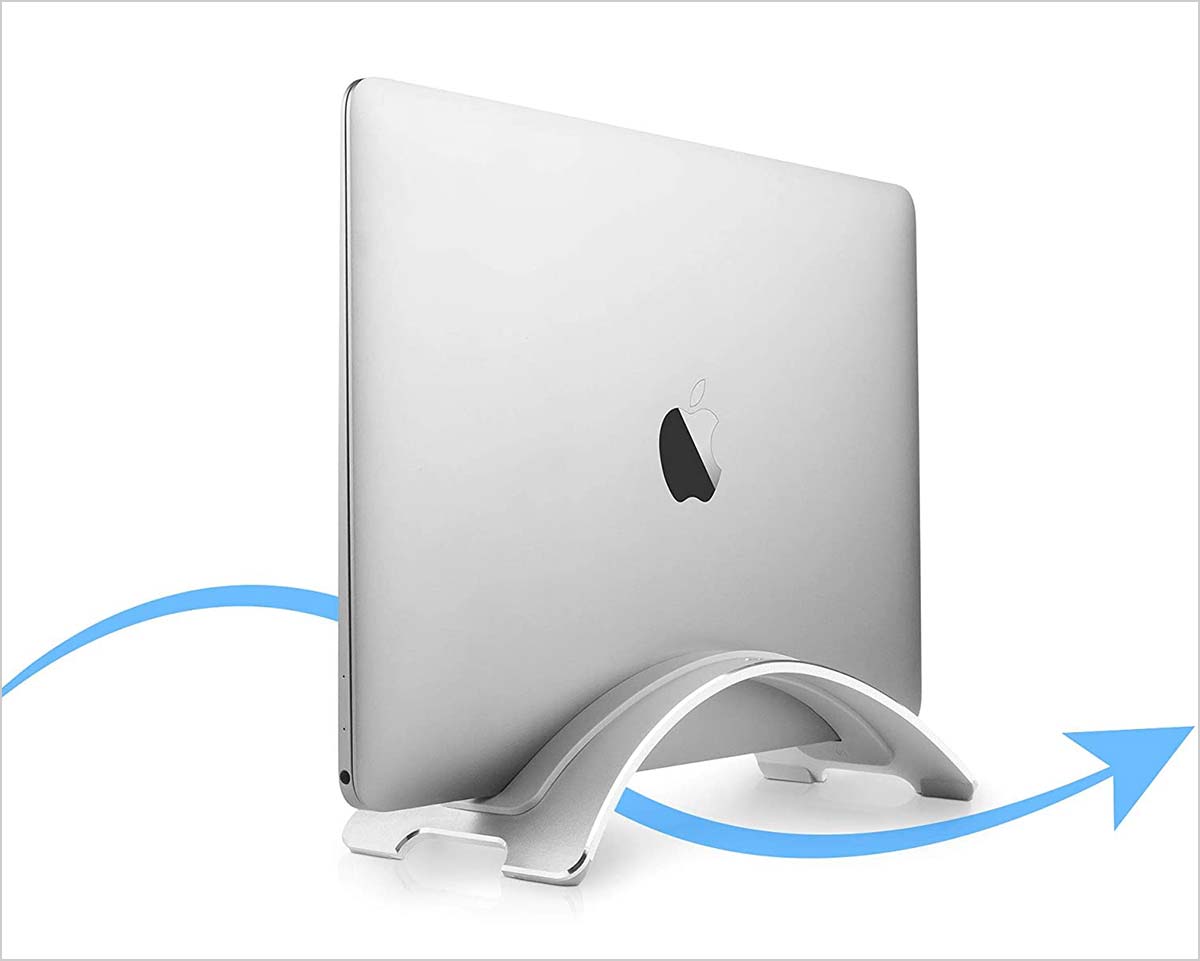 4. Oakywood Laptop Dock – Vertical MacBook Pro Air Stand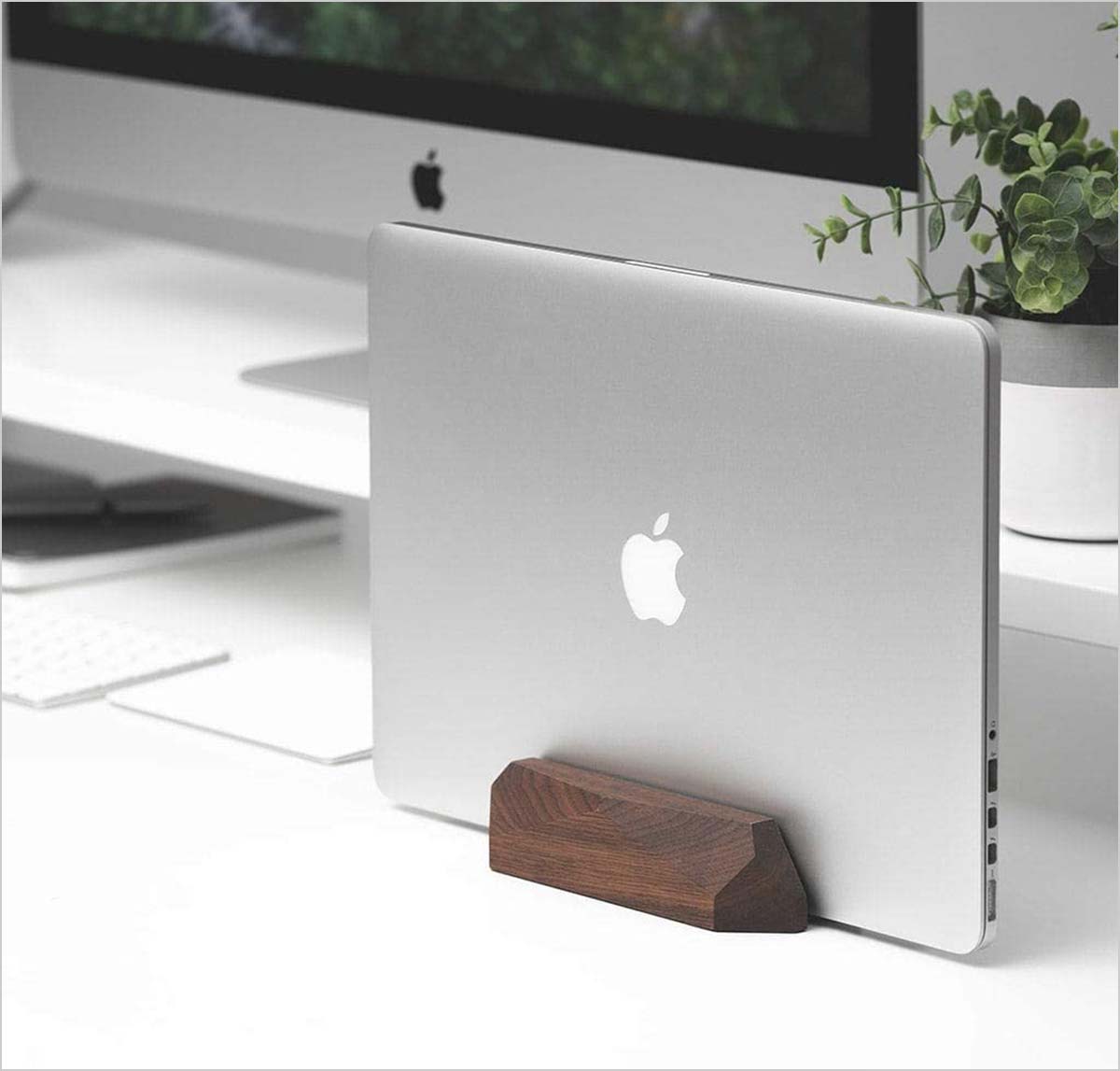 5. Wooden Vertical Laptop Stand, Desktop Dock for Apple MacBook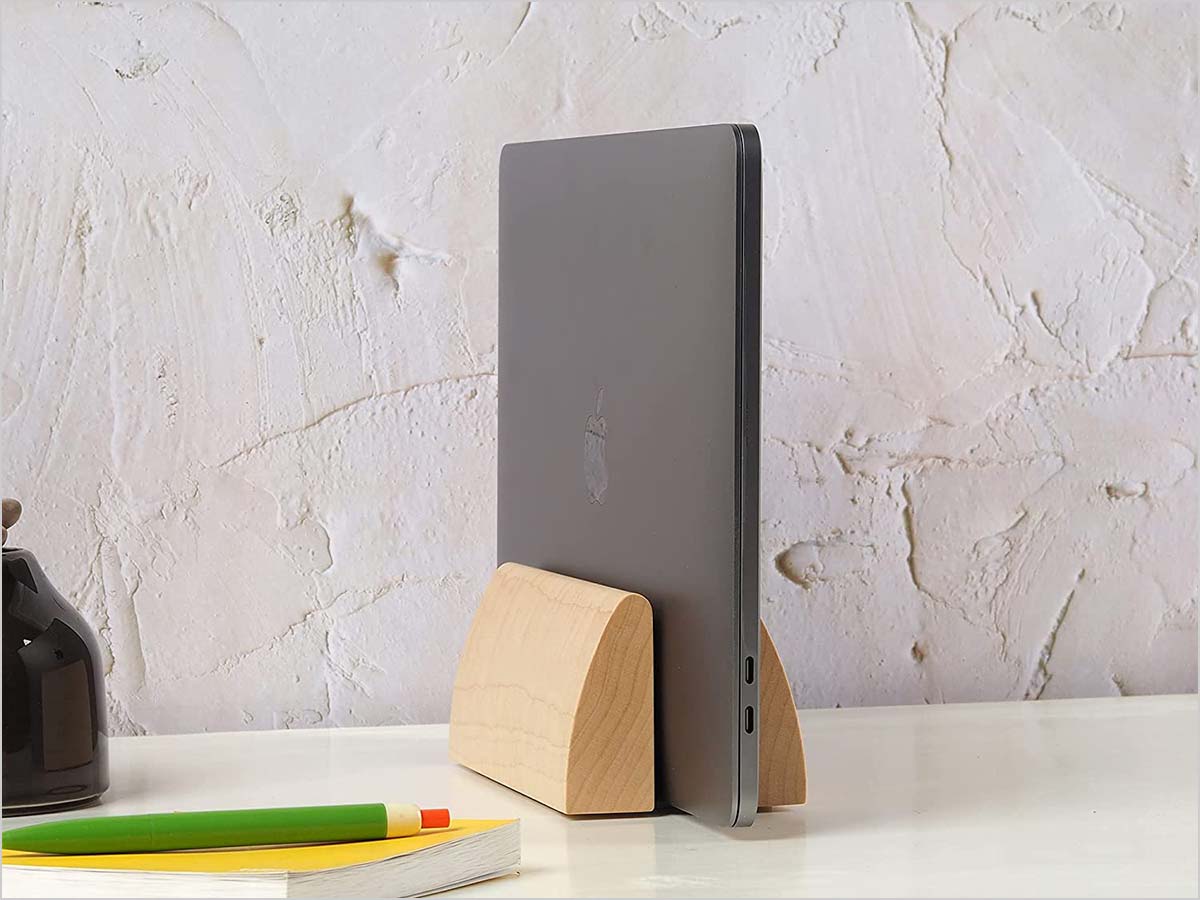 6. Satechi Universal Vertical Aluminum Laptop Stand – Compatible with MacBook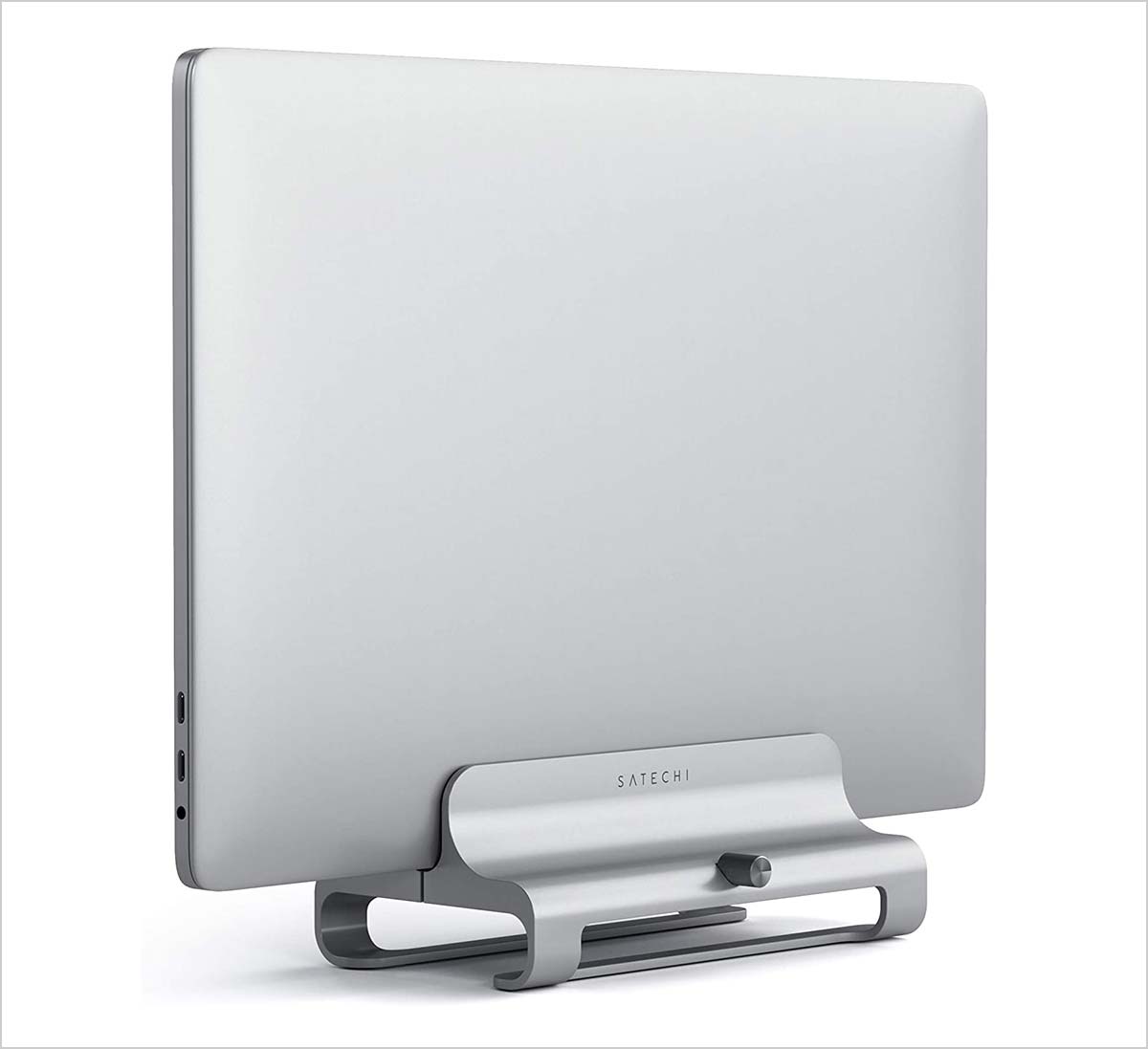 7. HumanCentric Vertical Laptop Stand for Desks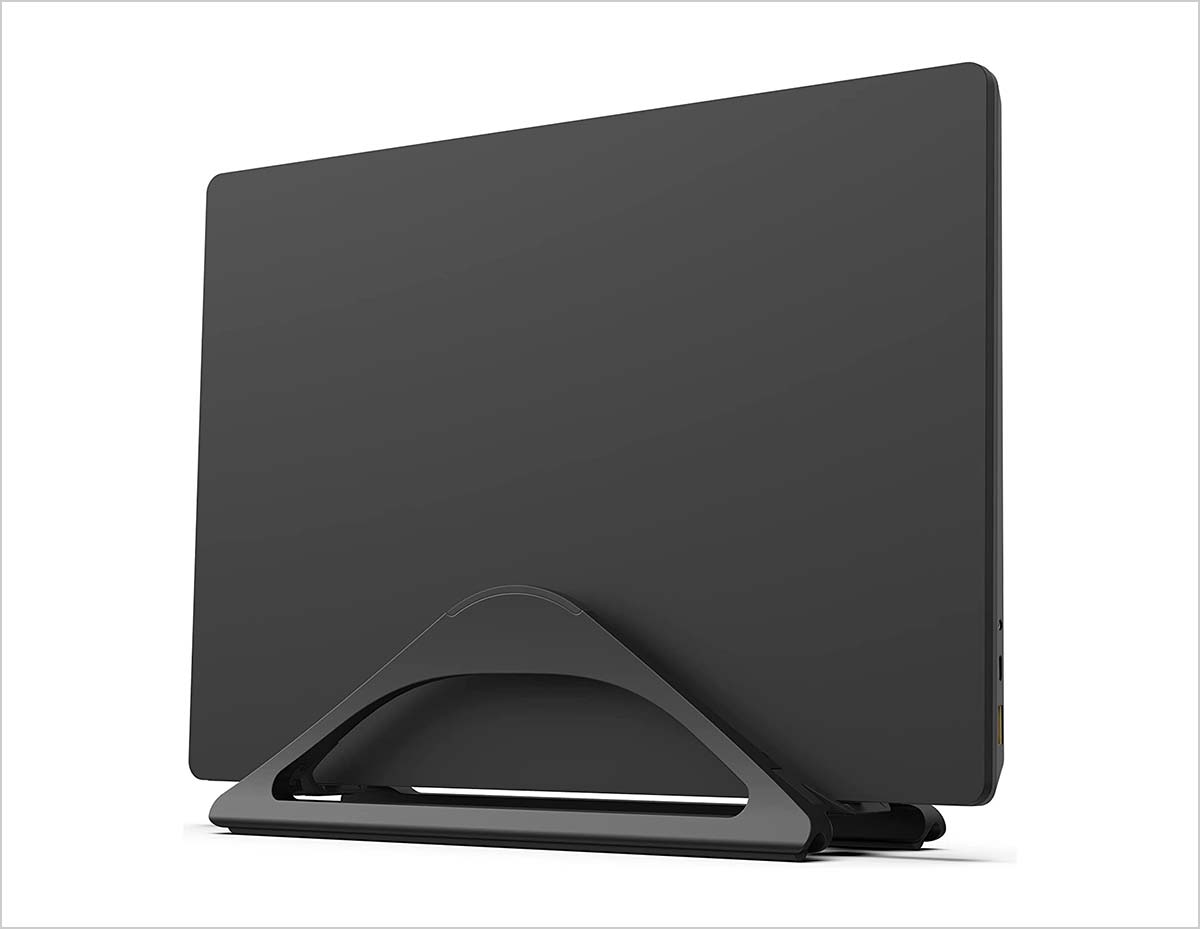 8. Rain Design 10038 mTower Vertical Laptop Stand – Space Gray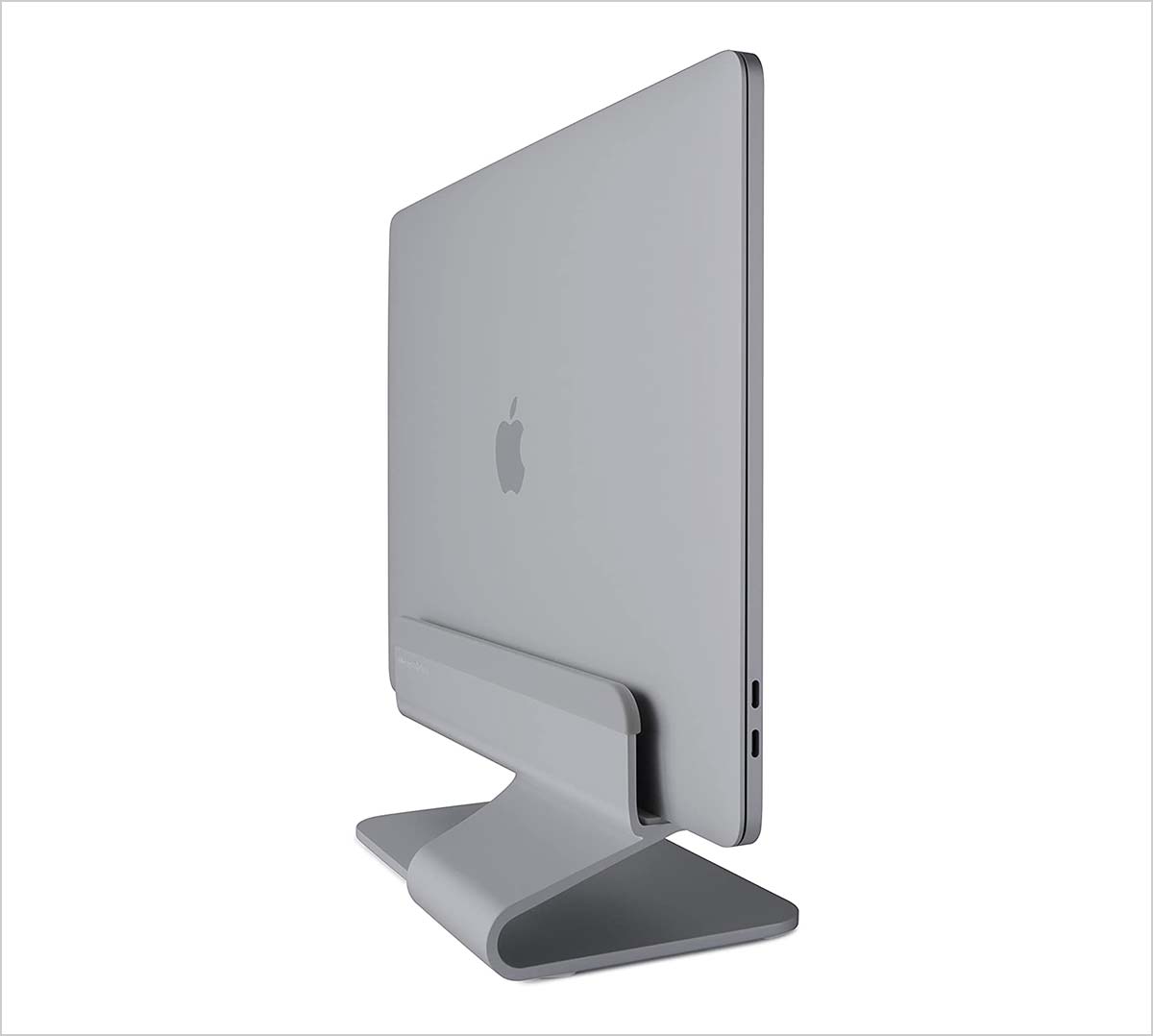 9. HumanCentric Wood Vertical Laptop Stand (Black Walnut)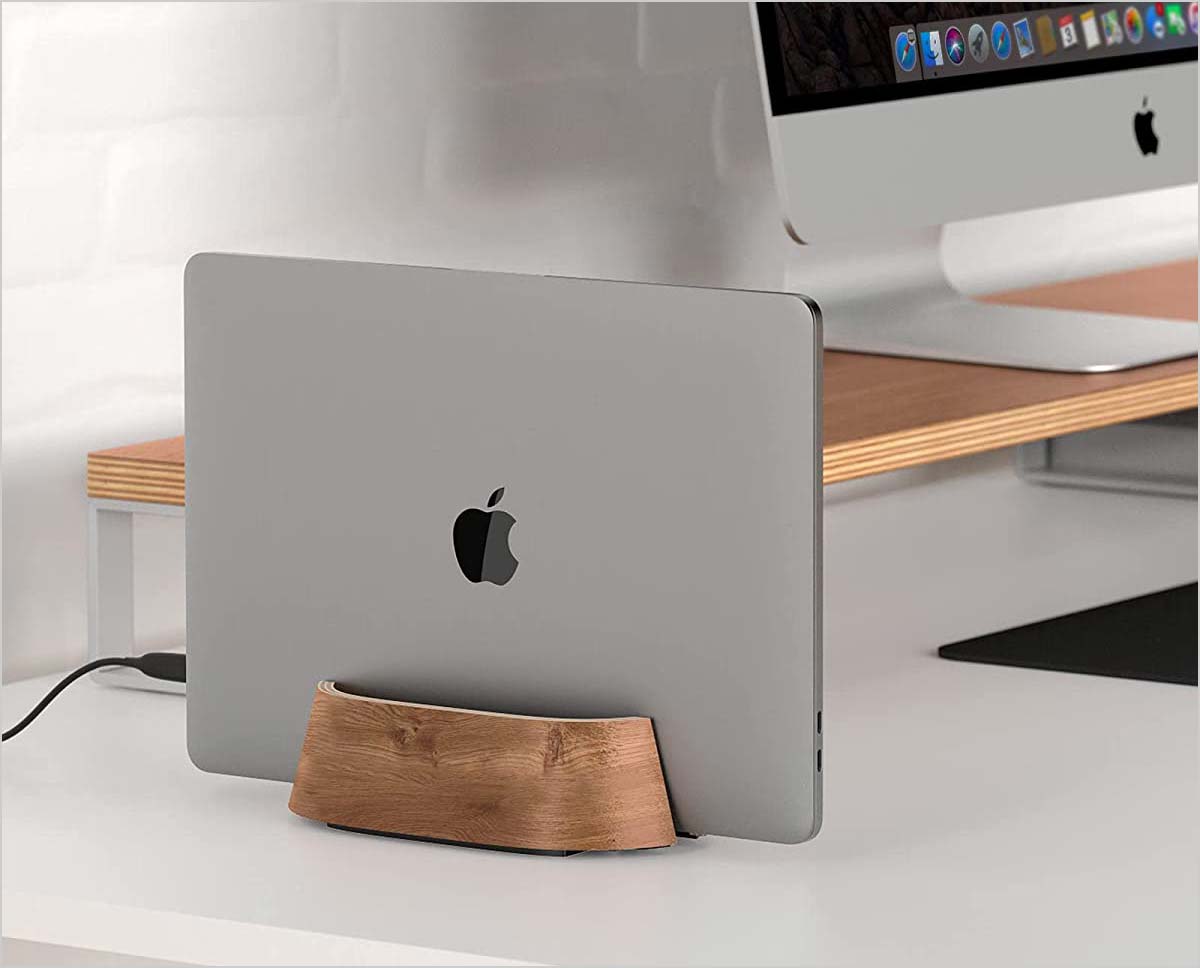 10. Laptop Holder for Desk Compatible with MacBook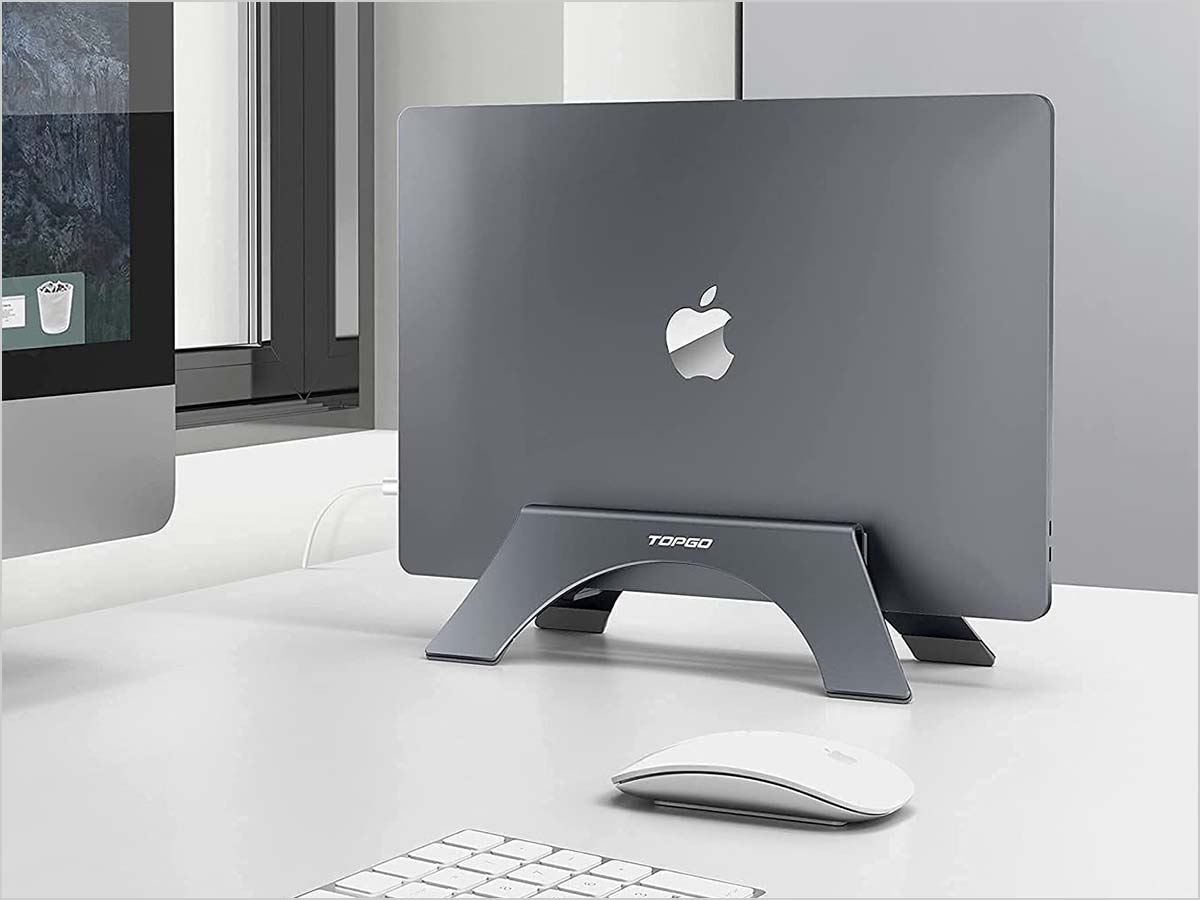 11. SAMDI Laptop Stand, Compatible 3 Slots Vertical Wooden Stand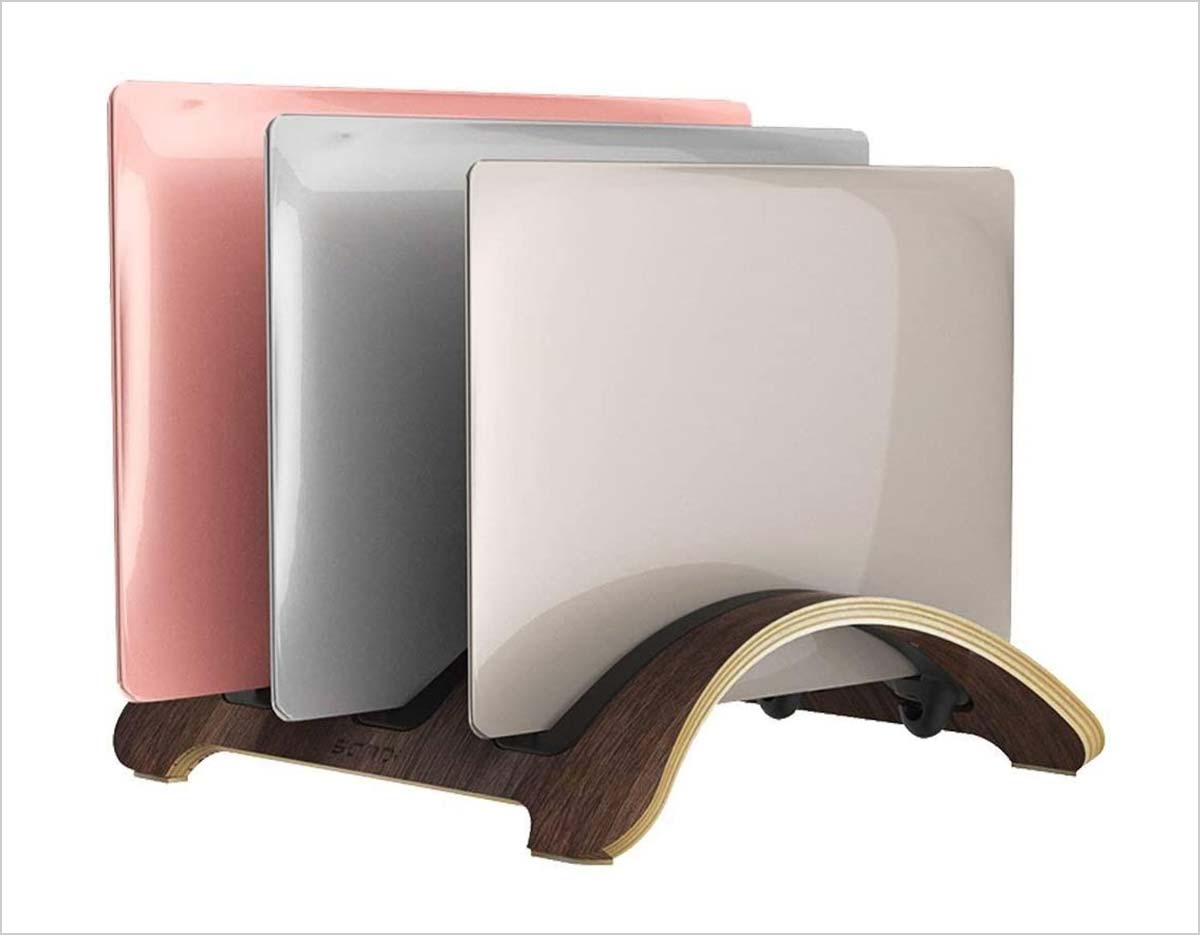 12. HumanCentric Vertical Laptop Stand for MacBook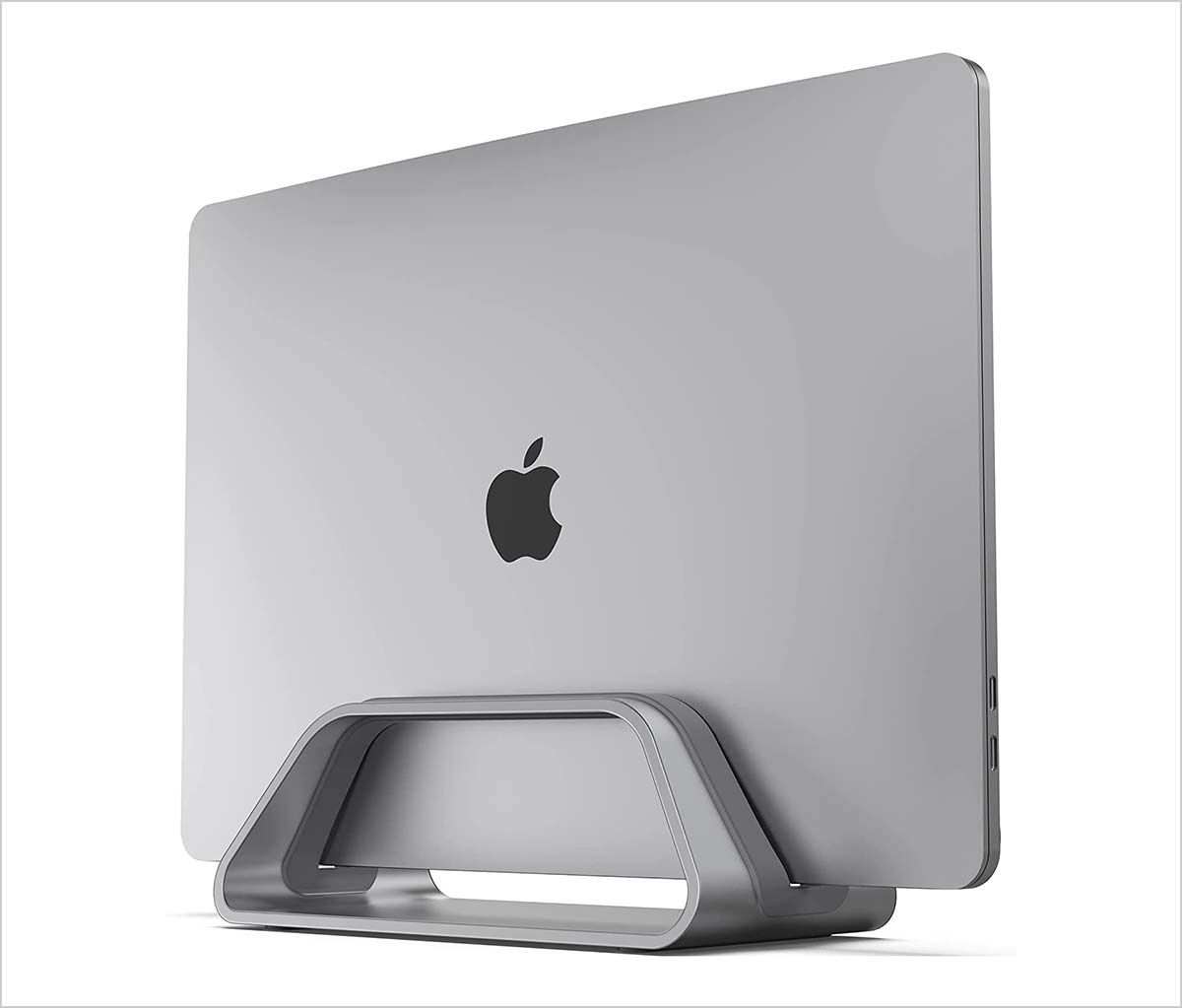 13. Simple Wooden Vertical Tablet Stand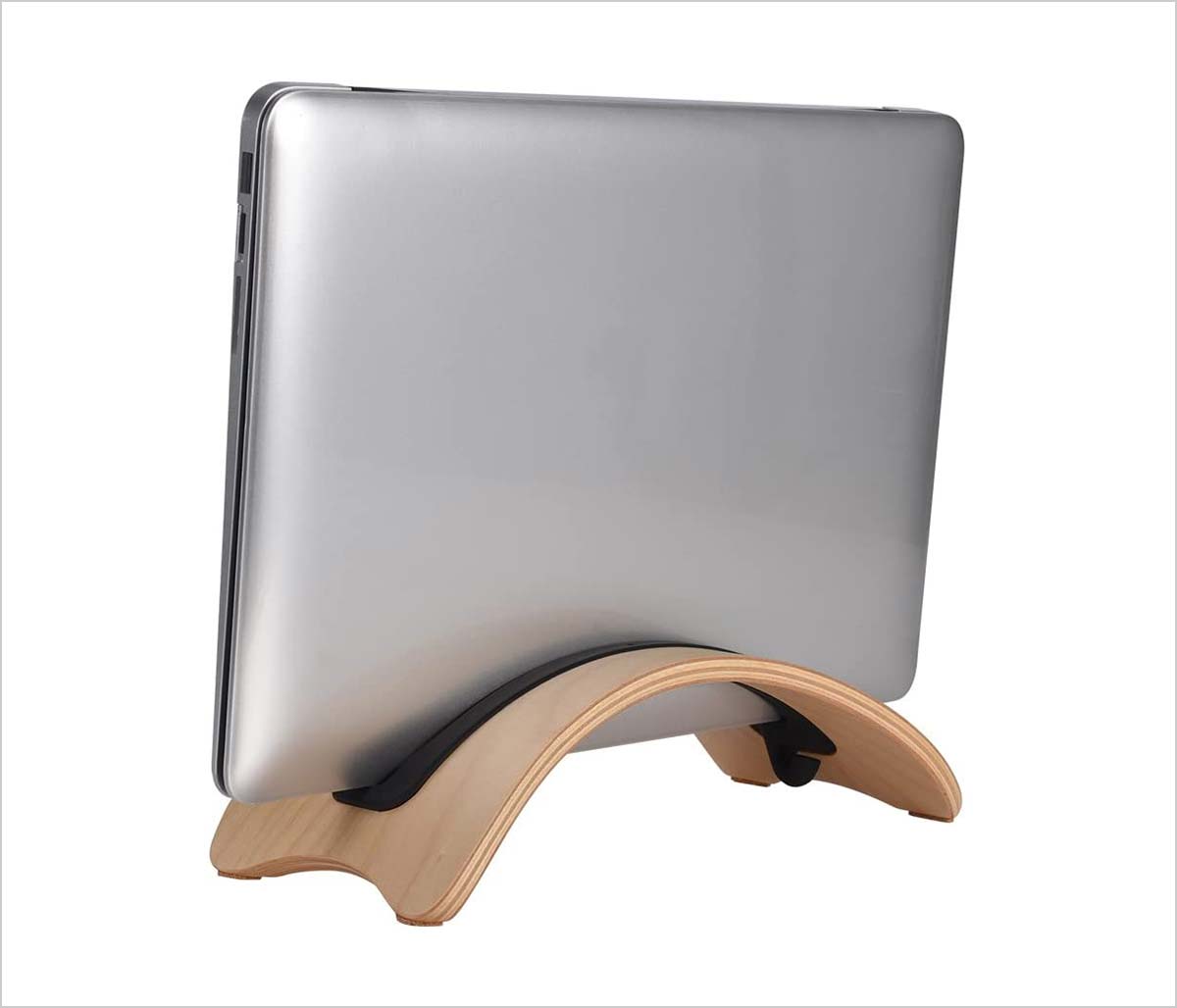 14. Macally Vertical Laptop Stand for Desk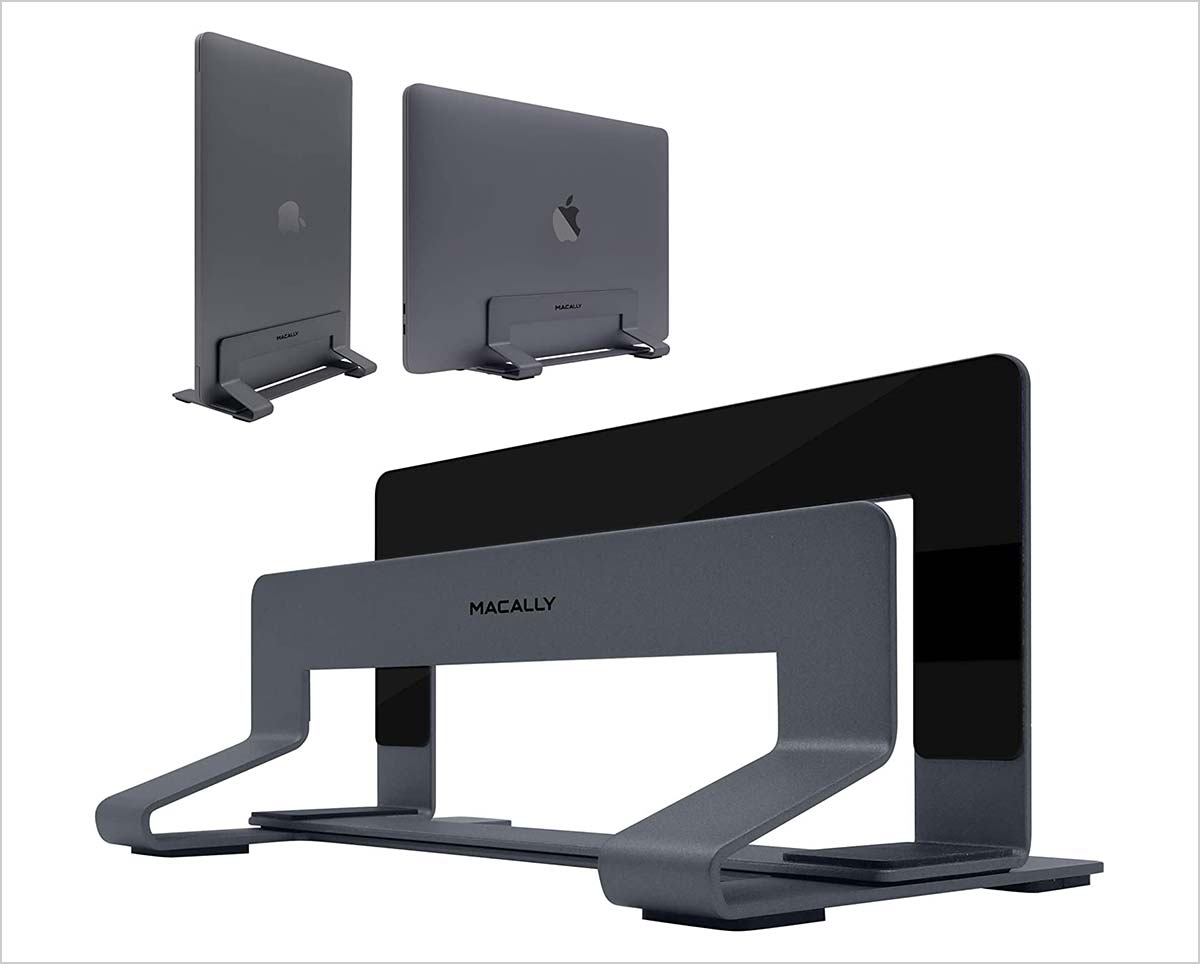 15. Saving Premium Aluminum Laptop Vertical Stand with Anti-Slip Silicone Pads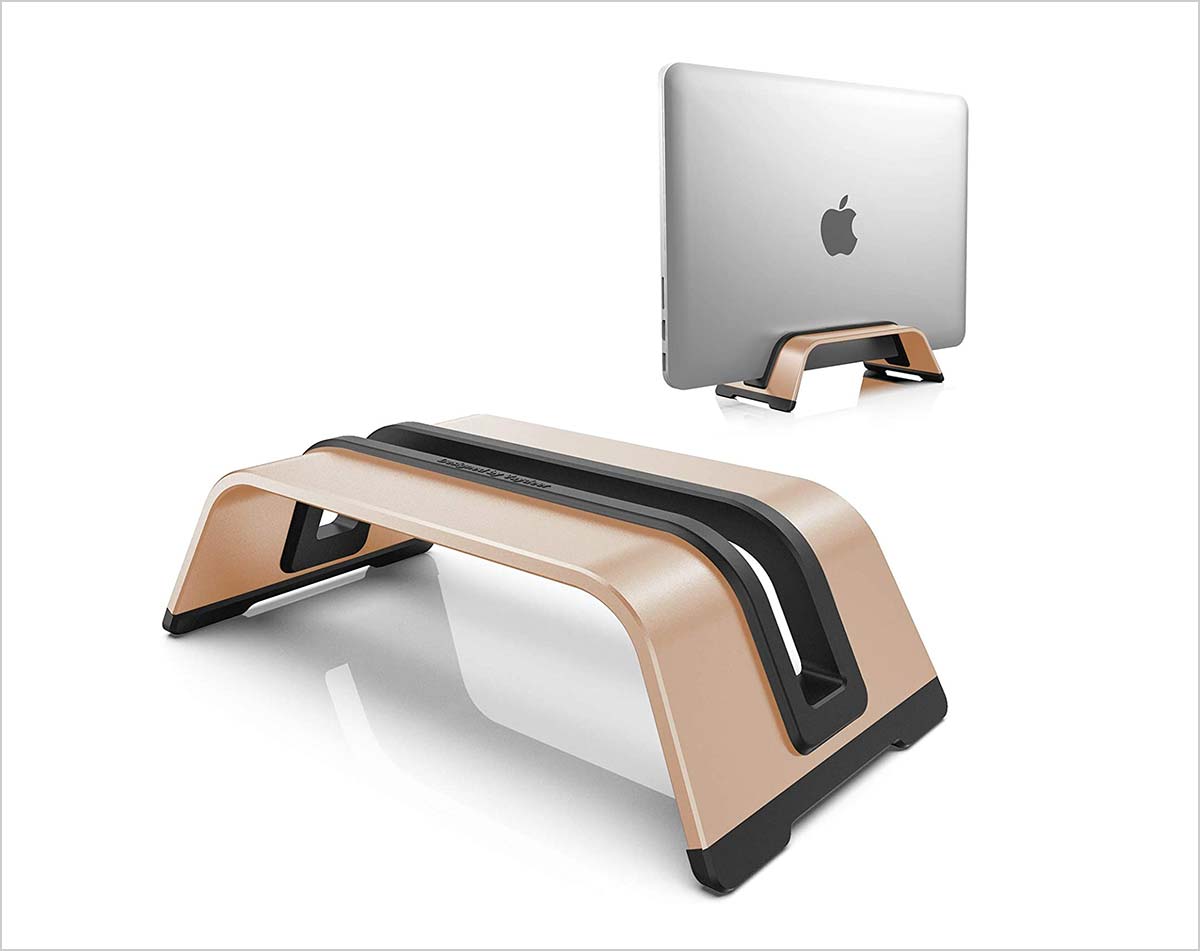 16. Space-Saving Aluminum Desktop Stand Holder with Adjustable Dock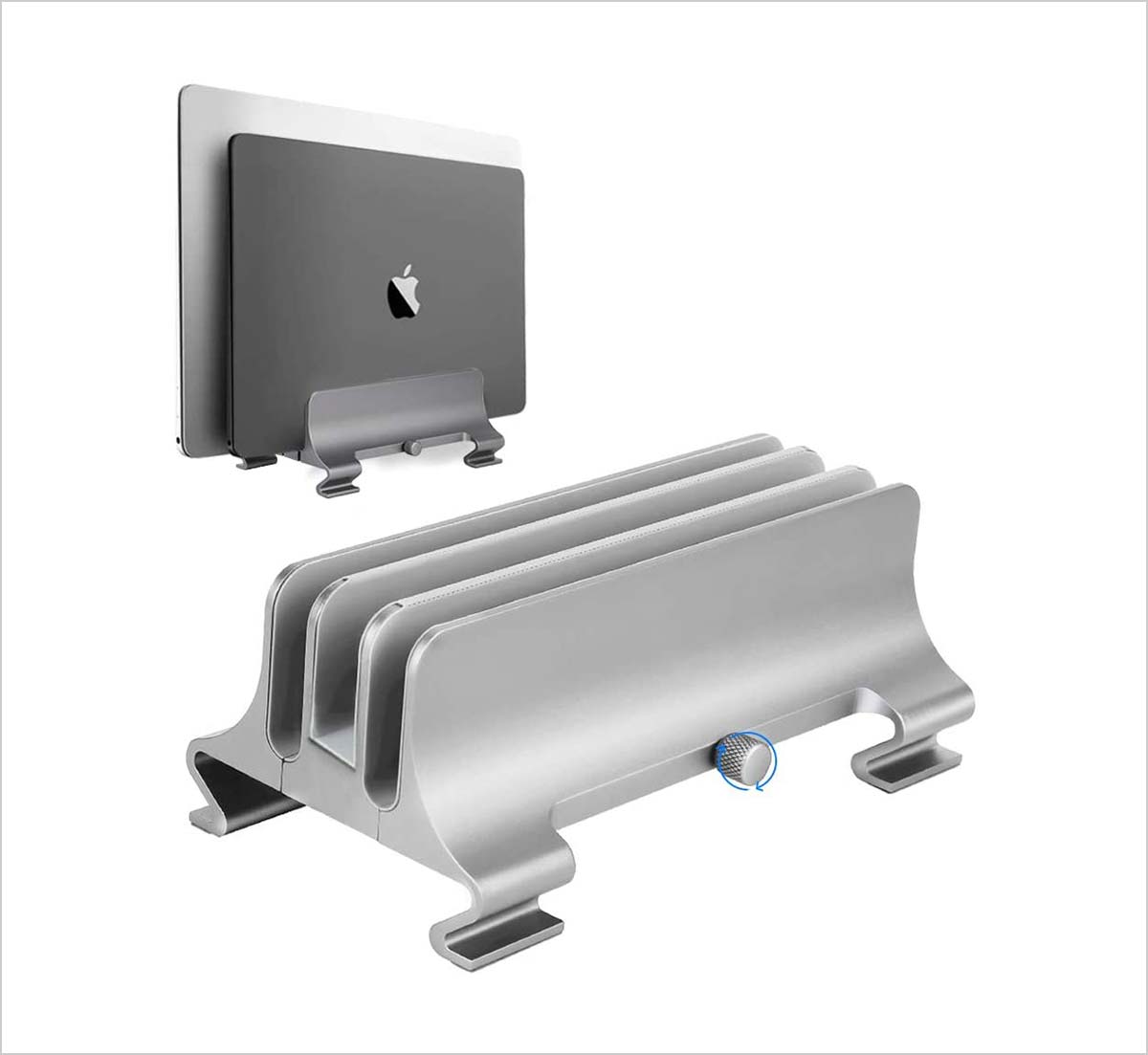 17. Laptop Vertical Stand, ORIGBELIE Aluminum Laptop Dock with 2 Adjustable Brackets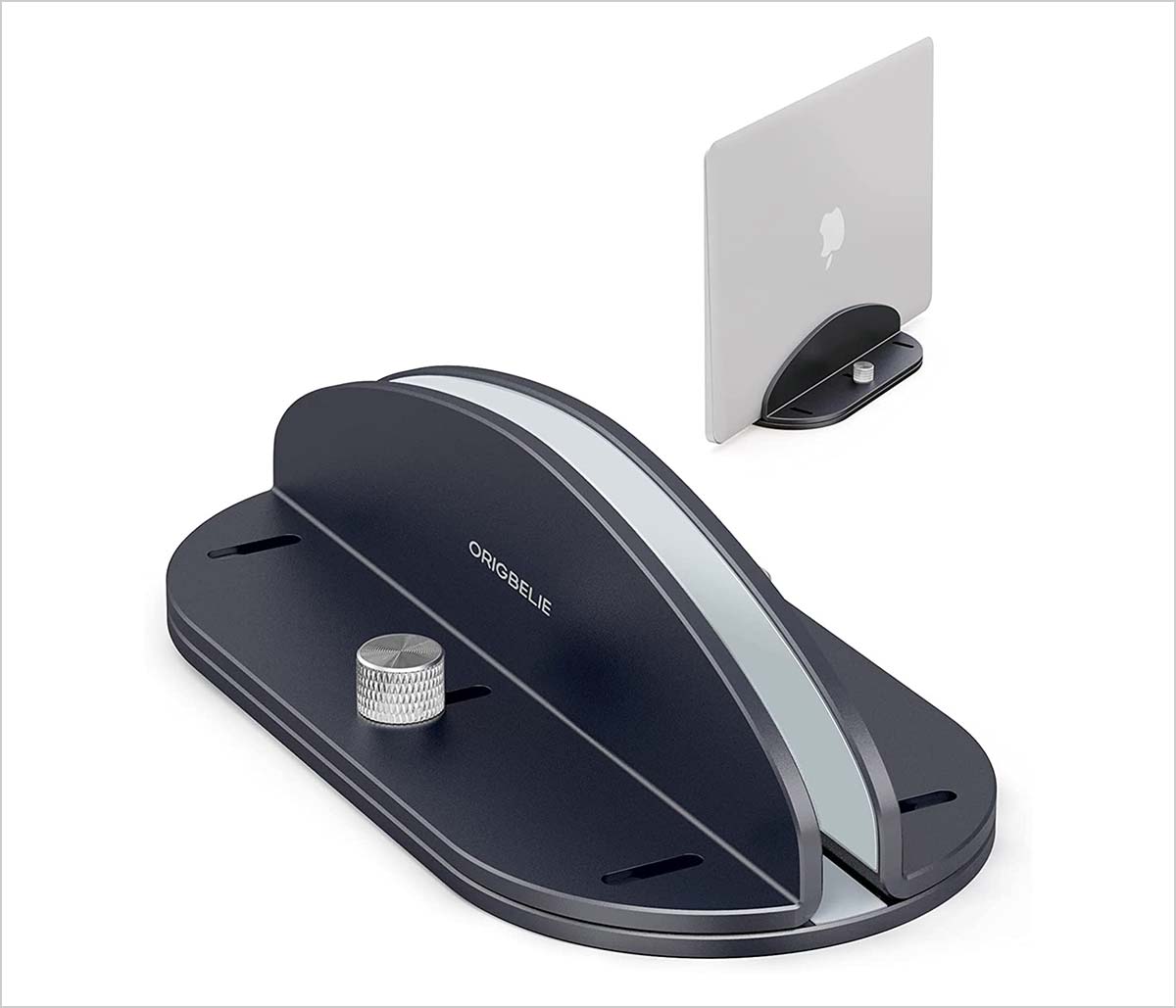 18. Premium Aluminum Vertical Laptop Stand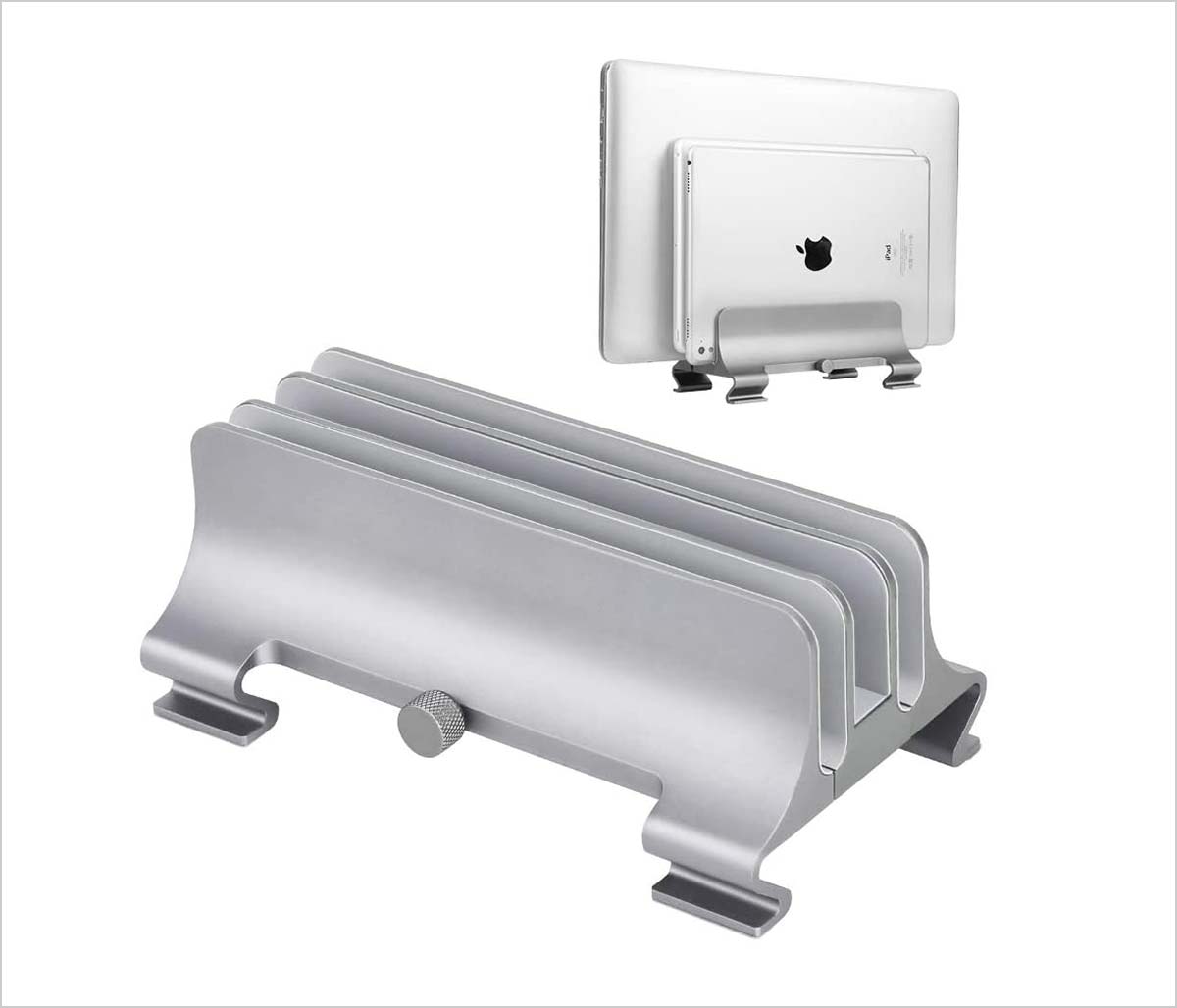 19. Hagibis Vertical Laptop Stand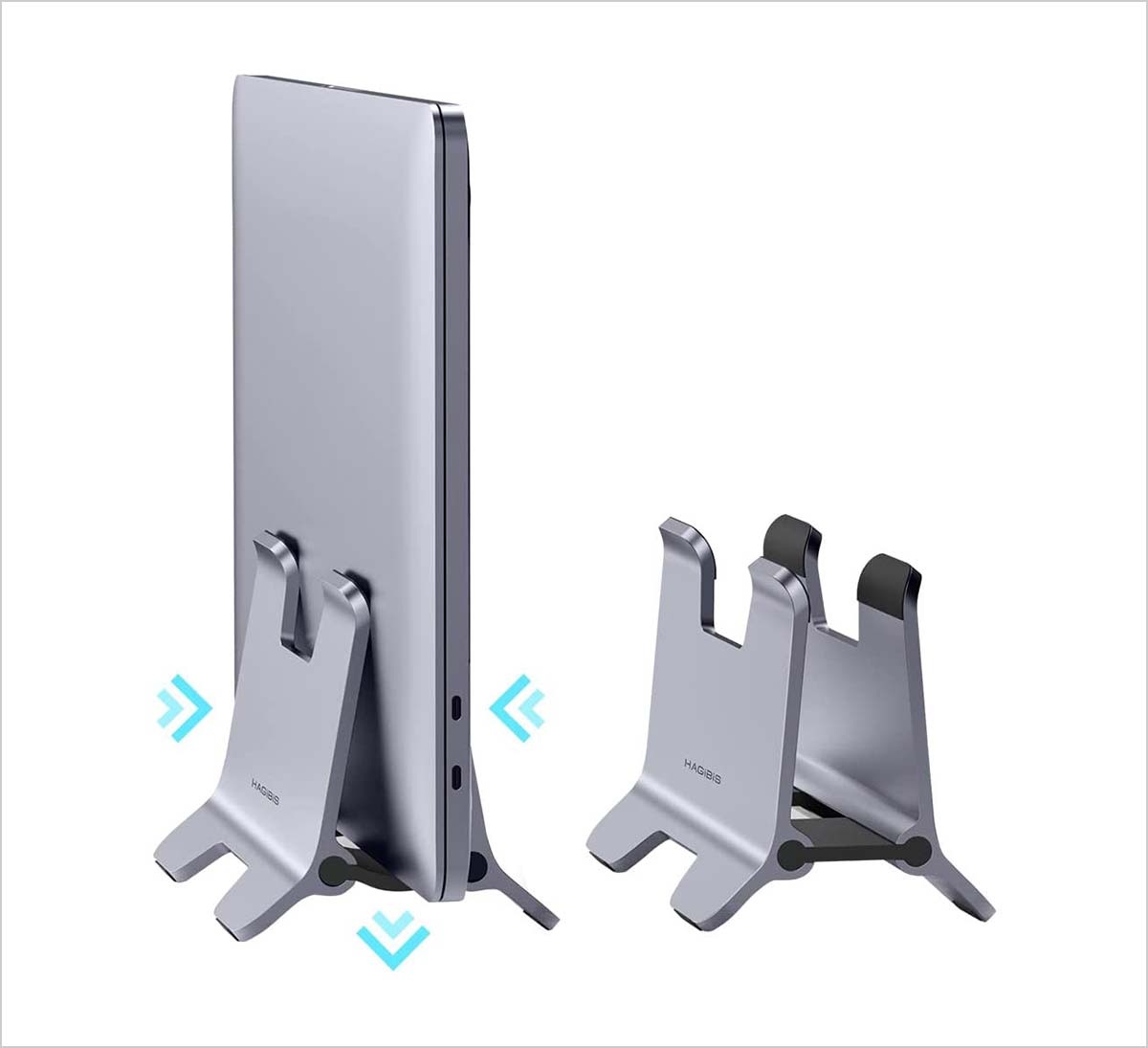 20. Desktop Aluminum MacBook Stand with Adjustable Dock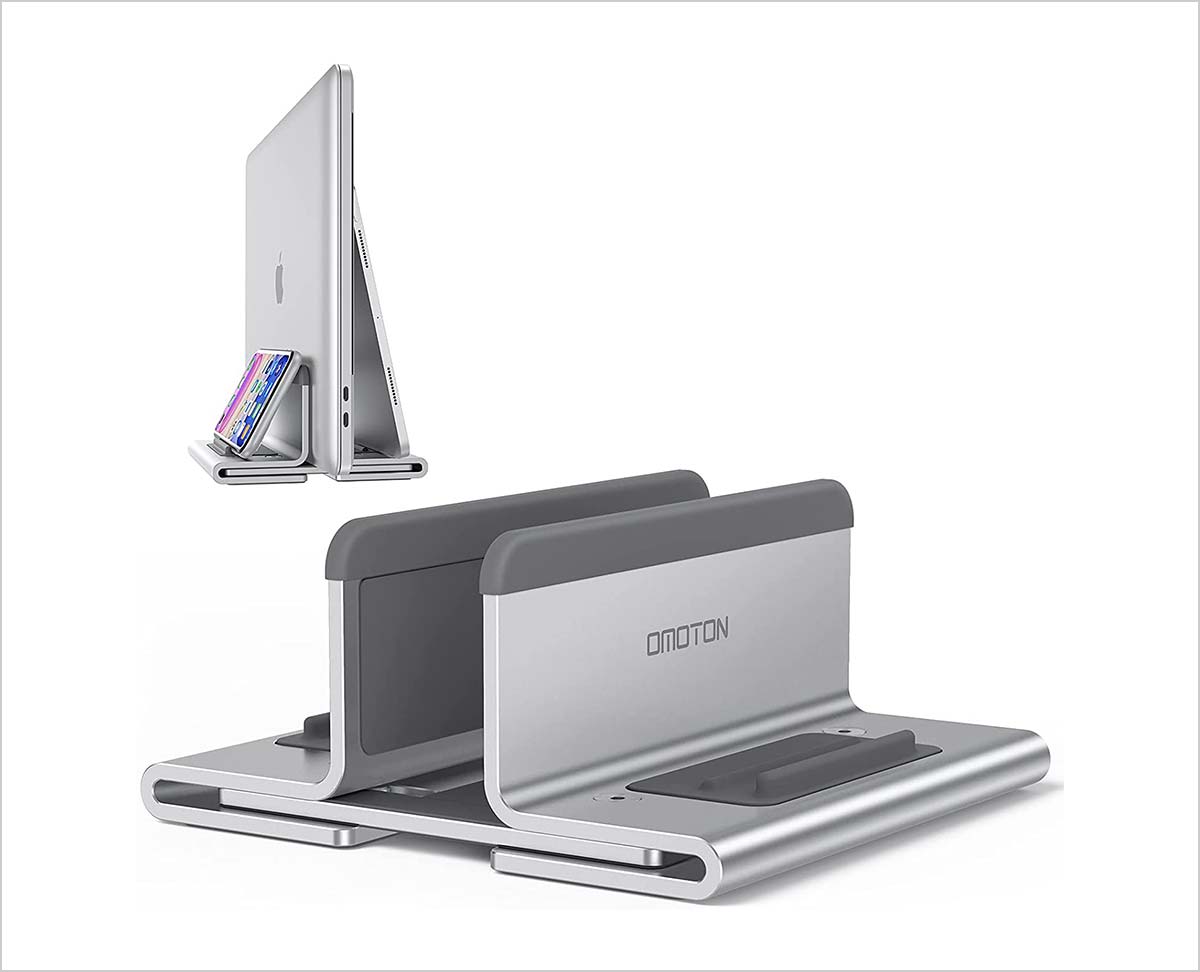 21. Vertical Laptop Stand for Desk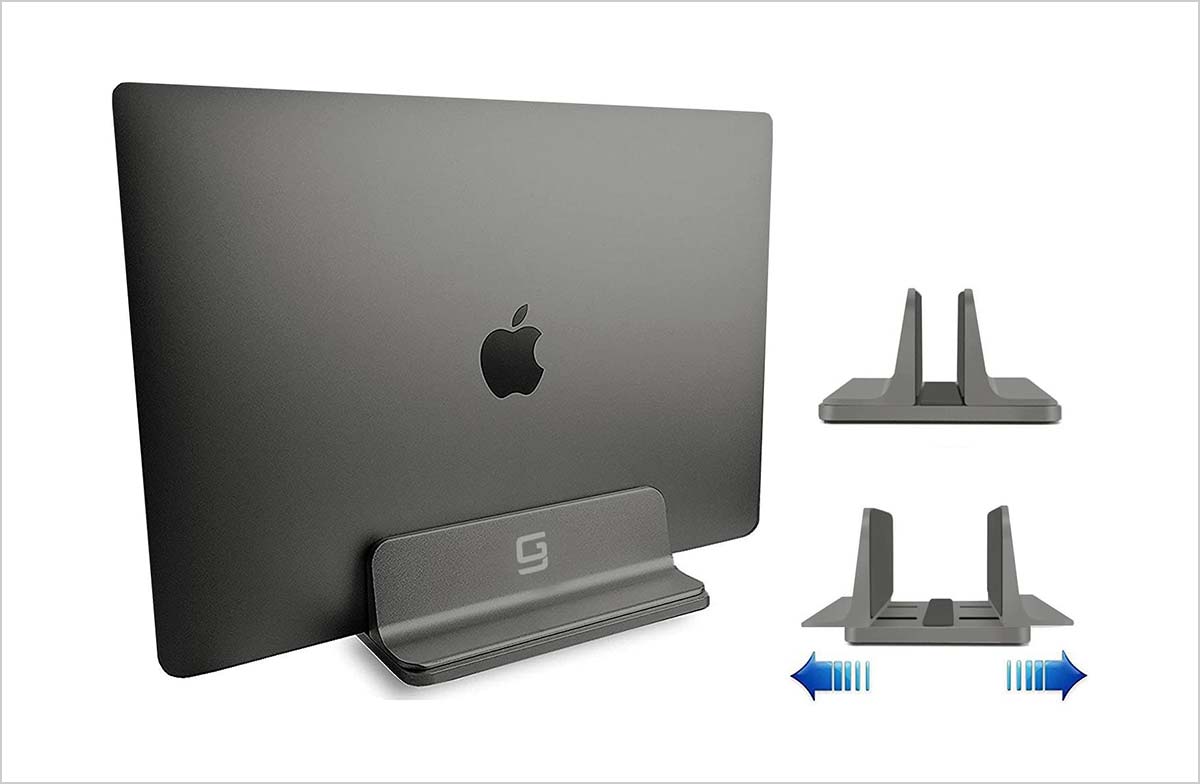 22. UCINNOVATE Vertical Laptop Stand for Desk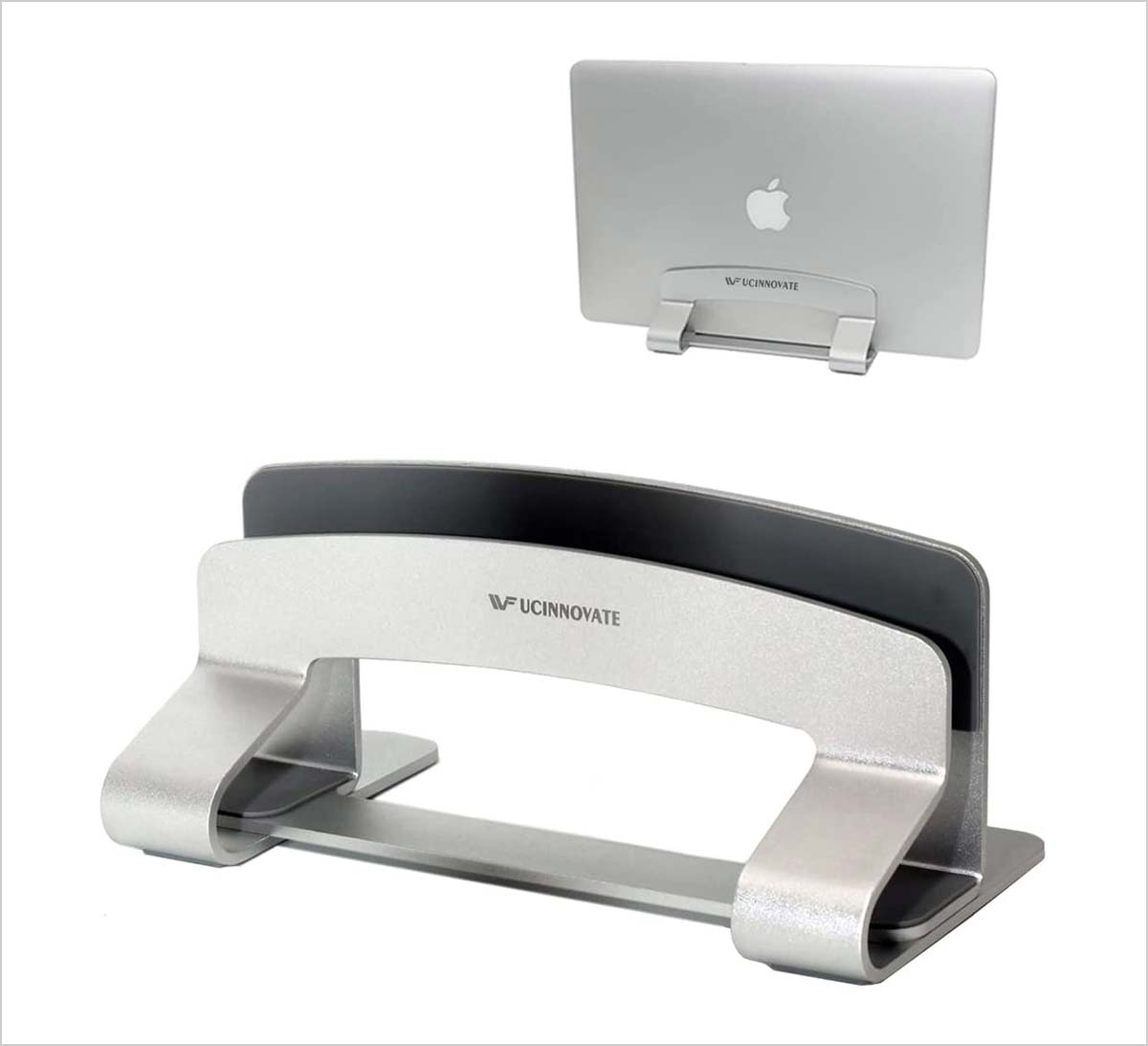 23. MOFT U Lightweight 2-in-1 Vertical Laptop Stand & Anti-Slip Mouse Pad
24. Universal Desktop Stand for Notebook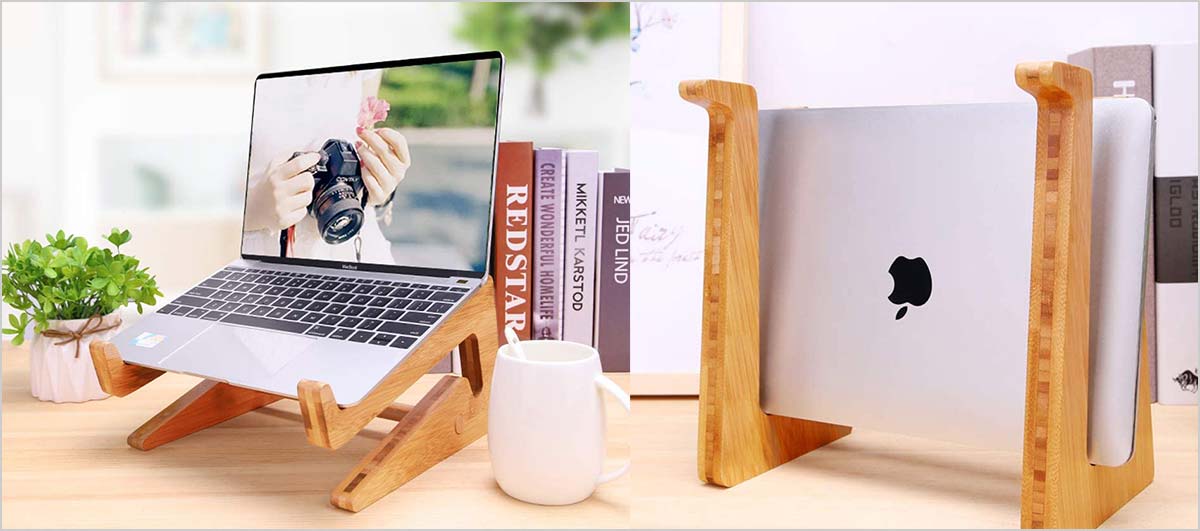 25. Aluminum MacBook Stand Adjustable Desktop Dock 3 in 1
26. Automatic Adjustable Without Tools Laptop Holder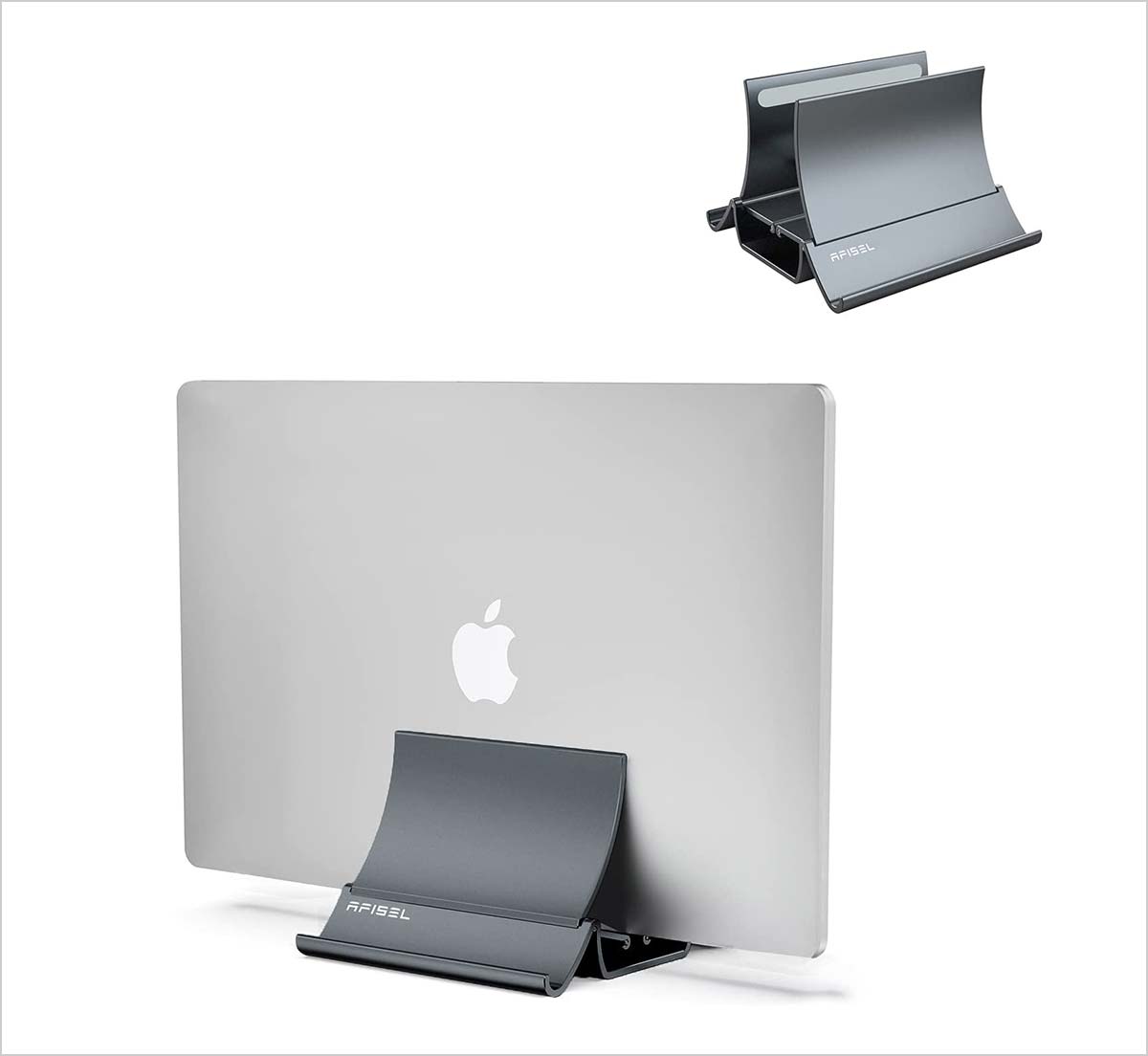 Recommended: