Hi everyone! We hope that your work life and life in general are treating you well and that you are also making the most of our blogs that we happen to share here, for your personal and professional projects, tasks, etc. For our today's blog, we have created this list of the 30 best charging stations for iPhone 15 Pro Max and iPhone 15 Pro to buy and we can bet that you all are going to have a really nice time reading this blog. We can't wait to share everything that you guys need to know in order to make an informed decision about purchasing a charging station for yourselves or for a loved one but before we do that, we would like to take a moment and thank you all for your constant support and love that you shower us with and for always making sure that your friends, family members and favorite colleagues are also reading our blogs and utilizing them for their personal and professional needs. And we hope to see more of that happening in the future as well.
For those of you guys who do not have enough information about charging stations for iPhones or any smartphone device for that matter, we would like you guys to make sure that you read this part of our blog very carefully so that you can get your hands on one of the best charging stations for your iPhone 15 Pro Max 15, 14, 13, & 12 Series. A charging station for phones is basically a wireless smart device that offers an electronic pad that has to touch a phone to charge it. This system or charging station basically works by creating a small electromagnetic field between the charging station and the smart device itself. And to add in a little bit of technical information, we would like to say that this process is basically known as 'inductive charging' which allows wireless transfer of energy between two devices.
Although there are multiple companies in the market that are manufacturing the charging stations for iPhones but you have to make sure that you only spend your money on the devices that won't make you regret your decision in any sense of the word. The 30 best charging stations that you are going to check out through our blog today offer MagSafe as the connecter type meaning that everything that you are going to be charging by using these charging stations will not only be safe to charge this purchase will also be worth the money.
We also want you guys to know that these charging stations are only compatible with Apple Watch Ultra, Apple Watch Ultra 2 as well as AirPods Pro (1st and 2nd Generation), AirPods (2nd and 3rd Generation) as well as with your iPhone 15 Pro Max and iPhone 15 Pro. In addition to that, you guy should also know that there is a nice and seamless system that will help you charge your phone and other Apple devices for example; you can very easily place your iPhone onto the charging stand and the super powerful magnetic alignment will ensure that your device is seamlessly attached to the center of the wireless charging stand. Allow us to also share this interesting information about the charging stations with you guys with the charging station, you can also charge 3 of your devices at the same time including your Apple Watch, AirPods as well as your iPhone 15 Pro Max or iPhone 15 Pro. Know that the manufacturers have also included a 30W power adaptor and a 4ft cable with the wireless charging stand station so that it can supply the current to all the devices and also support fast charging without any compromise on literally anything for that matter.
These charging stations are built using passive cooling materials inside such as thermally conductive silicone and metal radiators which keep the stations cool; this allows a nice mechanism in place rather than installing built-in fans in the device. Now is your time to check out these fully stable and powerful charging stations for your iPhone 15 Pro Max or iPhone 15 Pro and get the one you like the best.
That is all for today, you guys! We hope that you not only had a really nice time reading the blog but that you will also share your valuable feedback with us in the comments section down below. Also, don't forget to let us know about your special requests so that we can work on them and be back here soon with your requested content and more. Until then, continue reading our blogs and sharing them with the people that you love and care for.
30 Best Charging Stations For iPhone 15 Pro Max, 15, 14, 13, & 12 Series
1. Charging Station for Apple Multiple Devices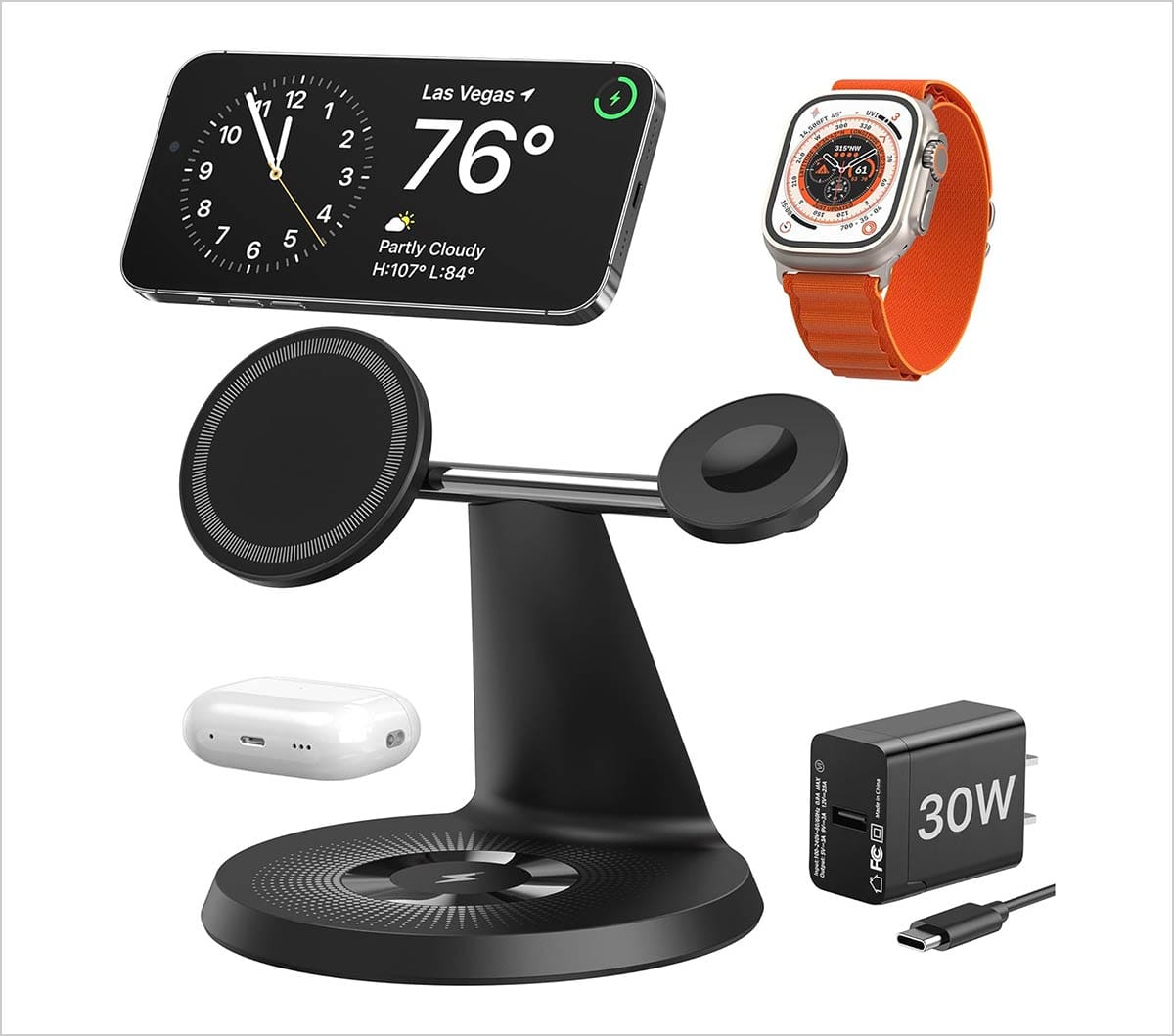 2. Wireless Charging Station, 3 in 1 Wireless Charger Stand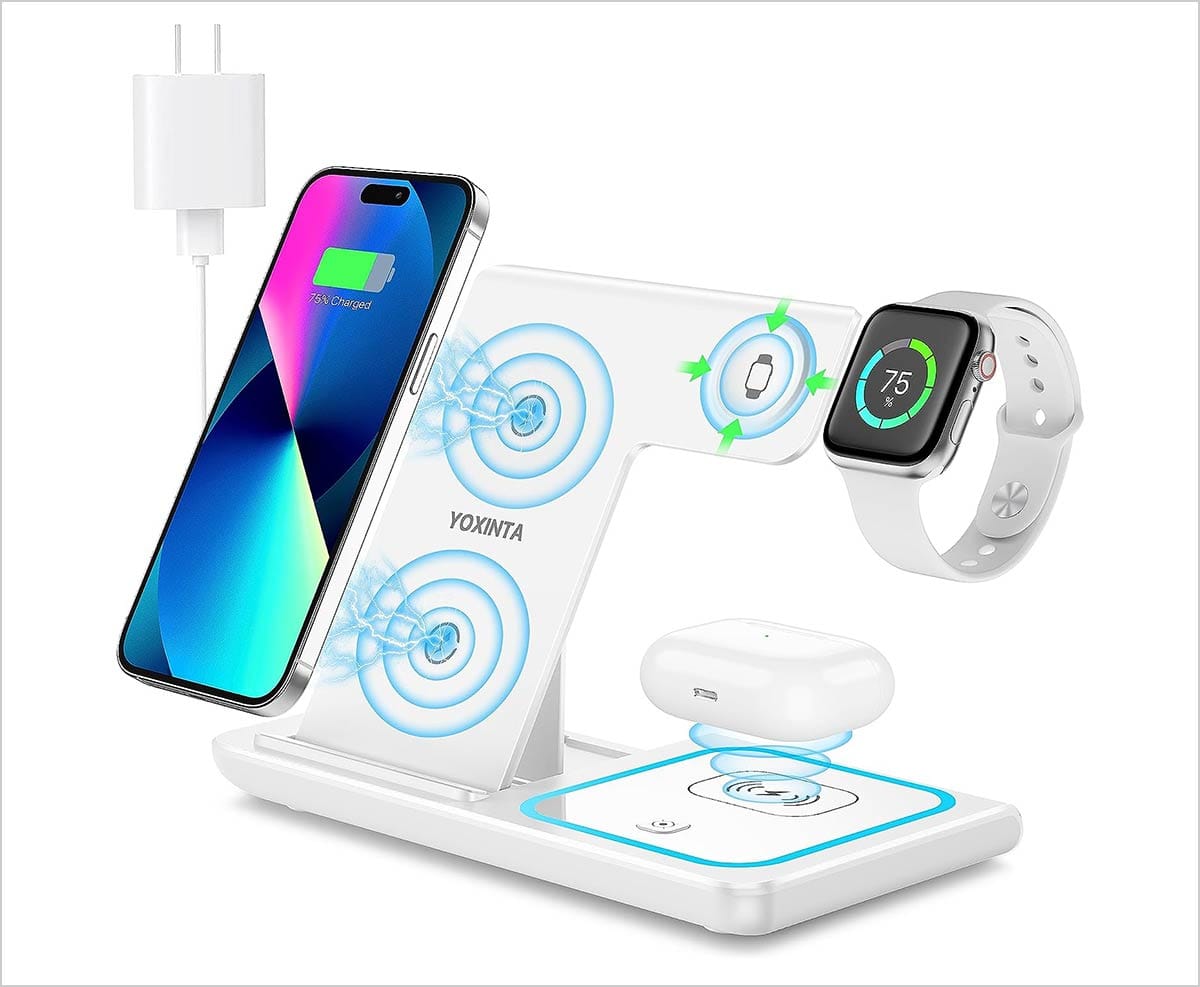 3. Charging Station for Apple Multiple Devices – 3 in 1 Foldable Magnetic Wireless Charger Dock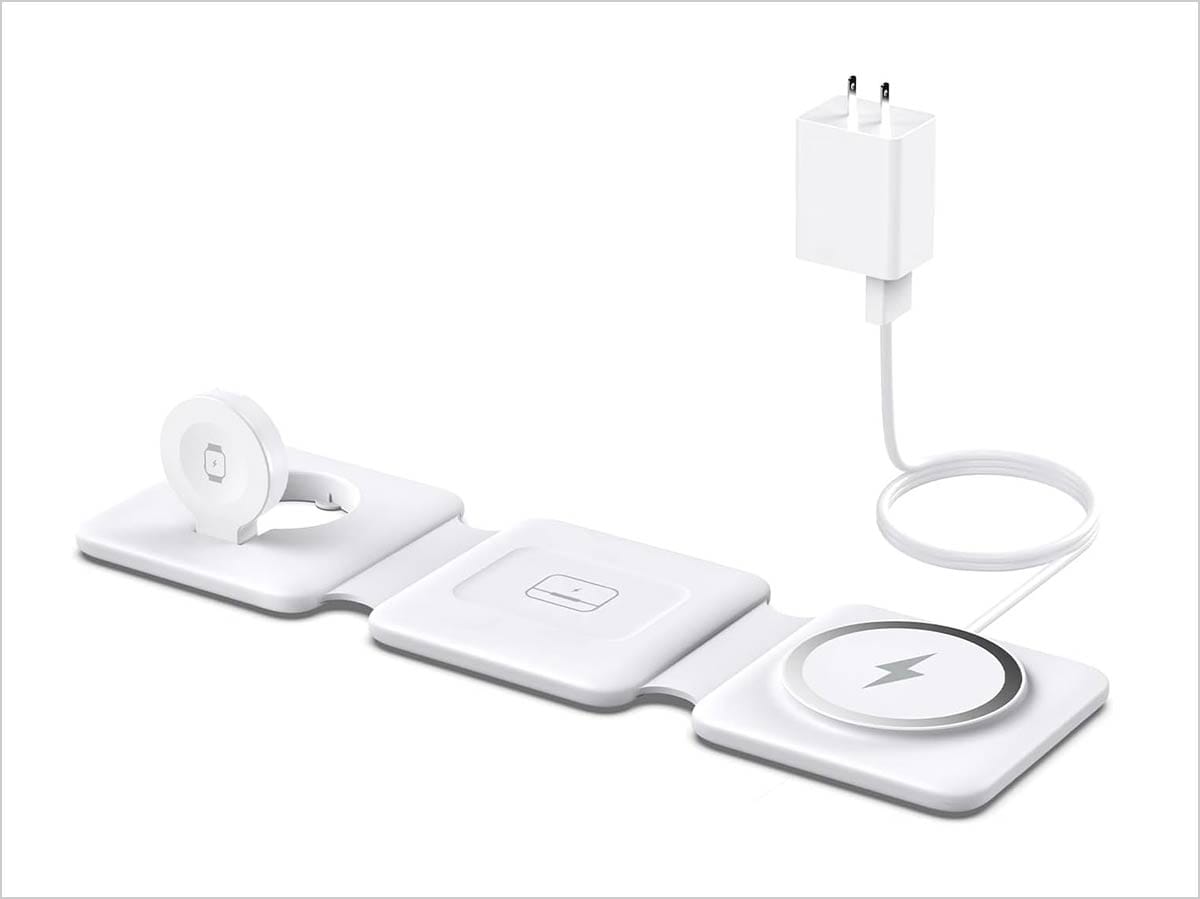 4. Bauhoo Charging Station for Apple Multiple Devices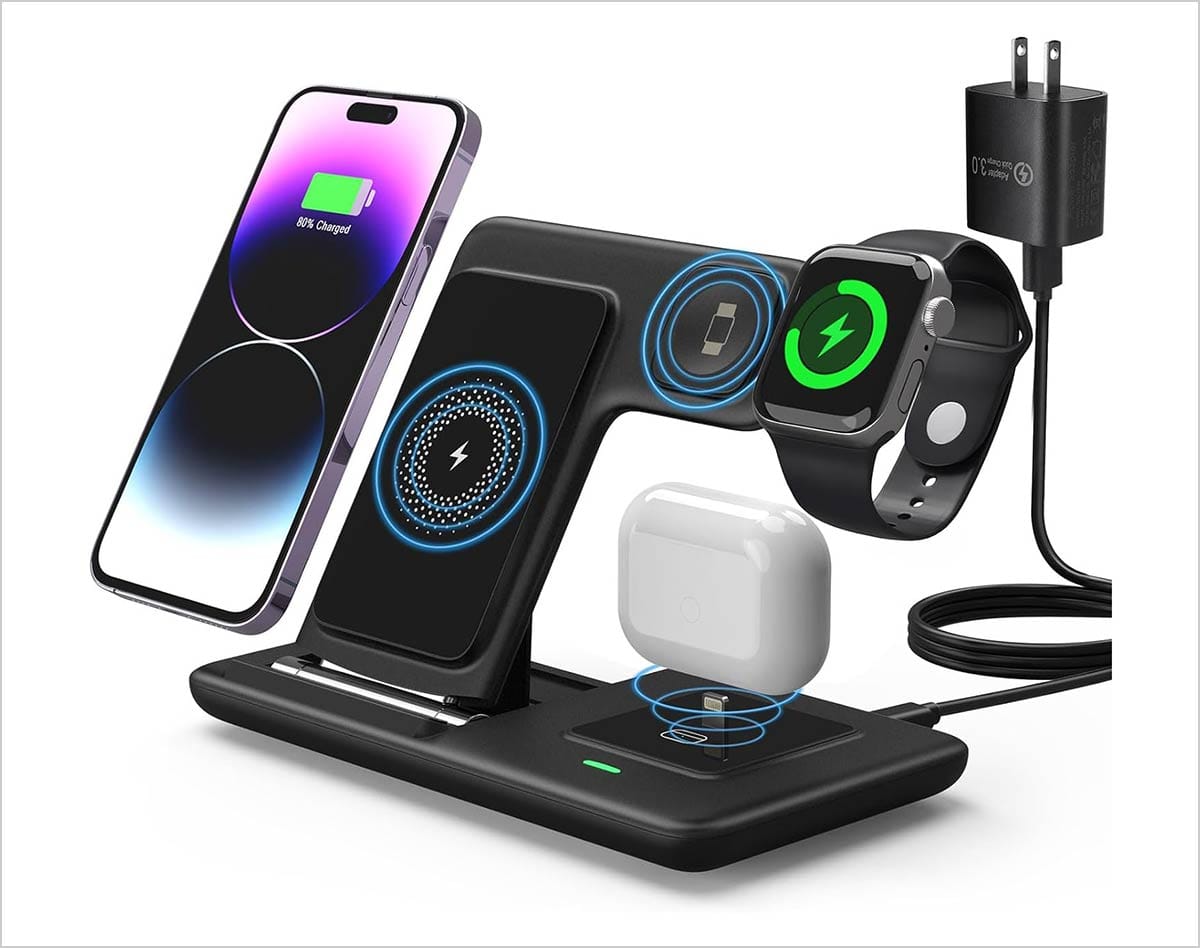 5. 3 in 1 Charging Station for iPhone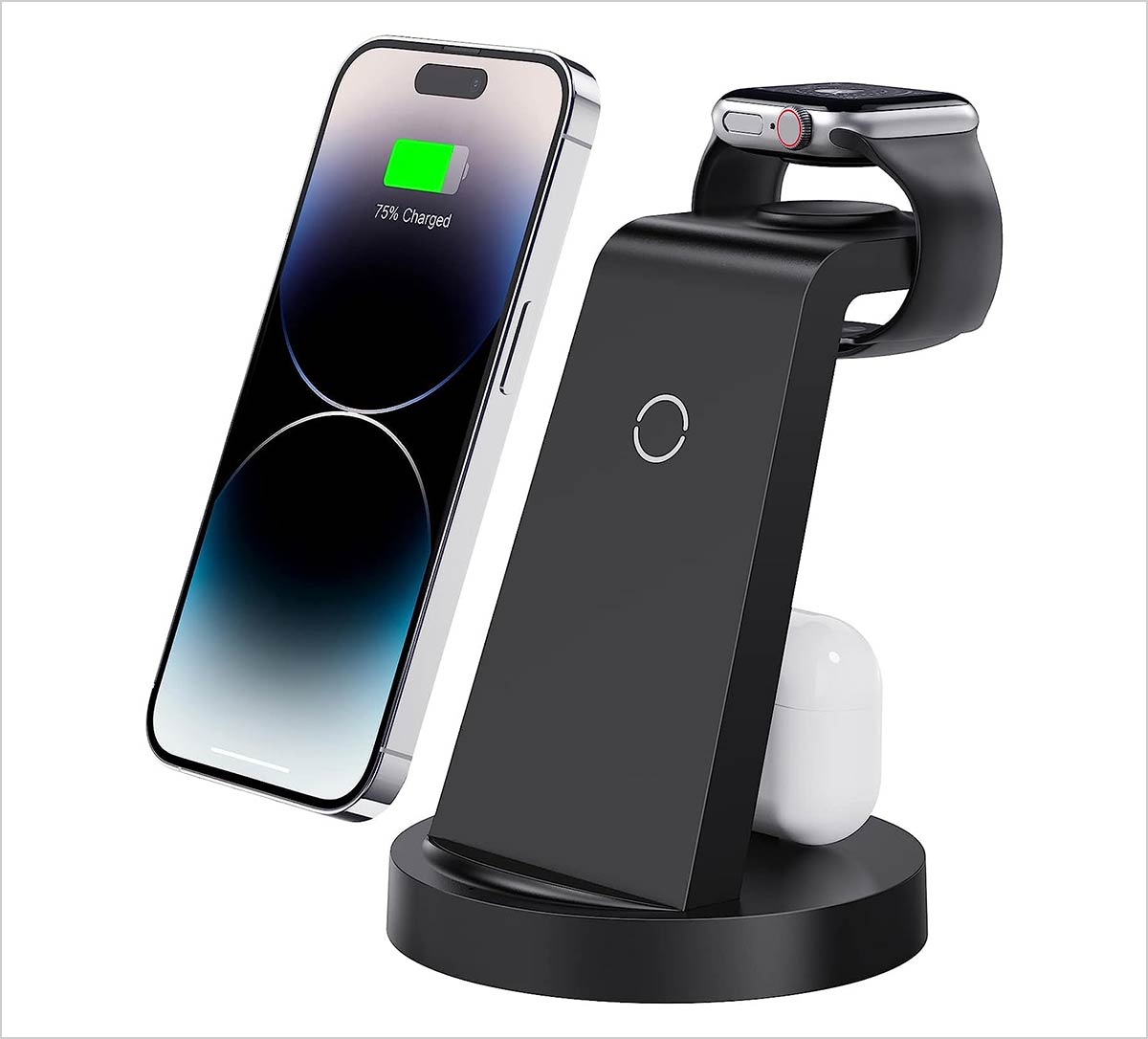 6. JARGOU 3 in 1 Wireless Charging Station Wireless Charger for iPhone 15 14 13 12 11 Pro Max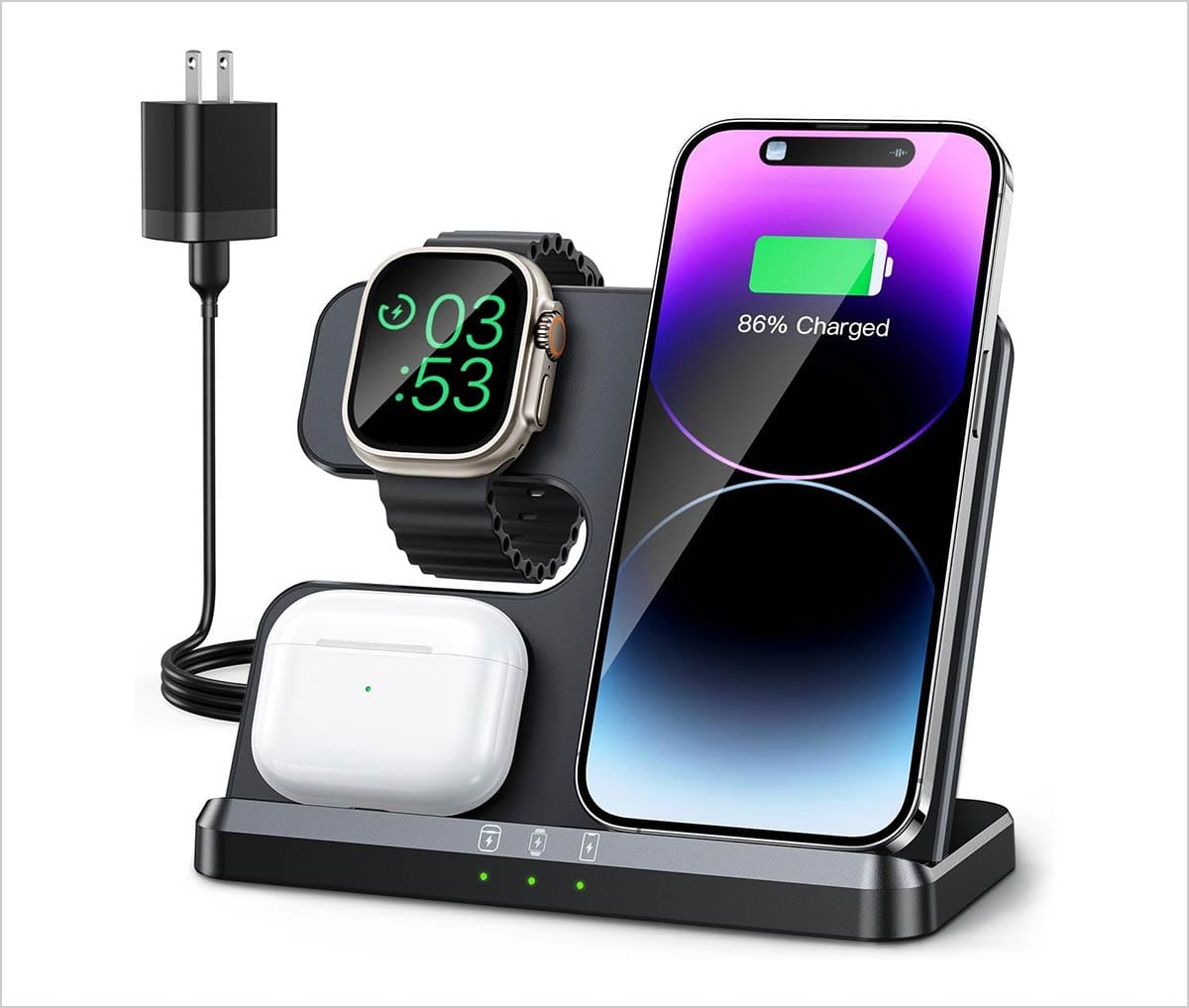 7. 100W Aluminum Alloy Charging Station for Multiple Devices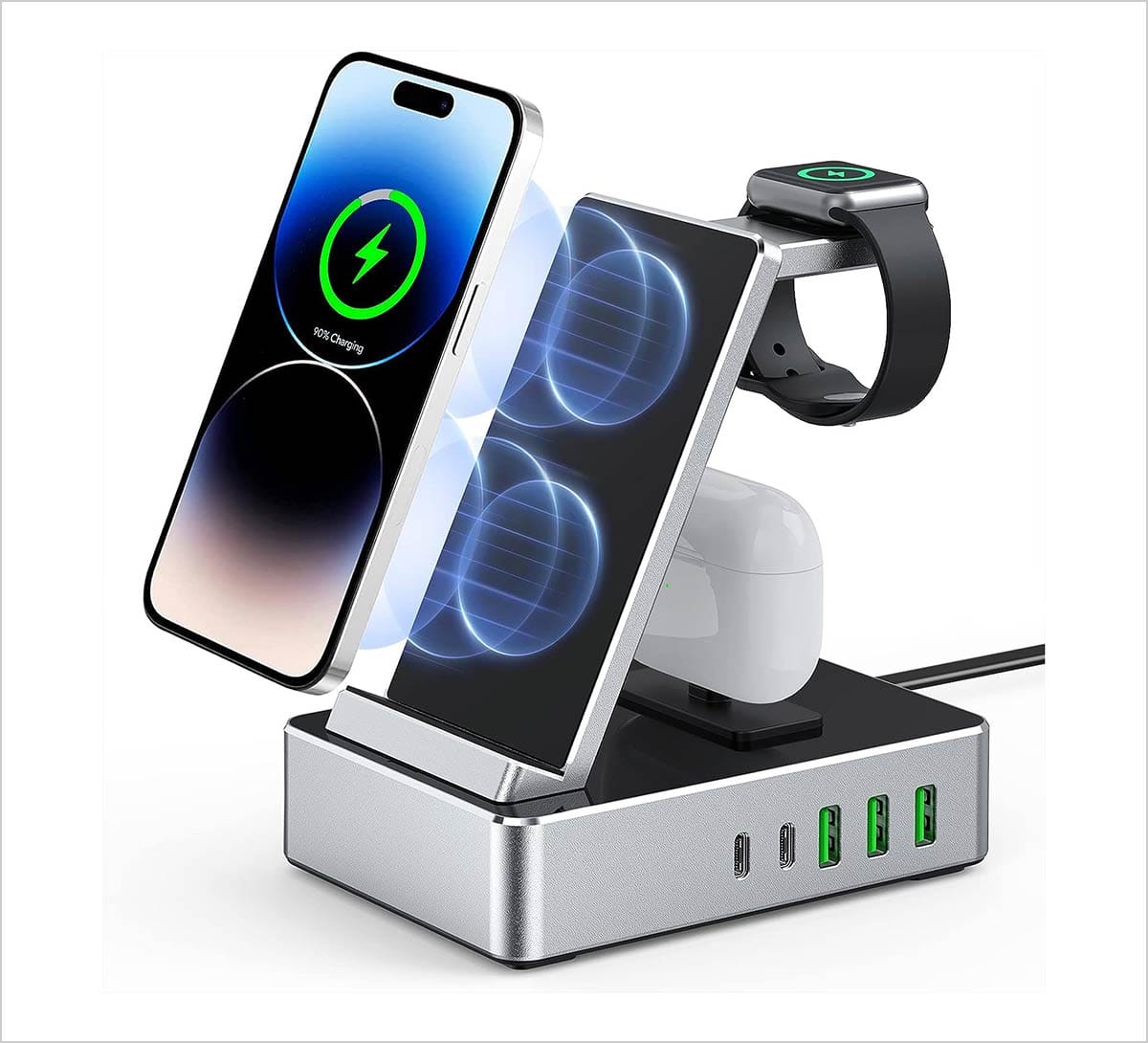 8. Charging Station for Multiple Devices,3 in 1 Fast Charging Station Dock for iPhone Series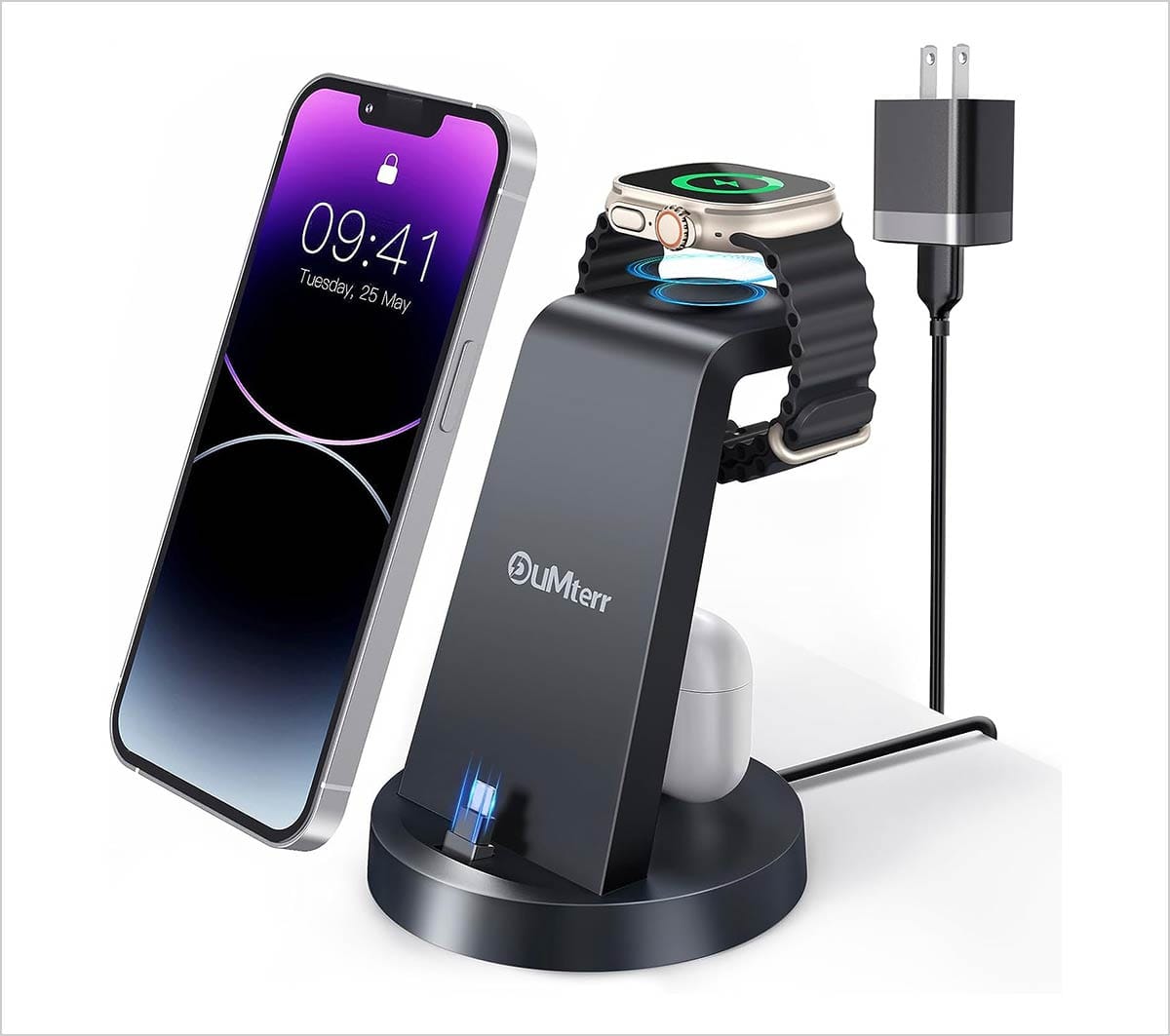 9. Magnetic Wireless Charger 3 in 1 Charging Station for Apple Device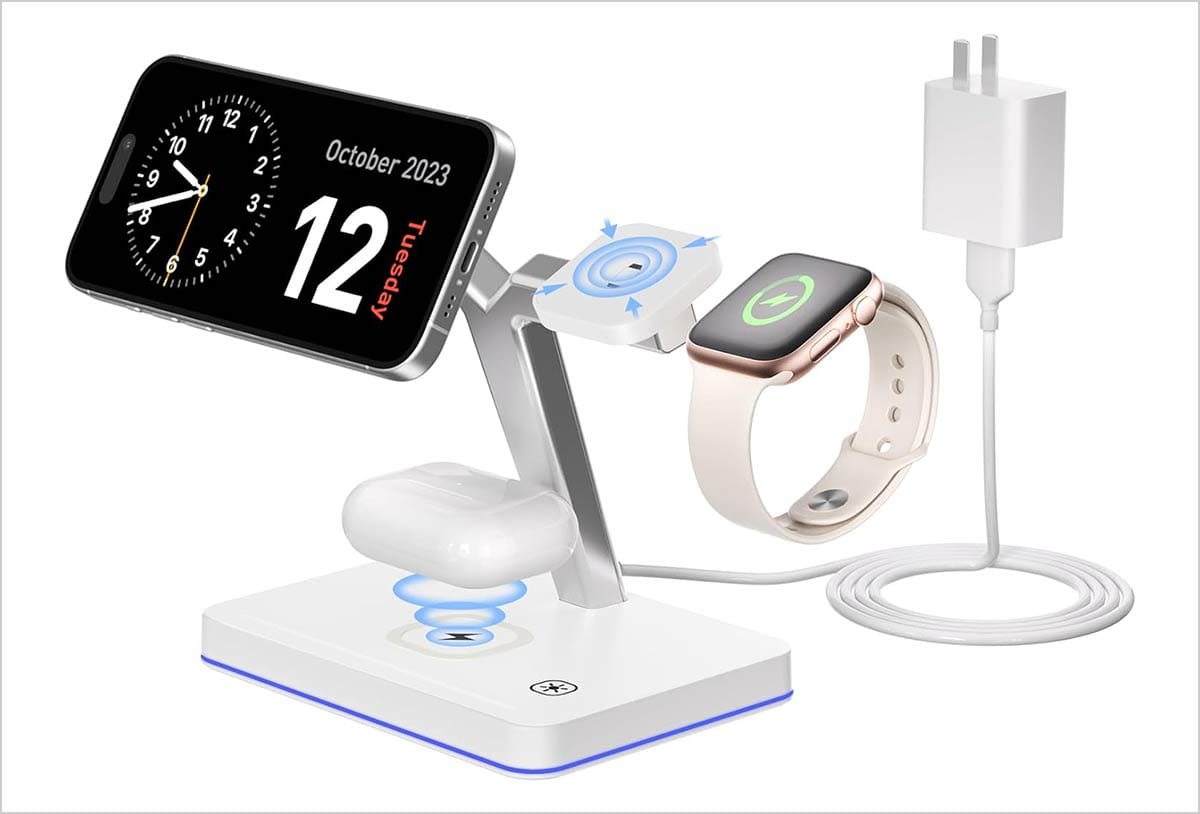 10.
Wireless Charger, 3 in 1 Wireless Charging Station for Multiple Devices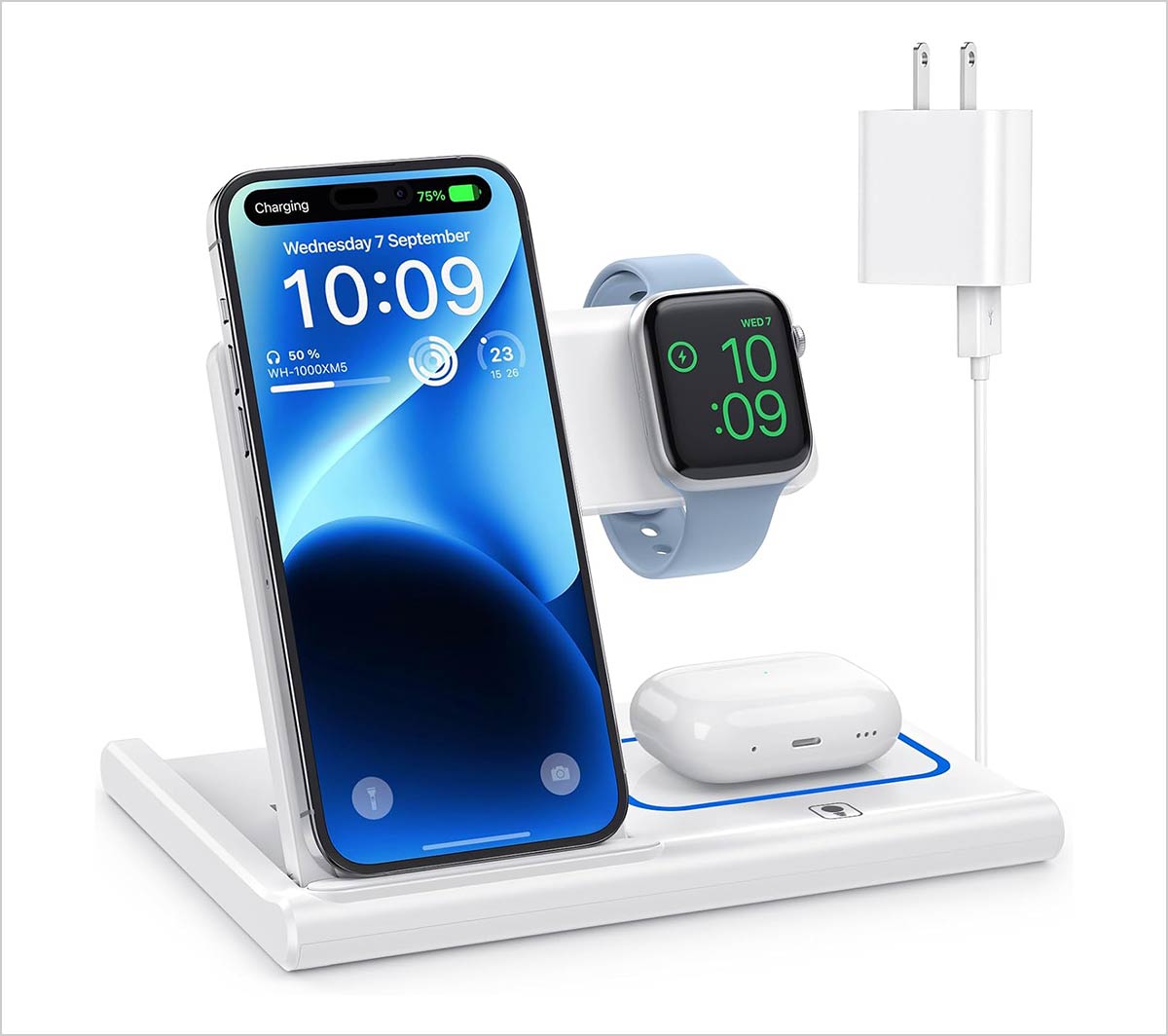 11. Wireless Charging Station for Apple – 3 in 1 Wireless Charger Stand Dock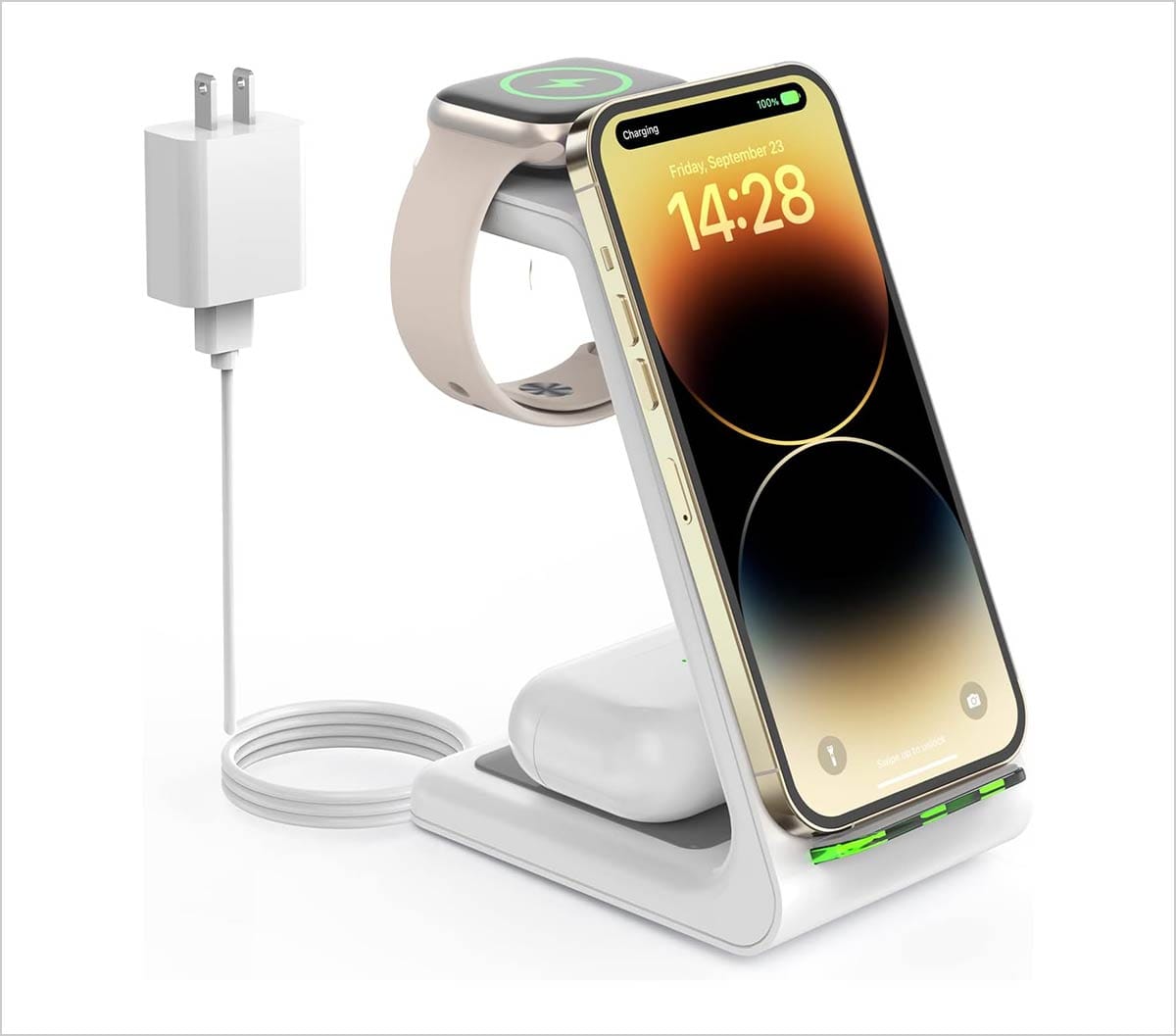 12. 3 in 1 Charging Station for Apple Devices 20W Foldable Mag-Safe Charger for Travel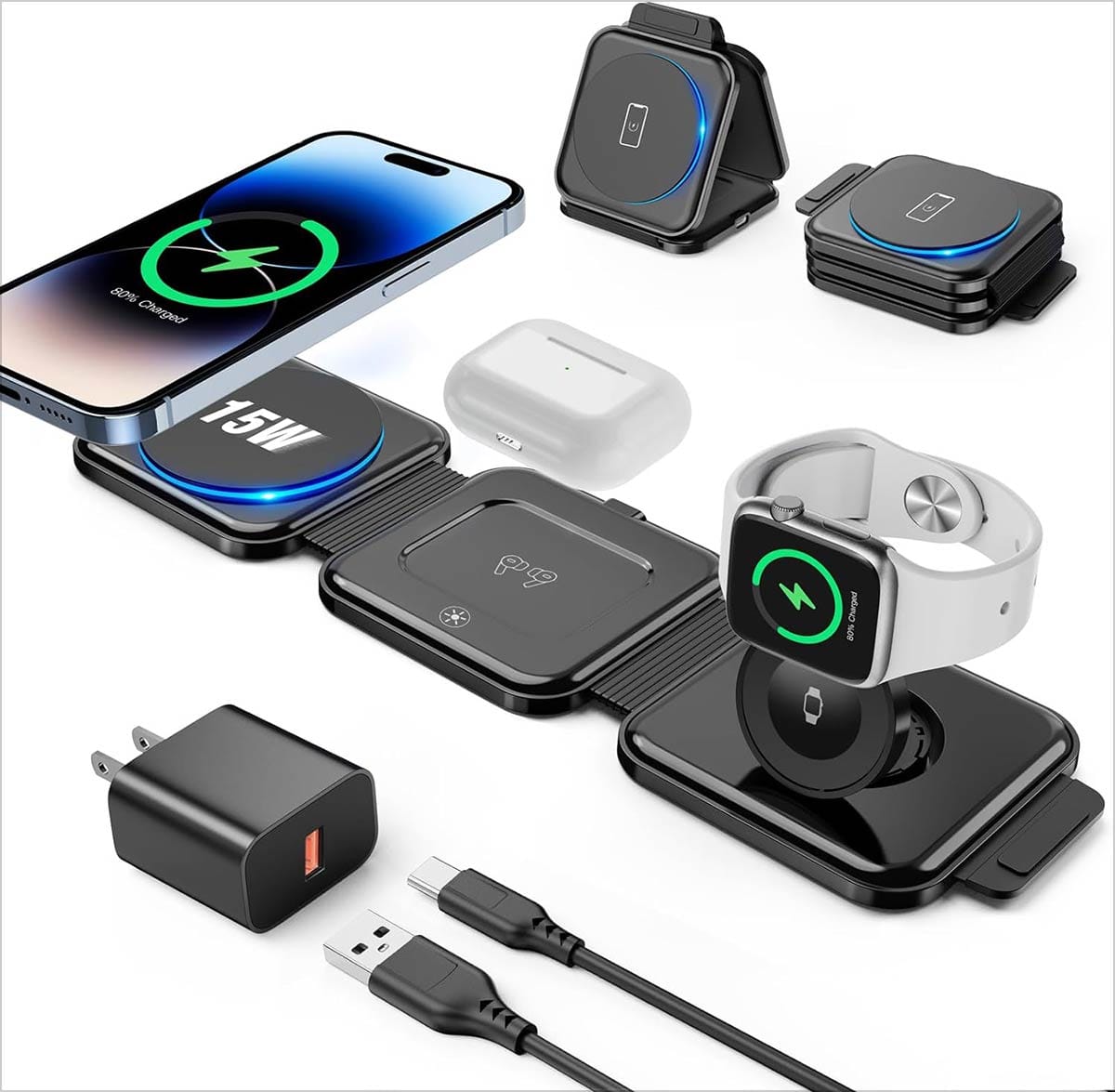 13. 3 in 1 Wireless Charging Station Fits for Magsafe Charger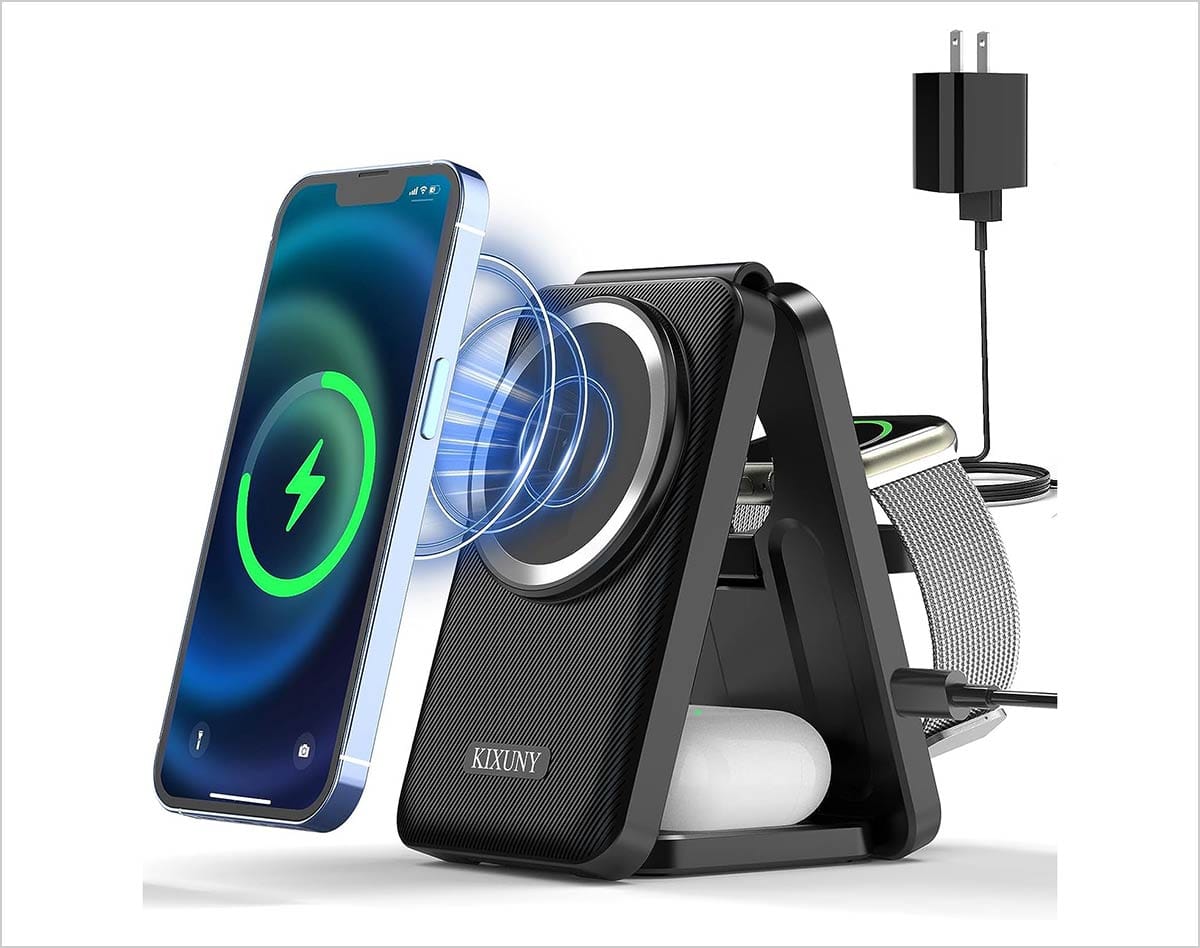 14. 5 in 1 Wireless Charger for Apple Multiple Devices 72W Fast Wireless Charging Station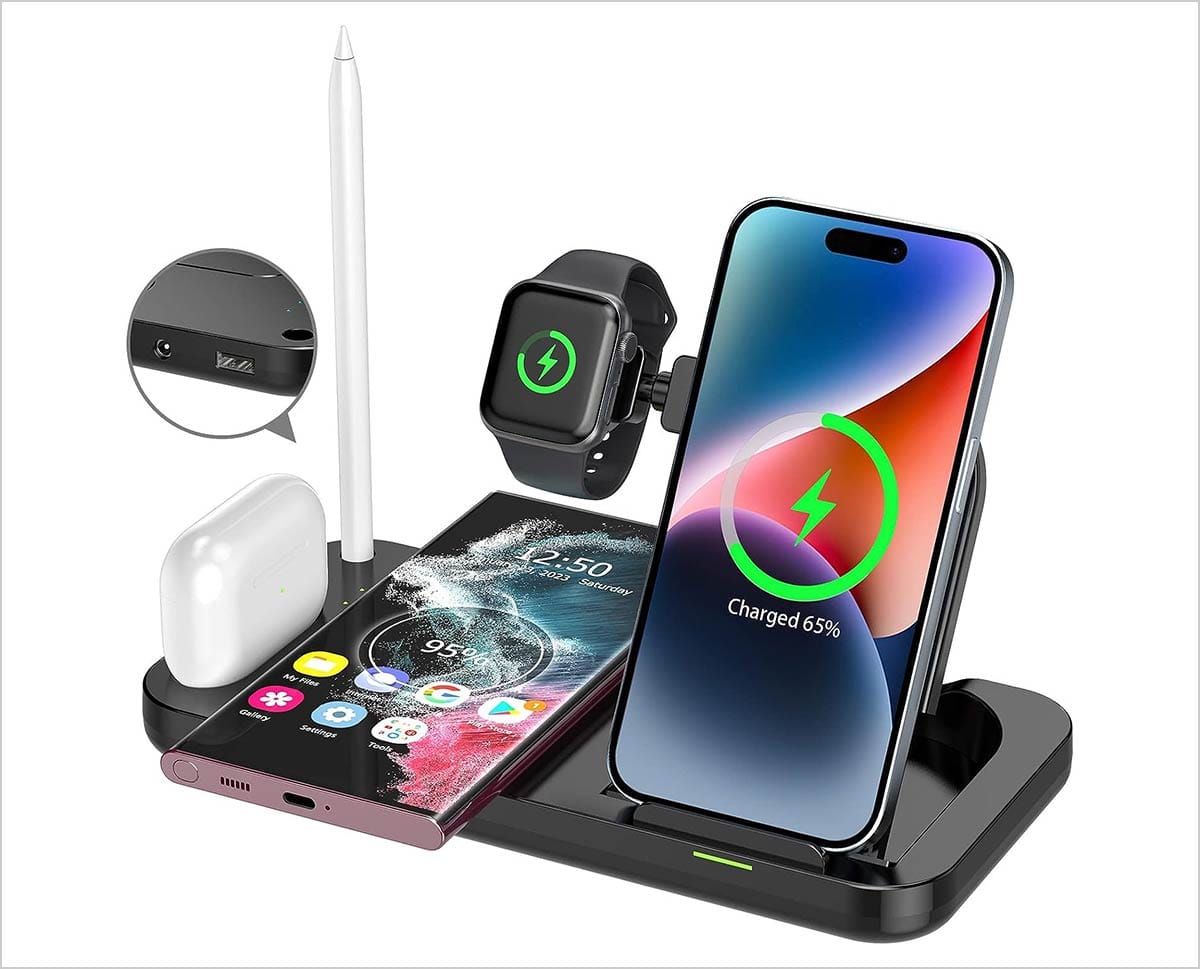 15. 3 in 1 Magnetic Wireless Charging Station for Apple Devices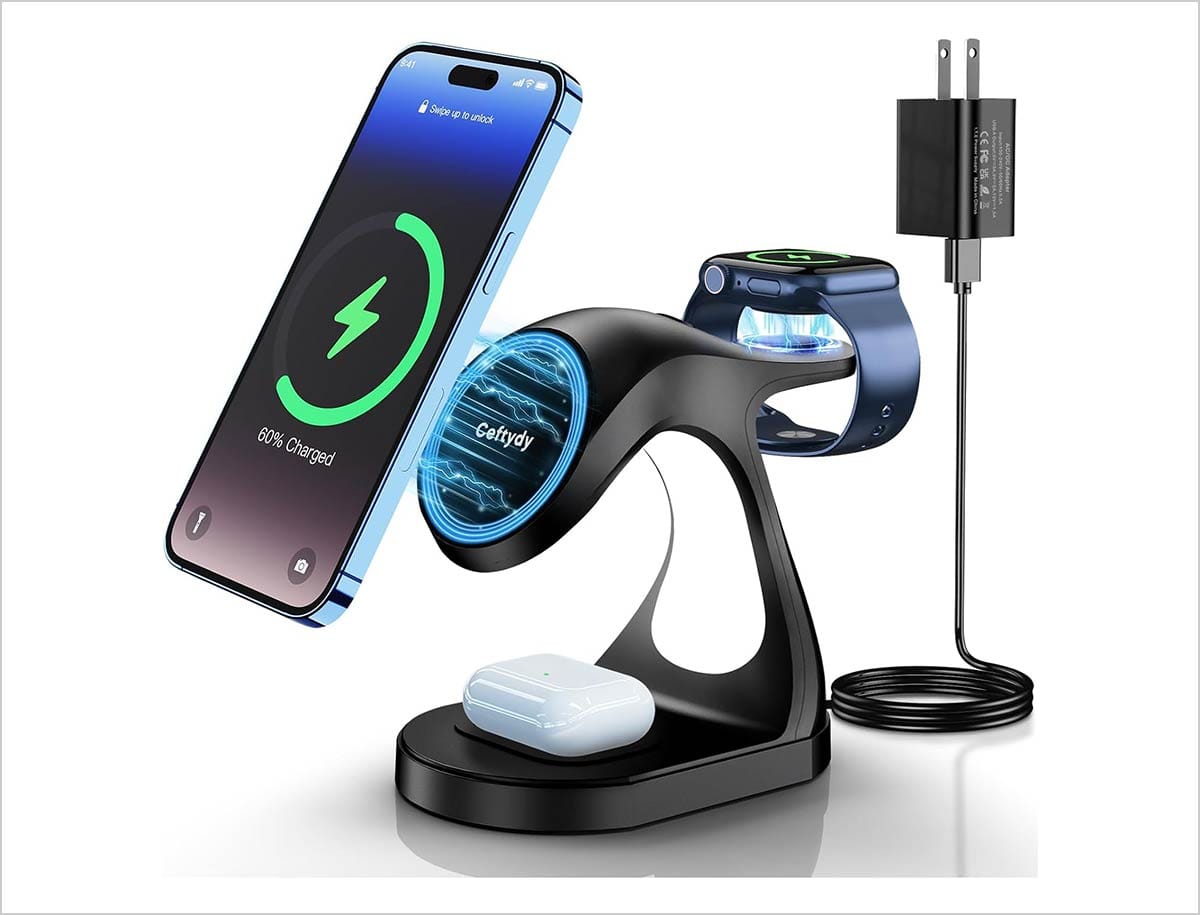 16. YORTOT Alarm Clock Charging Station, 7 Night Light,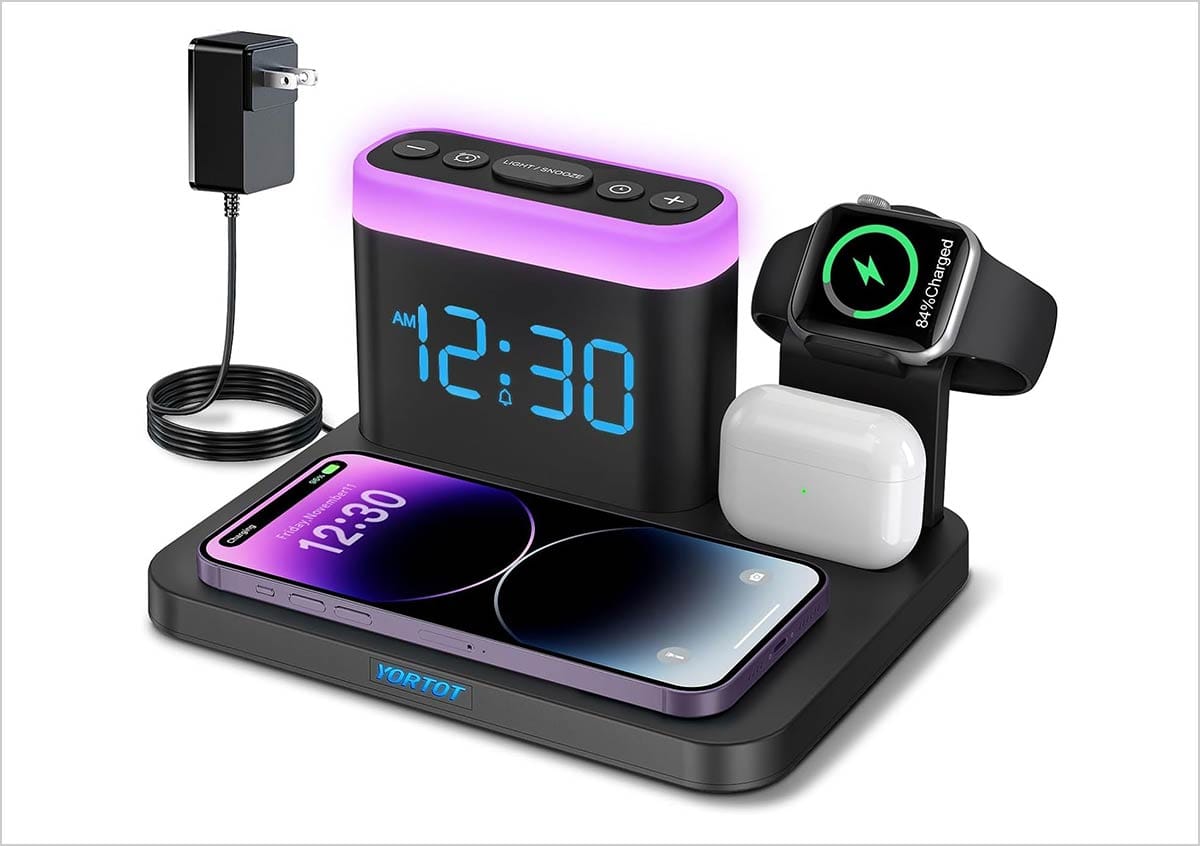 17. Wireless Charging Station, 3 in 1 Fast Wireless Charger Stand for Multiple Devices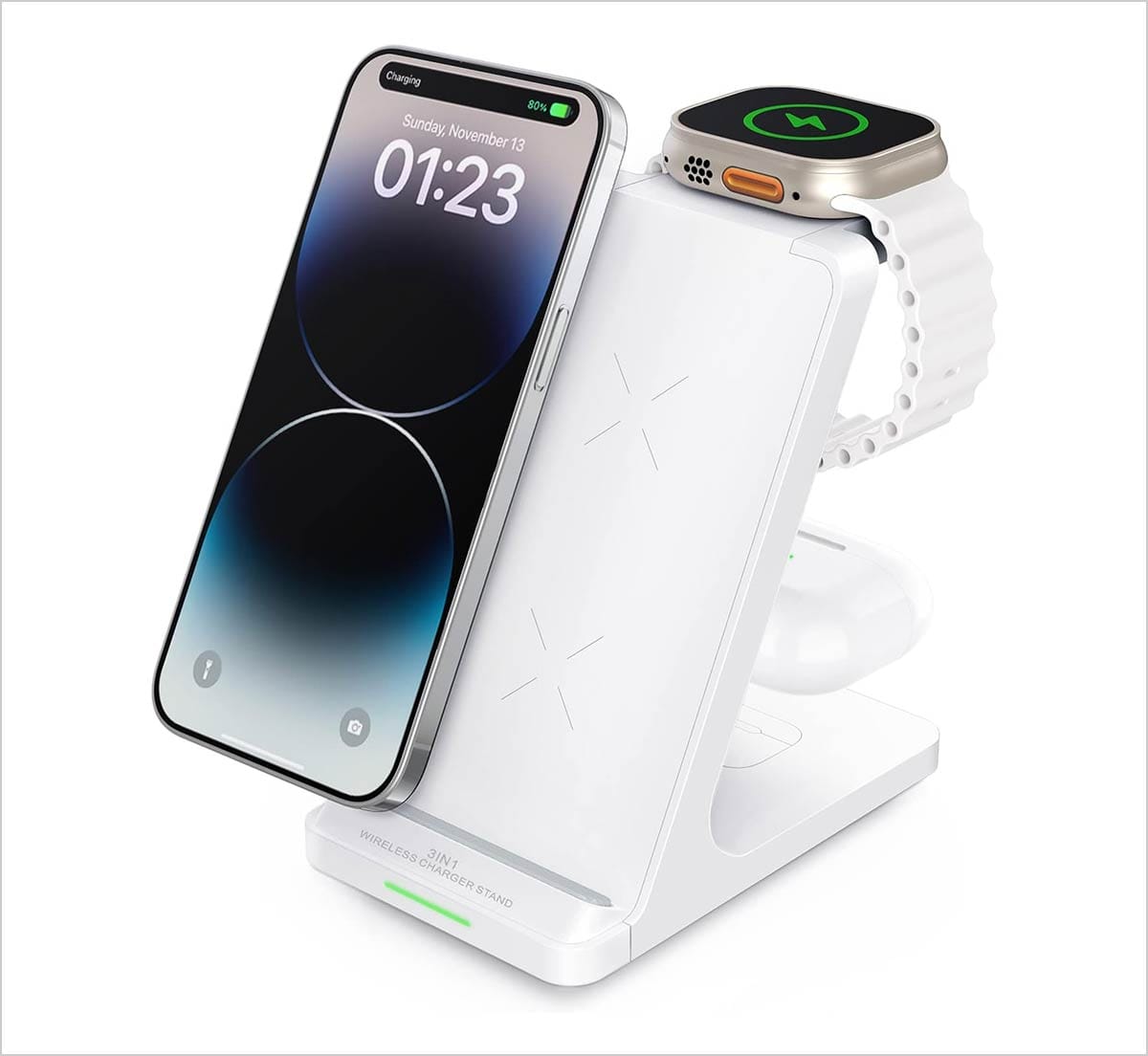 18. 3 in 1 Charging Station for Apple Devices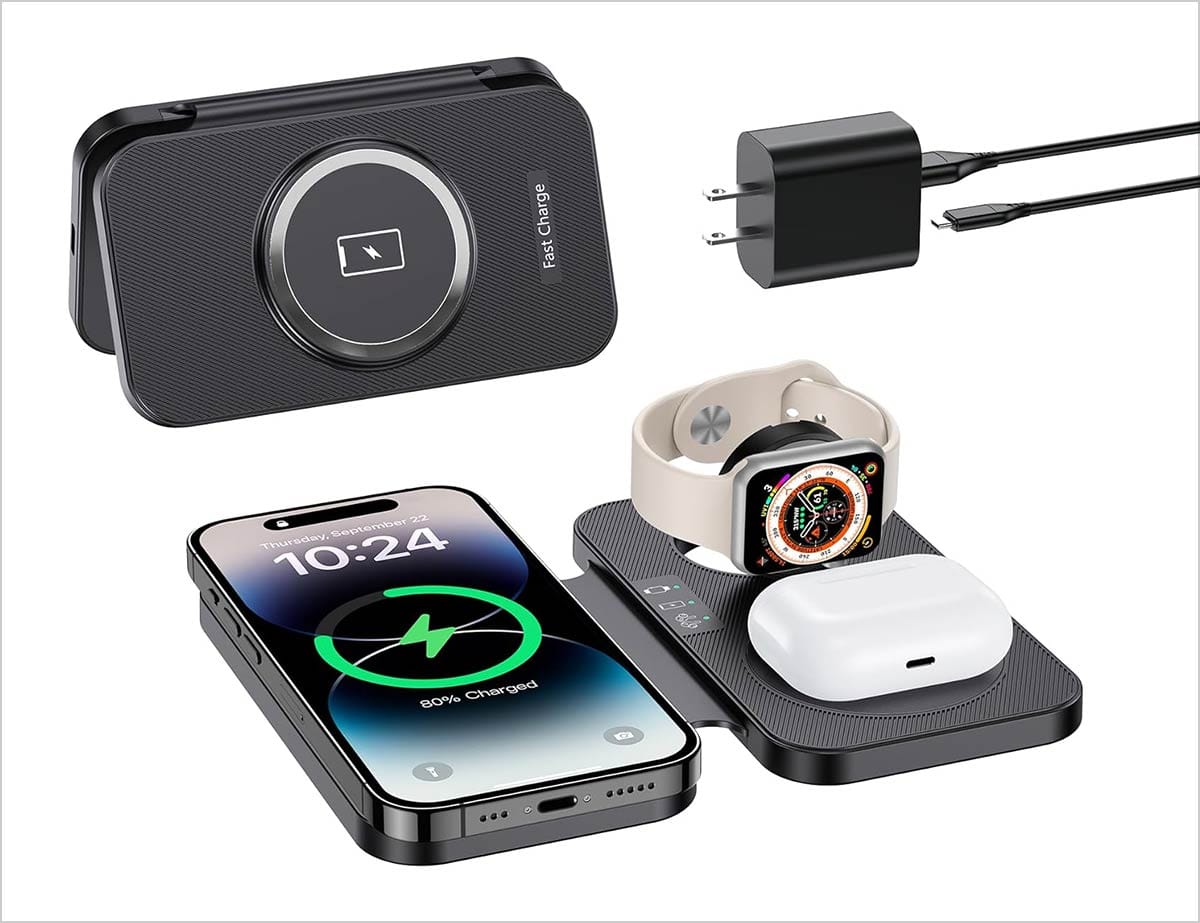 19. 3 in 1 Charging Station for Apple Products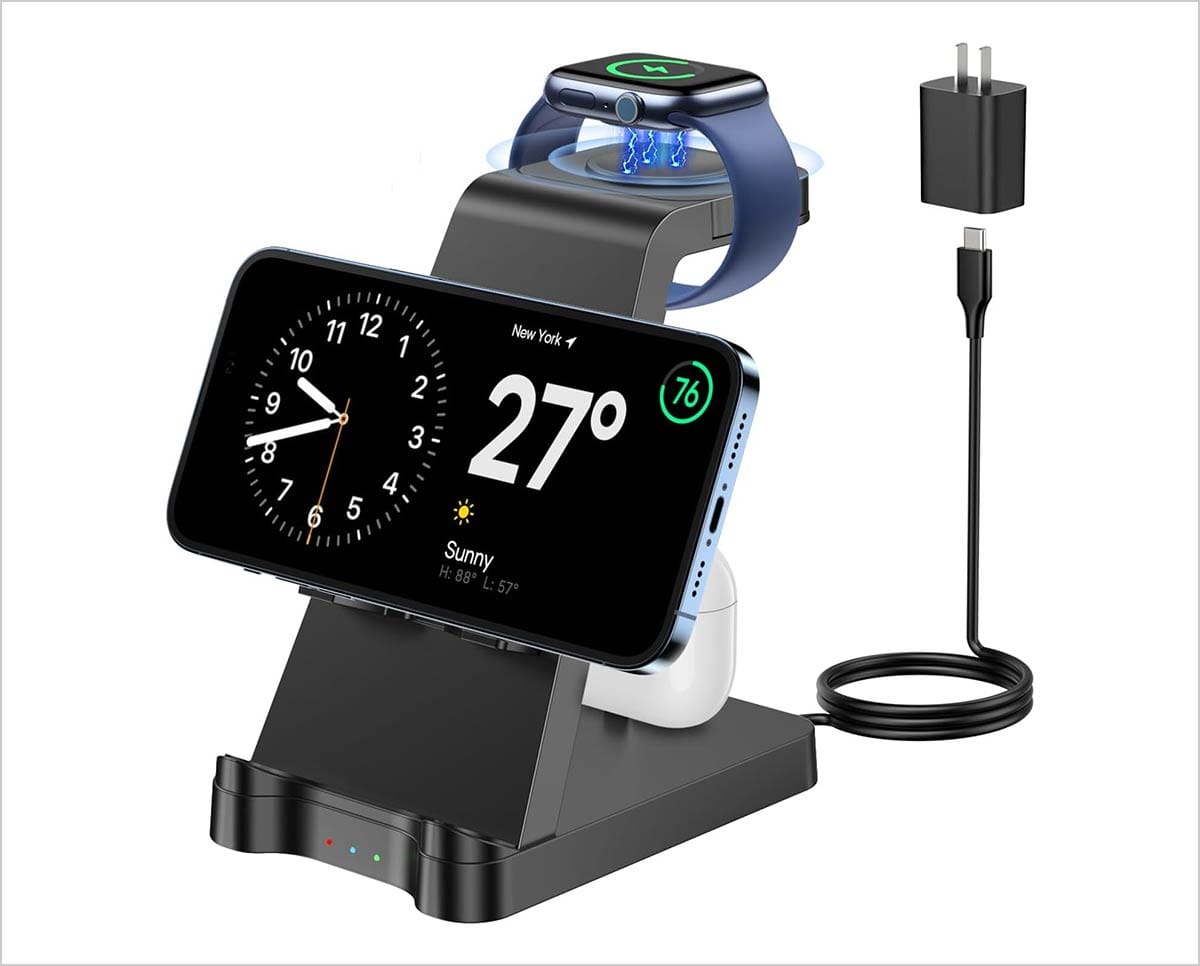 20. Wireless Charging Station, 3 in 1 Fast Desk Charging Station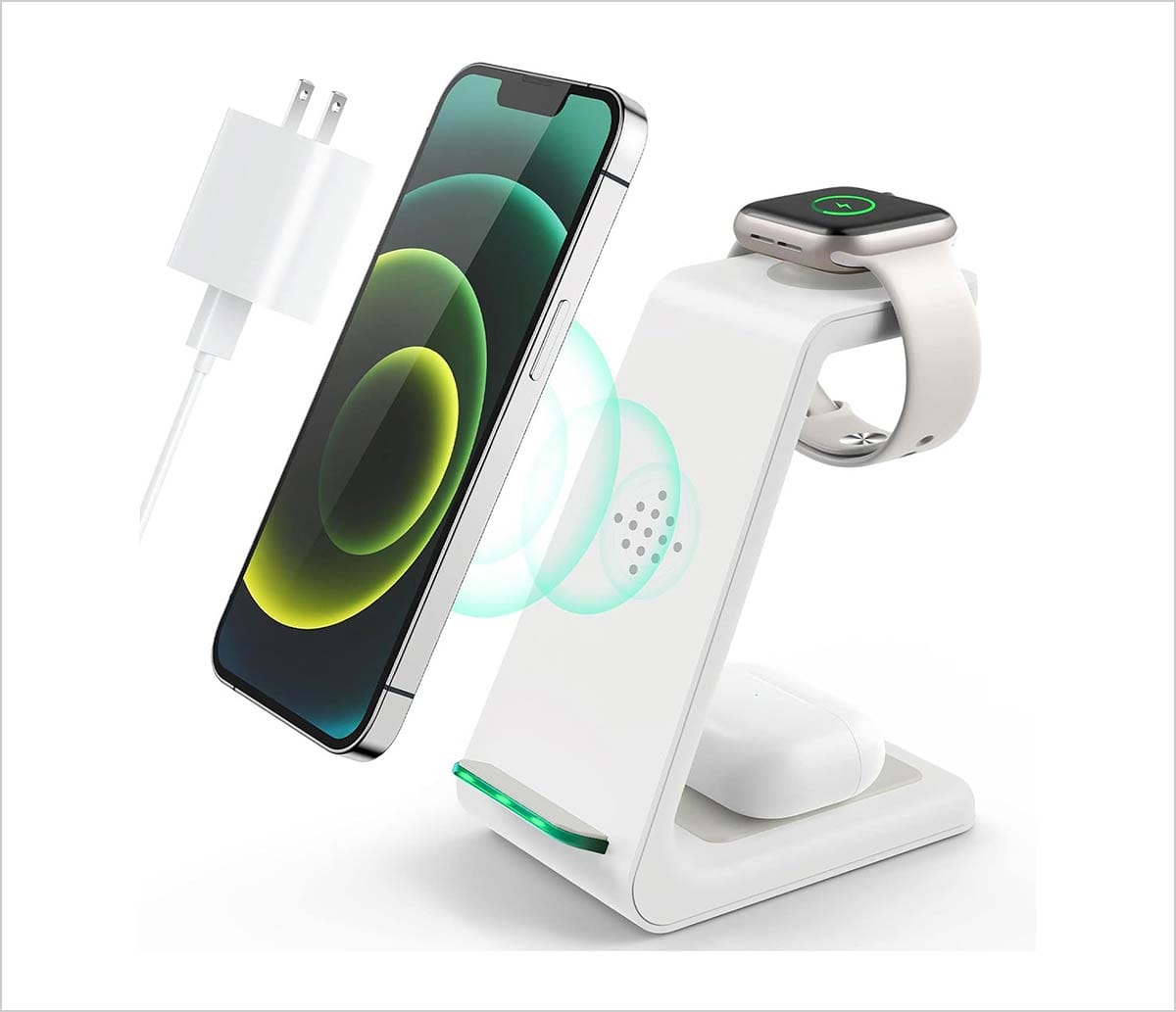 21. Hicober 3 in 1 Wireless Charging Station for iPhone 15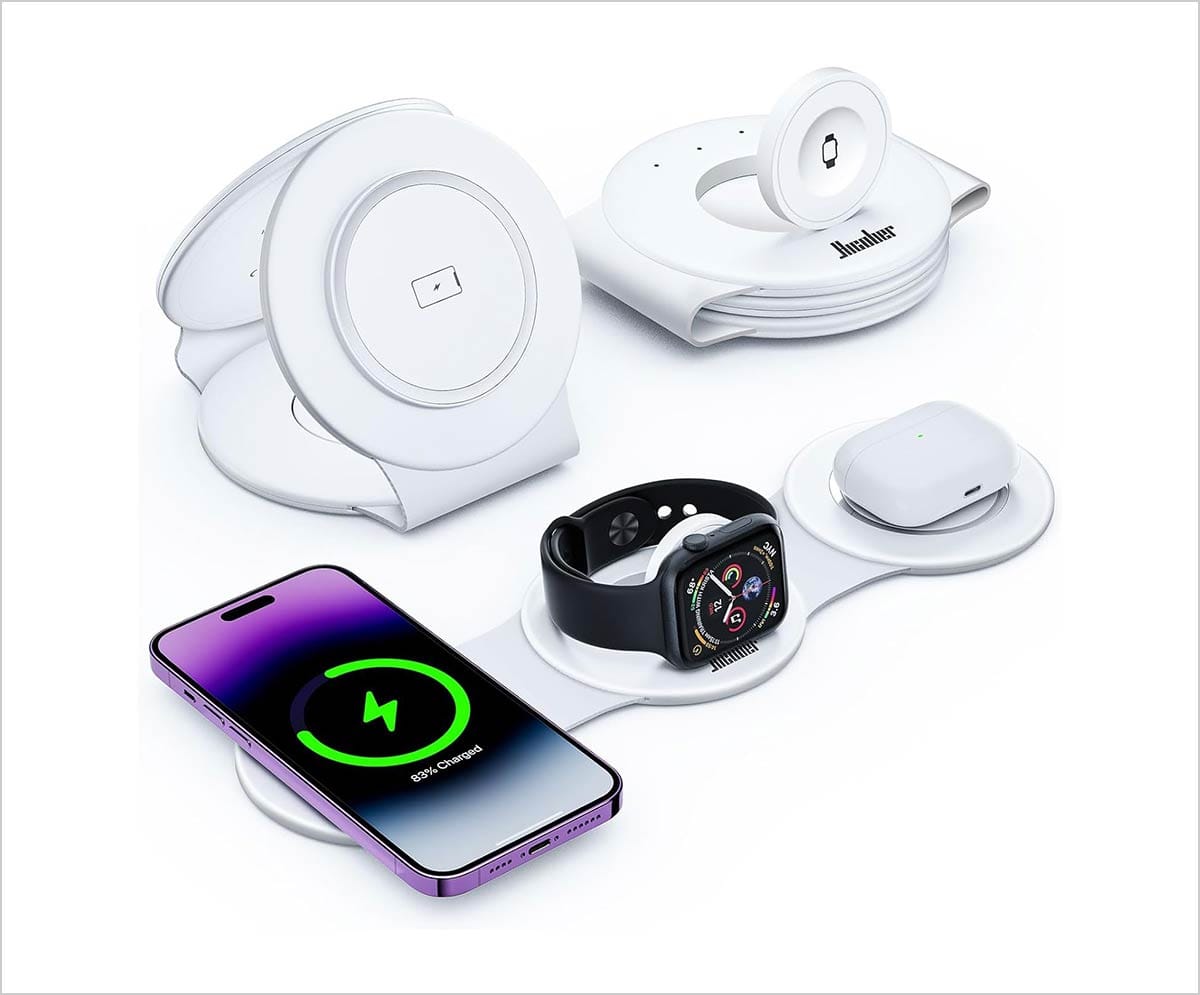 22. Wireless Charger for Apple Multiple Devices, 3 in 1 Fast Charging Station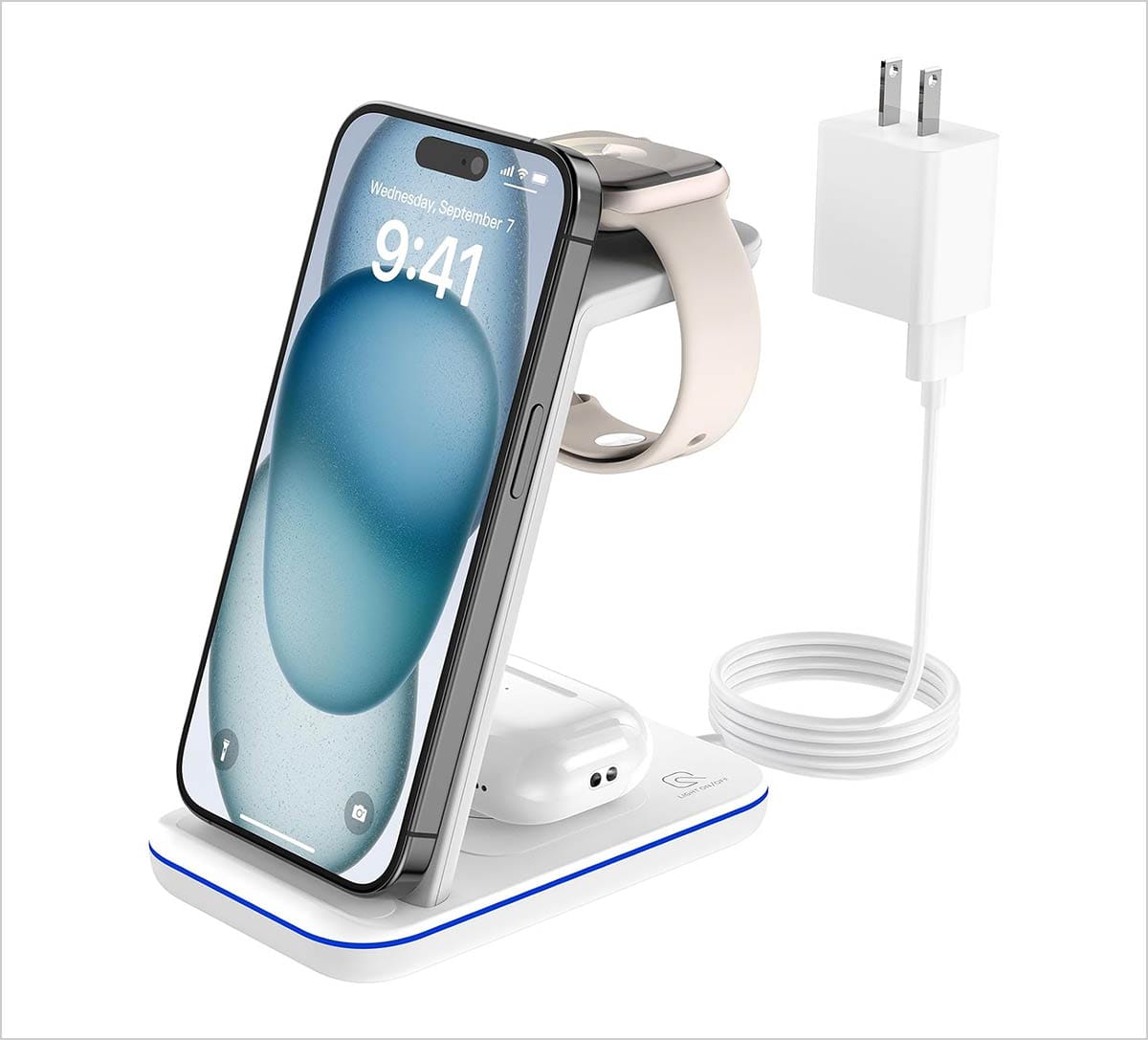 23. Wireless Charger 3 in 1, RTOPS Magnetic Travel Wireless Charging Station Multiple Devices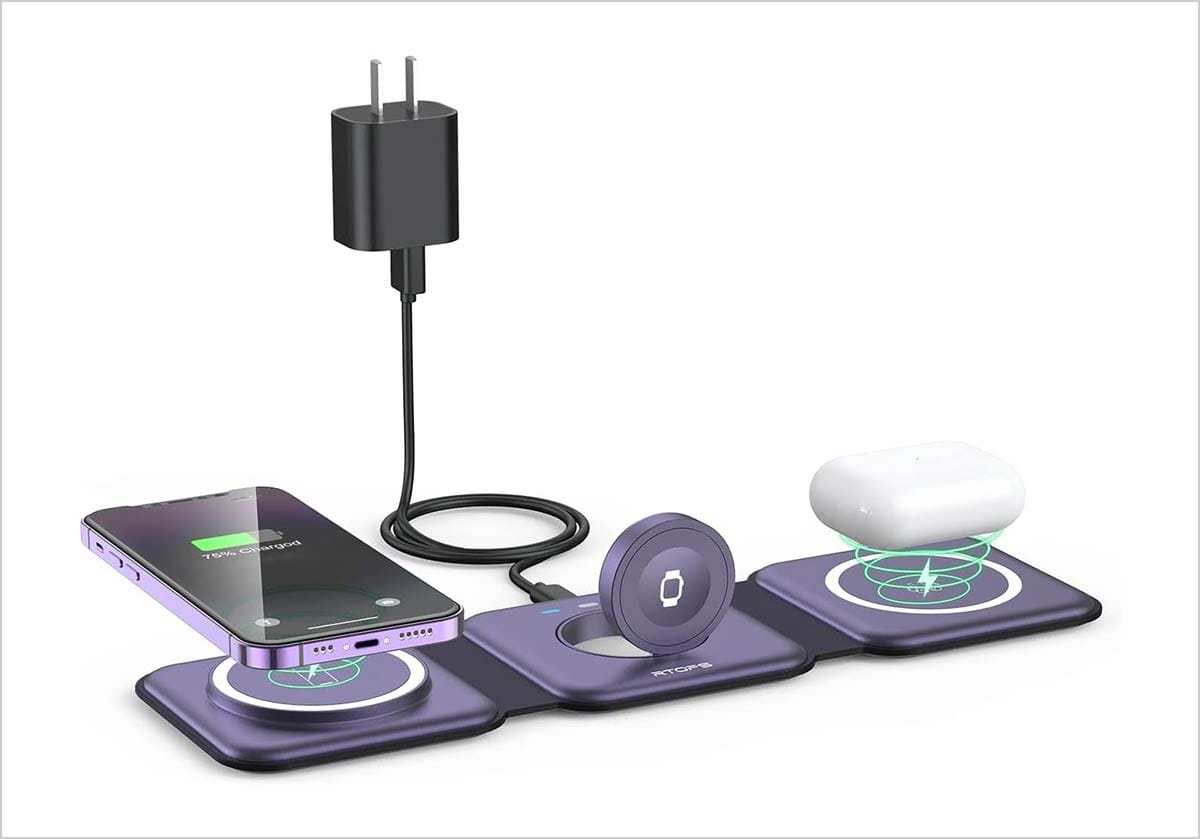 24. Magnetic Mag-Safe WirelessCharger for iPhone 15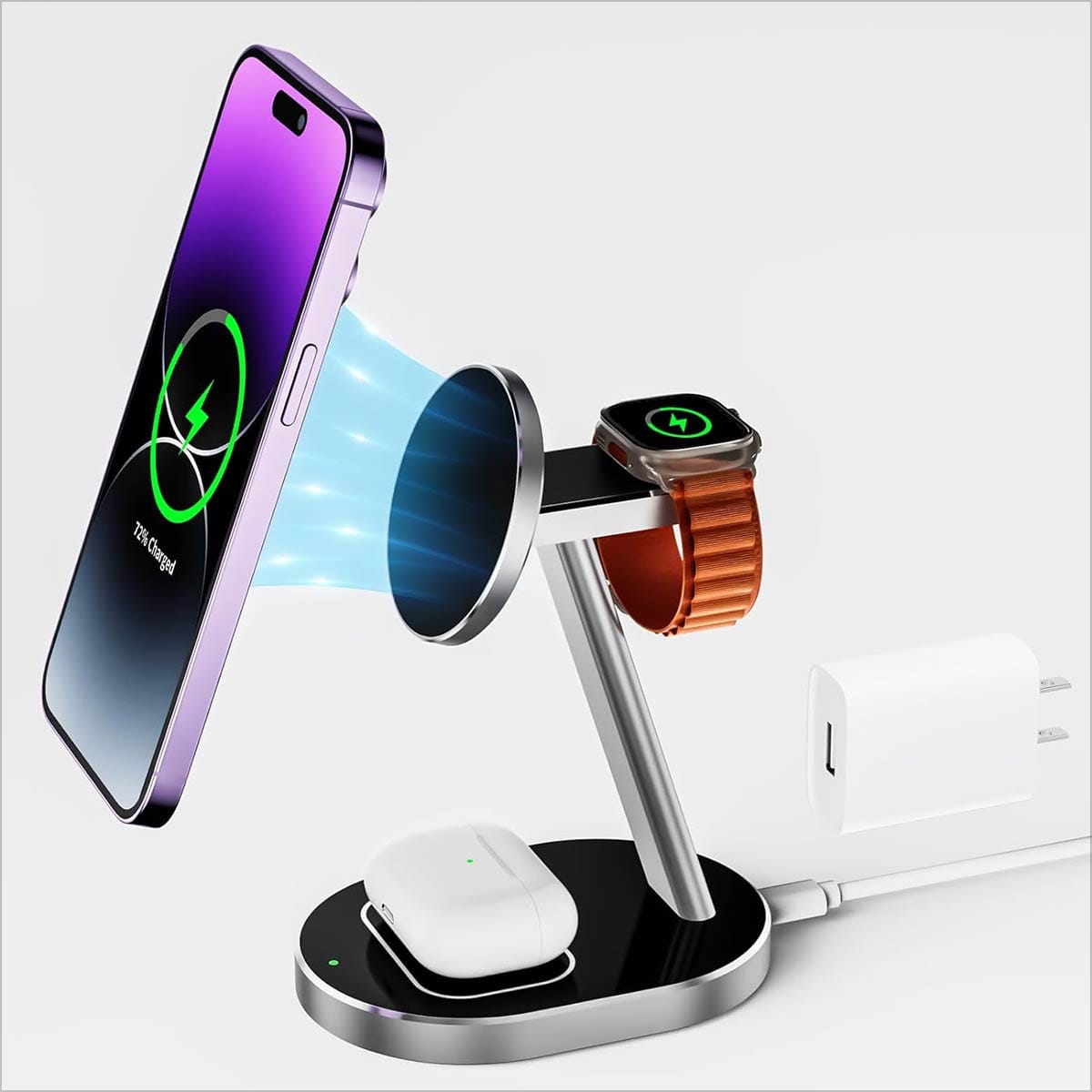 25. HATALKIN 3 in 1 Wireless Charging Station Compatible for Multiple Devices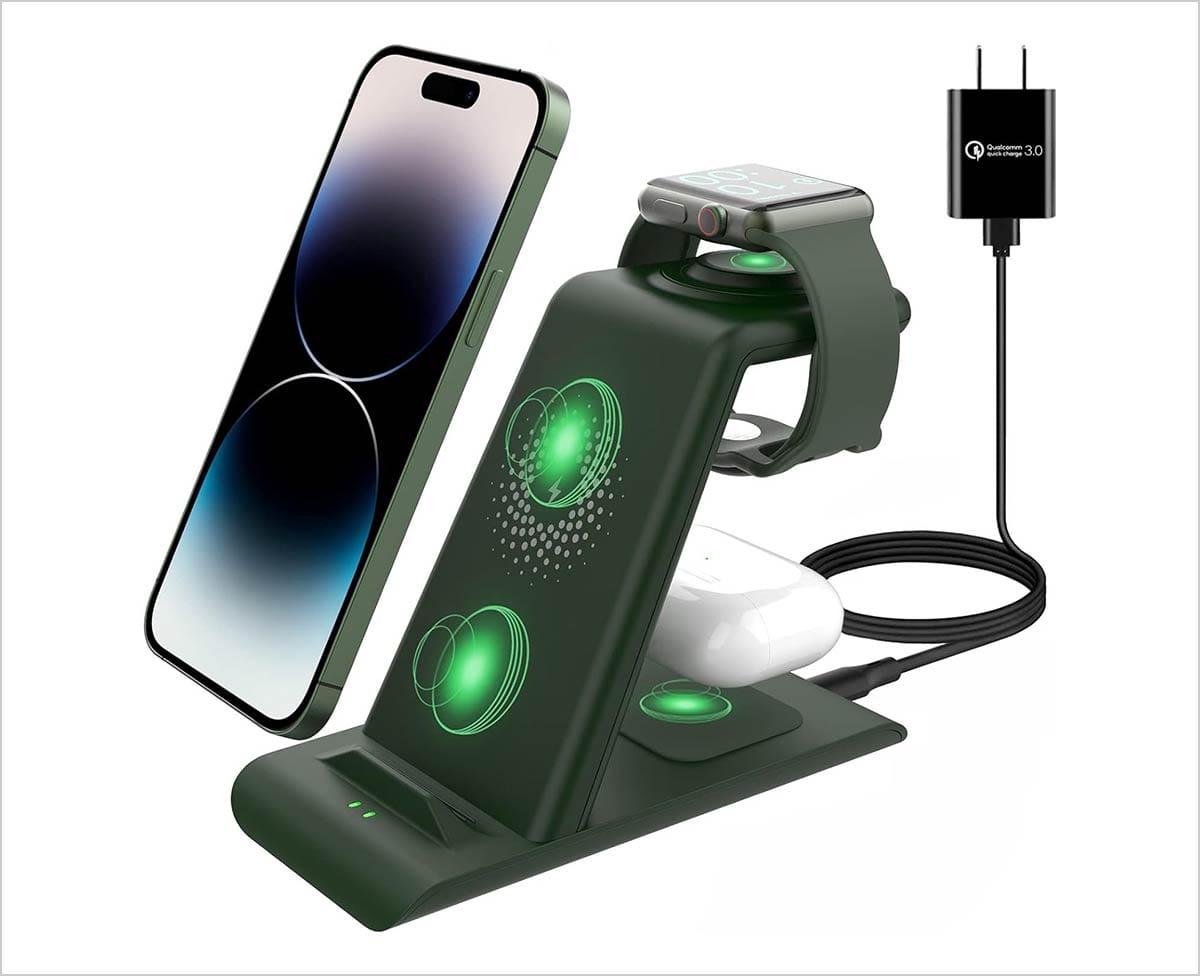 26. Charging Station for Apple, Wireless Charger 4 in 1 with Digital Clock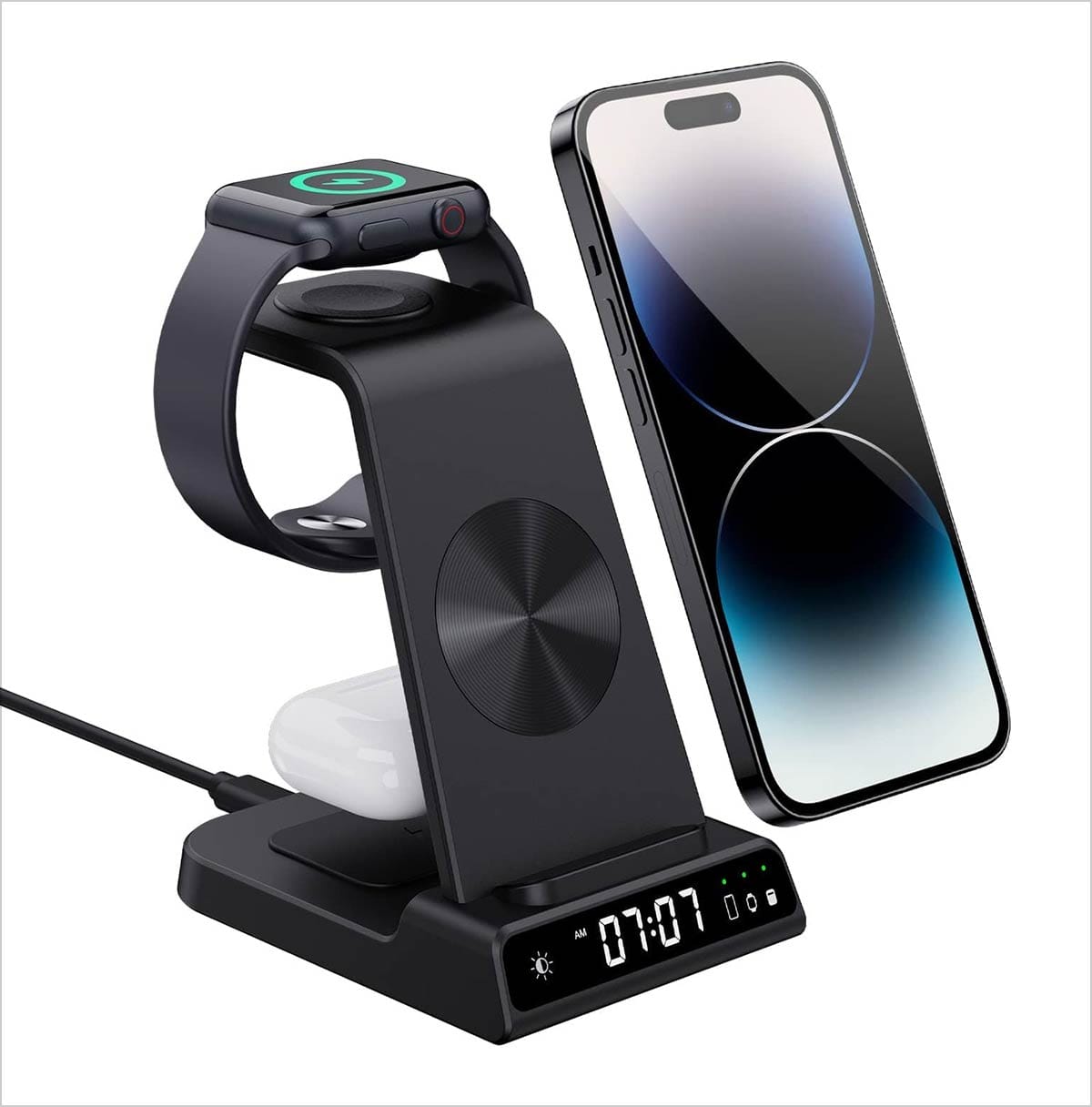 27. Intoval Charging Station for Apple iPhone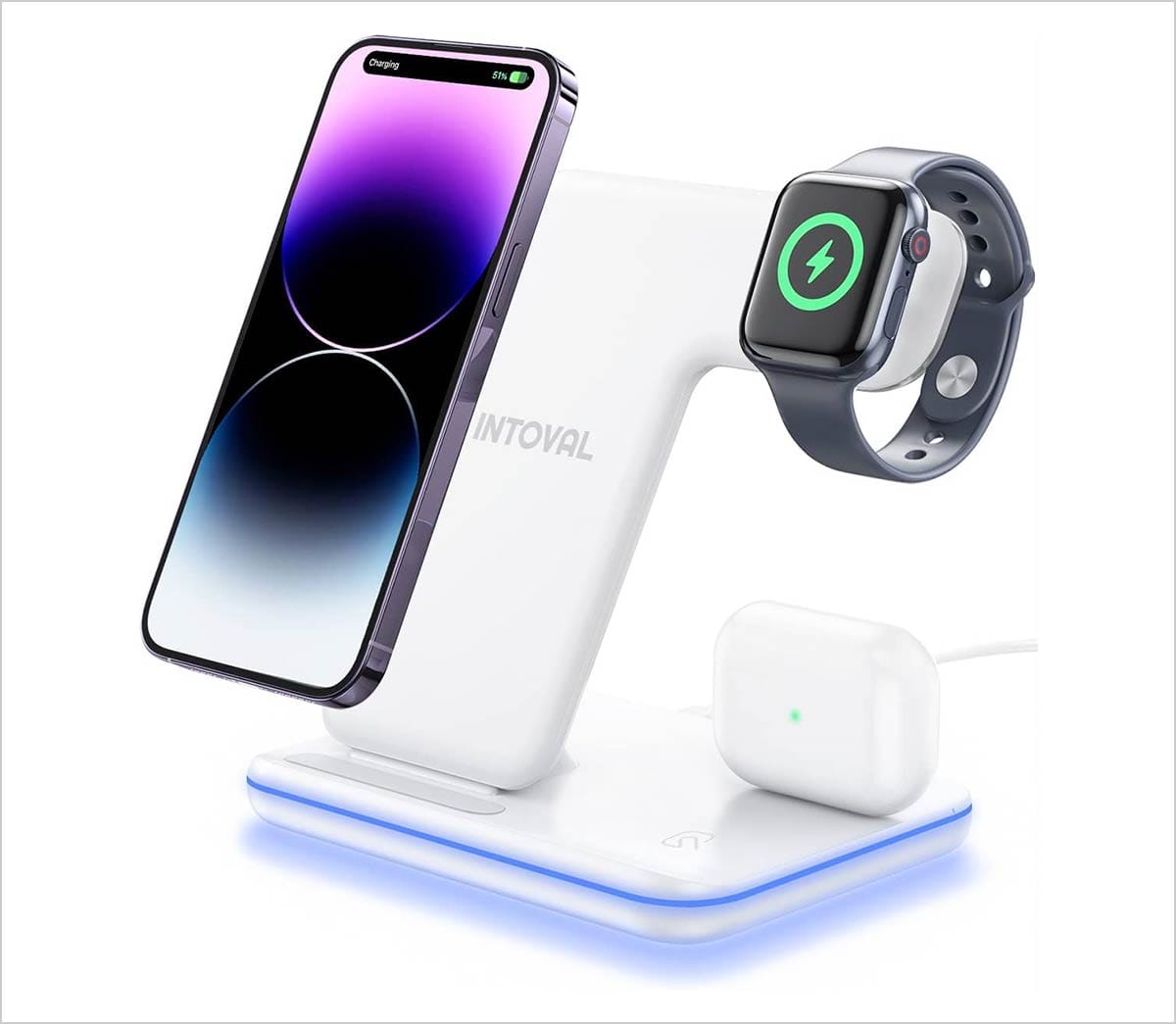 28. Wireless Charging Station, 3-in-1 Fast Charger Stand Compatible with iPhone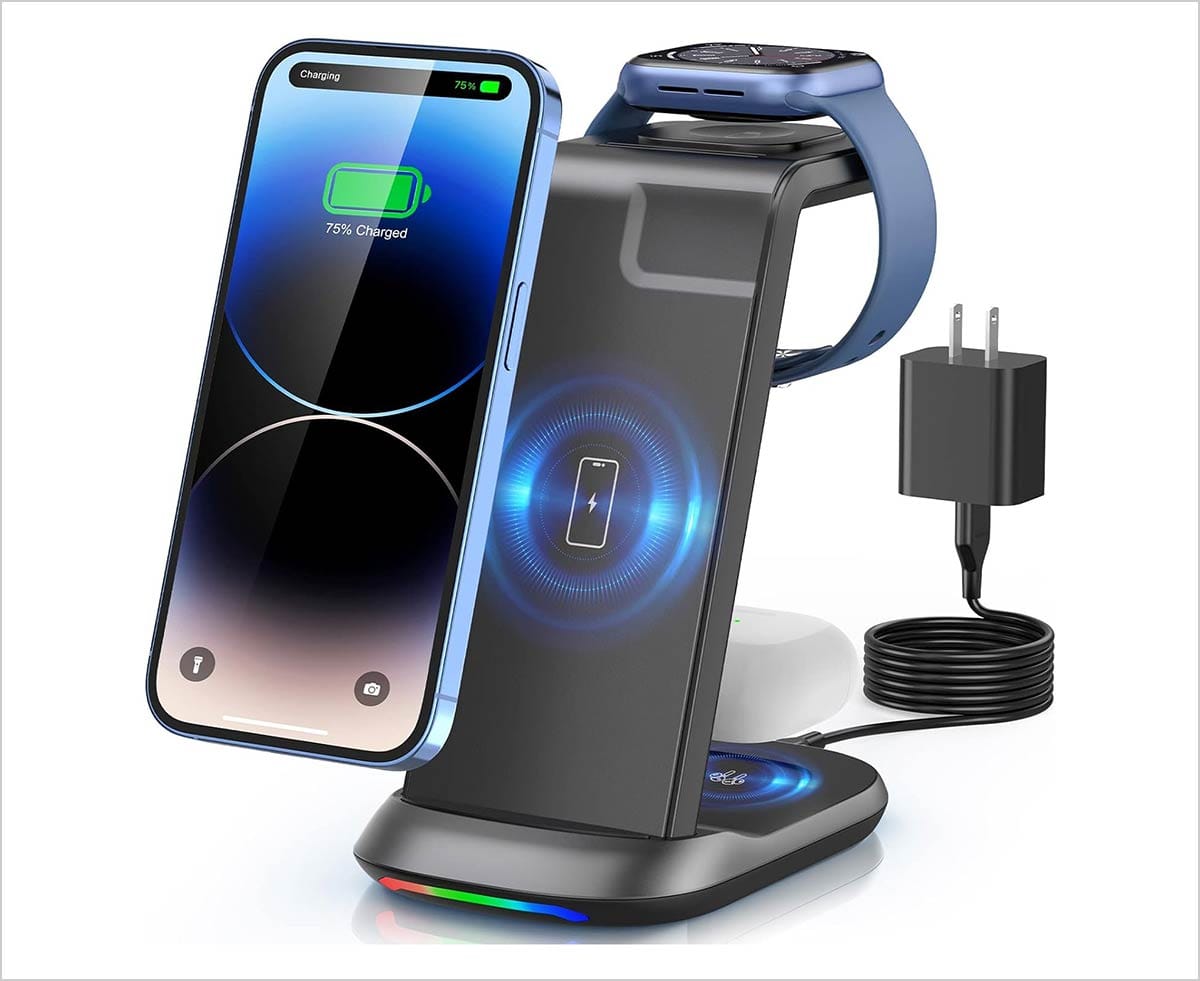 29. Wireless Charger, 4 in 1 Fast Wireless Charging Station Compatible with iPhone15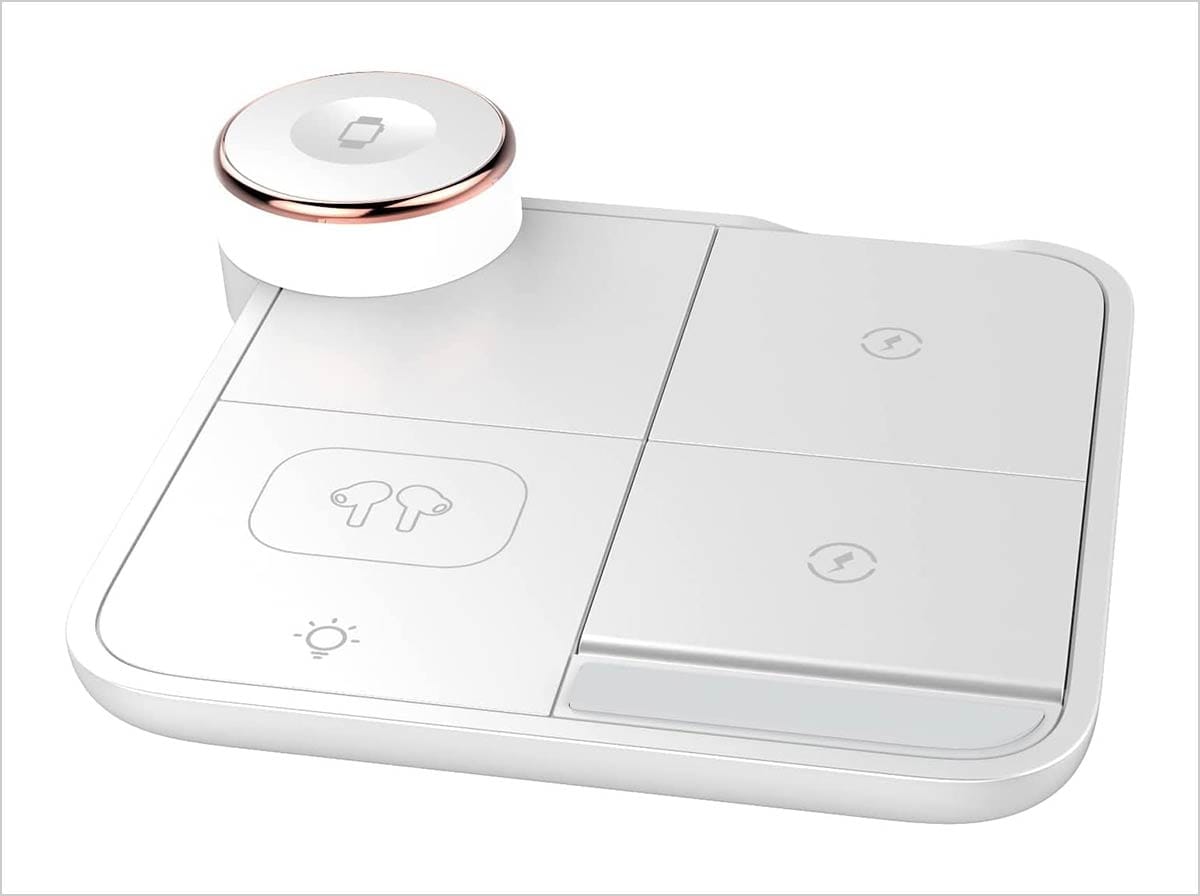 30. 4 in 1 Wireless Charging Station for Apple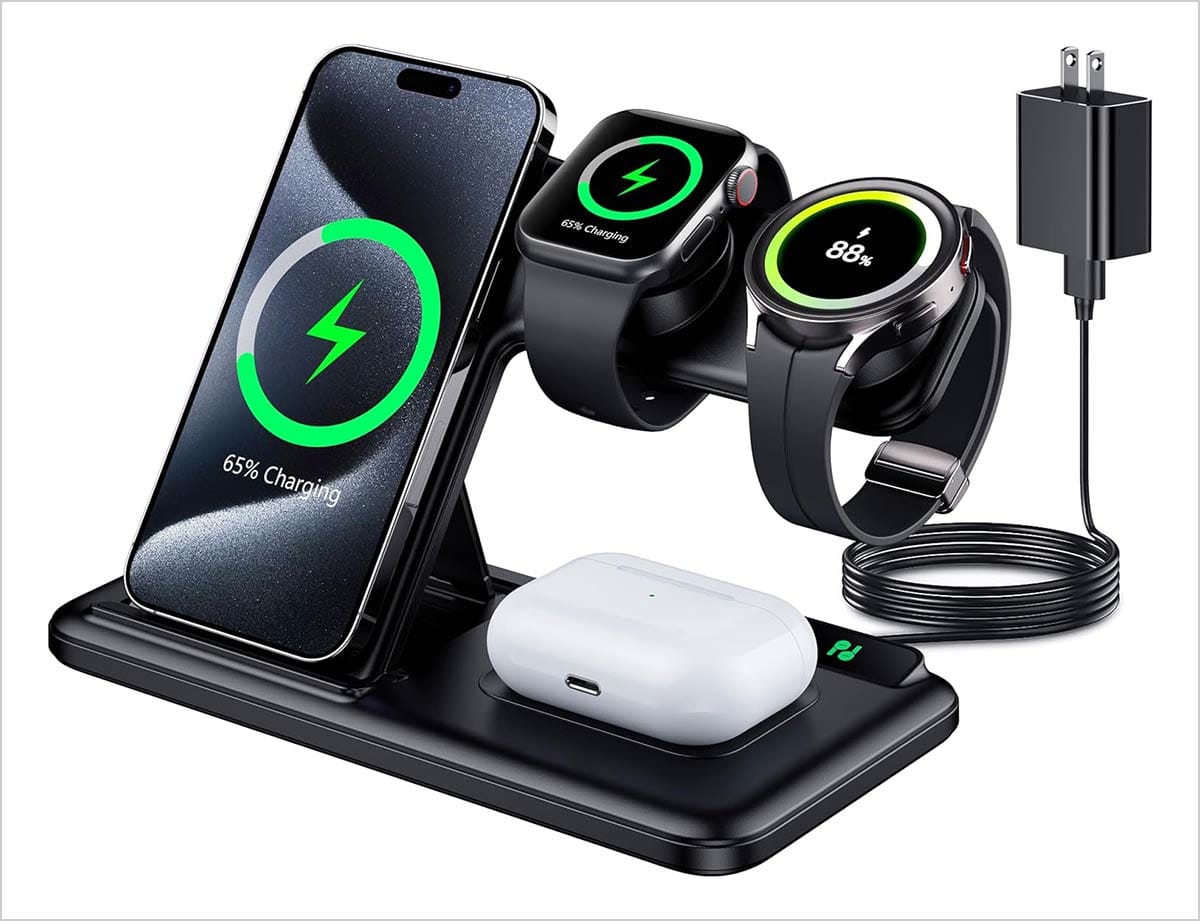 31. 3 in1 Charging Station Apple,21W Fast MagSafe Wireless Charging Station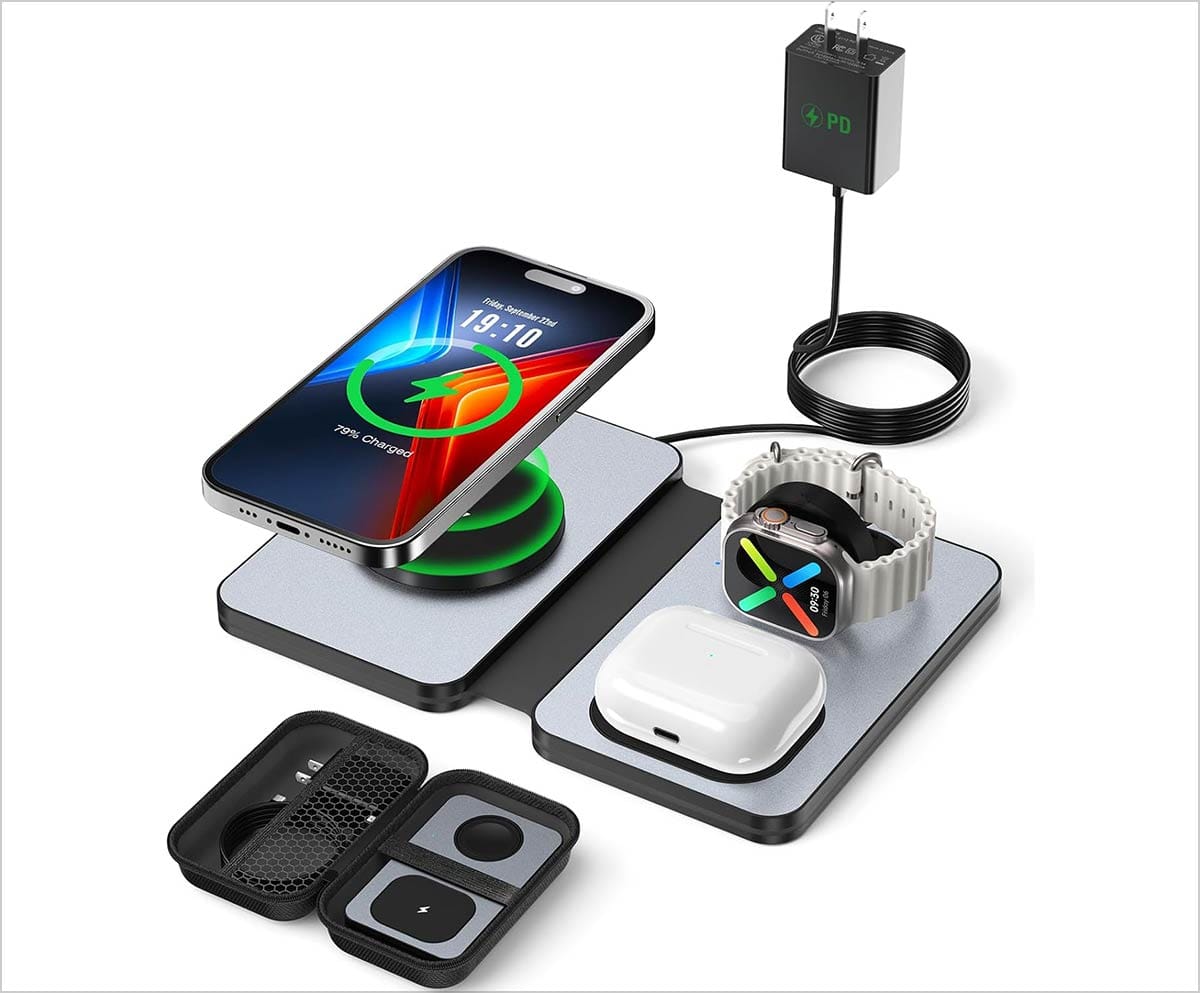 Recommended: