Hello, everyone! We hope that your work life and life, in general, are treating you fine and that you are having a really nice time reading our blogs and making the most of our free yet highly editable markup PSD files as well. For today's blog, we have created this free tilted coffee cup mock-up PSD file that you guys can use for your own businesses or for the ones that you are associated with. But before we start sharing everything that you guys need to know in order to utilize this free tilted coffee cup mock-up PSD file, we would like to take a moment and thank you all for the support and love that you send our way and for always making sure that your friends, family members and favorite colleagues are also reading our blogs. And we would really like to see more of that happening in the future too.
Okay so, if you guys are our regular readers then you must have read our previous blogs that not only feature free coffee cup mock-up PSD files but we are sure that you must have also read all the tips and tricks that we shared in those blogs to help you design just the perfect coffee cups for yourself or for the businesses that you are working with. In our blog today, we are going to be sharing a couple of steps again for you guys so that you can consider and follow them in order to create your very own unique coffee cups designs in no time. And, of course, we want you guys to make sure you read the blog until the end to know more and design better.
Like everything that you guys happen to design, you must know that even coffee cup designs should be created by keeping a defined purpose in mind. Always remember that you cannot just randomly create any coffee cup design because it is a strategic process and if you are going to sell your coffee cups then you must ensure that you target your audience in such a way that they will become your potential buyers as well. So, as the first step of designing coffee cups, you need to identify your purpose of creating them and then you need to know who your target audience is so that you can sell your product well.
Your next step is to find out how your competition is operating in the market and that will include you getting to know what is already being offered to the audiences so that you can offer them something different than what's there. For this step, you need to carry out thorough research and also figure out the market gap in order to make informed decisions when it comes to designing your own coffee cups. Then, as the next step, you will have to explore the design trends and also the styles which resonate with your target audience as it will help you create useful designs which will also sell fast and will allow you to stay ahead in the game as well.
Then, your next step should be to choose the materials for your coffee cups for example; if your main business is selling coffee, then you can go for paper cups which are disposable. And if you own a business to sell mugs only, then you can obviously go for materials like ceramic, porcelain, glass, stainless steel or even stoneware for that matter. Next, you need to choose a style or shape for your mug that not only suits your design itself but your functional preferences as well. And for that, we want you guys to know that there are novelty mugs available in the market and in addition to that; there are mugs that are manufactured for travel purposes, then there are classic mugs, latte mugs and so many more too.
You also need to work on creating a design concept as well because it will help you have the design show up nicely on the mug without you having to recreate anything. Also, don't compromise on printing techniques as well as the finishing as these steps are crucial and can make or break the business.
That's all for today! We not only hope that you had a really nice time reading the blog but that you will also share it with the people that you care for. Don't forget to share your valuable feedback with us in the comments section and while you are at it, feel free to let us know about your special requests so that we can work on them and be back here soon with your requested content and more. Until then, keep reading our blogs and making magical designs.
Free Tilted Coffee Cup Mockup PSD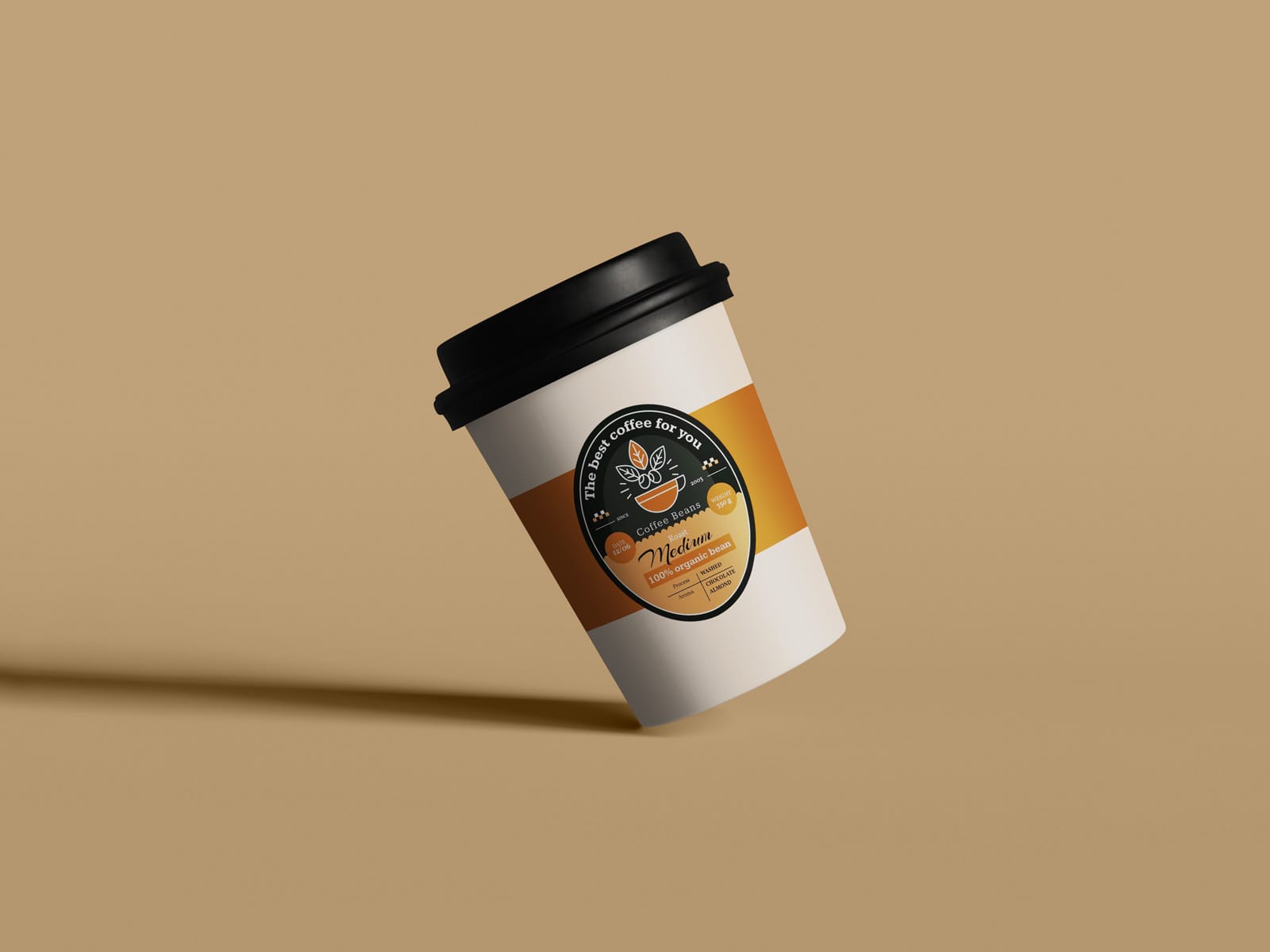 Available Format: Layered PSD with smart object insertion
License: Free for personal and commercial usage
Zip File Includes: Free Coffee Cup Mockup PSD
Mock-up Resolution: 4000 x 3000 px
Note:
1. Free Mockup PSD is allowed to share online (A Must Linkback to designbolts.com)
2. Say thanks if you like or share/tweet with your friends. That means a lot to me.
3. And don't forget to follow or subscribe to receive for more high quality premium freebies & awesome articles only.
Download Coffee Cup Mockup
Recommended: