Today we are going to design a Premium Vintage Badge in Illustrator. This is a very easy step by step Illustrator CS6 tutorial for beginners. The final result is down below:
Premium Vintage Badge in Illustrator CS6 | Tutorial For Beginners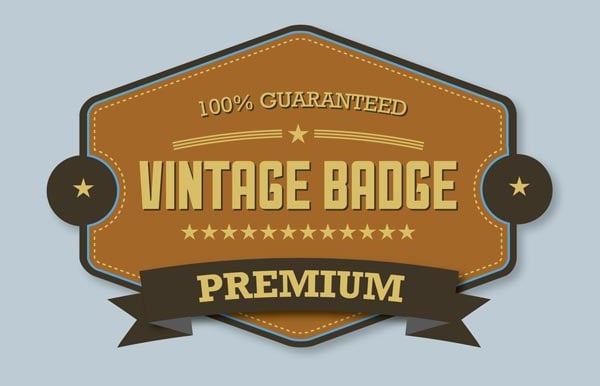 So lets get started.
First open illustrator and then go to File > New and make a new document. Width and height will be 4 inches. Set the units to inches and for printing purpose set the color mode to CMYK by clicking on the advance button, for web usage set the color mode to RGB & do not forget to uncheck ( align new objects to pixel grid ) rest remains the same.
Press (M) which is a rectangle tool, click anywhere on the document & a popup window will come up, now insert the values: width 2.5 inches, height 1 inch.
Now go to Object > Path > Add Anchor Points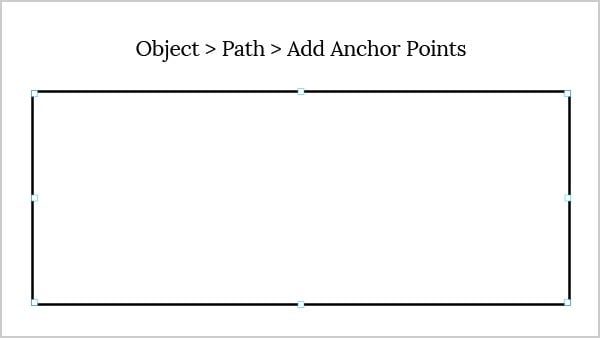 Now select anchor points from direct selection tool (A) while holding down shift key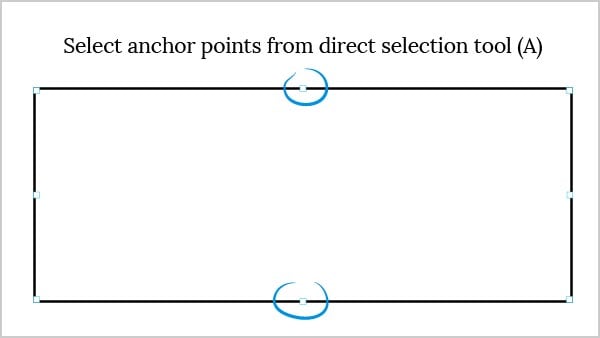 The tricky part comes here, after selecting anchor points press (S) Scale Tool & drag upwards while holding down the shift key on keyboard, your shape will look like this
Now go to Effect > Stylize > Round Corners  set the radius to 0.5 inch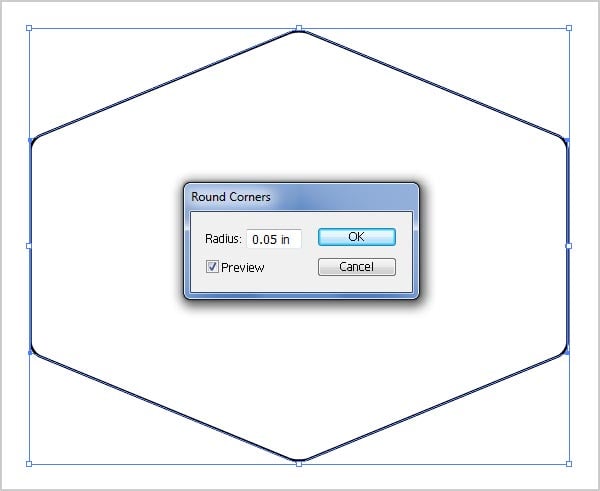 Go to Object > Path > Offset Path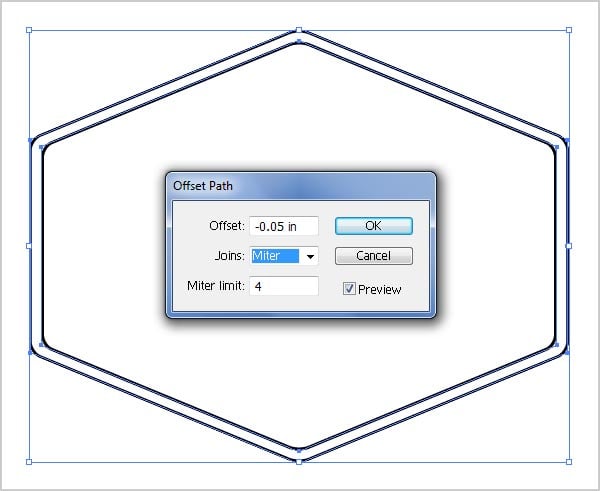 Put in offset value -0.05 and rest remains the same just hit 'ok'. Now draw circle from eclipse tool Press (L) and draw two circle with same width.
Ctrl + G to group them to make a single object and align them centered. Make sure snap to guide is on. Follow the image below.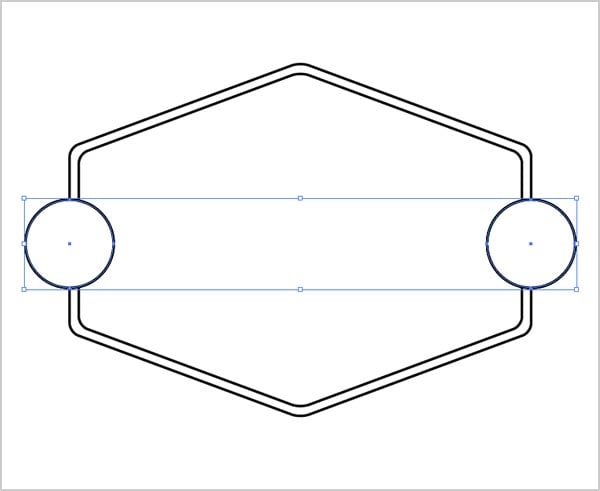 Make a copy of grouped circles Ctrl + C then Ctrl + F to paste in front, now subtract the inner object use path finder and make sure you select grouped circle and inner object. Both objects should be selected then Hit Minus, same goes with the outer object Hit Unite through path finder dialogue box. If it's not visible go to Window > Pathfinder. Follow the image below.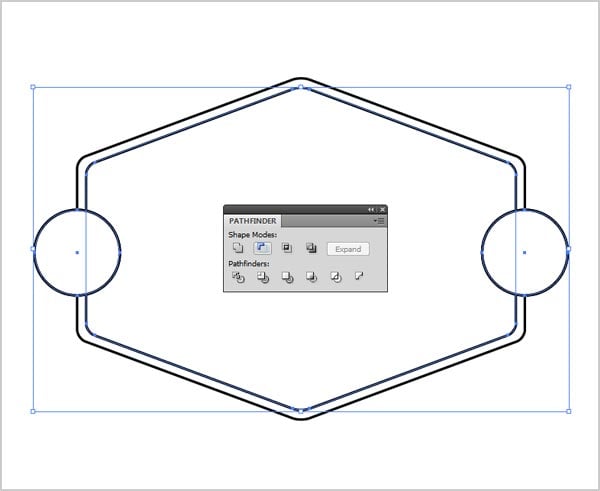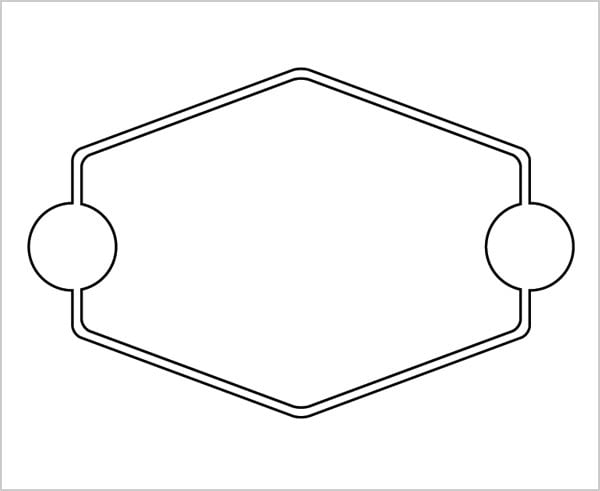 Let's make a nice dashed line inside & then we color the object, we are half done here. Select the badge inner object and navigate to Object > Path > Offset Path. Values are given below: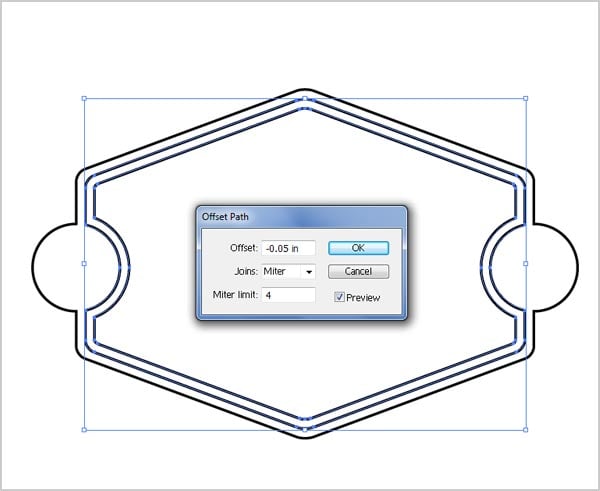 Now do some outline settings weight 0.5 pt. Select dashed line (3 pt dash & 2 pt gap) & third one is to select ( align dashes to corners and path ends, adjusting lengths to fit ) option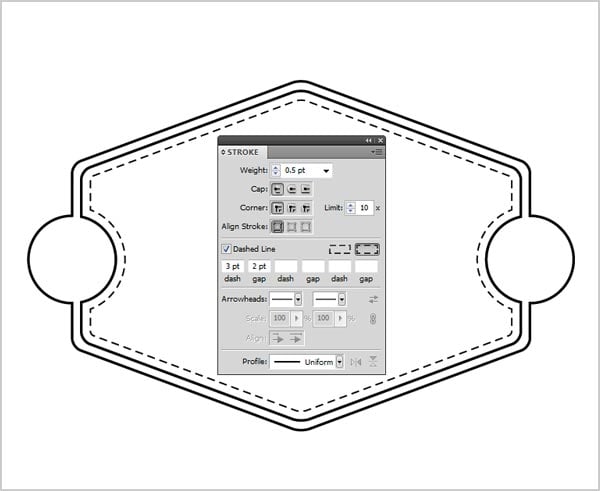 Lets make some colors I'm using these hexadecimal colors in the image below;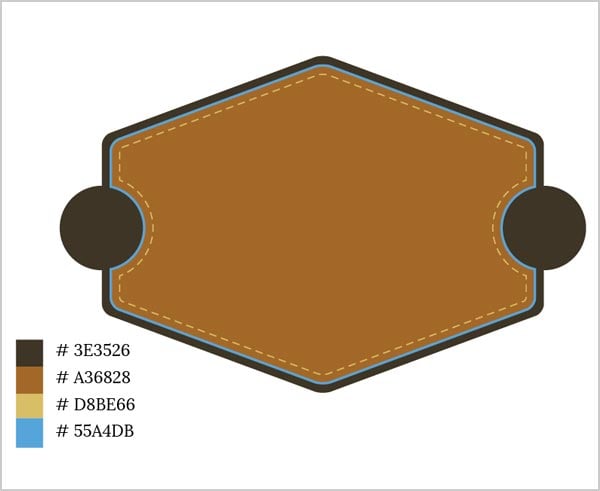 Now add some text & decorate it with stars and Vintage Elements. Follow the image below.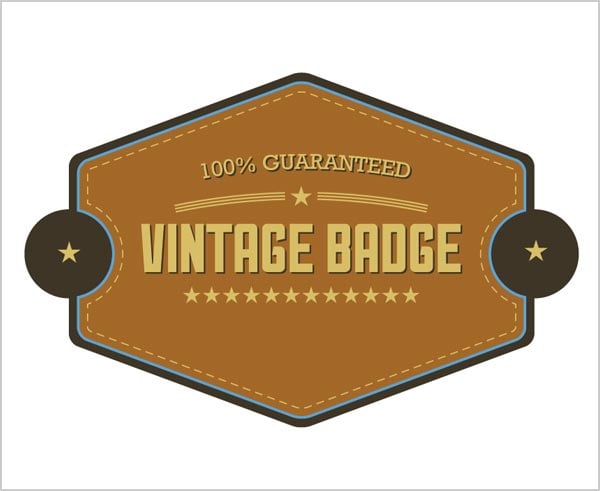 For drop shadow i used Ctrl + C & then Ctrl +B to paste behind. From arrow keys in keyboard I placed it a little bit on the right and downside. Now I am going to design a banner, first go to Window > Brush Libraries > Decorative > Decorate Banners & Seals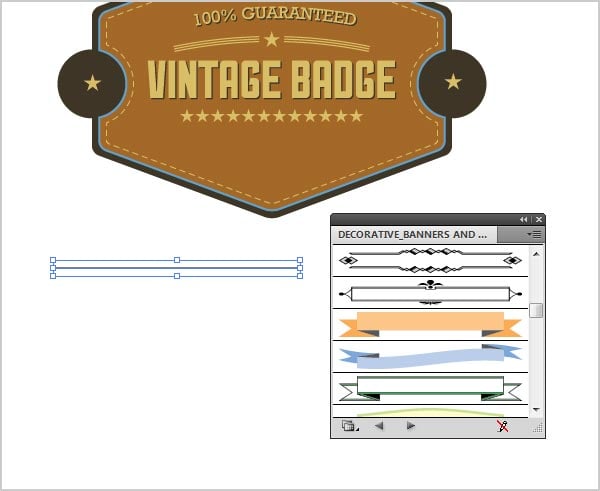 Draw a line and just click on the light orange banner, adjust the stroke width according to your requirement right now I am using 0.5 pt stoke. Write something on it and then we shall give it an arc effect through wrap options. You can find the wrap option under Effect > Wrap > Arc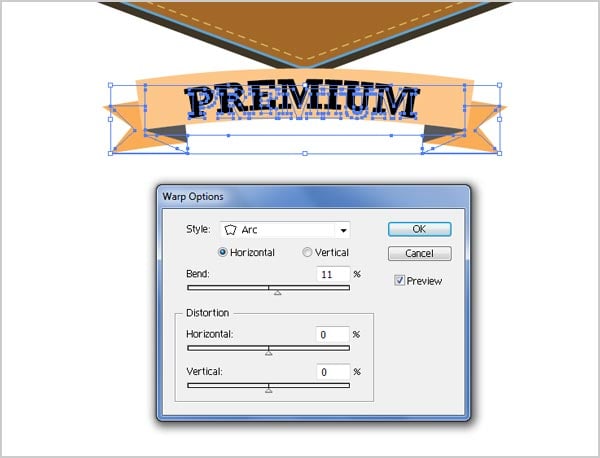 Use the colors provided and give it a premium look. I hope you might have followed me step by step. I made this Illustrator tutorial quite simple and easy even then if you meet any difficulty in understanding any step; feel free to comment.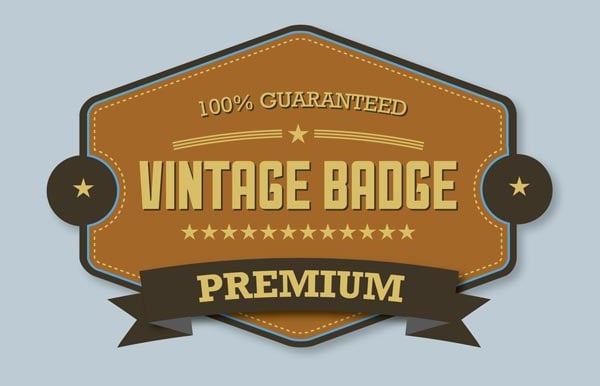 You can download the vintage badge from here
More Photoshop & Illustrator Tutorials: