As a designer, you know the true value of an iPhone – if only as a constant source of inspiration. On it, you search through Instagram photos, find stunning websites or just enjoy the intuitive UI. But did you know that you can turn it into a crucial tool for your work?
The internet is flooded with iPhone apps; there are a ton of apps out there for designers of all niches. From animation designers to 3D and graphic designers, you are bound to find creative iPhone apps suitable for your work or pleasure.
Here are some of the best 10 most useful iPhone apps for designers: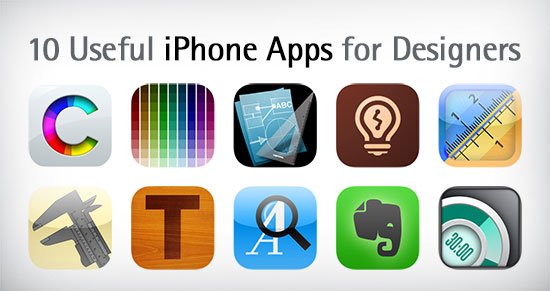 Have you ever taken a photograph and wanted to grab the colour palette in it immediately? With this app, you can. You can select specific shades to see exactly what their values are, and you can reference the palettes and colour values later. It's not the most advanced colour picker app, but its simplicity is what makes it so useful. It's great if you want to check a few colour details during a meeting or working on the go.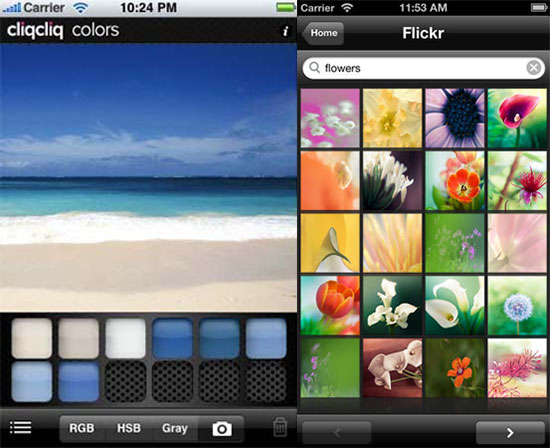 Palettes is also a colour picking app, but slightly more advanced. You can select websites, photos and other visual things, and it will pull the colour palettes from them. It will tell you the colour values in RGB, CMYK, Hex codes and more, so you know exactly which colours you're looking at. You can save the palettes that work for you, and reference them later when you're able to work. Plus, you can import and export palettes into and out of Photoshop quickly and easily.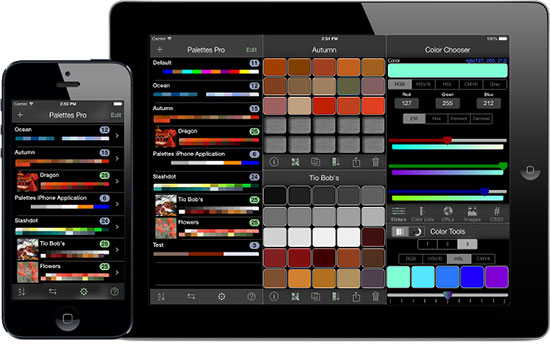 If you are prone to bursts of inspiration in kind of inconvenient locations, like the bus or in a waiting room, you need this app. It's a pretty simple sketch pad app where you use your finger as a pencil. You have loads of colours and brushes to work with, so you can get your basic idea down. You can also add in photos, text and graphics, if you need to. Best of all, you can enlarge the sketch pad, if your phone isn't quite big enough to really capture your ideas in full.  It's great for doodling a mock-up of any ideas you have when on the go. Especially as those eureka moments hit you!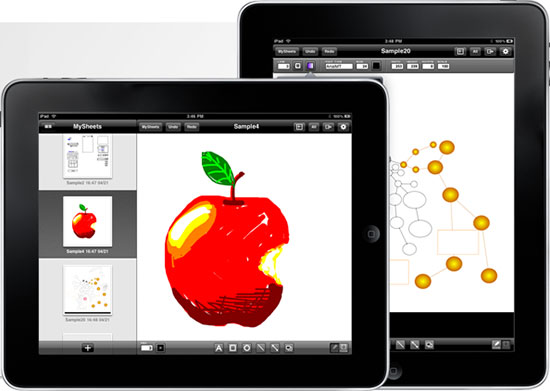 This app is Adobe's companion app to Illustrator, and it is free to download. That should tell you all you need to know, but just in case you need to know more, this is what it does. You can draw and design within the app, but that's just the tip of the iceberg. You can customise your toolbar with your favourite brushes, you can share your designs on social media and you can sync colour palettes with the Kuler website. You can also sync the app across all your Apple products if you have a Creative Cloud membership.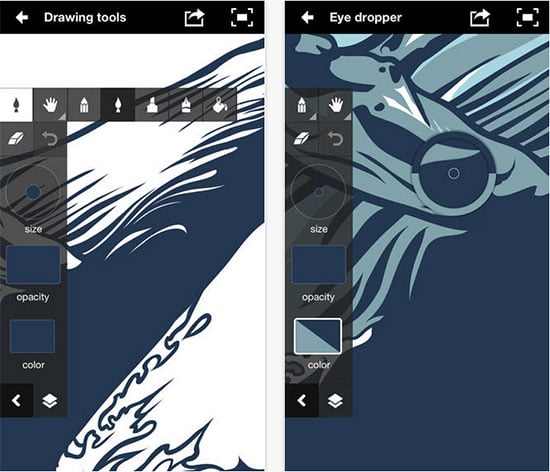 Designers need rulers like fish need water. It is just an absolutely essential item for the job. That's why this app is so useful. As long as you have your iPhone, you'll have an accurate ruler just waiting to measure whatever you need measuring. It may even replace your ruler. Maybe.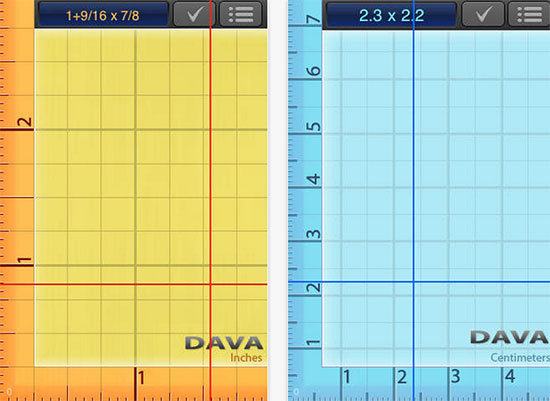 Callipers, like rulers, are massively useful to designers. This app acts just like a real calliper (though with American spellings), so you can move the jaws independently to get accurate measurements in inches, centimetres or even pixels. You can also use it to set grids and spacing, if you like.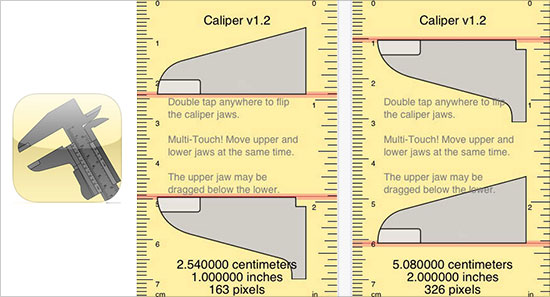 You know that there's always something more to learn about design, and that is especially true with fonts and typography. This app does what it says on the tin: it is a typography manual. From the basics of readability to more advanced theories and techniques, this app can teach something to every designer who ever uses letters.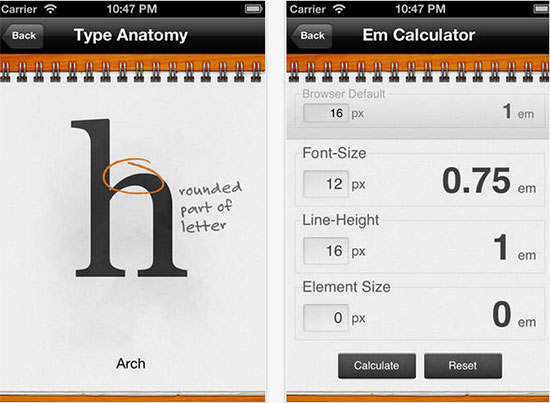 If you've been designing for any length of time, you'll know this situation well. You see an amazing font, and you can't think about anything else until you've found out what it is. With this app, that frustrating experience pretty much becomes a think of the past. Simply take a photo of the font, open the image in the app, and click on the font. The app will scan MyFont's massive font directory and bring up the fonts that match it most closely. Once you are at your desk, you can go back and look at your fonts to download for your next design project.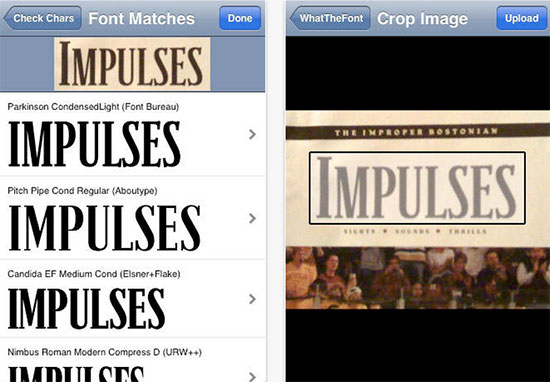 If somehow you don't know what Evernote does, it is the granddaddy of note-taking apps. You can type notes, obviously, but you can also take photos of your sketches as well. Tag all your notes to make it easy to search for your ideas, or just let the text recognition software tag it for you. It is compatible with every computer, tablet and mobile out there, and it saves everything in the cloud. That means wherever you are, if you have an internet connection, you can access your notes.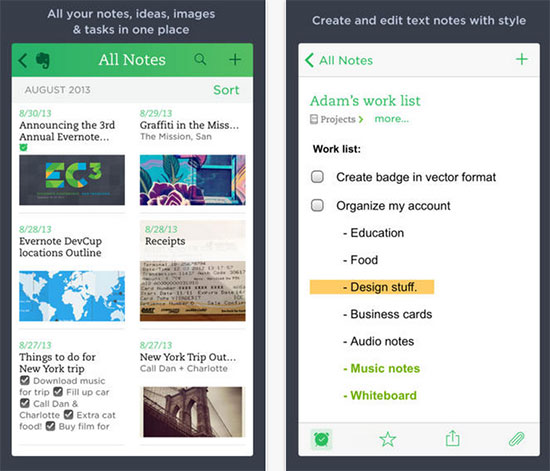 Turn task management into a beat-the-clock game with this app. You list your tasks, set the timer, and when time is up, it urges you to move to the next task. The idea is that, because your brain never has a chance to get used to the task at hand (and start coasting on autopilot), you keep the creative side of your brain as active as possible.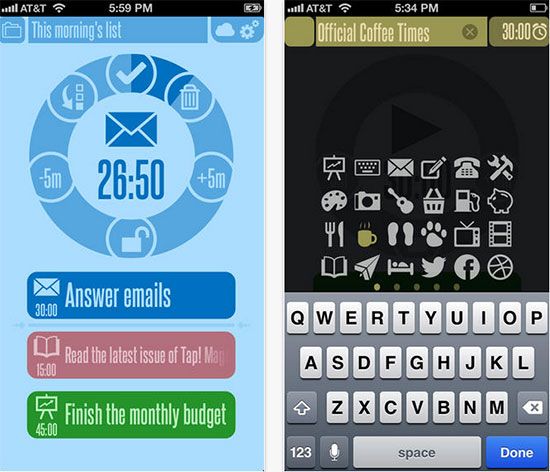 Designers rely heavily on computer devices and laptops, installing these ten iPhone apps can help you get organised, pick colours and fonts, keep track of notes and even measure things in the real world accurately. In fact, the only thing they can't do is actually design for you.
The iPhone popularised not only due to its amazing aesthetic design and features but by the vast number of useful applications available on the iTunes store.  There are hundreds of interesting applications that could aid you on your next design project.
Post Contributor: Libby French is a Director for iphonerepairs.co.uk. She manages all sales and marketing activities. Her favorite part of her job is working along side corporate clients. In her spare time Libby enjoys keeping up to date with design trends.
More Best iPhone Apps: