There is only one event which is talk of the town these days and it is none other than the New Year 2015. The celebrations will be worth seeing, massive display of fireworks will be made all across the globe and people will gather up to a particular place just to see the sky brightened by the firecrackers.
The moments of glee will be captured by the media and people will be spending the time on the roads, in the parties and will be having a great time together with their friends & family. It is the winter season, and each day it is foggier, mistier and snowier. That's the best part of New Year that it blows our minds with winter chills and holiday festivities.
New Year resolutions are the mandatory aspects, we all make resolutions to follow in the New Year up ahead, some of us want to quit on few irritable habits while others want to be more patent, down to earth and humble. It all depends on the conviction and willingness within ourselves that how much we are keen to fulfill the resolutions.
Today I am unfolding before you free wall calendar 2015 design template & mockup PSD. I am sure it will help you out, you can put and insert your own design elements into these mockups and use them for personal or commercial projects.
These will satisfy the client and he will know how the wall calendar will look like in the tangible form. Use your creative impulses and the elements of originality in making the Calendar designs.
Presentation is all that matters these days and if you show up a well-made mockup of a calendar to your client, there will be no chances of disapproval or depreciation rather he will say "yes" and you won't be making any other effort subsequently. Do let us know about your experiences using these mockups and we will be bringing more of these kind of stuff for your ease and comfort in future as well.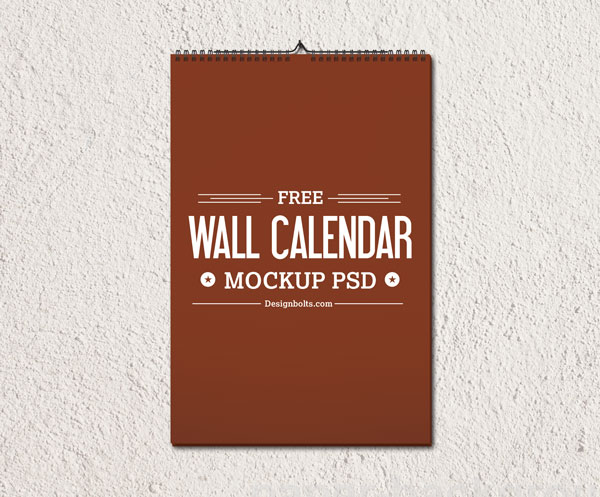 Free Wall Calendar Mock-up PSD:
Size: 12 x 18 inches
Format: PSD
License: Free for personal use only
Designed by: Zee Que | www.designbolts.com
Calendar Mockup
Free Wall Calendar 2015 Dates Template in Ai Format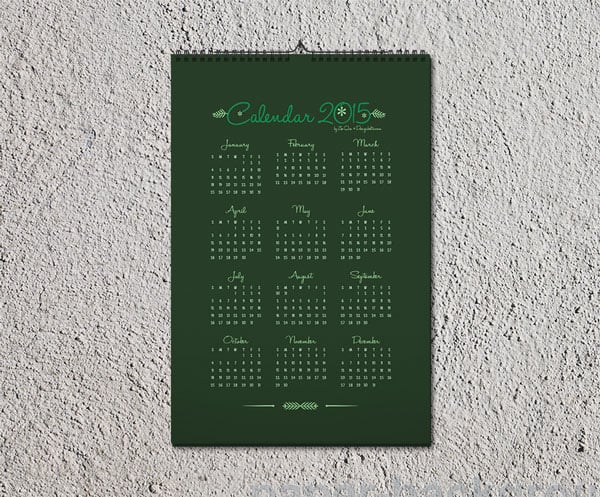 Free Calendar 2015 Dates Template (Editable)
Size: 12 x 18 inches
Format: Illustrator Ai
License: Free for commercial use
Fonts: HaloHandletter & Mf Air Balloon
Designed by: Zee Que | www.designbolts.com
Calendar Template 
Printable Free Calendar 2015 Design Template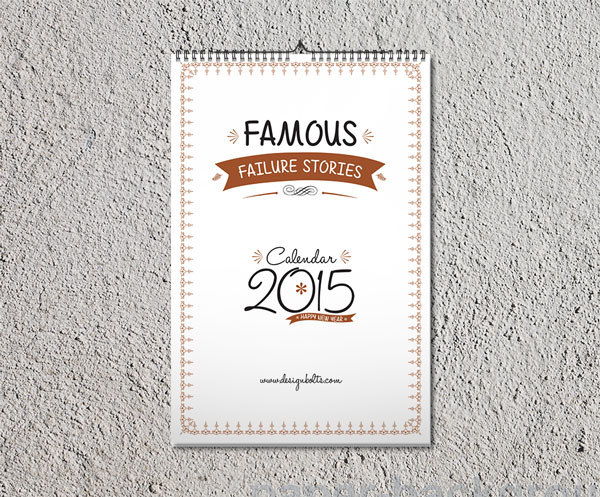 Free Printable Vector Calendar 2015 Design Template
Size: 12 x 18 inches
Format: Illustrator Ai
License: Free for Personal use
Designed by: Zee Que | www.designbolts.com

More Free High Quality Freebies
Tags: wall calendar mockup , free wall calendar mockup psd, wall calendar psd mockup, mockup psd, free mockup