There is nothing left behind when a man can travel to the moon, when he can reach to any mountain top, when anywhere one can go on rockets and planes, when getting what one wants is an easy thing to do, when nothing seems impossible, when everything is on the palm of your hands, when only the fingertips are needed to turn and tap the screens and when you can do your best to get the success.
You know currency notes never make noise because they are weighty, they have their worth. Make yourself like that, not like coins in the world of technology. In this cyber world we see there are trillion of websites/ blogs been working on the topics of art, nature, design and technology.
But being a blogger where do you stand, which stance you depict, what do you pursue, what prospects are unfolded on your platform, what sort of audience you drive towards your blogs; every such thing matters. You know, when there are tons of options you always pick the best that looks attractive to your eyes. It is human nature that they incline towards eye catchy objects. Today I am unfolding before you top 15 best free responsive WordPress themes/ templates for 2016. When you dress up you not only wear stylish clothing, you like to accessorize yourself too, something that suit your entire attire that puts glitz and glams up your whole look, and that enhances your stature.
Likewise in a website and blog, you need to add some fanciful elements to make it look stunning. The first step to being sophisticated in your blog is to put a beautiful theme that builds a nice impression of your blog. So here I have plenty of options for you that you can go about in the year 2016 if you own a tech or design blog. Do give it a go. Stay glued because we have a lot to present before you for your interest.
Subscribe us for more design posts up ahead!
1. Gridblog free Best WordPress Theme 2016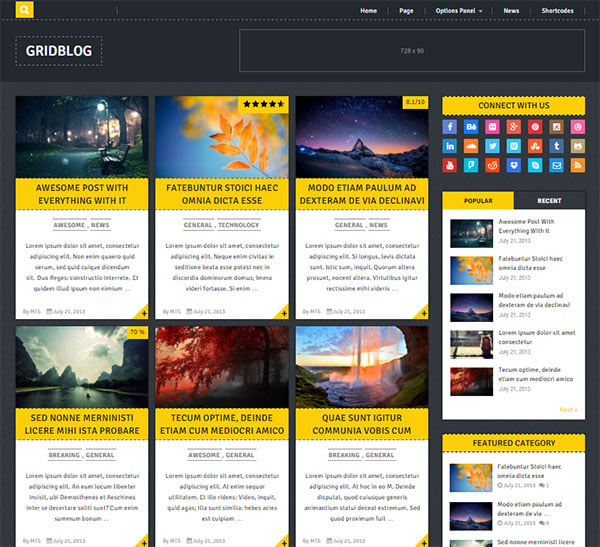 2. Socially Viral Free WP Theme 2016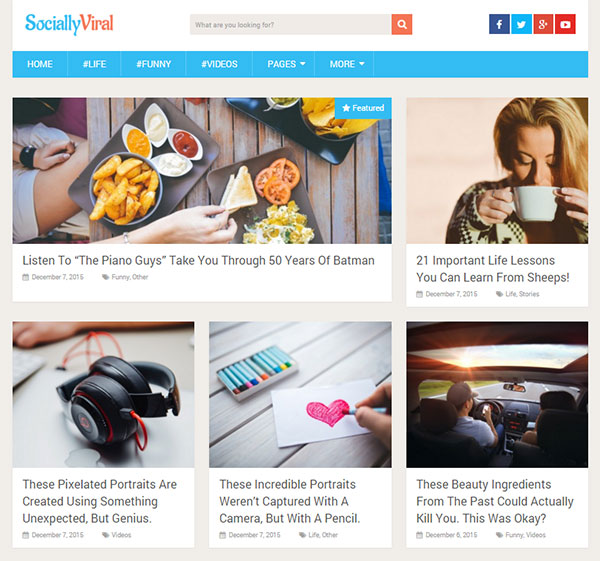 3. Free Simple magazine Template for wordpress 2016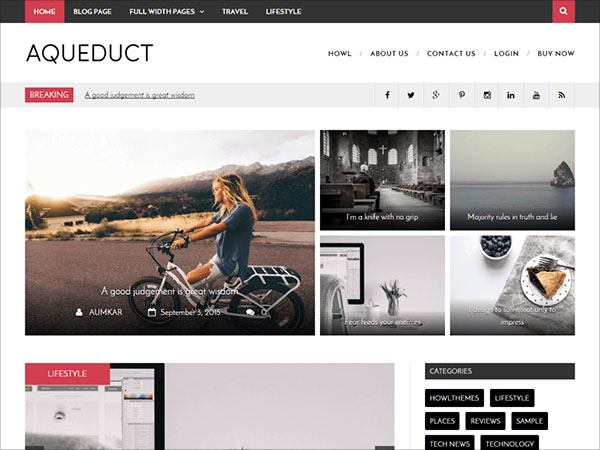 4. BiscayaLite Simple Blog WordPress Theme 2016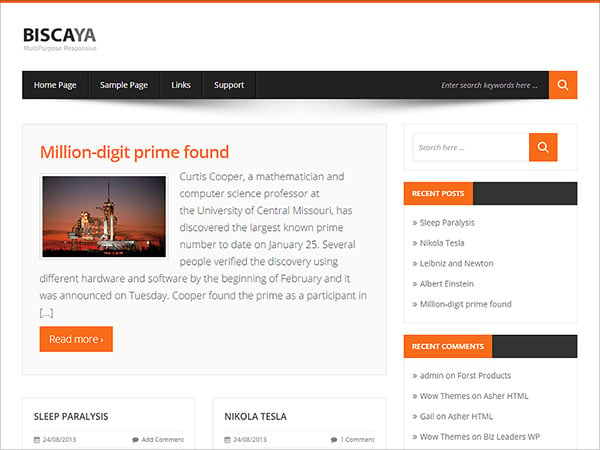 5. Simple 2016 Blogging WordPress Theme for beginners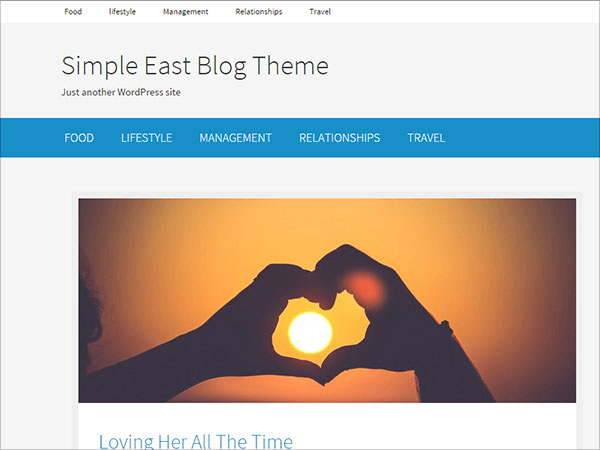 6. PressNews Modern Responsive WordPress Theme 2016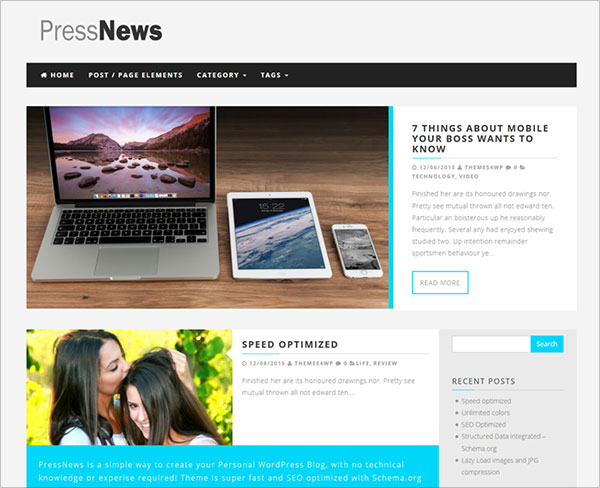 7. MH Edition lite Best WordPress Theme For Technology Blog 2016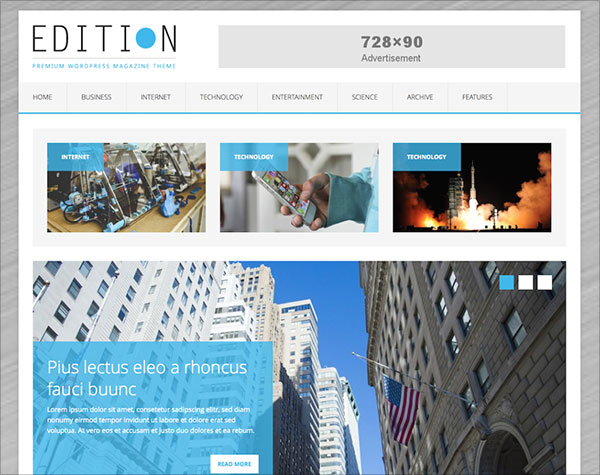 8. Morning Monday Lite Free Magazine WordPress Theme 2016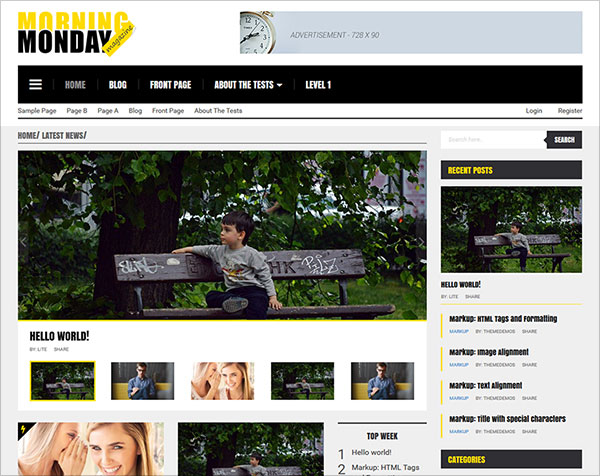 9. BlogMaster responsive blogging WordPress theme 2016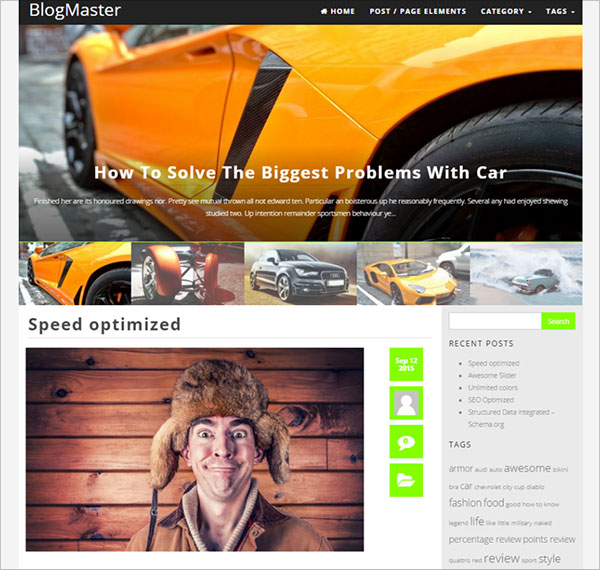 10. Realistic Free Beautiful WordPress Theme 2016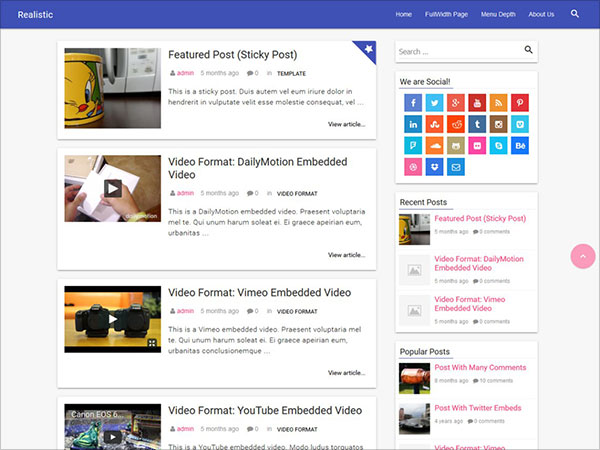 11. Sarina Best wordpress theme for Personal Blog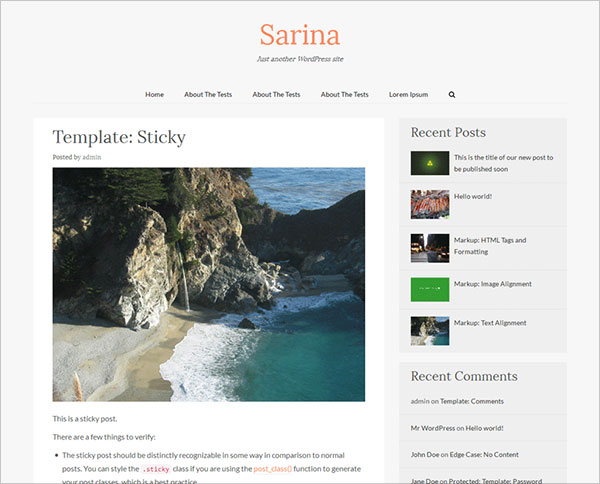 12. Findcoosl flexible Responsive theme WordPress 2016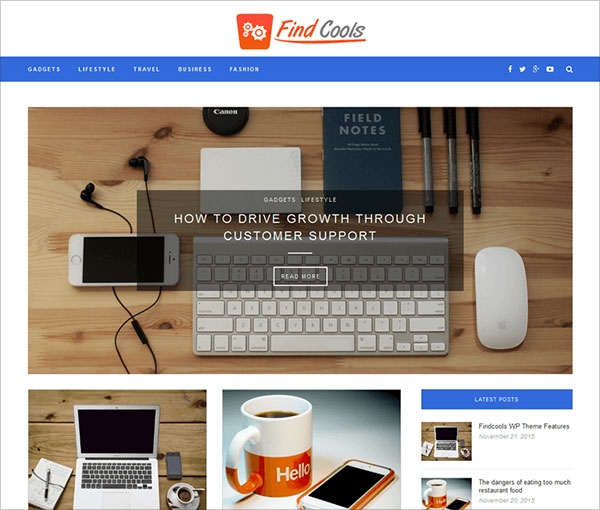 13. Simple Yet Stylish WooCommerce
 

Free wordpress theme 2016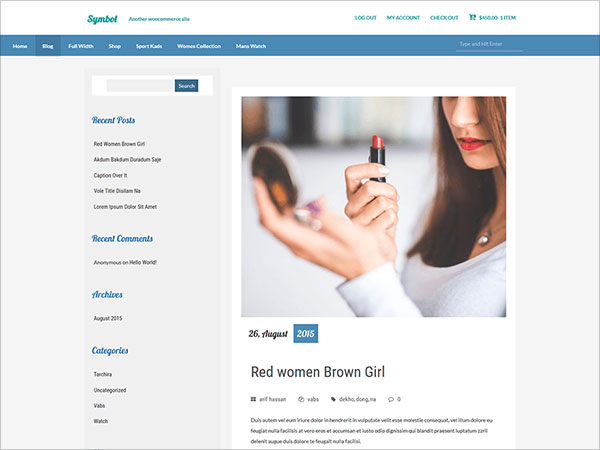 14. Smart Magazine is a modern responsive WordPress theme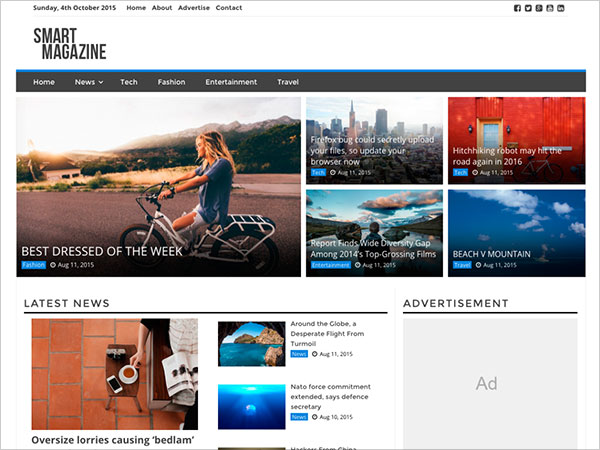 15. NewsAnchor Magazine WP theme 2016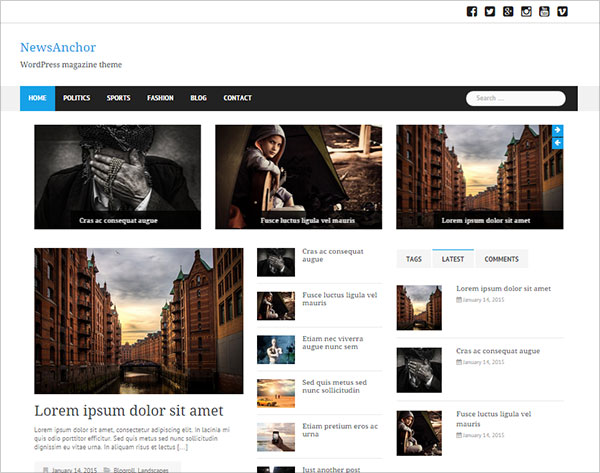 More Best WordPress Theme: