Designers have got a lot on their back and shoulders to shrug off, they still smile even when after being immensely burdened, they have a specialty of keeping up with all clients and do the best they can to compose masterpieces. However sometimes being lethargic they also look up to the works by experts for an inspiration and this helps in kick starting all over again.
Bloggers these days are all active to bring a handsome traffic to their blogs, they are of the view that with quality comes off a good number of people, who love to read and explore the blogs. Provide them with great information that is new to them; tell them about the current affairs, fashion, entertainment, general opinions, suggestions, ideas and all about latest trends to keep them up to dated. When there are profound websites and blogs working under the same niche, people have a variety to move around.
Give them the kind of things they are looking up, work on the niches that are being popularized by people. Bloggers do contact the graphic designers to get themselves pretty social network icons for the websites and for their blogs. Well here I am providing a post for all bloggers who want social icons for their blogs, check out this post of 10 world's largest collection of social media icons 2017 these are some free for your blogs & some are Premium, you have now a mighty collection to choose from.
Social media icons are preliminaries to achieve a good public stance, a cooler impression, a good traffic generator and also they help in expanding the interest of people all through using social networking channels. You can always switch the position of social media icons, either from top to bottom or from bottom to the sidebar. They must be selected keeping the design theme and background of the blog.
Stay hooked and do let us know what more should we be putting forward for your interest? Subscribe us for daily design dose.
1. 270 Premium Social Media icons Vector Ai Eps Format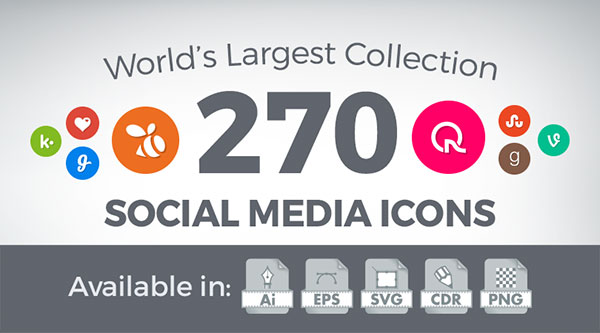 2. Free + Premium | 300 Cute Girly Social Media Icons in Ai, PNG format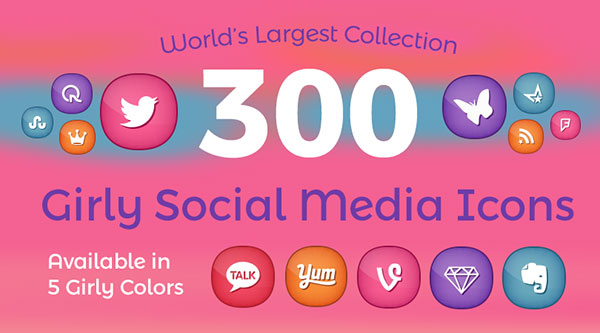 3. 1500 Social Media Icons Set for Feminine & Girly Blogs / Websites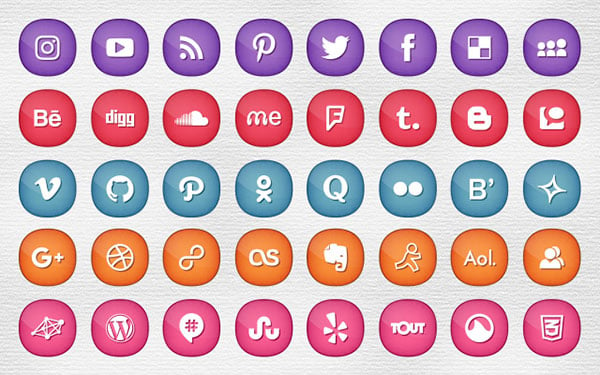 4. 250 Free & Premium Transparent Social Media Icons for Dark Website Backgrounds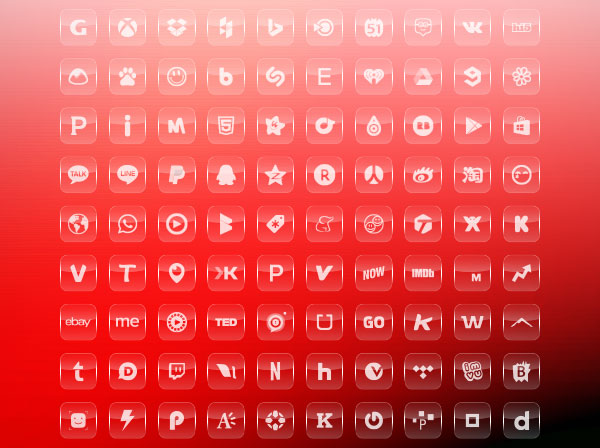 5. 20 Flat Free Vector Social Network Icons | Ai + 1024 PNGs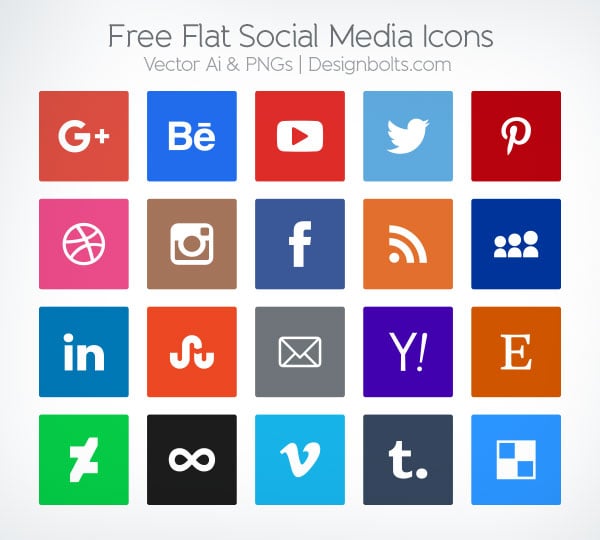 6. 300 Pink & Purple Girly Free Social Media Icons | 512 Px PNGs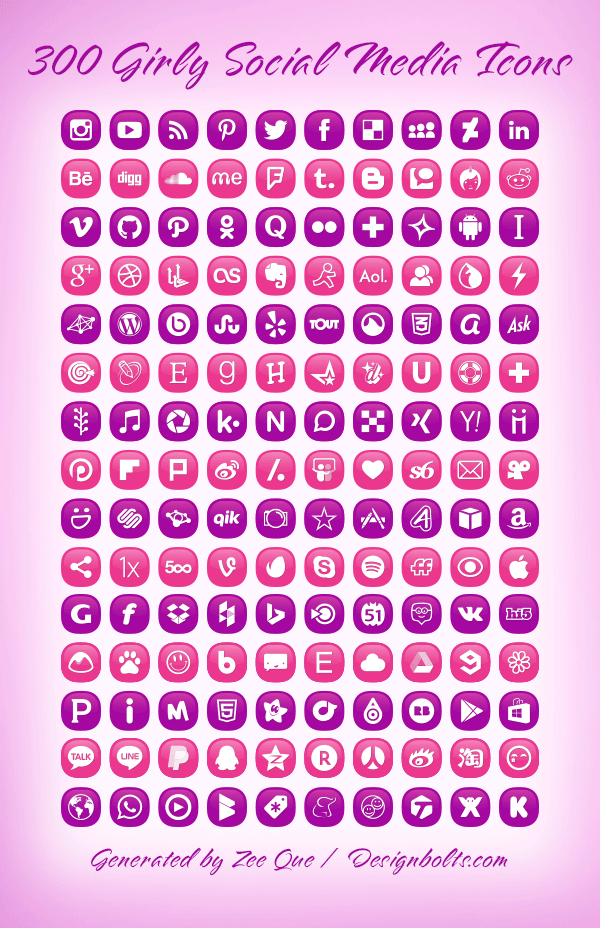 7. 250 Round High Quality Social Media logos | Free & Premium Version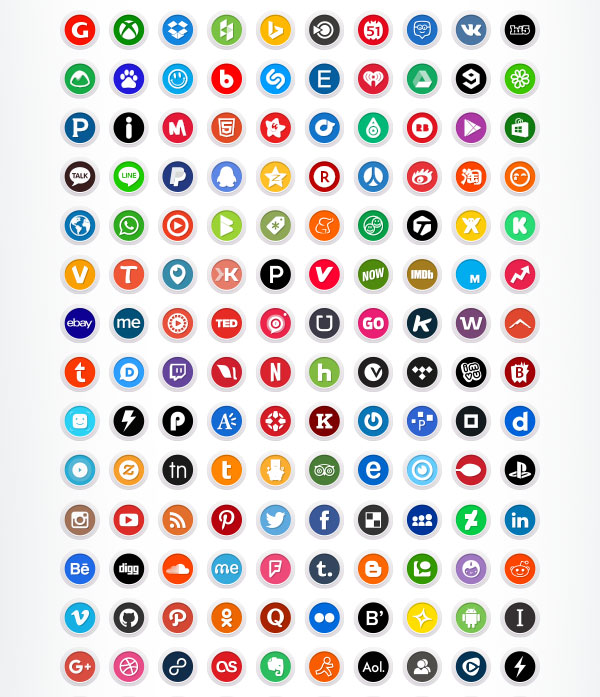 8. 110 Free Hand Stitch Social Media buttons | Vector Ai + PNGs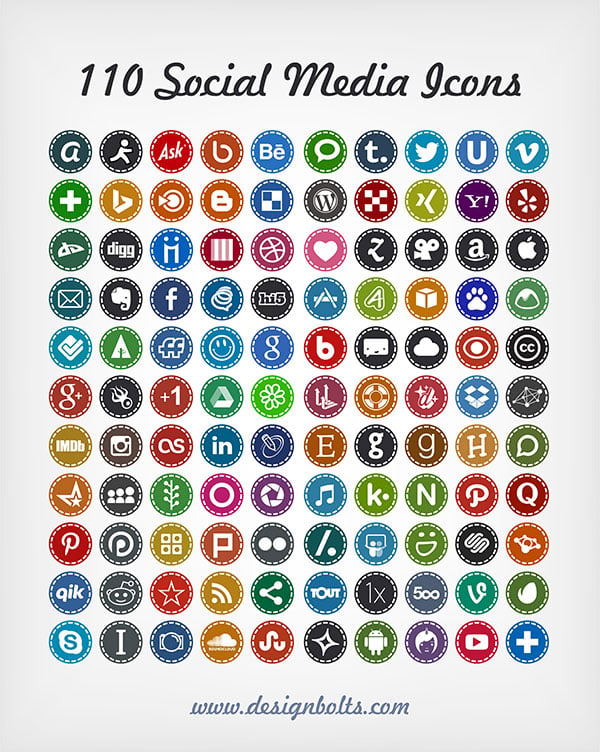 9. Hexagonal High Quality 40 Free Social Media Icons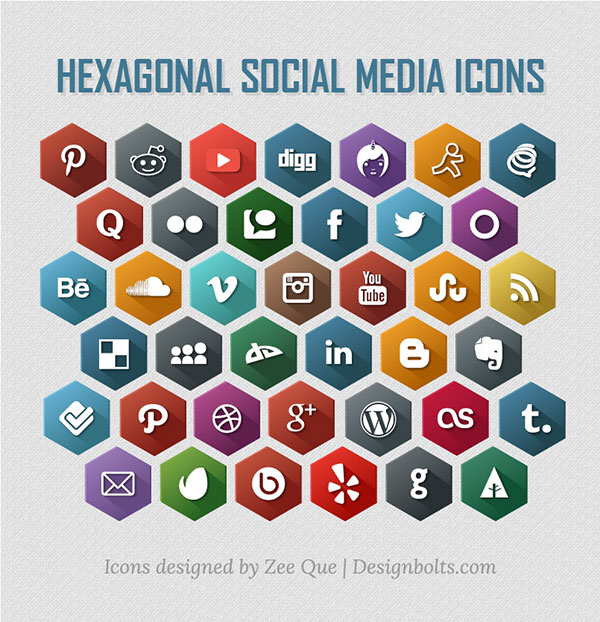 10. Free Cute Social Media Icons | 256 PNGs & Vector Ai File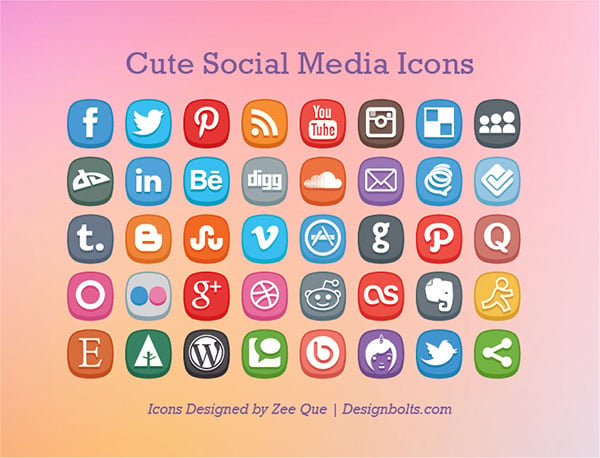 More Social Icons You would love to download:
Tags: free social media icons 2017, free social icons 2017, social media buttons, social network icons 2017, social media logos 2017