Some people die and leave a legacy after them, some heroes die and make the entire world sorrowful. The sudden outbreak of a sad demise has left us into tears, we cannot control our emotions after knowing the departure of the legendary Stephen Hawking who has been an epitome of inspiration for all of us.
British Physicist Stephen Hawking, the role model of the generation, the wonderful scientist of his cohort is no more with us. Life is so unpredictable, we never know when to breathe the last. This world is transient and slowly but gradually we are moving towards the death tolling its bells. No matter how big or small you are, the real life is the afterlife you cannot get rid of. Someday or the other this life will come to an end, but all prayers to the departed soul who has left us into greater grief and mourn. The moment I logged into my social media accounts, the newsfeed was flooded immensely by the tragic death of Stephen, certainly a rough patch to digest at once. But his life gives us several lessons to just "don't give up".
Being an ALS patient and a tragic sufferer he was given 2 years reportedly by the doctors, but he survived another 50 years of life. This shows that if one is willing to live by the obstacles and has a spirit to achieve something great he can live and work for it as much as he desires to attain. It is a tremendous shock to this earth, certainly a great loss of 2018. His incredible contributions to Science, theories and complex concepts shall always be remembered and rehearsed. Although his struggles were immense but bad health was declining day by day, he didn't fail in his practice and continued to survive with his dreams in the eyes.
He proved that it doesn't matter whether you are on a wheelchair, having upheavals and setbacks, his undaunted spirit and quest never failed to push him forward. Down here you will see a tribute to the Legendary Stephen Hawking by artists around the world. Let's look through his incredible words of wisdom and his impressive personality through the eyes of artists.
For more design feed, stay tuned to the blog. We have something interesting coming for you tomorrow. Here we go.
RIP Stephen Hawking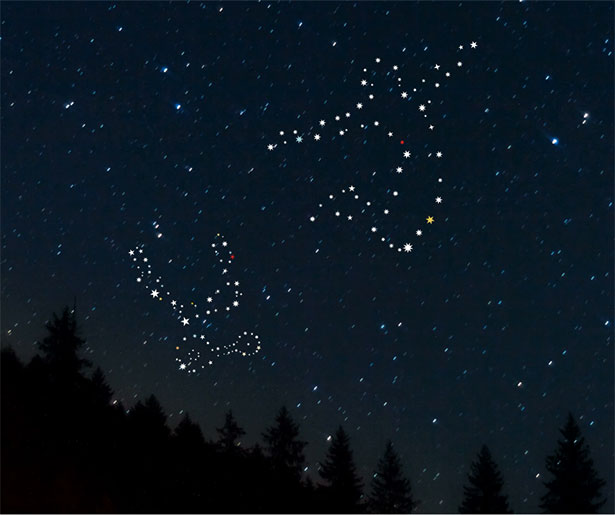 Goodbye, Stephen Hawking by pictoline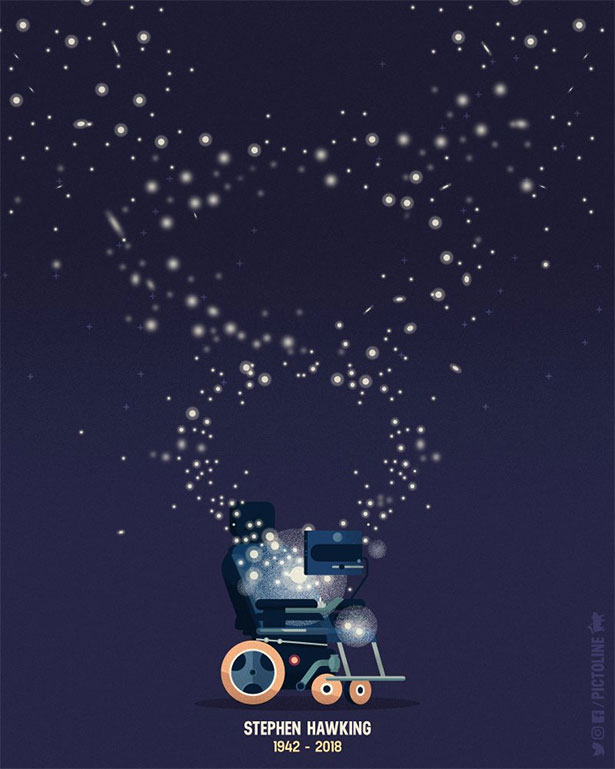 Tribute to Stephen Hawking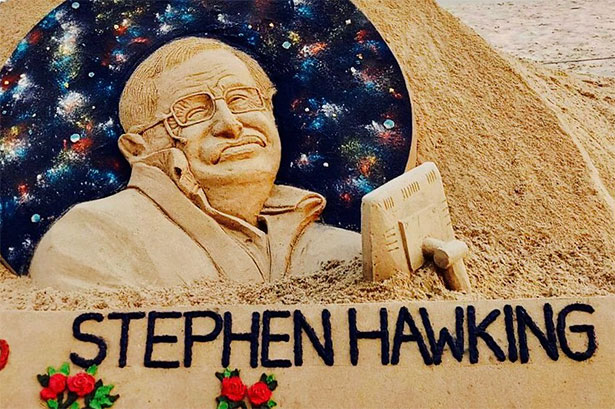 RIP Stephen Hawking Tribute Artwork by Superbritánico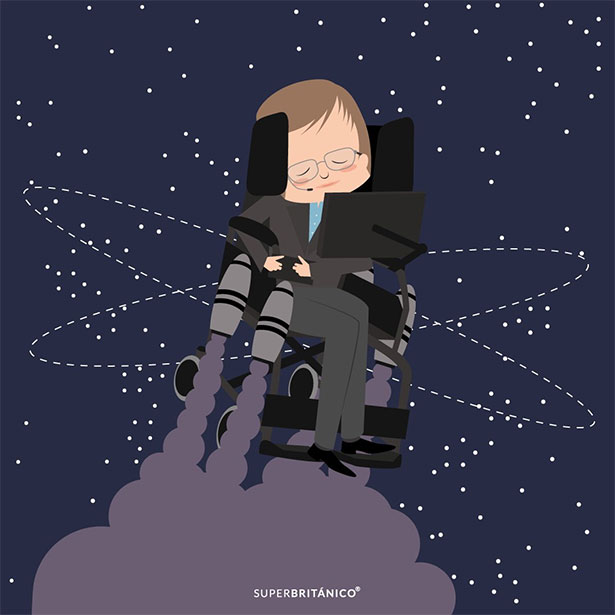 Stephen Hawking Photo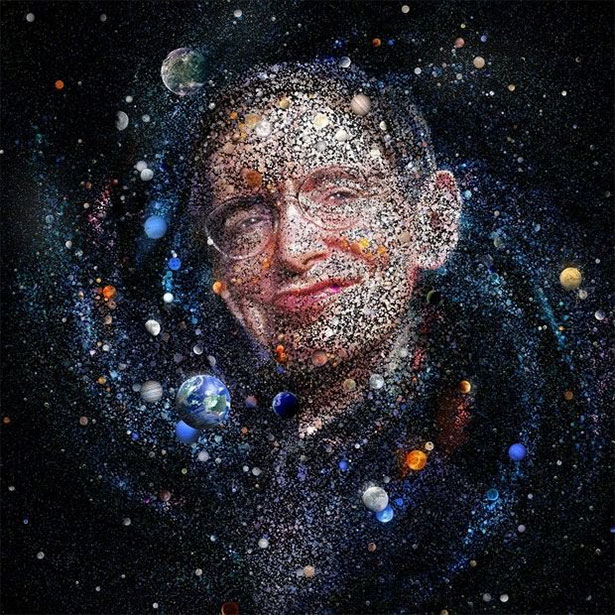 In Memoriam Stephen Hawking Art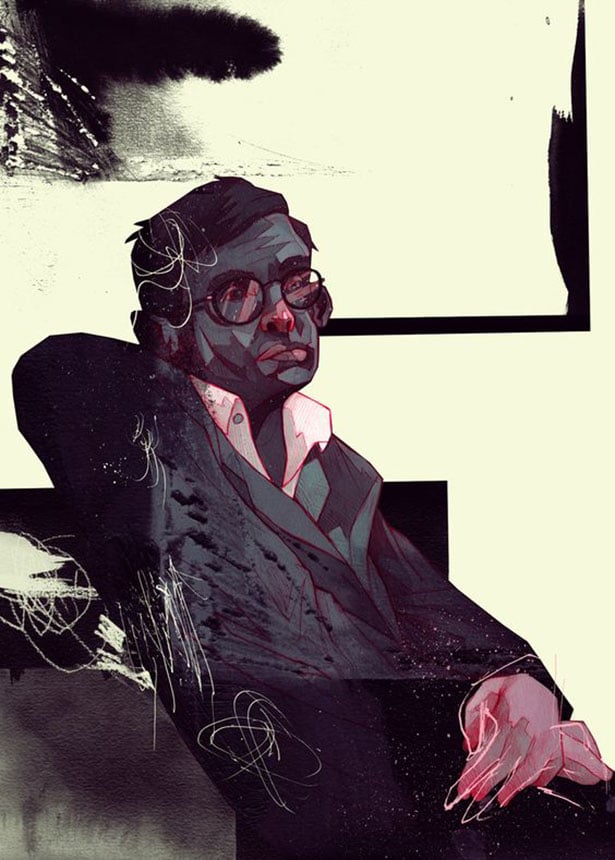 Goodbye Professor Stephen Hawking 1942 ~ 2018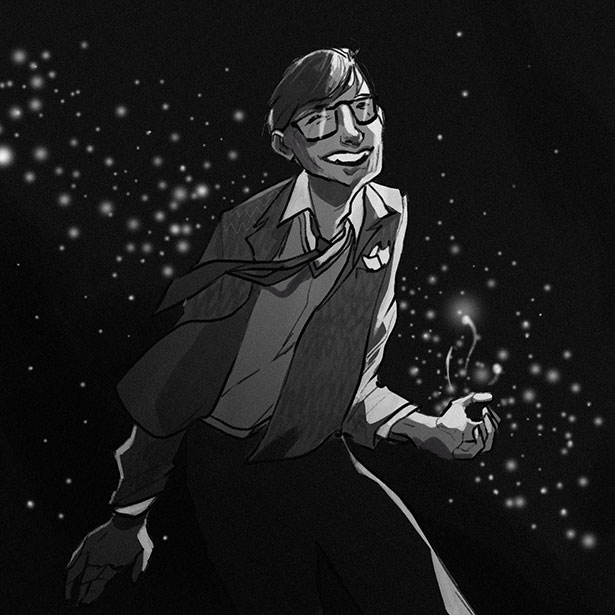 Tribute to Stephen Hawking Vector Art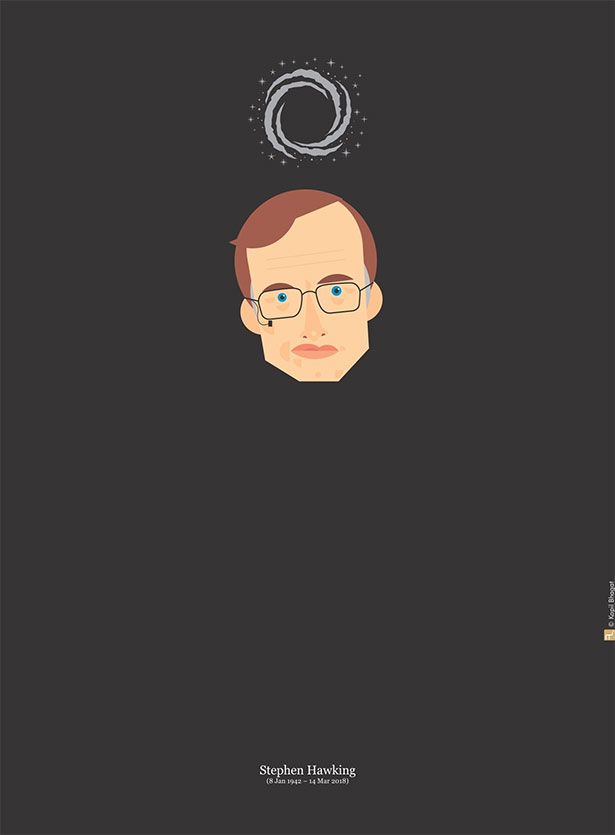 Stephen Hawking Painting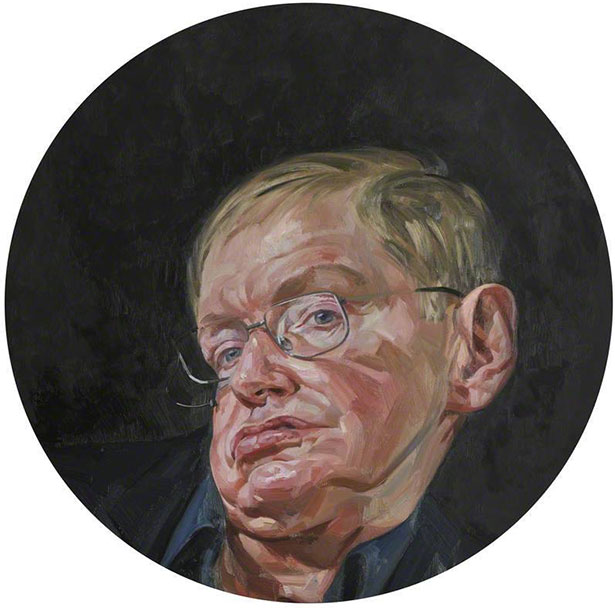 R.I.P Stephen Hawking Tribute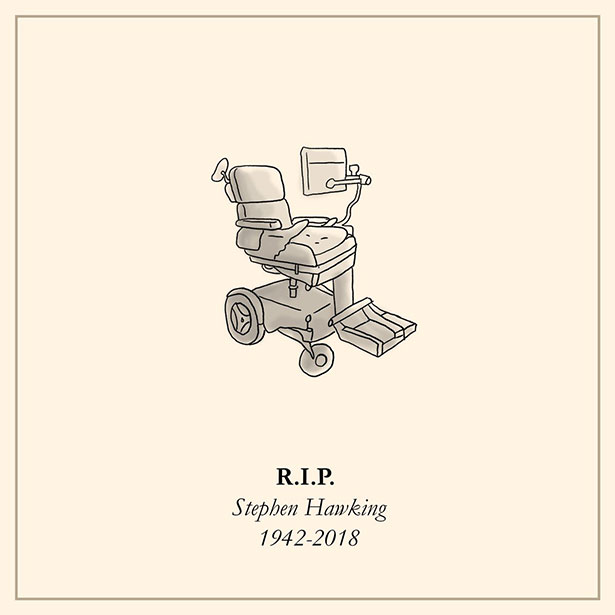 Good bye, professor Hawking
Hawking Tribute Artwork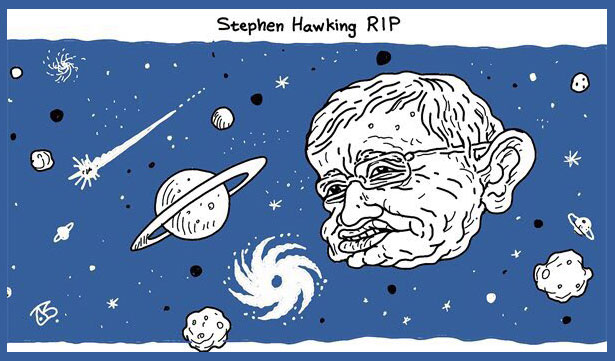 Rest in peace Stephen Hawking 2018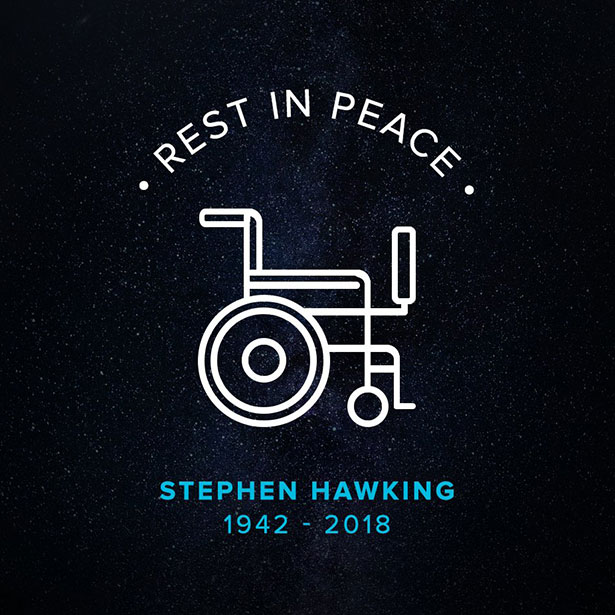 Rest in peace Stephen Hawking Tribute 2018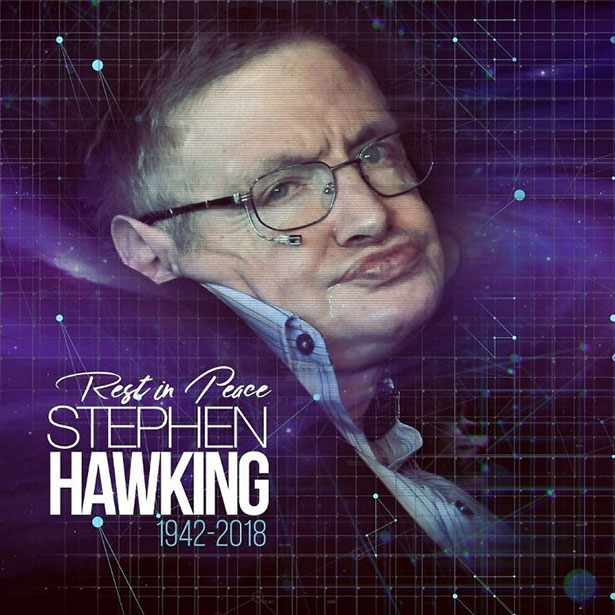 Some Stephen Hawking's Quotes:
My goal is simple. It is a complete understanding of the universe, why it is as it is and why it exists at all.
I regard the brain as a computer which will stop working when its components fail. There is no heaven or afterlife for broken-down computers; that is a fairy story for people afraid of the dark.
I believe the simplest explanation is, there is no God. No one created the universe and no one directs our fate. This leads me to a profound realisation that there probably is no heaven and no afterlife either. We have this one life to appreciate the grand design of the universe and for that, I am extremely grateful.
Remember to look up at the stars and not down at your feet. Try to make sense of what you see and wonder about what makes the universe exist. Be curious. And however difficult life may seem, there is always something you can do and succeed at. It matters that you don't just give up.
Life would be tragic if it weren't funny.
My expectations were reduced to zero when I was 21. Everything since then has been a bonus.
People who boast about their IQ are losers." "I have lived with the prospect of an early death for the last 49 years. I'm not afraid of death, but I'm in no hurry to die. I have so much I want to do first.
We are just an advanced breed of monkeys on a minor planet of a very average star. But we can understand the Universe. That makes us something very special.
The greatest enemy of knowledge is not ignorance, it is illusion of knowledge
The world's most brilliant man
by Piers Morgan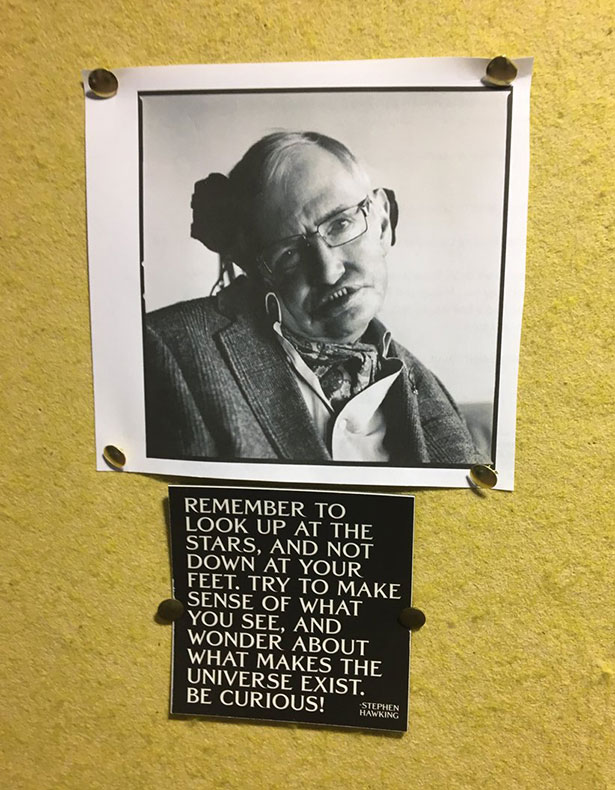 Recommended Posts for artists: