Hello everyone out there, here we are setting a new benchmark for the event of Christmas, we will cover each and everything regarding the event so nothing lacks anywhere and you don't have to switch from blog to blog to get the best stuff when you have this right platform. You have come to the right place where all the desirable stuff will be highlighted before you so you shall know what to buy, what not to buy, from where to take ideas and inspiration. So hold on tight and stick around because each day it is going to be just as surprising as possible to help you and accommodate you all. We have been working lately to accumulate the stuff that will benefit you.
Christmas is one of the biggest events that is celebrated by the Christian community all around the globe on a larger scale. This event sends several messages across the world to stay united, to spread happiness and smiles, to keep the warmth of family and friends intact, to travel from city to the town or to anywhere just for the Christmas reunion. It gives us all the message of harmony and to remember all those who cannot afford to celebrate this day in a lavish way possible. Down here you can quickly check out these 20+ latest indoor / outdoor Christmas decorations & ornaments of 2018 that you shouldn't miss at all. These are going to transform the room, lounge or any outdoor setting which you are supposed to decorate for the day of Christmas. If you don't have the budget to call for Christmas decoration teams then just have all the essentials of Christmas at hand to experiment with the unique decorations yourself, what say?
There are certain things that cannot be put aside when it comes to the celebrations. Out of them, there are Christmas ornaments and christmas flyers, bobbles, fairy lights, Christmas trees, Santa Claus, snowflakes, reindeers, Christmas Santa red caps, tinsels, strings of lights, garlands, ribbons, baskets and gifts, wrappers, scented candles, extension cords and stockings etc. So get your checklist ready for the day is yet to come, it is around the corner. Till then check out these ornament. We wish you all a festive season ahead.
20+ Best Indoor / Outdoor Christmas Decorations & Ornaments 2018 You Shouldn't Miss
1. 9.5 Ft Commercial Size White Reindeer Lighted Christmas Outdoor Decoration
Buy from here | Price: $6,001.49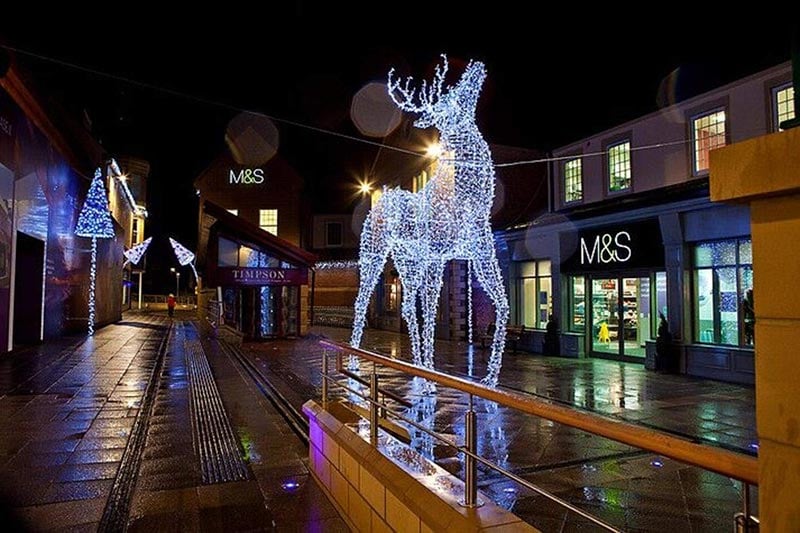 2. 9 Ft Commercial Size Reindeer and Sleigh Lighted Christmas Outdoor Decoration
Buy from here | Price: $2,801.49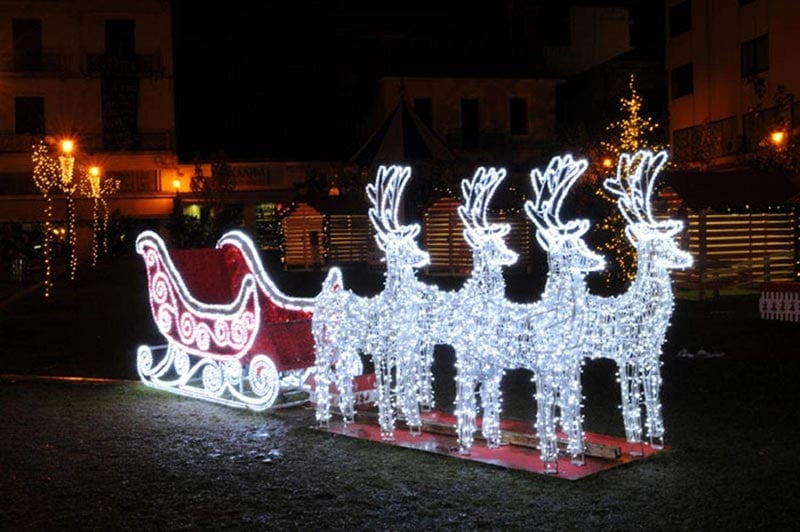 3. Vickerman 52 inches Champagne Angel with Dove LED Lighted Christmas Yard Art Decoration
Buy from here | Price: $163.99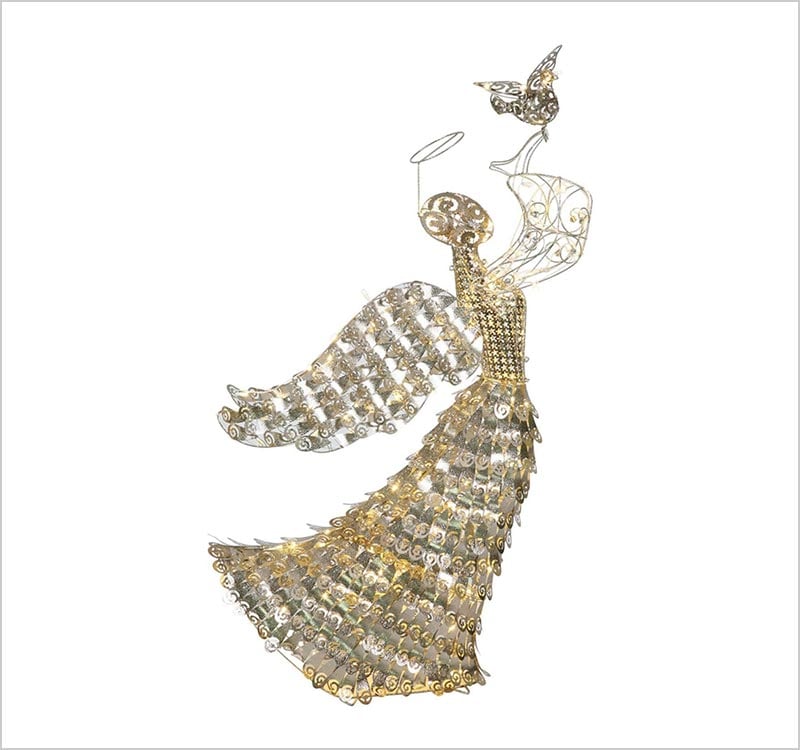 4. Magical Christmas LED LIGHTED UNICORN Indoor/Outdoor Yard Decoration
Buy from here | Price: $75.35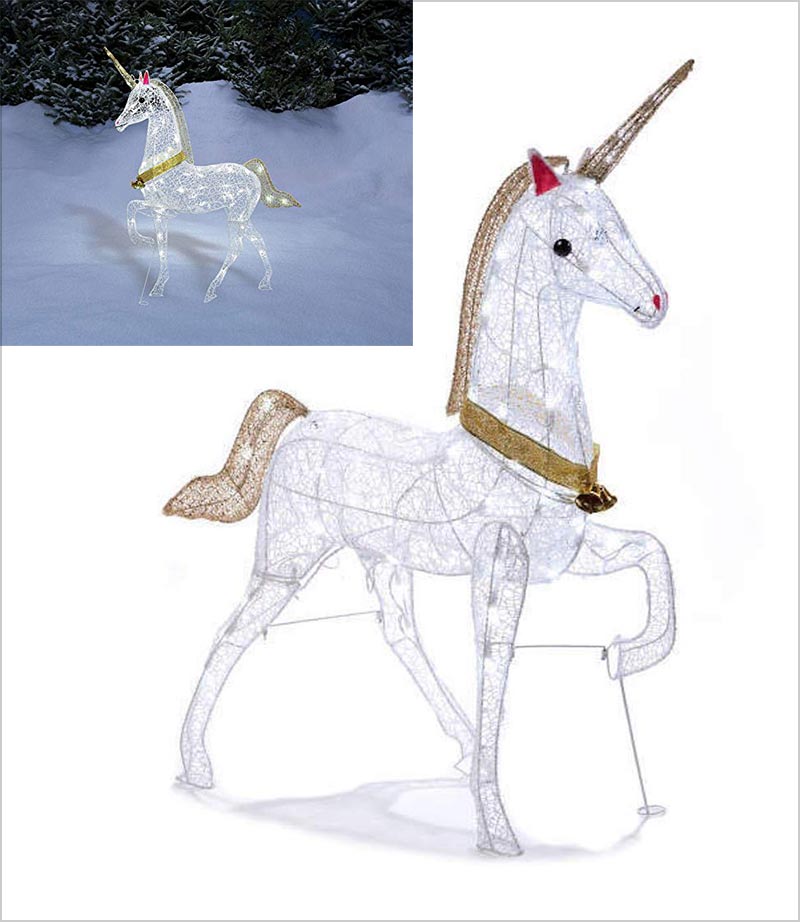 5. Champagne Deer Doe Fawn Outdoor Christmas Decoration
Buy from here | Price: $97.95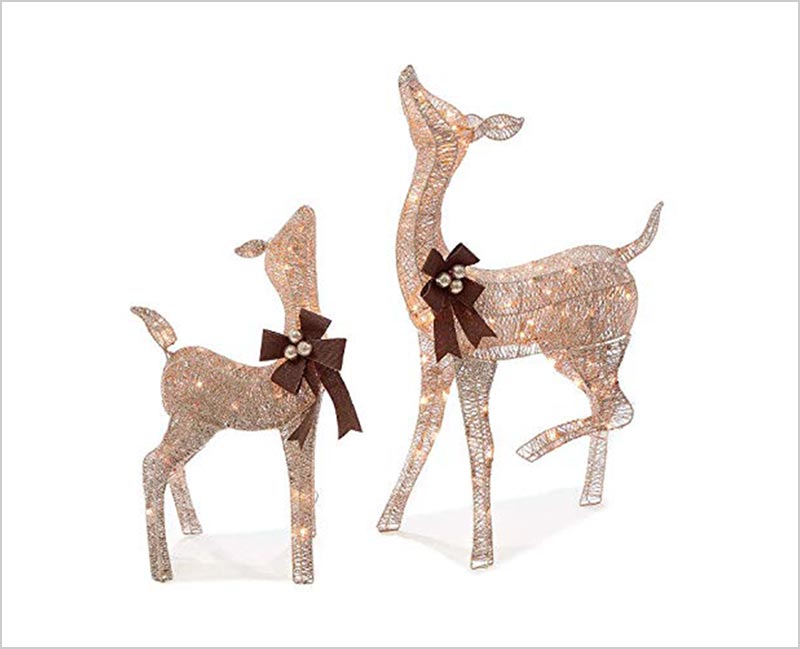 6. 9 ft Glitter Gem Garland Indoor Christmas Decoration Lights
Buy from here | Price: $153.07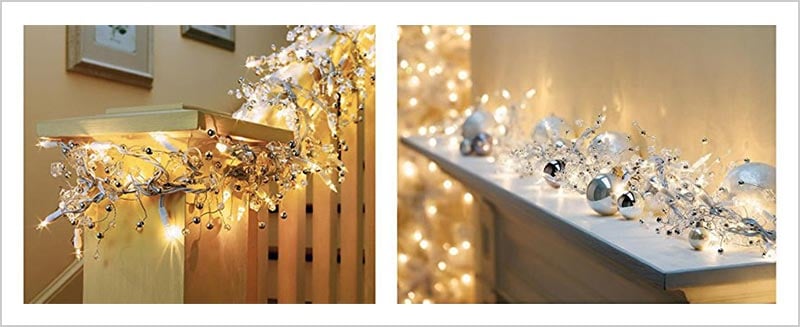 7. 
Christmas Outdoor Santa Sleigh and 2 Reindeer Set
Buy from here | Price: $199.99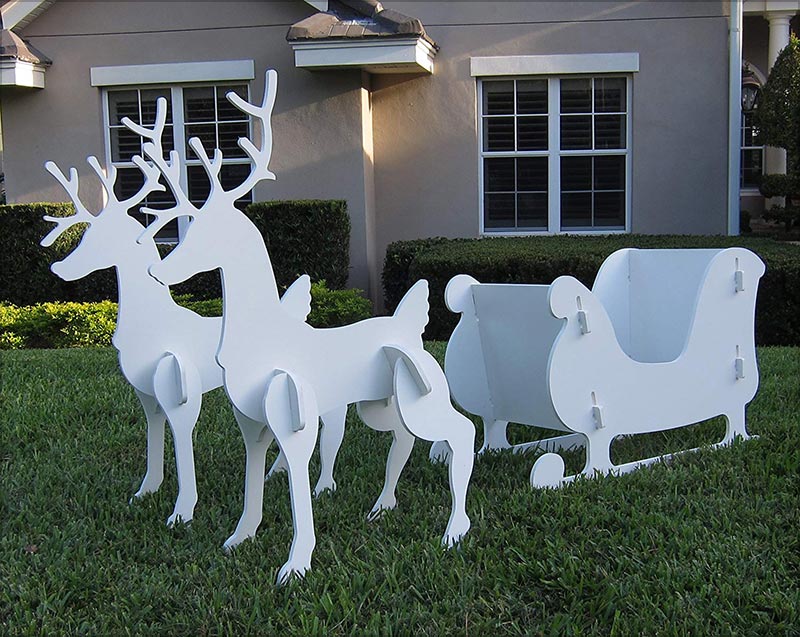 8. Holiday Decoration Christmas Tree with 10 Hanging Ornaments Set
Buy from here | Price: $34.95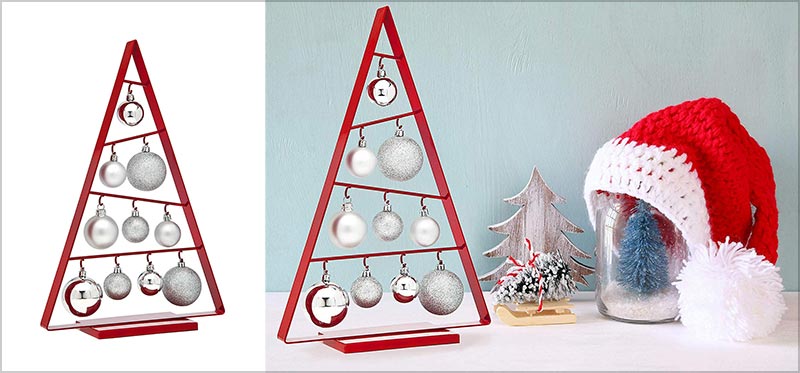 9. Inflatable Santa in Sleigh with Reindeers 16ft
Buy from here | Price: $159.99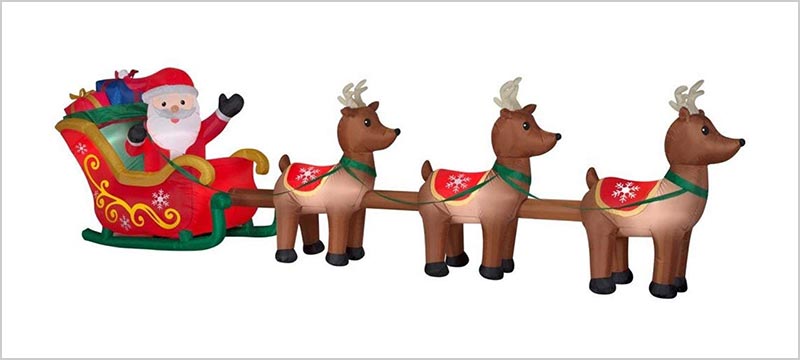 10. LED Decorated Christmas Wreath-Red Magnolia Decorations
Buy from here | Price: $124.99 | Buy from here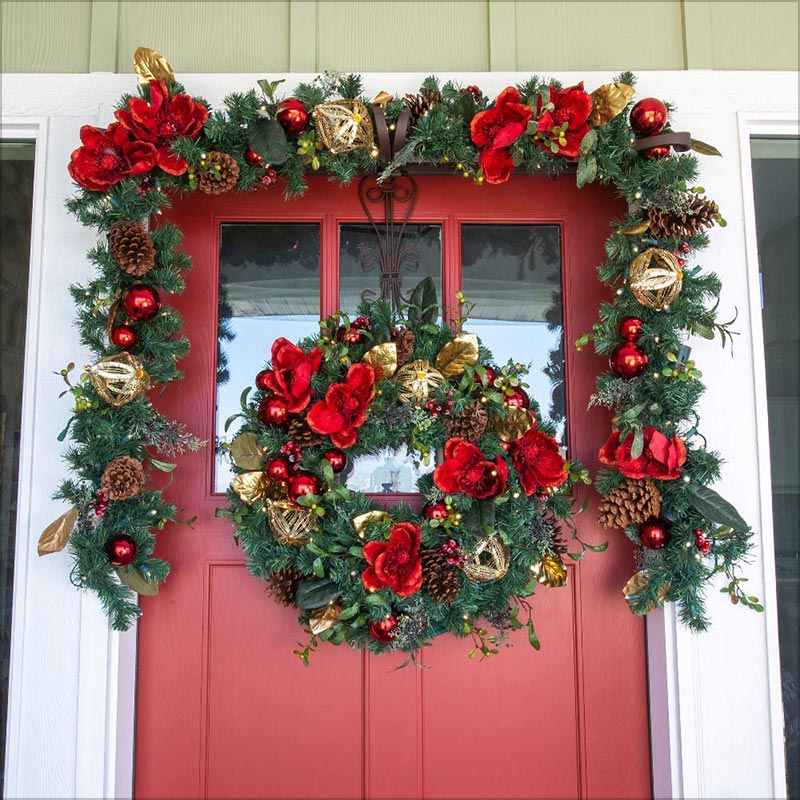 11. Decorated Wreath Christmas Wreath-Festive Holiday decorations
Buy from here | Price: $124.99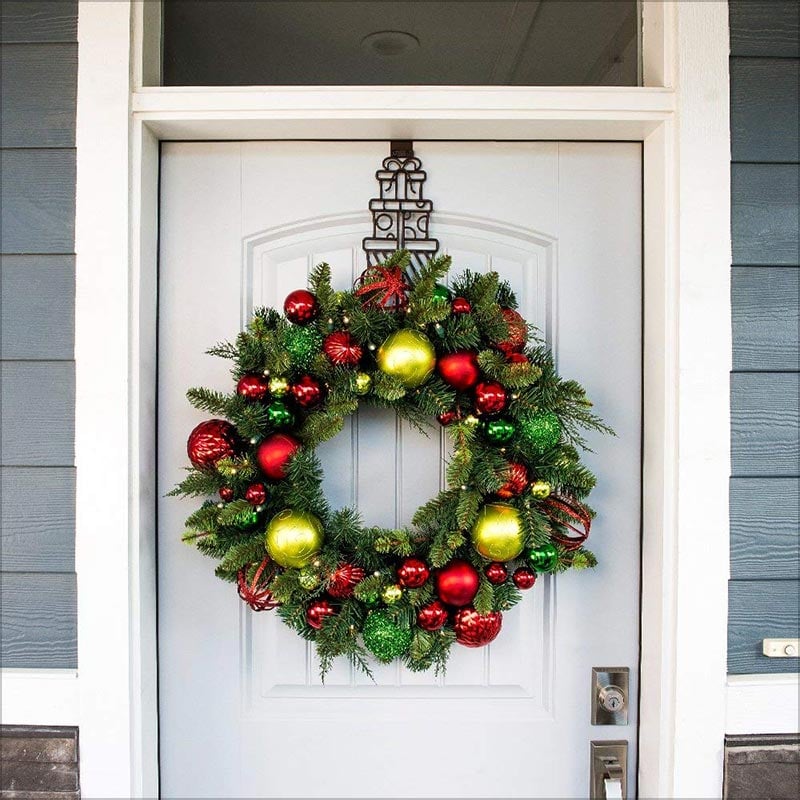 12. LED RGB Cube Lights For Indoor Christmas Decorations
Buy from here | Price: $114.99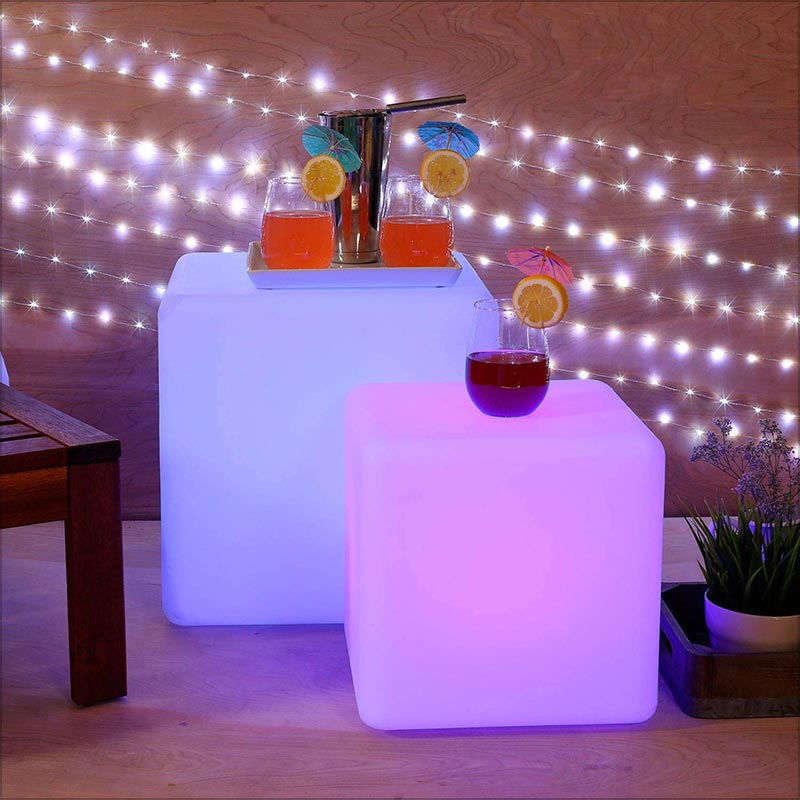 13. Snowflake Holiday Rope Light For Outdoor
Buy from here | Price: $108.36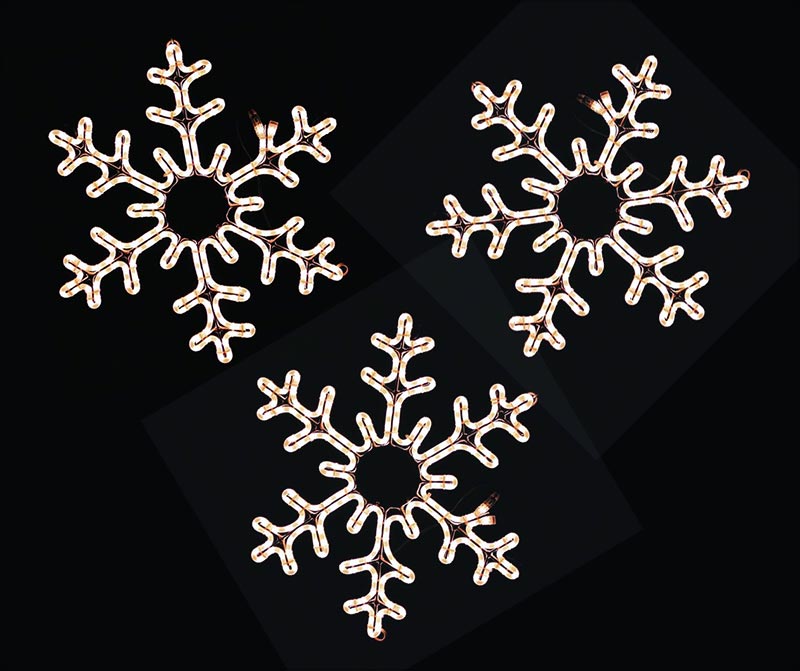 14. Hallmark Christmas Lantern Table Decoration
Buy from here | Price: $118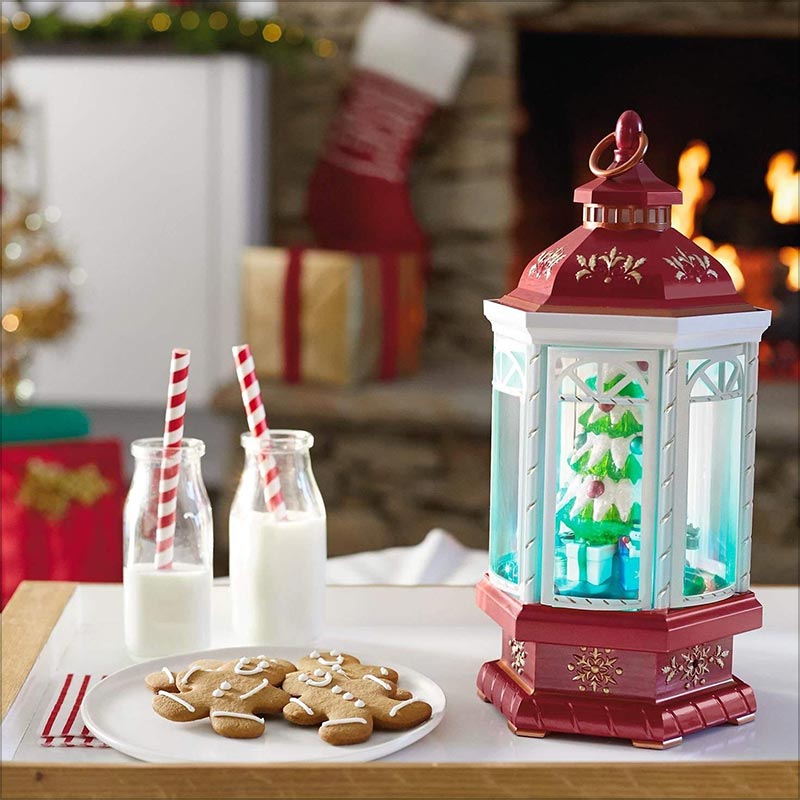 15. Red Christmas Tree Skirt with Snowflakes
Buy from here | Price: $29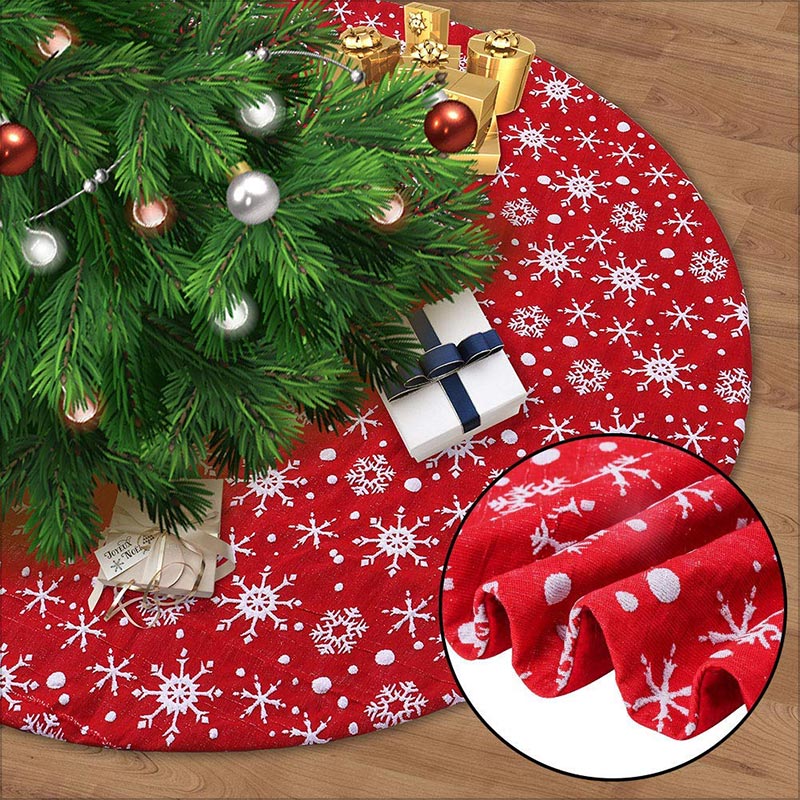 16. 10 Foot Tall Lighted Christmas Inflatable Archway with Santa Claus and Snowman Outdoor Decoration
Buy from here | Price: $109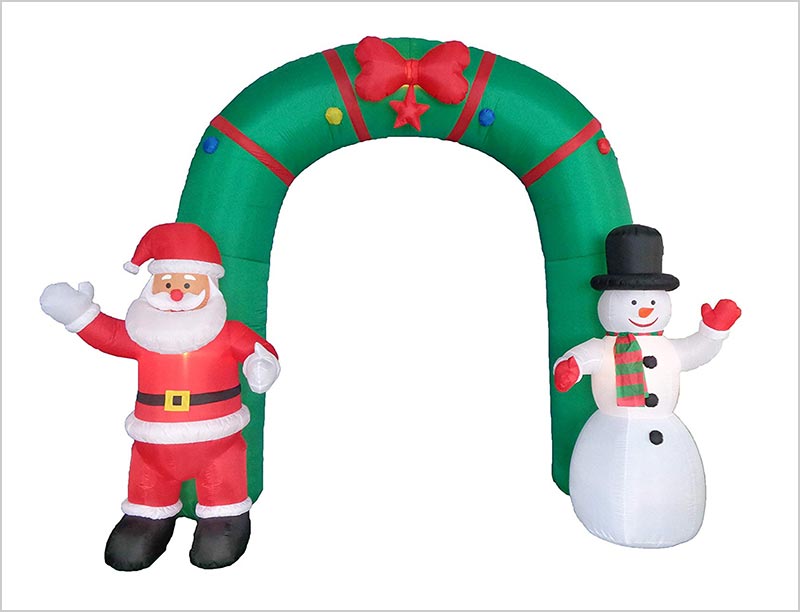 17. Christmas Indoor Decorations Blackout Curtains for Kids
Buy from here | Price: $105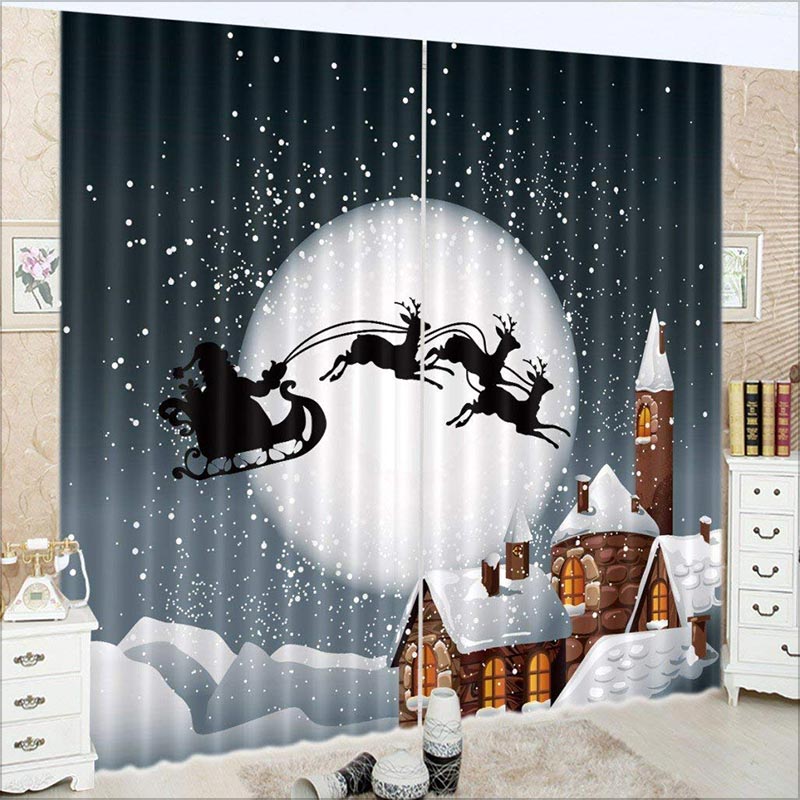 18. Christmas Countdown Snowman Indoor Decoration for Christmas 2018
Buy from here | Price: $78.42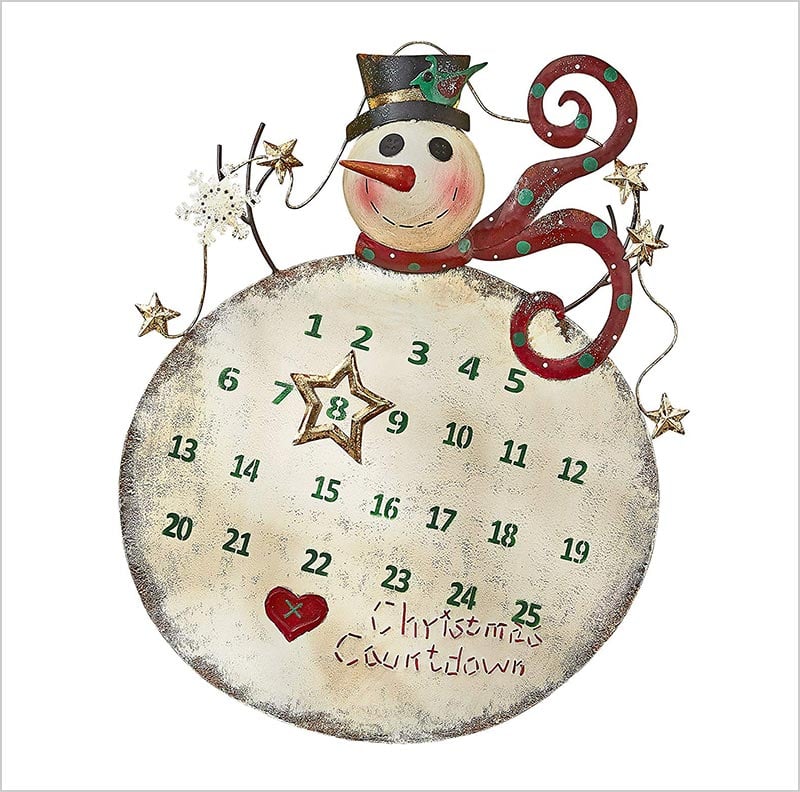 19. 8 Foot Self Inflating Illuminated Christmas Santa
Buy from here | Price: $59.95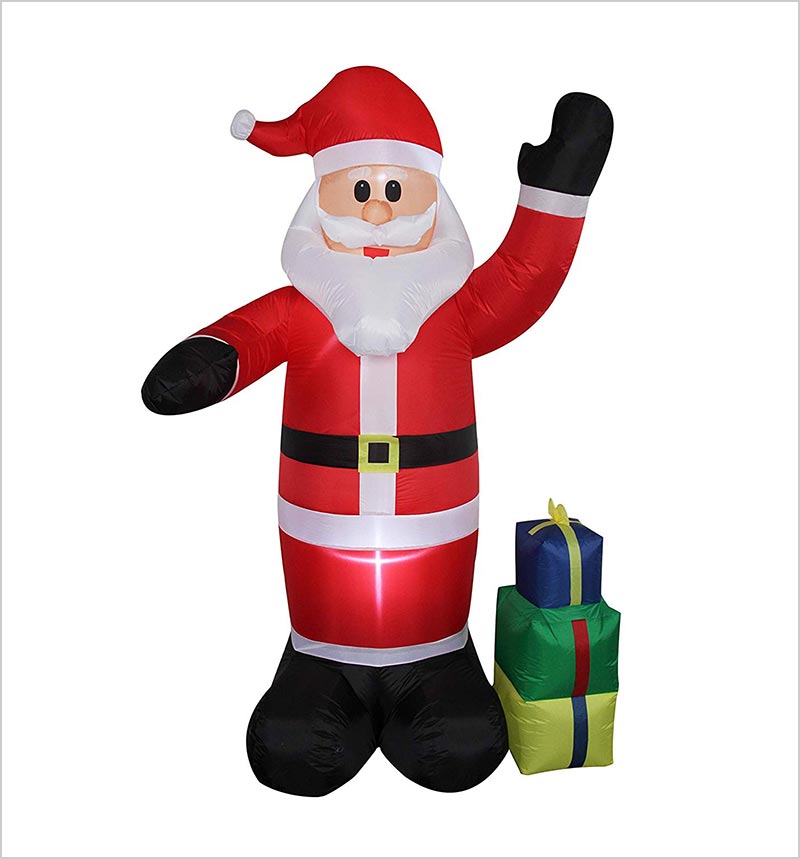 20. Airblown Christmas Holiday Blow Up Decoration Inflatable
Buy from here | Price: $59.95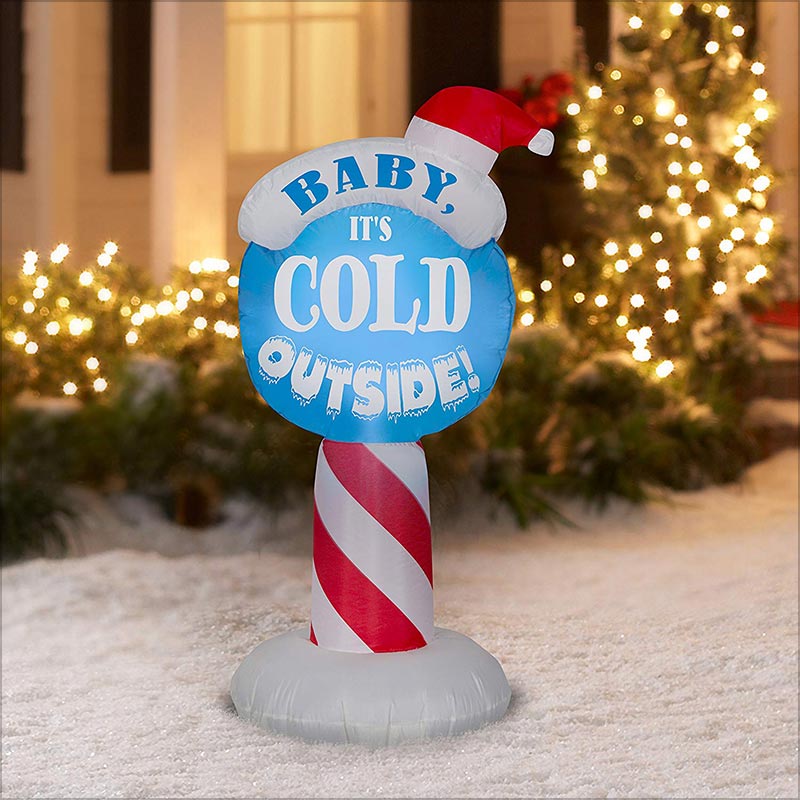 21. 8 Laser Cut Wood Christmas Snowflake Ornaments
Buy from here | Price: $12.90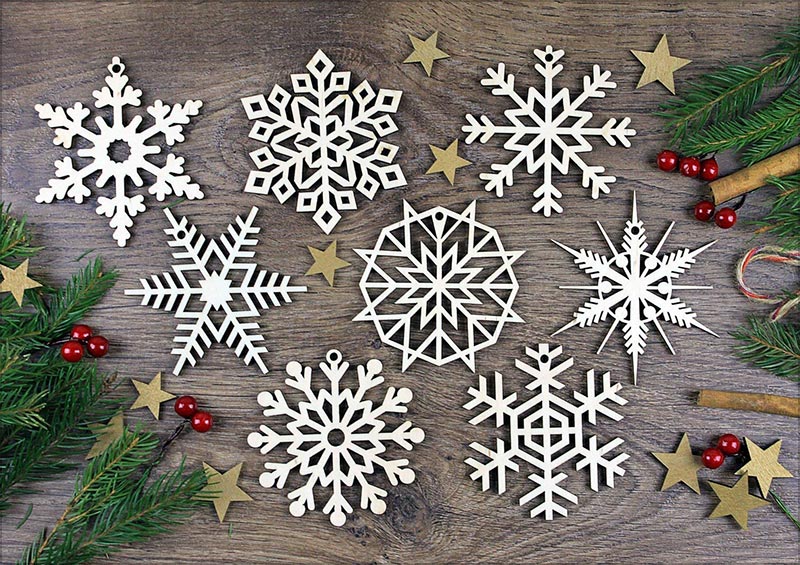 Recommended Christmas Articles: