We know all the troubles a graphic designer / video editor happens to face during their work routine. One of the major issues many artists at work have is less space and more mess. You do have the freedom to have and use the space and set up your accessories when you are freelancing at your home but when you are working for an organization, you get a limited space and you do not have a lot of room to adjust the wires and your work related accessories.
To save the day and space – quite literally, dual arm monitors desk mount stands are designed. They are becoming popular among designers, video editors, 3D artists and even gamers because they help you set up two computer screens separately. By doing so, you can improve the efficiency of your work and can also boost the speed of delivering your everyday tasks.
You can easily attach your computer screens with these mount stands. And the best thing about desk the mount stands for dual monitors is that all of them are adjustable. You can adjust them to a height and angle which best suits you to have a better viewing position. It is safe to say that you can fit almost any computer monitor to the stand.
Another great thing about the mount stands is that they are easy to install. Also, they are specially manufactured to avoid the wire clutter. The design helps you keep all the wires in one place allowing you to work as freely as you can without having to organize the mess every hour.
There are many companies which are designing the mount stands but to help you get the best stuff from the market, we have shortlisted 10 dual arm monitor desk mount stands for you. Go through the entire list and only purchase the one which you're sure will work perfectly fine for you. Do share our blog with your friends & colleagues and help them de-clutter their workspace efficiently. Until next time!
10 Best Dual Arm Monitor Desk Mount Stands for Designers and Video Editors
1. IMtKotW Dual Arm Monitor Desk Mount Stand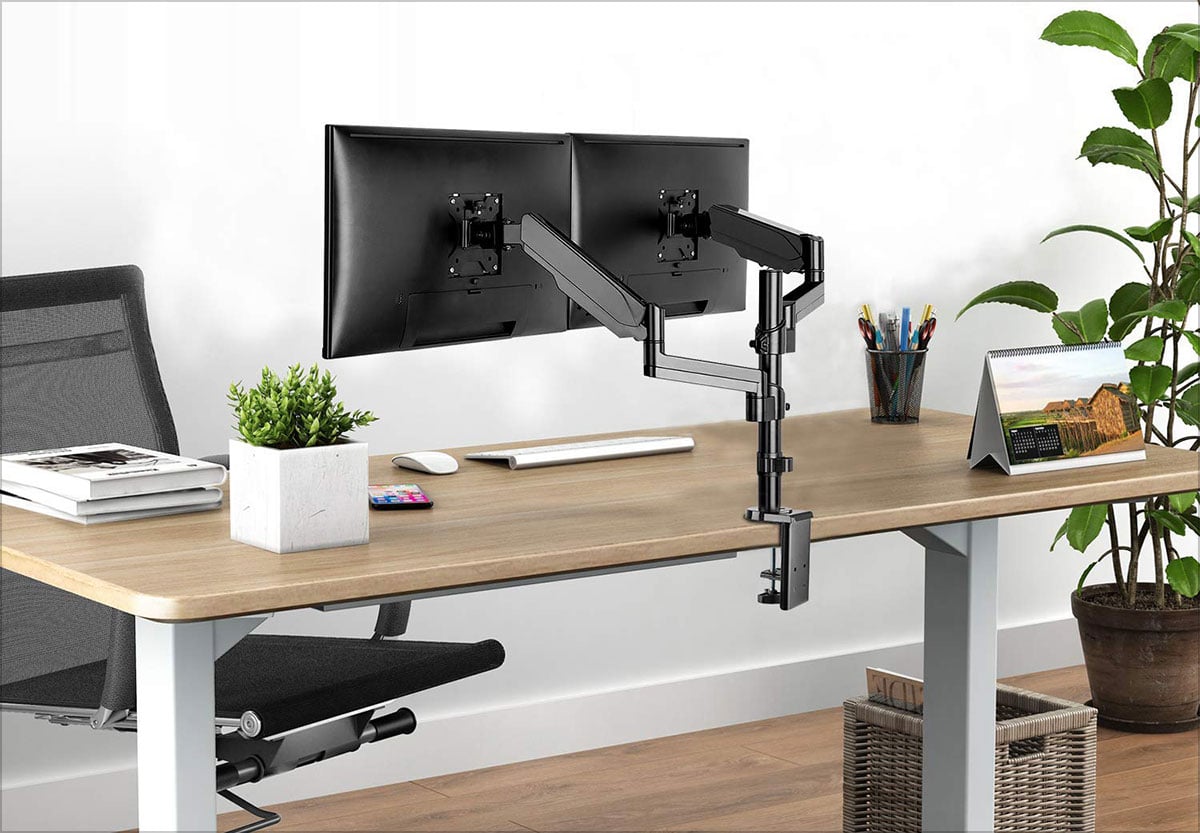 2. G-Pack Pro 11 Dual Arm Monitor Stand (Universal) PC Computer Riser Screen Mount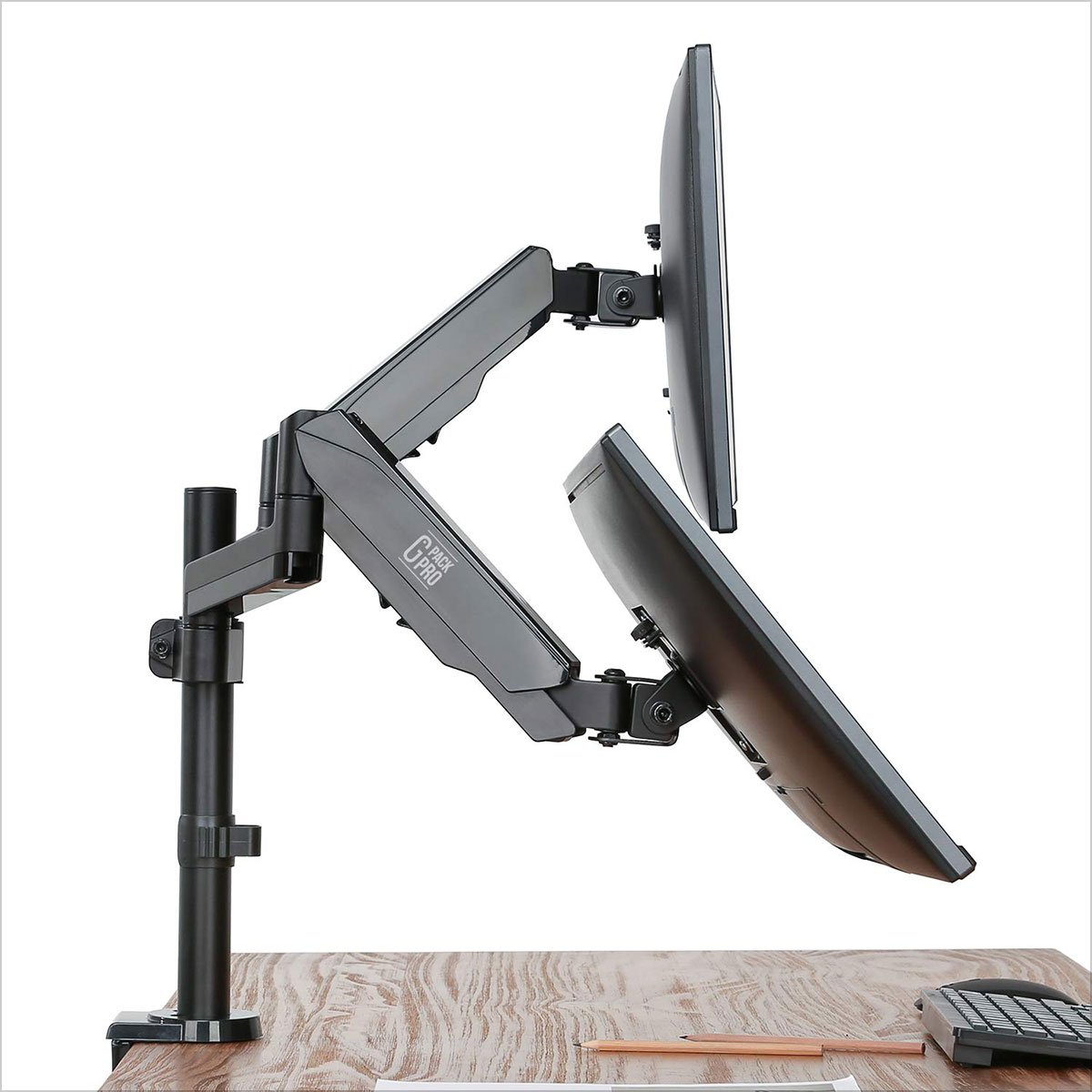 3. NB North Bayou Dual Monitor Desk Mount Stand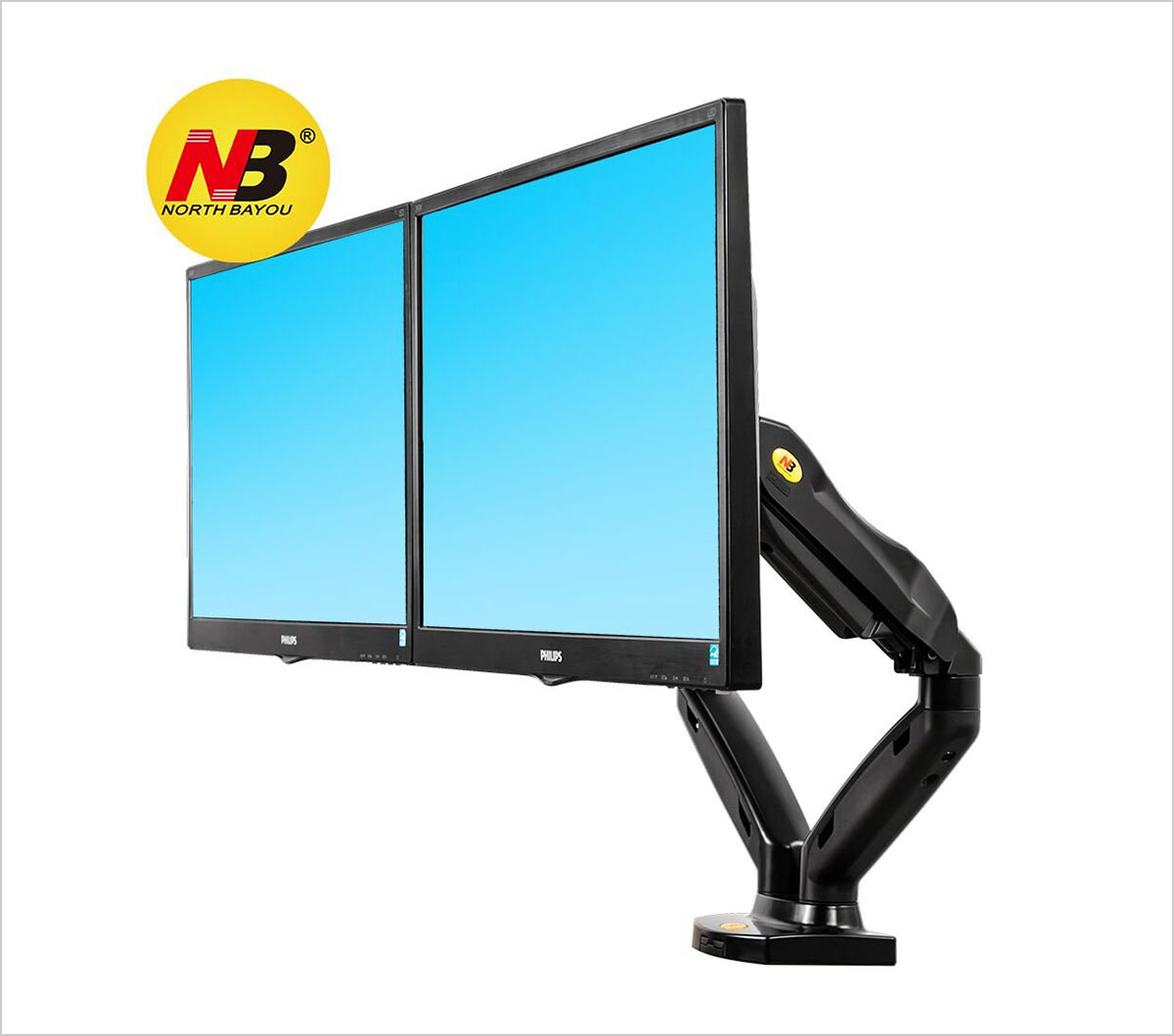 4. Stand Steady Dual Monitor Desk Mount Stand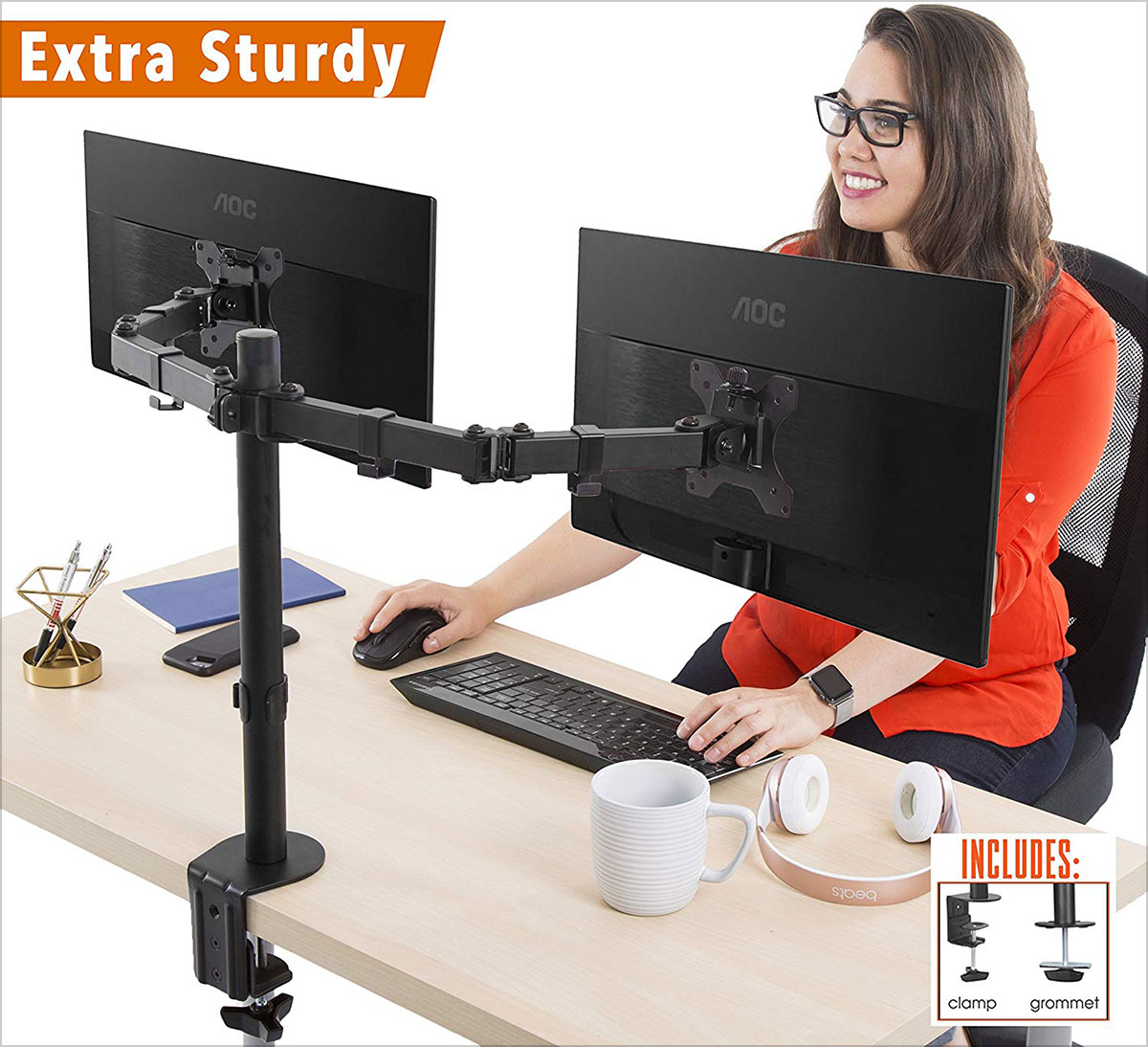 5. ONKRON Dual Monitor Desk Mount for 13 to 27-Inch LCD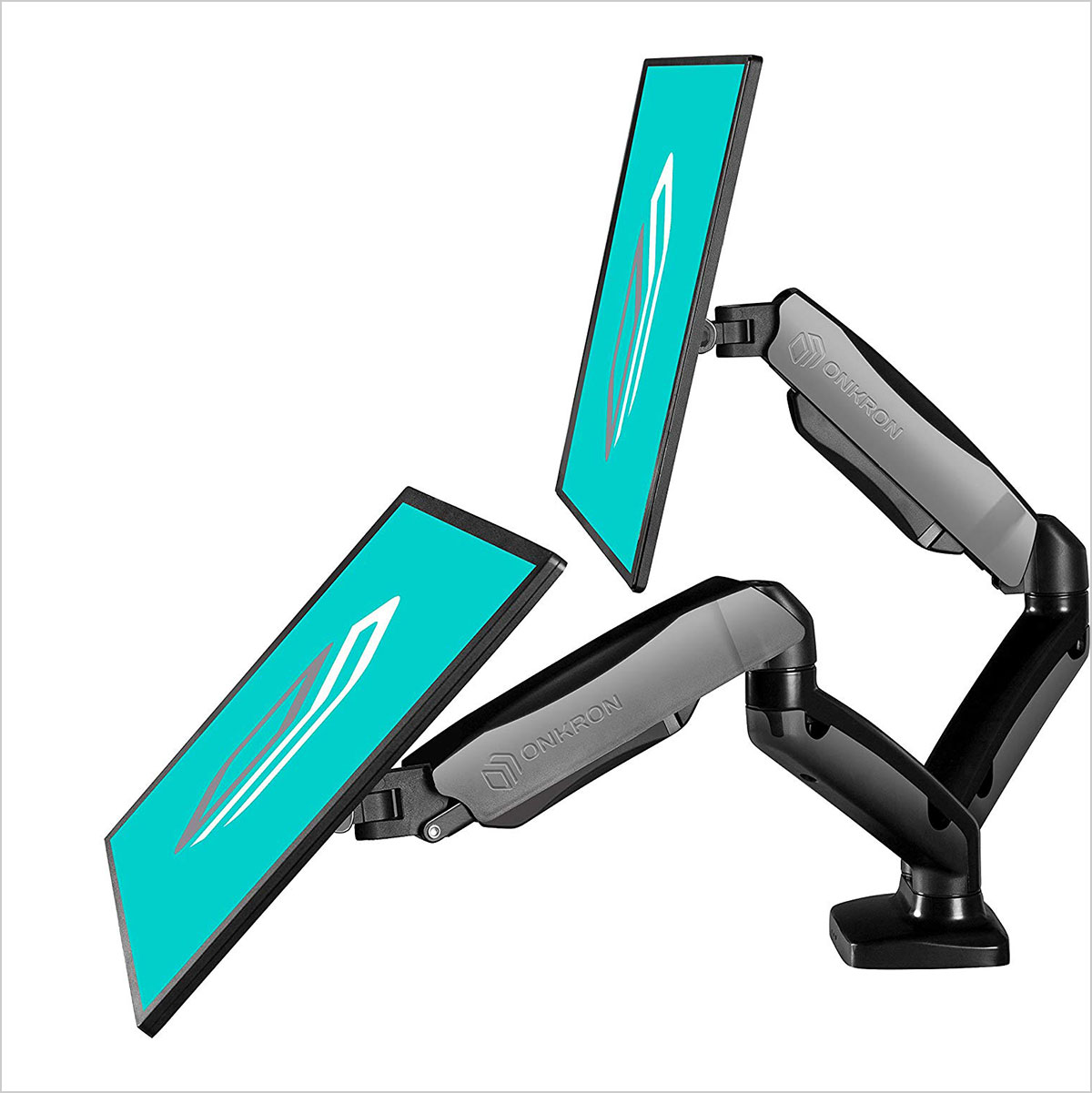 6. Dual Monitor Stand Mount – Fully Adjustable Gas Spring Double Arm Desk Mount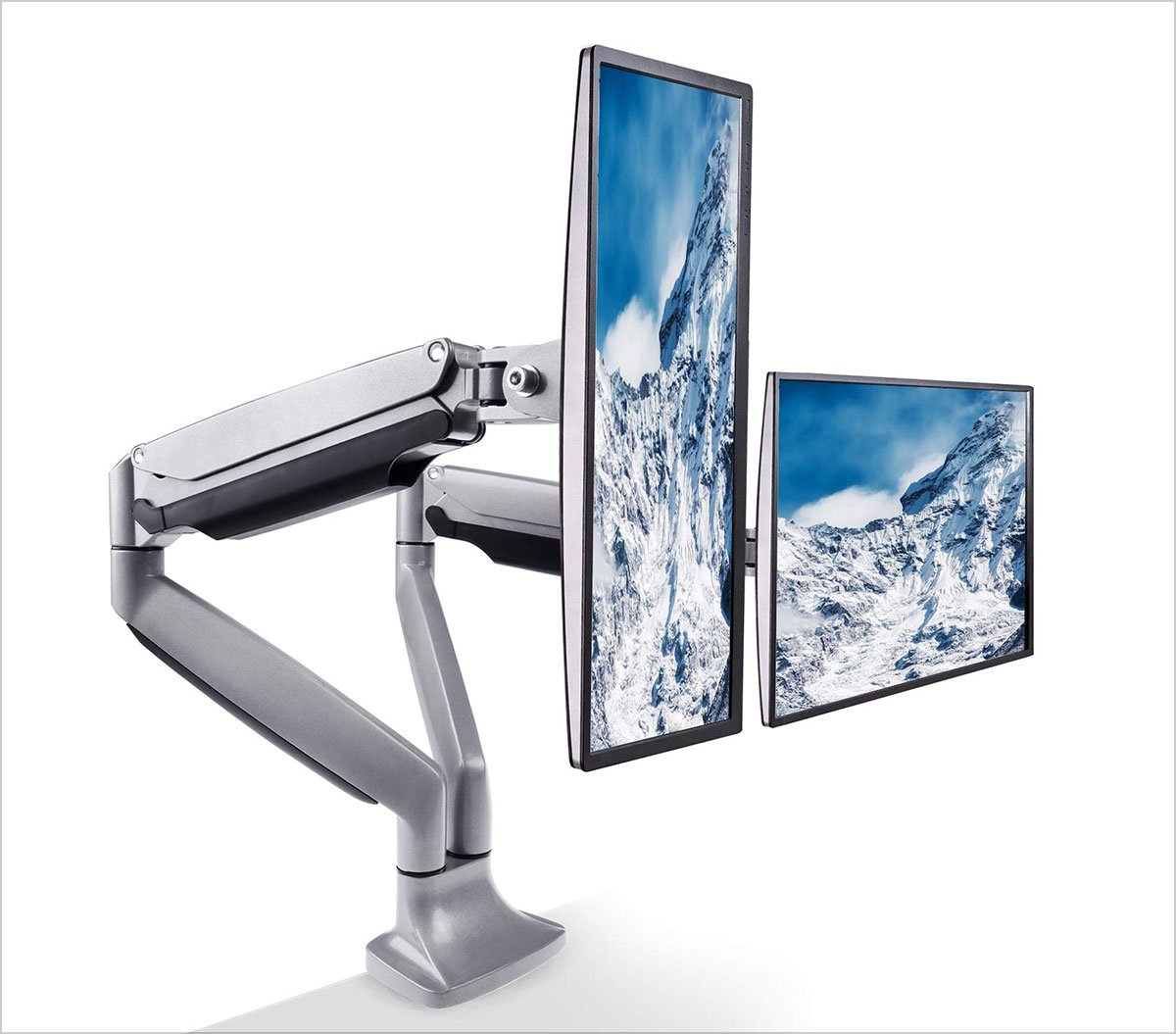 7. EleTab Dual Monitor Mount Stand – Height Adjustable Monitor Arm Stand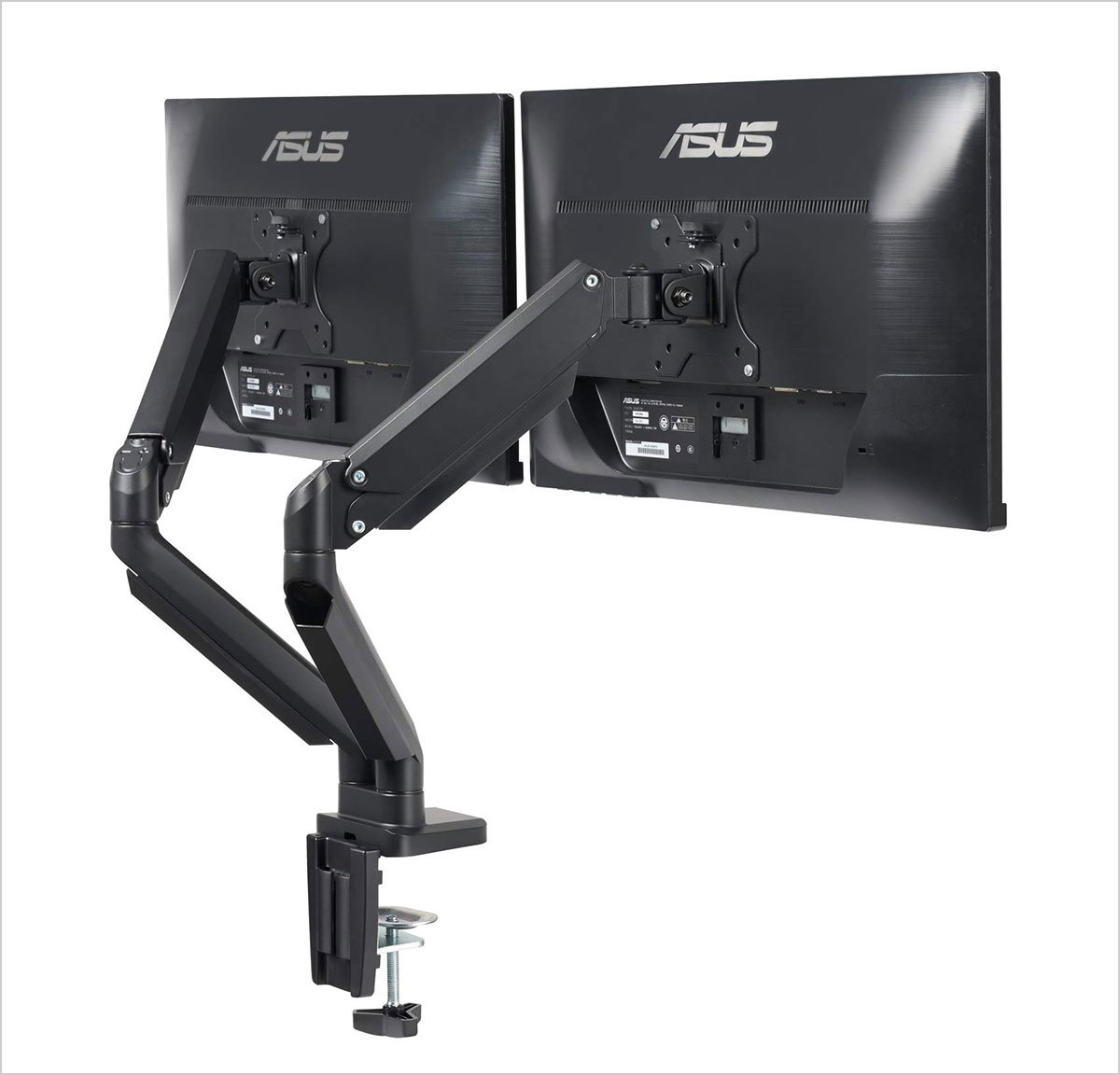 8. EleTab Dual Arm Monitor Stand – Height Adjustable VESA Mount Fits for 2 Computer Screens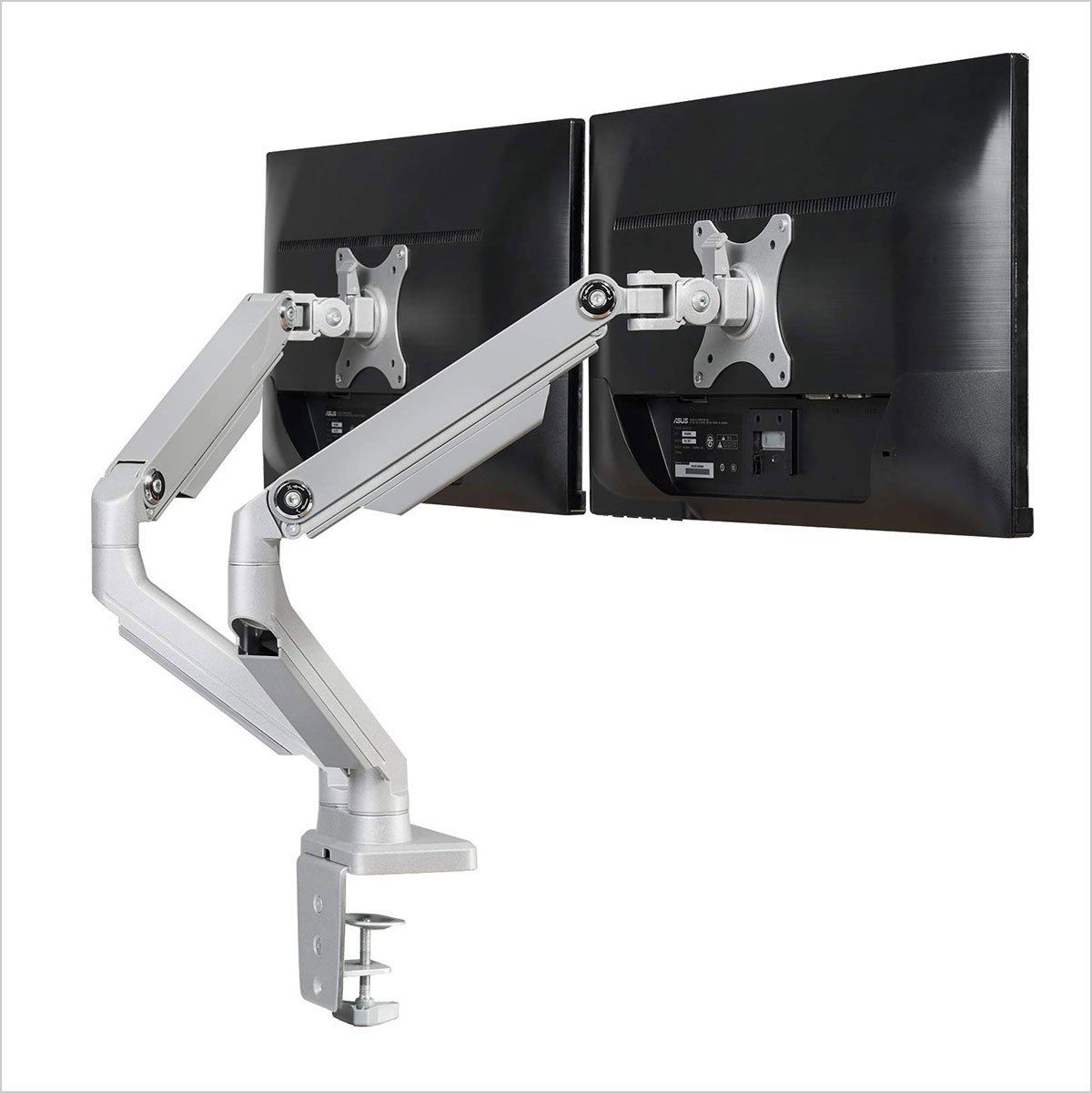 9. NB North Bayou Dual Monitor Desk Mount Stand Full Motion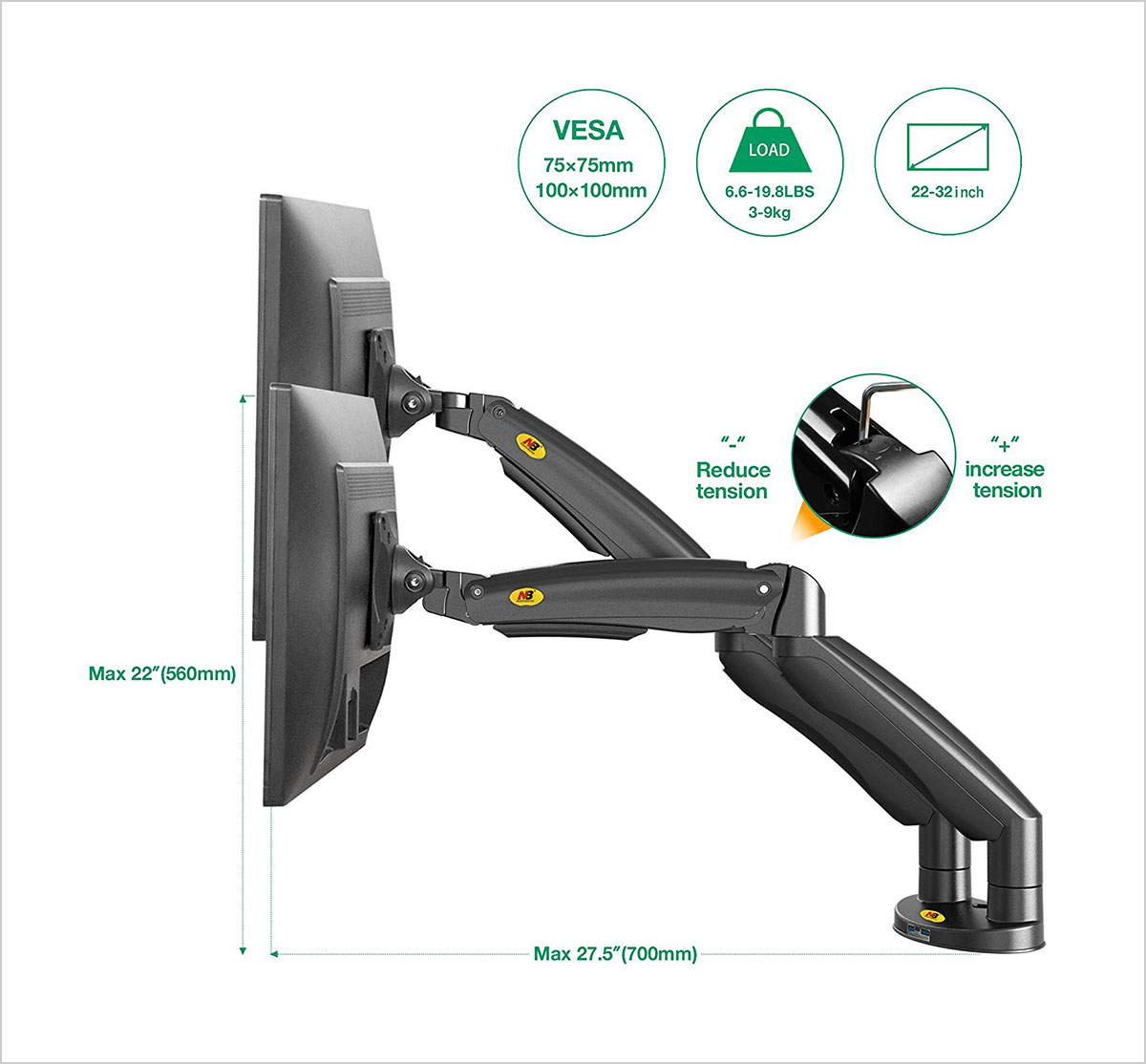 10. EleTab Dual Monitor Mount, Full Motion Monitor Arm Stand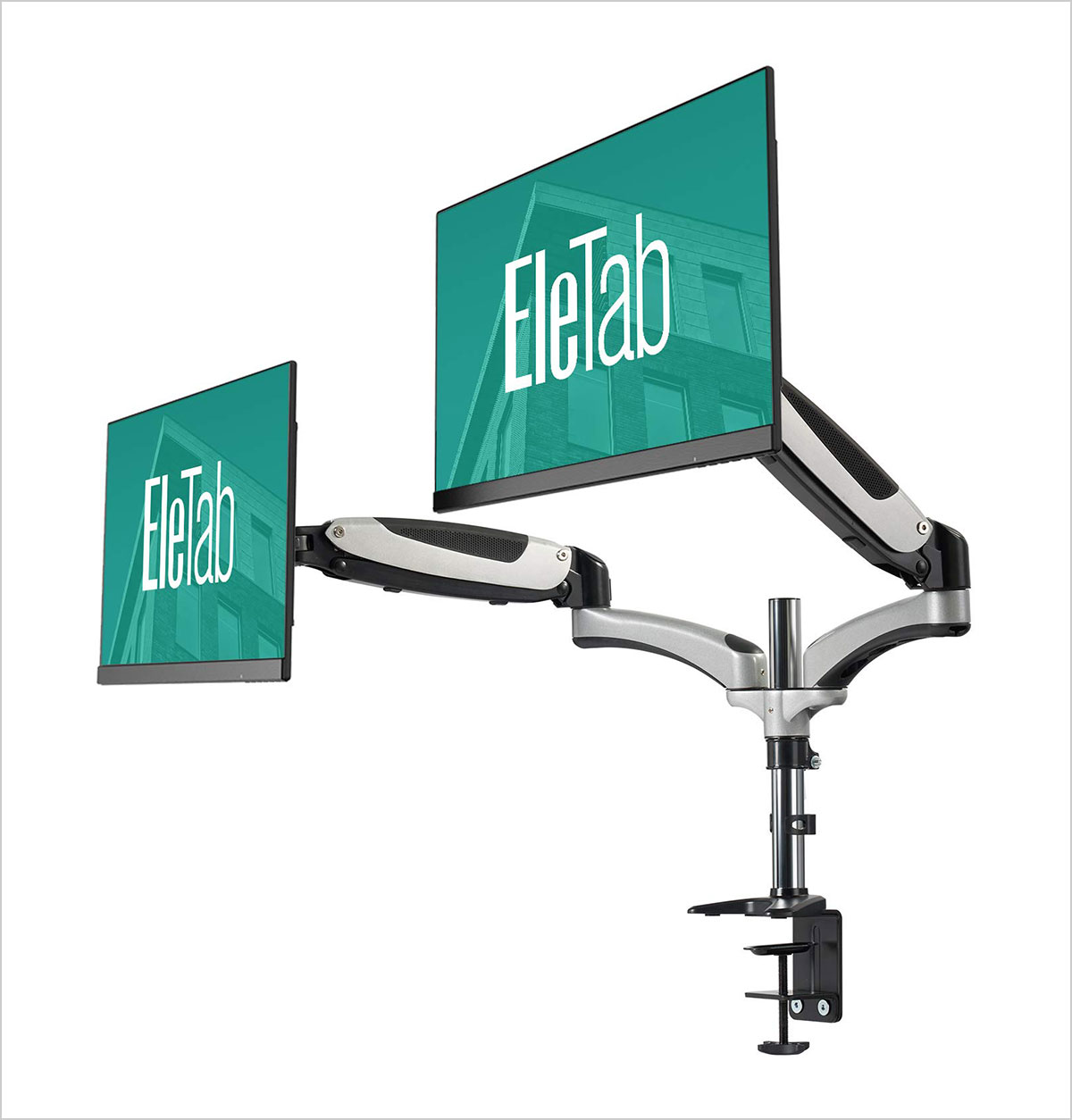 More Items for Graphic Designers: