Who doesn't love food? Because if you don't enjoy eating food or trying out new recipes and eateries then we feel that you must rethink your decisions. Everything that is related to food is so good that we have started to feel hungry while typing this blog and while we munch on the snacks that we love, we want you all to know that through this blog you are in for a treat and a super exciting one. Want to know what that is? Continue reading to know more!
We are truly thankful to our chef friend of ours who indirectly inspired us to create what we have created and to write what you guys are reading right now. So, what happened was that we were having a work related discussion the other day and our friend mentioned that she is having a hard time sharing her recipes with her audience.
One of the main reasons that she shared with us is the template that she uses and feels that it's literally that which doesn't feel too appealing to look at her recipes. And like the good people that we are, we had to come up with an instant solution to help our friend and anyone else who is facing a similar issue. We have created an A4 size food recipe design template PSD file that will help all the chefs and of course, relevant graphic designers who are working on publishing their recipes with a design so aesthetically pleasing, it can make a reader drool.
Oh, and our recipe design template PSD file is absolutely free to download and really very easy to edit and make changes to. Our design template will help you mention all the ingredients in an effective way which will make things easier to view and follow and it also has plenty of space for you to write the method in a systematic way.
We felt the need to work on the design template of a food recipe because we also have come across many recipes (at times, by really good chefs) which look like a mixture of everything and because of poor designs and everything "hotchpotchy", readers think that the recipe would be too difficult to follow and then they just ignore the chefs and their recipes altogether.
It doesn't matter if you are a known chef or someone who just joined the field, you must be very clear about your recipes and they should be self explanatory as well and to achieve exactly that, we are going to share some amazing design tips with you guys for your own recipes or for your clients:
First things first (because this is something we tend to ignore) – no matter what you are making, you have to tap a photo of your cooked meal or the drink that you just created so that just looking at the (good) food photography has the "ability" to force a person to try it instantly.
Bonus Tip: Create your food photography albums by categorizing them and it will make your work so much easier.
Since, our life is very fast paced and almost all of us want to do things that won't take a lot of our time so, it looks nice if the duration is mentioned on a food recipe that too at a prominent position.
On our design template, use the entire ingredients space efficiently and don't hold back anything that can "make or break" the recipe. Mention the details as clearly as you can including the quantity.
Then comes the 'Directions' part which is also extremely important. You must write everything that counts as a direction so that your followers and readers know what they are in for without making guesses about the steps.
It is also important to mention if any of your ingredients can cause any allergies and also make sure to mention if the recipe is or isn't gluten free. We encourage food eatery-owners and we would like to mention it here as well that when you mention all the details that must be there on a menu or recipe card, the reader / consumer feels like you care for them and it makes them stay connected with you because of that gesture.
To mention anything of the sorts, feel free to use the 'Notes' section of our designed recipe template.
That's all for today food lovers, enthusiasts, cooks & chefs! We are so going to wait your recipes being displayed on our beautiful recipe design template. Don't forget to link us to your food blogs too if you want us to share more tips with you guys and we would love to help you become even more creative.
And to all the graphic designers who are here, don't forget to share our free A4 size food recipe design template PSD file with your friends and colleagues too!
Free A4 Size Food Recipe Design Template PSD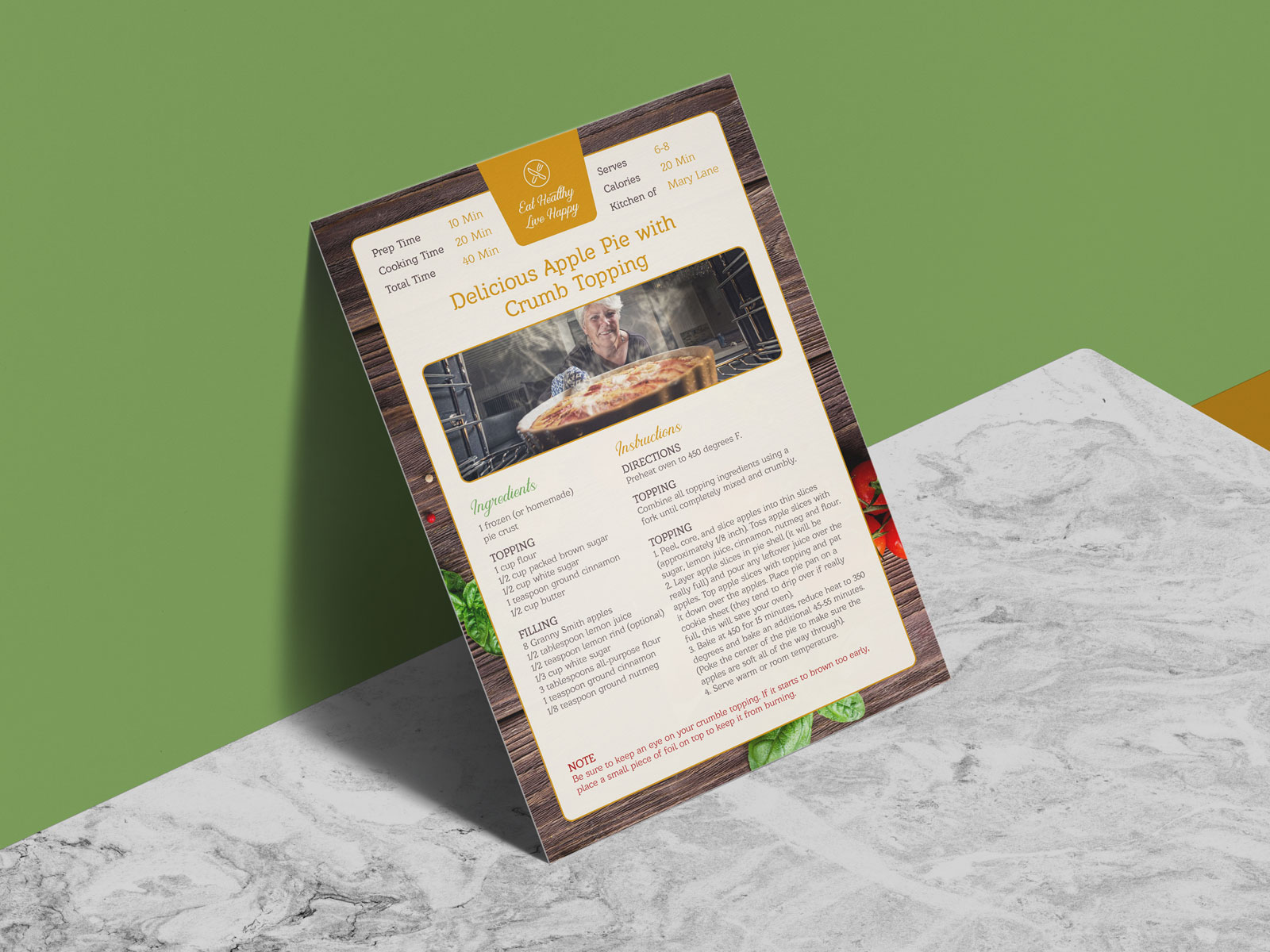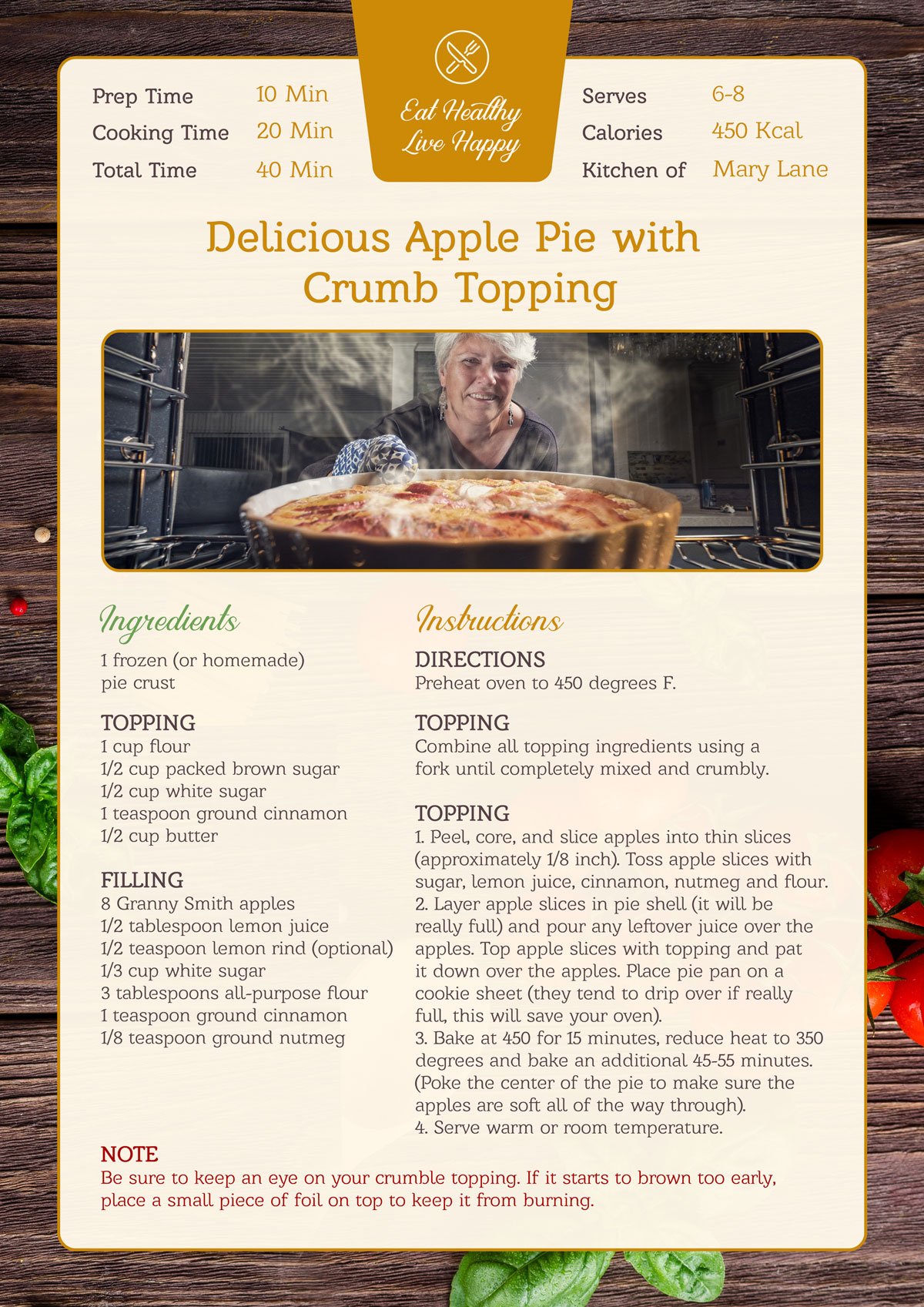 Available Format: Layered PSD with smart object insertion
License: Free for personal & Commercial use
Zip File Includes: Food Recipe Design Template PSD
Fonts: Barkentina & Salazar
Note:
1. Food Recipe Design Template PSD is  allowed for sharing online (A Must Linkback to this page)
2. Say thanks if you like or share/tweet with your friends.
Download Food Recipe Template
More Graphics Design Templates To Download: