Hi there lovely readers! So, we have been receiving a number of requests in our comments section that you guys needed to read more New Year blogs and also wanted us to create and share some relevant stuff which will help you all in getting ready for the brand new chapter of your lives and what could be better than starting off with a daily planner, right?
We are well aware with the fact that in the last 20 or 10 days of December, we get overwhelmed and also happen to over commit too so, we thought to take one day at a time and share a free daily planner in AI format along with the PDF file. Let's get started as we will not only share the fun tips to use the daily planner but we also have some really cool design ideas to share too!
Planning a day at times, could be super difficult because of the fact that no matter how organized you are with your time and creating the schedule for the entire day, external factors might have a (bad) influence on the daily planning. For example; unfavorable weather conditions, metro not being on time, meetings with the team leads or brand managers getting postponed or rescheduled or the reason that your colleagues are not ready to be productive. Whenever anything of that sort happens, you are left with no choice but to rearrange almost everything without going insane – know that we get it and here is what you can do:
Since there will be things happening on their own pace and instead of getting back to your desk and rearranging the planner, what you can do is to start giving a margin of at least 30 minutes to your internal and external meetings so, even if they get delayed for one reason or the other, you still have time to go to that boardroom and discuss all the ideas that you have been working on for days.
Another thing which can be done to avoid any rescheduling is to get everyone (relevant) on board for example; if you are the one who is in charge of making a plan for a day at your workplace; as soon as you are done with the planning, you must leave a text message or an email to inform the team members about the time of the meeting along with the agenda. You can also call them for a quick delivery of information.
We will also suggest you to give soft reminders as well so that everyone who is fashionably late to the meetings does not have any excuses to give. Oh, and of course use a lead pencil to plan out your day so that you don't have to use tape correctors to make things right on the planner – honestly, that just does not look nice at all.
Now, that we have shared how to use your daily planner for your day at your office or even for your own business, let's have a look at how to create interesting designs for the planners so that you actually want to use them.
As you can see that we have divided our daily planner template into various sections that will give you complete control on your day; the goals section will allow you to prioritize the day for yourself and honestly, what we feel here is that all of us become more productive and feel like getting done and over with things when there are no pressures and when we know that no one is going to judge us for not completing that task or not achieving the goals for one reason or the other.
But the best thing about our design is that we haven't kept it all work and no fun sort of a thing – which means that there are sections on the design template that allow you to plan and record your daily exercise routine as well along with the fitness section as well as the food that you will be eating during the day so that you can keep a check on almost everything including the water intake so that you remember to keep yourself hydrated throughout the day.
The section of 'Notes' is what we all need no matter how perfect our planning is because we know that there are things that can slip our minds and even though that is totally normal, we still would want to know where we are on the official tasks and personal pieces of work.
That's all for today, you guys! We are hopeful that with our free daily planner and it's free AI format, PDF, you will be able to create your own personal and official planners to get the work done. Don't forget to share your feedback with us the comments section down below and we will see you all next time with another amazing blog of ours.
Free Daily Productive Day AM /PM Planner Design Template in Ai & Printable PDF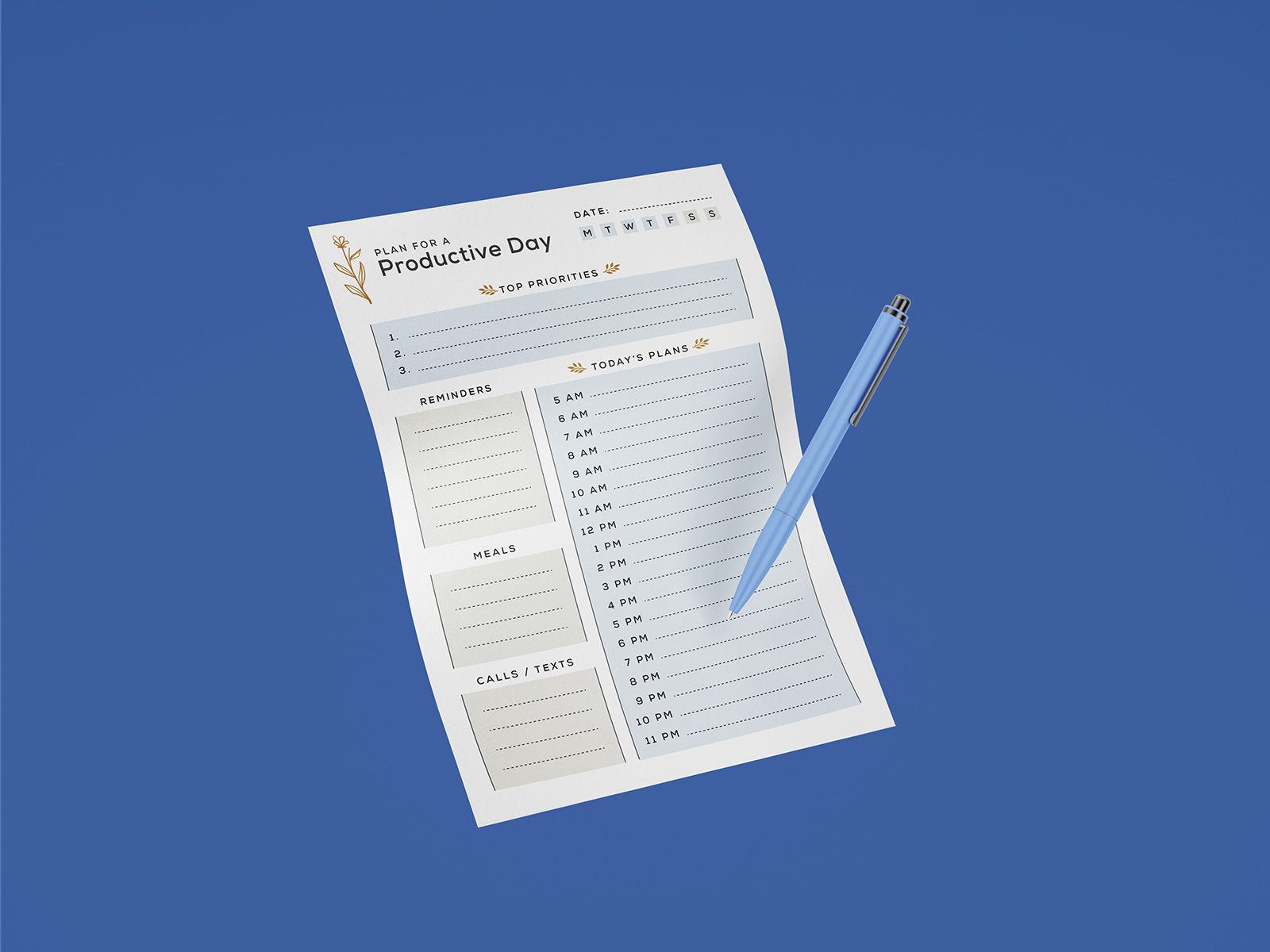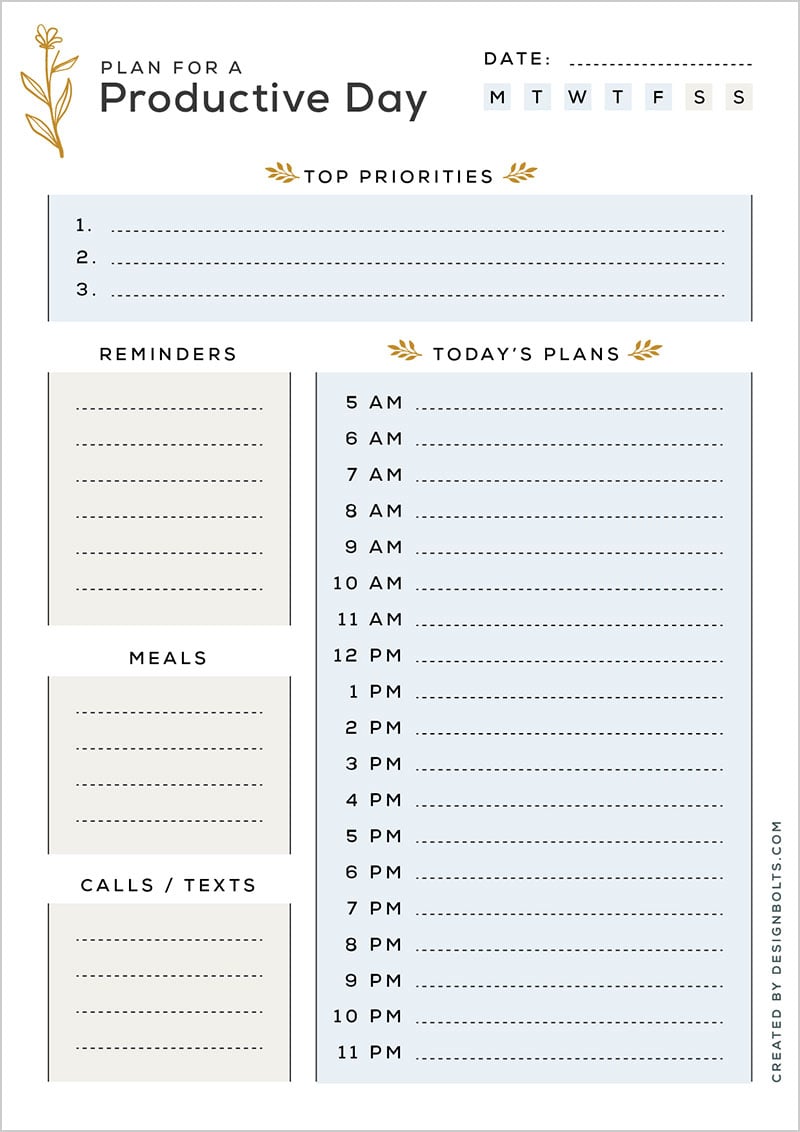 Available Format: Ai
License: Free for personal usage
Zip File Includes: Free Daily Planner Template Printable
Design Template Resolution: A4
Font Used: Nexa
Note:
1. Free Daily Planner Template is allowed to share online (A Must Linkback to this post)
2. Say thanks if you like or share/tweet with your friends. That means a lot to us.
3. And don't forget to subscribe to receive for more high quality premium freebies & awesome articles only.
Download Daily Planner Editable Ai
Download Daily Planner PDF
More Awesome Free Design Templates: