Hey there lovely readers! Today we have something very different for you guys and we hope that you will thank us for writing this blog – especially if you are book readers and just cannot stop buying new books, novels etc. whenever you get a chance to do so. But have you guys ever wondered that your books might be taking up a lot of space at your house or room and do you feel that you kinda wanna change it? If that's the case then you have come to right place because we are about to share an alternate of reading books but that happens digitally so let's get started!
We are sure that you all must have heard the word 'Kindle' being said around you and you would obviously know eBooks as well but due to some factors, you just could not plan on getting a personal Kindle and you are trying to get your hands on eBooks but that seems like a lot of work. Well, we are here to tell you guys that Kindle and eBooks are those things which you must have (access to) in order to continue reading your favorite books as well as doing your research for your thesis projects and everything else for that matter.
Now, we can tell that this will result in a debate if print books are going to die or is it better to switch eBooks etc.!? But trust us when we say this; we will be able to do so much better not just for ourselves but also for our environment and that is what matters the most. So, if you want to know why you must own a Kindle or get to eBooks then keep reading this blog because we are going to list down some amazing tips which will help you in taking an informed decision too:
Kindles are easy and light weight which makes them a handy gadget to carry around when you are going to work or when you are travelling because well, let's be just honest here for a second, who is going to pick up half a bunch of your favorite novels at the airport which you want to finish during your holidays, yeah?
Kindles come with fonts that literally feel like you are reading from a print book and that is the main why we are recommending you to purchase one for 2020.
Oh, and another cool feature of the latest models of Kindles also offer you to adjust the amount of blue light and this will help you in keeping your eyes all set and strain free.
Another major major convincing factor for you to getting a Kindle for yourself or switching to eBooks could be that you can have access to them no matter where you are – quite literally and that is the best thing ever because we know how it feels to be away from our beloved books.
They are also water resistant (well, up to 60 minutes) and that's something innovative.
Also, Kindles and eBooks are cool, really. You must get one for yourself – like right now!
We also know that we feel like an urge to purchase books even if we have an untouched pile sitting somewhere in our rooms and it is very hard to resist that urge but guess what?! You can still buy your books (and satisfy your shopping cravings), you can create collections on your Kindle and can take out some time from your work schedule and get done reading with the books that you have kept in the collection (after of course, downloading them!). Although, over 5 million books on Kindle means like we might never get a chance to read each one of them but well, when there's a Kindle, there's a way!
This happens to be our favorite thing about Kindles that goodreads have made it easier for all the book lovers to socialize, share your favorite book titles and talk over the authors you just love with other book lovers too and if that's not what can convince you then there is more which definitely will.
So, like have you heard the name Kobo? Because that is THE major competitor of Kindle and like Kindle, they also have millions of eBooks but that's not it. Kobo also has water proof models to offer to the world and do you know what that means? You can literally read your unfinished novel while chilling at one of your favorite beaches – like in the water. (Umm yeah!)
Another great thing about Kobo is that the Ontario based company makes sure to deliver as much as they can in terms of book titles and features for their 'tablets' like the blue light filter. Being affordable as well as being water resistant are some other features that we love about them. And the reason of listing down the benefits of getting eBook readers was to share some of the best Kindles and eBook readers that you can get for yourself or for your loved ones during 2020.
That's all for today! We hope that you'll (finally) end your relationship with print books and will also move to Kindle and eBook readers (for the greater good) and while you go through our collection of the best Kindles and eBook readers for 2020, don't forget to share them with the ones you love who love books.
1. Kindle Oasis – Now with adjustable warm light 
All new kindle oasis is newly ergonomic designed Kindle. It is available in Wifi with 32GB & 8 GB storage. Oasis is waterproof with 7 inches paperwhite display screen. Works with Audible – pair with Bluetooth headphones or speakers. Special Feature: Ergonomic + Page Turn Button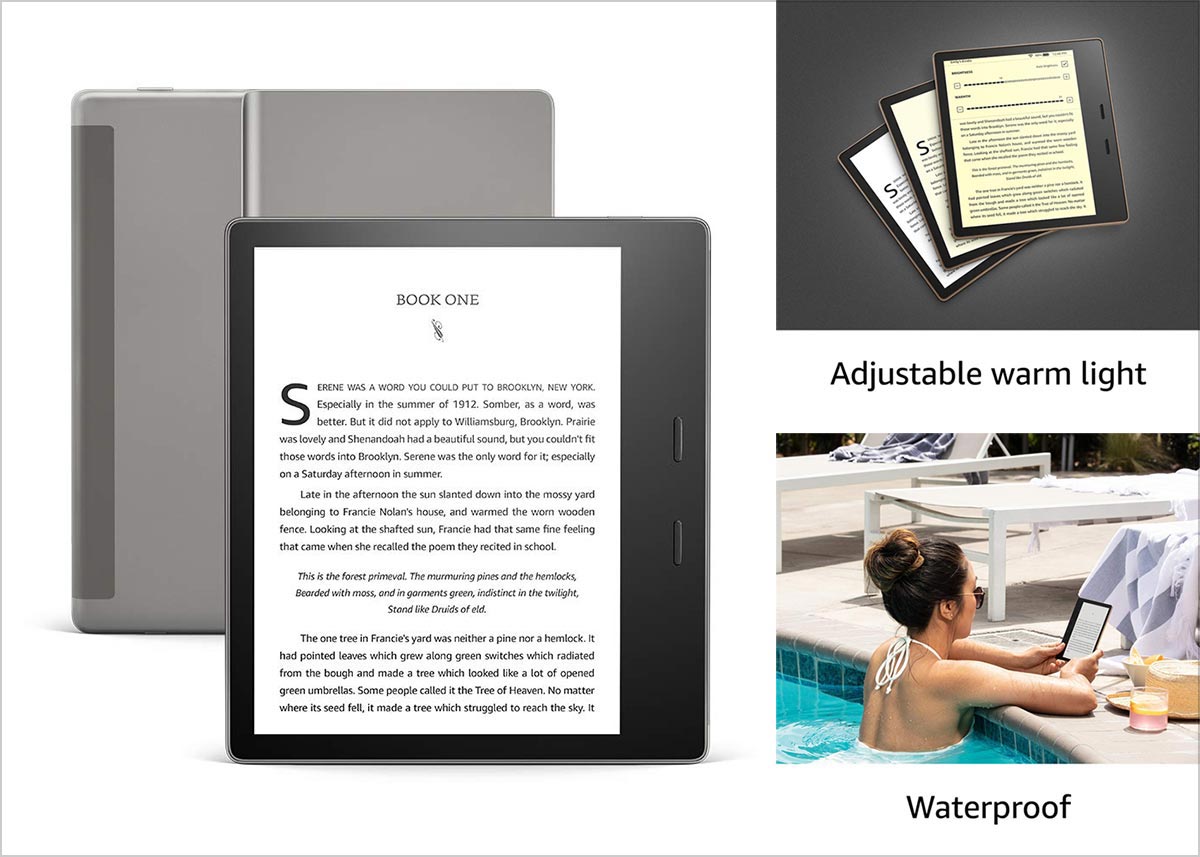 2. BOOX Nova Pro 7.8 Inches E-Paper / E-Reader
Boox Nova Pro features include Front Light, Flush Glass high resolution screen, 2G of RAM, 32 GB of storage, Upgrade to Android 9. Special Feature: Electromagnetic touch + Stylus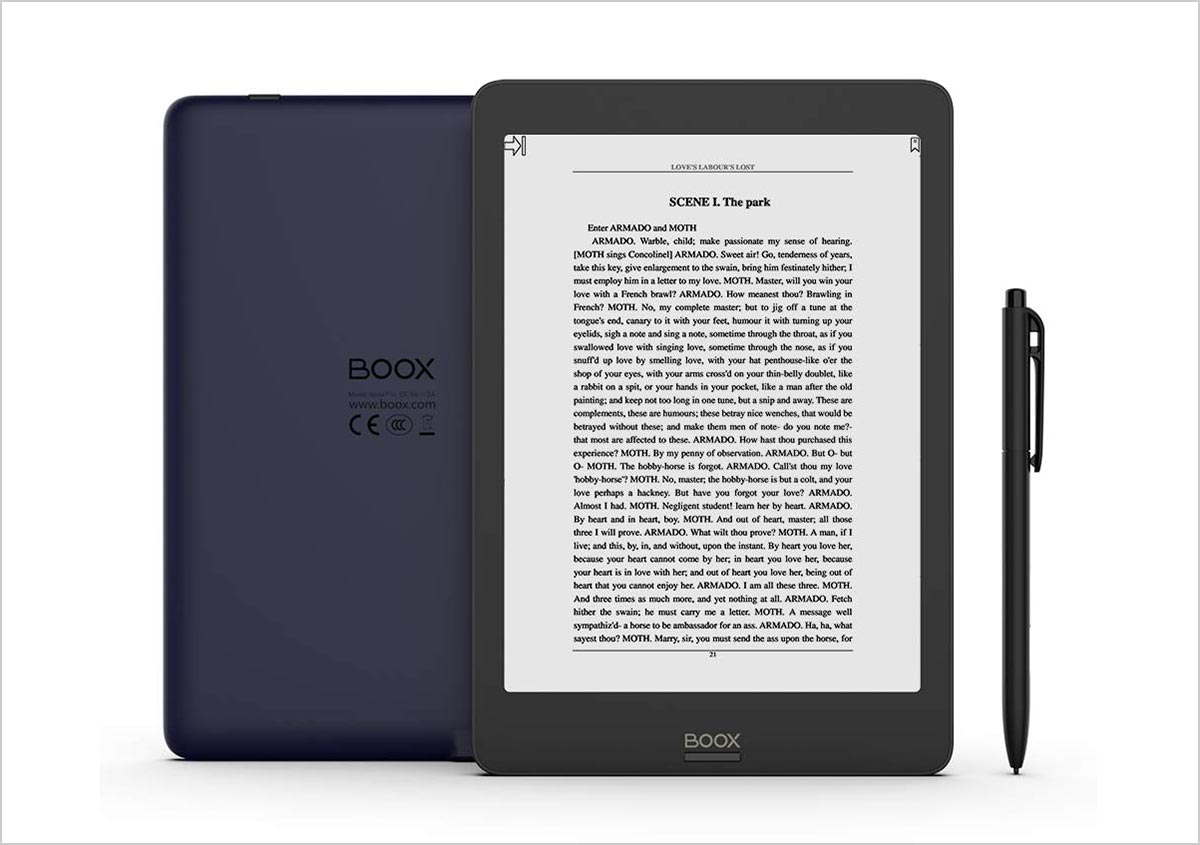 3. BOOX Max3 13 Inches E-Reader E- Paper
Features include support of Android 9.0, Fingerprint Recognition, 5GHz WiFi, OTG Capacity, supports SD cards, 13.3″ high-resolution flexible E-Ink display little expensive but worth the price. Special Feature: 5 Ghz Wifi + Plug & Play Keyboard/mouse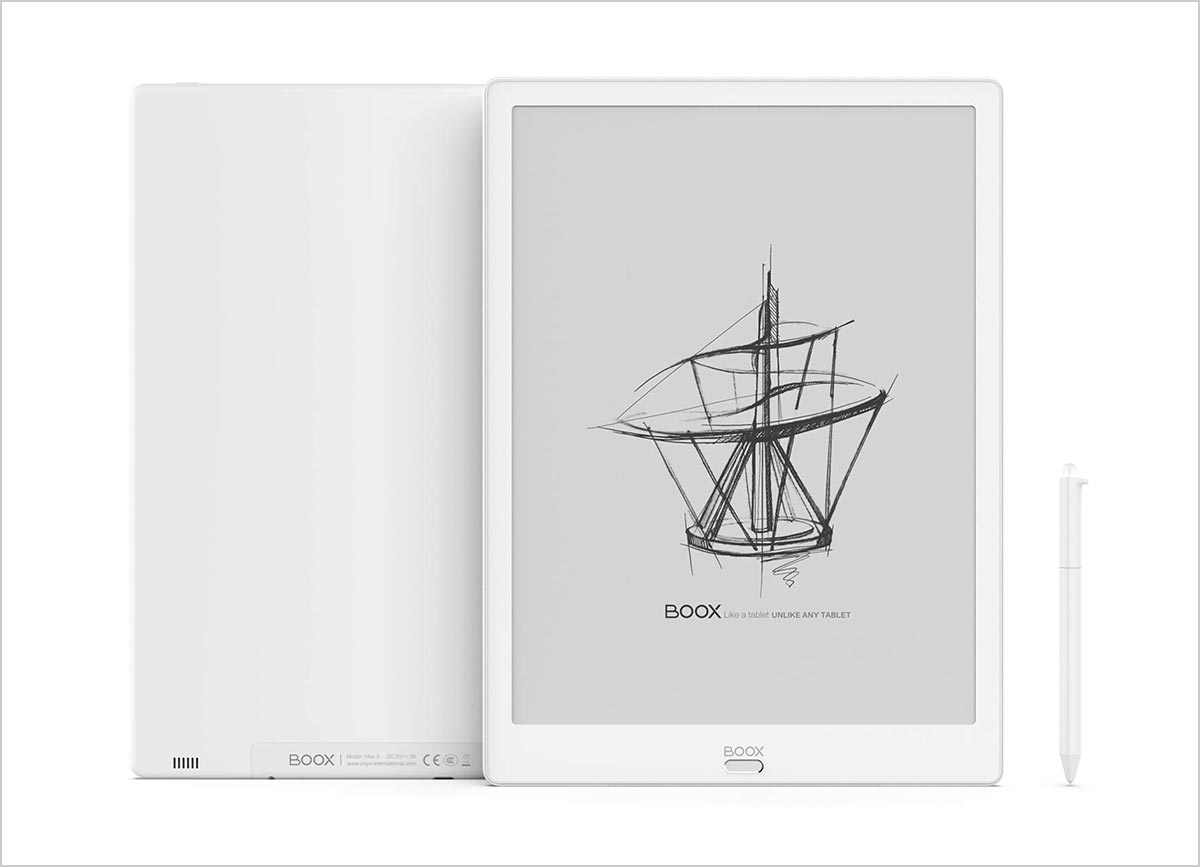 4. Likebook Alita E-Reader
Likebook features are 10.3" Eink Mobius Flexible HD Screen, Dual Touch, Hand Writing, Built-in Cold/Warm Light, Built-in Audible, Octa Core Processor, 4GB Ram and 32GB Storage. Special Feature: Micro SD card up to 128GB + Wacom Stylus for scribbling + Electromagnetic touch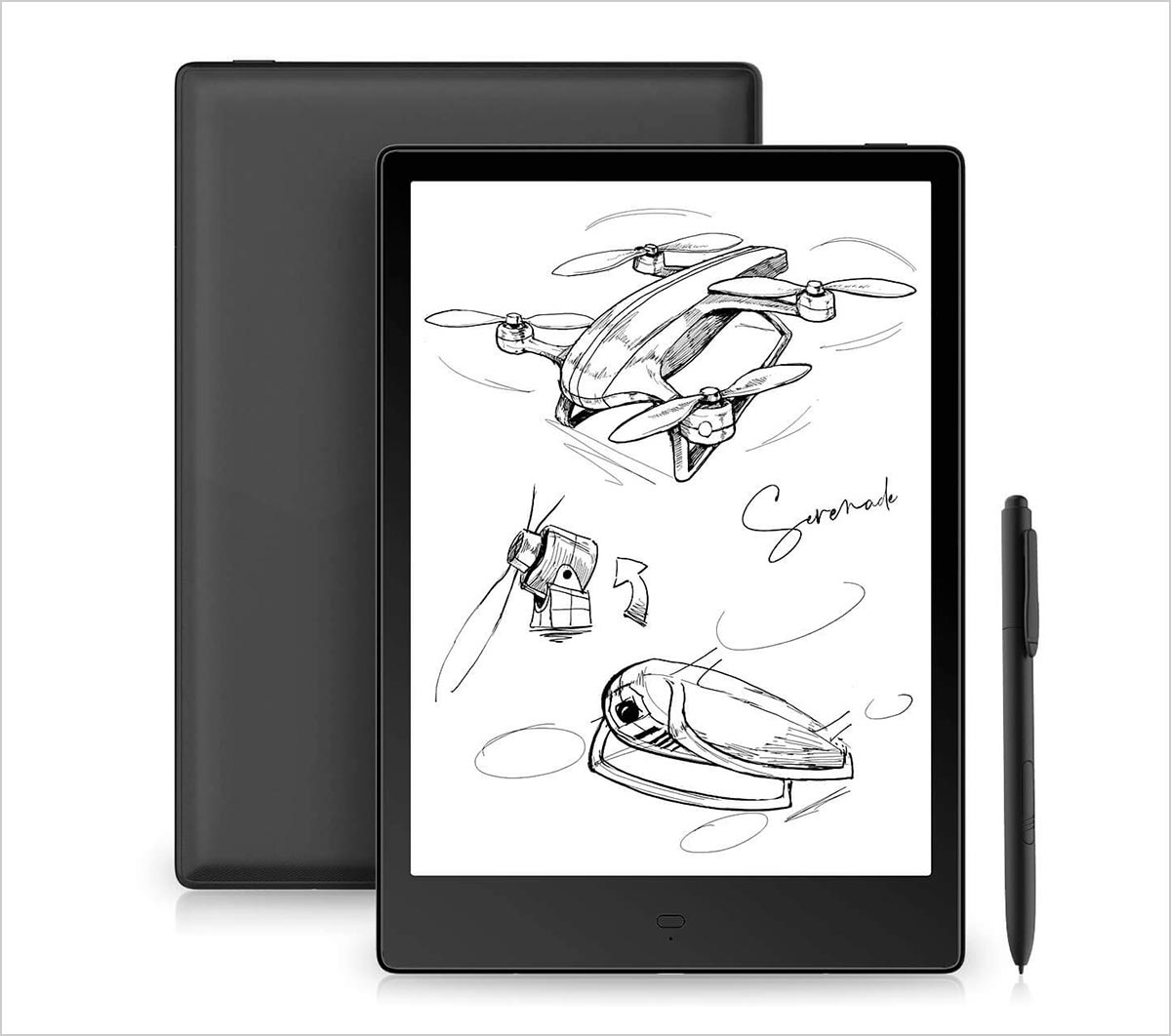 5. MobiScribe 6'8 E-Ink Tablet Bundle
MobiScibe is retelevely new in the market with 6.8 Digital Notepad, Anti Glare Touch Screen Display, Built in Warm/Cold Light, Low Power Consumption along WiFi. Special Features: Anti-glare screen + USB Port + Stylus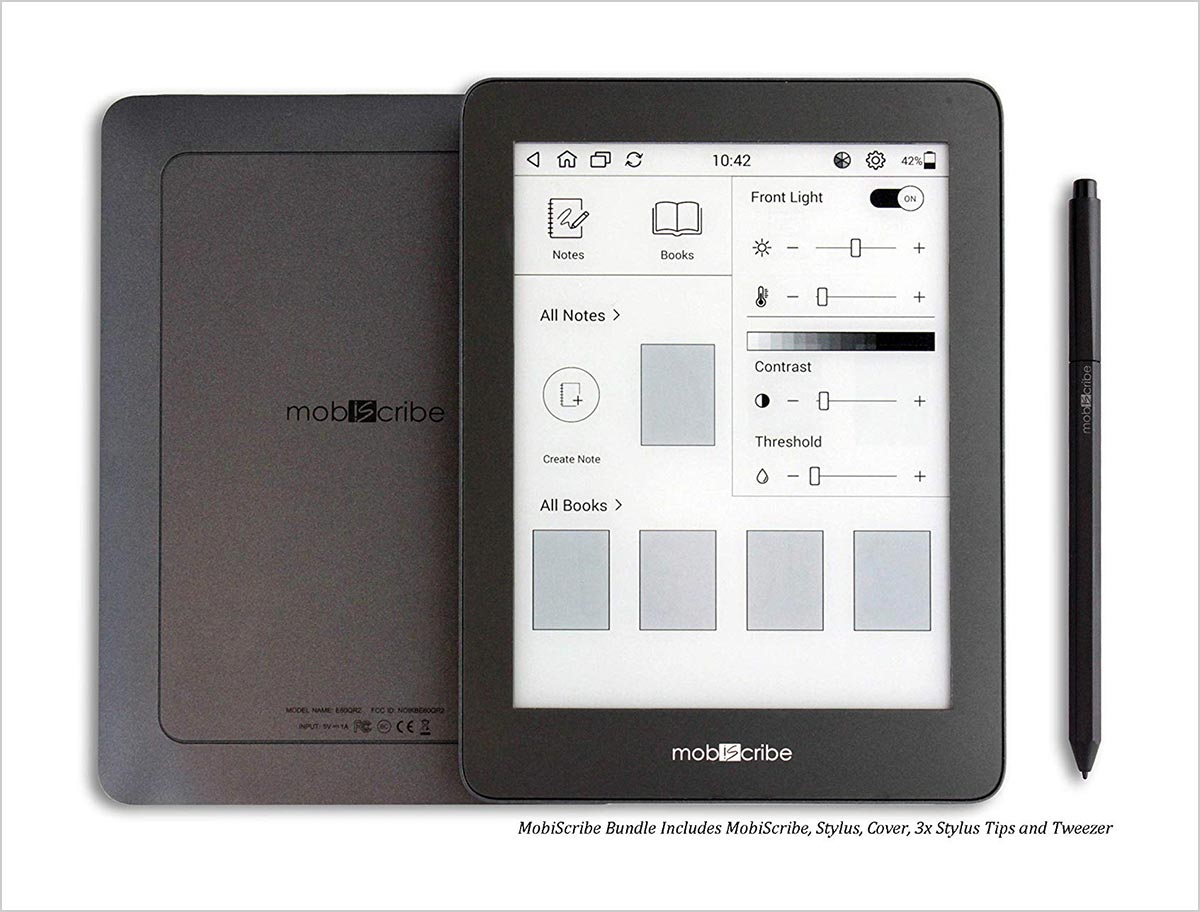 6. Kindle Paperwhite – Now Waterproof with 2x the Storage
One of the best selling Kindle now available with 3 months kindle unlimited package. Audible Ready, pair with Bluetooth headphones or speakers for audio books, adjustable light for indoor and outdoor reading. Special Features: Lightest + Economical + Stronger Battery lasts several weeks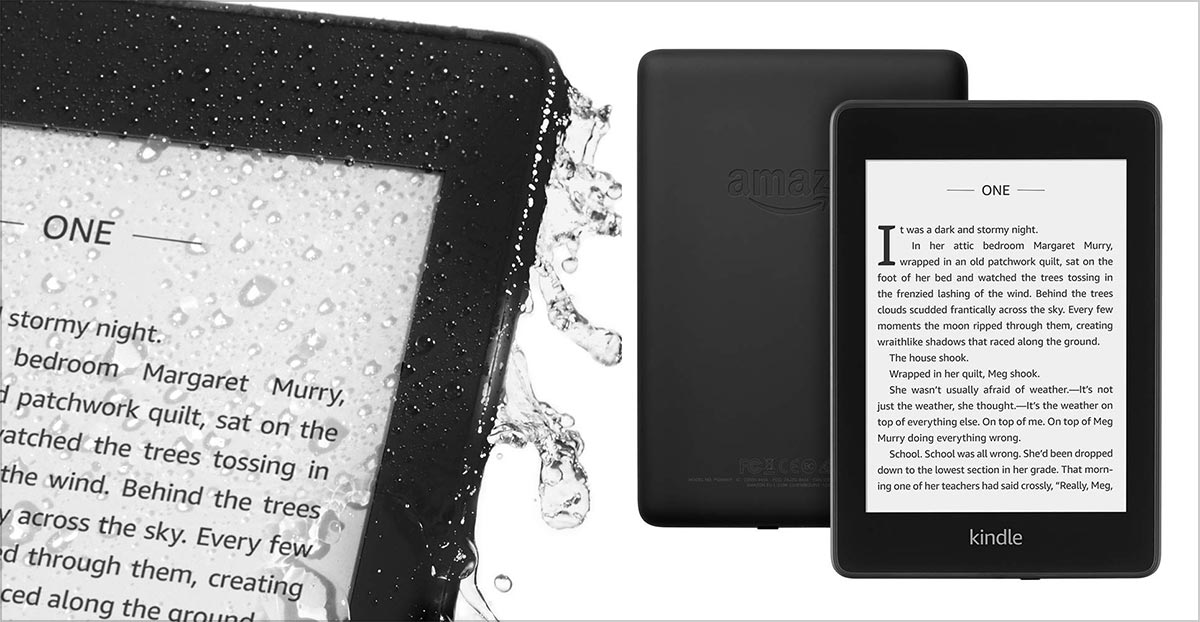 7. Long Battery Kindle+ with 3 Months 
Kindle Unlimited
Another long battery option is a Kindle+ with 3 months Kindle Unlimited perfect for students. Economical, value for money and cheapest on our list, glare free display like real paper. Special Feature: Long Battery life + Cheap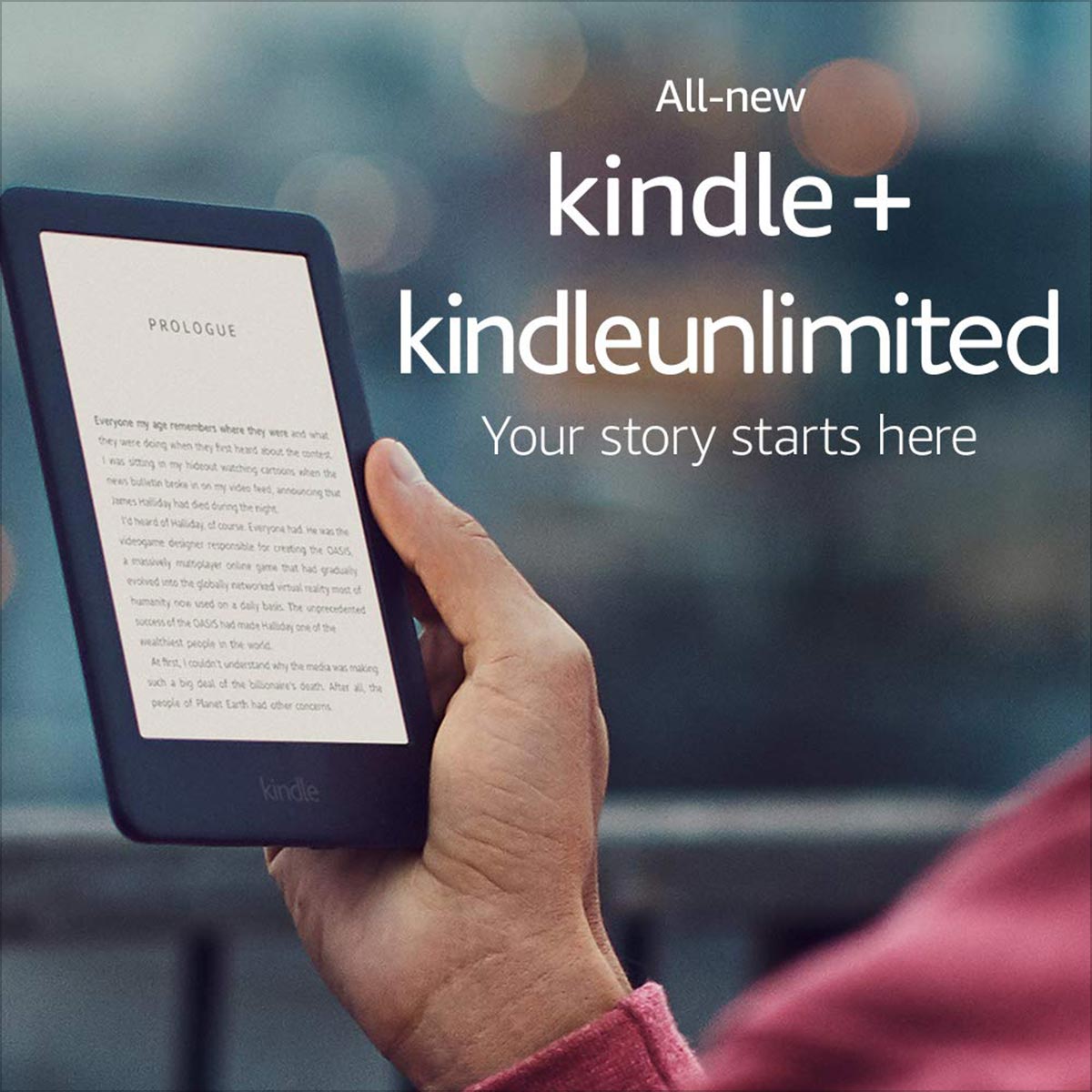 8. 
All-new Kindle Kids Edition
A special edition from Kindle for kids who love reading. It has 1 year of FreeTime Unlimited with 2 years of worry free guarantee and bonus for kids i.e complete Harry Potter series. Special Features: 2-year warranty + Long Battery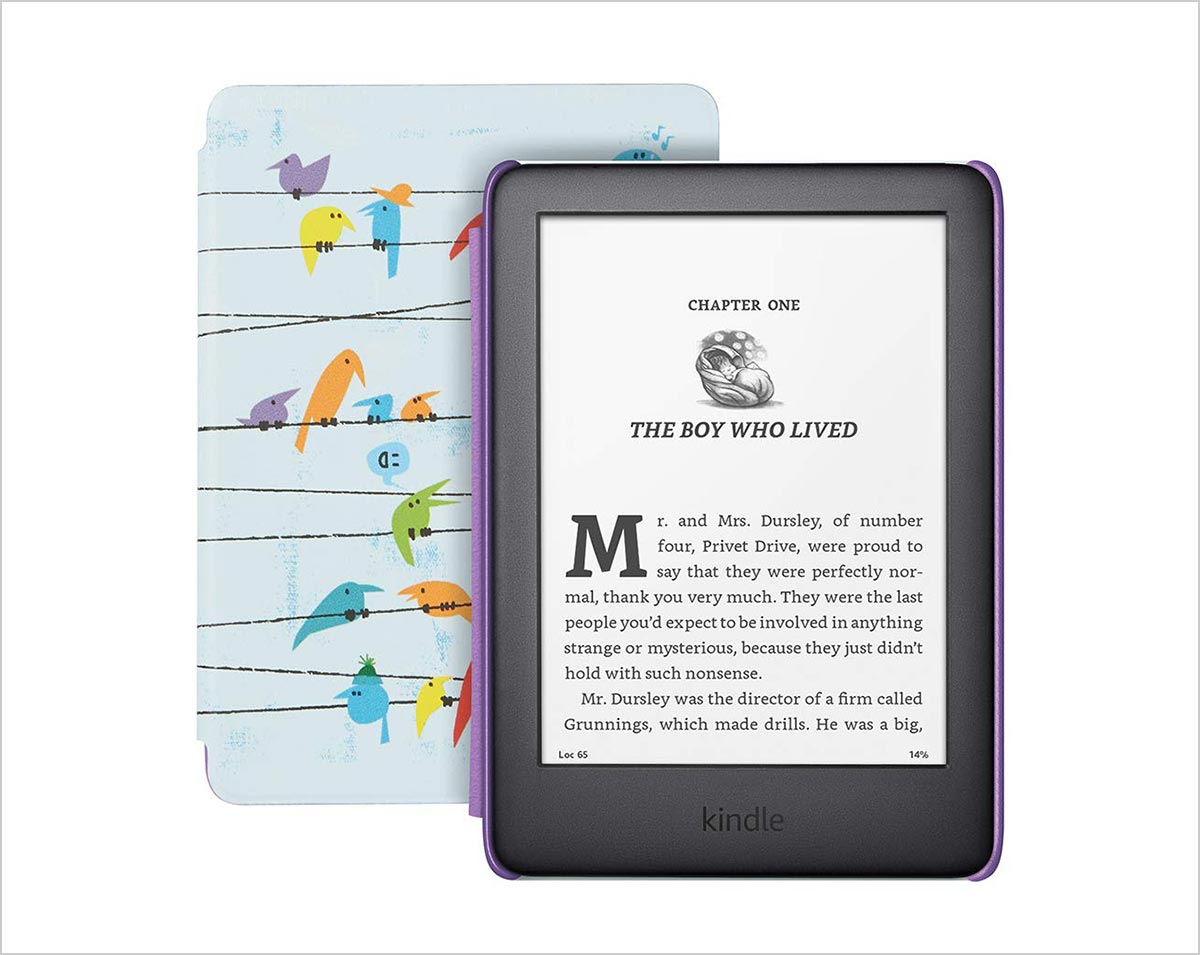 9. Kobo Clara HD 6 Inches Carta E Ink Touchscreen E-Reader
Kobo Clara is HD High Quality e-reader with 6 inches screen, lightweight with E-Ink touchscreen available with super fast 8GB of memory and 180G storage enough for lifetime. Special Features: Multilingual + No Ads + Economical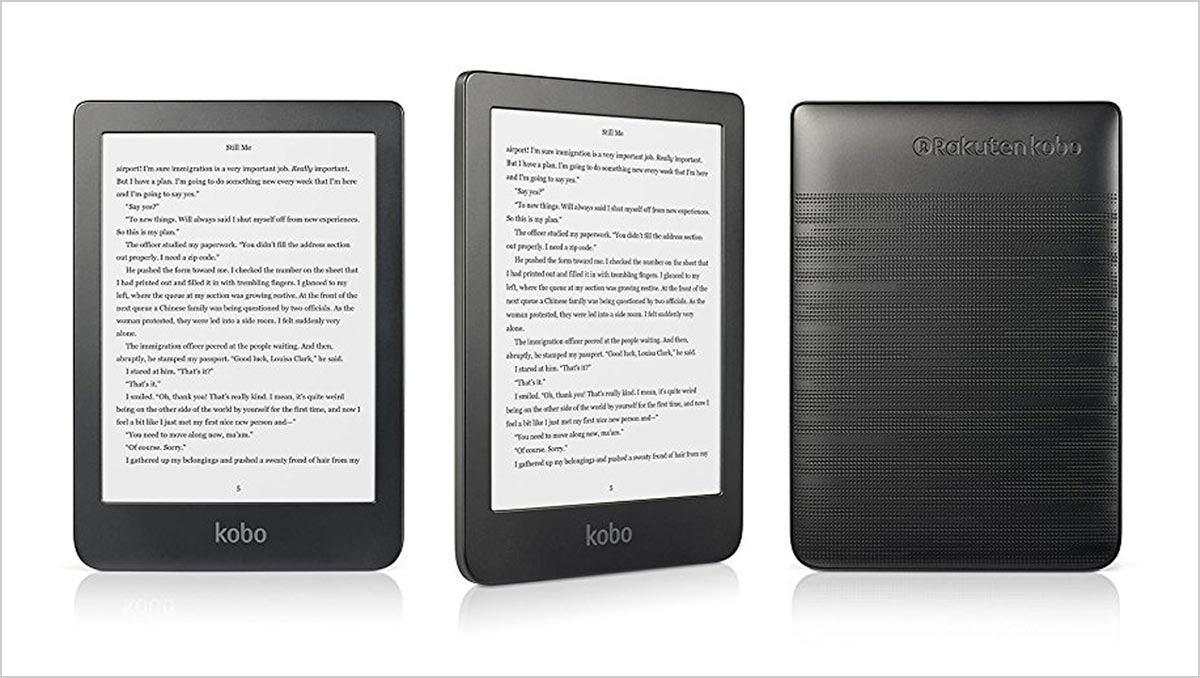 10. Kobo Aura – eBook reader – 4 GB
If this is your first ebook reader then Kobo Aura has to be your first choice. It is a perfect travel companion. It has amazing battery life, glare free screen, lightweight, made for reading all what you need in a basic ereader. Special Features: Longer Battery Life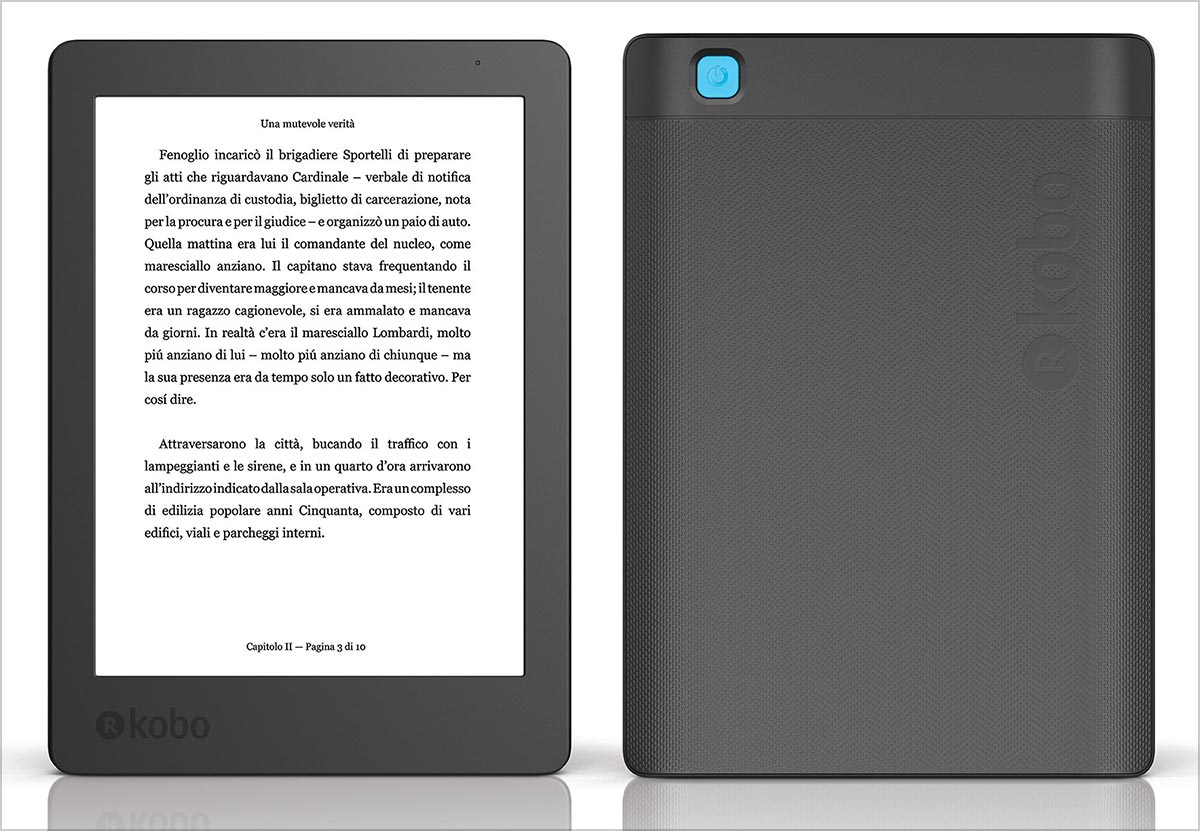 More Awesome Gadgets You Would Love To Buy: