Hi there lovely readers! We hope that you all are safe at your home and trying your best to produce as much as work as you can while being in self isolation that was fortunately & unfortunately forced upon us keeping in mind the outbreak of the COVID-19 virus. And since we know that most of you are working right now as well, we decided to share an interesting blog with you guys which will help you a lot with your design related projects so, let's get started!
We have worked on a free DVD envelope mock-up PSD file which is not just free to download and use but you will love working on it as it is highly editable and there are no restrictions in any context. You can also make this DVD envelope a branded one by designing it according to your brand guidelines to give it a more customized look. But we are sure that many of you must be wondering about the fact that no one uses the DVDs now, right?
Well, we would like to share this information with you guys that there are still a lot of people who use DVDs for multiple reasons. Let's start from the basics which do not include official dealings first! DVDs are used by a number of people around the world who don't want to stream their favorite seasons or movies online. Their reason is that they don't want to be at the mercy of their internet services which can have a bad influence on the streaming too like slow internet or no internet (due to extreme weather conditions) etc.
Slow or bad internet connection is one thing and the other reason is that you are really in charge of the content like you own it. Be it a DVD of FRIENDS or How I Met Your Mother or even Breaking Bad, you would still have a copy of it even if these seasons are removed from Netflix, Amazon Prime etc.
Recommended: 80+ High Quality Packaging Mockups
Then comes the art directors and designers who have to save and share the art works in "large" quantities. Free data sharing websites do not really cater to huge data hence delaying the work process which might result in making the team members frustrated and in some cases; angry as they try their best to deliver the tasks on time but they are unable to meet their timelines because of the internet or may be because there are no portable devices present or available at all. In times like these, one does use a DVD as the show must go on – we mean work!
So, to keep the work going on without any hindrances, a number of ad agencies use DVDs for sharing the data with their 3rd part vendors, clients as well as within teams. Other big organizations also encourage their teams to use DVDs so, that they don't have to upload the files through the internet or borrow a USB flash drive from the IT department etc.
Now, let's have a look at what you guys can make using our free DVD envelope mock-up PSD file! First things first; we have created this cover as an envelope so that the DVD stays safe and also, because it looks kinda great too. One neat envelope to carry a DVD which we have kept plain and white but like we have said this earlier as well, you can design it as per your brand guidelines too. And how are you guys going to do that? Allow us to tell you that and more!
We know that creating and designing a cute little DVD envelope sounds fun but there are certain things that need to be kept in mind before you start working in the design project. You first need to know the exact size of the DVD so that you do not create anything that is bigger or smaller than the "content" itself. It is totally up to you to create a flap for the envelope as well so that you can also seal it before you send the DVD to the concerned person(s).
If you want to create a branded envelope then you must keep in mind that your logo as well as the tag lines have to be there in any case although, it is up to you to change the colors of the envelope or keep it simple (white) while placing the logos etc. on it. Many people like to write the information on the envelope using markers and stickers to tag the DVD's envelope and if you feel like changing that then feel free to mark the area (by drawing lines) for writing the name of the addressee, sender or the title of the DVD itself.
And you can also put up contact information of your agency / organization as well – just in case! That being said; we would like to conclude the blog by requesting you all to share your feedback with us in the comments section down below!
Free CD / DVD Envelope Mockup PSD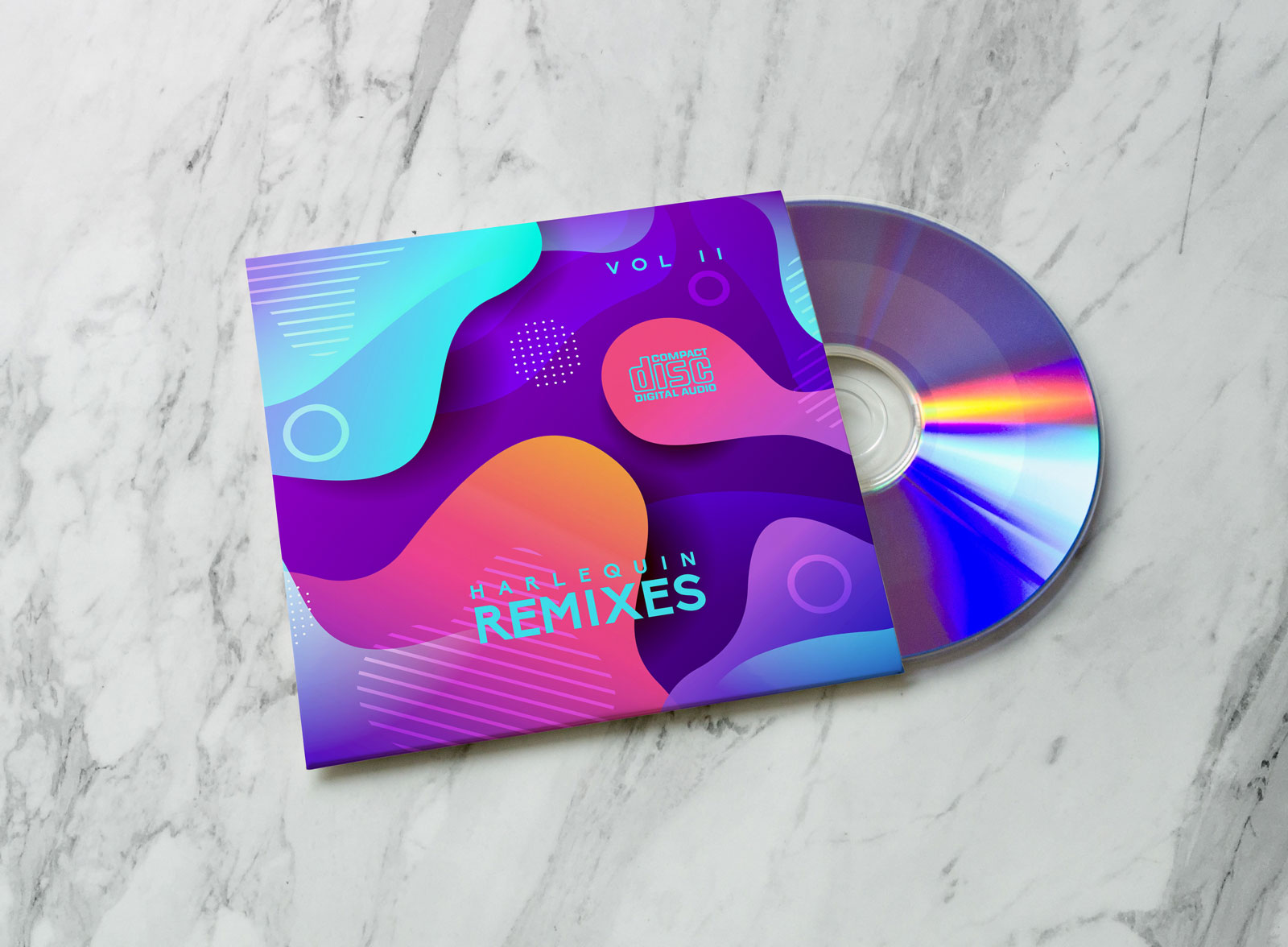 Available Format: Photoshop PSD
License: Free for personal and commercial usage
File Format: WinRAR
Mockup Resolution: 3800 x 2500 px
Note:
1. Free DVD Envelope Mockup is allowed to share online (A Must Linkback to this page)
2. Say thanks if you like or share/tweet with your friends. That means a lot to me.
3. And don't forget to follow or subscribe to receive more high quality premium freebies & awesome articles only.
Download DVD Envelope Mockup
More High Quality Free Mockups: