Hi there, hello there! We are so glad to be back with yet another super useful and informative blog of ours and of course a free mock-up PSD file as well and we know that you will find it handy for your personal and commercial design projects too but before we share what we have created for you guys, we would just like to take this moment to thank you all for the support that you provide and for also encouraging us to keep creating what we love to create.
Okay so, we have created this free AA battery mock-up PSD file that you can easily edit by either adding relevant design elements to it or by playing around the already existing elements to see what works best for you. And the main reason behind creating this mock-up PSD is that since it is one of the most used thing in the whole world, it is always a great idea to pitch in different branding styles for the new year, new projects thingy so, let's get started on the AA battery mock-up PSD now!
First things first; we would like to share the basics about the AA battery and once that is done, we will get straight to the point of how you can create your own designs. An AA battery is a standard size for a cell / cylindrical dry battery that we use to make portable electronic devices work. In addition to that, these batteries are also used to charge and use remote controls, torches, clocks, cameras, razors and trimmers, lamps, wireless mouse and so much more.
These batteries / cells are cheap when it comes to prices and can work for months and years too. But if your batteries stop working, then there are a number of hacks that you can follow to make them work again (also, do it on your own risk!). Anyways, so we are sure that you guys must have seen batteries that come in very corporate-ish designs. We won't say that those designs are boring or anything but there are no rules for not making interestingly funny AA battery designs either, you know. You can be as creative for the AA battery designs as you are creative for a soap design or for a notebook design.
Recommended: 21 Amazing Mockup Websites 2021
We have also created different angles as well as the packaging for the AA battery design so that you can work on them in order to show the variety of options that you will be sharing with your team lead, team members or with your client(s) to get their approvals and feedback. As you know that the mock-up PSD files help us save a lot of time, efforts and money when we only have to create the mock-up designs because the changes (if any) can be made in the file and once you have gotten the final approvals, you can get the manufacturing and printing done without having to worry about anything.
Although, AA batteries remain covered all their life, but it won't hurt anyone to start a conversation through the designs. There are so many puns and jokes that you can refer to while creating your own AA battery designs and then you can also work on using mascots or for the designs too and that is only going to be done so that you can attract more and more people to feel attracted towards the product and that is literally the end goal, right?
Now, let's talk about how you can use our free AA battery mock-up PSD! In order to make sure that your mock-up options get approved instantly, you must go through the design and creative brief to understand the objectives that your team or the clients wants to achieve. The set of objectives could be anything from launching a new brand in the country or rebranding the already existing designs to gain more traction and to also come out looking differently.
If you are planning to work on an AA battery design and its packaging, keep reading this blog as we are about to share a couple of easy to follow tips that you can use for an effective design strategy:
The colors of your battery designs as well as the packaging itself must be relevant to the product category that you are selling – there has to be a connect in the communication so that the product can speak for itself. There are several colors that you can use for the design like black, silver, blue, green and yellow as well. Your fonts must be readable and plain so that the name is not too difficult to recognize. As far as the design elements are concerned; you can pick and choose them to depict power and energy in one way or the other and we are sure that you will be good to go.
That is all for today! Make sure that you get your hands on our free AA battery mock-up PSD file to start working on your designs.
Free AA Battery Mockup PSD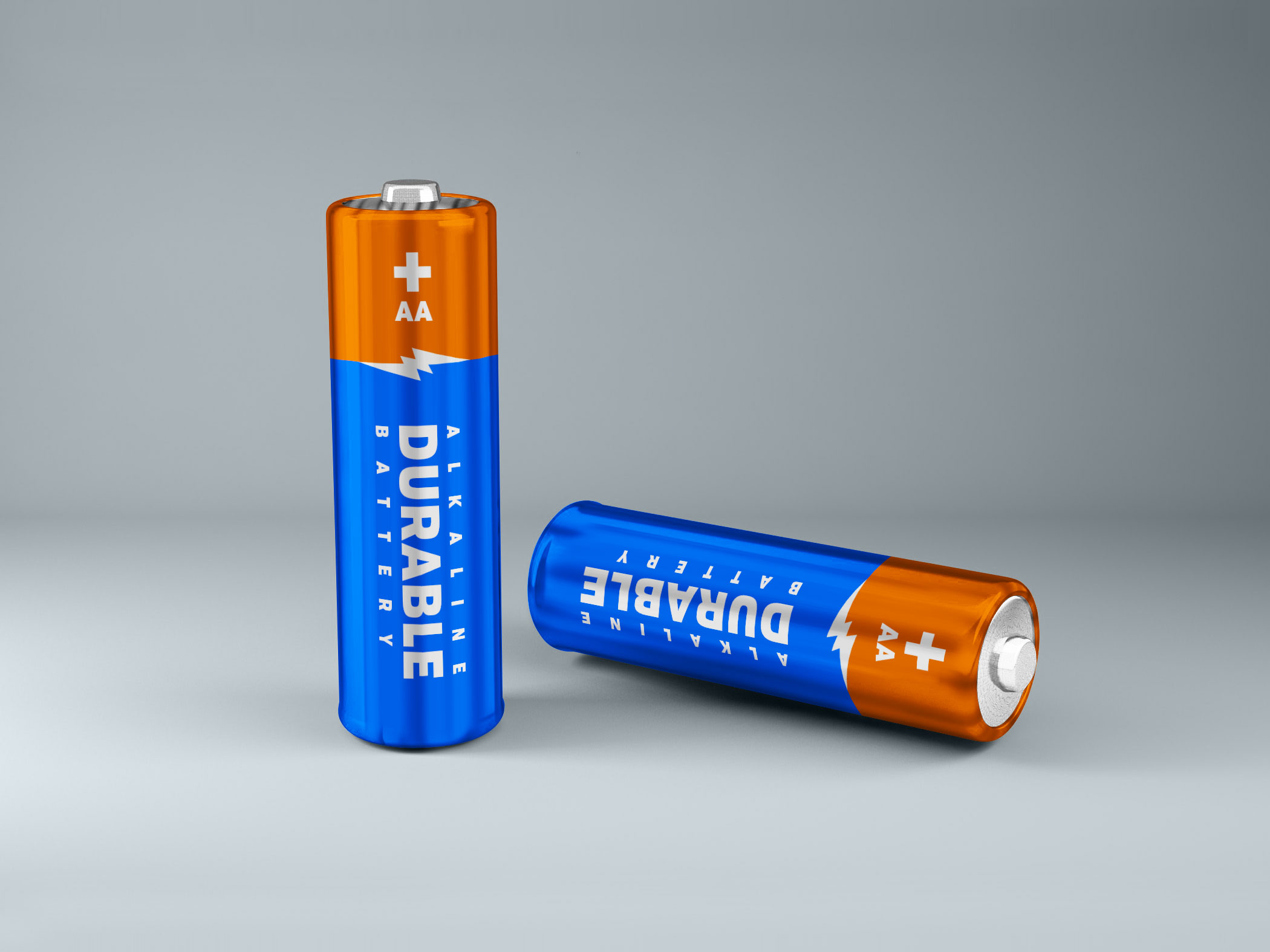 Available Format: Layered PSD with smart object insertion
License: Free for personal and commercial usage
RAR File Includes: Free AA Battery Mockup PSD
Mock-up Resolution: 2100 x 1575 px

Note:
1. Free Mockup PSD is allowed to share online (A Must Linkback to designbolts.com)
2. Say thanks if you like or share/tweet with your friends. That means a lot to me.
3. And don't forget to follow or subscribe to receive for more high quality premium freebies & awesome articles only.
Download Battery Mockup
Recommended: