Hi there everybody! We are back with yet another super informative blog of ours and of course, a free mock-up PSD file too but before we get into the details, we would like to thank you guys for your valuable feedback and interesting suggestions on our previous blogs and for also sharing our content with the ones you love. For a fact, we know that you will love this blog too so, let us get started without any further ado.
Since our today's blog is going to be all about shampoos as we have created this free plastic shampoo bottle mock-up PSD file for you guys, we would like to share a few pieces of information with you as well. We are sure that you would know about how to use a shampoo and when but there are many people who are under the impression of changing their shampoos frequently and you guys, that is not how it should be.
When it comes to skin and hair care products, dermatologists and make-up experts suggest that no one should be a product junkie (someone who keeps on trying out new things every now and then to see what works best for their skin and hair) and it makes sense too, you know. Because whenever you introduce something new to your body, there are chances that the product might not work in a way you thought it would. There can be allergic reactions and side effects as well and that is like very scary even to imagine.
For a lot of products that are used to be applied on the skin and hair etc., experts suggest patch tests that you can perform at home to see if anything bad happens to your skin and stuff like that. Normally, a patch test means that you apply a tiny amount of the product on the inside of your elbow, rub it if need be and leave it for some time – if it turns out to be funny, you will know otherwise the product is safe to use.
Recommended: 30+ Premium Quality Product Mockups
With any and every product that you happen to use, you create a connection between the body and the product itself and both of them make peace with each other too and that is why it is not recommended to break it because a new product might not suit you, it might not deliver the results you want it to provide and of course, your money will go wasted as well.
In addition to that, you must also know that a lot of people have started to become more responsible when it comes to using certain products like more and more consumers have started to consume organic items including shampoos, conditioners, toothpastes, soaps etc. so that they can avoid the harmful chemicals and even in that case; you must stick to just one or two products that you know suit your body and meet your criteria and you will be good to go.
Recommended: 80+ Best Packaging Mockups
It is a fact that whatever the product is and however it is manufactured and produced, it gets packed in fancy bottles and containers to attract the audiences. For adults, the branding is designed in a way that speaks about the advantages of using that products, and for kids, you can be as playful as you would want to be so that your right target audience feels welcomed and want to take that bottle / box to their homes.
Keeping the need in mind, we decided to create this free plastic shampoo bottle mock-up PSD file for you guys so that you can use it for your personal and commercial business purposes. Allow us to share a few tips that you can follow to create your very own designs in no time!
A shampoo bottle is something that should be half pretty, half informative and when we say informative, we do not mean to make it seem like an essay book of a kindergartener but like enough information should be fine, you know. The packaging as well as the bottle designs must speak for themselves while also talking to the ones who would want to spend their money on your products and how to do that, right? Well, there are several ways of doing it and here is how you can do it too:
To design an impressive shampoo bottle mock-up PSD file, you must keep the target audience in mind; if it is for adults, you can be minimalistic and use design elements like geometric shapes, bars and circles and if the products are for kids, then go for something playful both for the colors as well as for the fonts. Add in cartoon animals too to make the bottles look more fun.
Your copy should be neat and to the point for the front side of the bottle, always mention what the product can do to make it easier for the customers to grab what they need from the store and for the back side of the bottle, along with instructions on how to use it, you must also mention what's in it as well as the manufacturing and expiry dates as well.
And that is literally it but know that it will work perfectly great for you and your businesses. So, get your hands on our free plastic shampoo bottle mock-up PSD file today and start making attractive designs.
Free Plastic Shampoo Bottle Mockup PSD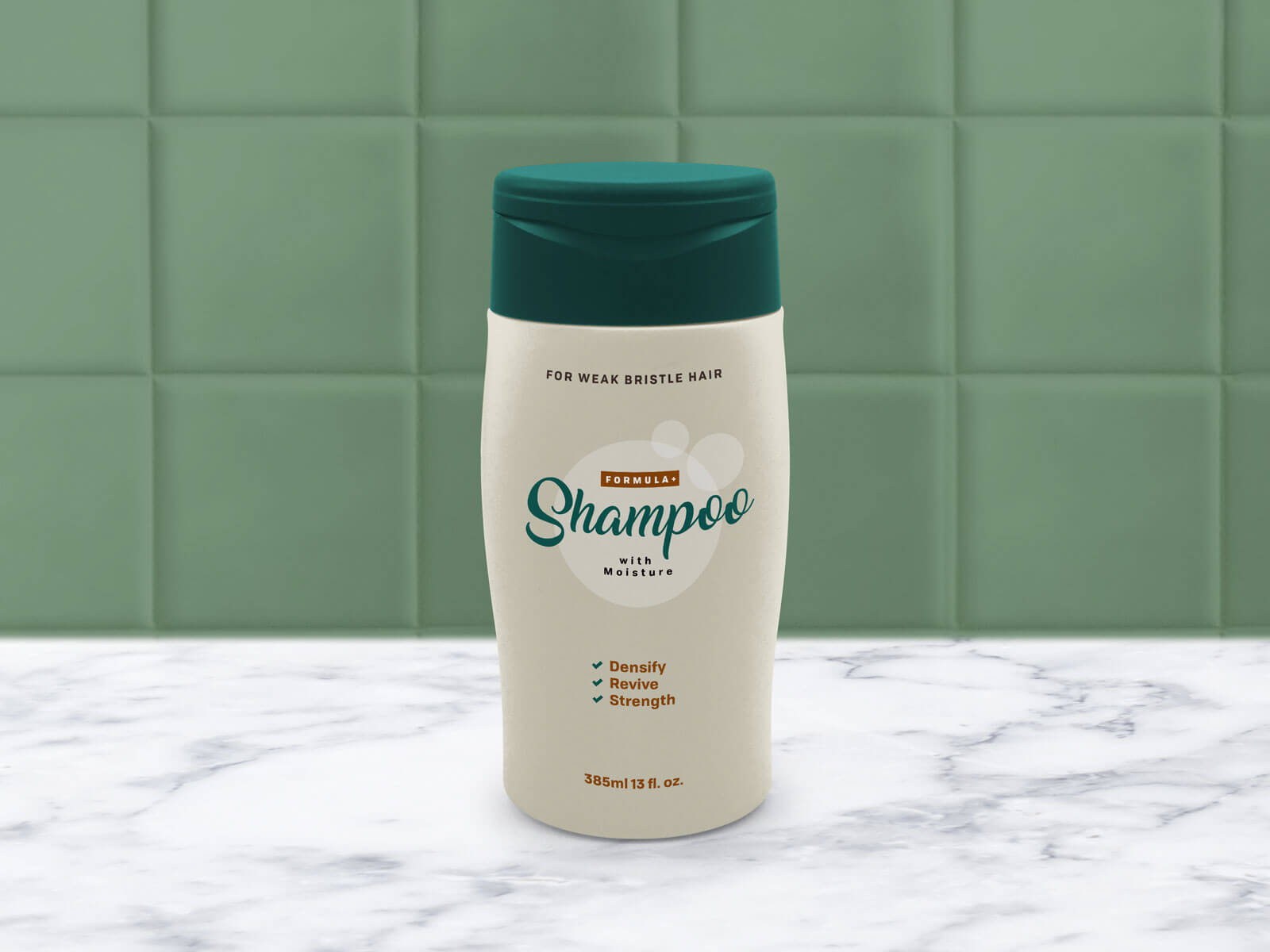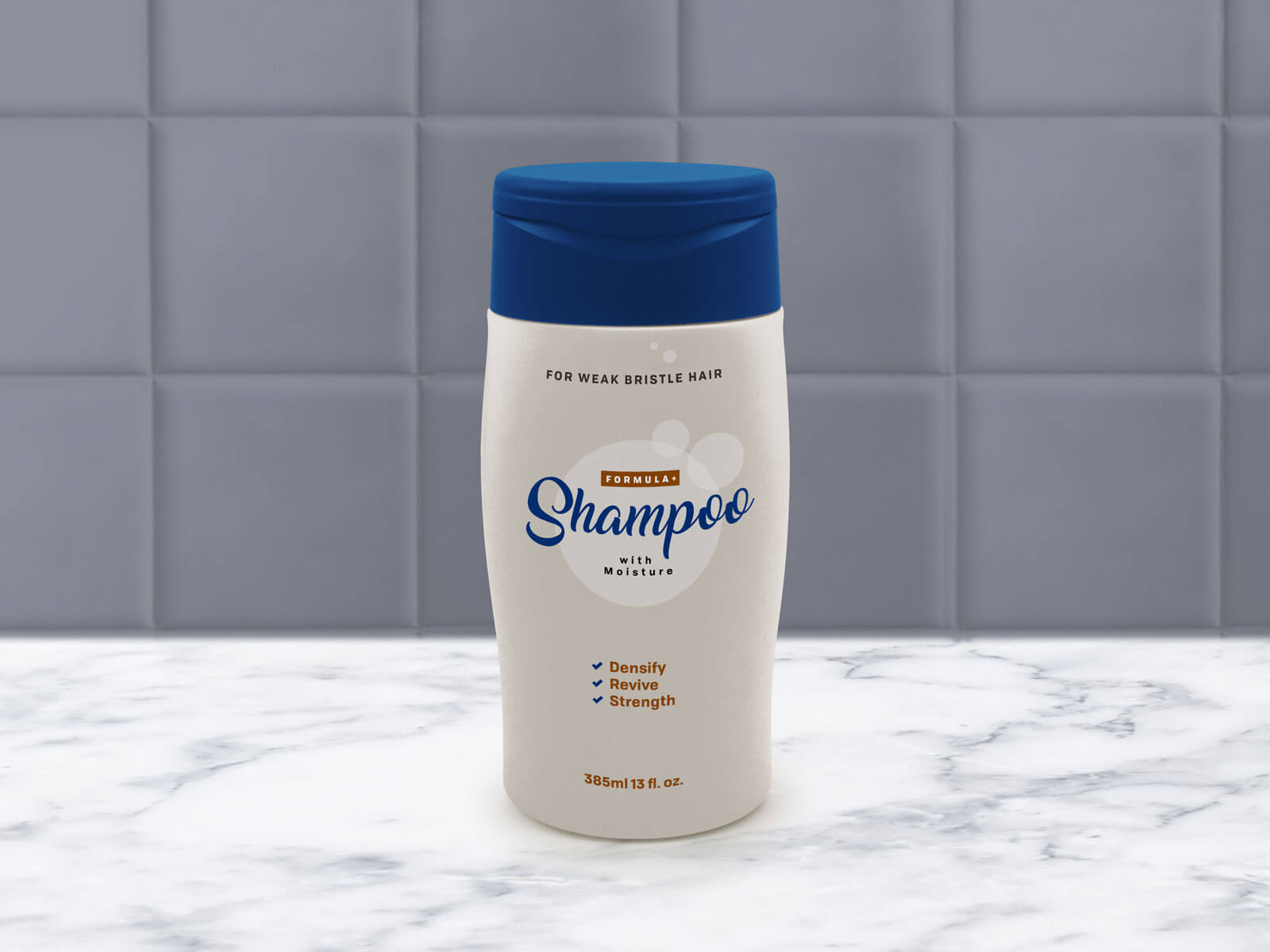 Available Format: Layered PSD with smart object insertion
License: Free for personal and commercial usage
RAR File Includes: Free Shampoo Mockup PSD
Mock-up Resolution: 3000 x 2250 px

Note:
1. Free Plastic Shampoo Mockup PSD is allowed to share online (A Must Linkback to this post)
2. Say thanks if you like or share/tweet with your friends. That means a lot to us.
3. And don't forget to subscribe to receive for more high quality premium freebies & awesome articles only.
Download Shampoo Mockup
More Free Product Mockup PSD Files: