As a graphic design student, you know the importance of practice and experience in developing your skills. But sometimes, it can be challenging to produce new and exciting graphic design project ideas for college students. Whether you're a beginner or a seasoned visual design major, you need some inspiration to get started. In this article, we'll share some concepts and tips on making the most of your education and classes.
Graphic Design Projects for College Students
Enhance your design skills and unleash creativity with these exciting graphic design projects perfect for college students.
Logos and branding. Creating a logo or branding package is one of the most classic and popular graphic design projects. It can include making logos, business cards, letterheads, and product packaging. Choose a real or fictional brand and work on developing its visual identity to practice your typography skills and develop your style.
Social media posts. Social media is a large part of our daily lives in contemporary society. Therefore, as a graphic design student, you need to be able to create engaging and effective social media posts. Select a brand, cause, or forum you support and craft a series of posts for them. This project is an excellent opportunity to put your design skills into practice and learn about the latest trends.
Album cover. Design an album cover for your favorite or an interested musician or band. Consider the style and genre of the music and create a captivating front packaging art that captures the essence of their sound. The project will help you develop your typography and illustration skills, and you'll learn how to create designs that convey a specific mood or feeling.
Poster design. Design a poster for a movie, concert, or other events. This project will allow you to use your design skills to fashion something that will attract a vast audience's attention. Consider the target group, venue, and occasion when making your poster, and use a layout and imagery that captures the mood and theme of the event.
Book cover design. Create a book cover for a classic or contemporary novel. This project is an excellent chance to practice your design competencies. Consider the book's target audience, genre, and style when creating your cover, and use typography and images representing the story's essence.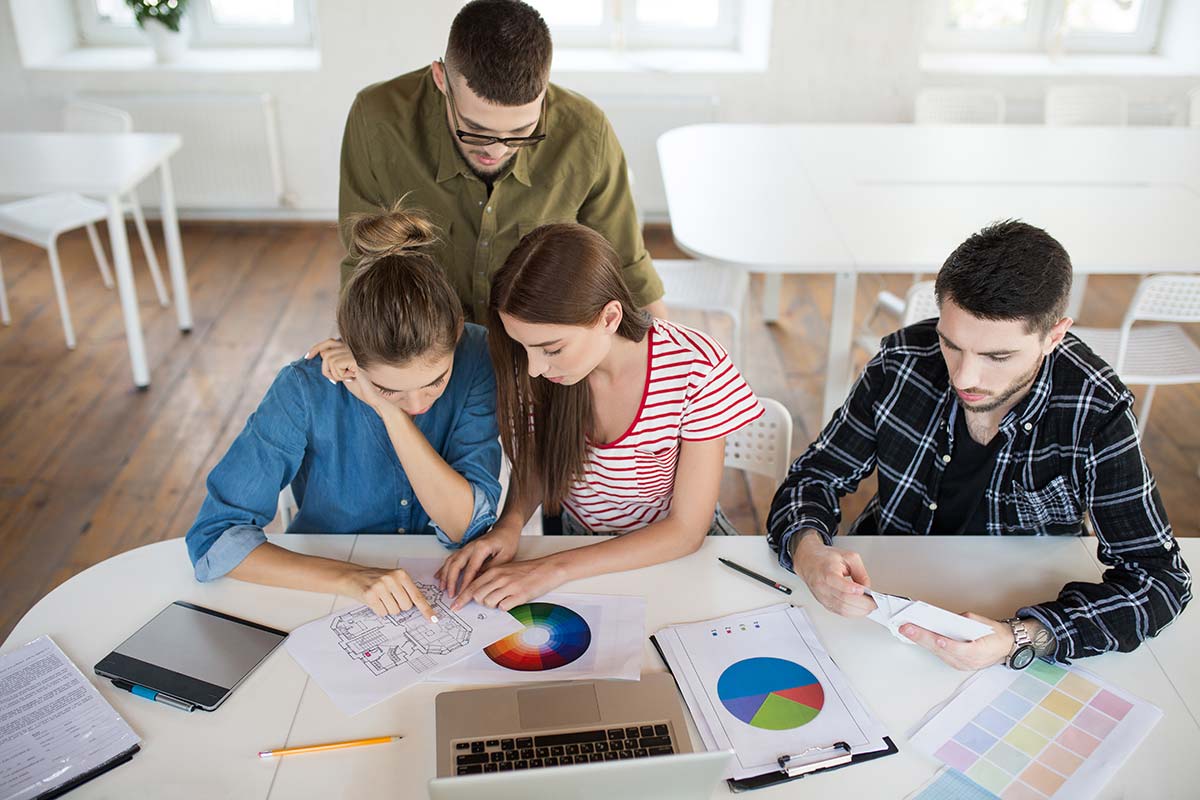 Graphic Design Project Ideas for Students
Enhance your skills with these diverse and engaging graphic design project ideas for high school students and all other academic levels. Whether you're a beginner or an experienced designer, these prompts will help you refine your capabilities and explore the limitless potential of graphic design.
Infographics. Developing an infographic allows you to convey information in an engaging and visually appealing way. Select a topic you're interested in and create an infographic summarizing its main points. This venture is a grand opening to practice your design skills and learn about the latest data visualization trends.
Typography exploration. Typography is a critical aspect of graphic design. As a student, you must familiarize yourself with creating engaging and practical layouts. Choose a word or phrase and experiment with different typefaces, styles, and outlines to produce a series of typographic plans. This project will boost your skills and help you to develop a better design style.
Package design. Offer to design a packaging concept for a new product. To do so, consider the target group, product category, and brand, and use an outline and image that represents the product's essence. Undertaking such a project is an excellent prospect for practicing your design skills and exploring the packaging design world.
Motion design. Motion design is a rapidly growing field, and as a graphic design student, you need to be able to create captivating and practical motion graphics. Choose a short phrase or quote and craft a relevant animation that brings the words to life. This way, you'll be able to practice your graphic design competencies.
Web design. Web design is an essential part of graphic design. Students are encouraged to sharpen their skills by creating attractive, effective, and user-friendly websites. You can achieve this goal by cooperating with a brand of your choice to build a website for your client's business.
Graphic design students often have multiple tasks, from creating logos and websites to designing brochures. Therefore, hiring a professional assignment writer from CustomWritings, for example, is critical to help bring your graphic design projects to the next level. The USA-based assignment writing service offers a reliable solution for those requiring extra help completing such projects and other academic assignments. The company's professional and personalized custom writing services can assist with the research and writing aspect of the project, freeing up time for the creative element.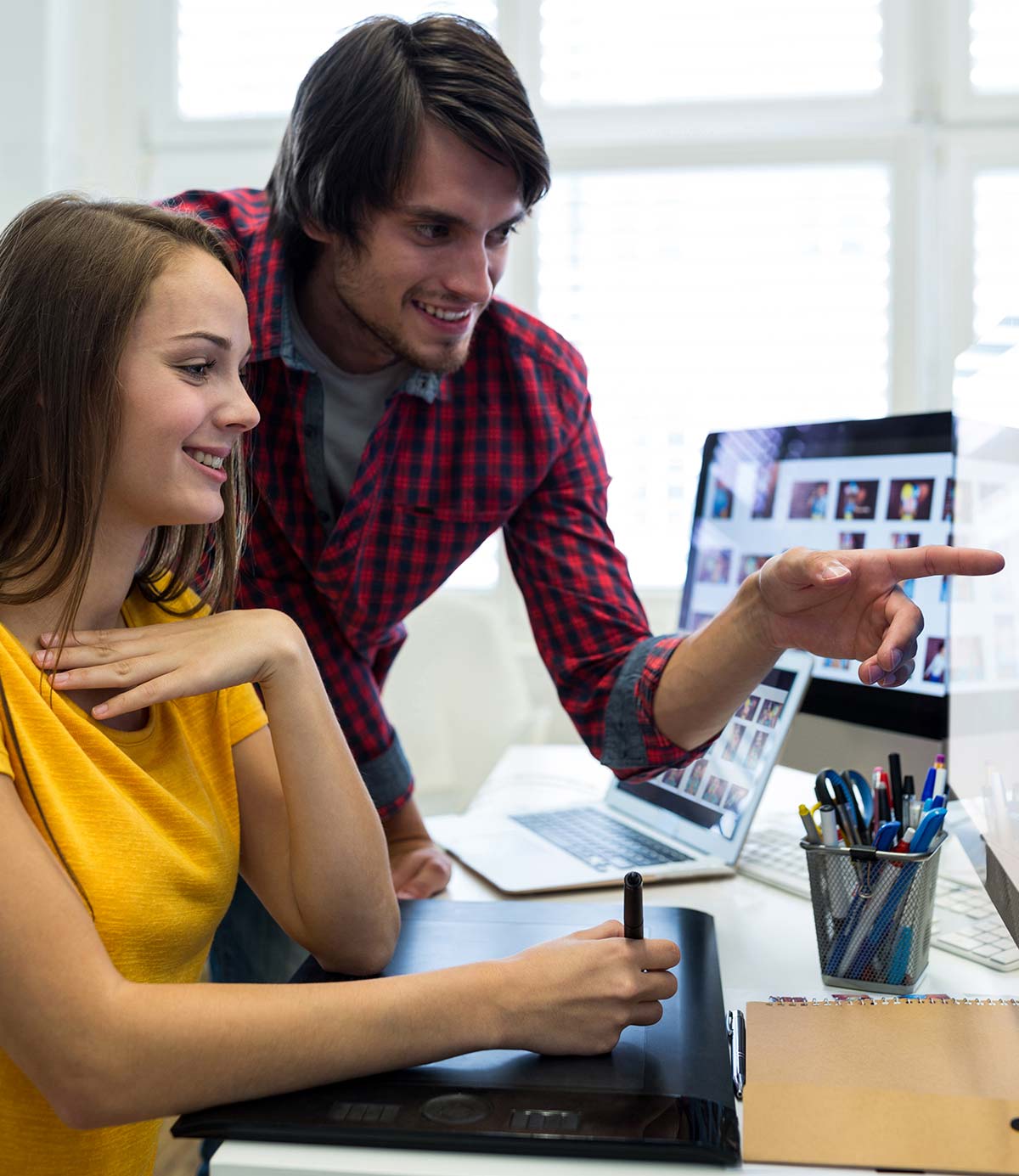 Graphic Design Major Project Ideas
Elevate your portfolio and demonstrate your expertise with these comprehensive graphic design major project ideas.
Magazine layout. Design the layout for a magazine or newsletter. In doing so, consider key aspects, such as the target group, genre, and style, when creating your designs. Also, utilize plans and images that signify the desired content. This project offers an opportunity to practice your layout design skills and explore modern trends in magazine design.
Advertising campaign. By creating an advertising campaign for a brand, product, or individual use, you'll have the chance to practice your design skills. Take into consideration all relevant factors to achieve the desired success.
Environmental design. Create an environmental design solution for a real or fictional location. This project will allow you to practice your design skills and learn about the newest trends in ecological design.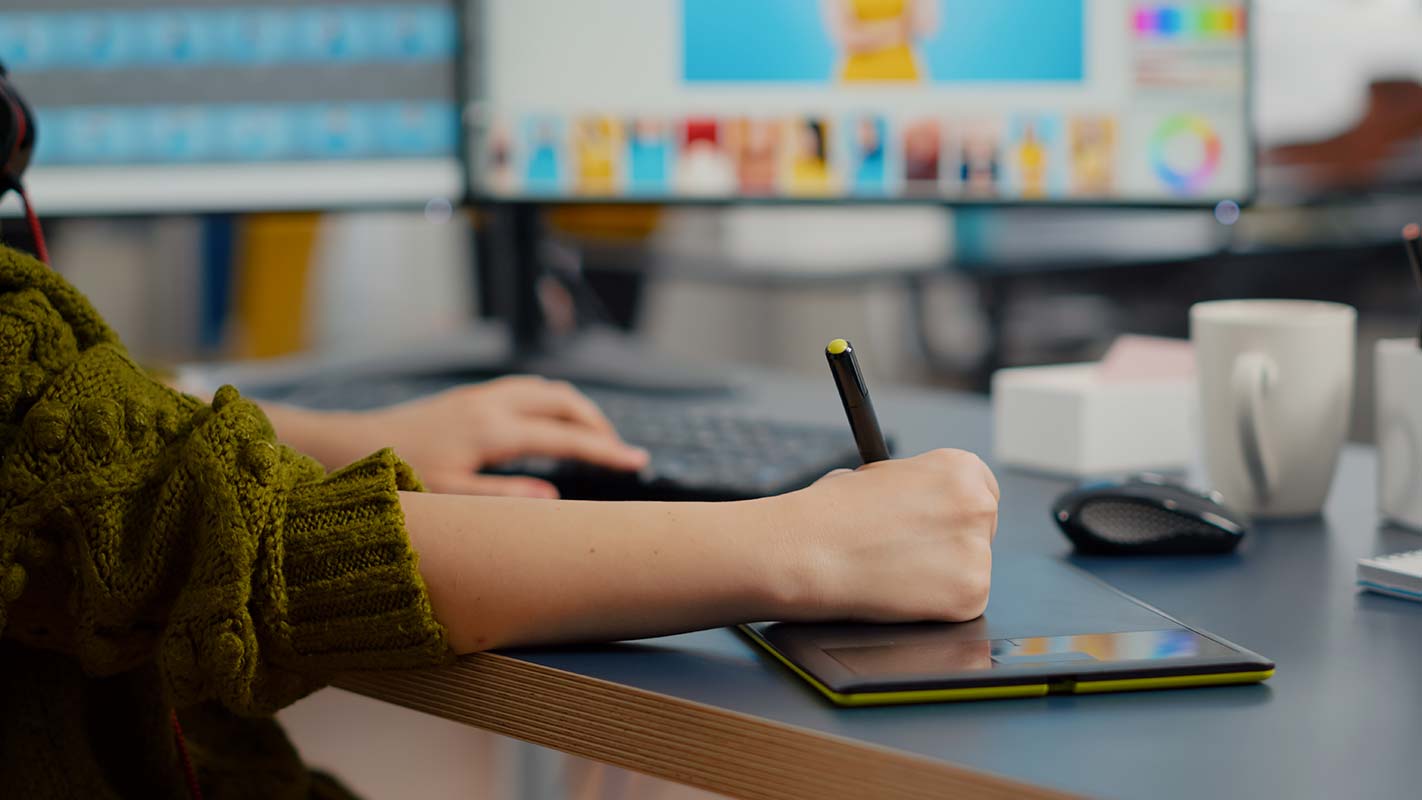 Graphic Design Degree Project Ideas
Branding and identity system. Create a complete branding and identity system for a real or imaginary brand. This measure is an excellent chance to conduct some graphic design practice to enhance your capabilities. Nonetheless, it's crucial to familiarize yourself with the target audience, product category, and business when fashioning your system. Lastly, use the latest layouts, images, and descriptions representing your brand.
Interactive design. To practice your design skills, you can develop an interactive design solution for a real or fictional business. This venture is an excellent opportunity for any determined individual to grow their competency in this field.
User experience design. Create a user experience design solution for a real or fictional brand. This project will give you a prospect to discover the field of user experience design, presenting you with an opening to actualize your design skills. Several brands constantly seek individuals to help them with such a project. It would be beneficial to take advantage of these opportunities to grow professionally.
Summing Up
In conclusion, there are countless graphic design project ideas for college students, graphic design major project concepts, and graphic design degree project ideas. The key is selecting a project that interests you and will help you develop your skills and style. Use these graphic design project ideas for students to practice your design competencies, discover the latest industry trends, and have fun exploring the creative possibilities of graphic design.
– – – – – – –
Images credit:
https://www.freepik.com/free-photo/close-up-color-designer-freelancer-photographer-editing-customer-photo_19010472.htm

https://www.freepik.com/free-photo/group-thoughtful-men-women-working-with-sketches-laptop-while-spending-time-work-young-creative-people-discussing-new-project-together-modern-office_25767271.htm

https://www.freepik.com/free-photo/male-female-graphic-designers-interacting-computer_977376.htm
– – – – – – –
Recommended: