Hi, there everyone! We hope that you guys are truly enjoying our blogs and that you are also making the most of our free yet highly editable mock-up PSD files for your personal and commercial projects. For our today's blog, we have made this free corner building billboard mock-up PSD file for you guys that will help you all create stunning billboard designs for your own businesses and for the ones that you are working with but before we start sharing everything that you guys need to know in order to create those powerful designs, we would like to take a moment to thank you for the love and support that you send our way and for always making sure that the people you care for are also reading our blogs. And we hope to see more of that happening in the future too.
If you are one of our regular readers, then you guys must have read our blogs that we have done on billboard advertising and how you can make all your campaigns work just perfectly for you. But if you have recently started reading our blog, then we would love to share that billboard advertising happens to be one of the most effective out-of-home advertising (OOH) forms and we would like to urge you guys to always include billboards in all your advertising campaigns and we can bet that you will see the results yourself.
Now, there are chances that you would know that billboard advertising works great for businesses regardless of their scale but a lot of people still do not know how to make the billboards work for them. And if you find yourself in the same group of people then we would first like you all to know that it is totally fine because we are here to guide you through the steps that will help you make the most effective and meaningful designs for your upcoming campaigns. Secondly, we want you guys to be open to new ideas and following trends that you might not have followed in the past because there are chances that you might be missing out on a couple of things when you unintentionally choose to not be experimental or when you want to play safe.
Let's now talk about how you can utilize our free corner building billboard mock-up PSD file to create impressive designs!
Recommended: 135+ Free Outdoor Advertisment Branding Mockup PSD Files
Okay so, a corner building billboard design falls under the categories of directional and traditional billboard designs at the same time meaning that these billboards direct you towards a certain point and also are installed in high-traffic areas so that more and more people can get to see them. But we would also like to mention here that corner billboards can also be digital so that the content becomes 10x more engaging and you will see the positive results soon after you have gone live with your campaign. Here, it is also important to note that only getting the best places in the city or country is not enough but, in fact, you also have to make sure that the content that is going up is engaging, meaningful and serves the purpose well (otherwise, what's the point, right?). In addition to that, you also have to make sure that you have your target audience in mind before you take any step – be it content-wise, design-wise or even in the context of the color palette as well.
All your advertising materials need to excite your target audience and invoke emotions in them so that they can take the actions that you want them to take. For example; if you need website visitors, you have got to inspire the audience to visit your profile in an exciting manner. If you want them to visit a store of yours, you have to make them make it happen, etc. And grab their attention using catchy copy, simple yet attractive colors, compelling images and by using white space so that they can focus on the main message.
Recommended: 60+ Outdoor Signage Mockups
That's all for today from our end! We not only hope that you had a great time reading the blog today but that you will also share it with your graphic designer friends, favorite colleagues and students, etc. as well so that they can also work on some great thoughts and ideas for their upcoming projects. Also, feel free to share your honest feedback with us in the comments section too and while you are at it, we would love to hear your special requests as well so that we can work on them and be back here super soon with your requested content and more. Until then, keep creating magical designs for yourself and for the businesses that you are associated with.
Free Corner Building Billboard Mockup PSD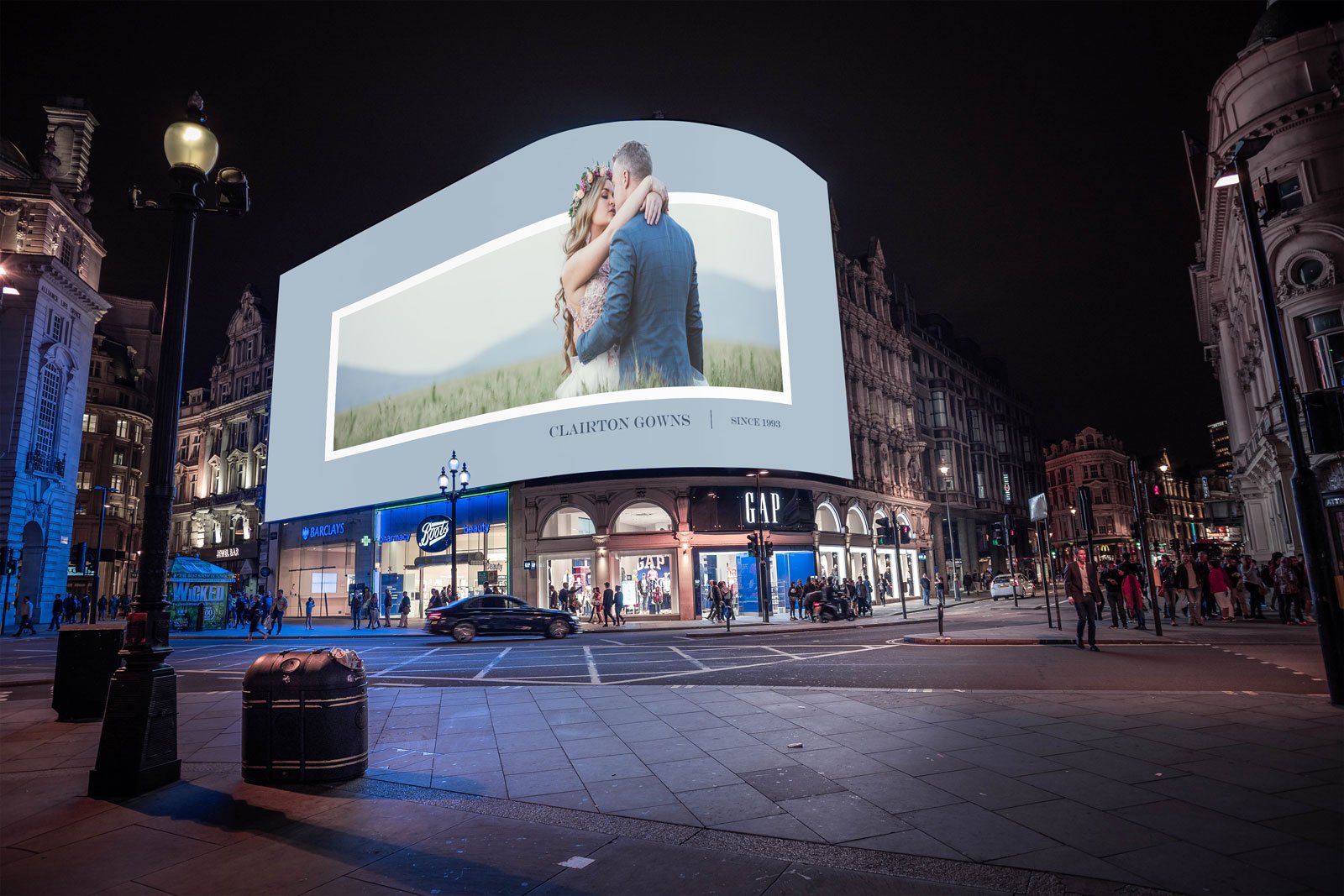 Available Format: Layered PSD with smart object insertion
License: Free for personal presentational use only
Zip File Includes: Billboard Mockup PSD
Note:
1. PSD Building Billboard Mockup is allowed for sharing online (A Must Linkback to this page)
2. Layers are hidden to decrease the size of the file kindly unhide and place your design on a red-colored layer.
3. Say thanks if you like or share/tweet with your friends.
Download Billboard Mockup
More Free PSD Hoarding Mock-ups you would love to download: