Hi, there everyone! We hope that you all are enjoying reading our blogs and that you will also make the most of our free yet highly editable cream jar mock-up PSD file as well. And we are very excited to share everything that you need to know in order to design the most perfect designs for yourself and for the businesses that you are associated with but before we do that, we would like to take a moment to thank you all for the love and support that you send our way and for also making sure that your friends, family members and colleagues are reading the blogs and utilizing the information that we share with them for their personal and professional tasks and more and we hope to see more of that happening in the future too.
As you guys know that in the world of cosmetic packaging, the right container can make all the difference. Cream jars, with their sleek and versatile design, have become a popular choice for packaging various skincare and cosmetic products. These jars not only provide a functional and convenient storage solution but also play a crucial role in creating a memorable brand image – given that you know how to package them nicely. In this part of our blog, we will explore why cream jars are a great choice for cosmetic packaging and how they can enhance your product presentation.
First and foremost, know that the cream jars offer a luxurious and sophisticated look which will help you instantly grab people's attention. With a smooth and polished surface, these jars represent elegance – making them ideal for high-end skincare and cosmetic products. The clean lines and minimalist design of cream jars not only create a sense of refinement but also help you convey to your consumers that your product is of superior quality and worth investing in.
In addition, cream jars also provide excellent protection for your cosmetic formulas as well. Cream jars, if made from durable materials such as glass or high-quality plastic, offer airtight seals which prevent contamination and let you deliver the best quality products to your end customers. This is very important for skincare items that contain active ingredients. By going for cream jars, you also get to show your commitment to delivering quality and making sure that for you, customer satisfaction is important.
We are sure that you guys would also know that cream jars also provide a practical and user-friendly experience for consumers as the wide mouth of these jars allows easy access to the product; enabling users to apply creams, balms or ointments, etc. with minimal effort. The generous capacity of cream jars ensures that customers can enjoy their favorite skincare or cosmetic products for an extended period of time which adds to their overall satisfaction and loyalty to your brand.
That being said, we would like to share a couple of tips and tricks that will help you guys design the most beautiful cream jars of all time for your own businesses or for the ones that you are working with. Make sure that you guys read the blog till the end in order to know more and design better!
Okay so, first things first; get to know your audience in order to meet their needs and demands of actually buying your product and using it too. Then define your business goals so that you don't get overwhelmed during the brainstorming sessions as well as when you will sit down to create designs for the cream jars in the near future. As you know that your packaging has to do the talking first, you have to make sure that it is so attractive and so convincing that whoever looks at the cream jars has to get one too so that they can actually get to know who you are and what you are selling. And, of course, if the products are really great, those same people will become your loyal customers and eventually your advocates with the passage of time.
That is all for today, you guys! We hope that you not only had a great time reading the blog but we also hope that you will take out some time to share your feedback with us in the comments section as well. And while you are at it, don't forget to share the blog with the people you work with and care for so that they can check out the free cream jar mock-up PSD file and can work on their own designs as well. Also, don't forget to let us know if you guys have any special requests to make too so that we can work on them and be back here with your requested content and more super soon.
Free Cream Jar Mockup PSD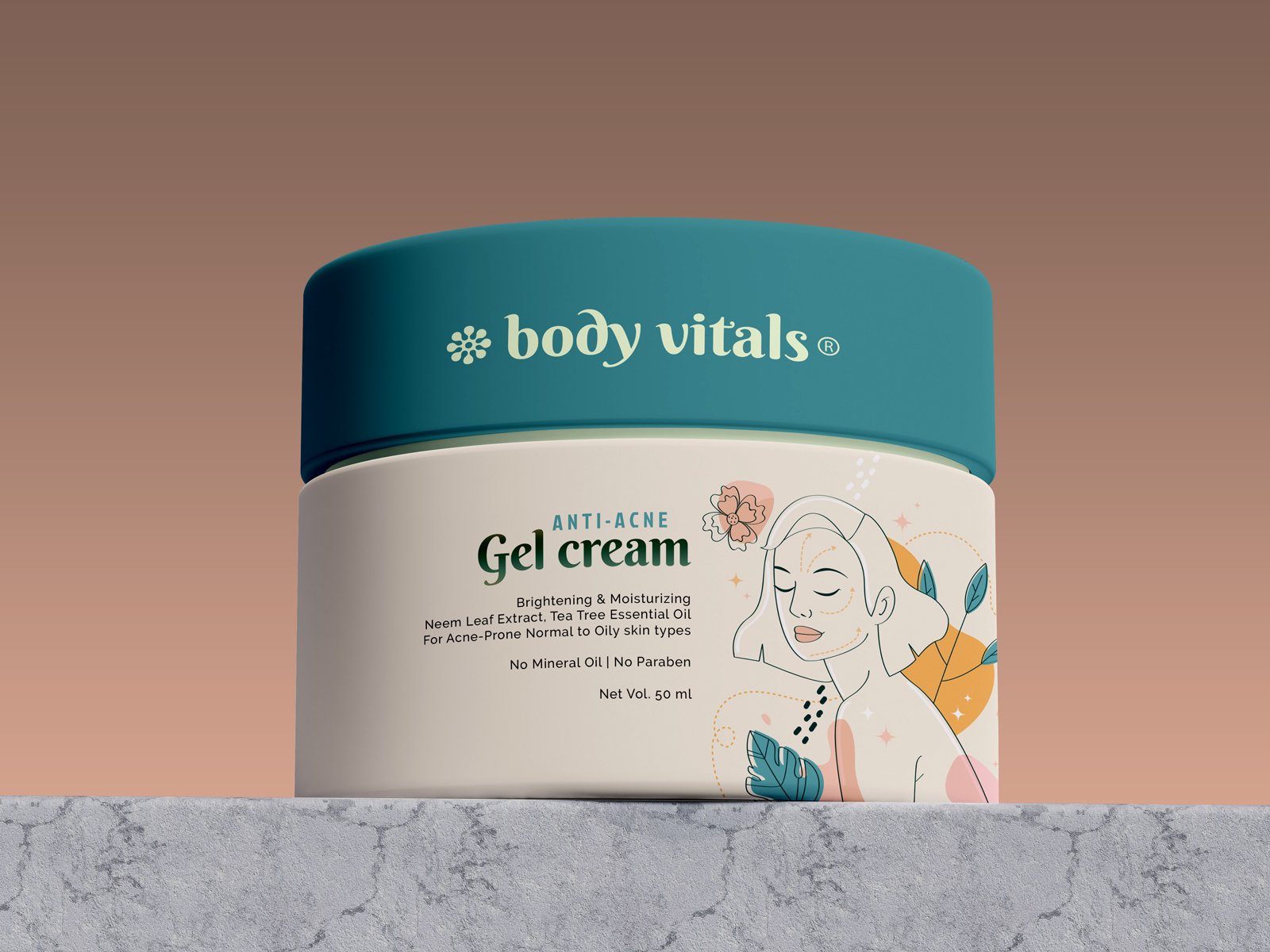 Available Format: Layered PSD with smart object insertion
License: Free for personal presentational use only
RAR File Includes: Cream Jar Mockup PSD
Label credit: https://www.freepik.com/free-vector/hand-drawn-aesthetic-medicine-landing-page_33207795.htm
Note:
1. PSD Cream Jar Mockup is allowed for sharing online (A Must Linkback to this page)
2. Layers are hidden to decrease the size of file kindly unhide and place your design on red colored layer.
3. Say thanks if you like or share/tweet with your friends.
Download Cream Jar Mockup
Recommended: