Hi there everyone! We hope that you all are having a great time reading our blogs and that you are very excited to check out what we are about to be sharing with you all especially if you happen to share a living space with someone and are looking for a bunk bed to purchase or if you have kids who'd prefer staying in one room and bunk beds are being considered to be bought for them. We can't wait to share everything that you guys need to know about bunk beds in general and how to make an informed decision if you plan to purchase a bunk bed with a computer desk underneath but before we do that, we would like to take a moment to thank you all for the love and support that you send our way and for always making sure that you are utilizing our blogs for your personal and professional purposes as well. And we hope to see more of that happening in the future too.
Recommended: 20 Best Gaming Chairs 2023 with Footrests
Okay so, as you guys would know that bunk beds are a type of bed arrangement that features two or more beds stacked on top of each other. They are designed to maximize vertical space, making them a popular choice for shared bedrooms, dormitories and other spaces where space is limited. But there is more to it that you would like to know and consider when you start your bunk bed shopping journey. Make sure that you guys read the blog till the end to know and decide better!
Here is a list of the key features of bunk beds for you guys:
1. STACKED DESIGN:
The most distinguishing feature of bunk beds is their stacked arrangement. Typically, there are two beds, one placed above the other, though some designs may have three or more tiers; depending on the needs & demands of the customers.
2. LADDERS OR STAIRS:
To access the upper bunk, bunk beds usually have a ladder or stairs attached to the side. Safety is crucial for these features, especially when children use the beds so make sure that all the materials used for the bunk beds are not only pretty looking but they are durable too.
3. SPACE-SAVING:
Bunk beds are particularly useful in small living spaces or rooms with multiple occupants such as siblings or college students in dorm rooms.
4. TYPES:
There are various types of bunk beds available in the market. The standard twin-over-twin bunk bed is the most common but there are also twin-over-full, full-over-full and loft bunk beds, among others that you would want to explore and, of course, depending on your budget, you can invest in an option that best suits your needs and requirements.
5. SAFETY CONSIDERATIONS:
Safety is paramount with bunk beds, especially those intended for children. Proper guardrails should be in place for the upper bunk to prevent accidental falls. The mattress thickness and appropriate bed frame materials are also important for safety.
6. MATERIAL AND DESIGN:
Bunk beds can be made from various materials, including wood, metal, or a combination of both. The design aesthetics can range from simple and practical to more elaborate and decorative styles.
7. CUSTOMIZATION:
Some bunk beds offer additional features like built-in storage, study areas or play spaces underneath the bottom bunk.
8. WEIGHT CAPACITY:
It is essential to check the weight capacity of each bunk to ensure it can safely support the intended occupants.
Although we have talked about these things earlier, we would like to emphasize on this part that when using bunk beds, it is essential to follow safety guidelines such as using guardrails on the top bunk, not allowing children under six years old to sleep on the upper bunk and using the appropriate mattress size for each bunk.
In this part of our blog, you will get to know about a modern style of bunk beds that allows anyone and everyone a chance to work and relax as per their convenience. And if you are a student who would like to consider spending money on something as useful as a bunk bed along with a computer desk, then you have come to the right place. As you guys would know that we create all our lists very carefully, we would like you guys to know that the bunk beds you are about to check out today not only offer ergonomic designs but are also considered to be an investment as well. You have a choice to pick any material and design that you would like to purchase and we say, go for it once you have done all your research on Amazon and we can bet that you won't be disappointed. So, what you are waiting for? Check out our list of the 10 best bunk beds with computer desks right away and get your hands on the one you like the most.
1. VOGU Metal Triple Bunk Beds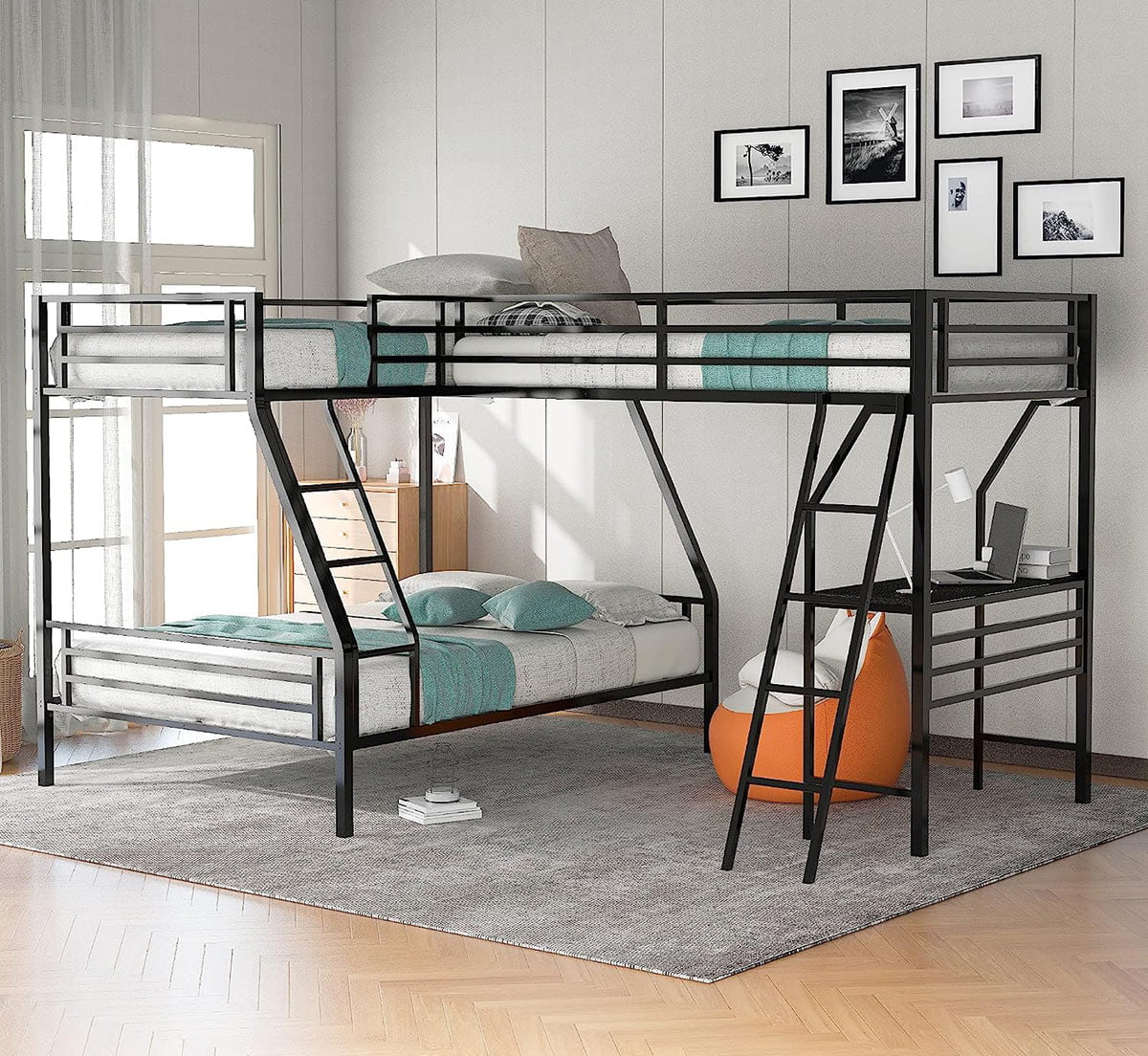 2. Twin Over Twin Bunk Beds Convertible Dorm Loft Bed and Down Desk for Teens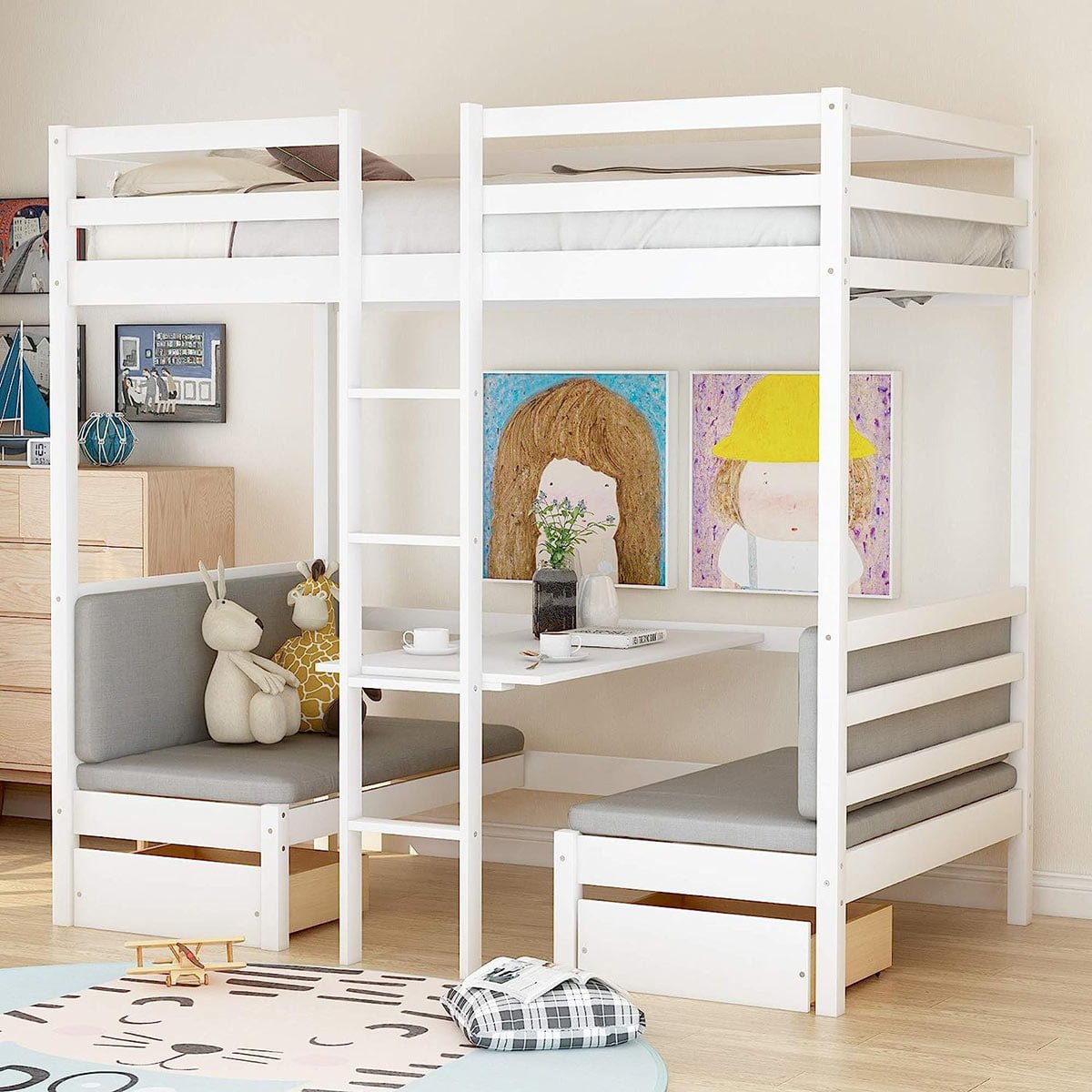 3. Merax 77.6″ Wooden Bunk Bed with Desk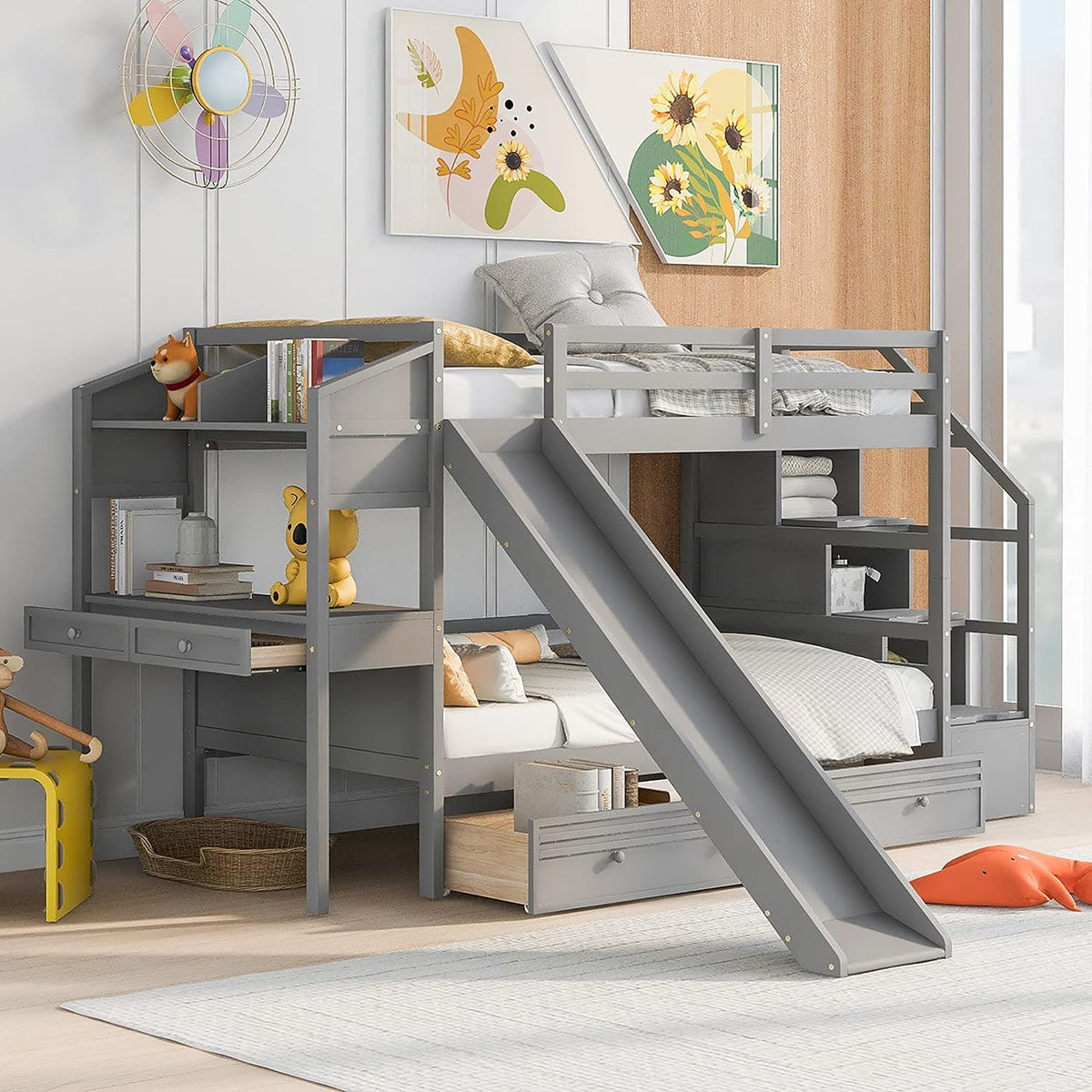 4. Loft Bed with Desk and Stairs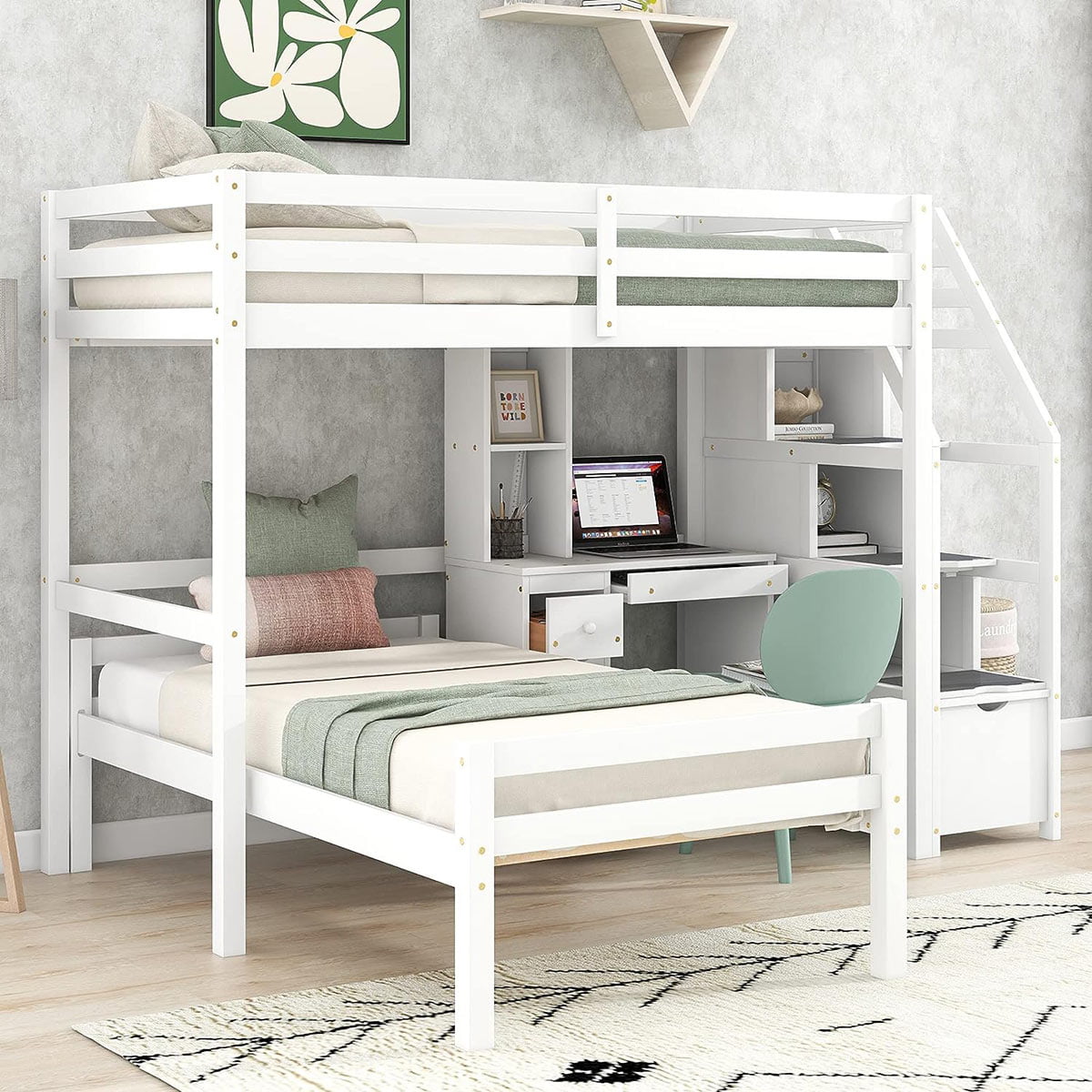 5. BIADNBZ Twin Size Loft Bed with Desk and Shelves
6. Wood Loft Bed Twin Size, Multifunctional Twin Bed Frame with L-Shaped Desk and Drawers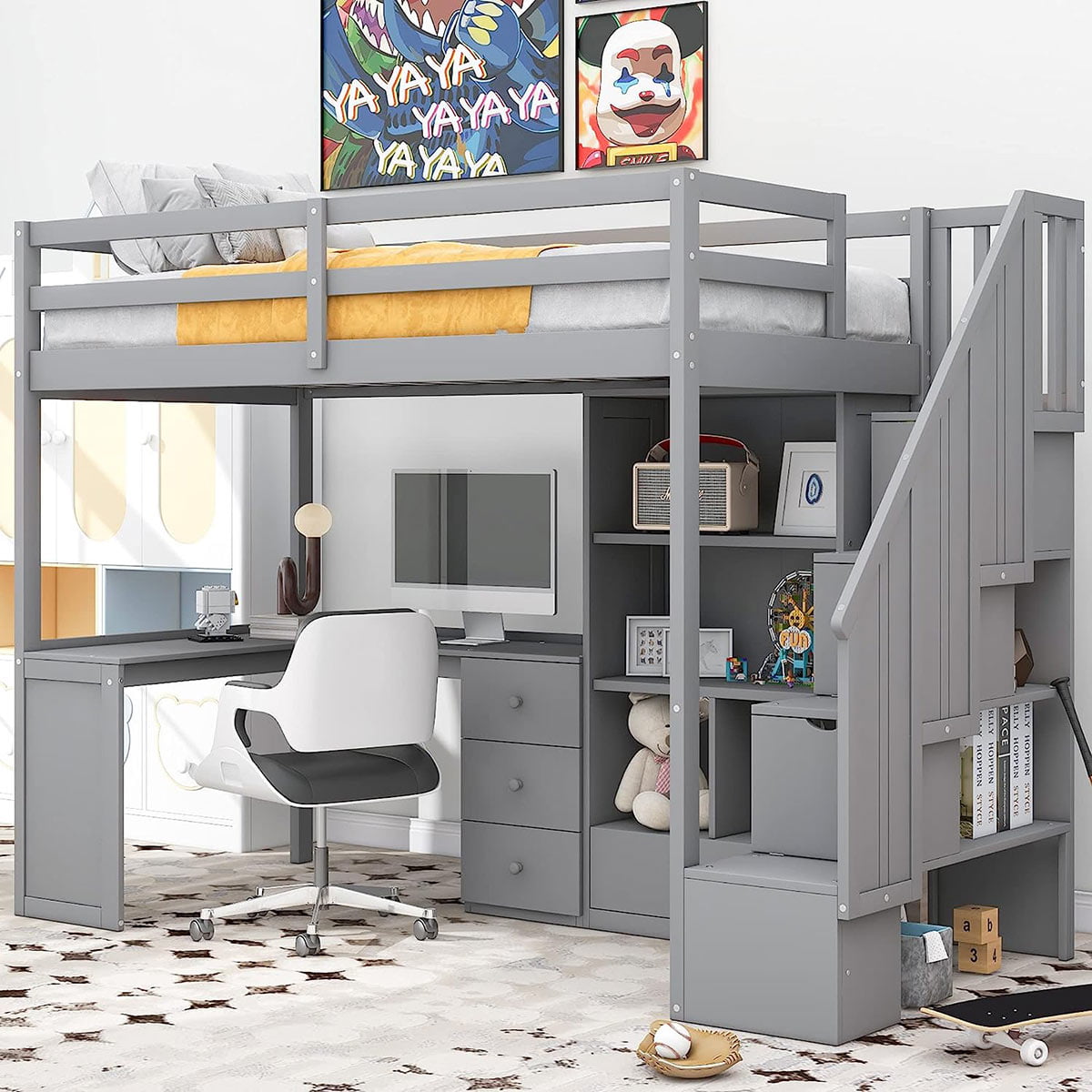 7. MOEO Twin Over Full Bunk Bed with Trundle and Desk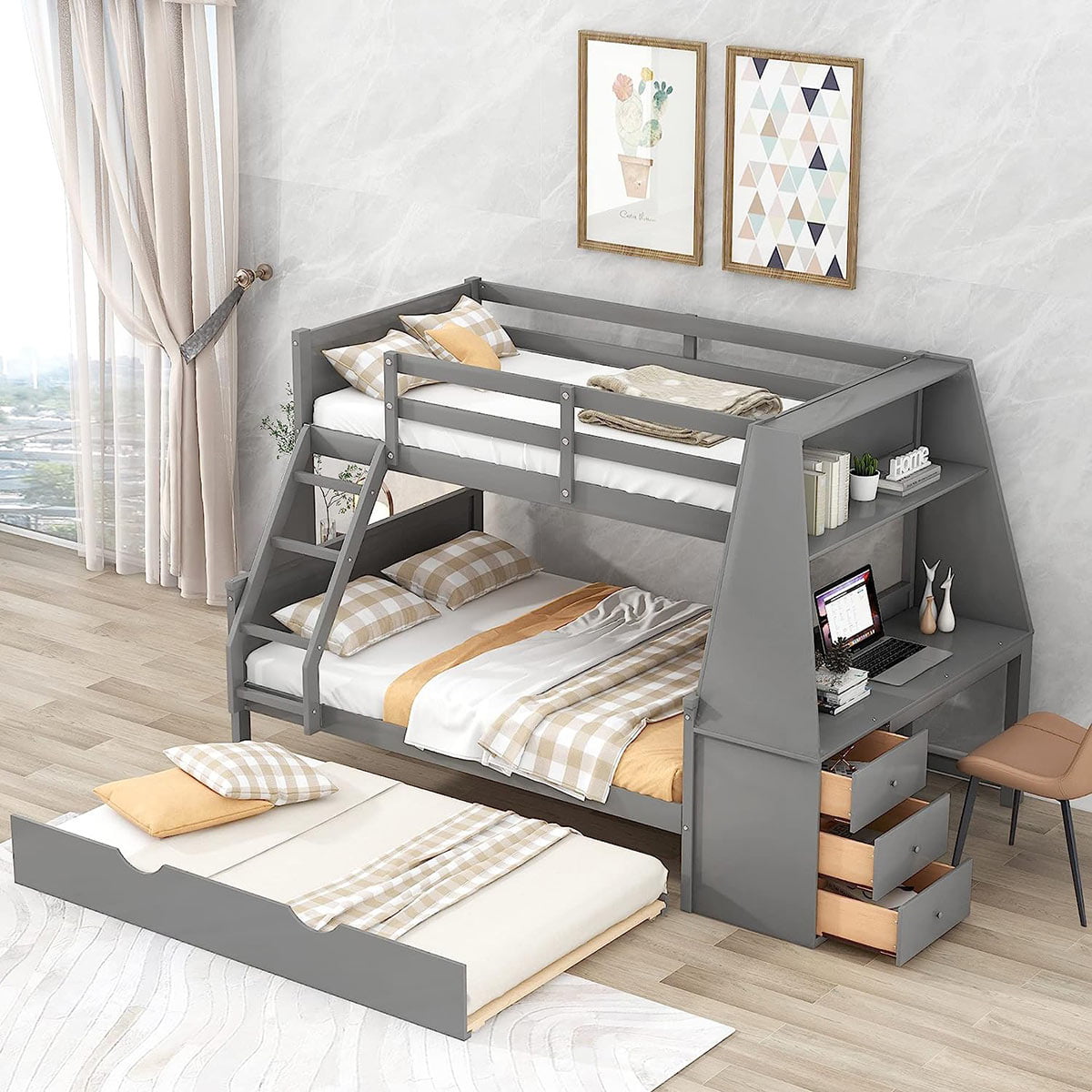 8. Harper & Bright Designs Twin Loft Bed with Stairs and Desk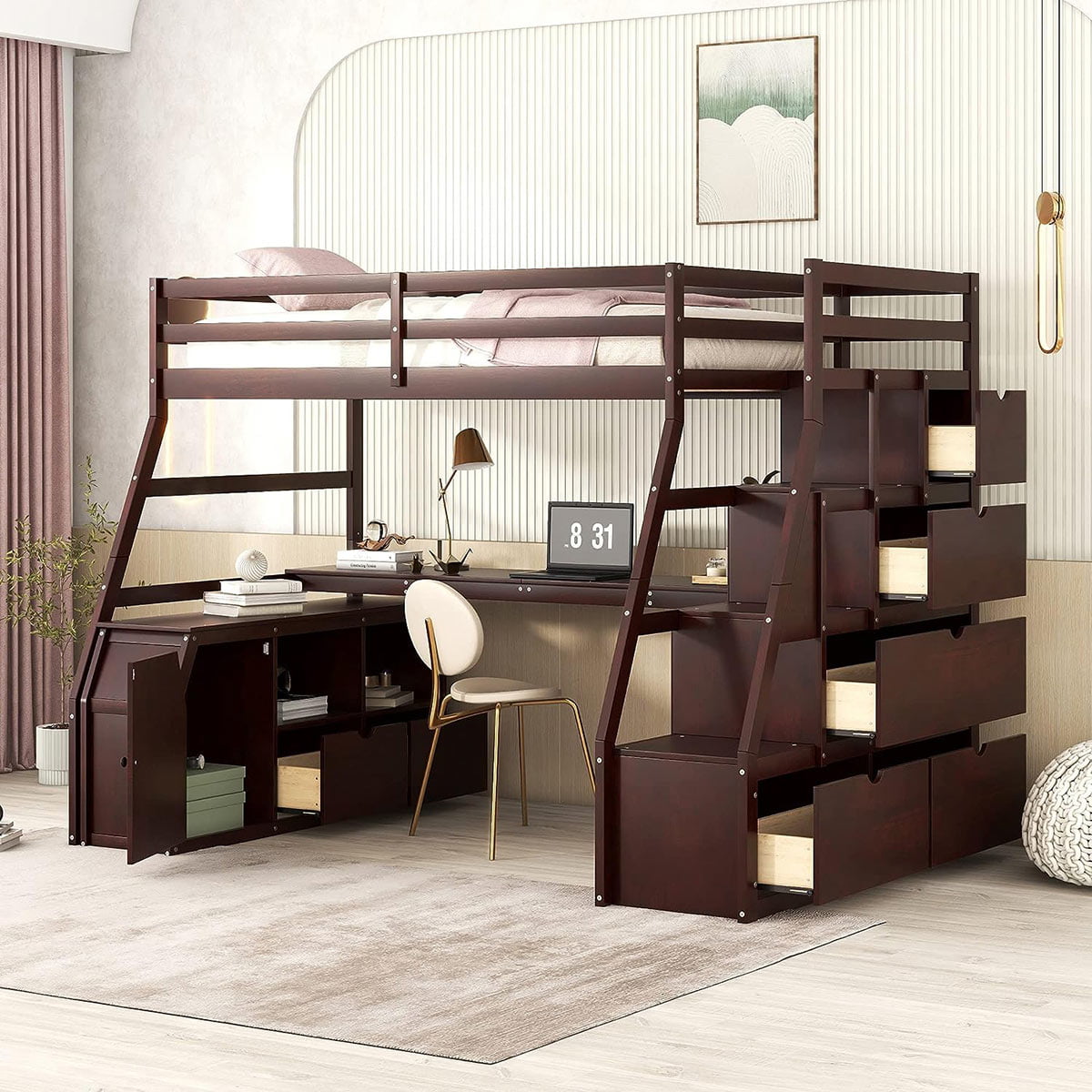 9. Full Size Loft Bed Frame with Desk and Six Storage Drawers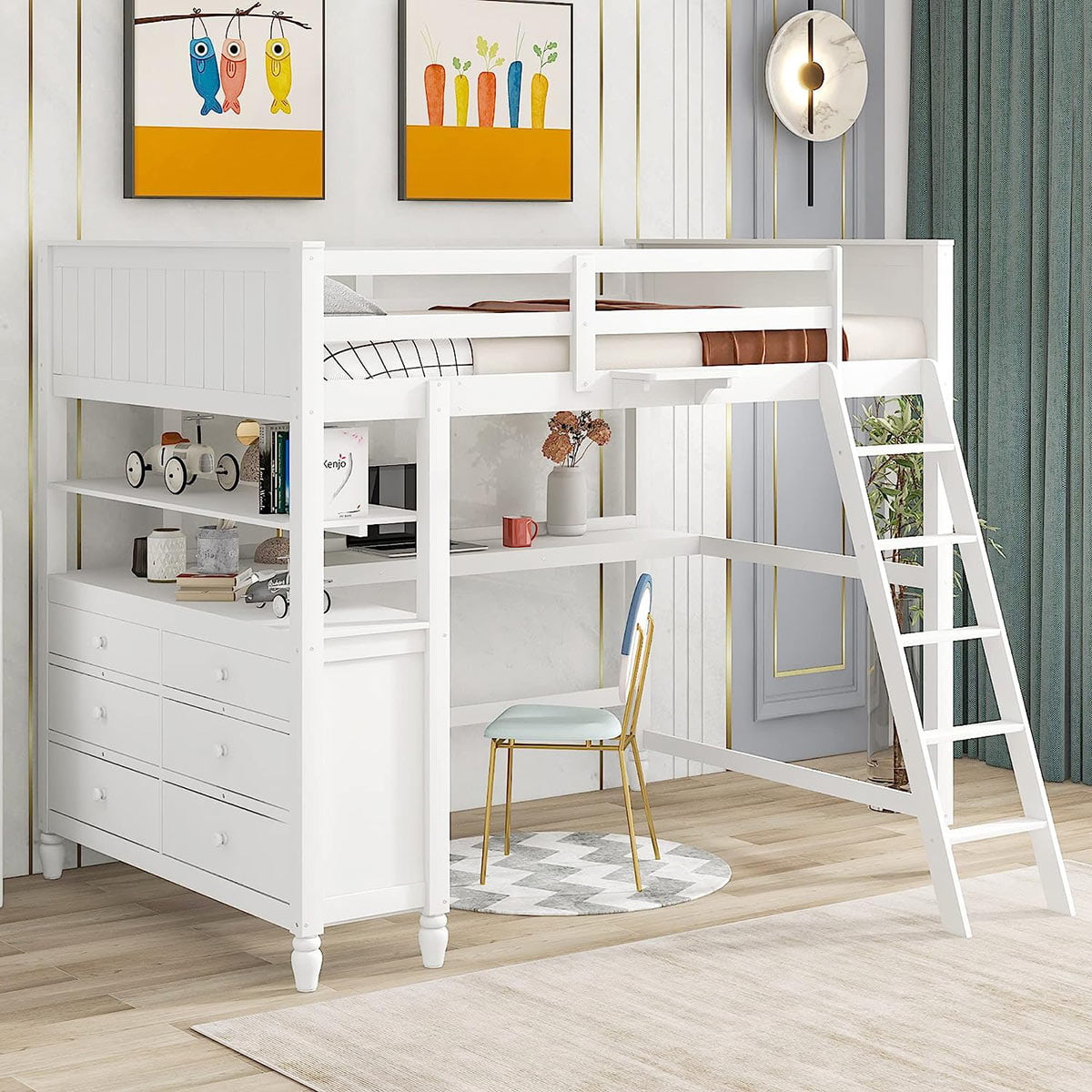 10. Harper & Bright Designs Twin Loft Bed with Stairs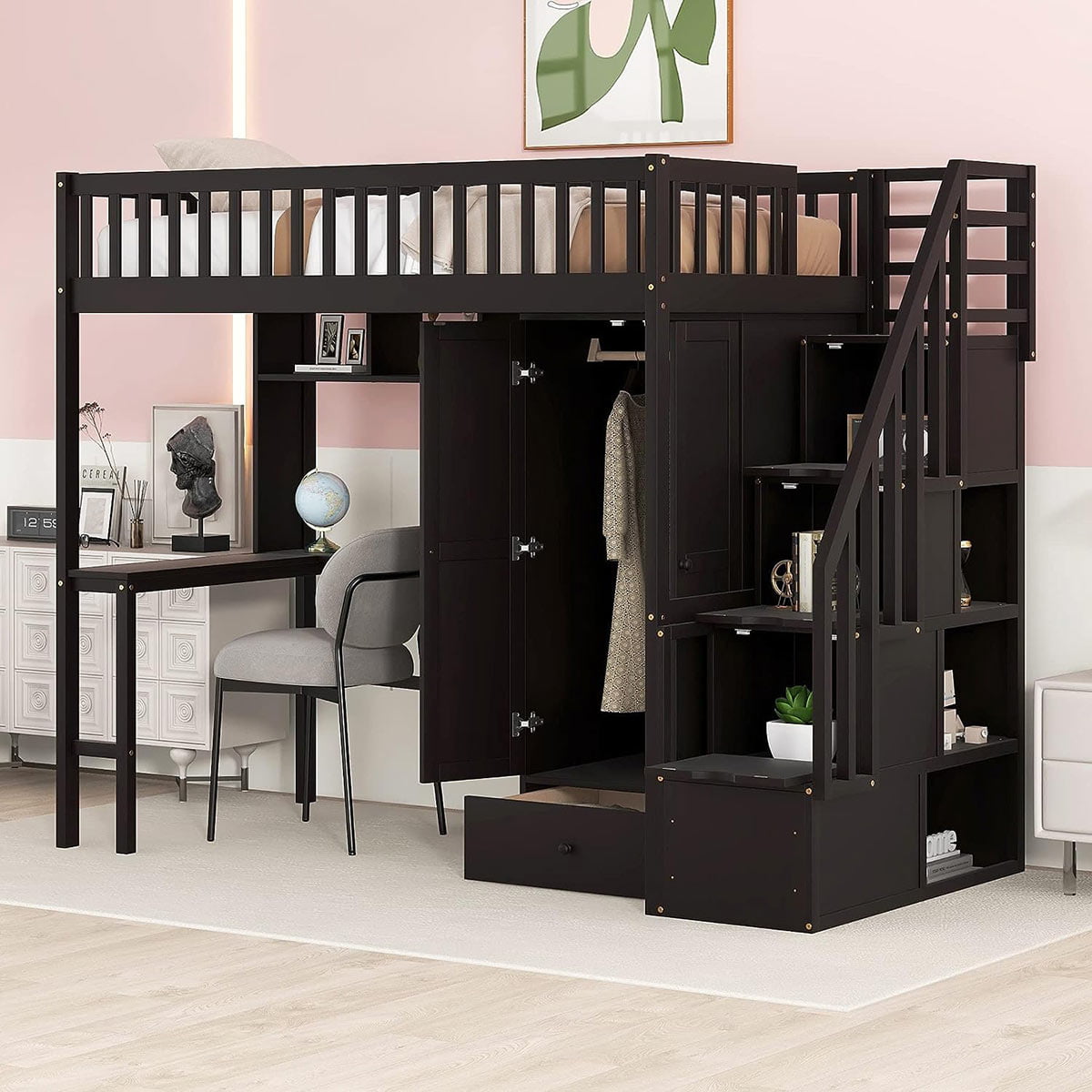 Recommended: