Hi there everyone! We hope that you all are having a great time reading our blogs and that all the ideas, tips & tricks, and everything else that we share here with you guys is helping you get done with your personal and commercial projects like a pro. You can let us know how it is going in the comments section too along with your feedback and requests, etc. Okay so, in our today's blog, we are going to share our carefully created list of 16 best L-shaped desks with monitor stands that you can check out and get in 2022. Let's get started, shall we? 🙂
First things first; what is an L-shaped desk and why do you need it? When it comes to buying furniture, the most important thing you have to work on is making sure that you get your hands on the furniture items that were designed as per the rules of ergonomics. Now, how do you find out about that? It's simple; get to know what ergonomics is in order to make an informed decision.
And if you think that would require a lot of time then allow us to share some information regarding ergonomics which is not only easy to understand but you can share with other people as well. Know that we oftentimes tend to make a couple of decisions that are not entirely in the favor of the people that we will be working with; this goes for both corporate level workplaces as well as for the ones that we set up on small scales. The main reason why that happens is that we compromise on some things – it could be a lack of awareness, it could be a lack of funds, or it could be laziness as well that doesn't let you do your research before you invest in something for yourself or for your team members.
Also, know that we are not trying to make you feel bad about your decisions, we are here to help you get your hands on something that can be beneficial for anyone and everyone. In addition to that, ergonomics also means that the environments are designed in order to facilitate the people rather than making the people adjust to the (working) environments. We know it can be a little demanding, but trust us, it will be all worth it. Now, let's talk about the fact how important it is to get L-shaped desks for yourself.
Recommended: 10+ Best Laptop Screen Extenders 2022 To Buy From Amazon
When it comes to getting a desk, always go for something that offers you space – that does not mean big sized tables and desks, it means to go for something that has been designed so intelligently that it has a lot of space to offer despite having drawers, or monitor stands for that matter. And all the L-shaped desks with monitor stands in our list offer that and more. For example; with this shape, you can not only place your computer systems on it, but you can also decorate it as well with your favorite figurines, plants, and candles as well.
In addition to that, you can literally place all your important files and documents too that help you get done and over with your day. What is more there to be placed on your L-shaped desk with a monitor stand, hmm? Of course, one of the most favorite items that you own, your gaming console so that you do not have to set it up somewhere else. And the best thing about everything being right there on one desk is that you won't have to keep changing places to work and to get a break. If you think that doesn't matter, allow us to tell you that it does because when you have to shift from one place to another for work or to have fun in the same room, building, etc., you tend to spend more time which can have a direct impact on your productivity as well so, you might want to keep that in mind, you know.
Now that you guys know enough about the L-shaped desks with monitor stands, we would like you all to know that the items that we have added to our list are made from eco-friendly boards that are not only easy to clean and maintain but they are durable as well.
And that's all for today, you guys! We hope that enjoyed going through this list of 16 best L-shaped corner desks with monitor stands but that you will also weigh your options and then invest in one of them for yourself or for your team members. Feel free to share your feedback with us in the comments telling us how you liked reading the blog and while you are at it, share the blog with your friends and colleagues as well.
15+ Best L-Shaped Desks With Monitor Stands 2022
1. Moan Computer Desk with Storage Shelves, 55" Office Desk with Monitor Stand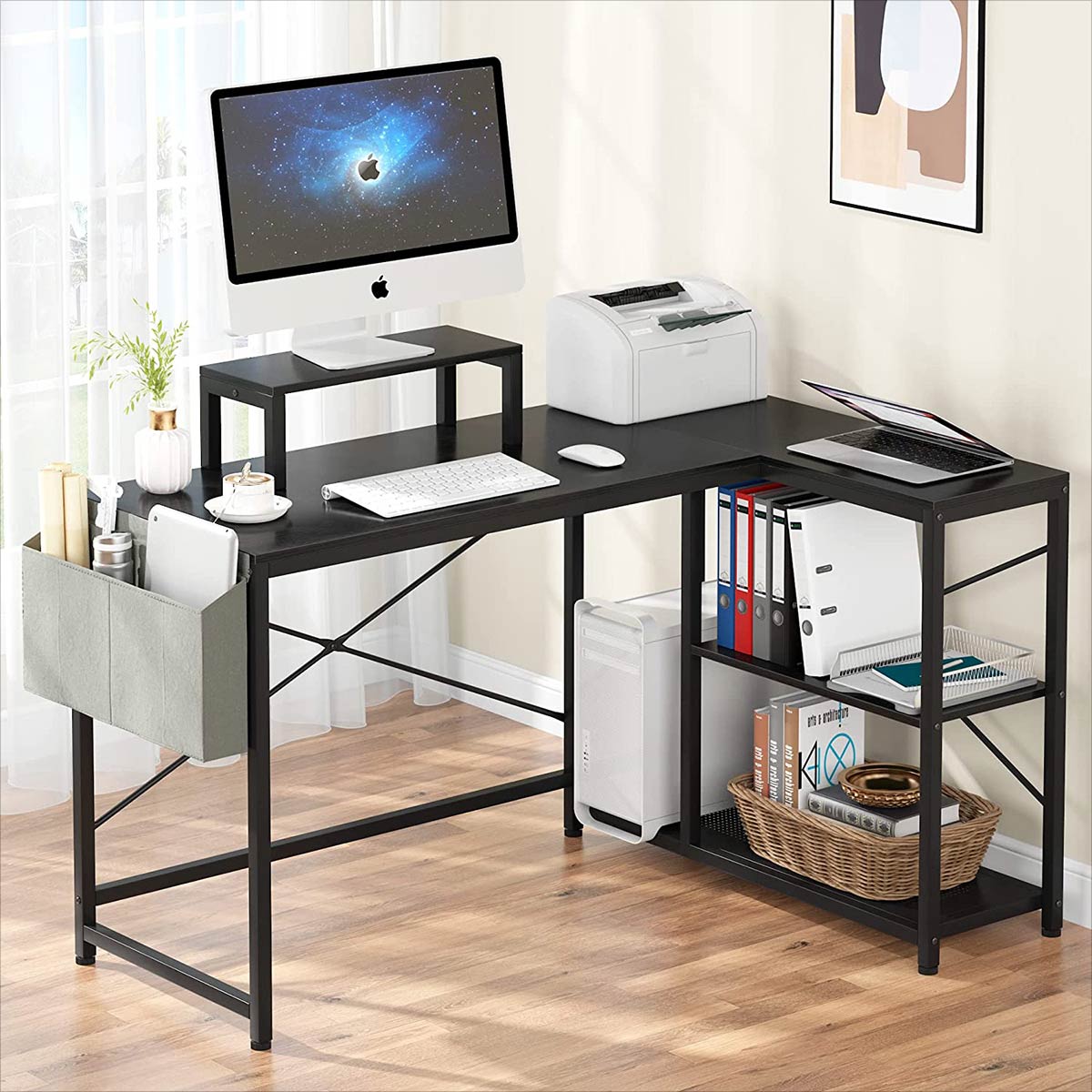 2. L-Shaped Gaming Home Office Desk with Carbon Fiber Surface (Black, 80 inch)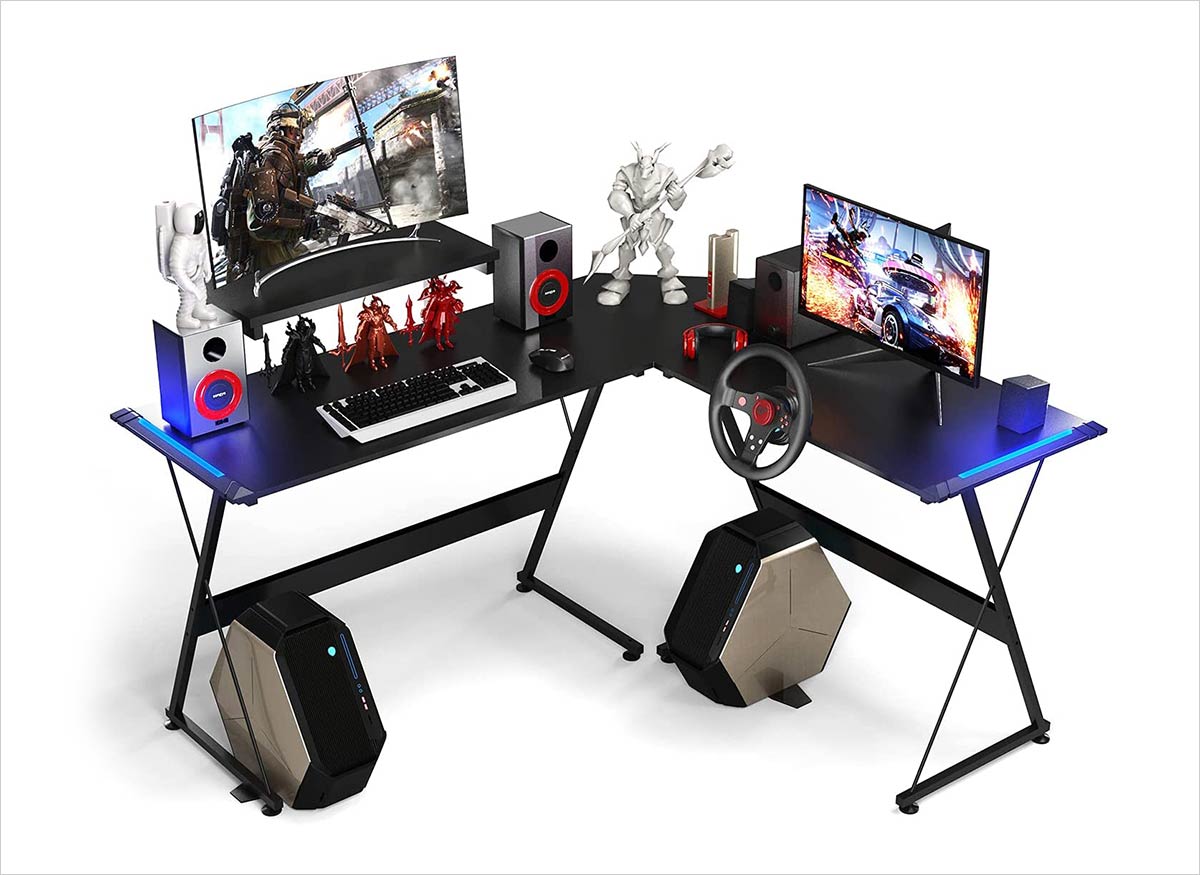 3. Coleshome Computer Desk L Shaped Gaming Desk, 51" Computer Corner Desk with 2 Monitor Stands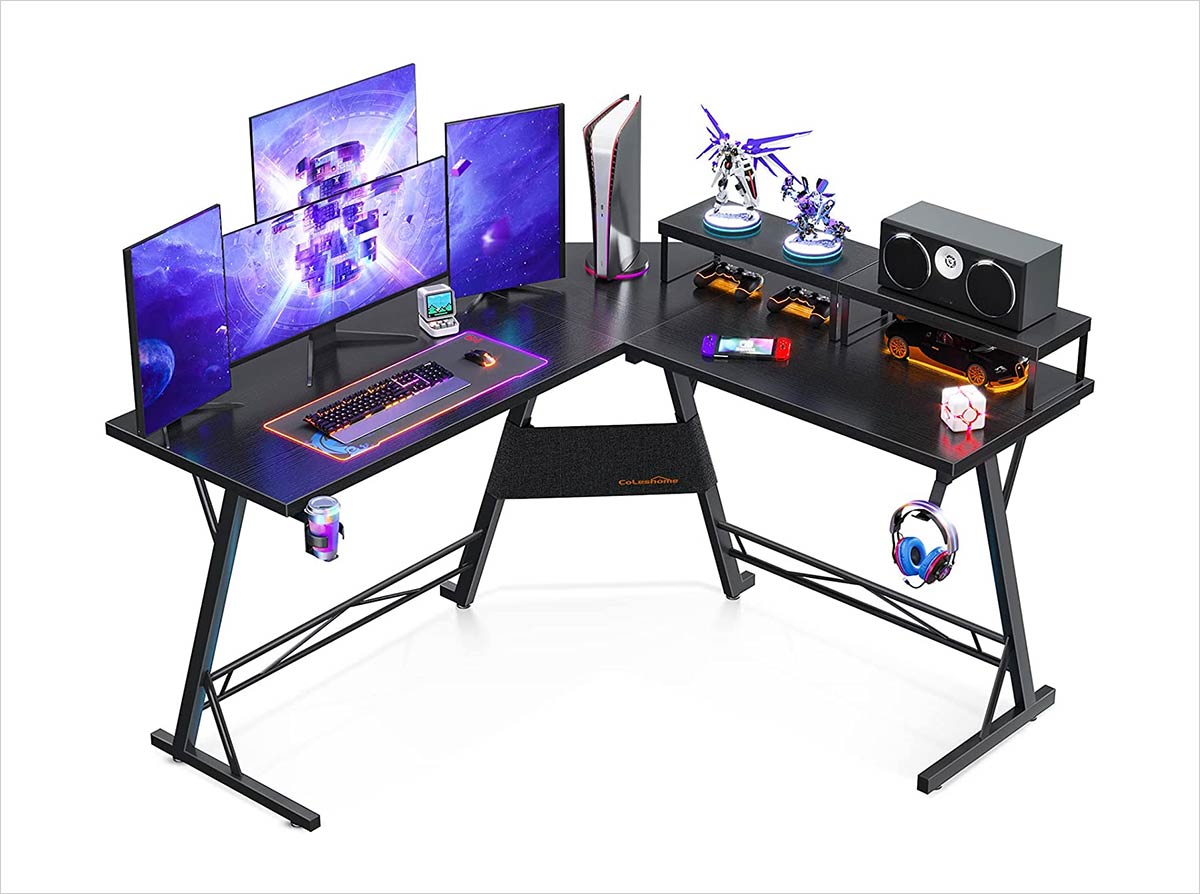 4. C&AHOME L Shaped Desk, 50" L Computer Gaming Corner Desk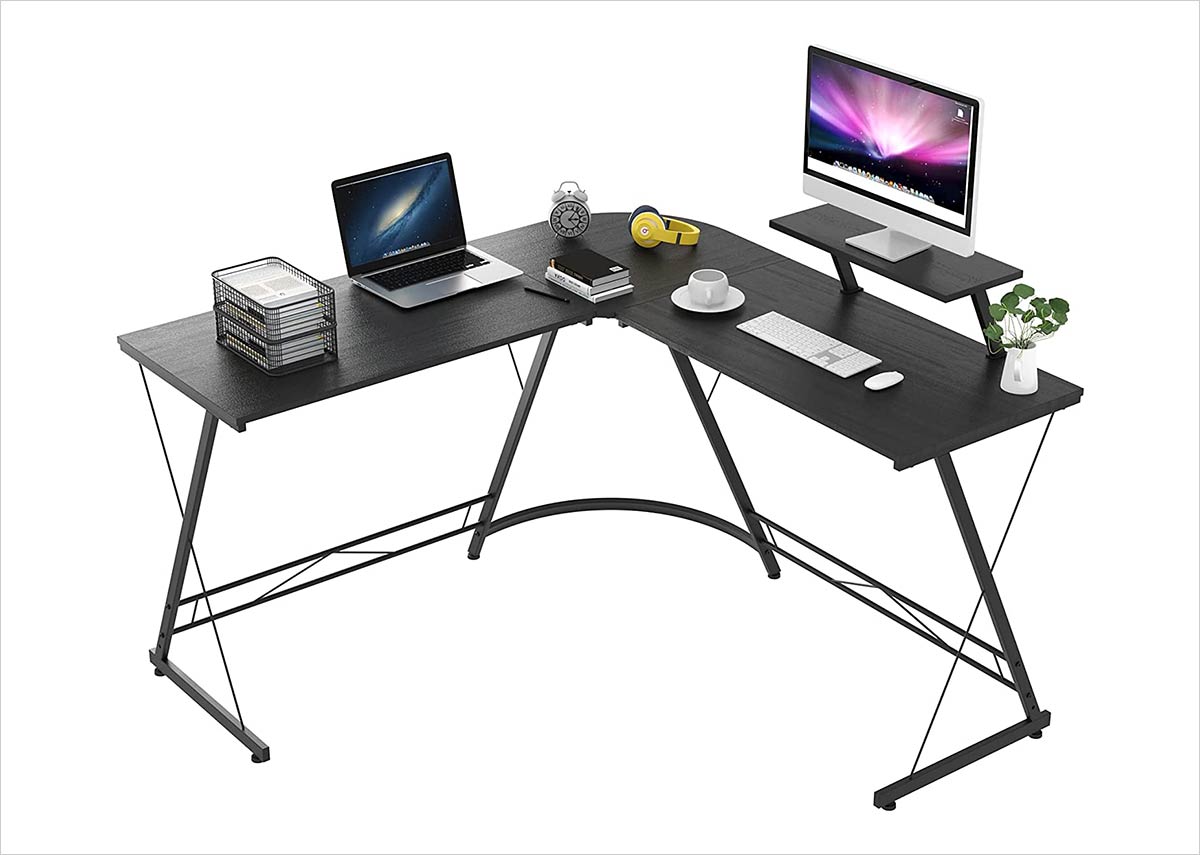 5. Acme Furniture Drebo Writing Desk, Rustic Oak and Black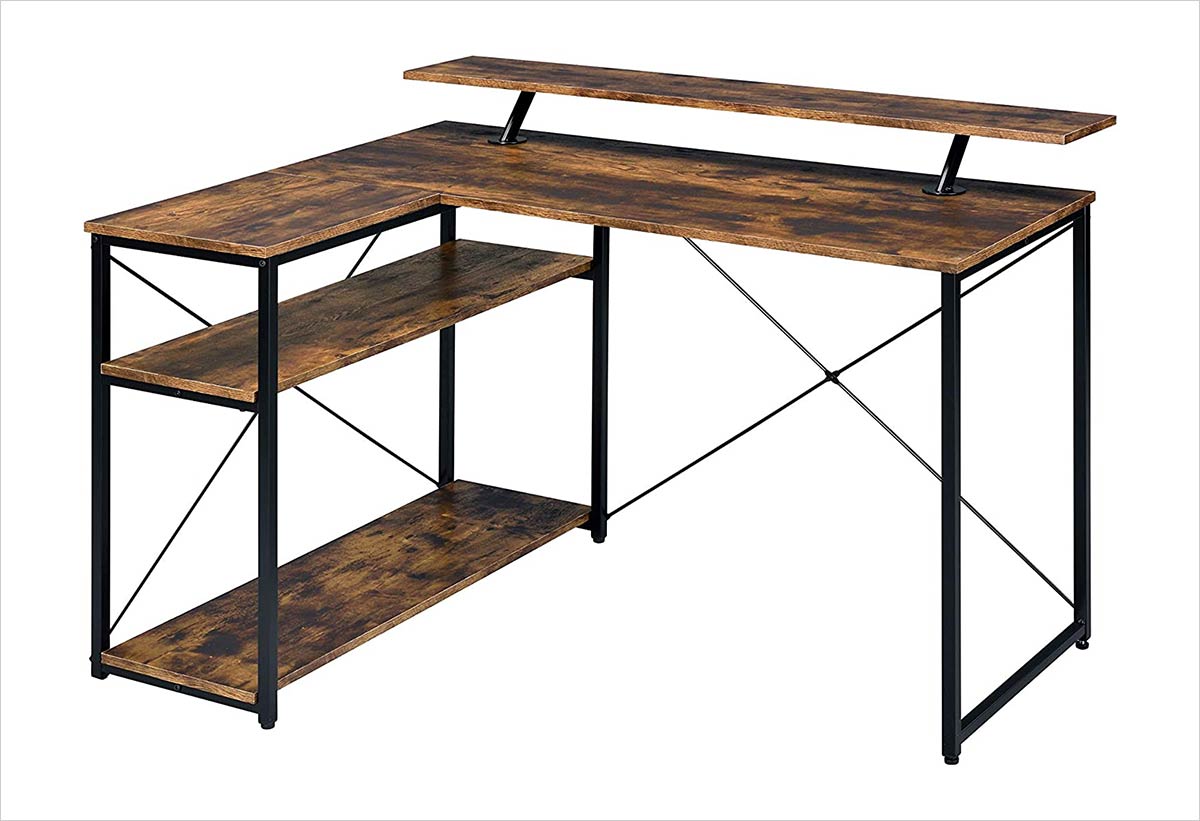 6. IFEFAIR L-Shaped Desk, 51.2" Home Office Desk with Round Corner Computer Gaming PC Table with Removable Monitor Stand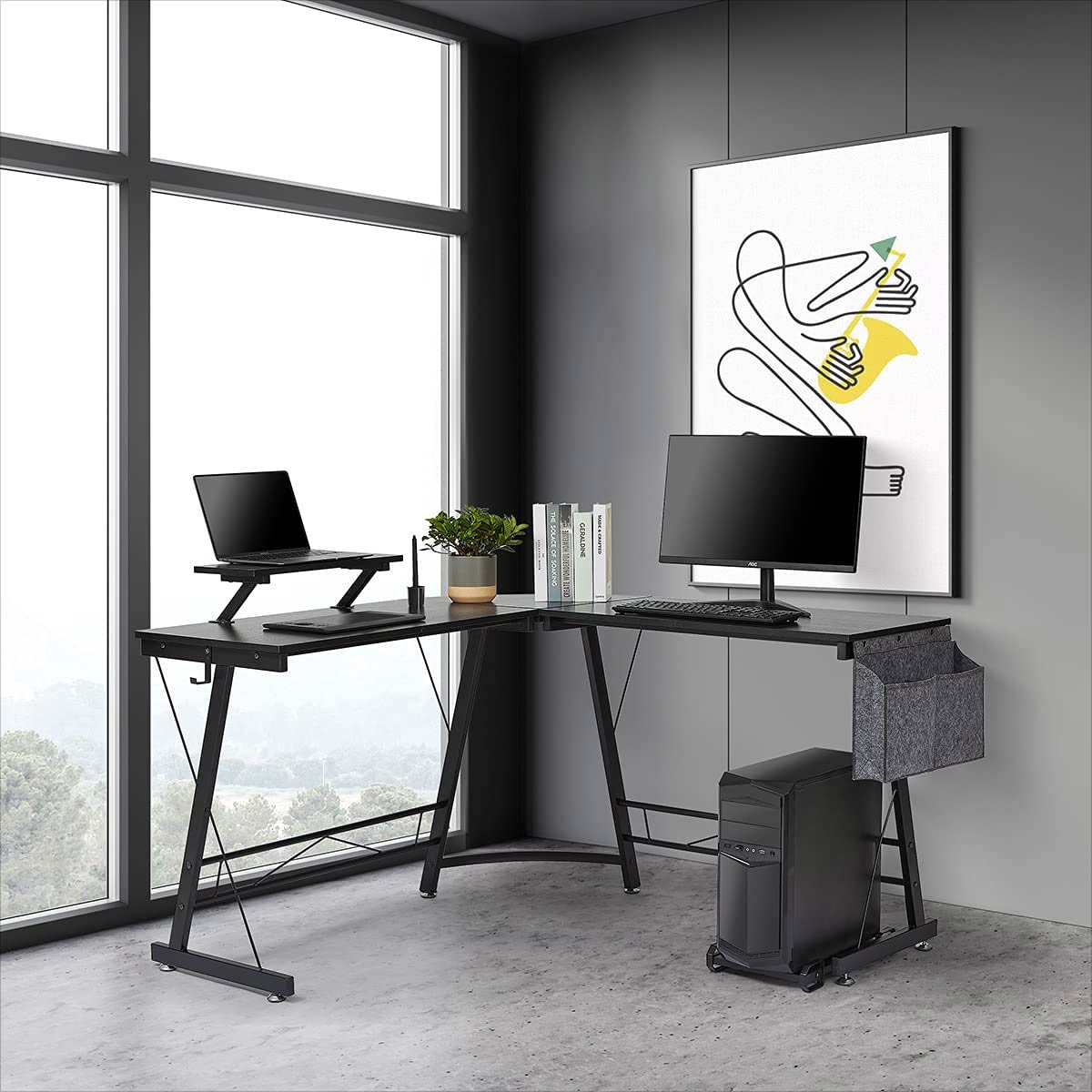 7. DOSLEEPS L Shaped Desk, Computer Corner Desk, Gaming Desk with Large Monitor Stand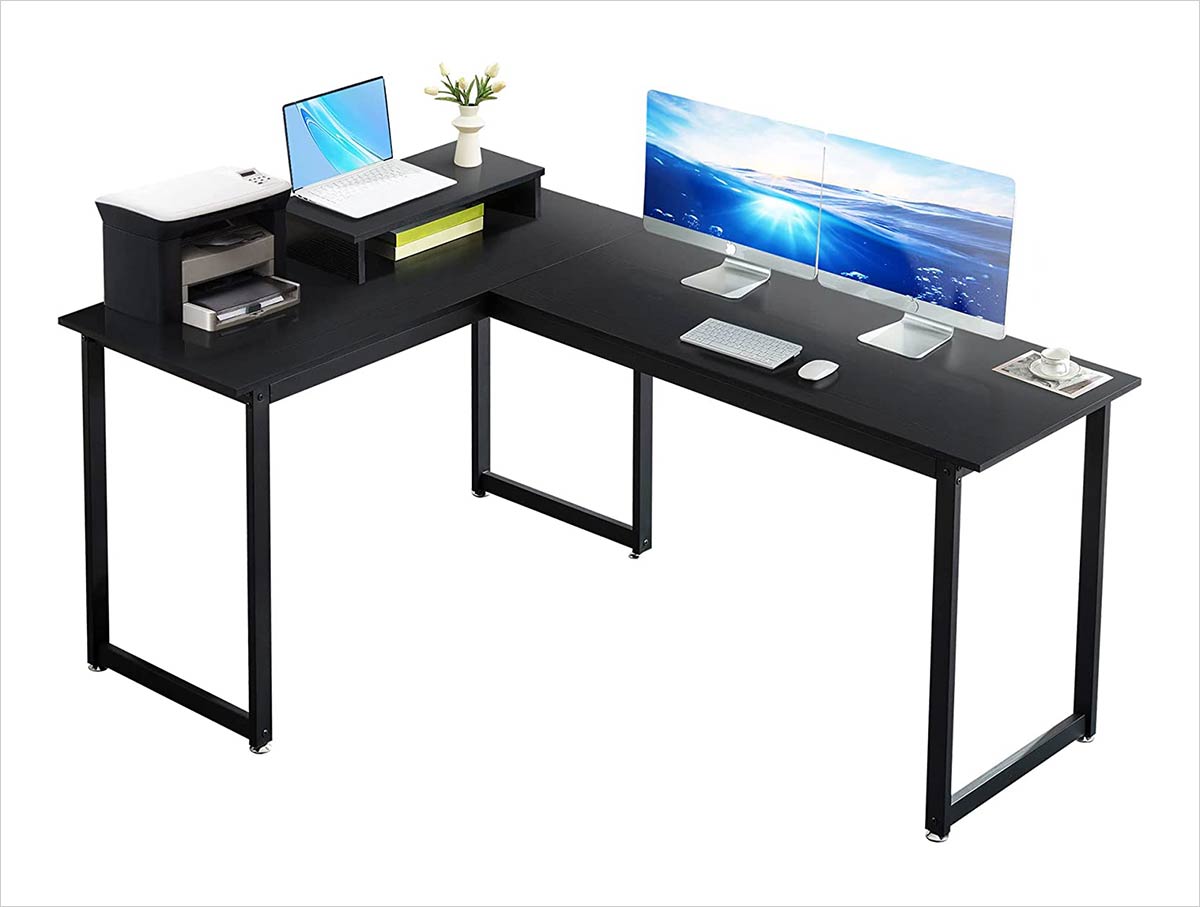 8. SogesHome 55inches L Shaped Computer Desk L Desk with Shelf and Keyboard Tray Workstation Table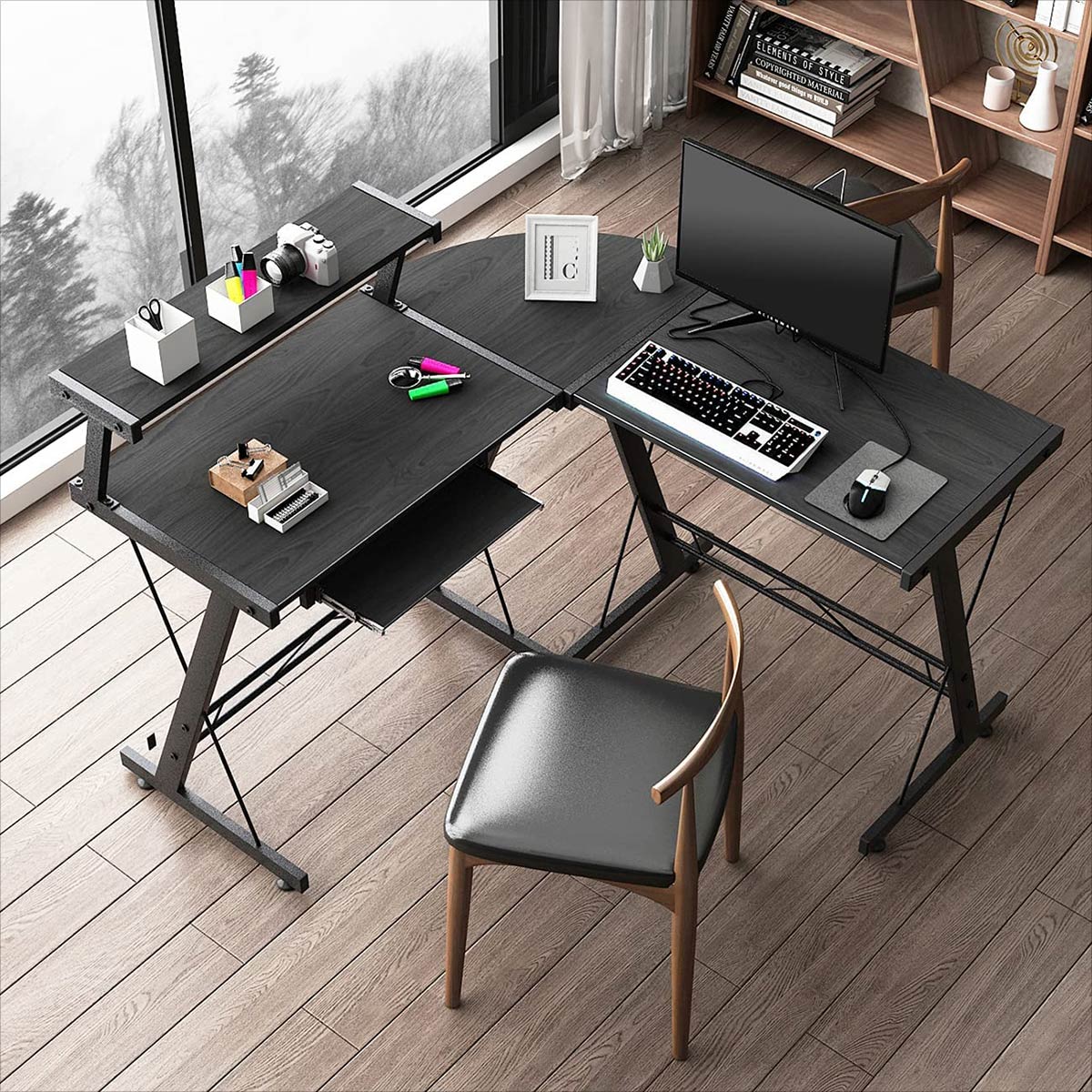 9. CubiCubi Flame Gaming Desk 50.4" with LED Strip & Monitor Stand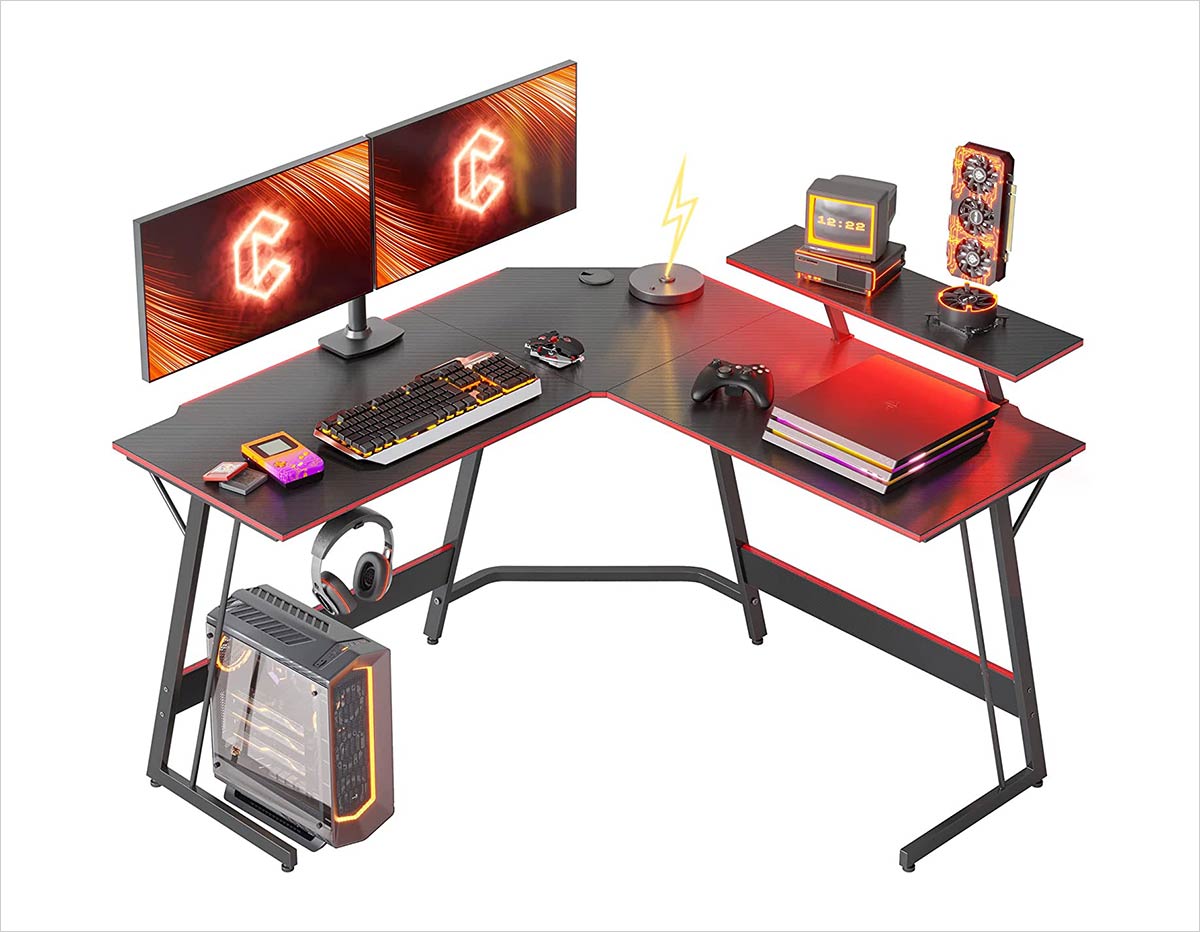 10. SHW Vista L-Shape Desk with Monitor Stand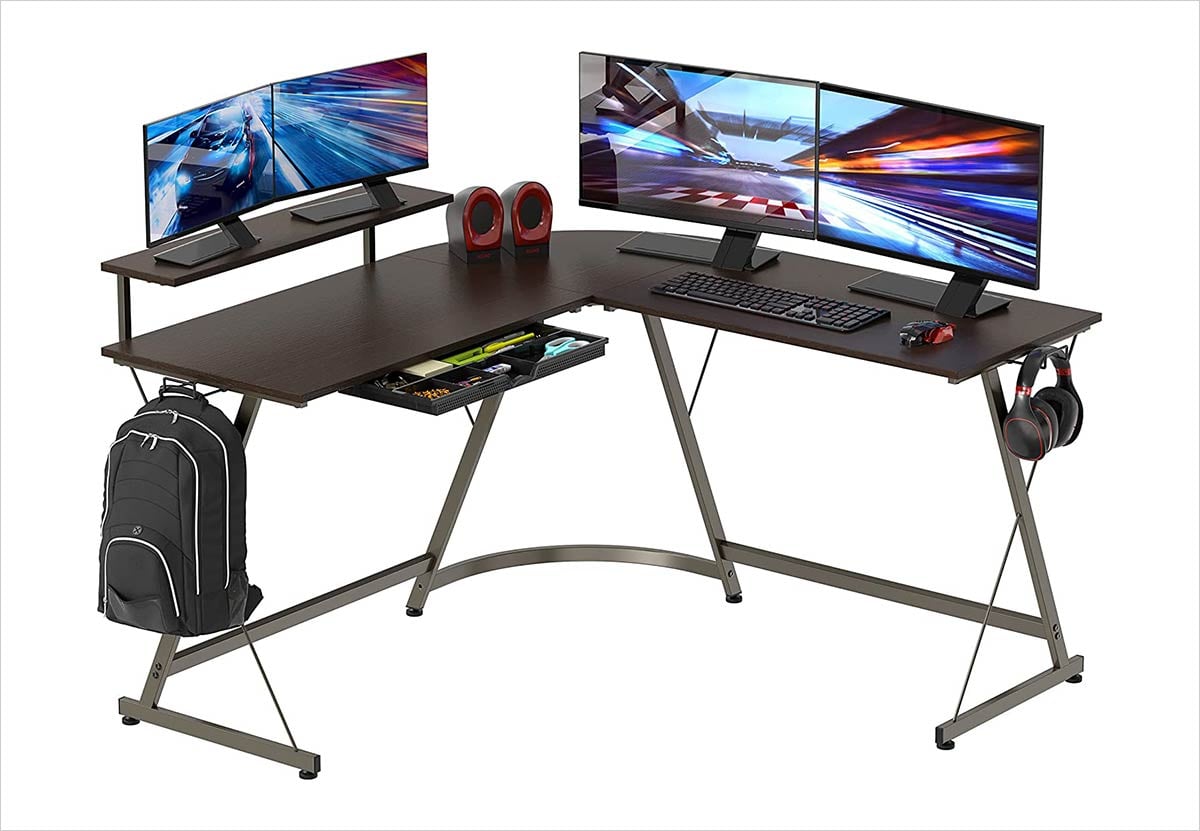 11. Bestier L Shaped Gaming Desk Led Lights Large Monitor Stand 51 Inches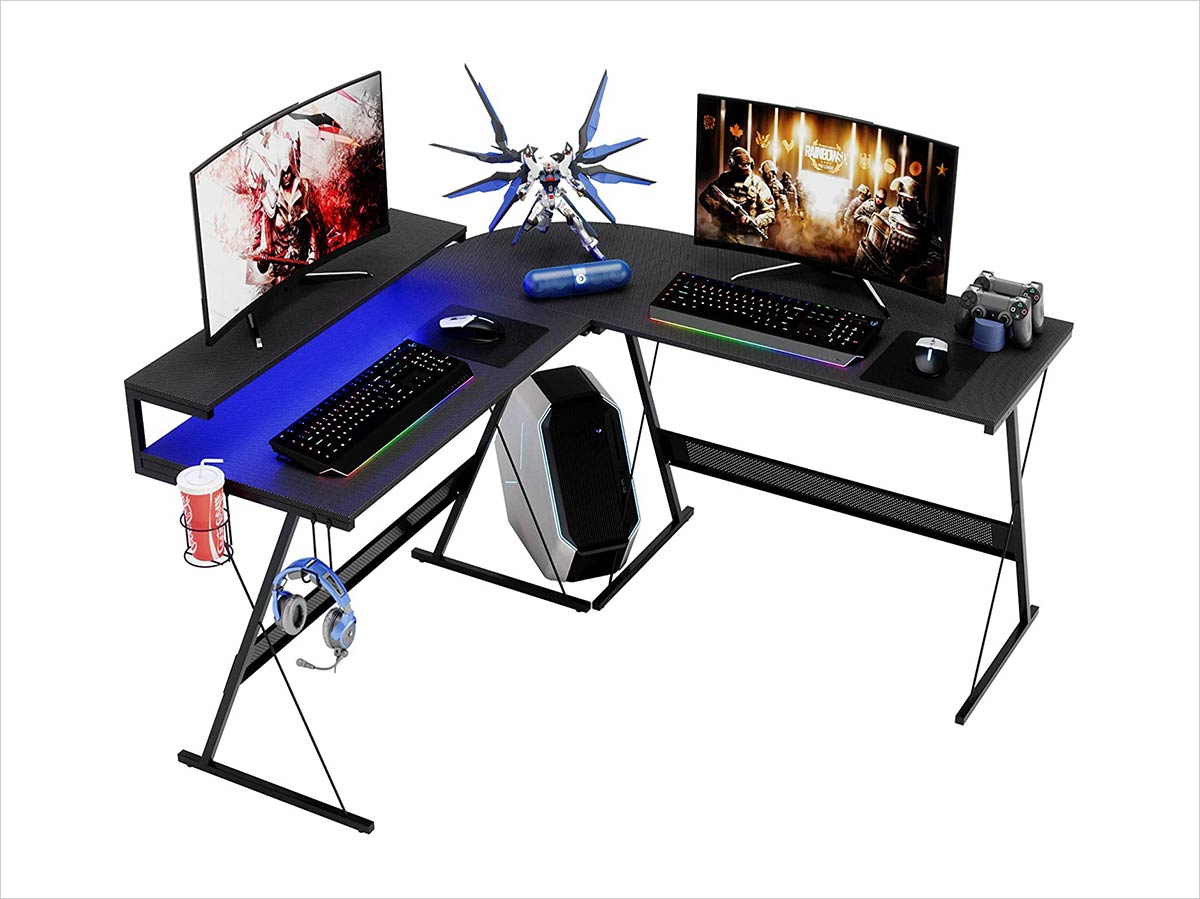 12. Bizzoelife L Shaped Large Computer Desk 88 Inches Reversible Corner Gaming Table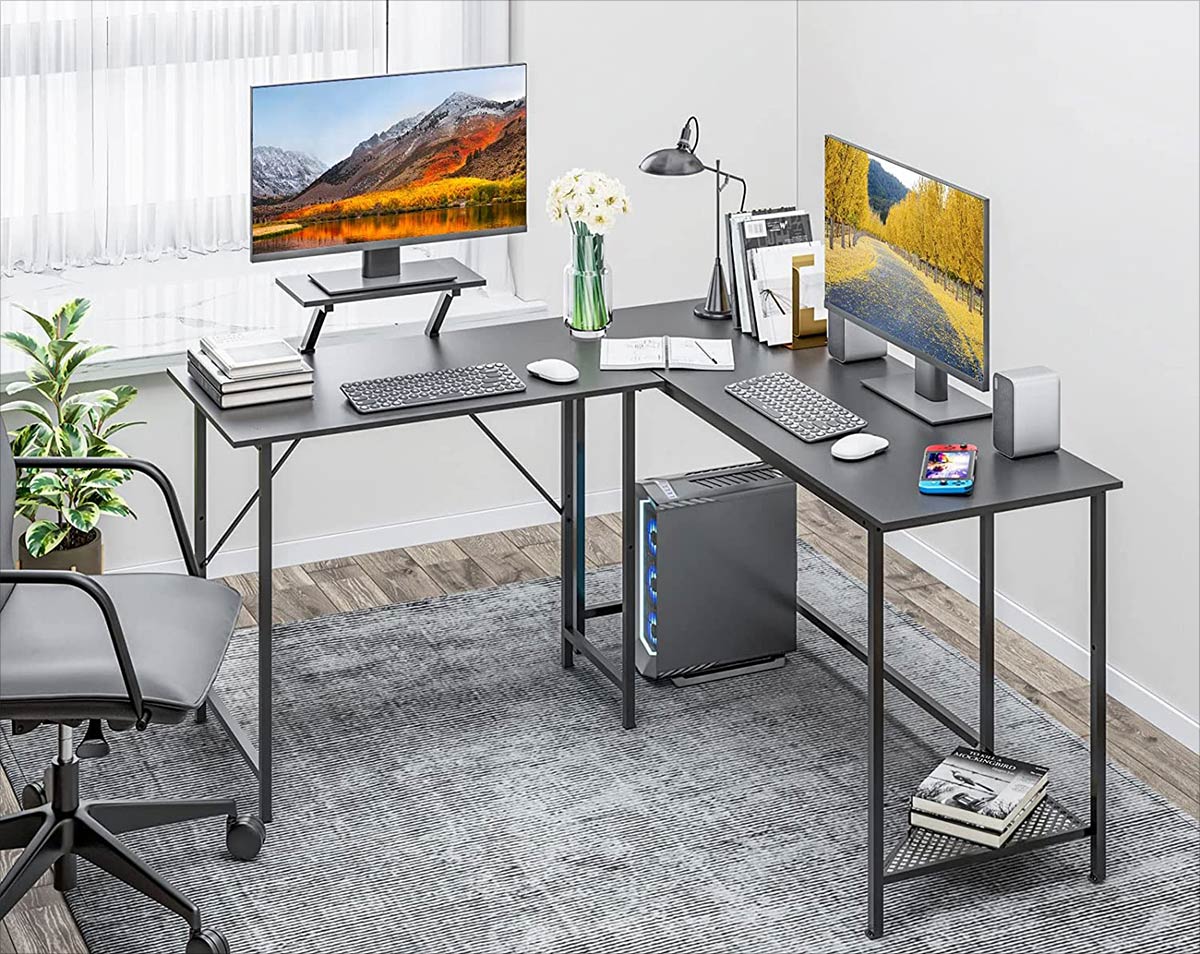 13. Lavish Home L-Shaped Computer Desk or Craft Table Modern Industrial Style for Home Office or Bedroom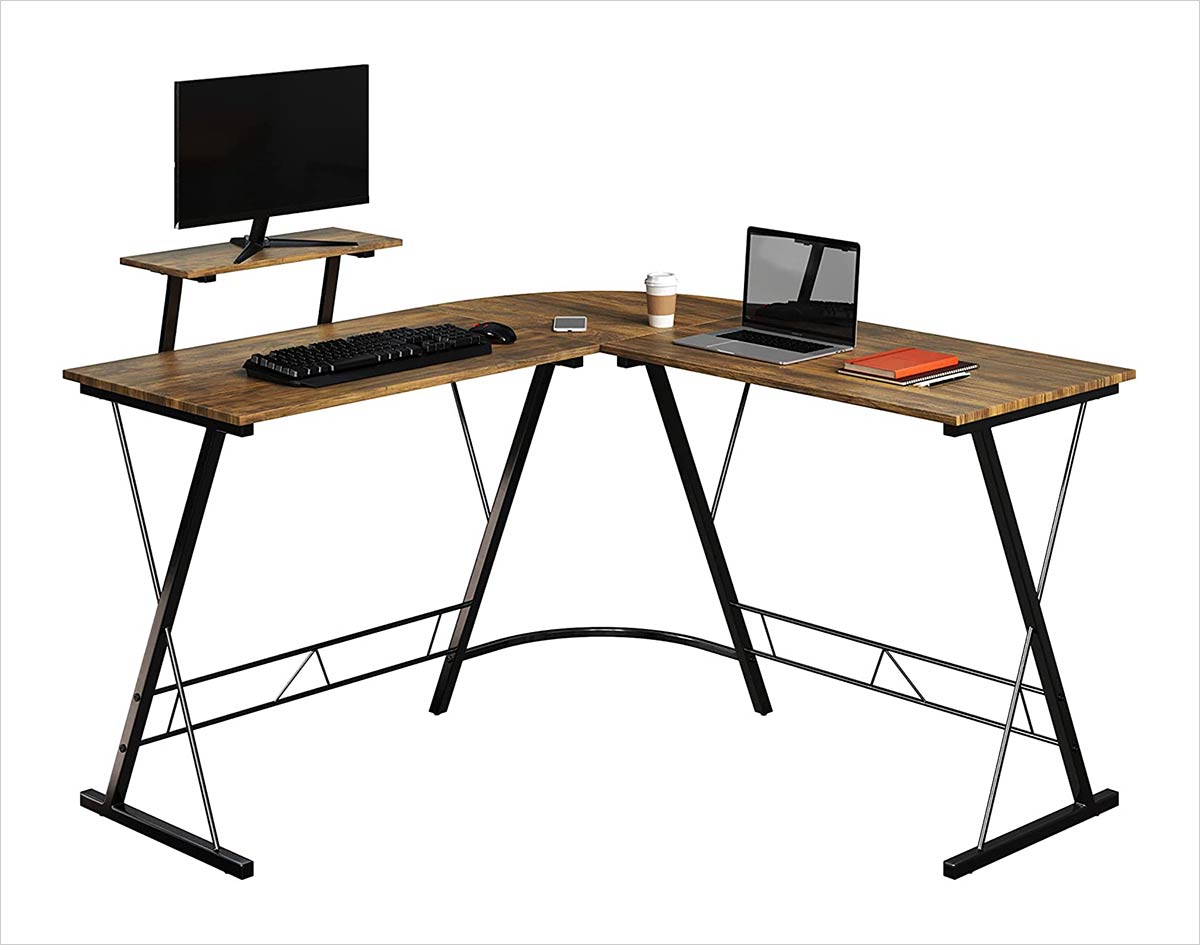 14. MOTPK L Shaped Gaming Desk with Carbon Fiber Surface, Corner Computer Desk L Shape with Monitor Shelf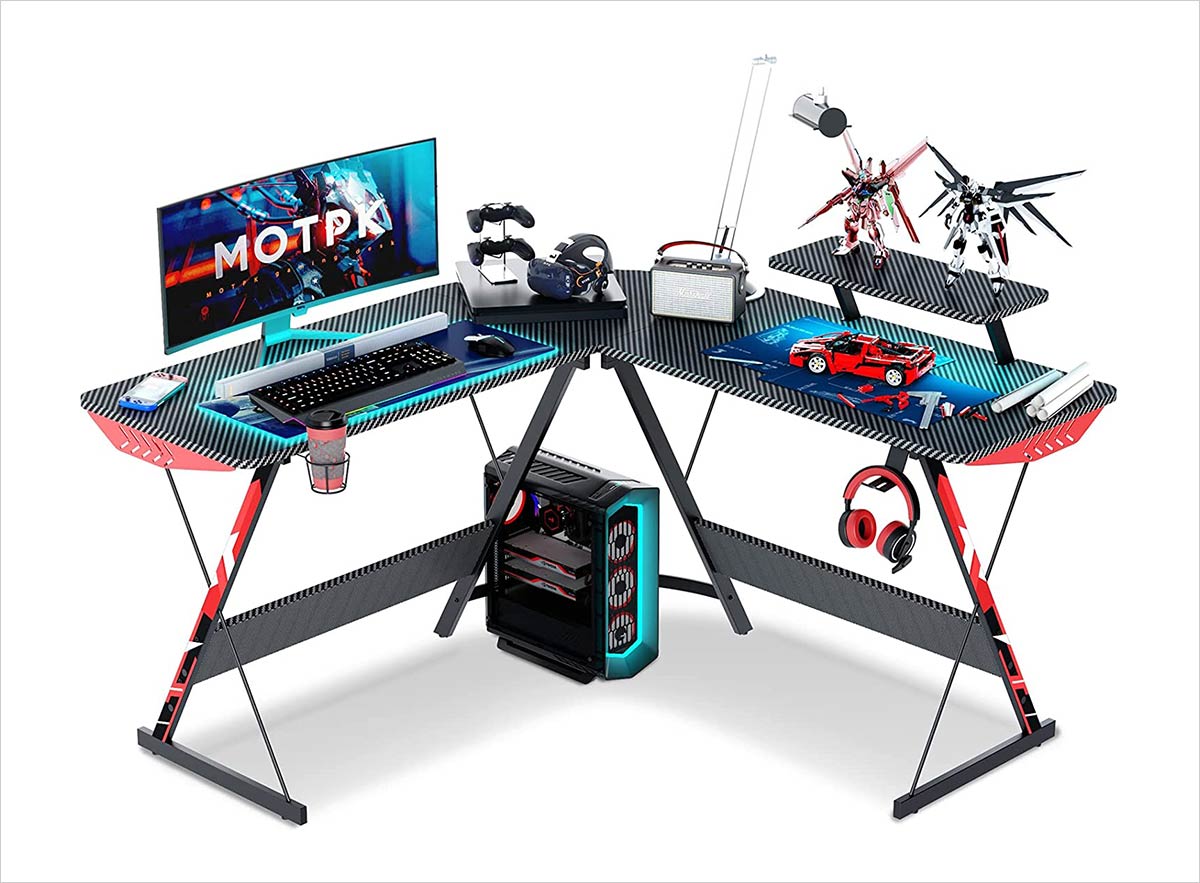 15. L Shaped Gaming Desk, Home Office Desk with Round Corner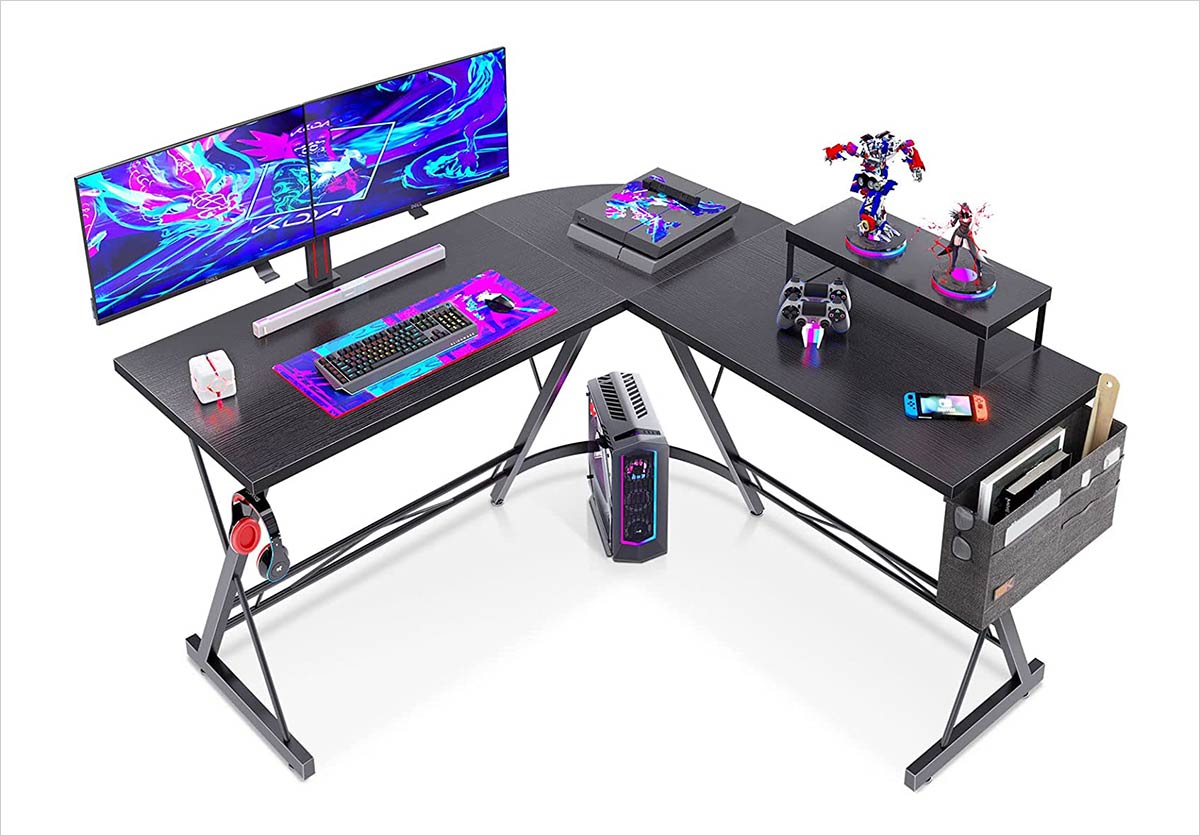 16. OUTFINE L Shaped Desk Corner Desk Double Computer Desk Home Office Gaming Workstation with Storage Shelves and Monitor Stand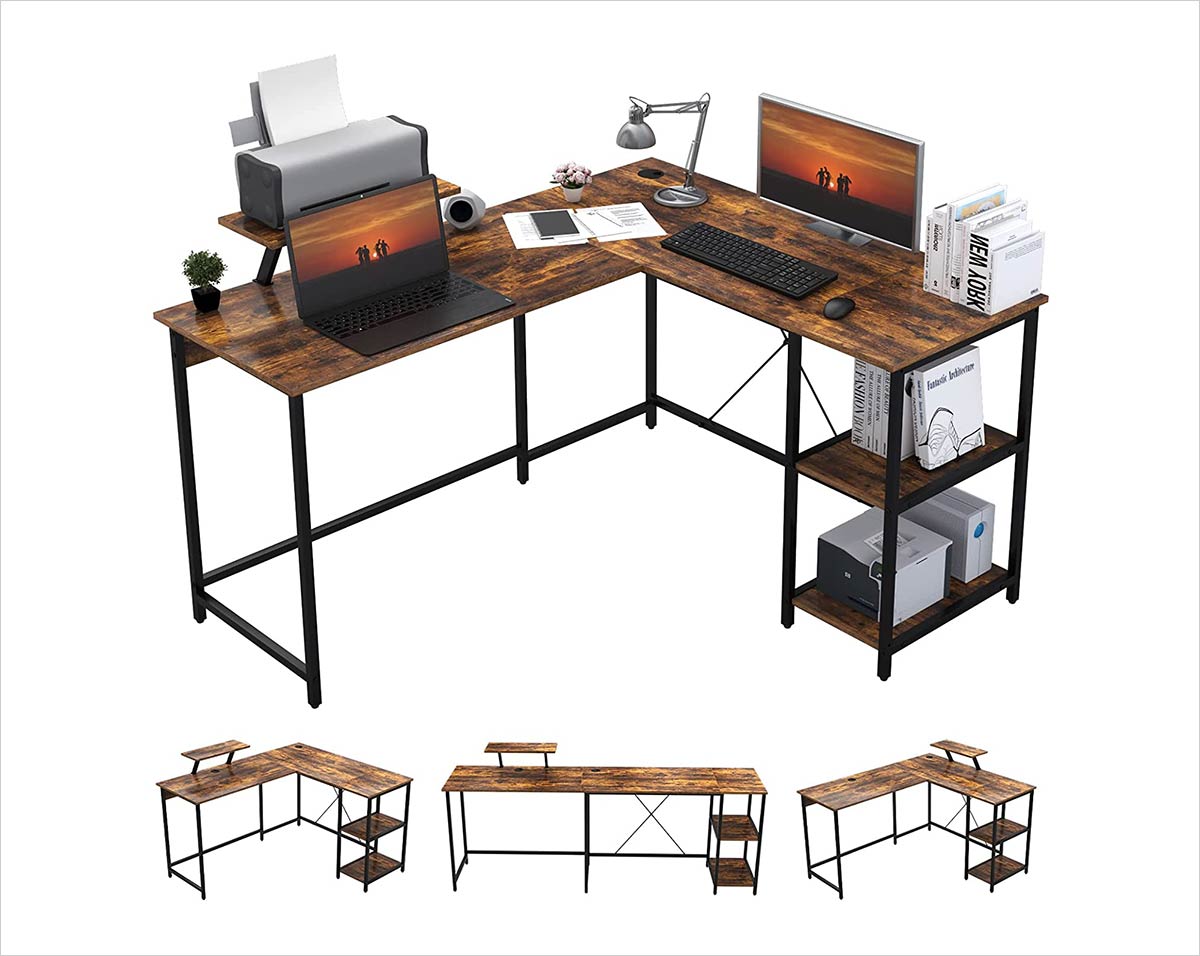 Recommended: