Hi, you guys! We hope that you not only had a really nice time reading our previous blogs but that you are also making the most of them for your personal and commercial needs as well. For our today's blog, we wanted to share something different from the usual content pieces that we happen to share here. And we are super excited to talk about the best paper for printing professional documents but before doing that, we would like to take a moment to thank you all for the love and support that you send our way and for also sharing our blogs with your near and dear ones. We would be really happy to see more of that happening in the future as well.
Recommended: 5 Types of Printing Techniques for Business Cards with Examples
If you are someone in the relevant field or industry, then you would know that there are many types of paper available in the market but if you are someone who is new to all of this, then we would like you all to know that as per the requirements and specifications of your projects, you can pick and choose just the right type of paper and get the printing done on it. In this part of our blog, we are going to be talking about the types and what they are used for while also sharing information about the best paper there is that is perfect for printing professional documents. Make sure that you guys read the blog till the end to make informed decisions.
The different types of papers for printing professional documents which are also readily available in the market are as follows:
Bond Paper
Laser Paper
Matte Paper
Inkjet Paper
Glossy Paper
Resume Paper
Cardstock Paper
Recycled Paper
Cotton Paper
Satin / Semi-Gloss Paper
1. Bond Paper:

Image credit: https://berkshire.com/shop/cleanroom-paper/bond-paper-reams/berkshire-bond/heavy-weight/bb104081110wp/
Bond Paper is a high-quality paper and versatile in nature which is used mainly by offices to print their official documents, reports, letters and then some more. This paper is available in different weights and finishes as well and you can get what you want while keeping in mind your requirements.
2. Laser Paper: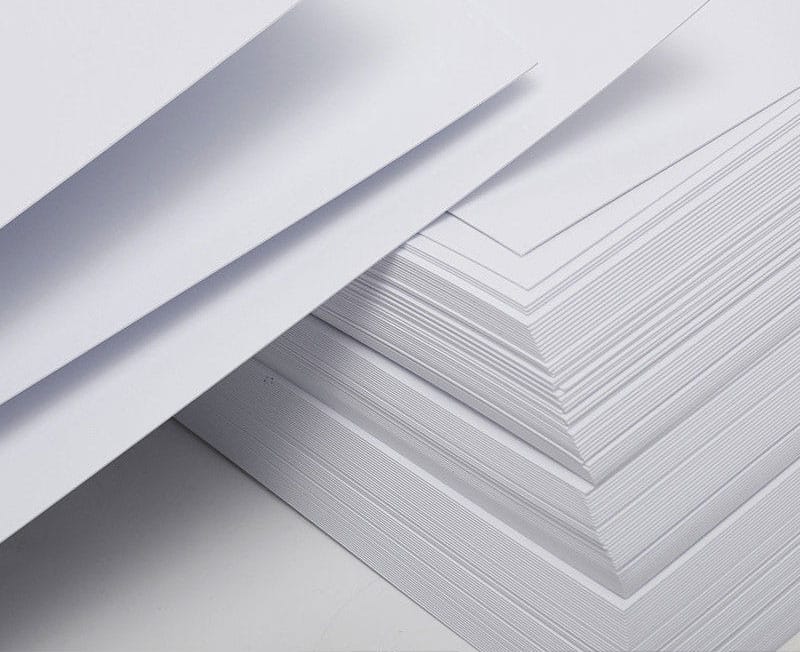 Image credit: https://sa-inkjetmedia.co.za/product/a4-matt-laser-paper-100gsm/
Laser Paper is specifically designed for laser printers as they can resist the heat which gets generated during the process of laser printing. The sturdiness of the paper keeps it from getting smudged due to heat.
3. Matte Paper: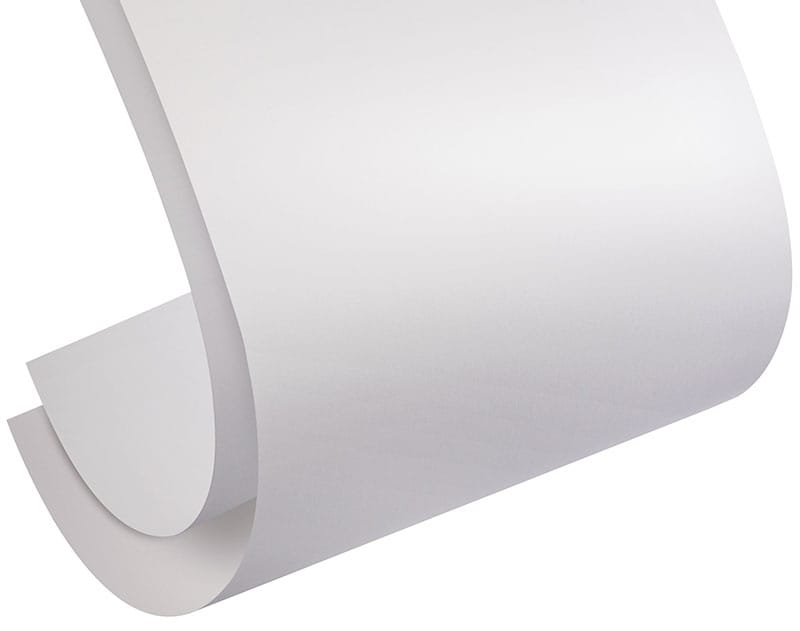 Image credit: https://www.moabpaper.com/lasal-photo
This type of paper happens to have a non-reflective finish which also makes it look super elegant and is considered ideal for professional documents. Matte Paper is often used for printing brochures, high-quality text documents, etc.
4. Inkjet Paper: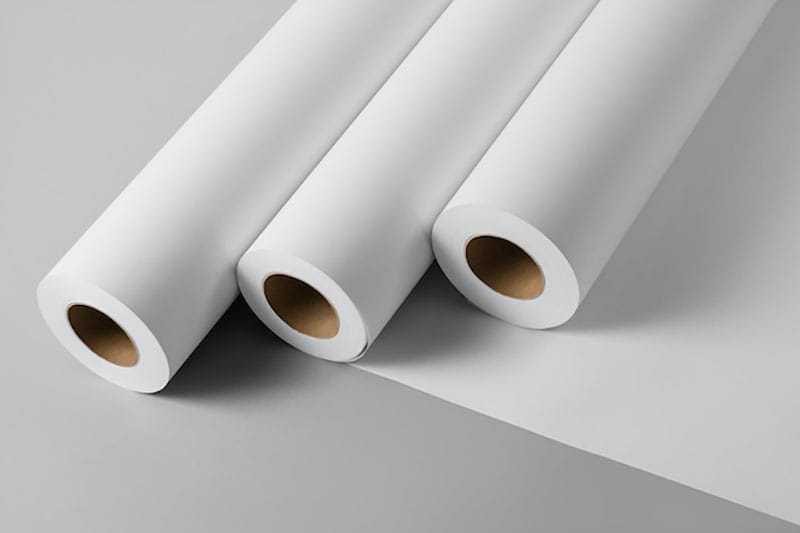 Image credit: https://www.brightwhitepaper.com/product/24-lb-coated-color-inkjet-paper-rolls/
Inkjet Paper is designed to work with Inkjet printers as they are designed in such a way that they can efficiently absorb ink and only produce high-quality prints of your documents. 
5. Glossy Paper: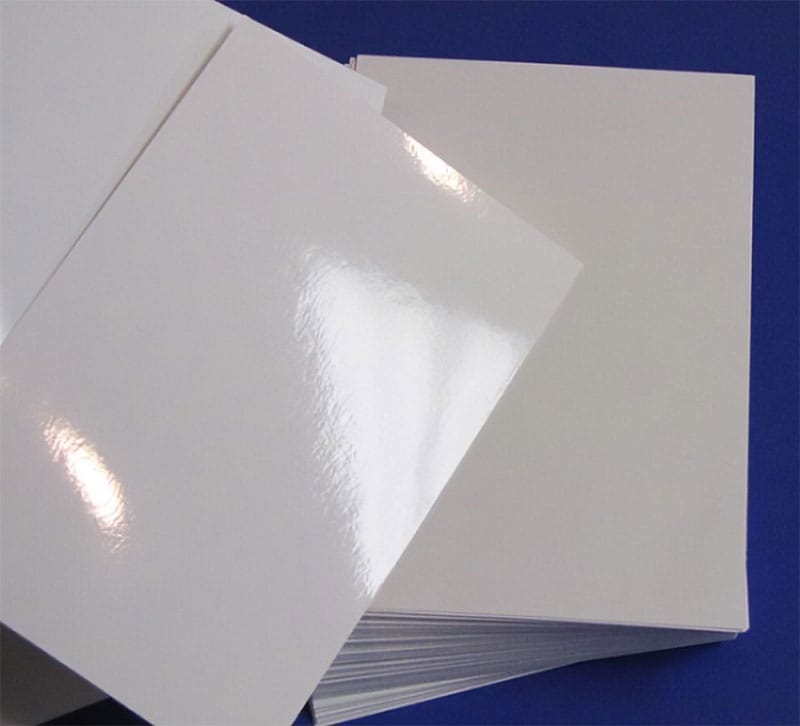 Credit image: https://sa-inkjetmedia.co.za/product/a2-inkjet-gloss-paper-200gsm/
As is evident from the name itself, Glossy Paper happens to have a shiny finish and is considered a perfect choice for documents that contain images such as brochures, pamphlets, flyers, and other marketing material. 
6. Resume Paper: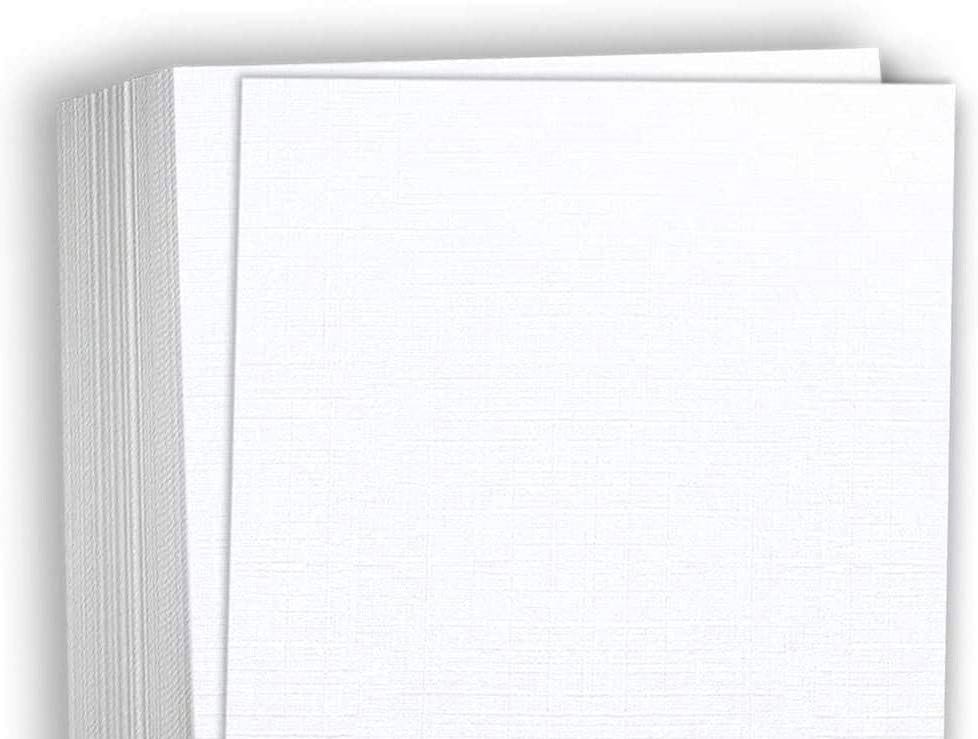 Resume Paper is a high-quality paper that is somewhat heavy as well as compared to other papers that are available in the market. It offers a distinctive texture and is used for printing resumes. Although, many people prefer sharing their resumes online or via LinkedIn these days, but for walk-in interviews, you can always have your resume printed on the Resume Paper to stand out.
7. Cardstock Paper: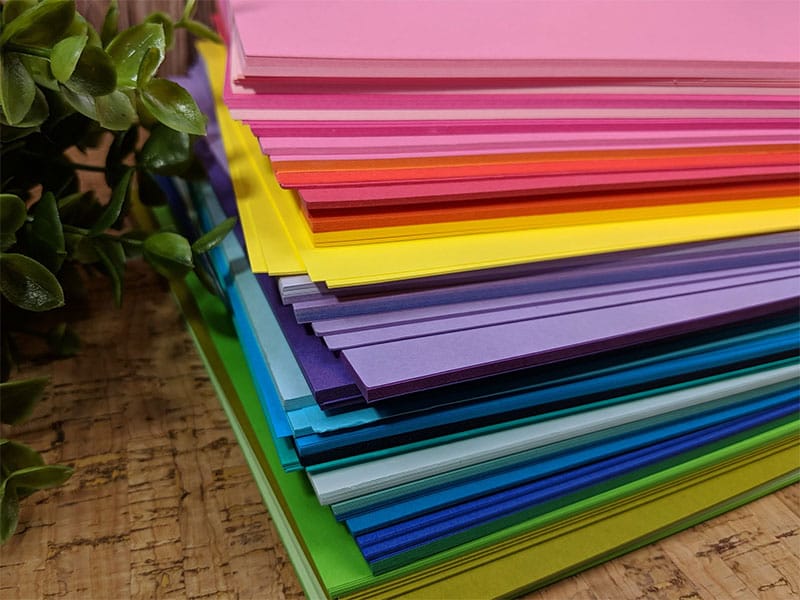 Image credit: https://www.etsy.com/listing/512003759/premium-cardstock-paper-65-lb-85-x-11-in
Cardstock, also is a heavy paper which is considered ideal for printing business cards, invitations, postcards and any other document which are meant to be used for long periods as this paper type not only offers high-quality prints but is also durable. 
8. Recycled Paper: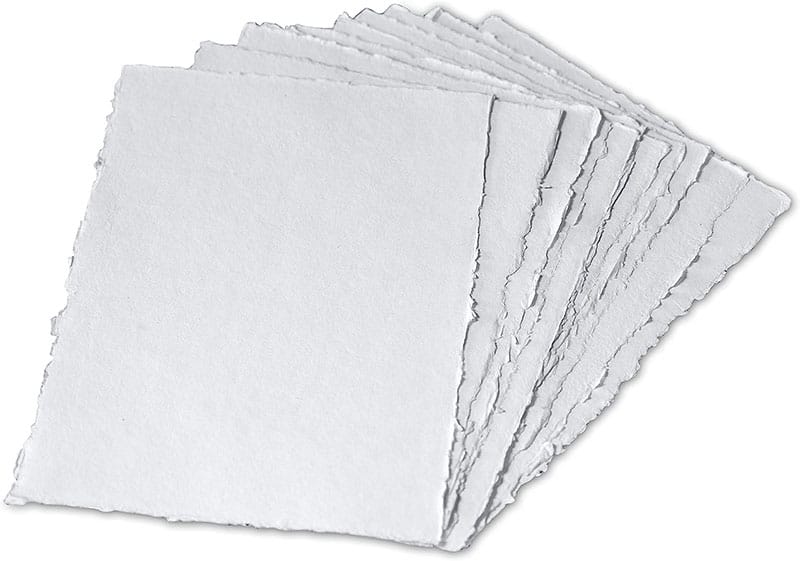 As the name suggests, Recycled Paper is used by individuals and organizations which take play their part in protecting the environment. Mostly, this paper type is used for watercolor painting, drawing, and sketching. We suggest that it must be a preferred choice for everyone who likes to paint. This paper is also used for desktop printers to make stencils.
9. Cotton Paper: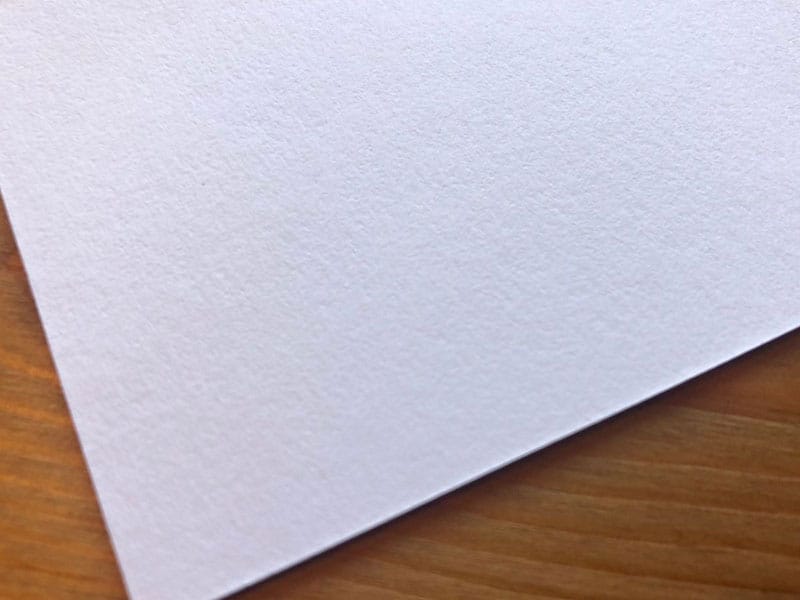 Image credit: https://www.papertisserie.com.au/product/100-cotton-white-a4-paper/
Cotton Paper is luxurious in texture but also offers durability. You can use it for certificates, invitations and other official stationery items.
10. Satin / Semi-Gloss Paper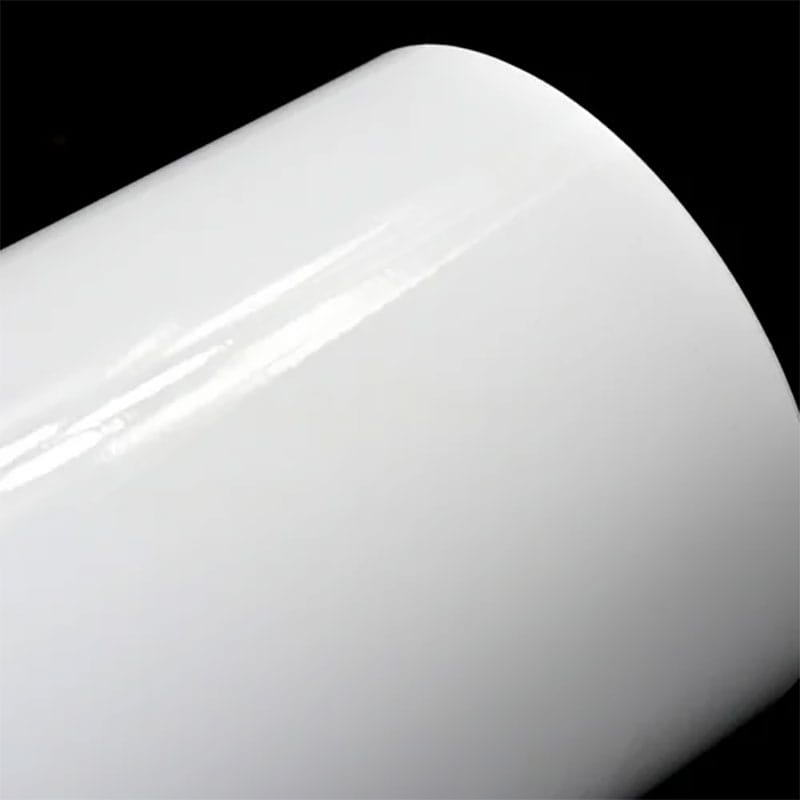 Image credit: https://huntoffice.co.uk/hp-photo-paper-300g-s-gls-a4-pk20-cr673a-hpcr673a.html
This type of paper falls somewhere between Matte and Gloss Papers and is best for marketing materials and photos.
Having said that, we would also like to mention here that Bond Paper is the best one for printing official documents as it not only offers high-quality prints but is also durable. In addition, Bond Paper is also great for printers and pen usage as well.
That is all for today, you all! If you liked reading the blog, don't forget to share your feedback with us in the comments section. And while you are at it, feel free to share the blog with all the people you think can benefit from the information that we have shared.
Recommended: