Hi there, hello there! We are back with yet another amazing and super useful blog of ours and we can bet that you all are going to love reading it because we are about to be sharing with you, an interestingly creative packaging design of a cake brand. Know that we cannot wait to share everything that you guys need to know in order to get inspired to create your very own packaging designs but before doing that, we would like to take a moment and thank you all for the love and support that you send our way and for always making sure that your friends, family members and colleagues are not only reading our blogs but making the most of them too. And we would love to see more of that happening in the future as well.
Like everything that you guys happen to work on, creating packaging designs for bakery items also involves a combination of creativity, elements of branding, as well as the practical considerations of packing itself. In this part of our blog, we will be sharing a couple of easy-to-follow tips and tricks that will not only help you design effective packaging designs but you will also be able to appeal your existing and potential customers to invest in your products and then some more. Once we are done, we would also like you guys to check out Beaucoup Mid Autumn Festival Moon Cake packaging as well so that you guys can let your creative juices flow in the right direction so that you can work on your upcoming projects. Make sure that you guys read the blog till the end so that your next packaging project is one of the best that you have ever worked on. Always remember that it does not take a lot if you are willing to experiment and see what works in your favor.
First things first; understand your brand and define its personality so that you know what will be incorporated into creating the designs of literally everything that will go live from your end such as your values, what your target audience is like and in addition to that, your design elements too. Then, you need to work on a plan that will help you fulfil the needs and demands of your audiences and make sure that you do that in a way so that they can know that what you are offering to them is better than what was being offered to them by your competitors. Your next step is to know the products that you plan on selling as different products will require different types of packaging so consider their shapes, sizes, delicacy, etc. to stay on the right track.
Choosing the right packaging material will also be a crucial step in the process as you have to get your hands on the materials that will also align with your brand's image and are compatible with your bakery products. Also, make sure that you guys are open to ideas that are innovative and unique. We would want to mention here that you must go for not-so-common stuff so that you can bring something different to the table that is appealing enough to get sold out within minutes. Never hold yourself from providing your customers with an experience that they will always remember and might also pick you for you have something that others don't.
Recommended: 60+ Most Interesting Creative Barcode Designs Ever for Inspiration
As far as the branding is concerned, you need to see that your logo and other design elements are prominently placed on the packaging but also ensure that the strategy is consistent otherwise it can confuse your target audiences and we are sure that you would not want that to happen. Create mock-ups to confirm that everything that you are about to launch is on point to save yourself from any financial and reputational loss in the future. Now it's time for you to check out these beautiful sliding trays which were created for Beaucoup so that the moon cakes can be sold in them in style.
That is all for today, you guys! If you liked reading the blog, don't forget to share your valuable feedback with us in the comments section down below and while you are at it feel free to share this blog with the people that you love and care for. We would also like to encourage you guys to send in your special requests as well so that we can work on them and be back here super soon with your requested content and more. Until then, keep reading our awesome blogs and creating stunning designs for yourselves as well as for the businesses that you are working with.
Credit: Glasfurd and Walker | be.net/glasfurdandwalker
Beaucoup | Mid-Autumn Festival Moon Cake Packaging Design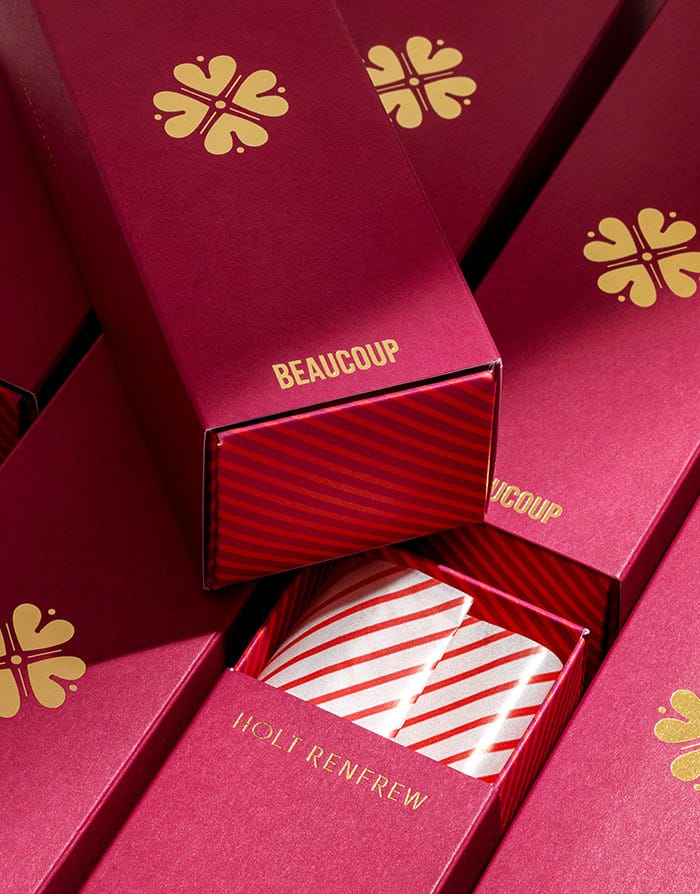 Recommended: