Disney movies are on the tongue of everybody around at least not a single person in my whereabouts who does not talk about an upcoming animated movie. When I met few friends of mine in this very morning they were sharing their appraisals on the dynamic animated movies that released this year of 2013. It is quite a big thing that not only teens and youth but also the adults show their strong love and interest towards animated movies.
The main ingredient of an animated movie is that it holds the attention, consideration, emotions and sentiments of people intact simultaneously throughout the movie. The sheer enjoyment, joys, happiness, sorrow and sensations like these ooze out massively and clasped us to the seats. In the end there is always a message underlying that guides the generation and leaves a mark on their brains.
It's my favorite pursuit to add a latest movie Cd in my big movie collection. I have a long watch list and I was tossed on my feet when I came across the news of the "Planes" movie release on 9 August 2013 in (USA) it's an adventure and comedy movie. The plot revolves around Dusty which is a crop-dusting plane; it has a reverie of its own—a dream of opposing in a very well-known aerial race. The climax is very crucial and eye bobbling. Dusty has some fears and apprehensions– A certain kind of phobia which makes him afraid of heights. But there is an amazing support of his counselor, Captain and new friends who make him able and dare to make his dreams form into reality. He very aptly slogs across all the troubles that come in between the fulfillment of his dreams and he became successful in achieving great heights he has ever thought off. In this action packed movie Jeffrey M. Howard is coming along with a very nice screenplay. The interesting scenes will for sure make and break records. Today I am unfolding Disney Planes 2013 movie wallpapers, Facebook cover photos & character icons. Scroll down and have a glimpse!
Disney Planes 2013 Movie Characters:
Disney Planes 2013 Movie Wallpapers Collection
Disney Planes Movie Wallpaper Bulldog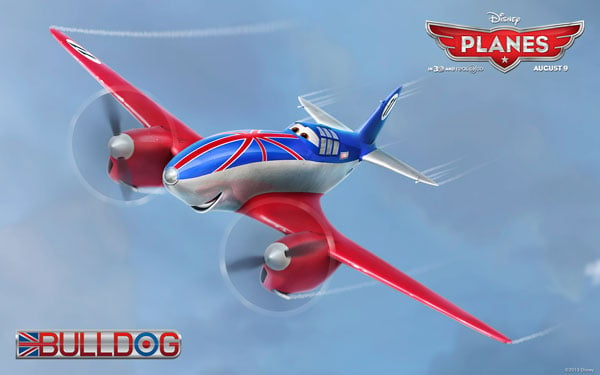 Disney Planes Movie Wallpaper Skipper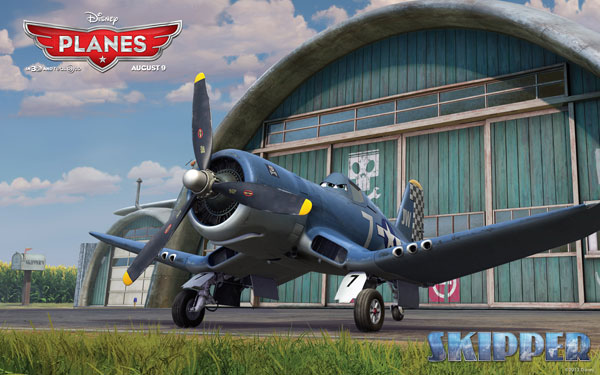 Disney Planes Movie Wallpaper Rochelle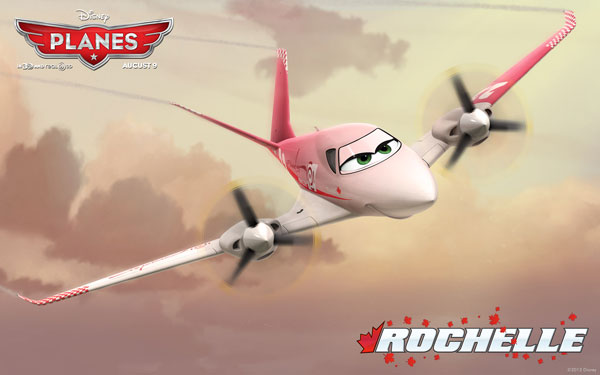 Disney Planes Movie Wallpaper Ripslinger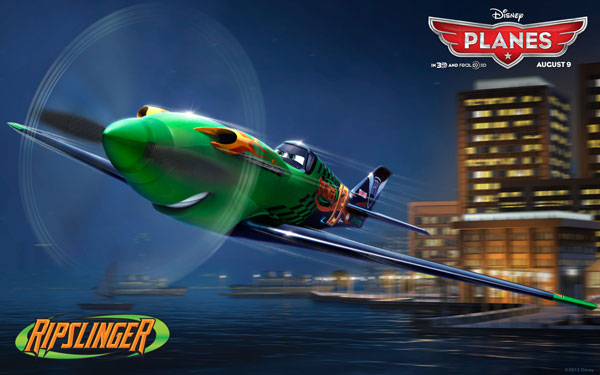 Disney Planes Movie Wallpaper Ishani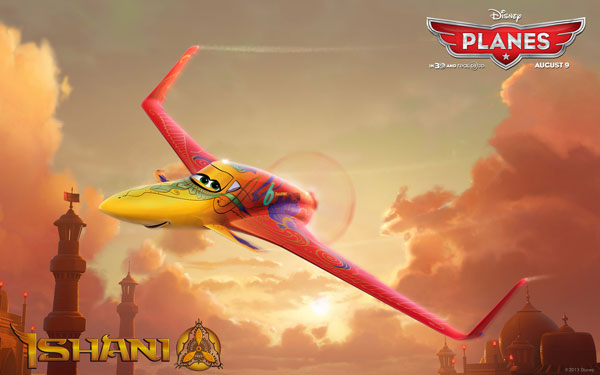 Disney Planes Movie Wallpaper El-Chupacabra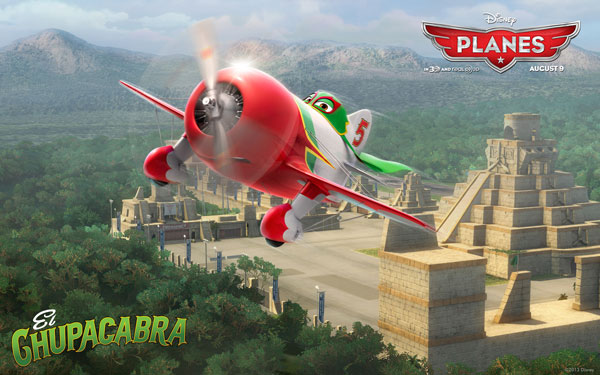 Disney Planes Movie Wallpaper Echo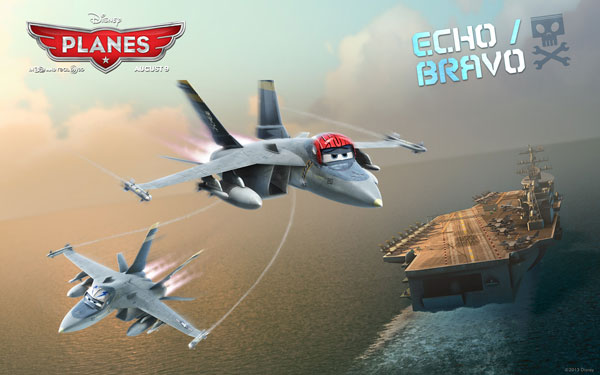 Disney Planes Movie Wallpaper Dusty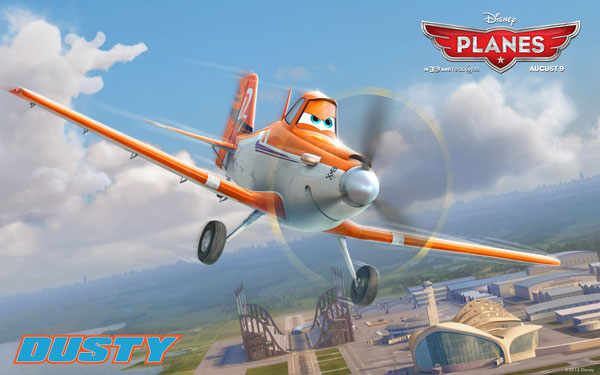 Disney Planes 2013 Facebook Timeline Cover Photos










Disney Planes 2013 Movie PNG Icons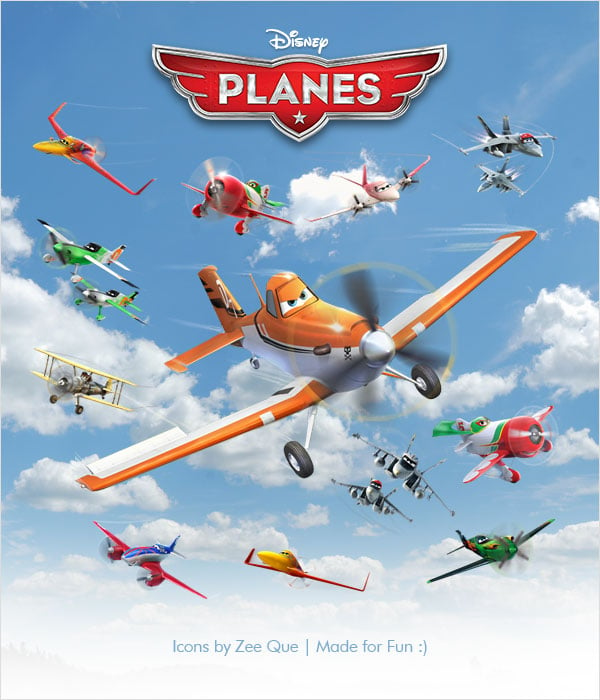 Wallpapers & Facebook Covers are taken from www.movies.disney.com/planes
Icons are generated by Zee Que | Designbolts.com
License: Free for non-commercial use
All characters/Planes are © Copyright Walt Disney Pictures
More Latest Movie Wallpapers, Cover Photos & Icons:
Post Tags:
Planes movie, planes, planes wallpapers, Disney movies, movie wallpapers, planes 2013, planes pictures, free icons
Receive interesting articles & freebies right in your inbox
Make sure you confirm your email address through the link we just emailed you
About The Author
Zee Que: I'm a Graphic/Web designer having been in the field of Web Design and Print Media for the last 8 years, the very founder of DesignBolts.com. I have fervent interest in Graphic Design & Photography. You can follow me on Twitter.