Some movies are just so unforgettable. They leave a mark on the heart and trigger one's mind. Being a movie-holic, there is hardly any movie which did not come to pass my eyes. I have a strong interest for animated movies and the one which is top on my watch list is all what I'm yearning for.
The most awaited animated movie of this season is cheeky, fun-packed, crazy and mischievous Despicable me 2. The temptation of the minions is multiplying as soon as we are running towards the release date of the movie which is July 3, 2013.
Despicable me 2 Minions look so adorable, little fun bombs, crackling like kids, noisy like fire crackers, tickling one's wit and making one fall in love with their stupid movements and ironical taunts to each other. Keeping the craze of minions intact today I arranged a post of Despicable me 2 minion icons. You can use these in your message box to send away to your friends and wherever you want. Take it away!
Subscribe us for more Free Icons, free PSD and free Vectors.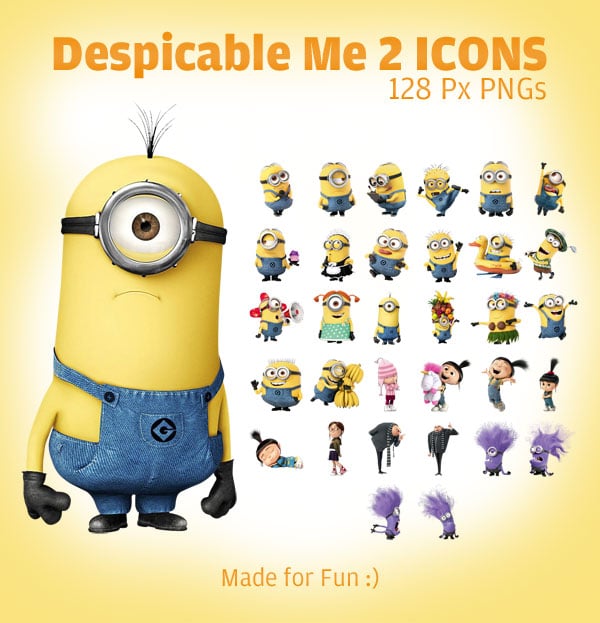 Minion Icons 
License: Free for non-commercial use
All characters are © by Universal Pictures
Awesome Free Icons: