Social media icons are as essential and vital as any other aspect of a blog/website. It is very important to have a well impactful theme and background which can very well accompany social networking icons. There are certain features of a blog which make it look enticing and outstanding.
It is the incorporation of unique features, a nice theme, stimulating background and attractive social network icons which make a blog exceptional. Recently I designed 35 wooden free social networking icons. These icons look elegant and well designed and can complement the websites having dark and light backgrounds. The wooden social network icons set will equally look good in textured background websites. Take it away!
Don't forget to subscribe us for more free logos, free Vectors & Free Social Icons in future.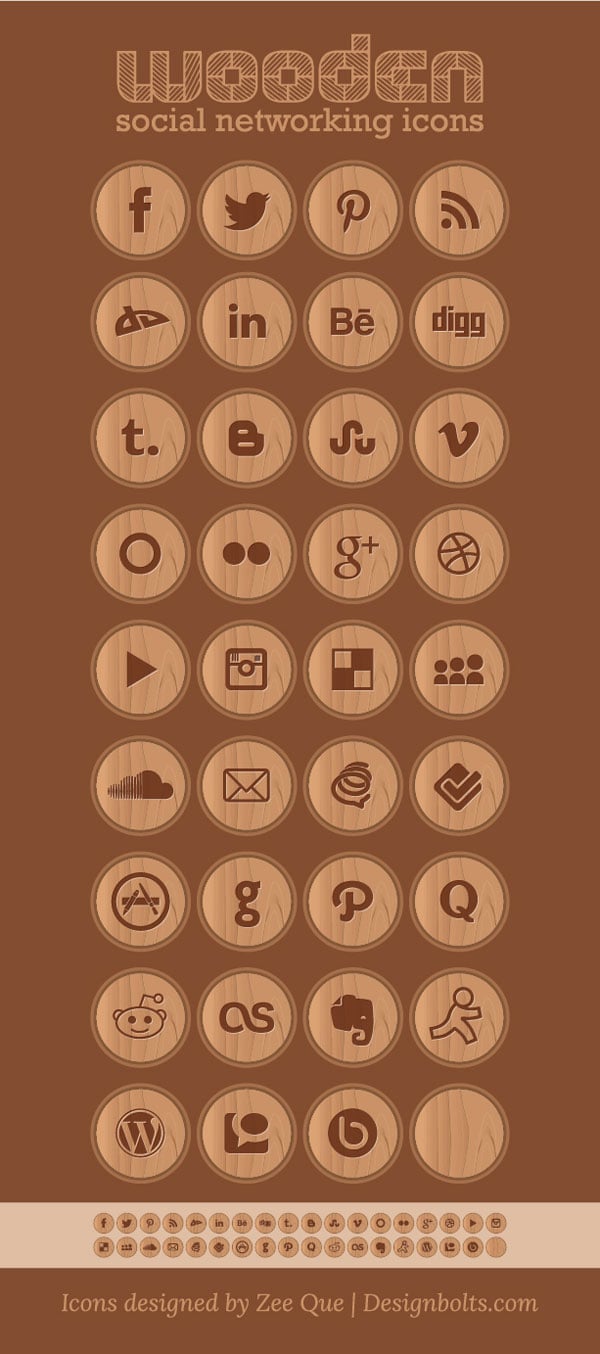 Free Version:
Available Size: 32, 48, 72, 128, 256 px
License: CC Attribution-Noncommercial-No Derivate 3.0
Wooden Social Icons
—————————————————————————————————-
Premium Version for only $ 3.00
Available Format:  Vector (.ai) file
License: Creative Commons Attribution 3.0 Unported License
[paiddownloads id="39″ return_url="https://www.designbolts.com/thank-you/"]
—————————————————————————————————-
More Free Icons Download & Vectors: