Social media icons are the very asset of a blog or website. They are the attention stealer elements which are intact to give a boost to your website's impression and outlook. Without having proper and jam packed social media icons; your blog will never win the race of elegance and sophistication.
Previously I have been posting a chain of various free social media icons set which are highly appreciated by you. So today I designed white premium social networking icons. These are decent, vivacious and worth having.
The additional ace about this collection of free social networking icons are that they can very well become the part and parcel of those blogs and websites that have white based, colored, textured, black or grey, retro style or even any and every possible theme.  These white social media icons also go with the websites having professional and corporate business themes. Scroll down to catch the glimpse of these free white social media icons. Take it away!
Don't forget to subscribe us for more Free Icons, free Vectors &  free logos in future.
Free White Premium Social Networking Icons For Elegant Themes & Websites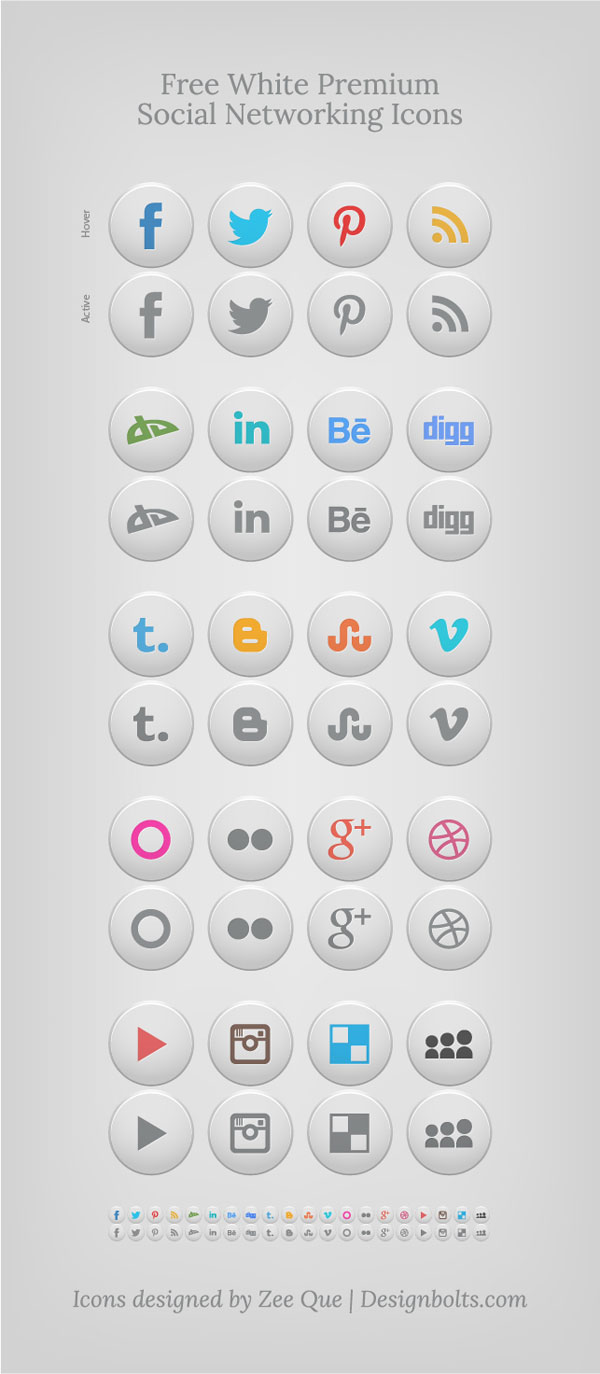 Free Version:
Available Size: 32, 48, 72, 128, 256 px
License: CC Attribution-Noncommercial-No Derivate 3.0
White Premium Social Networking Icons
—————————————————————————————————-
Premium Version for only $ 3.00
Available Format:  Vector (.ai) file
License: Creative Commons Attribution 3.0 Unported License
[paiddownloads id="26″ return_url="https://www.designbolts.com/thank-you/"]
—————————————————————————————————-
More Free Icons Download & Vectors: