It's often tricky knowing what to buy for friends and family over Christmas, but if there's a geek in your life then you're in luck. Geeks love fun, interesting gadgets and there are no shortage of shiny, new and exciting gadgets that you can pick up. We've brought together a selection of some of the best Christmas gifts for geeks that are sure to put a smile on your face.
1. Parrot AR Drone 2.0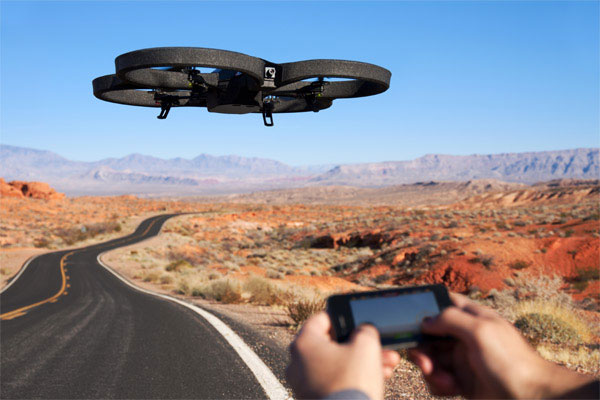 The Parrot AR Drone is a quadrocopter that can be controlled with your iPhone or iPad. It features an HD camera to help you shoot video, and you can see what it sees in real time on your Apple device.
2. Leap Motion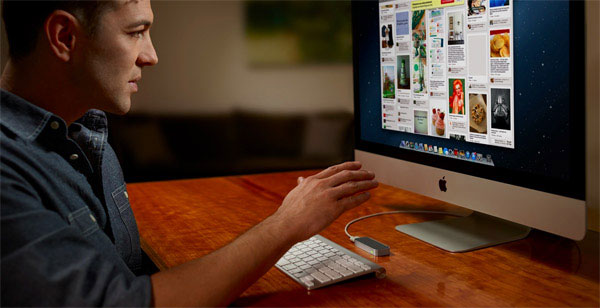 The Leap Motion is an all new device that aims to bring a Minority Report-style gesture recognition to your computer. With a goal of replacing the mouse with just your hand movements, it's early days for the Leap Motion – but would make for an interesting, fascinating gift.
3. iPad Mini Retina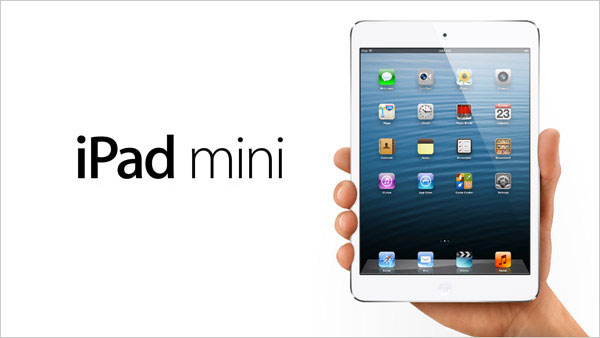 Apple's famous iPad is more comfortable, easier to hold and feels nicer to handle in it's smaller form factor, and so the iPad Mini with Retina Display is the perfect gift for a geek. Because it's so portable, it's also a great gift for a geeky traveller.
4. Magnus iPad Stand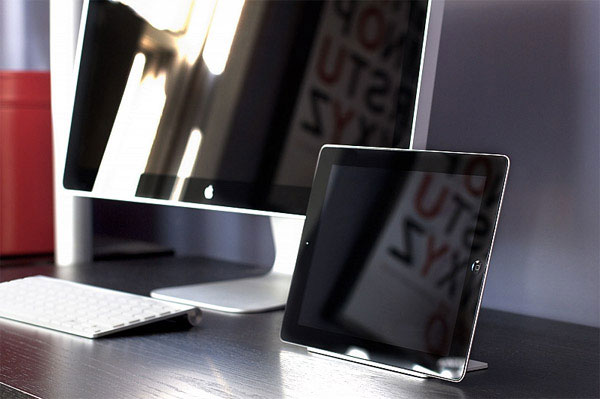 What better way to show off your iPad than with the Magnus iPad Stand? It uses the iPad's magnetic edge to hold the device in place, and from the front it appears as if the iPad isn't supported by anything at all. It's a simple, interesting and beautiful bit of industrial design.
5. Decorated Nerd T-Shirt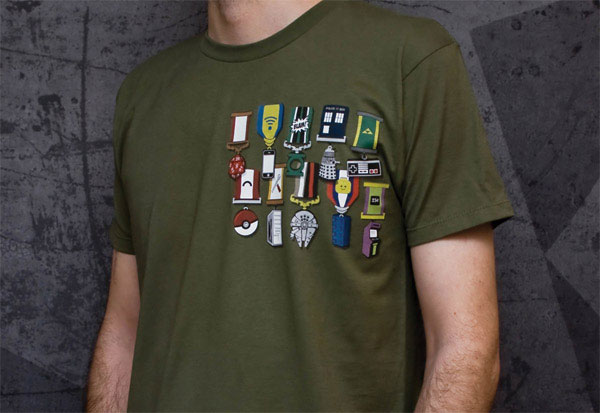 The Decorated Nerd T-Shirt features medals that reference Dr Who, Pokemon, Star Wars and Nintendo amongst others – and is the perfect gift for a geek that could do with a wardrobe update.
6. Lockitron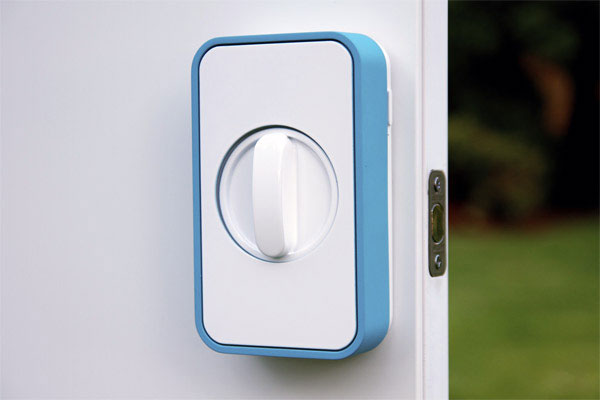 The Lockitron is a nifty device that you fit to your front door, and that allows you to enter without keys. If you have your phone on you, the door should unlock automatically – and you can even grant access to friends and family from miles away.
7. Equation Geek Watch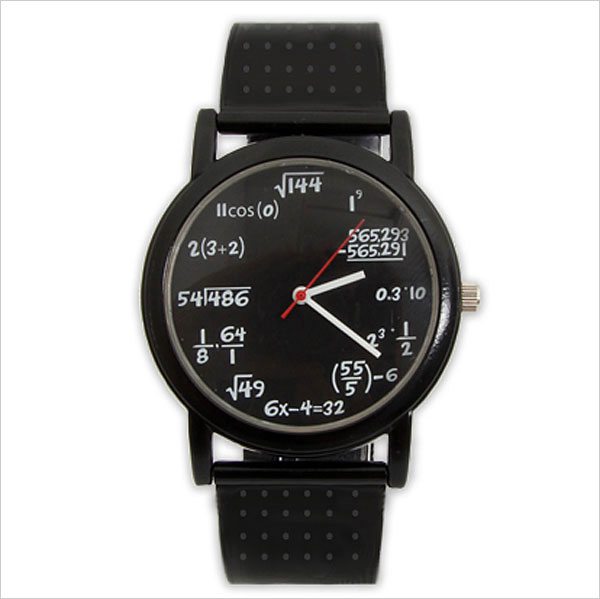 The perfect gift for the maths geek in your life, the Equation Watch replaces the regular old numbers for maths equations, so 10 becomes 2(3+2) and 7 o'clock becomes the square root of 49.
8. JAMBOX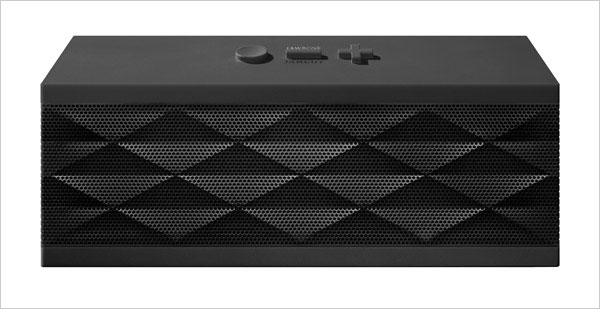 The JAMBOX by Jawbone is a wireless speaker that makes it easy to listen to music from your phone without hunting for wires or fiddling for settings. And when guests come round, it's easy for them to beam music from their phone to your JAMBOX too.
9. Adobe Creative Cloud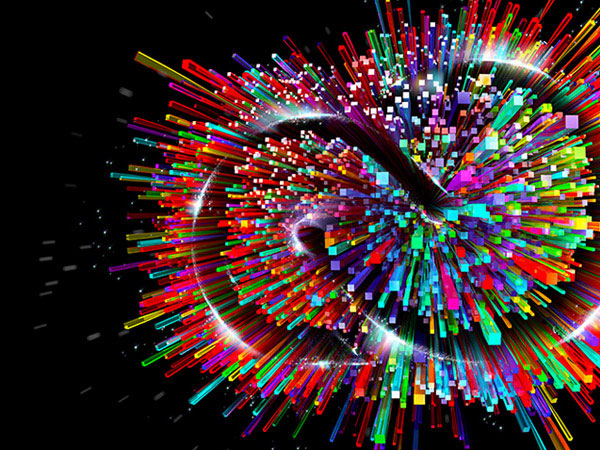 If you know a geek with a love of design, then getting them a subscription to Adobe's Creative Cloud means they'll have access to the latest version of Photoshop, Illustrator, Lightroom and more. Whether they design for the web, are keen photographers or enjoy shooting video, Adobe CC means they'll have the tools they need to improve their craft.
10. PlayStation 4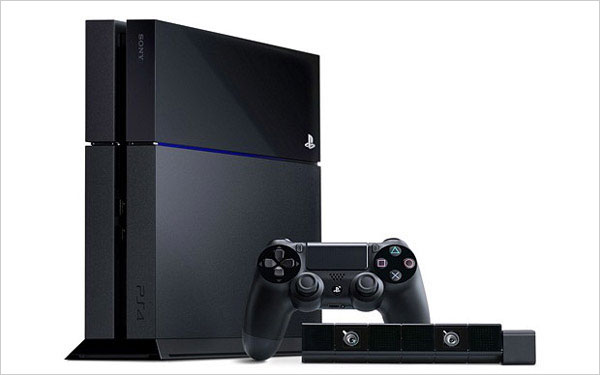 If there's a gaming geek in your life, the PlayStation 4 is a must-have. With a constantly growing library of next-gen games including Battlefield 4 already out, it's a geeky gift that's sure to be well received.
So there you have it – our roundup of some of the best gifts for geeks this Christmas. Which of these toys and gadgets would you like best? And do you know of anything else that's not on the list? Let us know in the comments.
Post Contributor: Alex writes for Print Express, who specialise in creative business cards,  flyers & more.
Recommended Posts: