People spend too much on their work place whether it be about shedding pence or investing mentally; business and tackling the enterprise is a tough nut to crack. There are many business hurdles that are to be subjected to hardships however one can face them with perseverance and steadfastness. No one can attain repute and riches a single day/night. It takes to burn midnight's oil to meet the desire end.
Well let us all put this in a nutshell; do your best, use the techniques that are effective and being adopted by the experts. Professionals usually come up with the right thought process, experiences and efficacy that may help one in the long run, so seek after them, use your mind, and leave the grudges/egos aside. Because at your workplace you have to get mingled to a variety of people. Be bias-free, don't be reluctant to try something new. Be fearless, don't pull each other's legs, support your colleagues, ask them for their say, be open minded, be open to ideas, be subjective to change, be flexible, let others grow, be each other's moral support and provide each other with great help.
Trust me it is not a one man's show, it is the struggle of a team that pays a million more times than to be the single army in yourself. Different workaholic minds think differently therefore the whole crew of business/firm has to be taken into consideration. Don't cut out people, ask them for their suggestions, give them your recommendations and this is how you will see successfulness in your business. It may be a market or corporate world, it may also be in the cyber online world so the moral of the story is to carry people with you if you want a good business at your hand.
Here I am providing you a post of 10 best latest WordPress themes of March 2017, so all those bloggers/ website owners and business people who want to set up their stunning websites should choose a good looking WordPress theme, it will surely pay a high-end to gradually expand and to build a good stance. Stick around for more amazing posts in future as well. Here we go!
10 Best Free Latest Business WordPress Themes of March 2017
1. Business Era is a clean simple professional business WP theme 2017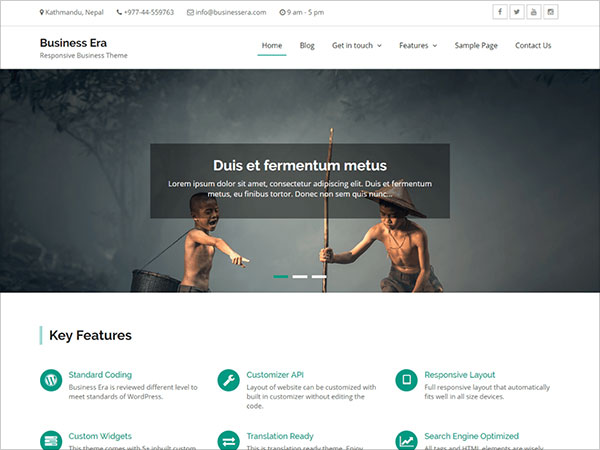 2. Blanche Lite clean professional WordPress theme 2017 March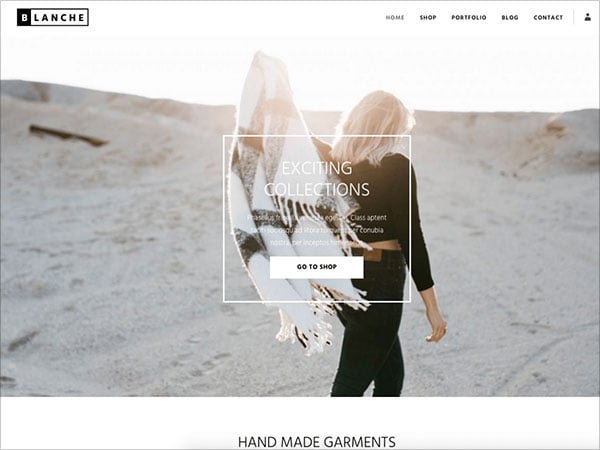 3. Prevalent Free Travel WordPress theme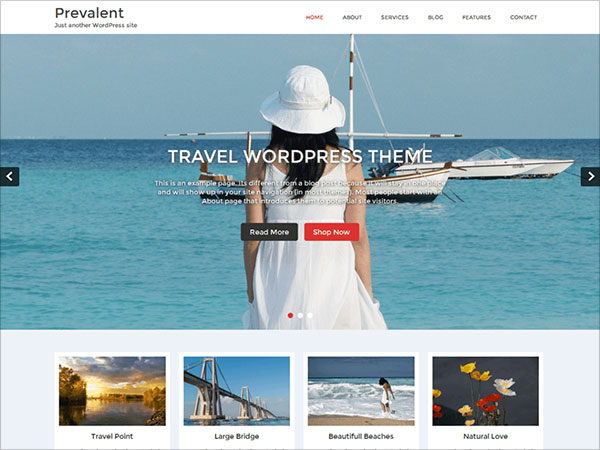 4. Plum unique, ultra creative multipurpose WordPress theme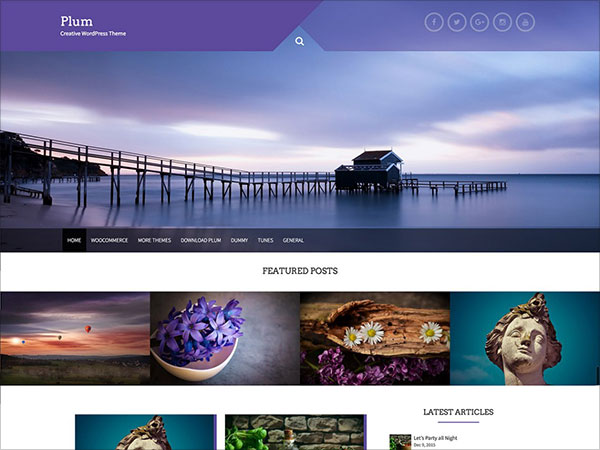 5. WP store feature rich woocommerce theme March 2017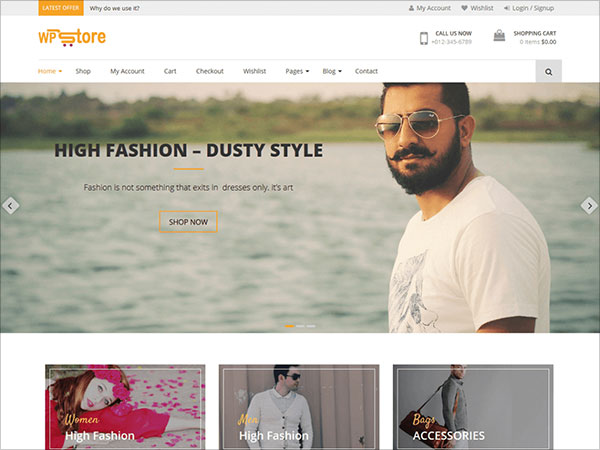 6. Reiki simple, yet beautiful WordPress Theme 2017 March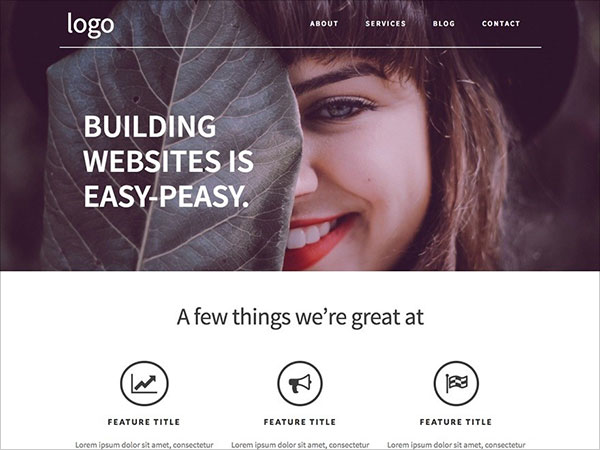 7. Kale minimal food Business or Blogging theme 2017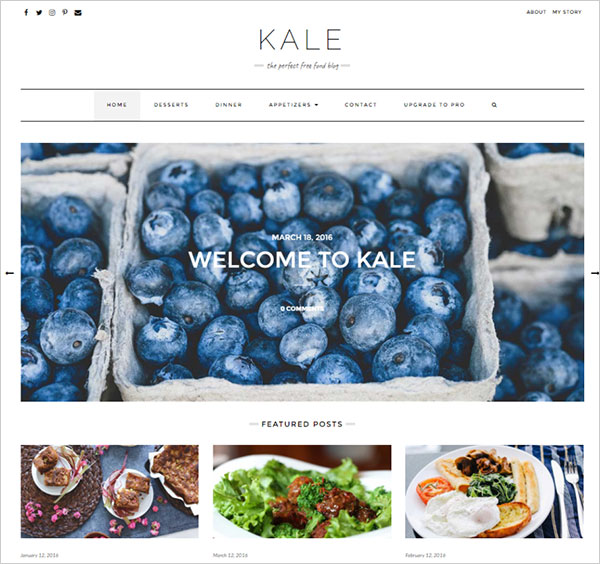 8. Lakshmi Responsive Multipurpose WordPress Theme 2017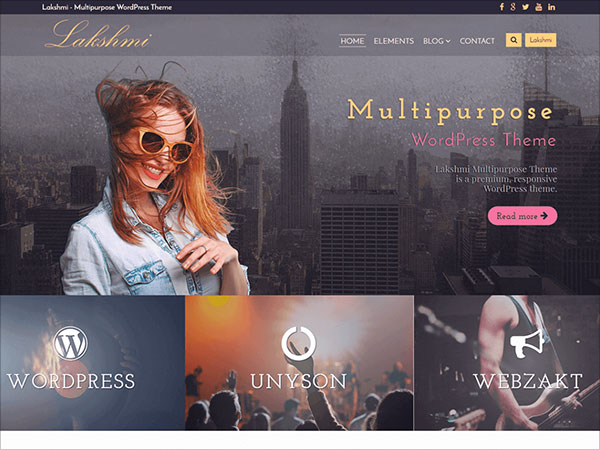 9. Black One Page Responsive WordPress Theme  2017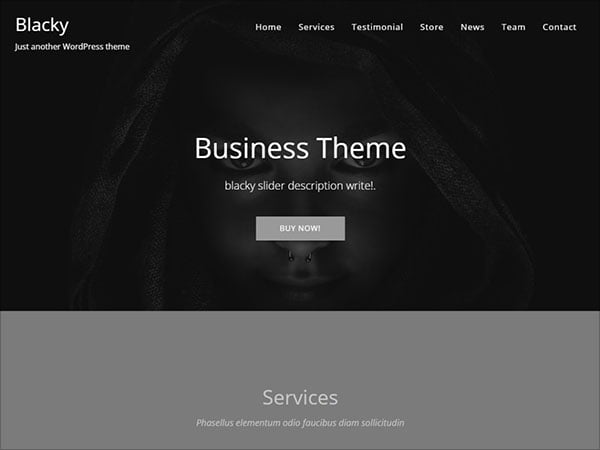 10. edsBootstrap modern and elegant One-Page WordPress Theme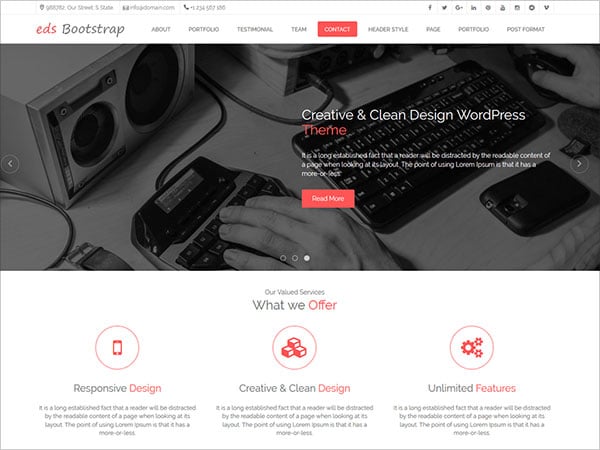 More Latest WordPress themes of 2017
Tags: free wordpress theme 2017, free wordpress themes 2017, free wordpress theme of 2017, wp themes 2017,