Today we will discuss the top 35+ web tools and services for designers and developers. Adding value to your website and projects is terribly simple if you have the right solution on your side.
Find below 39 different solutions for managed application hosting, for turning static designs into interactive prototypes, ecommerce landing page builder, creating logo designs in a few minutes, for building great websites without having any special knowledge and for many other scopes.
Use smart web solutions and save time and money.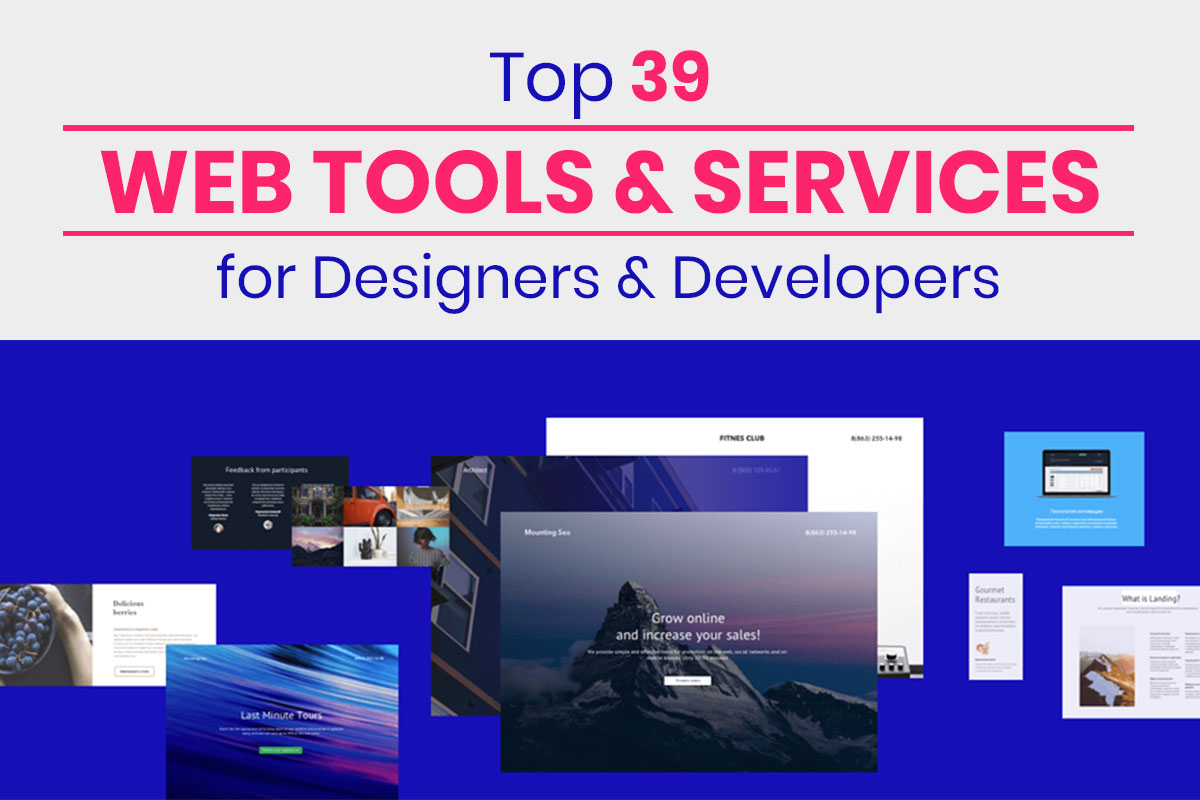 NorthStack® is managed application hosting built on a modern serverless AWS stack. Deploy vanilla or headless WordPress, Node, or static sites with ease. CPU, DB, Data Transfer, and Disk are independently metered and elastically autoscale.
The team behind NorthStack has deconstructed the traditional hosting plan to free customers from worrying about plan limits or servers. All hosting resources, in addition to Aurora Serverless by AWS, can be thought of as streams in which your site simply plugs into and you only pay for what you use. Join the Beta testing.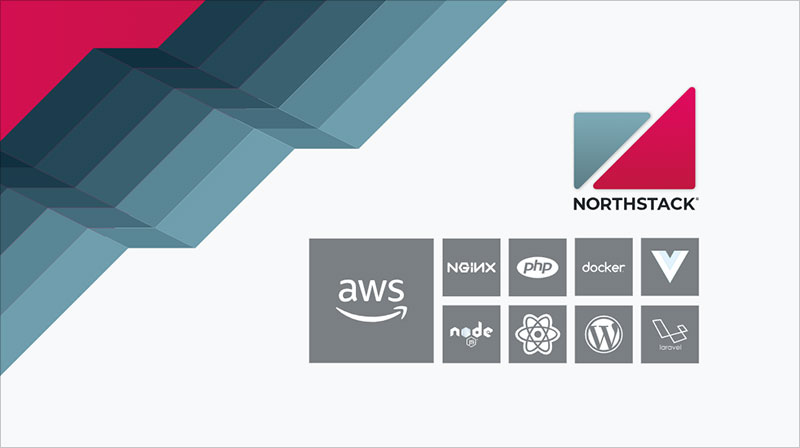 Launched in 2011, Proto.io is one of the strongest platforms for turning static designs into interactive prototypes. It is best suited for designers, developers, entrepreneurs, and product managers, being used by over 500,000 satisfied users. This prototyping tool is used by all kind of companies with great success, including some of the world's most-renowned multinational corporations.
To use Proto.io you don't need any special knowledge or coding skills. Anybody can prototype with it easily; simply check their demo page to see what people like you created with this powerful tool. Using the drag-and-drop builder, the friendly interface and tons of other options, anything can be created – your imagination is the only limit!
Get started for free, there is a 15-day full-featured trial. No credit card required.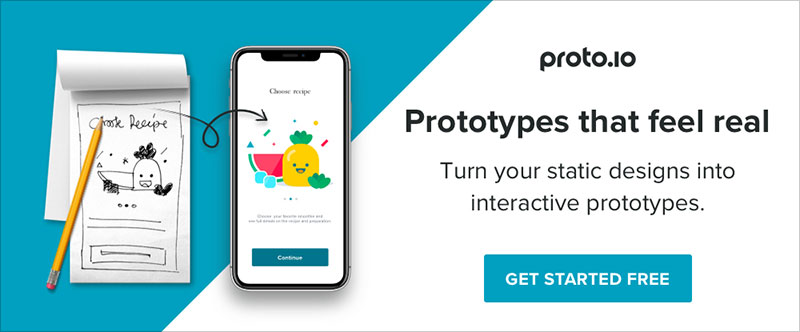 POWr is a complete set of 50 customizable plugins for any website. Whether you use Wix, WordPress, Shopify, Squarespace, Weebly, or straight HTML, POWr plugins integrate easily and seamlessly with your site.
Create functional, mobile responsive forms, galleries, eCommerce stores, social media feeds, and more. POWr helps anyone build a better website, fast, with a 100% code free interface and real-time editing.
Sign-up for free and make your website stand out from the crowd with POWr's mighty plugin library.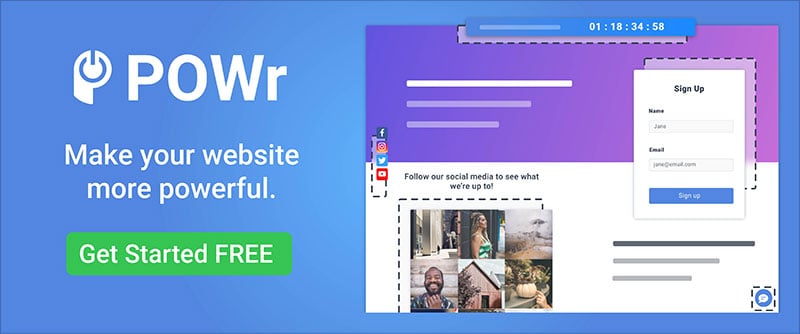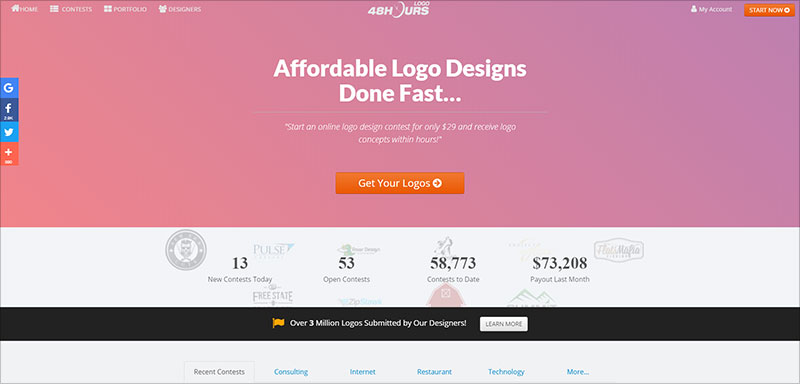 48hourslogo makes its fun and simple for small businesses and entrepreneurs to acquire logos for their business without shelling out large sums of money or waiting for weeks to have the logos delivered.
By utilizing a contest approach, 48hourslogo attracts professional designers, which means more logos designs for you to choose from. With multiple designers vying for your project, you get a wide selection of professionally crafted logos and then choose the one best suited for your company. Affordability is one of 48hourslogo's greatest highlights. Not only do you get multiple logos from professional designers, you only get to spend a minimum of $99. Also, you get to enjoy unlimited revisions and exclusive copyright ownership of the final design.
Try it, you will be amazed at what cool logos are delivered via 48HoursLogo.
Argento is the most powerful and complete Magento template on the market, being loaded with 6 unique designs, 20 extensions that will help your website stand out of the crowd and tons of features and options.
In the last 9 years, there over 9,000 websites created with Argento. Create a high-converting shop right now.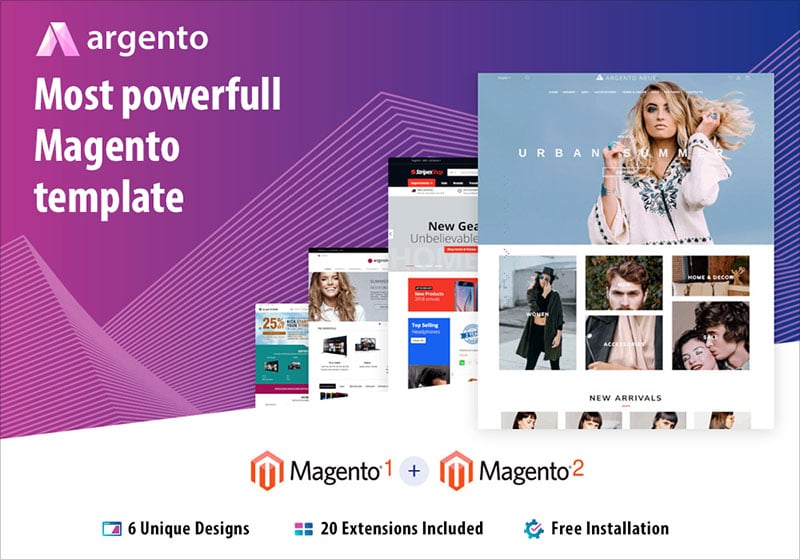 Codester is a literally huge marketplace for designers and developers where they can buy thousands of PHP scripts, app, themes, graphics and much more. The website is being updated daily and everything you can think can be found here.
Always check the Flash sale section where hugely discounted items are being sold.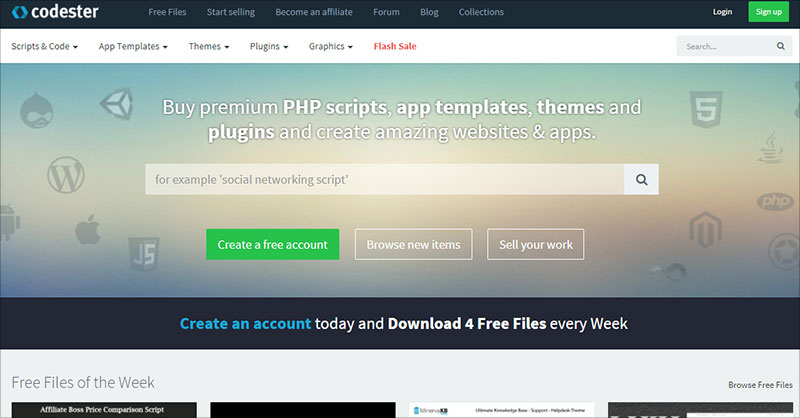 actiTIME is the most popular timesheet software on the market, being a perfect fit for all kind of companies, from the small ones to Fortune 500 huge corporations.  It is used with great success by regular users to understand how much time they spend for various tasks, by team managers to understand how the workload is distributed across projects, by accounting manager to make sure that no billable hours slip through the cracks and by business owners to accelerate business growth with data-driven insight.
Try it for free for 30 days, all the features are included.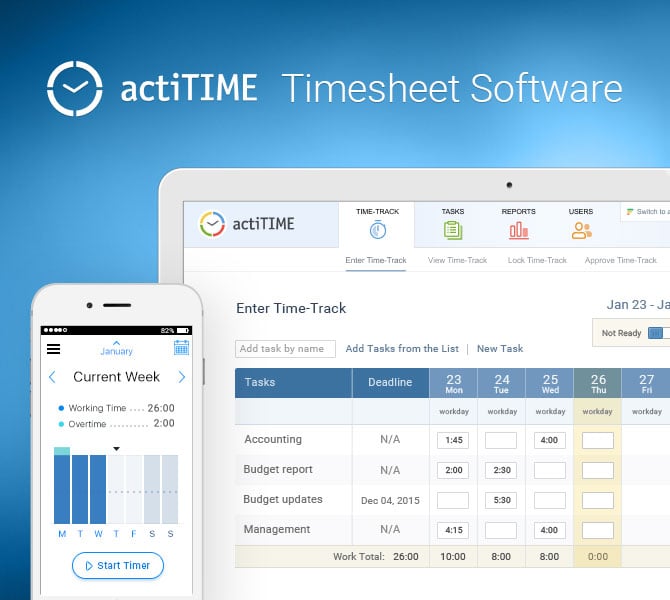 Get rid of bad links with Dr. Link Check. With 1 click, it will scan your website for broken and malicious links, sending you a comprehensive report with everything you need to know included.
Start with the free plan and upgrade it anytime you need it.

IM Creator was used to create over 17 million sites, and it is by far the first option for creating free websites that look great and are fully functional. The easy to use builder, combined with the included themes and friendly interface, makes website creation super simple. There is no need to have any coding skills or previous experience, anybody can create his own gorgeous website.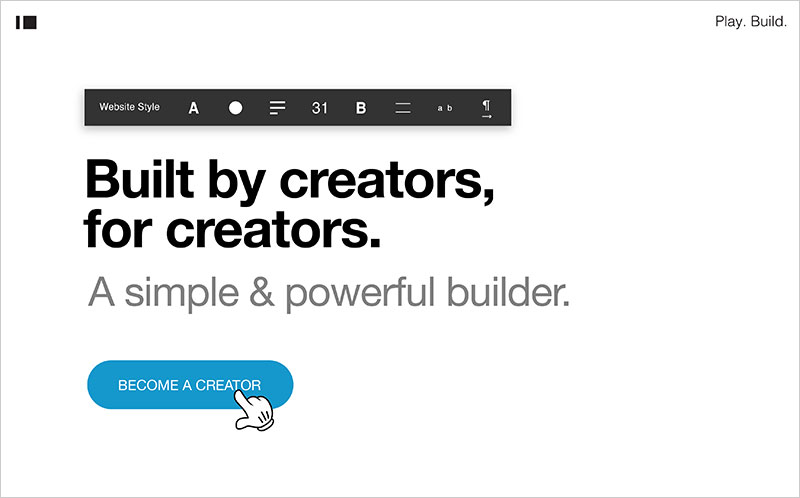 Goodie is an affordable web development service that will get your website done for $1,199 – the average price of the project. It is best suited for simple WordPress websites, for 1-10 page websites, for small/local business owners wanting to amplify their online presence and for designers looking for a reliable web development partner.
Get in touch with Goodie.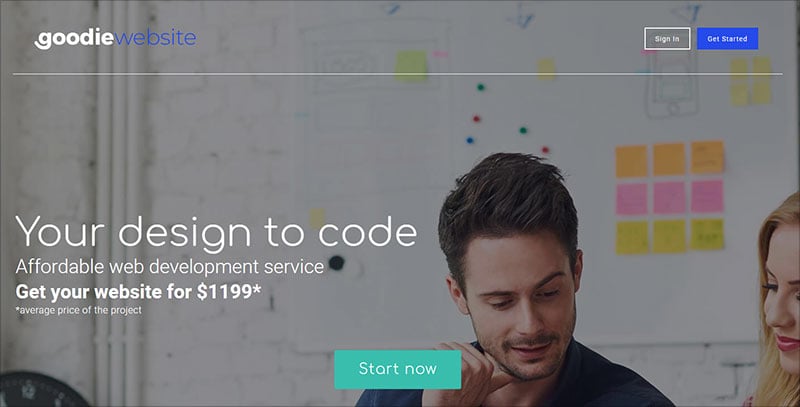 Rank Math SEO is an all-in-one WordPress SEO plugin that will put your website on auto-pilot. Using this plugin, it is super simple to create SEO friendly content and rank higher in the search engines, without finetuning it every day or week. Rank Math SEO configures itself and works by itself, try it once and you will never replace it.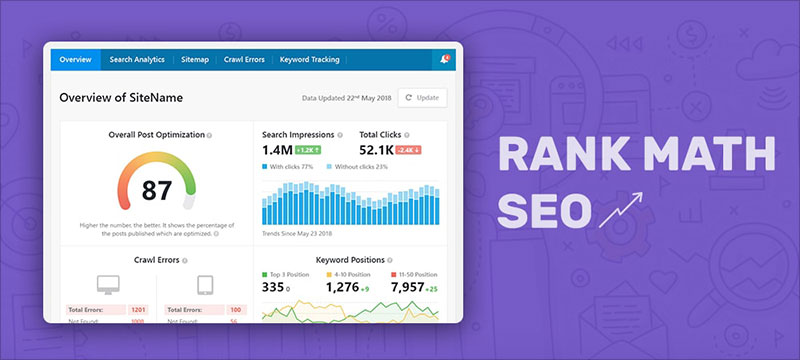 Schema is a highly appreciated WordPress theme, recognized in the market as the fastest, SEO friendly theme. It is fully responsive, it has a built-in review system, a powerful options panel, dummy date included and it is very well documented.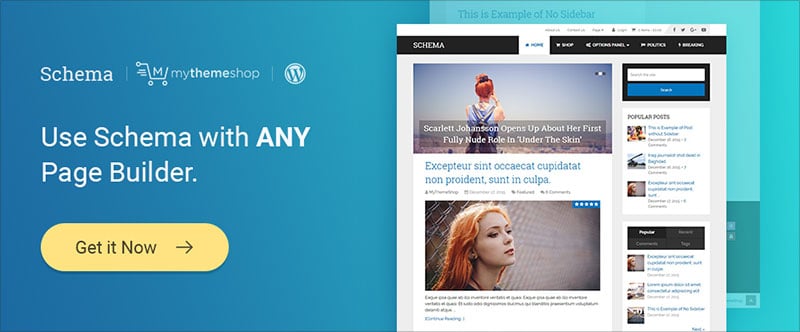 Looking for a free, gorgeous landing page template that can be used for all types of projects? This high-converting one-page template is packed with awesome features: smooth scroll and accordion for frequently asked questions, slick slider, slant sections, table pricing, and many more.
Create a new landing page with Landing.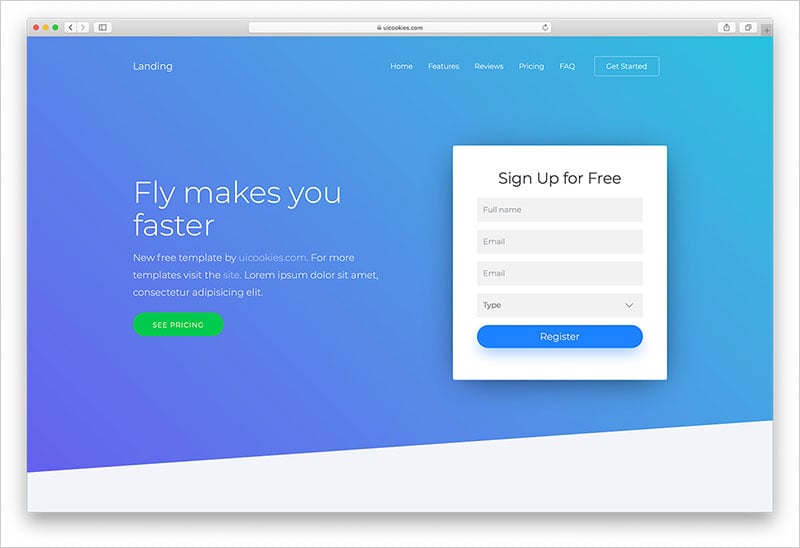 Best open source admin dashboard & control panel theme. Built on top of Bootstrap 3, AdminLTE provides a range of responsive, reusable, and commonly used components.
There are 3 premium themes that look awesome and you can use it for your projects.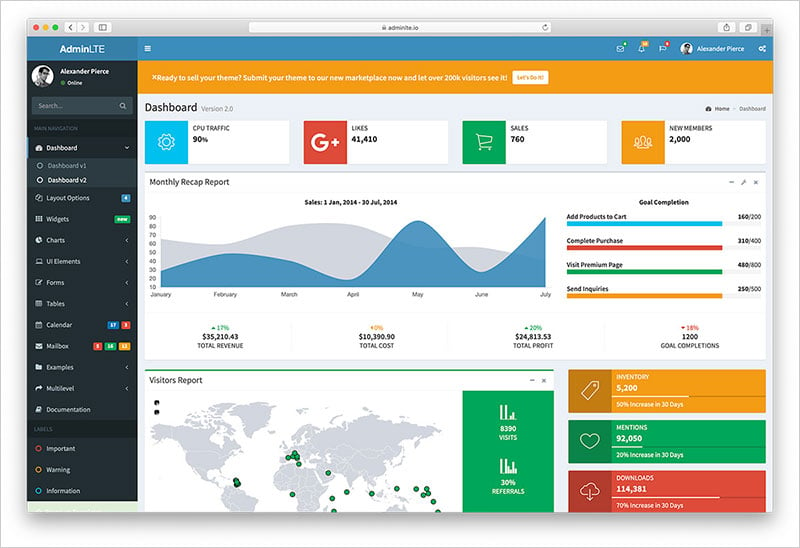 ServicesLanding is a professional, pixel-perfect landing page template that you can use for your products or services. The theme is fully responsive and can easily be edited to be a perfect fit for your needs.
Free to use with limited features.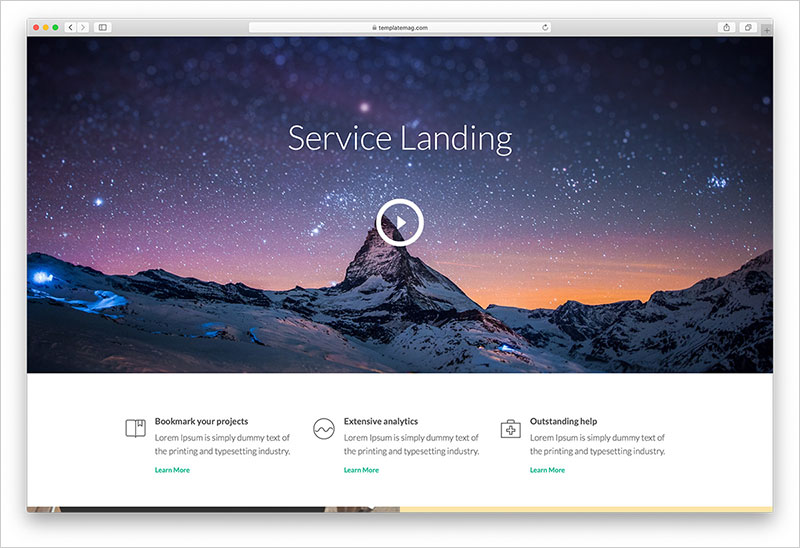 Using MailMunch, anybody can create beautiful and high-converting landing pages in minutes, without having any special knowledge or coding skills.
Increase conversions by up to 400% with MailMunch and use it to create unlimited landing pages and custom pages for any kind of campaigns.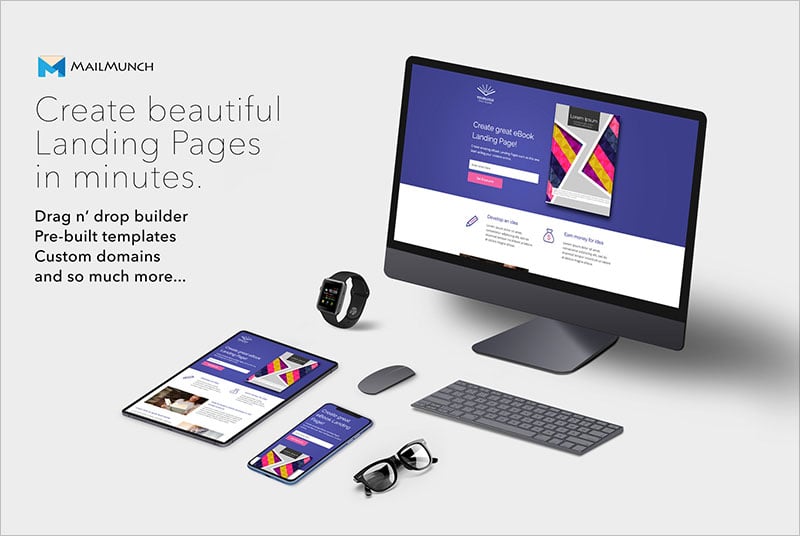 Bonsai is a very well-known and respected solution in the freelancer's niche, being a dedicated software suite to them, used by over 100,000 happy users. It can be used for invoicing, for creating proposals, contracts and much more.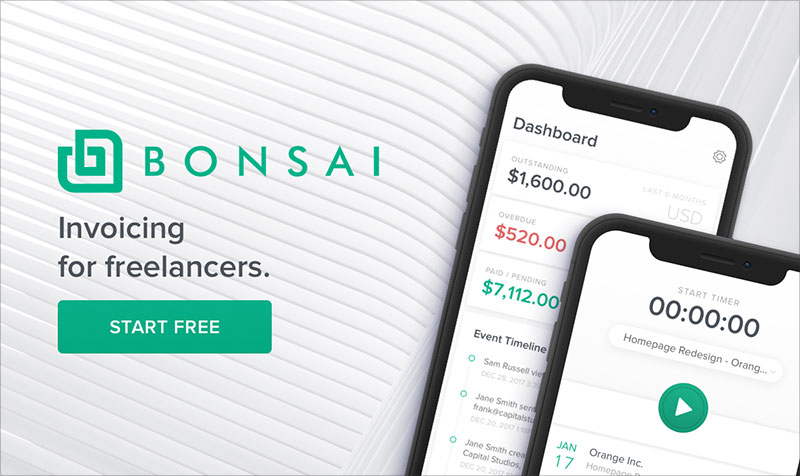 Logomaster is the best free online logo maker on the market that you can use to create gorgeous designs in minutes, by simply writing down a business name, a slogan and adding symbols. It works excellent and the results are outstanding, you cannot tell if the logo you selected was made by a designer or by a computer.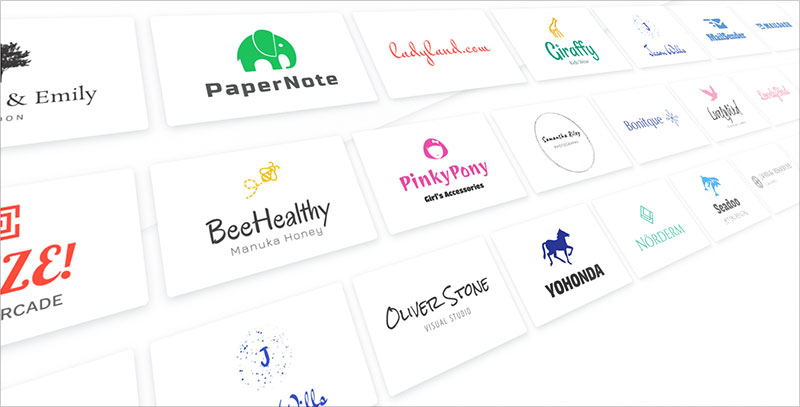 Unlayer is the perfect email editor and page builder for SaaS on the market, being the first option for most people. Start using it and let your customers build gorgeous emails or landing pages directly from your app. There is no need to have any coding skills or previous experience.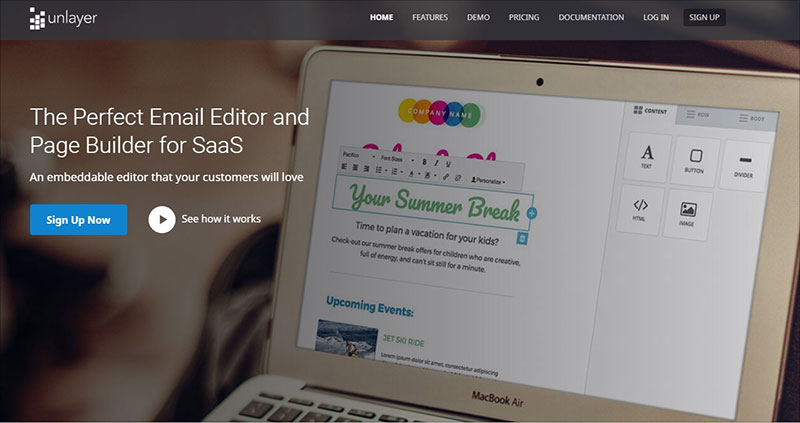 Cart2Cart is an automated shopping cart migration service that will help you do the job in 3-step data transfer within 80 eCommerce platforms. Migrate products, orders, customers with entity relationships preserved, everything without requesting any coding skills or previous experience.
Start a free demo now and see Cart2Cart in action.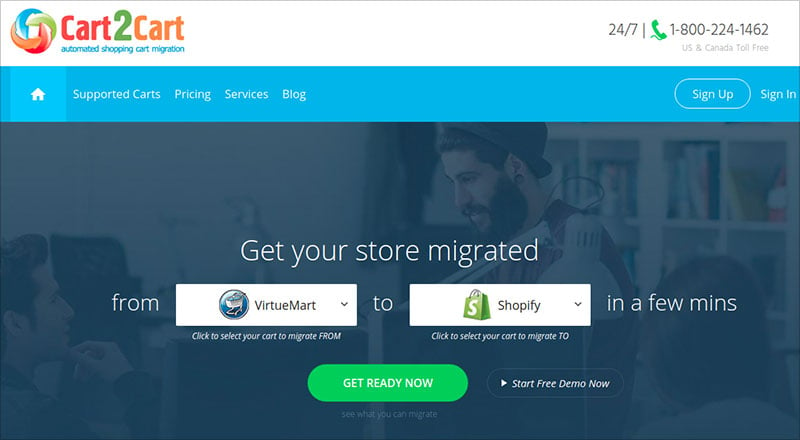 Shella is a premium, pixel-perfect fashion Shopify theme that will make your shop stand out of the crowd. It is loaded with over 68 pre-designed pages and unique features that you can find only at this theme. Boost your sales with Shella.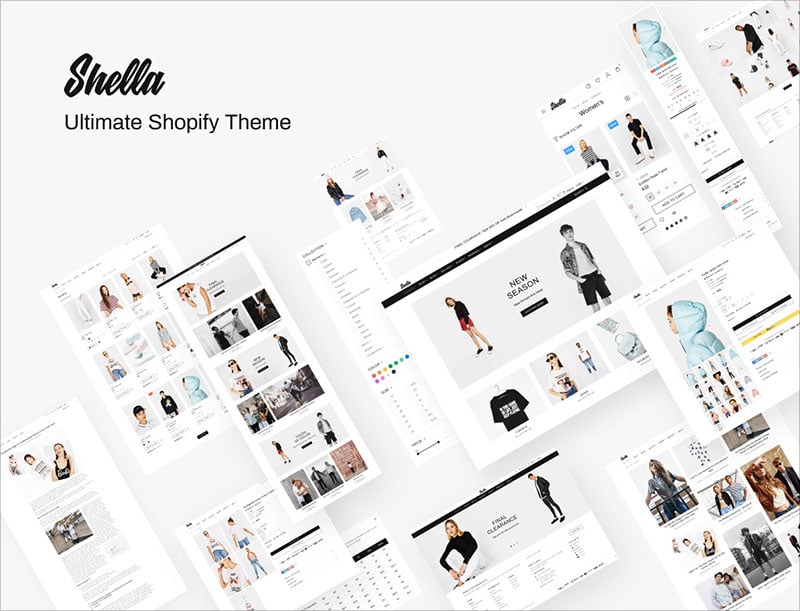 Work Examiner is the most powerful and complete internet monitoring software on the market. Use it to increase productivity and security in your company, prevent data thefts, improve efficiency and much more.Start a 30-day FREE trial!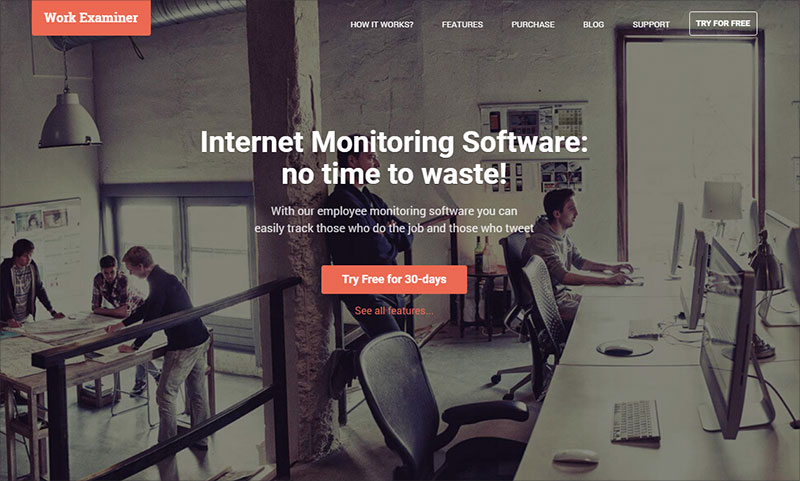 Content Snare will help you get content from your customers without sending an email over emails. It helps digital and creative agencies save time, increase profitability and provide an awesome experience to their clients.
Let Content Snare chase your customer for content.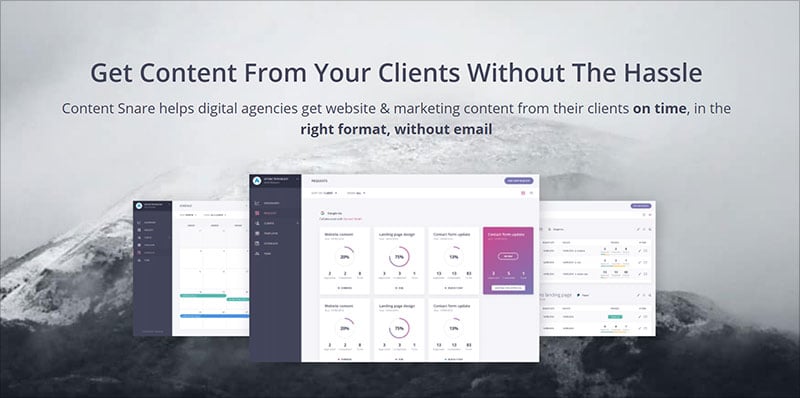 LogoAI is a powerful artificial intelligence logo maker that you can use to create beautiful logos. The results are excellent, you cannot tell if a particular logo was created by a designer or by the computer. Try it.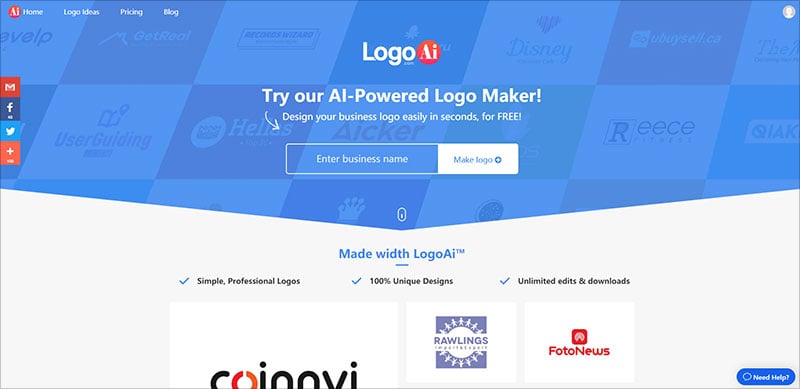 Logaster is the best free logo maker on the planet, being used by thousands of companies and entrepreneurs for their projects. Logaster can be used for logo designs and for creating your brand identity.
You simply write down the business name and let the platform do the rest for you.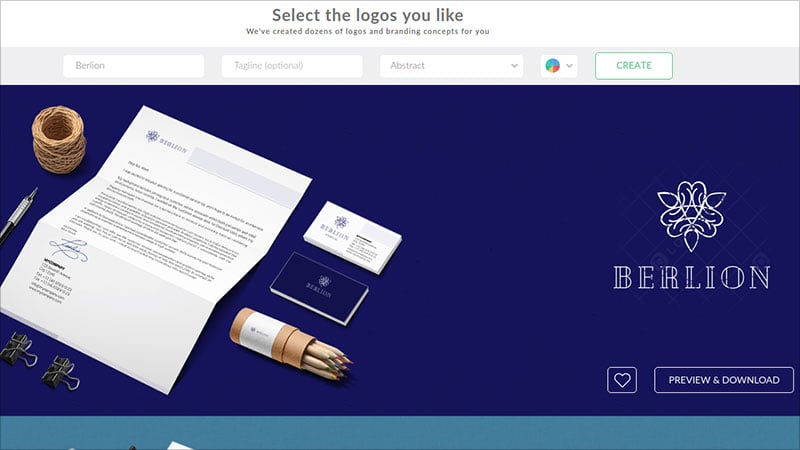 InvoiceBerry simplifies invoices and expense tracking, helping you save time and money. Creating, fully customizing and sending an invoice takes less than 60 seconds. The platform can also be used for tracking expenses, create reports, manage clients, track payments and much more.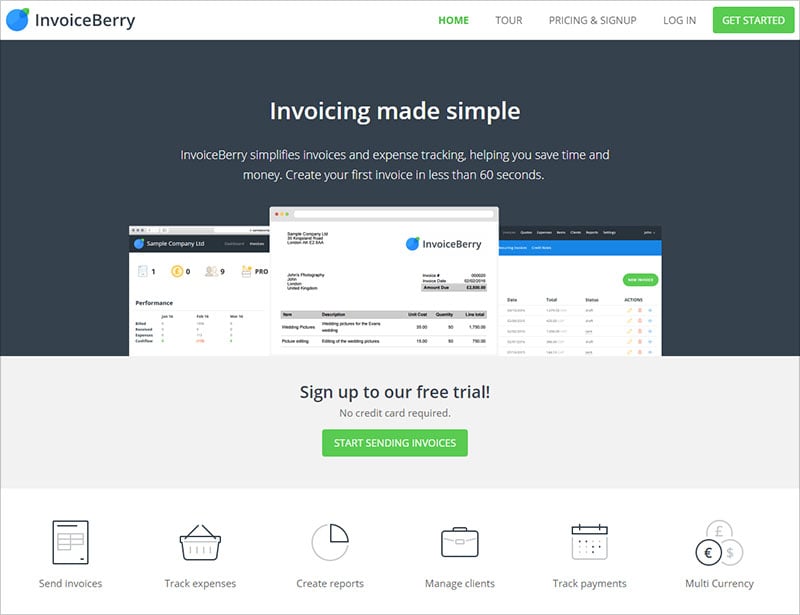 CMS2CMS is a brilliant automated website/forum migration service that you can use without having any special knowledge or previous experience. Currently, CMS2CMS supports the migration of over 25 platforms like  WIX, Drupal, WordPress, Joomla, and many others.
You can easily estimate your own migration cost by going to the pricing page. To receive the most accurate calculation of your migration price, please indicate the exact amount of your current data.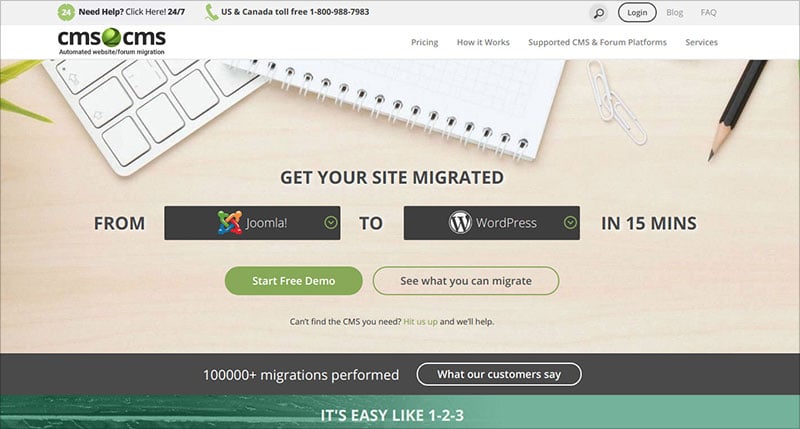 MMThomasBlog.com covers web design needs of users looking for convenient and intuitive web building tools. The website contains lots of reviews, comparisons and articles about website builders that differ in feature sets, characteristics, pros and cons. This information should help users make the unbiased choice with regard to their needs and web design requirements.
What does it take to create a great website? Is it all about SEO optimization or beautiful design? Basically, you need both. And uKit is great at bringing these two aspects together. You can create a splendid website design without leaving the technical side of things behind. With the help of the uKit website builder, you can create your own unique online identity in minutes.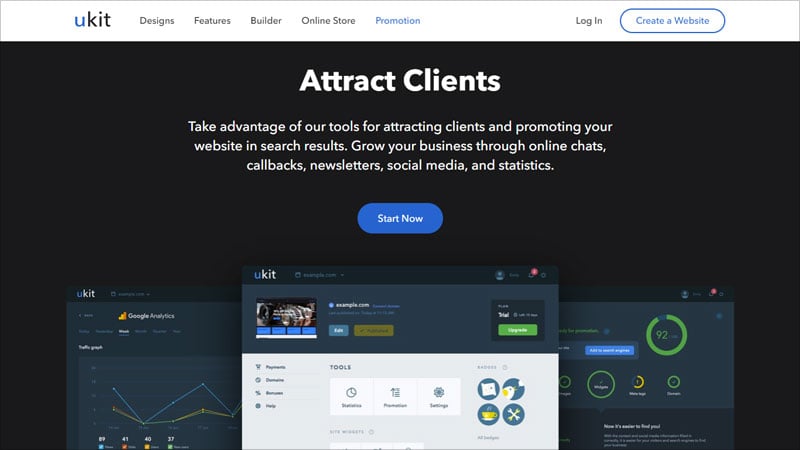 uCalc is a professional tool that can add an extra value to your businesses by adding online calculators and forms. Anyone can master the service without any issues, therefore, no worries about the learning curve. Simply decide which template from their beautiful collection suits you, customize it as you think fit (or leave it as it is) and add to your website. Or you can also use your form/calculator with a shareable link.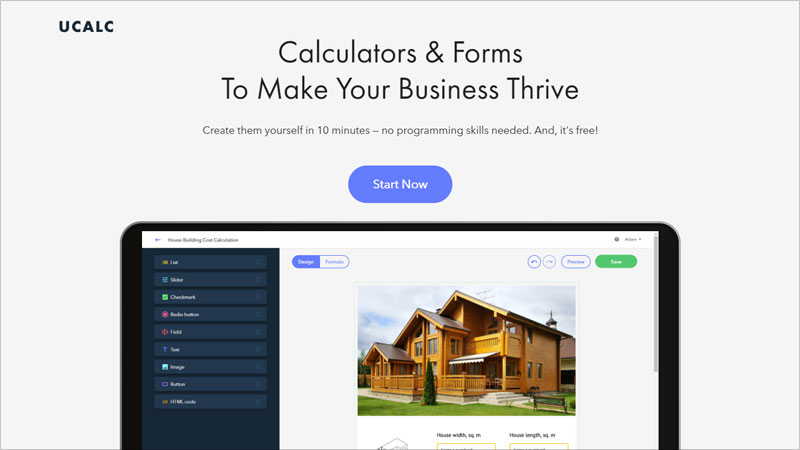 uLanding is a fresh, code-free solution that empowers everyone to build a professional digital home for business and boost sales. Analyze the effectiveness of your ad campaigns using built-in analytics and launch A/B/n tests. Try it out now and take advantage of the free trial!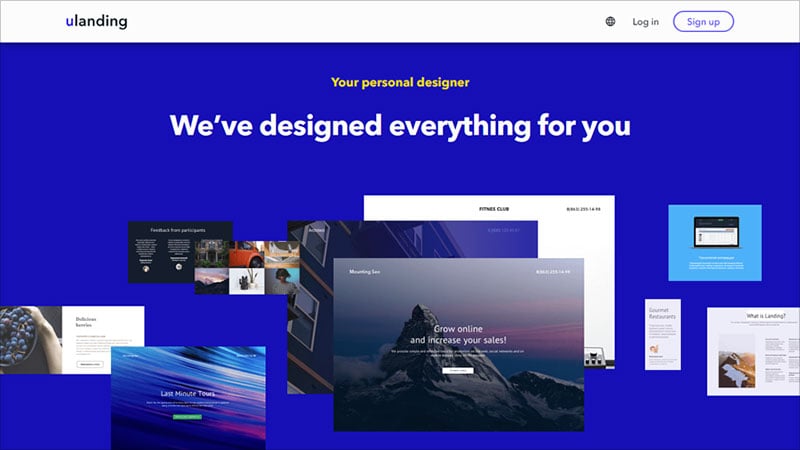 Wokiee is the most appreciated multipurpose Shopify theme on the market, being a powerful design tool, not just a theme. Is has unlimited layouts for homepage, various layouts options for shop and product pages, multiple header options and different custom pages. It is super simple to fully customize it and it is literally packed with tons of features and options.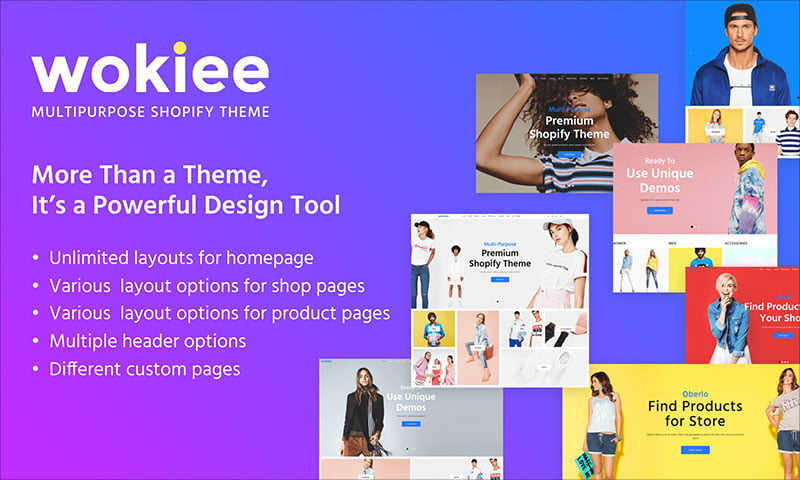 SteadyWP is an excellent WordPress maintenance and support service that will put your website on auto-pilot, letting you focus on the most important parts of your business. Let professionals handle your WordPress backup, updates, uptimes, visual Regression testing to detect any front-end changes and much other cool stuff.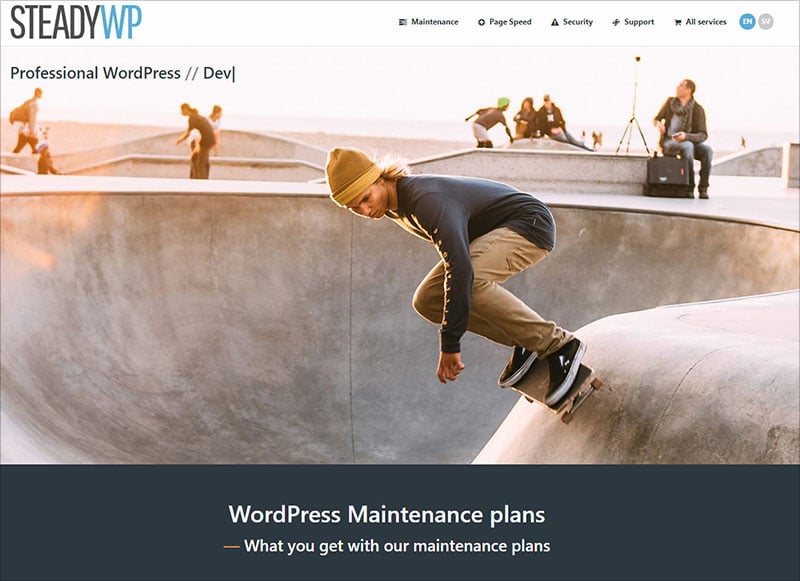 Using OpinionStage, the most popular online quiz maker, anybody can easily create high-converting polls, quizzes, surveys and more. It has a powerful drag-and-drop builder,  lots of awesome themes and a friendly interface that will guide you every moment.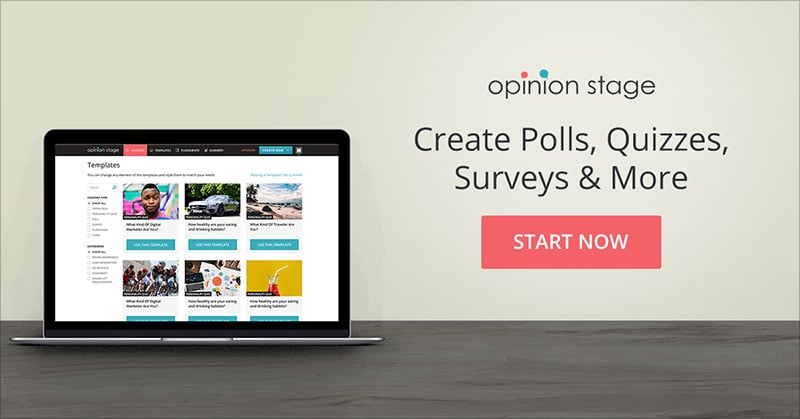 WhatFontIs is the best font identifier on the market, being loaded with over 510k free and premium fonts, a powerful artificial intelligence tool and a lightning fast interface. You simply start by uploading the picture with the font or you write down the picture URL. WhatFontIs will quickly detect the font you are looking for and it will offer you over 60 similar free and paid fonts.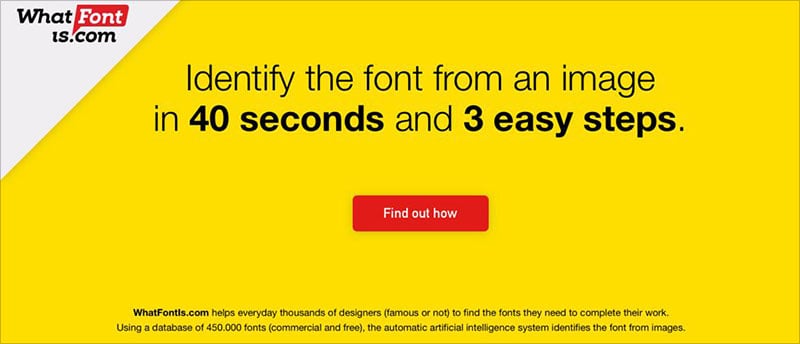 HelpJet is the most complete and appreciated knowledge base software that will help you automate your customer support.
Keep in mind that HelpJet sets you up with everything you need to have a fully functioning knowledge base, without requesting you to have any special knowledge or coding skills.
Start your free HelpJet trial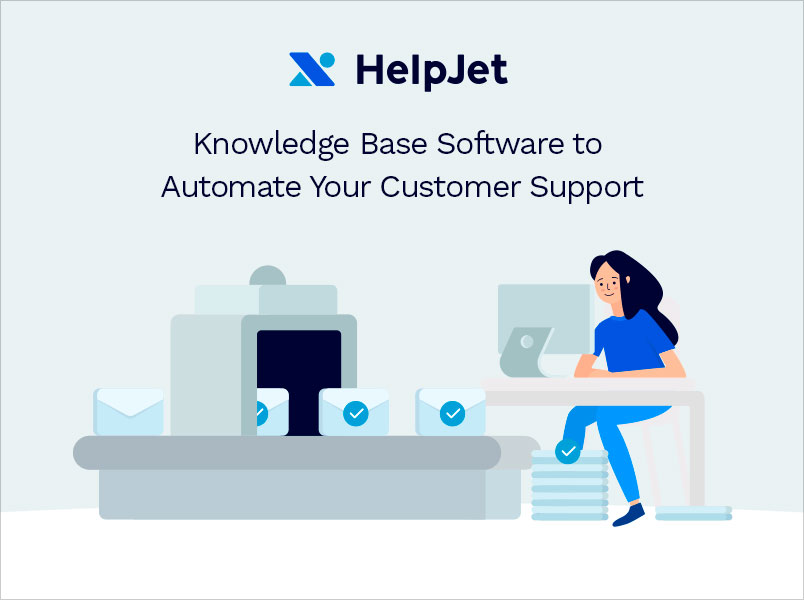 Fotor is the most popular and appreciated photo editor and designer-maker on the market, being used to edit billions of pictures and number no less than 300 million users. This all-in-one solution is loaded with tons of features, options, templates, and a powerful interface, putting everything you need at your disposal.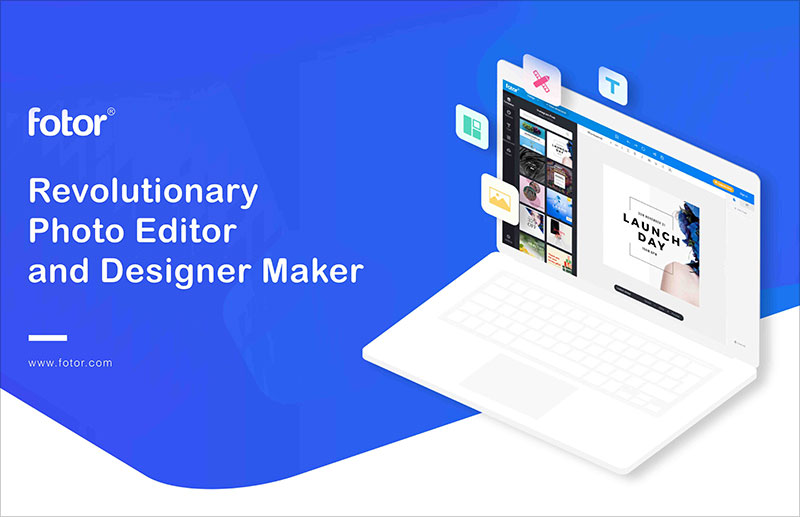 Pixpa is an all-in-one platform for photographers, artists, and creatives to create their professional portfolio websites, client galleries, blogs and e-commerce stores – all in one place.
Pixpa's beautiful and mobile-friendly templates are fully customizable and are a great starting point to create a professional website.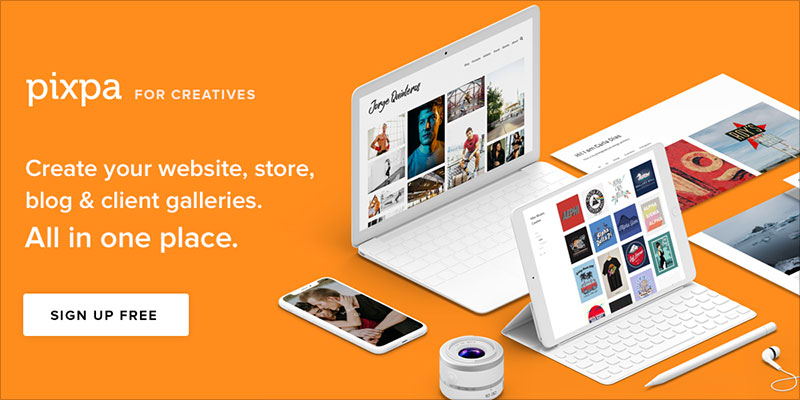 Gutentype is a responsive and dynamic WordPress theme that's ready to be adjusted to match your personal or business requirements ideally. It's based on Gutenberg page builder and supports all functionality of the latter. In addition to a selection of ready-to-go topic-specific demos, the theme includes the premade header and footer styles that can be used to add a personalized touch to your blog, business or corporate site, and eCommerce project. No matter what devices your visitors use to access your content, you may rest assured they will be able to access all pieces of your site's content fully due to 100% adaptive images and layout elements.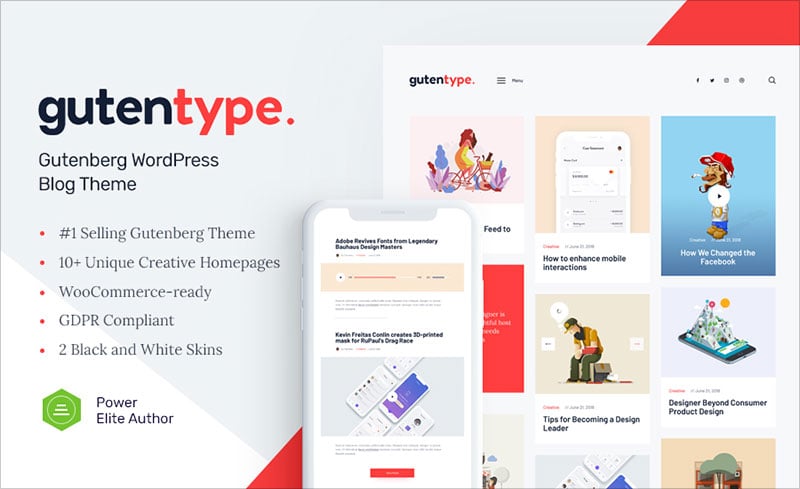 More Recommended Web Tools and Services: