Every entrepreneur wants to save as much time and money as possible without losing the quality. But how can you do that? Simple. You need the right tools. They allow you to become more efficient, to streamline your process, and to hire fewer people. But which tools are the right tools for entrepreneurs like yourself?
In this article, I cover the web tools that I use in my own business, which I'm sure you'll find useful in yours. Make sure to give them a try!
 You already know how much design work is required in running a small online business… And how much it can cost you when you hire designers for every little thing! Crello allows you to create your own designs even if you have no design skills whatsoever.  Pick a format, choose a template, and customize it according to your needs. The result? Graphic design that looks professional and costs a fraction of what you would pay a designer!
When you have spent so much time building your website, you can't afford to ruin it with amateurish photos. But hiring a professional photographer is very expensive. Is there a way around it? Yes, there is, and it's called DepositPhotos. It's a leading stock photography website with over 60 million files to choose from. You are guaranteed to find images that suit your needs perfectly!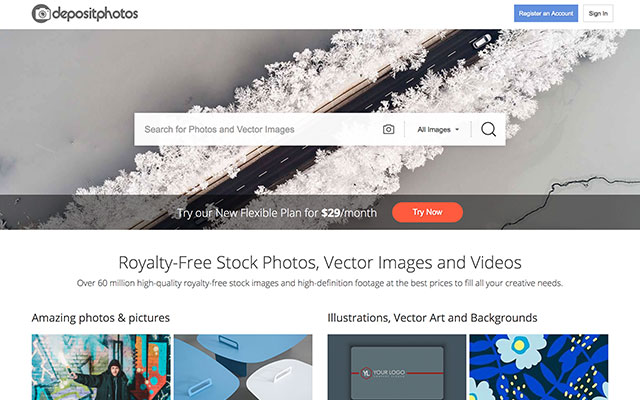 Need a form for your website, but don't know how to create it yourself? No problem. 123FormBuilder can help you! With 123FormBuilder, creating any online form (contact forms, order forms, online registration forms, etc.) and gathering accurate data is easy. Plus it can be integrated with services like MailChimp and Google Docs to make the process even more efficient.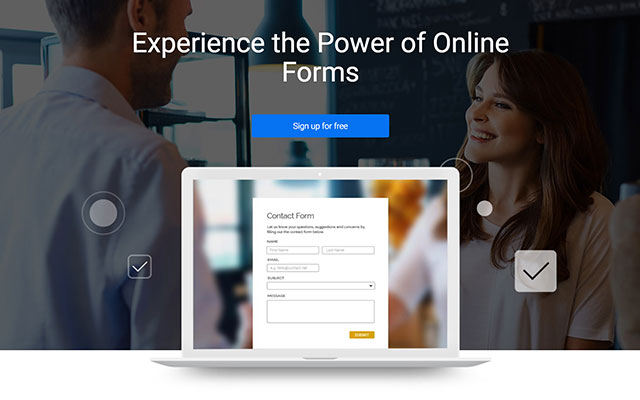 New to WordPress? It can sure be confusing when you are just starting out. But you don't have time to lose. Where can you find the answers you need? WPKube is a great blog that covers everything you need to know about WordPress. How to choose hosting? Check. How to install WordPress? Check. How to pick the right plug-ins? Check. Start reading WPKube and you'll go from WordPress newbie to WordPress wizard in no time!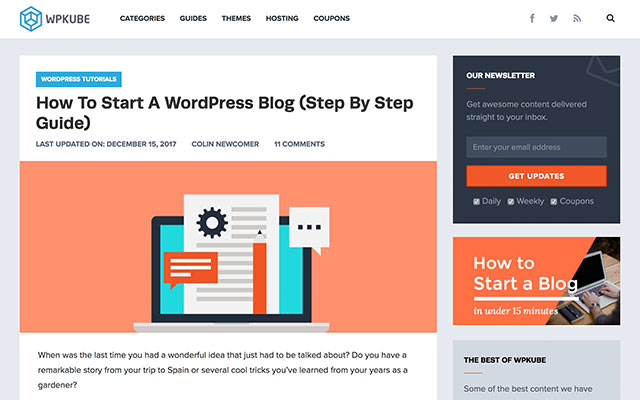 Many entrepreneurs don't pay any attention to their blog's design. They simply choose a random theme and go with it. That's a big mistake. Why? Because if your blog doesn't look professional, visitors will turn around and leave, and they will never come back. MeridianThemes can help you stand out from the crowd with fast, reliable, and beautiful themes that will make your blog look great. Remember, first impressions matter!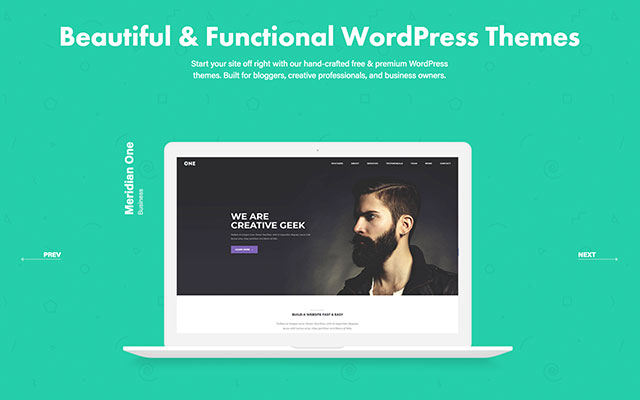 Another great option is Undsgn themes. Undsgn is a ThemeForest Elite author team with plenty of experience in creating WordPress themes (they have been doing it since 2008!). They have also received multiple international awards for their work. Their best known theme is Uncode. It was created with an emphasis on flexibility and performance. It looks great. No wonder it is one of the top 6 creative themes of all time!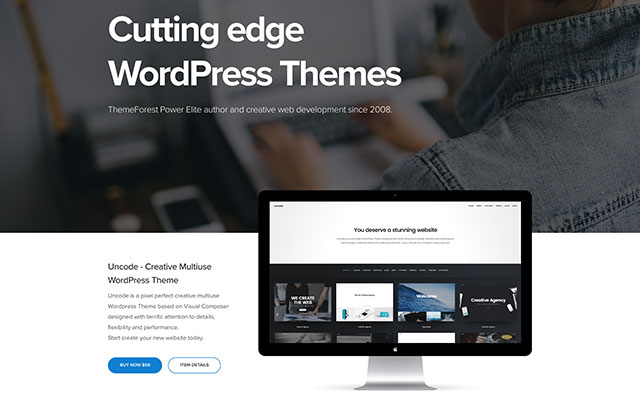 You probably know that you need a project management system. But there are so many of them! Which one should you choose? I recommend ActiveCollab. It allows you to collaborate with your team, manage tasks, keep track of time, and even create invoices. It also has a proven track record: ActiveCollab has been in business for 10 years and has had more than 200,000 users. You can't go wrong with it!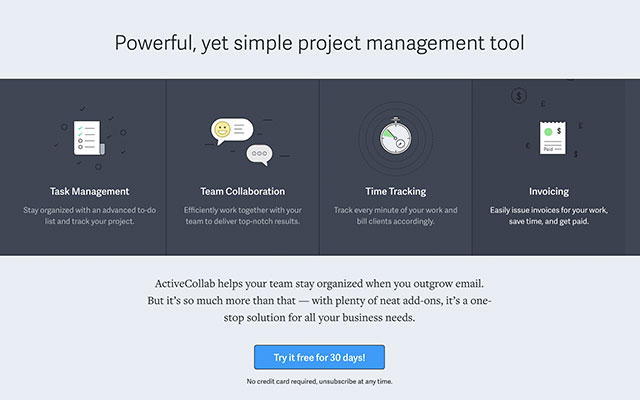 Social media marketing should definitely be a part of your marketing strategy if you run an online business. But how can you stay on top of it when you are so busy already? Viraltag is an app that can help you. It's the #1 social media marketing tool for sharing visuals. With Viraltag you can do everything (update profiles, schedule posts, recycle evergreen content, etc.) from a single dashboard. That will definitely make social media much easier to manage!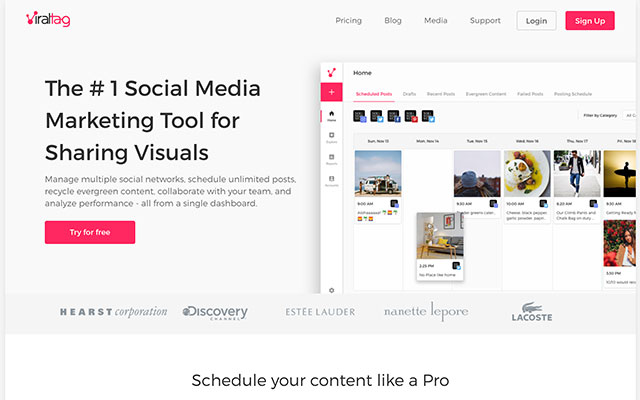 Not happy with your Instagram growth? Don't beat yourself up. It's a crowded place. It's not easy to stand out there. That's why you should leave your Instagram marketing to professionals. Instagrowth Ninja will help you grow your Instagram profile by identifying your target audience and then interacting with them 24/7. They will do much more than you could do by yourself and it will be reflected in the growth of your Instagram profile!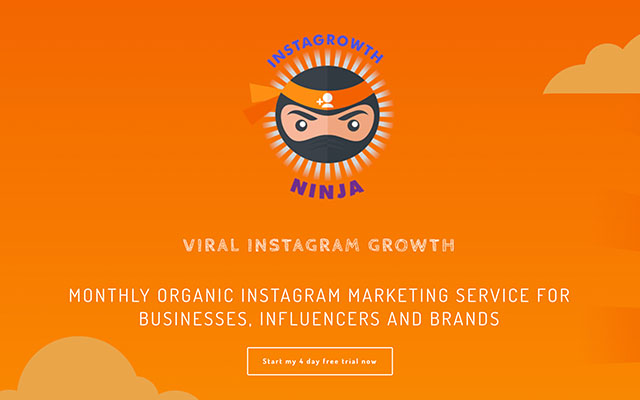 It's important to optimize your sales process because it's the most important aspect of your business (if you have no sales, you have no business!). Salesmate will help you do exactly that. It's a customer relationship management system that allows you to optimize sales, build great relationships with your customers, and increase your revenue. It will pay for itself!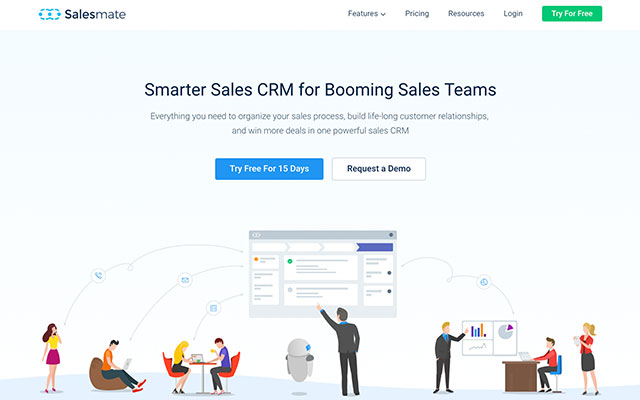 After 10 years with Sublime Text, I switched to VSCode – the new open source cross-platform editor everyone's talking about. I've spent over a 1,000 hours perfecting my setup to help you switch today. Bring all your custom settings and learn the power user workflows for HTML/CSS, GitHub/Git & Open Source, supercharged Markdown, and everything from JavaScript to PHP, Go, Python, C++, C#, ROR & 50+ Extensions.
I'm sharing it all in five hours – 65 videos online course.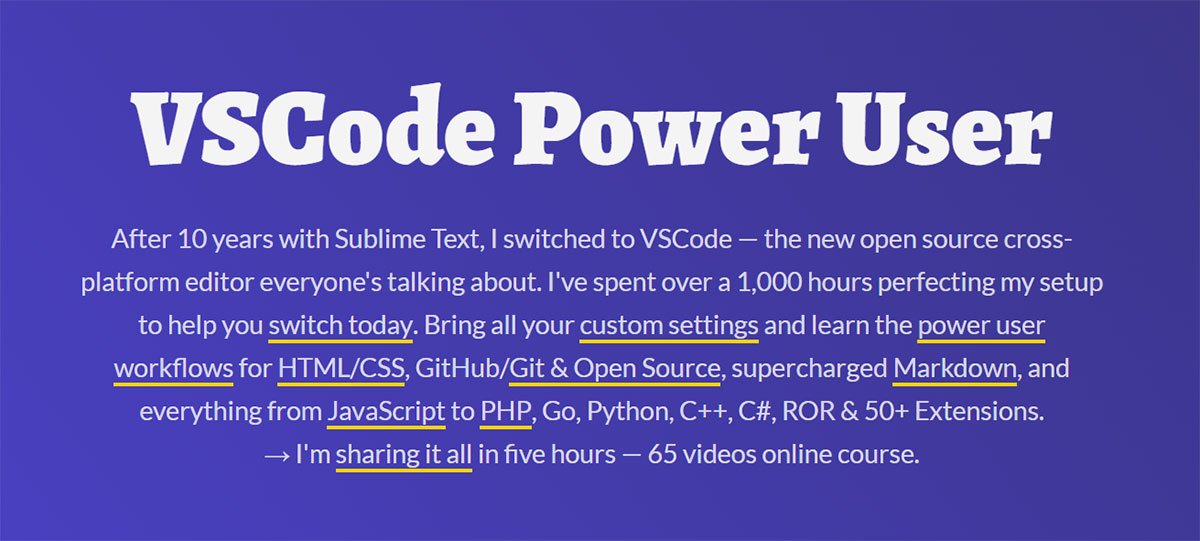 Conclusion 
All these tools are going to save you a lot of time and money in the long run. So don't hesitate. Do yourself a favor and get them now. You won't regret it!
Recommended Posts: