Hi there guys! We are back with yet another amazing blog of ours and we know that you are going to love it but before we start talking about today's topic, we would love to thank each one of you for constantly supporting us and sharing your feedback with us on our content and design ideas.
As we all are staying indoors for the greater good, there are many graphic designers and online shop owners that are creating really nice designs around the world. It is not only important to keep the businesses running but we think that it is a great idea to start creating designs (and even marketing campaigns for that matter) that are relevant to the current situation. All of you must be mentally exhausted by reading updates and hearing news about how cruel Coronavirus is so, we thought to take a break from everything that can make us feel sad about the entire situation and thought to share what we fell in love with instantly.
We are sure that most of you have already placed your orders for your favorite t-shirts from our 20+ Funny Coronavirus T-Shirts That You Can Buy Now blog and to accessorize those t-shirts and your bags too, you can check out the collection of Stop Coronavirus "Stay at Home" badges designs in vector format. Sounds interesting, isn't it? Well, we knew that you guys will love the idea of these badges or pin buttons (as that sounds cooler these days).
But before we suggest you all to really have a look at the badge designs or place an order for them too, we would like to share why such things matter. As you all know that the purpose of advertising and marketing is to become the top of mind in a customer's head and in addition to all the objectives that are set for a campaign, creating awareness is one of those goals that need to achieved. So during this time, if you happen to come across a digital ad or even a TVC, know that the marketers & the brand managers are trying their best to raise awareness through their products and services.
Recommended: 50+ Cool Coronavirus Masks
Most of you must be wondering about the 'type' of awareness that we have mentioned above and we feel like this is our duty to share it with you guys that there are still a lot of people who do not know about the virus, about the death rate as well and sadly, they don't even know how to protect themselves from getting infected. We won't blame them because there must be many different reasons like lack of awareness and / or resources, fear of getting the disease or not knowing how to get tested or control it etc.
Then there are many work places that are either calling their employees to work even when most of the world is under a lockdown or they are threatening their "team members" that they would be laid off if they won't show up at work – that is not just sad but it also tells us how we do not really care about ourselves and about our fellow human beings. Know that Coronavirus is a disease that is spreading mainly because the ones who have it are not resting indoors but are getting in touch with other humans physically.
There are people who got the virus, but they are using local transport and they do not cough or sneeze properly too and that is the main reason why the virus is spreading. We cannot kill the people who are suffering from the disease, but we cannot ignore them for being careless and ignorant as well, right? So, what should be done? Well, the only thing all of us can collectively do is to keep educating people, our friends and our family members and relatives too that it is not about us only but it is about them too and we should be careful for each other as well as for ourselves.
Wearing a cool Coronavirus t-shirt with a "Stay at Home" badge is not a gimmick but an attempt to spread knowledge instead of spreading the virus itself. You can wear the badges to your online meetings so, those who still are taking their time to take this thing seriously can understand that it not something to be taken lightly.
Oh, and allow us to share the best thing about the free stop Coronavirus "Stay at Home" & Social Distancing stickers, symbols, signs, icons & badge designs in vector form – none of these vectors are scary, all of them are to the point and thoughtful so, we would encourage you all to get your hands on these badges right away and start wearing them and create as much awareness as you can through your social media platforms by sharing authentic information.
List of Symbols, Stickers, Signs, Badges & Icons:
Stay Home Save Lives
Stay Home Stay Safe
Stay Home Stay Healthy
Please Maintain Social Distance
Socially Unavailable
Stop Coronavirus Stay At Home
Stay Home Save Lives
Wear Mask Stay Safe
Wash Hands For 20 Seconds
Self Quarantine
Be Aware Of Coronavirus
Flatten The Curve
Main 6 Feet Distance From Others
Covid-19 Hospital
Coronavirus Lockdown
Avoid Gathering
Social Distancing Save Lives
Social Distancing Stand Here Sticker
Covid-19 Stay Safe When You Leave
1. Disinfecting Wipes
2. Latex Gloves
3. N95 Respirator
Stay Home Stay Busy
Stay Home Eat Healthy
Save Earth From Coronavirus
Don't Touch Your Face
Stay Home Help Stop Coronavirus
Donate Money Help The Poor & Needy
Free Coronavirus / Covid-19 Signs, Symbols, Badges, Icons & Stickers | Printable Vectors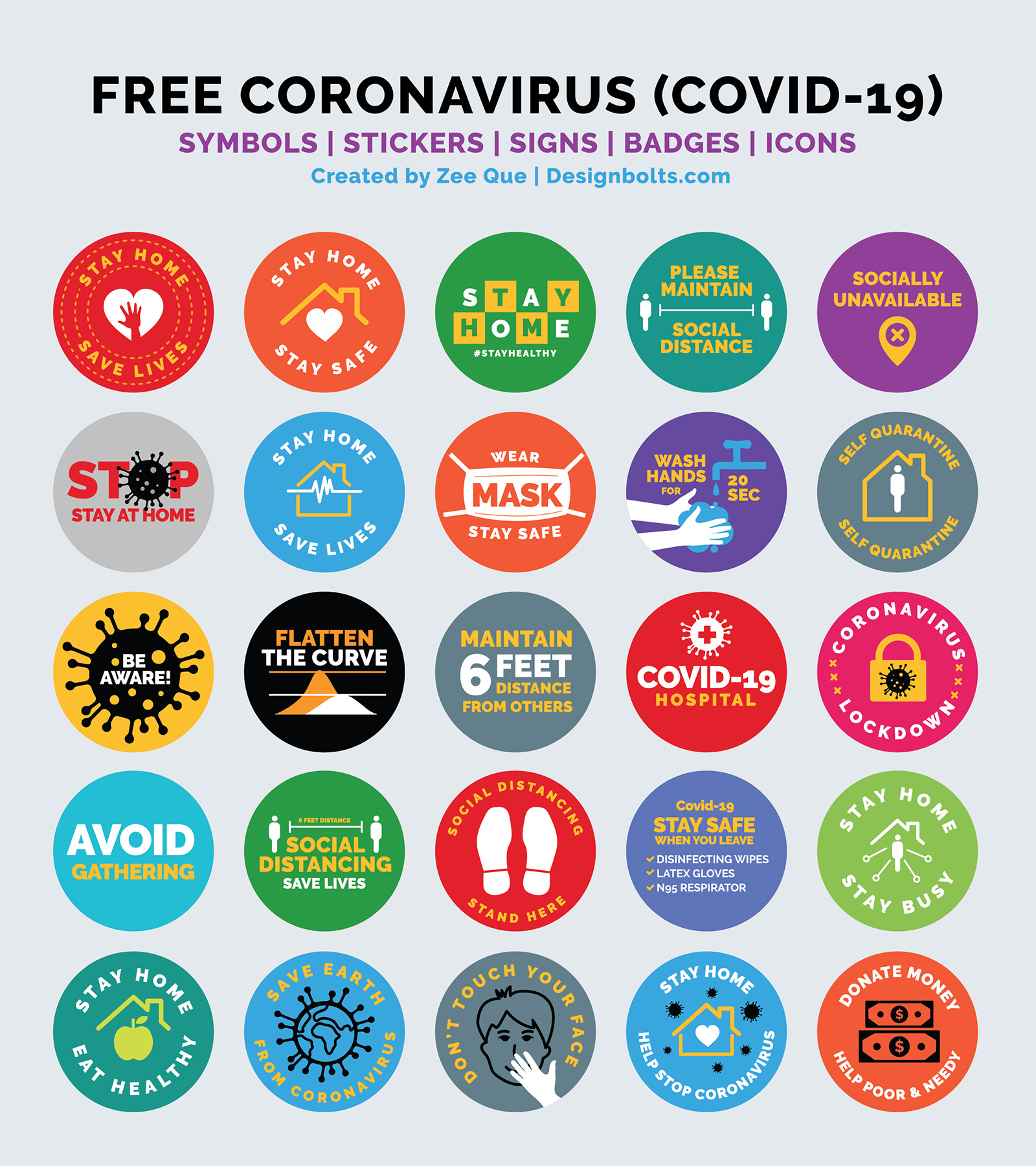 Preview All Badges: (Download Any)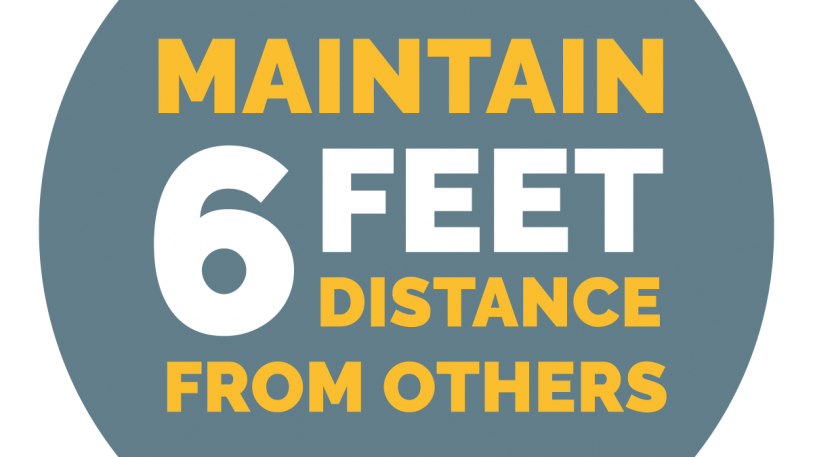 Available Format: Ai Vector & PDF
License: Free for personal and commercial usage (Link Back to this Article)
File Format: Zip
PNG Resolution: 1200 x 1200 px
Note:
1. Free Coronavirus badges are allowed to share online (A Must Linkback to this page)
2. Say thanks if you like or share/tweet with your friends. That means a lot to me.
3. And don't forget to follow or subscribe to receive more high quality premium freebies & awesome articles only.
Download Ai
Download Printable PDF
Download PNG Icons
Recommended: