Hi there friends! We hope that you all are safe and taking goof care of yourself as well as of your loved ones during this time of self-isolation and maintaining the social distance due to COVID-19's outbreak in more than 150 countries of the world. We are sure that most of you must have read and heard this very piece of information more than anything by now and we get it, we are the ones who want to stay up-to-date but we also know that a number of people have deactivated their social media accounts so that the news, stats and updates do not mess with their heads. And that's fine too!
Although, we are here with something interesting and keeping in mind that we all have been super busy getting sad and low-key depressed after reading and listening to news and the damage that has bee done, we thought to share a blog that will cover a fun series of Coronavirus logos that will make you giggle. So, if you are one of those social media users, or people who were recently asked to stay at home and stay safe, and now you don't feel motivated or goof about anything then know that, that this blog is for you guys!
As you all know that a logo is one of the most important things when it comes to a brand's architecture. It has to be just perfect and you have to make it talk to your potential audience on your behalf. And sometimes, brands take centuries to rebrand and come up with a new logo because they do not want to lose their audience which got connected with them through their branding and advertising.
That is a fair point and we also understand that this can be one of the tough decisions to make but there will always come a point where you will have to revamp the brand, its logo and everything else for that matter. And since the Coronavirus has taken the world by storm and all in the wrong sense, graphic designers and creative team members took an initiative to face the sadness and low feels through creativity and we are glad that they are working on such things and are trying to keep the world alive in their own brilliant ways.
Let's have a look at the logos of super famous brands and organizations that are created by graphic designers to stay relevant in these trying times. For example; MasterCard logo was created by using two circles that are in primary colors red & yellow which represent vitality and happiness and richness respectively. Now, these two circles are interlocked which depicts the connection between the brand and its people but like you know that it is extremely important for all of us to be socially distant, a visible gap is created between these two circles.
LinkedIn has a neat logo that depicts that your professional connections are linked "in" with each other but to change that thought for the time being, a new logo was created by the designer that says "LockedIn" and we think that it is a really nice idea because it has to say what the world could not really accept in the beginning. Also, by "LockedIn", it doesn't mean that people were locked in by force, it means that we need to stay indoors so that we can contain the spread of this virus by not going out and doing our thing.
You must have seen a logo that has been trending on social media, in marketing groups etc. that goes like "Just Don't Do It". If you are thinking that Nike does it then we would like to inform you that it didn't but whoever came up with this creative idea meant to say that it is important for all of us to not mingle with our friends and family members. Staying indoors and maintaining a social distance what we need to do at this point so that we don't get sick and don't infect others as well.
We fell in love with Starbucks logo as it is so on point that we had to share it with you guys. Wearing a mask is very important for everyone who is down with fever and is suffering from flu etc. as it stops the germs from spreading. And you can see how subtly the logo was recreated – it is to the point and delivers the message without even saying anything. The depiction is what we fell for and we think that it is one of the most creative recreated logos.
You can also check out other logos that are attached in this blog to see how brilliantly the creative people have tried to recreate logos which are just perfect and connect with everyone during this time when everyone is taking their time to accept the fact that we have to stay indoors for some time to stop the spread of this dangerous virus.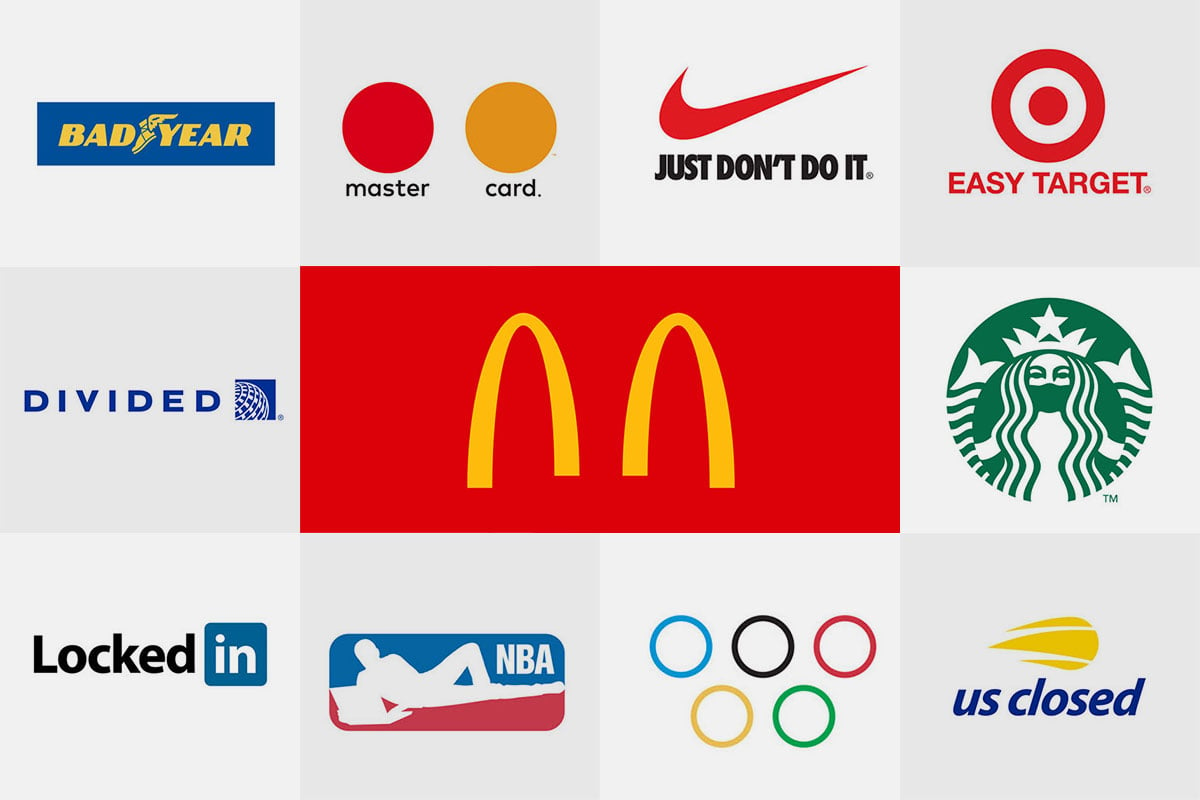 A Fun Series Of Coronavirus Logos To Make You Giggle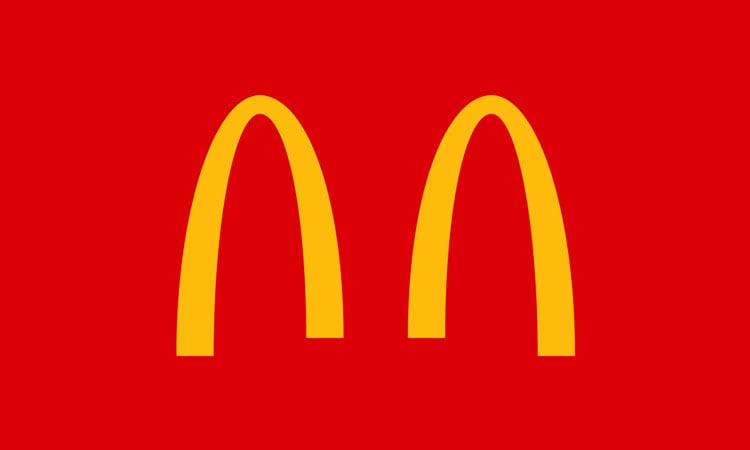 Credit: Jure Tovrljan
Recommended: